Vegetables on a Friday? OFF WITH HER HEAD.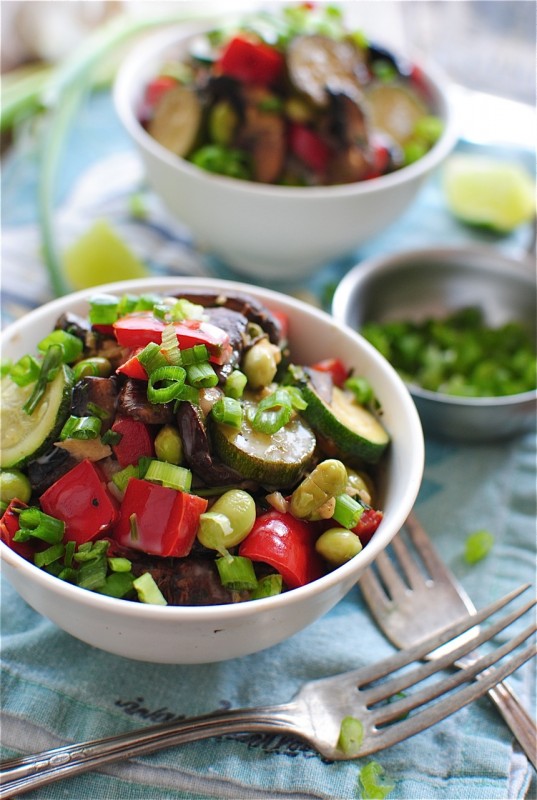 Hear me out!
What if I told you they were seasoned and seared so properly you immediately hopped on your desk and rocked out some major Chandler Bing moves?
What if I told you they were dripping in so much velvety coconut milk you immediately charged into your boss's office and slapped his booty?
What if I told you they rest on top of a bed of lime/cilantro/coconut rice so fluffy, you immediately galloped down your street screaming praises of jubilation, pink foam rollers, bottle of bourbon, crying toddler and all?
What if I told you I accidentally wiped sampler hand lotion all over my face yesterday in Whole Foods? Oh wait that wasn't supposed to be written here. Just . . . ignore this.
This meal is ribonkulous. And how terribly obnoxious am I for saying ribonkulous just now?
But really, I would friend this meal on Facebook if I could.
There's honestly nothing more to say here.
Wait, is that CLAPPING?
Stings, guys. It stings.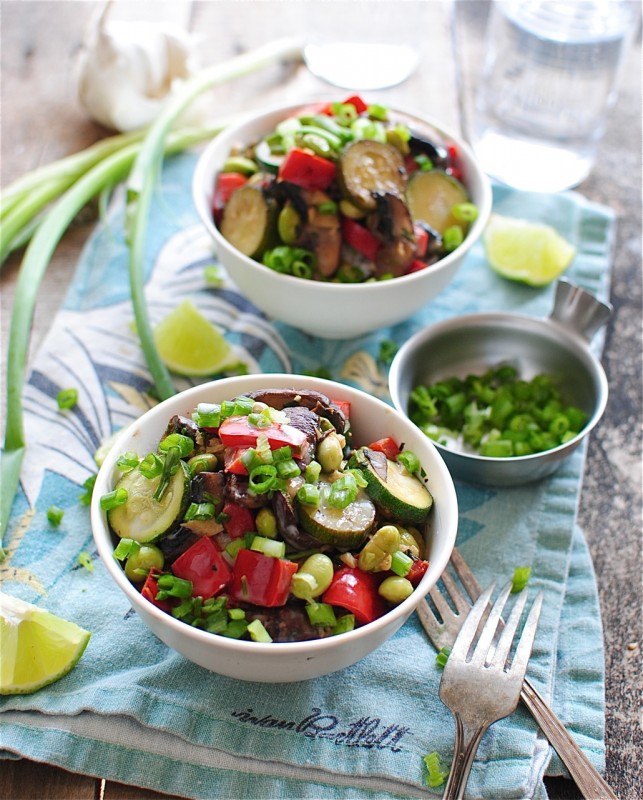 Pour some coconut on me. In the name of luuu-huuuuve.
Vegetarian Coconut Rice Bowls:
What it took for 4 (kind of smallish) bowls:
* 1 cup uncooked jasmine rice, rinsed
* 1 (15 oz) can coconut milk
* 1 cup chopped cilantro, divided
* 2 limes
* 2 tsp extra-virgin olive oil
* 1 (8 oz) package baby bella mushrooms, sliced
* 2 small zucchini, thinly sliced
* 1 red bell pepper, diced
* 2 garlic cloves, minced
* 1 Tbs. freshly minced ginger
* 1/2 cup frozen edamame
* 2 scallions, finely sliced
* 1 tsp fish sauce (leave out for 100% vegetarian)
* coarse salt and freshly ground pepper, to taste
Place the rinsed rice in a rice cooker. Add 3/4 cup coconut milk to the cooker, and 1 1/4 cup water. Flip her on and the end.
When the rice is done, add the juice of half a lime along with 1/2 cup cilantro. Stir it. Taste it. MAMA.
Heat the oil over medium-high in a large sauté pan. Add the mushrooms and sauté until they become tender and dark brown, about 4 minutes. Add the zucchini and bell pepper; season with salt and pepper and sauté another 3 to 4 minutes. Add the garlic and ginger; bloom for about a minute total.
Now add the remaining coconut milk, edamame, remaining cilantro, scallions, fish sauce and another good squeeze of lime juice. Let it simmer 3 minutes, or until the edamame warms through. Taste it. LAWD. Maybe a little salt? If so, add a pinch. My sister says peench. Is that not so annoying?
Serve veggies over coconut rice garnished with more scallions and fresh lime wedges!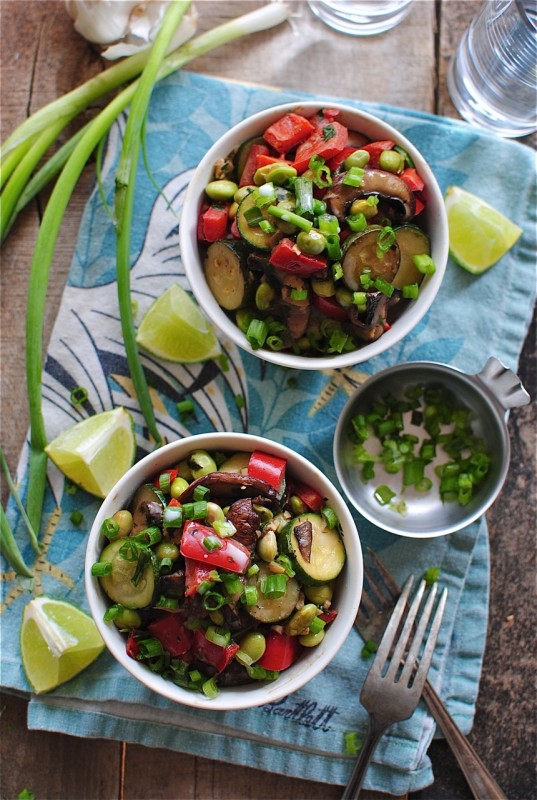 We've got Weelicious winners!
Oh! Weelicious weeners? No. Let's not do that.
First winner is #46, Abby who said: I'm always tricking the hubs into eating dishes made out of Cauliflower (pinch of yum style). It's the best. He's a champ.
Second winner is #97, Karen who said: Spinach in brownies! They were yummy!
Noice jorb, you guys! I sent you both emails, so hit me up this weekend, or I'll pick two more winners come Monday morn'.
Okay bye!