I'm officially obsessed with looking at cloth diapers online.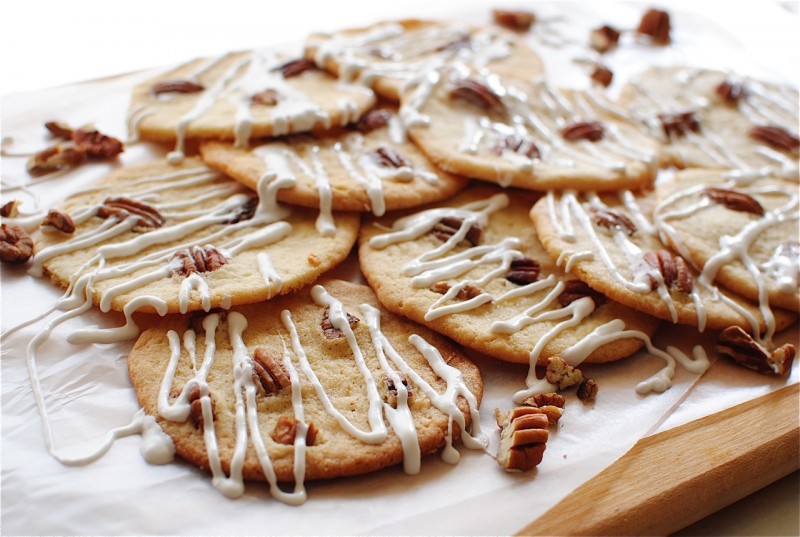 No, no. You're right. This is a food blog, and there is a photo of buttery pecan cookies right below the word DIAPER. I'll never learn.
Yesterday on the books of the face variety, I asked you guys about your thoughts on cloth diapering with twins. Like, using a service. Having someone else do the laundry, man. And after careful consideration, I've come to a conclusion. One I feel solid about. One I'm going to stand by until kingdom come. One that I can raise my head high and say, "YES! I AM WOMAN. I HAVE TWINS. AND THEY ARE UNBELIEVABLY POOPY."
…I'm gonna make Aaron do the diapers.
Bring it in, girls. Fist bump central. I mean right?
JK JK JK. We've decided to do a six-month trial run with a service. No harm in trying it out, right? If after six months I discover my sanity brutally stomped on in a drainage gutter, we'll end it. I'll save the planet in another way.
But of course now that we've decided to try it out, I'm dyyyyyyyyyyiiiinnnnnng over the cloth diaper cuteness. ARE you kidding me, these things are ridiculous for the eyes. If you feel a rumble under your feet at any point today, that's just the sound of my registries blowing up with booty binding.
You know what I think? I think we should eat some Super Easy Buttery Pecan Cookies to celebrate this QUOTE UNQUOTE booty call, don't you? BAH HAAA.
And I promise not to talk about booties and diapers tomorrow. I promise to try not to. I promise to think about trying not to. I promise to maybe think about the possibility of probably not trying to.