Weely weely excited about today, you guys.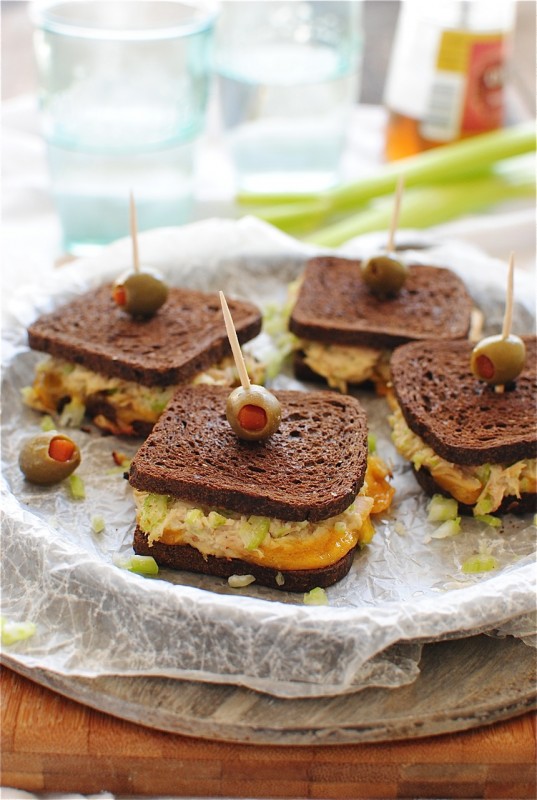 Too early in the morning for puns?
I hope so.
SO, in my make believe world, Catherine McCord and I are the bee of effs, and we spend long afternoons on an enormous wrap-around porch, discussing lip gloss, organic belly butters and ways to trick our kids into eating sardines with saffron aioli. Also, in this make believe world my hair is two shades blonder with a sheen that would knock you flat into next month. But we can't all have what we want, NOW CAN WE.
What I'm trying to tell you is::: Weelicious Book Numero Two is out and I have twoooooo copies to give ya!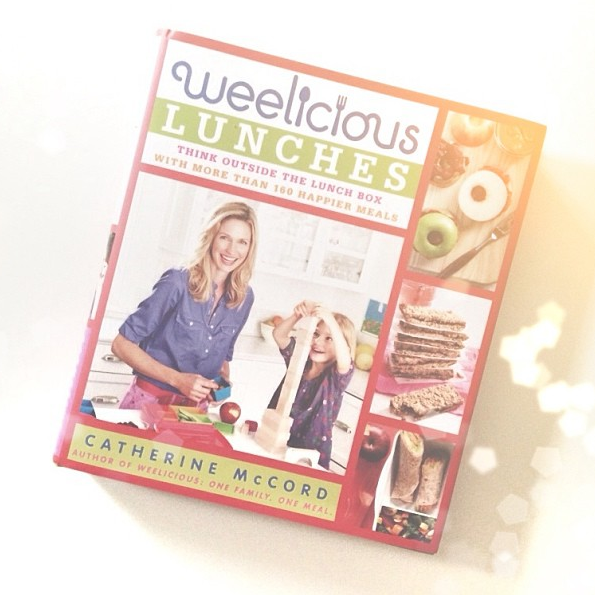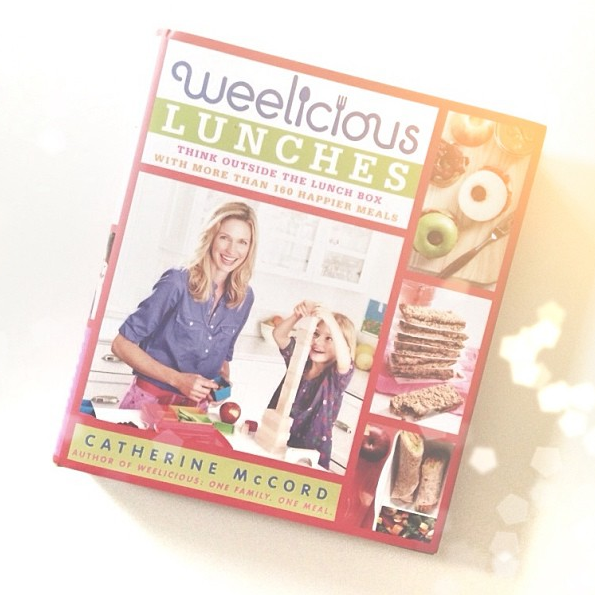 I'm getting some excellent practice with this book, I can honestly say. Once my kids turn two I'm pretty much going to give them each a copy with a compass and a canteen of water and tell them we promise to send them postcards from Europe.
MOM, I'm kidding. We'll probably just be in New York or something.
This book is something else. The flavors are sophisticated enough for us oldies to enjoy, but super fun and simple for the wee ones to get a kick out of. It's basically my husband's favorite book ever to be published, ever ever.
I made her cutie patootie pumpernickel tuna melts, and as I ate them, I heard two tiny voices from the back of my throat squeak, "Yay! More!"
Oh my gosh that is seriously gross. I'm so sorry.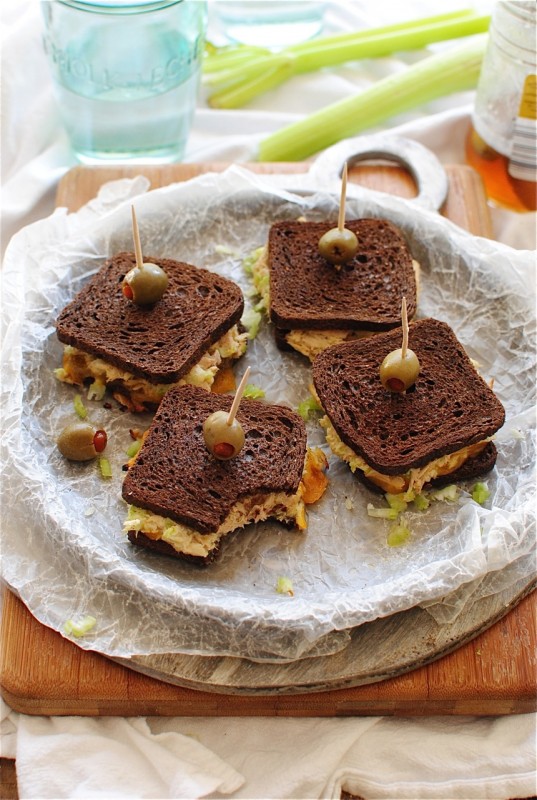 Want a copy? Yes, yes you do. All you have to answer me this one question in the comments below and you're entered to win! You can also follow me here, here, here and here, and leave separate comments on this post letting me know. Simp to the simp, right?
My question IS: What's the weirdest food you tricked your kiddie (or SPOUSE, DU DU DUUUUUH) into eating? Spill it, yo.
(This giveaway is for U.S. and Canadian residents only. I'll announce TWO winners (!!) Friday morning.)
Now for the food.
Pumpernickel Tuna Melts:
What it took for 4 mini melts:
* 1 (5 oz) can tuna in water, drained
* 1 celery stalk, finely chopped
* 1 tsp Dijon mustard
* 1 tsp mayonnaise (or vegenaise)
* 8 mini slices pumpernickel bread (like the party size)
* 1 slice cheddar cheese, folded into quarters to make 4 small slices
Heat a grill, sauté pan or panini press over medium high.
In a small bowl, combine the tuna, celery, Dijon and mayo.
Evenly divide the tuna mixture among 4 slices bread; top with cheese and the other slice of bread. Grill for 2 to 3 minutes on each side, or until the cheese has melted.
Serve it to your face! I mean your littles. And then your own face.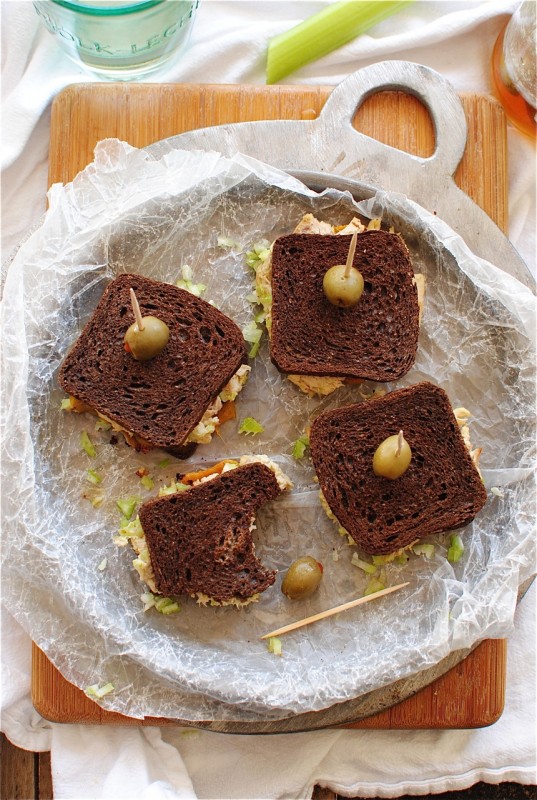 Now I seriously want blonder hair. Ugh.