DO YOU LIKE PINA COLADA DU DU DU DU DUUUUH.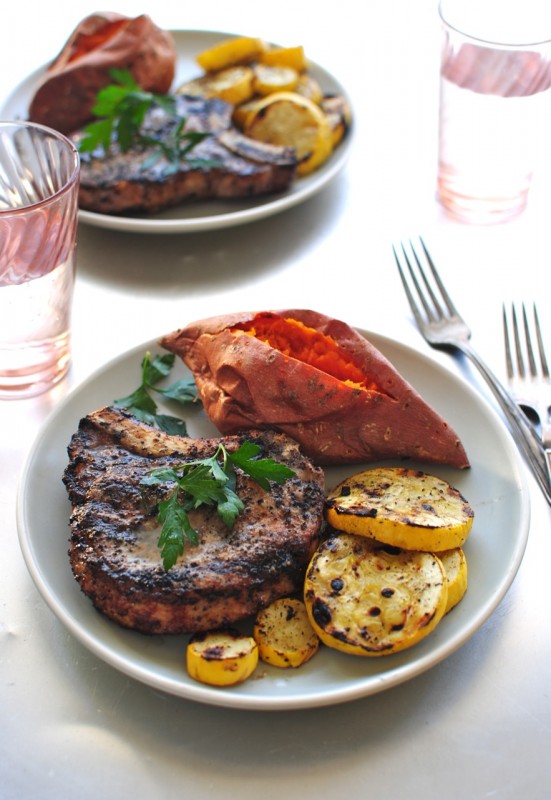 I almost forgot to show you this old Tablespoon post from a couple of months ago. Geez. What's my problem? Oh yeah, I'm growing 400,000 babies in my body.
But peep it. It's a smooth operator piña colada (I almost typed Colorado) glaze with coconut milk, pineapple juice and rum. And you brush it on the pork chops while they grill, until it reaches up and lightly brushes the back of its fingers against your jawline, sending chills down through your spine and into your toenails, leaving you breathless and flustered with unruly desire.
I'm sorry, guys. Pregnancy dreams. They linger.
But you'll love it! (the glaze, not the dreams.) (well, probably the dreams, too.) Add it to your Labor Day menu and get sooooo glaaaaaazed.
I'm gonna scoot-a-loot because I have three days left of my 36th year of life, and I have A LOT to do to prepare for my birthday. Like, take a bunk ton of naps. And eat chocolate chip cookies. And wash my hair I guess.
Piña Colada Grilled Pork Chops ferrr yerrrrrrr piña colorado face.