This is a non-recipe recipe. A double negative. A loop hole in the system. A promise of a new day.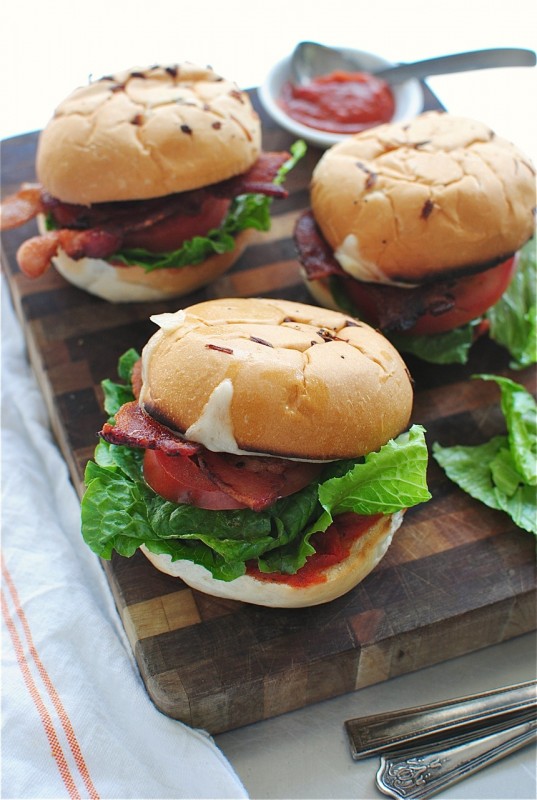 BUT FIRST: omg. I feel the babies. And it's weiiiiiiiiird. It feels like a psychedelic butterfly parade with bubble machines and face painters and mimers with tissue paper feather hands. Every time I feel it my face gets all weird and I go, "Oh! Oh! It's them! I think it's them! I'm 99% sure it's them!" And then I look around to no one but my dog.
A pregnant girlfriend of mine gave me a fetal heart monitor thingy, so every morning (aaaand probably every half-hour after that), Aaron and I listen to the heartbeats before he zips off to work. And I squeal. And he covers his ears. And then we make up songs to their beats. This morning they played us Phil Collins' "In The Air Tonight." THEY DID I SWEAR.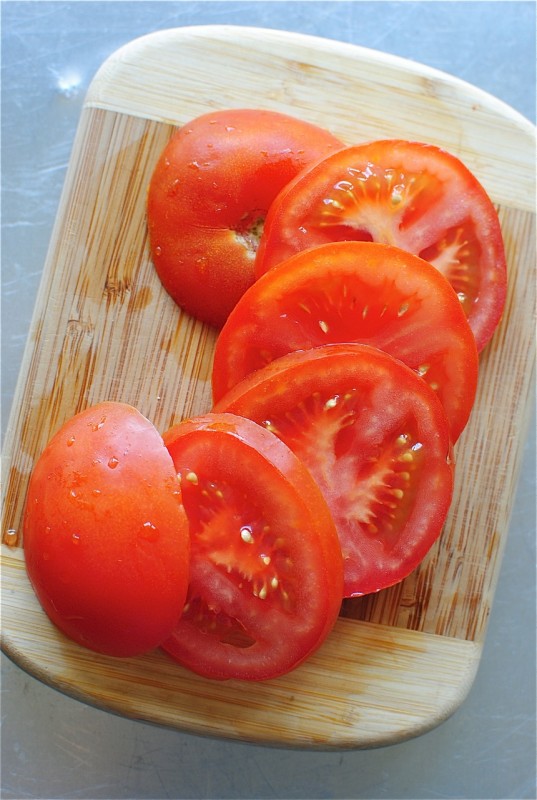 So this is what you make for dinner when your brain hurts from trying to decide what to make. It's paaaawfect for summer, and covers all the cravings for all the foods that you want to eat all of the times. Pizza, burgers and BLTs. Heck, slide a chocolate chip cookie in the middle and you're set.
Ew, don't do that. Or do? Don't. Or maybe YOU do it and let me know how it is. But don't.
But do.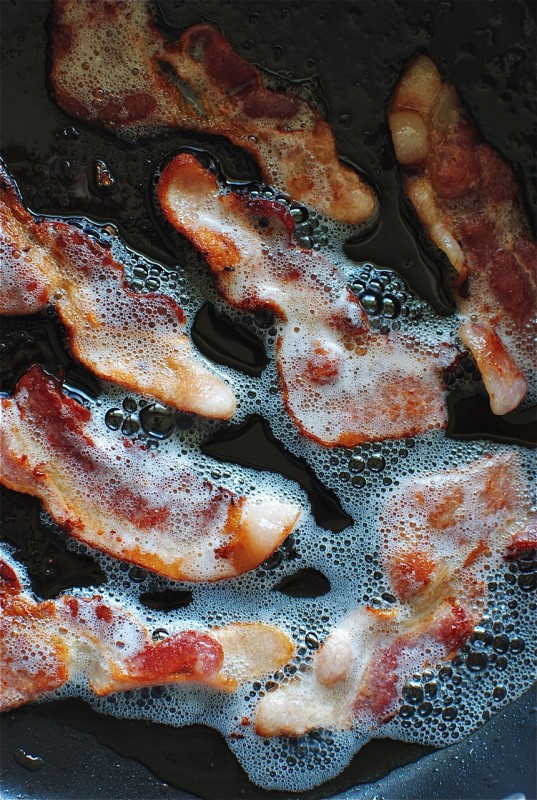 Slicey slice here, choppy chop there, sizzly sizzle here, toasty toast there, bubbly bubble here, layery layer there.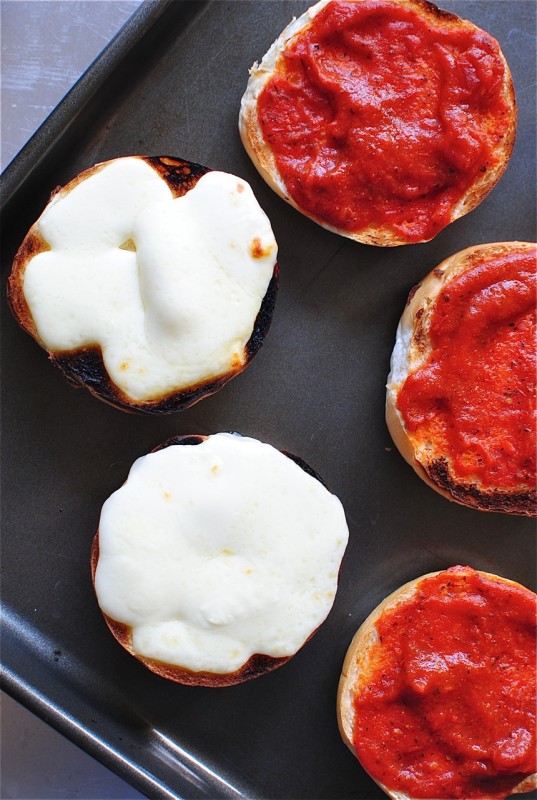 See the cheeseless one in the back? You've met my husband, right? You can feel sorry for me.
You haaaaave gawwwwwt to make these. If you don't I will tissue-paper-feather-hand-mime you right in your face!
I wish I knew what that meant.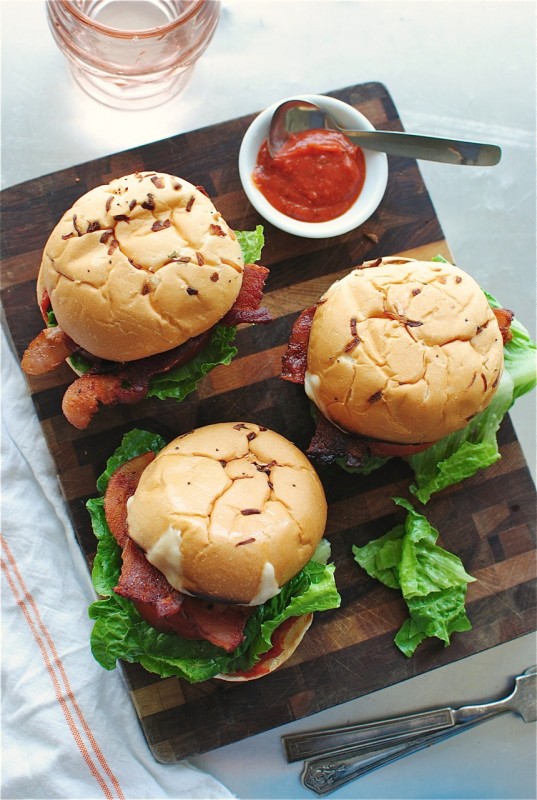 Double negatives taste really good.
BLT Pizza Burgers:
What it took for 4 burgers:
* 4 slices bacon
* 1 large tomato, cut into 4 thick slices
* 1/2 cup favorite marinara (jarred is great)
* 4 slices mozzarella cheese
* 8 slices romaine, rinsed and torn
* 4 onion buns, sliced
Render the bacon until nice and crispy. Set aside on paper towels to drain.
Spread the marinara on the bottom half of each onion bun. Place the mozzarella on the top half. Throw under the broiler (or you could bake it if you have patience!) for a minute or two until the cheese is melted and bubbly.
Layer the burgers with romaine, tomato and bacon. Place the top bun on that thing and go, go, go.
The end.