Sometimes I think my brain is lysdexic, because I keep reading this as Grilled Beet Meafball Subs.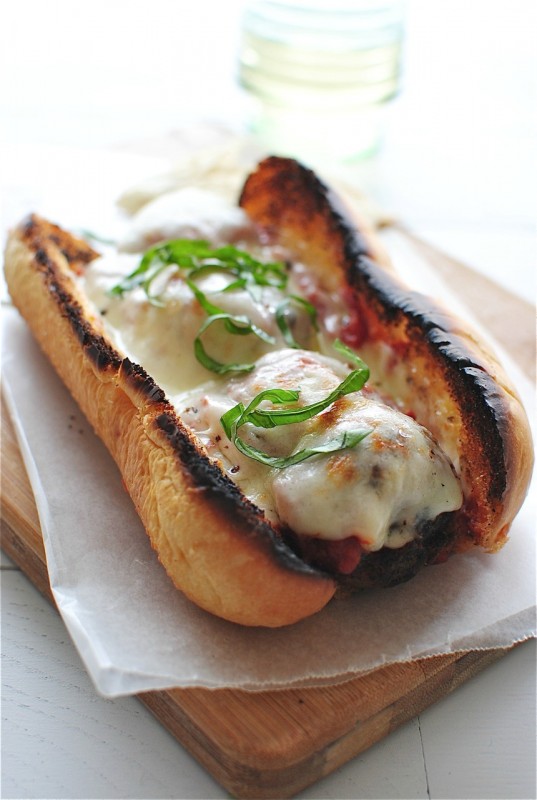 And it has me wondering, what is a meafball? Do we really want to know? Do we seriously want to pull at that thread? I'm gonna go ahead and step away now. I think it's the best decision.
So this is another Aaron creation. It was Sunday afternoon. I was on the couch watching Honey, I Shrunk the Kids, when hunger struck. Not me. I'd just had a pb&j. But Aaron spun through the house all frenzied from cutting up some tree logs and sacrificing a baby goat.
I'M JUST KIDDING, he did not do that. I have no idea why I just typed that. And why I'm not backspacing. Oh gawd, let's move on.
Look at my hands and how manly they got!
That's also me kidding. This is a horrible post.
So what you do is:
a) Make a nice seasoning liquid mix thing for your meat. His had soy sauce, worchsesslkdfshire, herbies, breadcrumbs, mustard, and other stuff in it.
b) Don't delete Bev from your reader.
c) Make little meatballs out of the mix and stick 'em on the grill. On the GRILL. Such a dude move, right?
d) Let your little dog lick your hands while the balls cook. Another dude move. Sorry.
e) Remember your love for Bev and how she only means well.
Can I just say two things?
1) I could eat these subs until I'm blue in the face.
2) I just Google imaged Russ Thompson Jr. from Honey, I Shrunk the Kids and he is NOT cute anymore. He's all sunken in. Time was not on his side, you guys.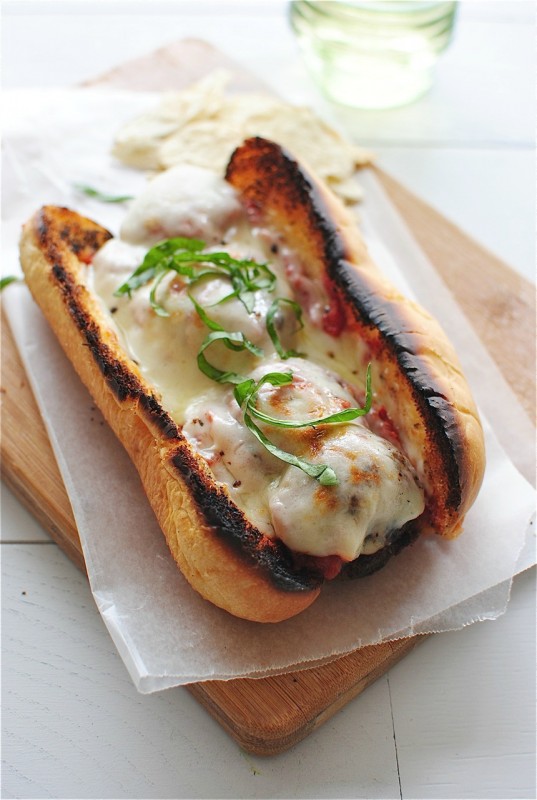 Let's eat some subs already.
Grilled Beef Meatball Subs:
What it took for 4 6-inch subs:
* 2 Tbs. soy sauce
* 2 Tbs. Worcestershire sauce
* 1 Tbs. Dijon mustard
* 1 pound ground beef
* 1 egg
* 1/2 cup breadcrumbs or panko
* 1 Tbs. freshly chopped oregano
* 1 Tbs. freshly chopped parsley
* 1 pinch garlic salt
* 1 pinch crushed red pepper
* 1 small pinch salt
* 2 cups favorite marinara, jarred, whatev!
* 4 hoagie rolls, split and toasted
* 6 to 8 slices provolone cheese
In a large bowl, combine the soy, worcestershire, mustard, beef, egg, breadcrumbs, herbs, salts and crushed red pepper. Mix it really well and then taste it. I'm kidding!
Roll out little meatballs with your hands and place them on a baking sheet or tray.
You can let them rest as long as you want to. They'll fall in love, marry and have babies. It's really bizarre.
Preheat your grill to medium-high. Arrange the balls on the grates and grill them until they're cooked through and have grill marks on all sides, 20 to 25 minutes.
Let them rest about 5 while you toast the hoagies.
Also, in the meantime, simmer your marinara on medium-low for about 10.
Arrange 4 meatballs in the middle of each split hoagie. Top with tomato sauce and layer with a couple of slices of provolone.
You can put them back on the grill (or under the broiler) to melt that cheese.
Garnish with basil and oh dear.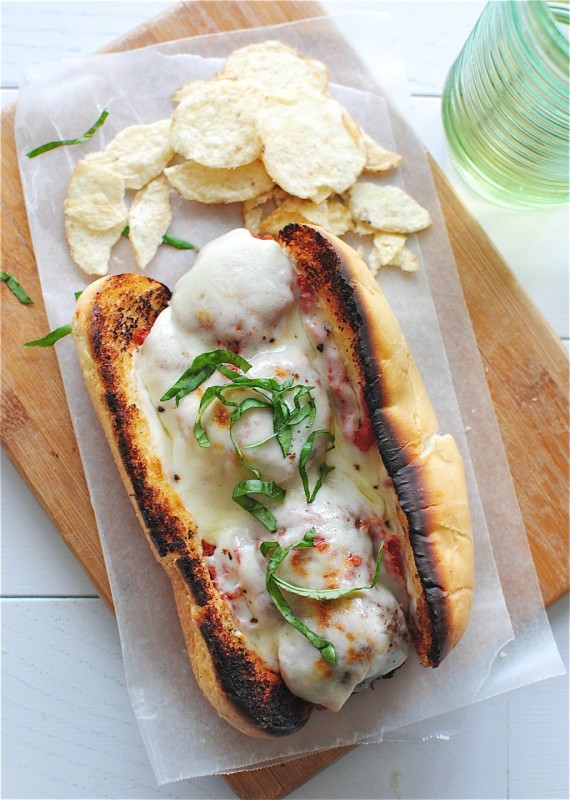 Did we ever figure out what a meafball is?