I gave you my Valentine's Day food yesterday so that today I could give you these.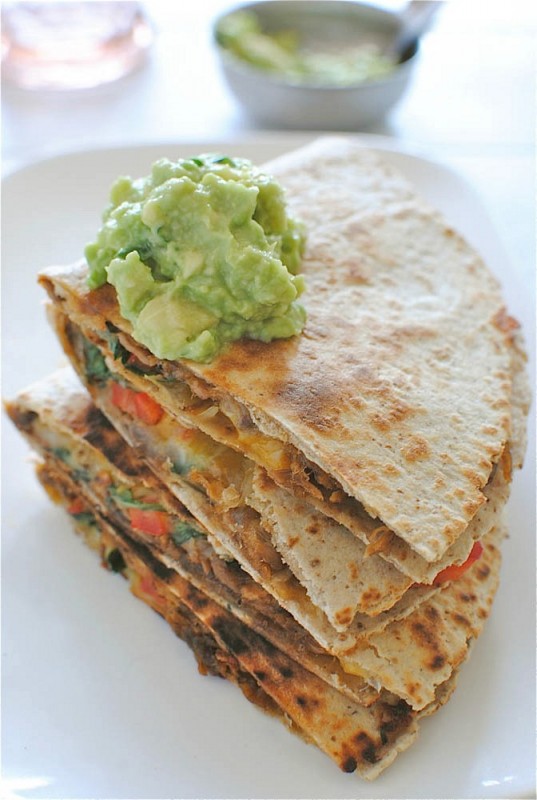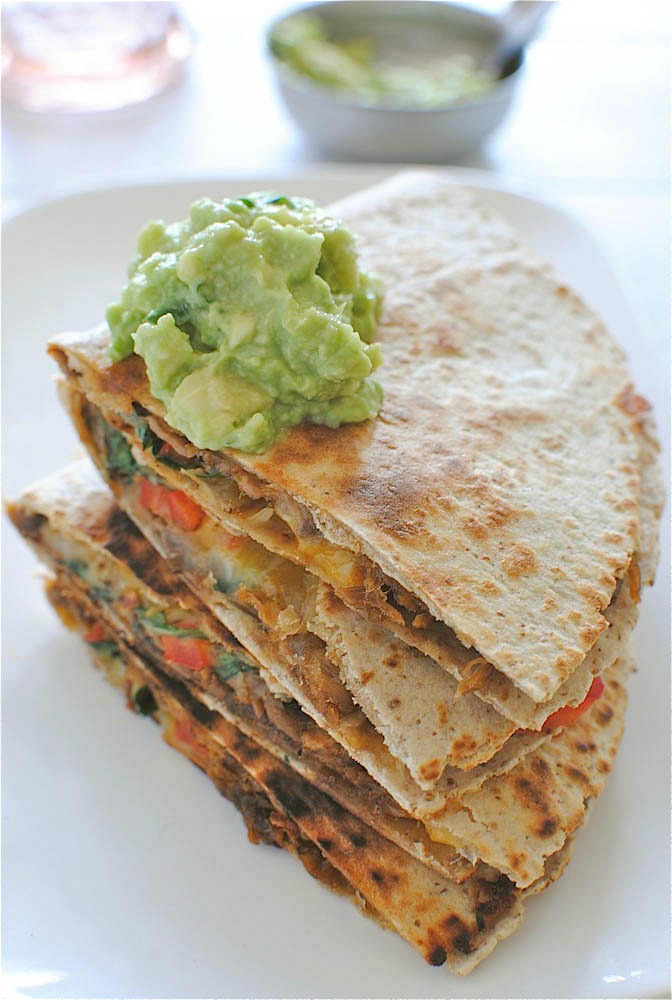 I gave her my heart and she gave me a pen. (name that movie)
I've always wondered exactly what kind of pen she gave him. Because I like pens! I would have been excited about the pen. This is, however coming from someone who gets excited about new deodorant and paper clips, so . . . yeah.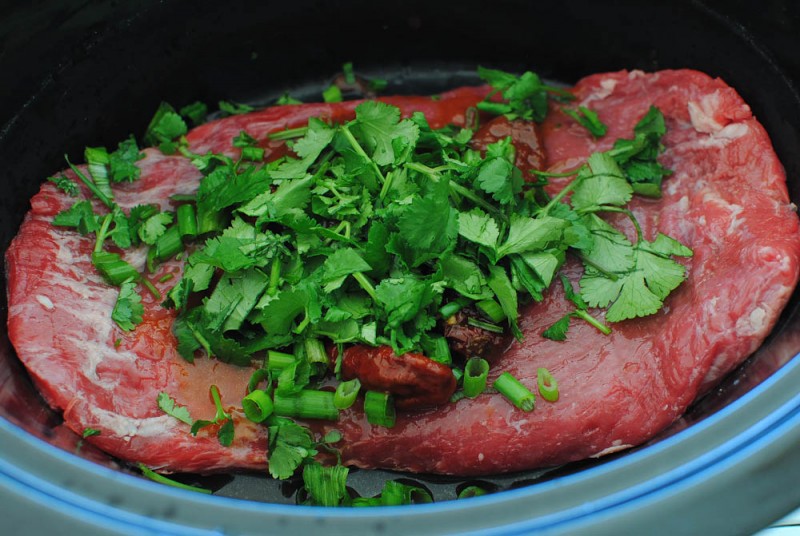 Okay so here's an idea. I propose we start a new sport. A highly competitive, highly skilled, highly yummy in the face sport. The Slow Cooker Meat Sport! No listen, we all throw our favorite meat in a slow cooker, get all willy nilly with it, turn it on and let it rock and roll until kingdom come. And the winner is whoever is eating first. Isn't that grand!?
Except I change my mind about it being competitive. I don't like competition. It makes me gassy. It's not my fault though! I'm a Leo/Virgo. I'm ON THE CUSP.
This is my excuse for every bad decision in my life.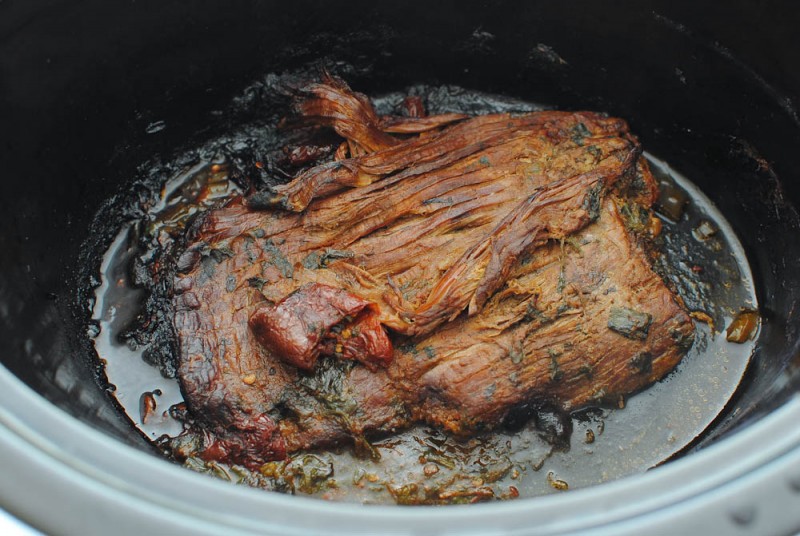 Bev at 3 years old, "But crayons are supposed to go up my nostrils. I'm ON THE CUSP."
Bev at 15 years old, "We should drive my sister out to the desert and pretend the car is breaking down and that we're going to leave her stranded for life. Mom will find it hilarious! I'm ON THE CUSP."
Bev at 21 years old, "Velvet chokers sure do look good on girls. I'm ON THE CUSP."
Bev now, "If I twist the scallion just right, it actually fits up my nose! I'm ON THE CUSP."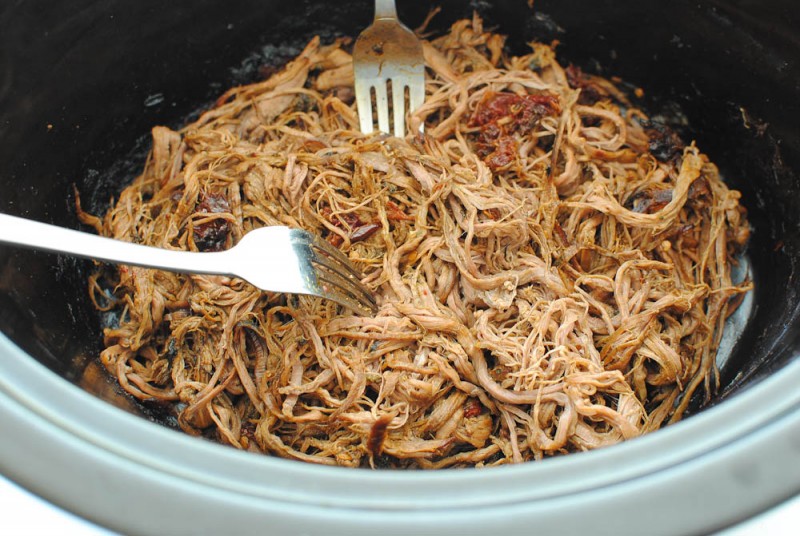 Where were we?
Oh, yes.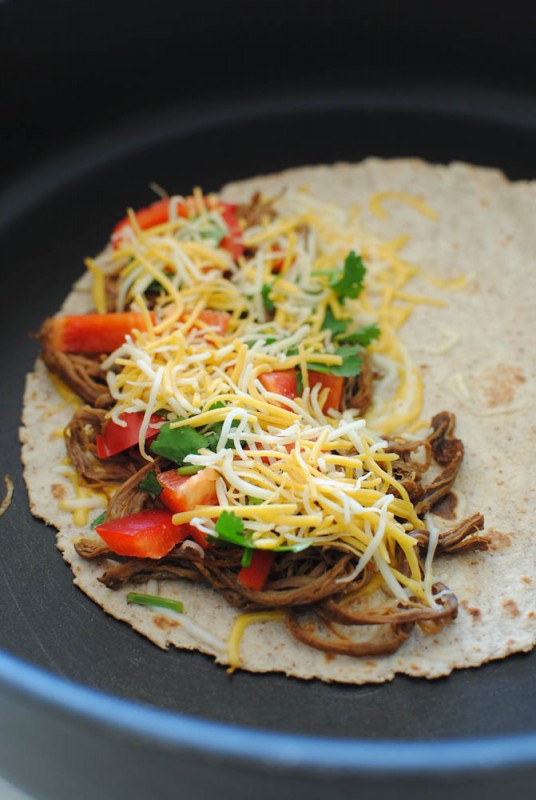 Cusp need not apply.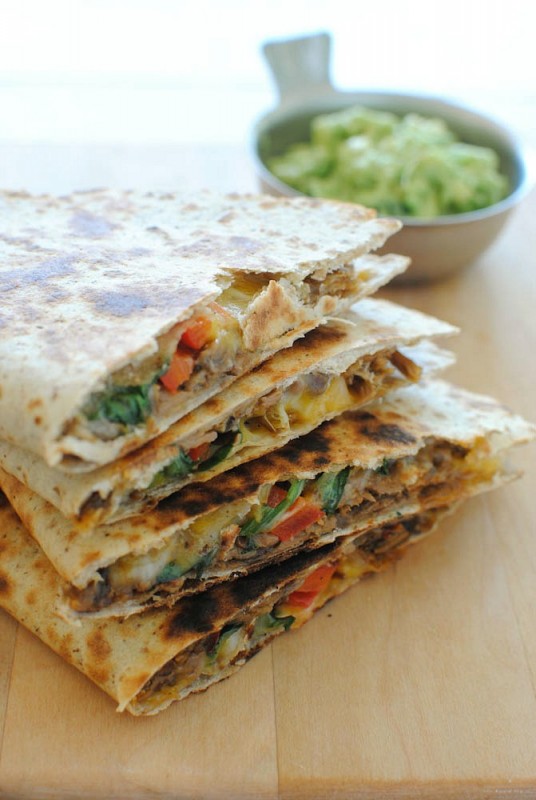 Did I mention these have chipotle peppers in them? Oh they do.
Fiyaaaaaaa-haaaaa-haaaaaa. (name that song)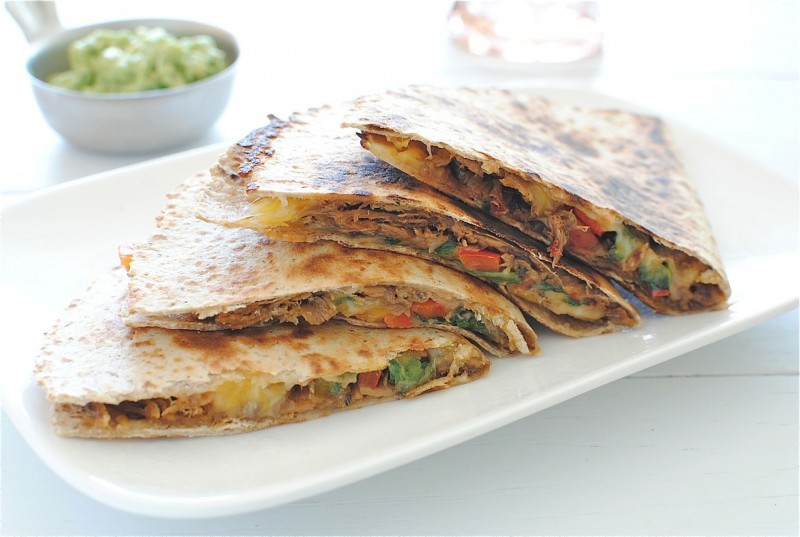 Bappy Balemtime's Bay!
Slow Cooker Chipotle Steak Quesadillas:
What it took for 4 humans:
* 1 1/2 pound flank steak
* 4 chipotle peppers
* 3-4 Tbs. adobo sauce (from the can with the peppers)
* 4 scallions, diced
* about a cup of cilantro, divided
* juice of one lime
* 3 Tbs. salsa
* 1/2 red bell pepper, diced
* 2 cups Mexi-blend shredded cheese (or more if you want!)
* 8 multigrain tortillas (or any torts you dig)
* 1 avocado
* coarse salt and freshly ground pepper
In a slow cooker, place the flank steak, chipotle peppers, adobo sauce, scallions, 1/2 cup cilantro, lime juice, salsa and a good pinch of coarse salt and pepper. Cook on medium high for 4 to 5 hours. Flip it every hour or so. Your house is going to smell insane. The good kind.
Shred the meat right in the cooker. Taste it. Need any more salt? Any more juice? Add a little more salsa if it's on the dry side.
Heat a skillet over medium-high. Add the tortilla to the pan. On one half, arrange some shredded cheese, then layer with the shredded meat, red bell pepper, some cilantro and more cheese! Always more cheese. Fold the tortilla over and sauté the quesadilla until the cheese has melted and the tortilla is golden brown on both sides.
Slice in half and repeat until your heart does the Macarena.
Mash up that avocado, then toss in some cilantro, lime juice and salt.
Garnish it, baby love.
Sorry I called you baby love.