Now thiiiiiis I'd totally call a throw-together meal. Totally. Totes. (<-ew)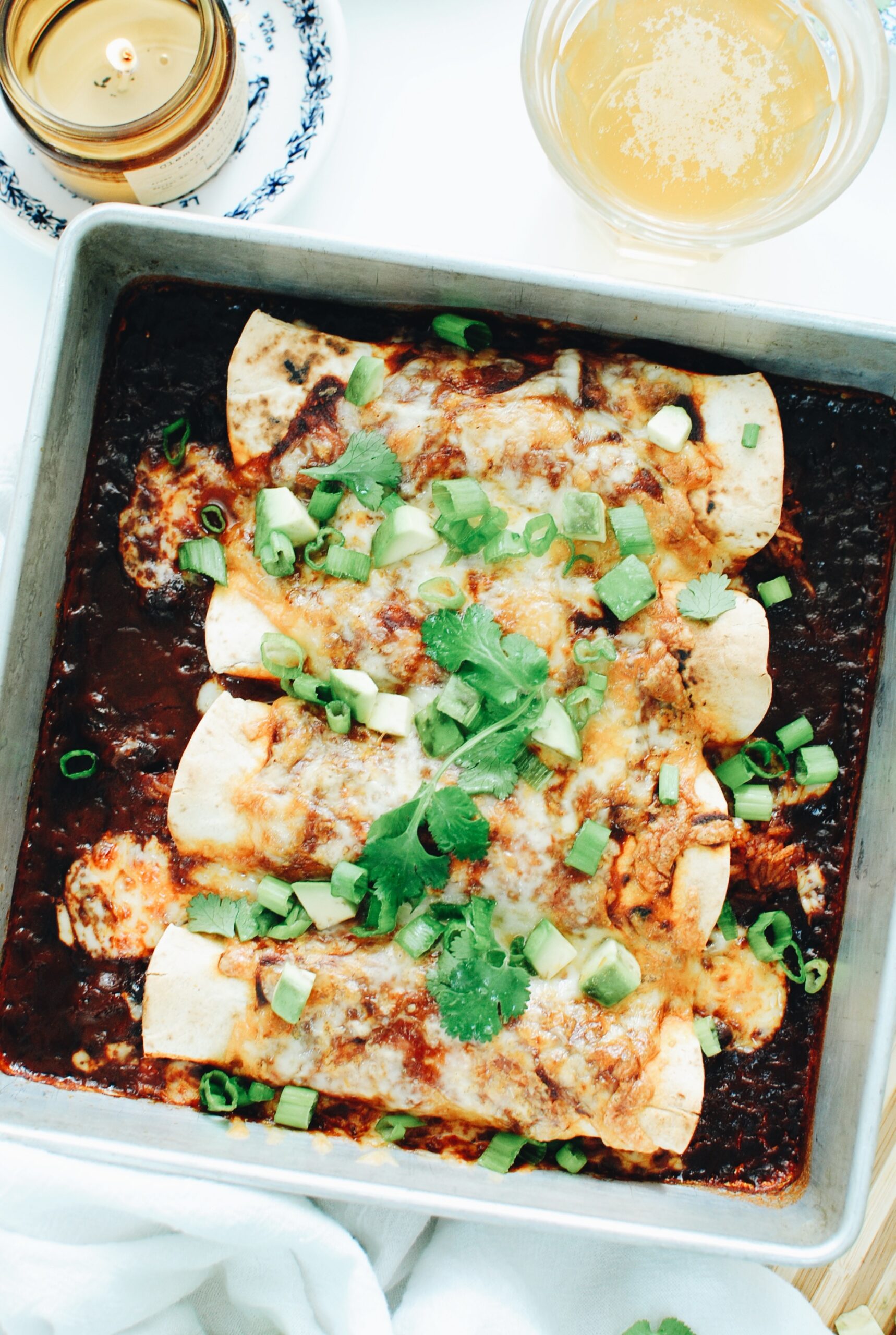 I just realized no one says "totes" anymore. How terrific is that?
Okay, this is completely vegetarian, so if you'd like to slip in some chicken or steak, absolutely fine. But as is like this, is magic in itself.
Also I should tell that you that I over-guessed on the filling amounts, and it made SO MUCH. So what you'll do is either half it, freeze the rest, tuck it into little tacos throughout the week (maybe with eggs!) or make two pans of enchis. Lots of options.
Also also, I'm going to show you what enchilada night looks like at our house, when 50% of us eat cheese, and the other 50% are aliens.
Leeeeeet us peepeth.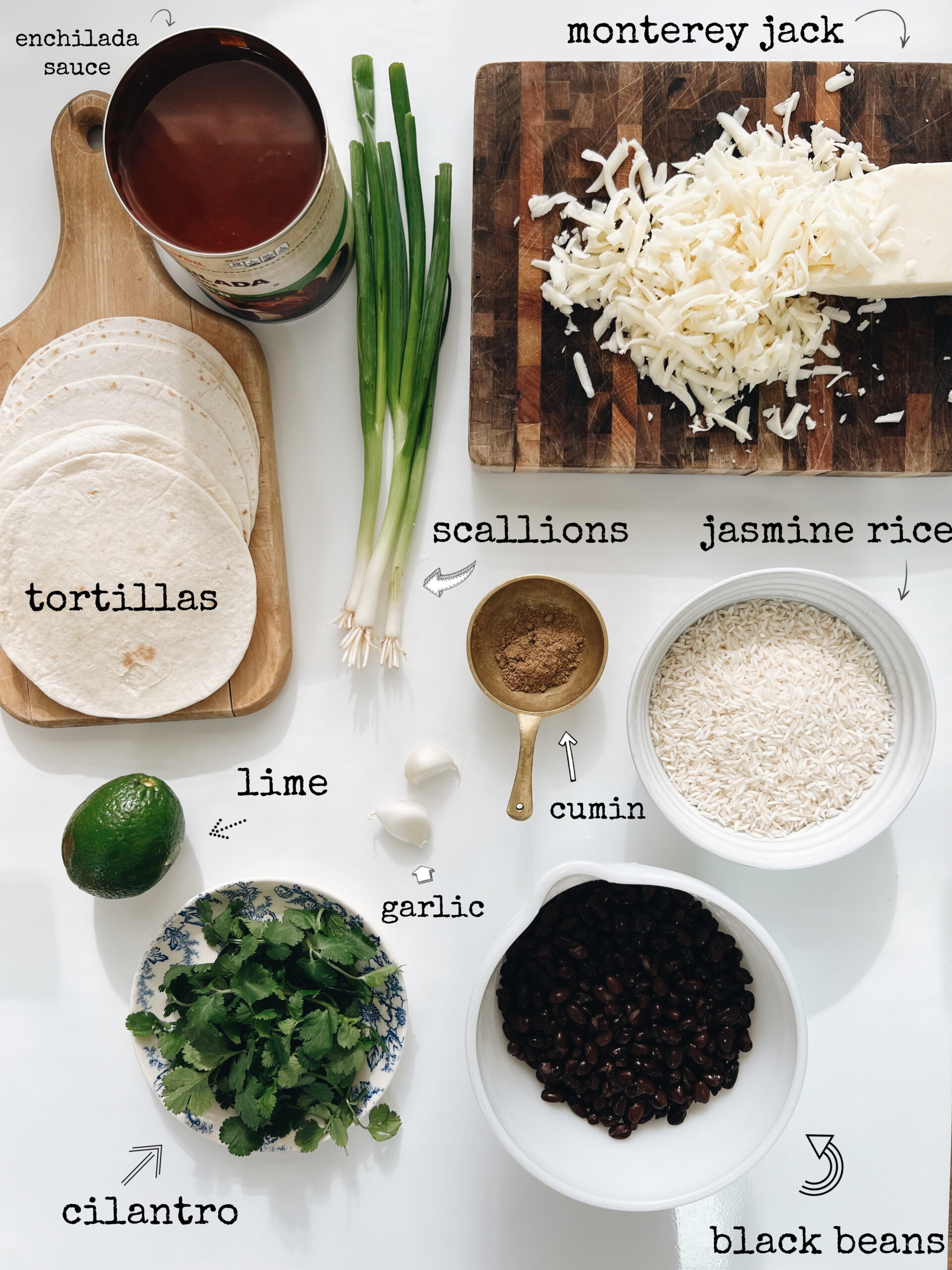 I used jasmine rice, but any long grain will do.
I also used black beans, but if pinto are more your jam (I love pinto beans), then sub 'em.
I went with red enchilada sauce this time, but green is also wonderful. In other words, FLYYYYY, YEW LIL' BIRDIE.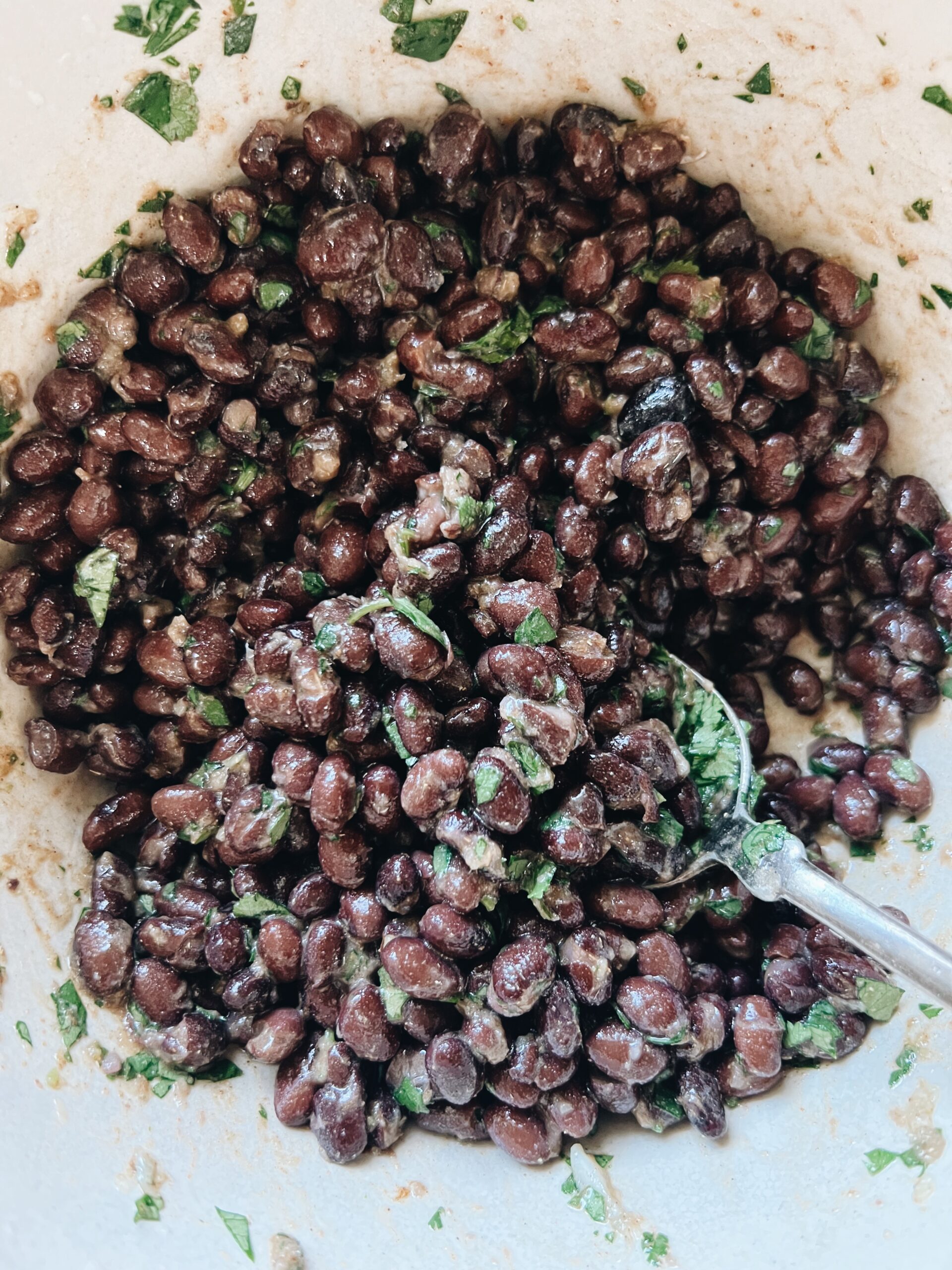 The beans: let's jazz them up. Minced garlic, lime juice, cumin, a teeny bit of olive oil, lots and lots of chopped cilantro, and a pinch of salt. PAWFECT. Let it just sit.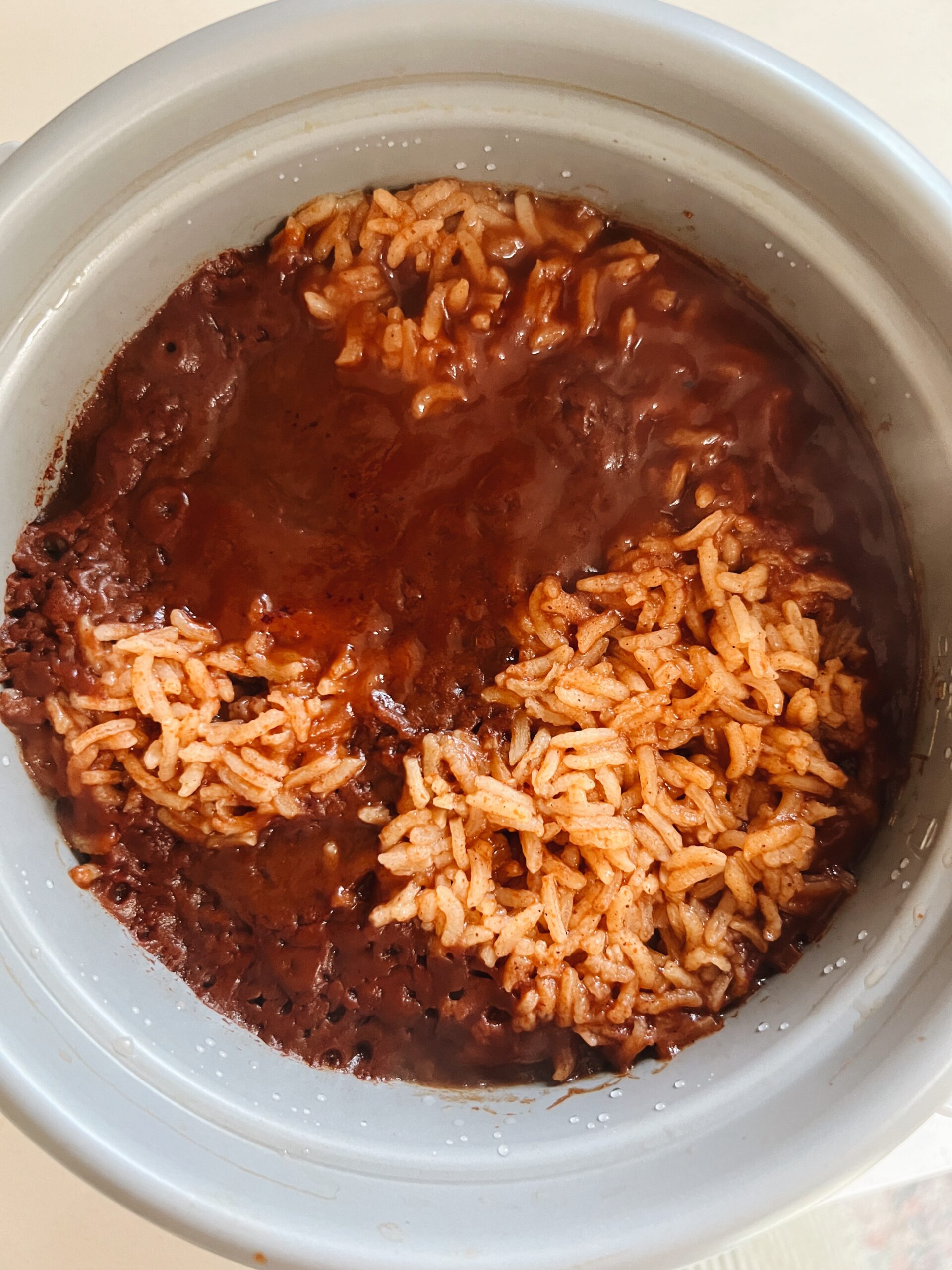 The rice: another bit of jazzing up. I use a rice cooker, and instead of all water, I went with half enchilada sauce and half water. Makes for a very seasoned rice that is show stopping. This is pre-fluff. Ha!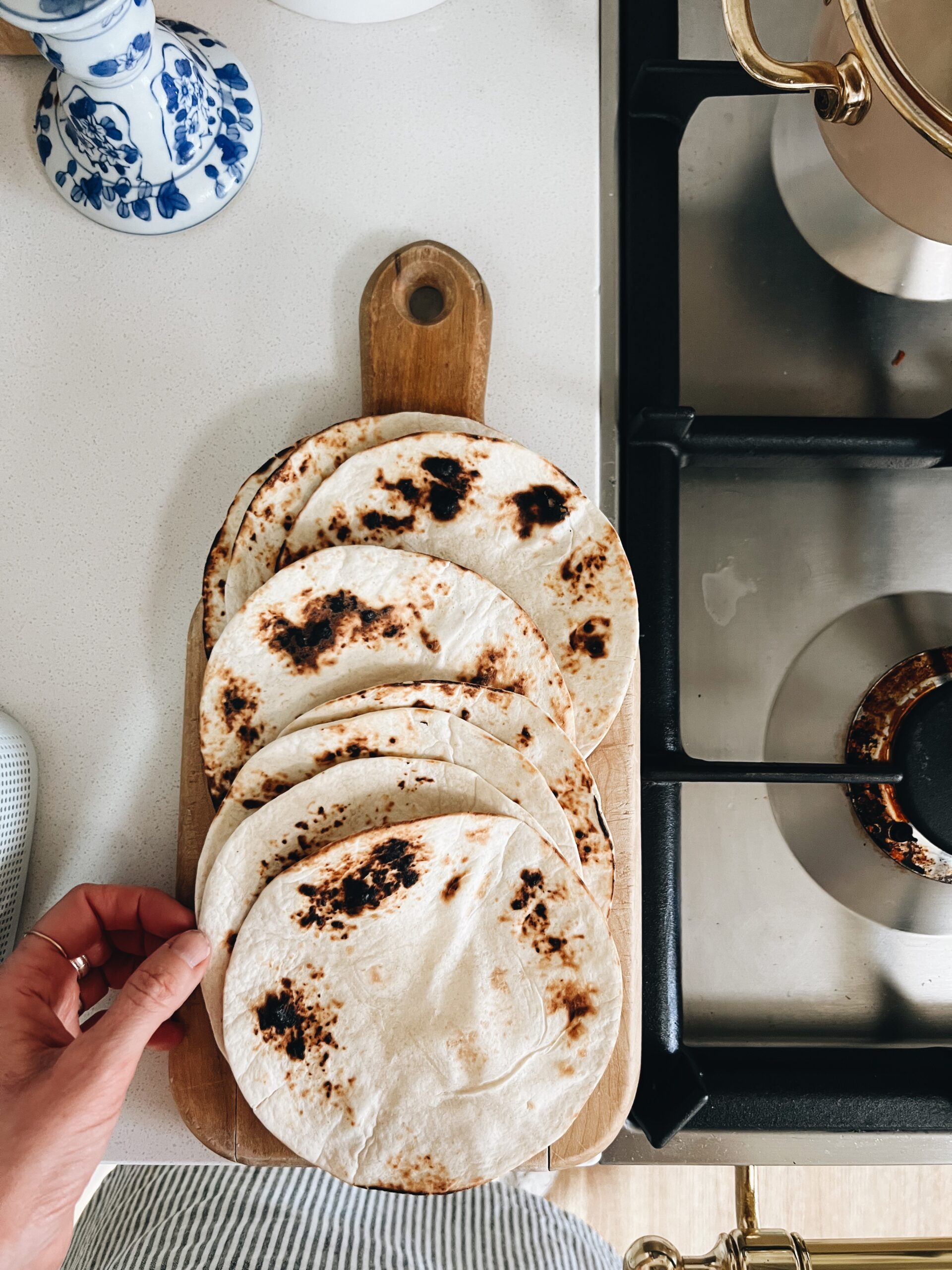 The tortillas: do not come at me for using flour. It's what I prefer, but if corn makes you happy, go for it! I gave the torts a little toast on the stovetop, and it just makes everything that much better.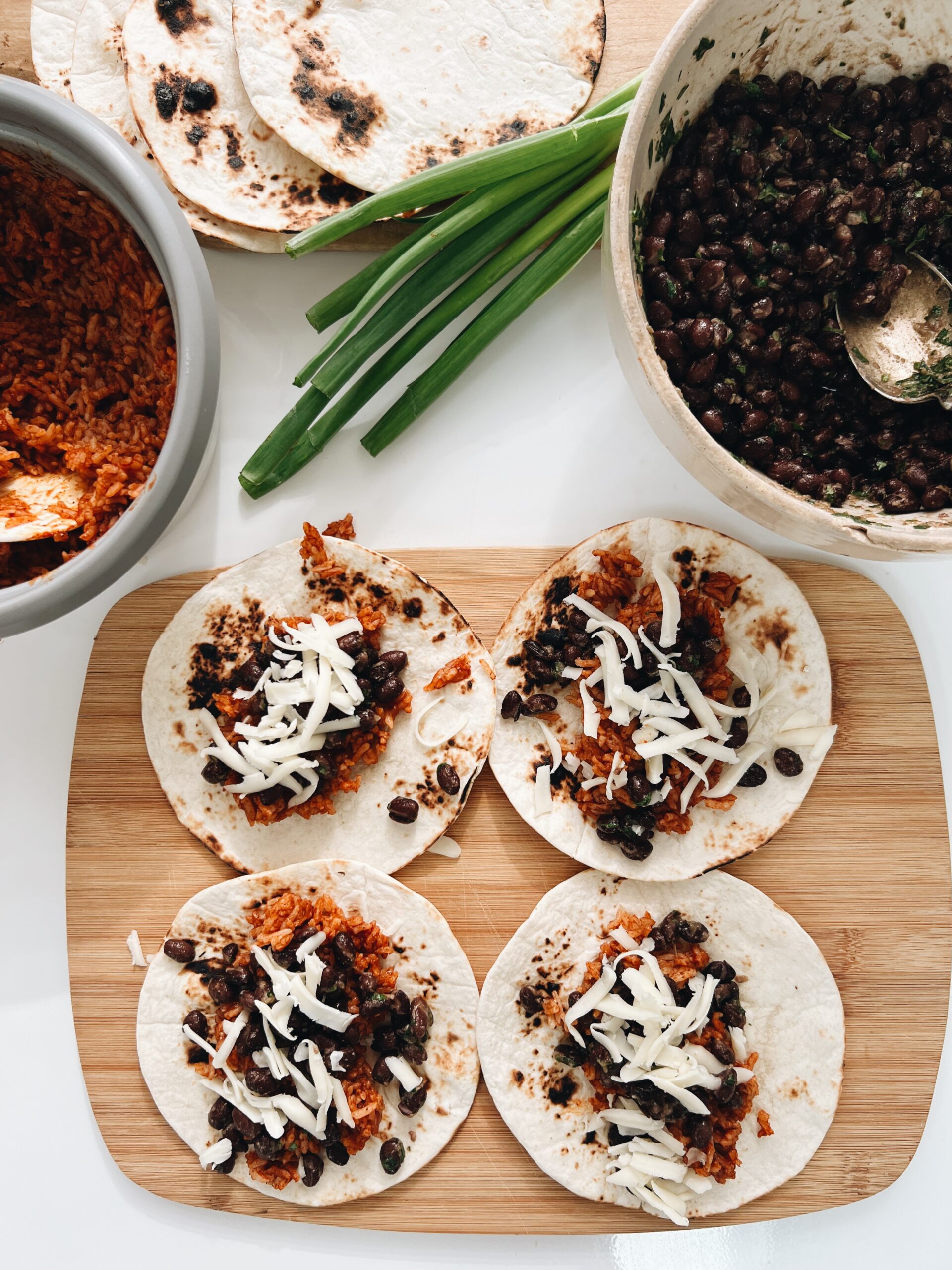 Then we build! Rice, beans and cheese. Repeat. I made four enchiladas for myself and Natalie, and four for Will and Aaron, sans cheese. And I went with two small pans, so there was zero complaining.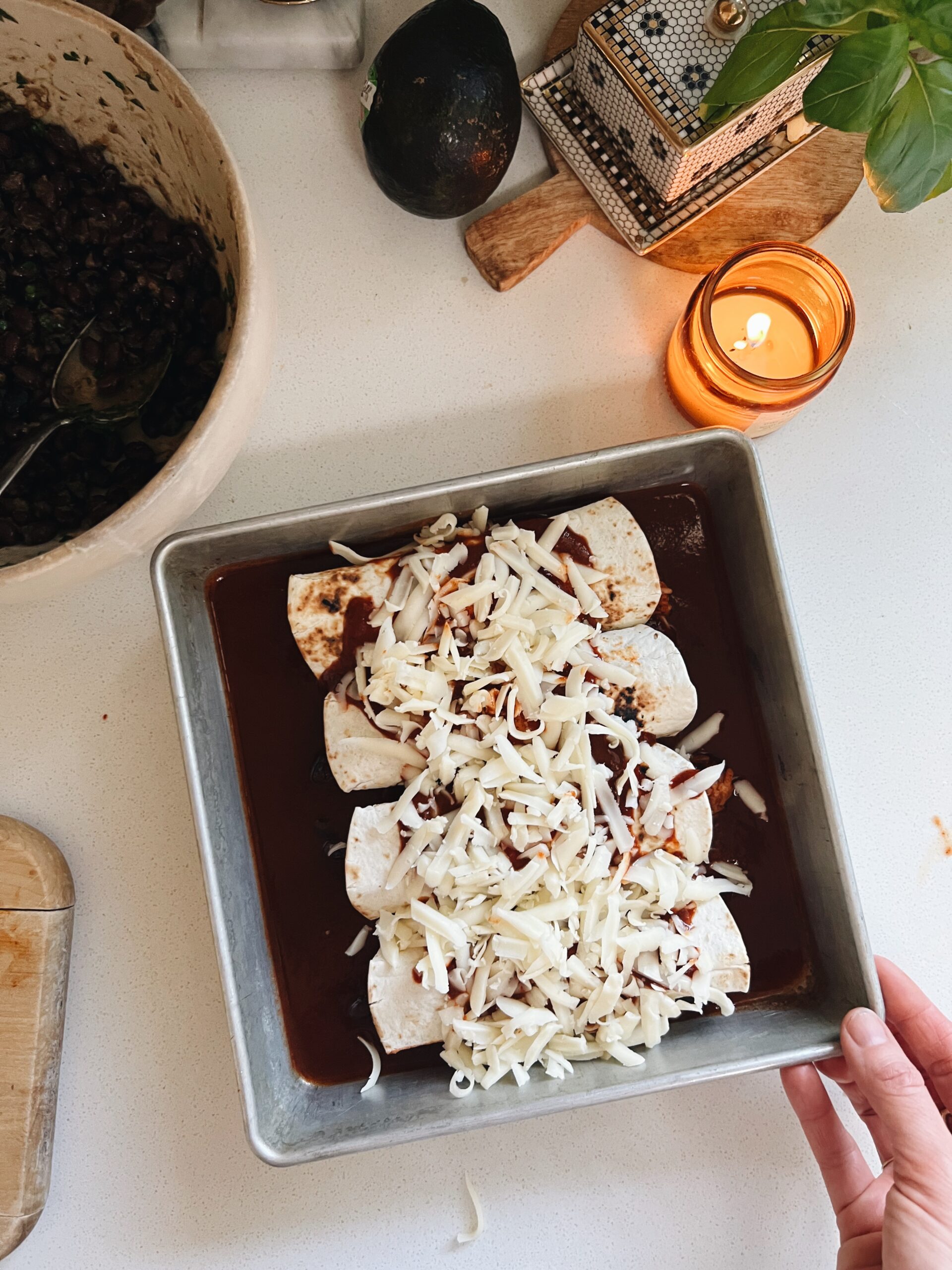 More sauce and and cheese on top. Into the oven it goes for like, twenty-ish minutes. And look!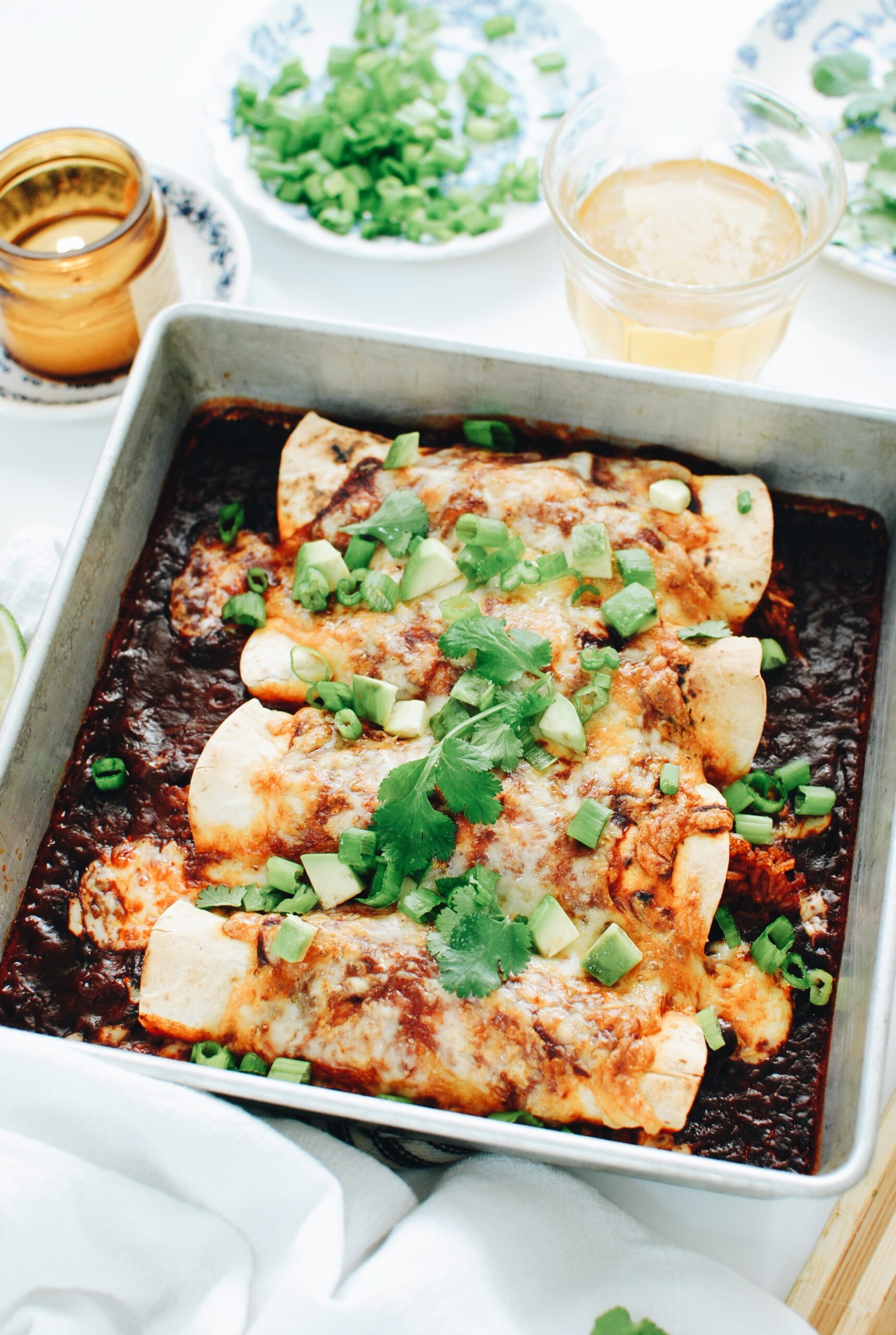 Gorgeous. As for garnishes, anything goes. I sliced scallions and diced avocado and tore up a few cilantro sprigs. Extra squeezes of lime, too. It's all so good.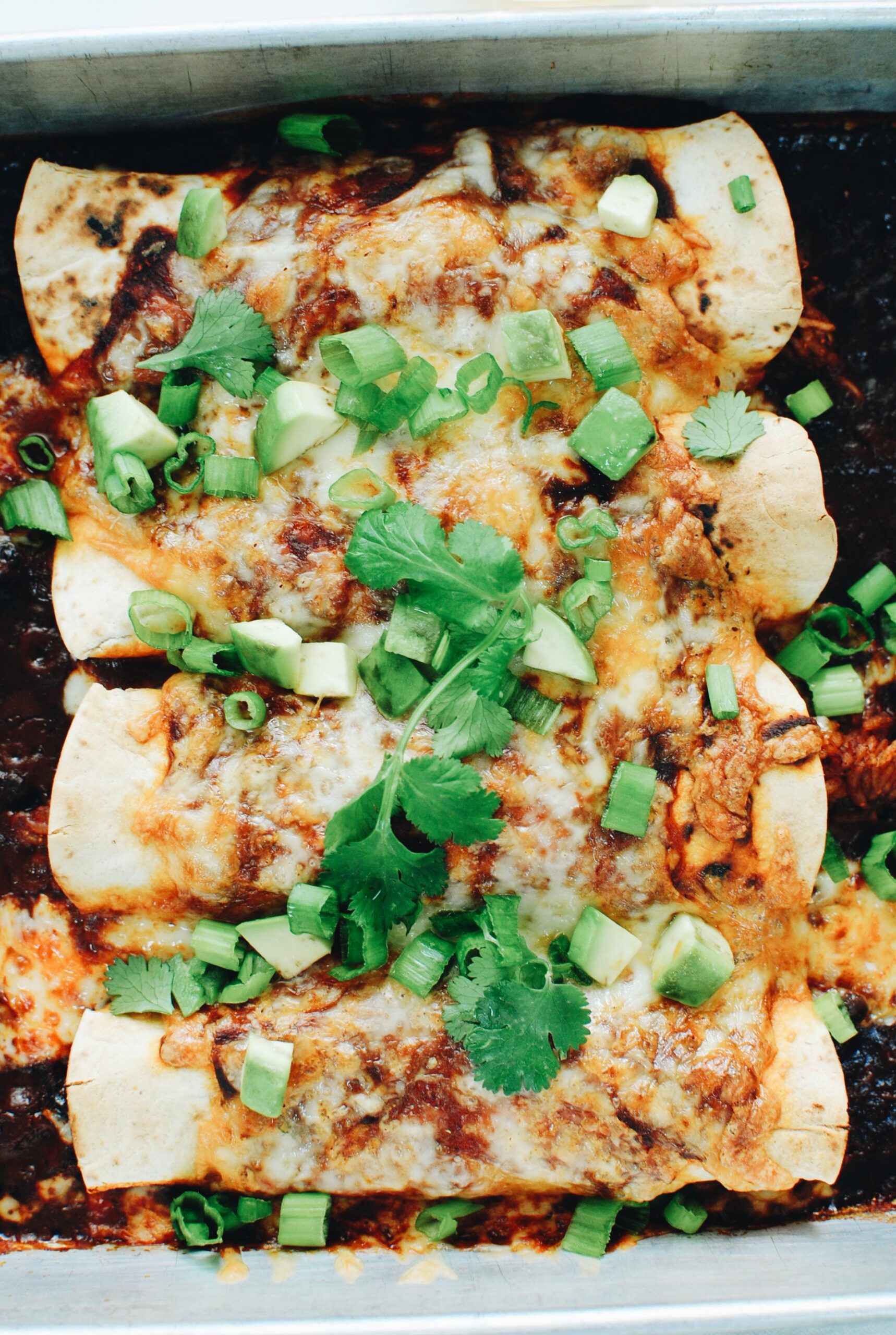 The cheese: I went with Monterey Jack because I love that tangy mild flavor, but a good sharp cheddar would work. Nothing TOO sharp or else it won't melt correctly. You want a smooth soft melt factor. So something on the mild side is most ideal.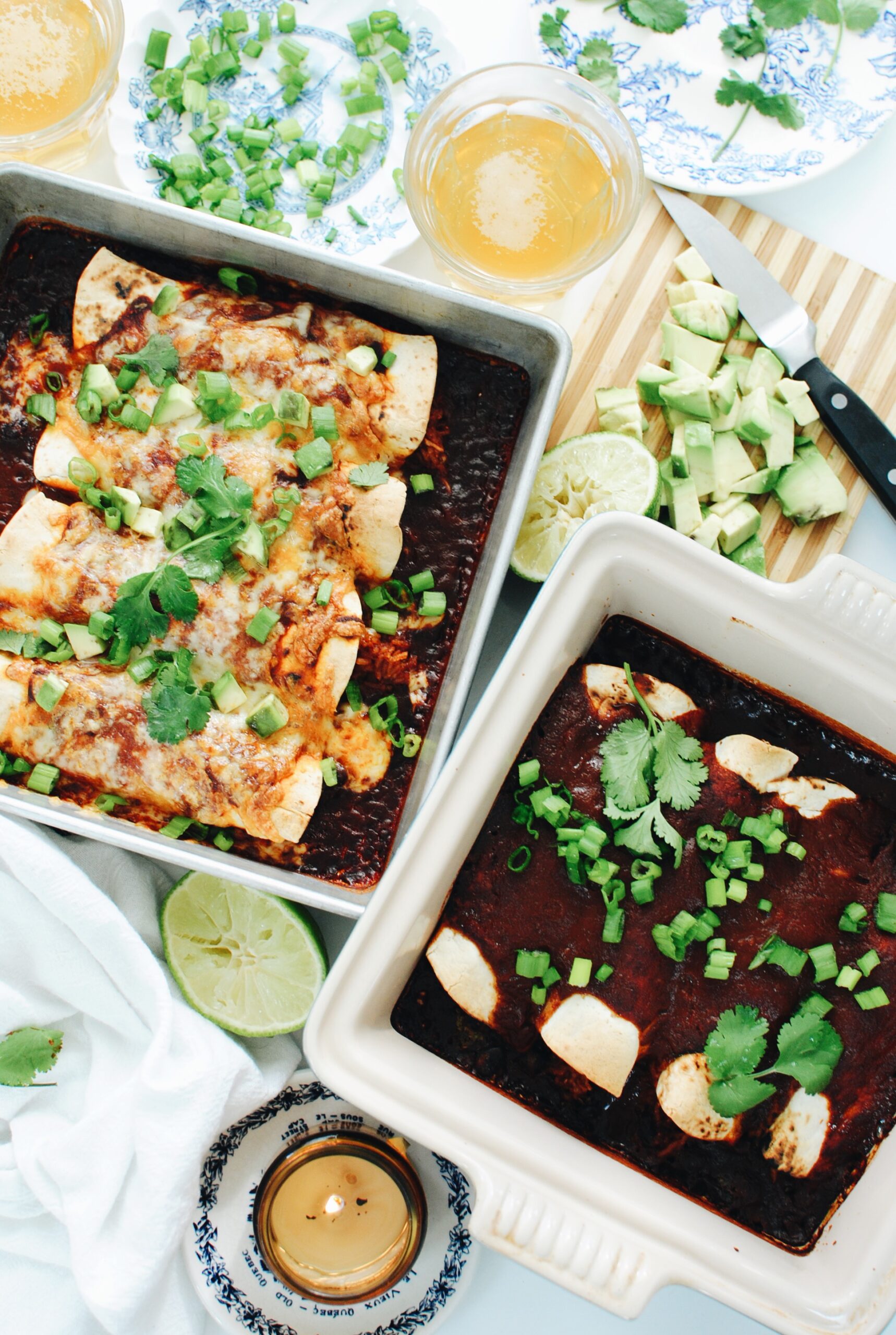 Here's what it looks like to serve aliens. 😉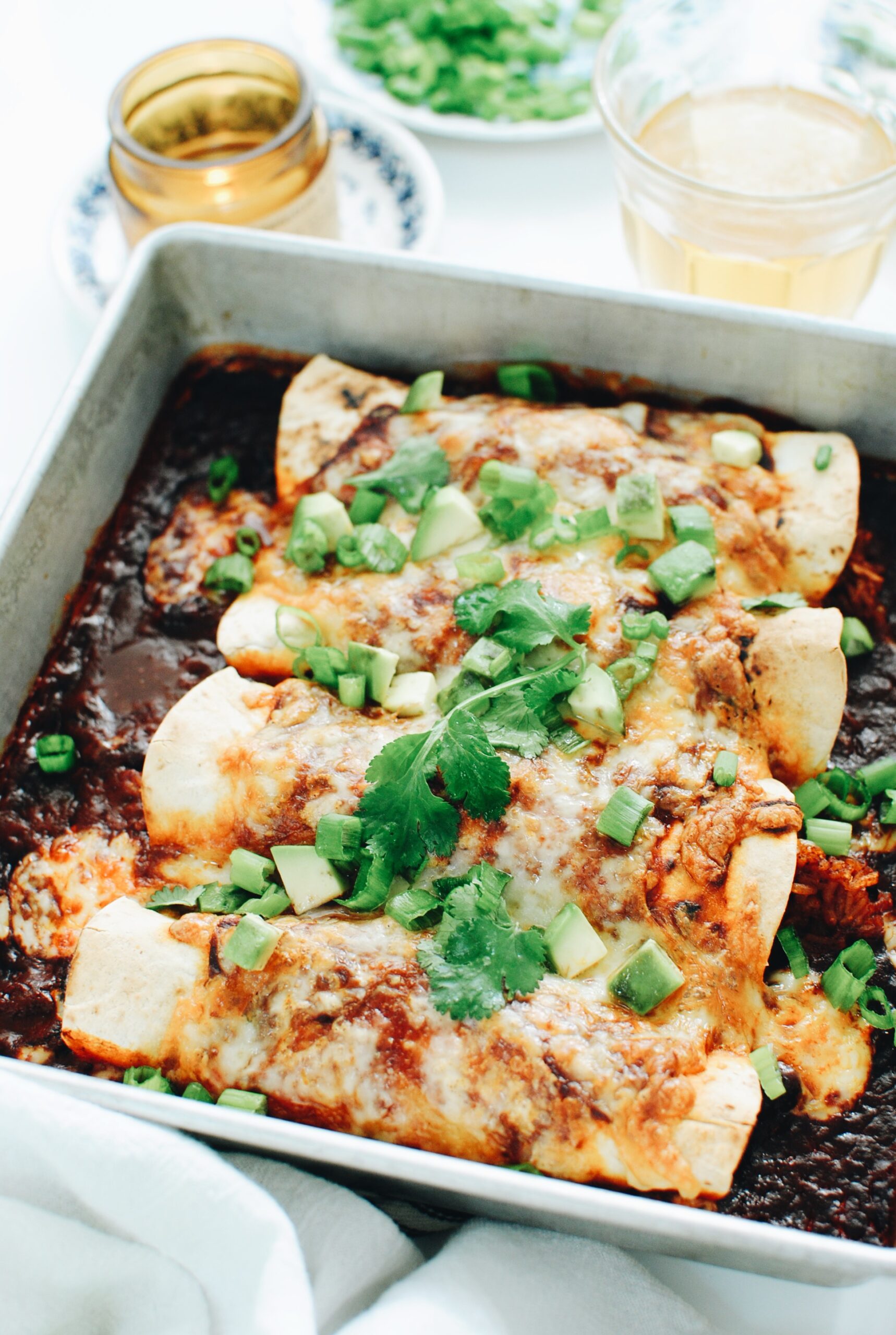 Absolutely divine. Minimal effort, loads of flavor, easy enough for any night of the week. And remember, it's vegetarian, if you're needing new inspo for those nights.
SO GOOD. I beg ya to try. Do not make me beg.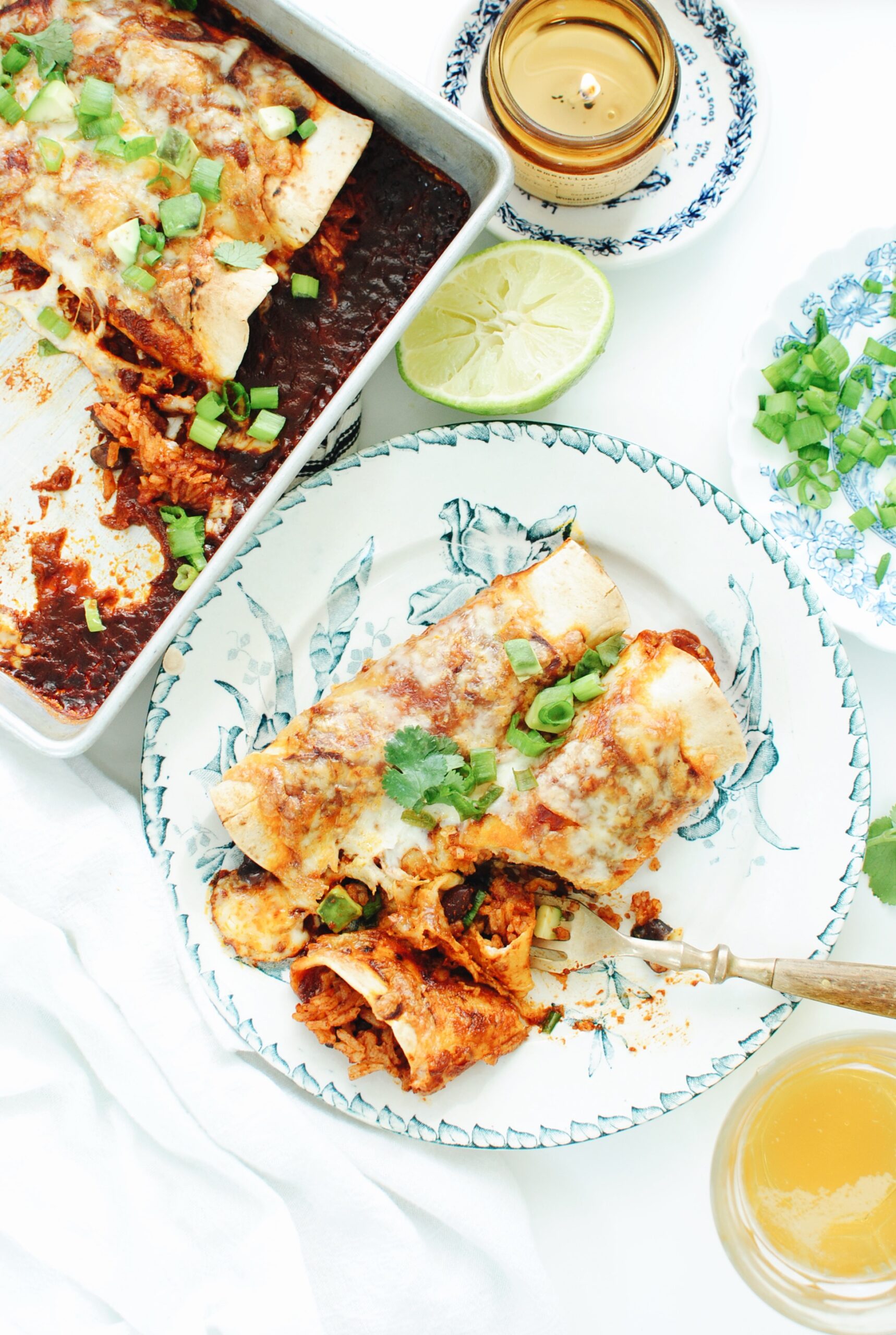 Hello, lover.
Ingredients
1 lb 12 oz mild red enchilada sauce
2 cups jasmine rice, rinsed
2 (15 oz) cans black beans, drained and rinsed
2 cloves garlic, grated
1 cup cilantro, finely chopped
1 lime
8 6-inch flour tortillas
8 oz block Monterey Jack cheese, grated
Cilantro, sliced scallions, avocado, for garnish
Pinch of coarse salt
Instructions
Preheat your oven to 400.
To a rice cooker, add the rinsed jasmine rice plus two cups enchilada sauce and two cups water. Stir together, put the lid on and set it.
In a medium bowl, combine the black beans, grated garlic, finely chopped cilantro, a drizzle of olive oil and a pinch of sat. Squeeze half the lime in, stir and let it rest.
If you have a gas stove, lightly char the tortillas over the flame to get a nice toasted flavor to the tortillas. This isn't mandatory, just a nice touch!
Once the rice is cooked, fluff with a fork and start assembling. Pour a cup of the enchilada sauce along the bottom of an 8x13 casserole dish. (Or two smaller ones like I did) Spoon a little bit of the rice and beans in the middle of each tortilla, topping with a little bit of grated Monterey Jack cheese, if using. Roll the enchiladas up and place them seamside down in the dish. Keep going with the rest until the casserole dish is filled. Pour the remaining sauce over the enchiladas, topping with the cheese. Bake for 20-25 minutes, until the cheese is browning and starting to bubble.
Garnish with finely sliced scallions, dice avocado, torn cilantro, lime squeezes - anything!
Serves four.
(You'll have a lot of filling leftover, so freeze for later, stuff into tacos throughout the week, or half the filling when making. Or make two pans!)
7.8.1.2
621
https://bevcooks.com/2023/01/rice-and-bean-enchiladas/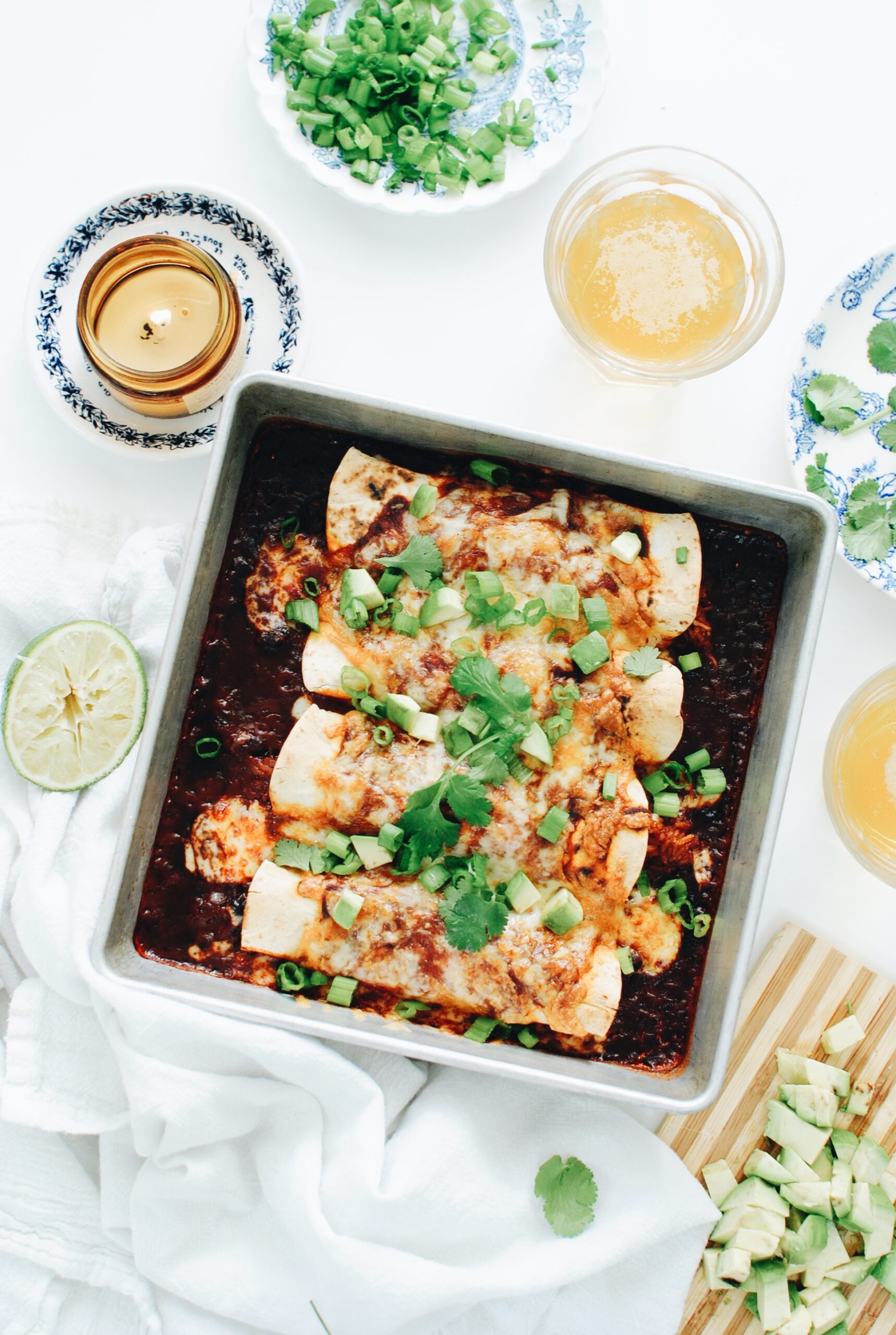 Obsessed.