It's Friday story time!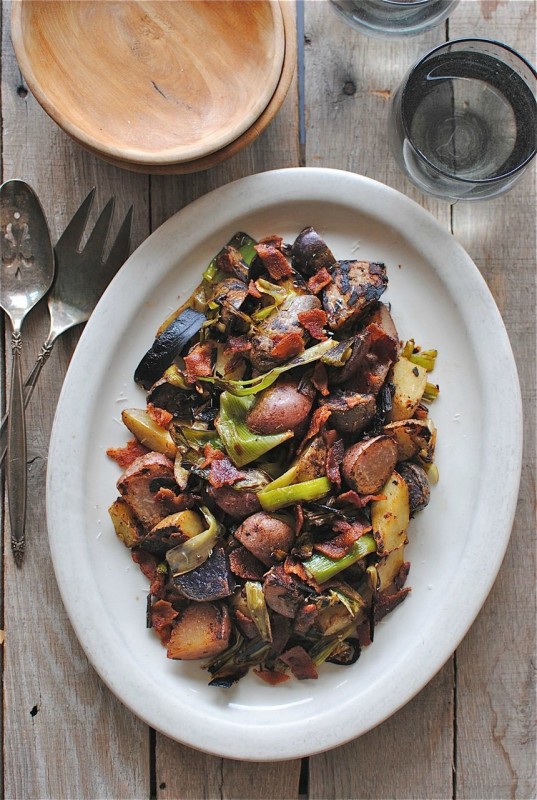 Oh don't act like this is the worst thing that's ever happened to your life.
So a few weeks ago I was beboppin' around on the netz, when all of the sudden I got an email from an old friend whom I've known for about 8 years I think. Did I use whom right? I never know. It's one of those words that trips me up every time I see it. You know, like triangle or harp.
Anyway, I was absolutely elated to hear from her because she's one of those people that you just want to punch in the kneecaps for being so cool. Check this. She used to run merch for all kinds of famous bands back in the day. (She even ran merch for my band one night!) Then she was a nanny for a few even bigger famous bands (I can't tell you which bands, because I'd have to kill you, and I look terribly awkward in black and white stripes). Now she has the coooolest little boutique in Oxford, Mississippi, a baby boy that I want to stick in my uterus, and killer eyebrows with an arch so sexy Saint Louis seethes with jealousy.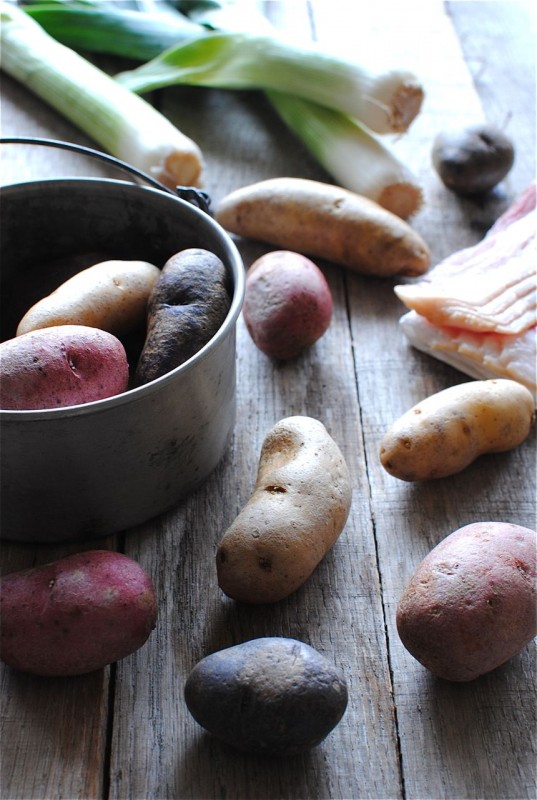 (Wait, I have to interrupt real quick. I just popped my knuckles and I seriously just ripped a piece of skin off. Like, clean off my finger. Who DOES that. This bloody knuckle head. That's who. Pun definitely intended. Also, I just read that a meteor hit the Earth over by Russia. Is that normal? I feel like it's not. Continuing on.)
So in her email was a recipe suggestion. A recipe suggestion! I love that! Especially that day because my brain felt like a scene out of an old Clint Eastwood movie. Tumbleweeds, dust and chaps for days. But not really on the chaps.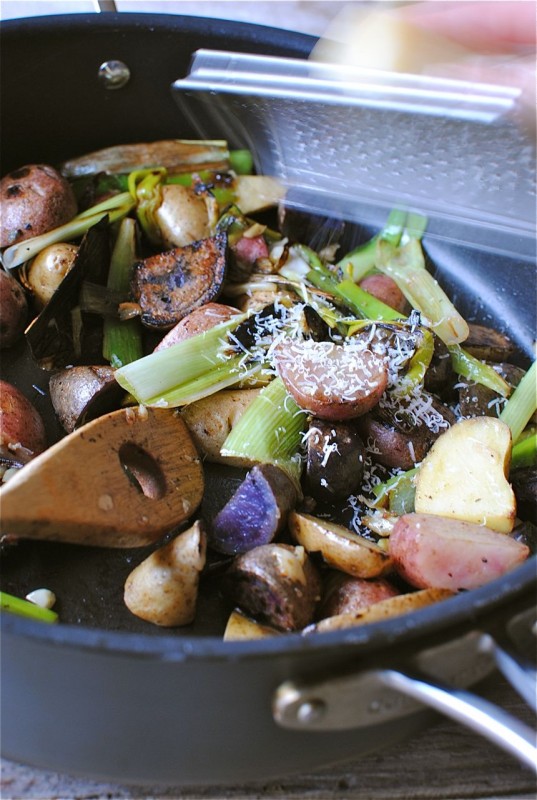 Um, this is simply incredible. I never think to leave leeks in huge strips like this, and I'm forever changed. The soft roasted garlic had my booty shakin'. The slightly crispy potatoes had my head spinnin'. The freaking bacon crumbles had my soul spankin'.
I'm not even going to go into what the lemon and parmesan did to me. This blog is rated G.
Okay PG.
Fiiiiiiine PG-13.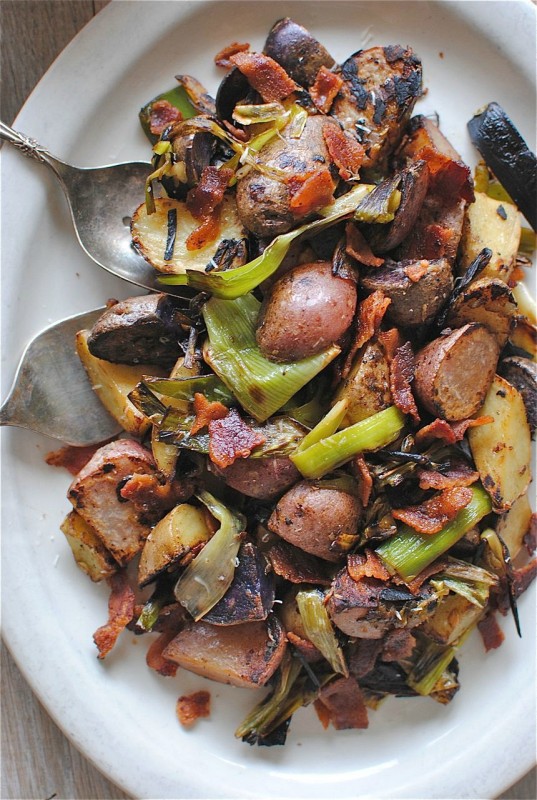 Thank you so much, Erin! Now, will you teach me how to do my eyebrows like yours?
Sautéed Potatoes and Leeks with Bacon and Parmesan:
What it took for 4 (as a side) or 2 (as a main):
* 1 head garlic
* 1 tsp olive oil
* 4 slices bacon, cut in half
* 1 pound fingerling potatoes, cut in half or quarters
* 3 leeks, dark greens trimmed away and the lights cut in half lengthwise, and then into 3-inch chunks (and rinsed)
* 1/2 cup freshly grated parmesan cheese
* 2 – 3 Tbs. fresh lemon juice
* coarse salt and freshly ground pepper
Preheat oven to 400. Take the garlic and slice the end off. Place the head in a small piece of aluminum foil. Drizzle the oil over the exposed cloves, and add a teeny pinch of salt. Wrap the foil around the head and stick it in oven to roast for 30 to 35 minutes. Set aside to cool slightly. Once cooled, squeeze the cloves from their skins and give them a rough chop.
Heat a sauté pan over medium. Add the bacon and cook until the fat is rendered and the bacon is nice and crispy. Set the bacon aside on some paper towels to drain, and discard all but 2 Tbs. of the bacon fat.
Raise the heat just a little and add the potatoes to the pan. Season with a pinch of salt and pepper and let them start to brown all over, about 6 minutes. Then add the leeks and the chopped roasted garlic. Continue to sauté everything until the leeks are soft and starting to slightly caramelize, and the potatoes have cooked through, another 8 to 10 minutes.
Off the heat, add the parmesan and lemon juice. Toss to combine. Taste it. Need anything? Yes it does. The bacon! Crumble that bacon, dudes.
Serve the dish family style with the crumbled bacon. Heaaaavenly day.
* feel free to omit the bacon to make it vegetarian!
* feel free to add more bacon to make it awesomer.