Ummm, so I'm in New York City right now.
I . . . have no idea. One moment I was staring at the wall scratching my armpits, and the next I'm in a cab in the middle of Manhattan on an impromptu trip with my home girl, Jessica.
I'm sorry I called you home girl, Jess.
NEW YORK MAKES MY MOUTH SAY WEIRD THINGS.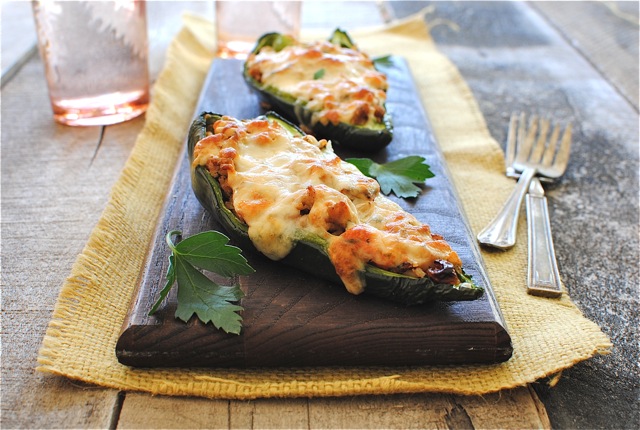 So before we head out to (I will not say paint the town red. I will not say paint the town red. I will not say paint th -) be completely obnoxious hyper girlie tourists wondering if OMG DID SEX AND THE CITY SHOOT IN THIS VERY SPOT and drink up the entire city and then probably fall off the top of the Empire State Building if I'm being honest with myself, I wanted to show you these here Middle Eastern Stuffed Peppers over on the Tablespoons. They're kind of awesome. And you should probably eat them and like them.
P.S. I washed my hair for the trip. Aren't you so glad, Jess?!
. . . Jessica
Great.