It started off so innocently.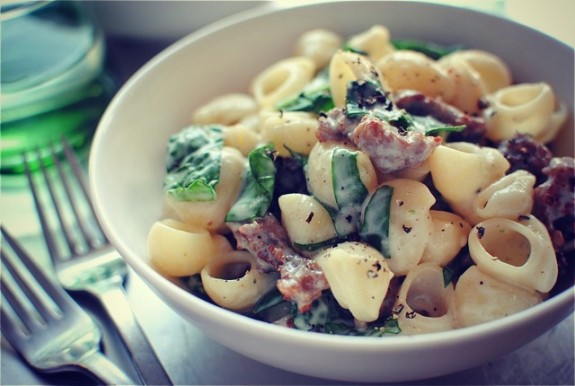 It was a muggy Saturday evening and we'd spent all afternoon spreading one hundred thousand bags of black mulch all over the garden beds. Covered in wood chips, we wearily stumbled into the house to collapse on the sofa, pour 35 glasses of wine and fist bump over the success of the day. And to remove earth worms from my hair.
After some Antiques Roadshow watching (WHAT, IT'S A GOOD SHOW) and a second wind, I hopped up to pull together a totes quick, no bigs dinner for us.
"I'm gonna make some pasta," I said.
"Sounds good to me, " he replied.
"Rooooororrooororor," Charlie echoed.  (SHE DID)
It wasn't going to be a big deal, just something to eat, la dee da. But then something happened that I'll never be able to explain. Passing a head of garlic on the countertop, I felt it. A sweet breeze of a whisper from the garlic, "don't you want to feel like a woman?" Shuttering in my chacos, I thought, YES I DO. I DO WANT TO FEEL LIKE A WOMAN.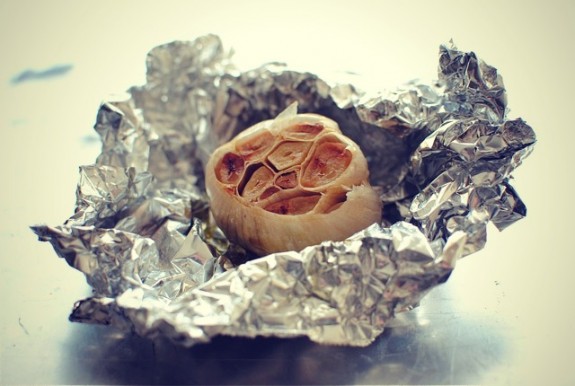 I also want to know what that even means.
After that, it was all a blur.
Oh wait! I do remember this happening.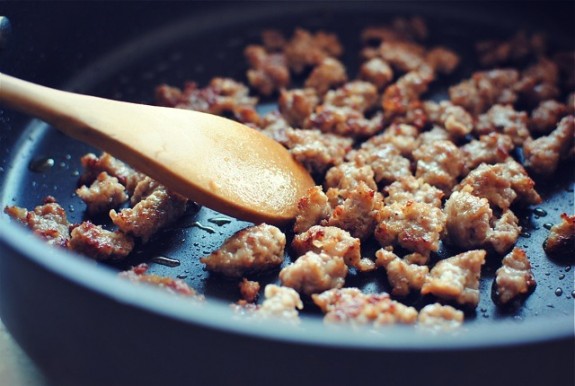 Ohhhh and yes, I also remember picking a lot of this from the garden. It's coming back to me now.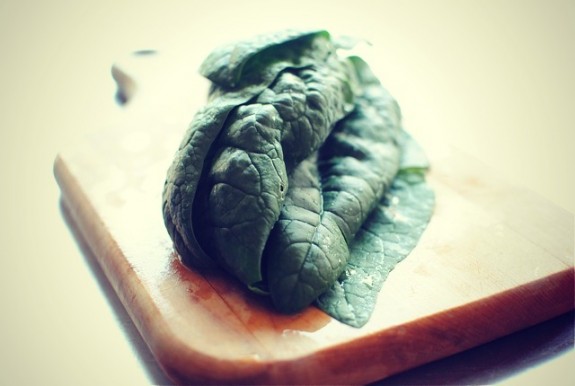 AHHH RIGHT. Cute little snaily pasta.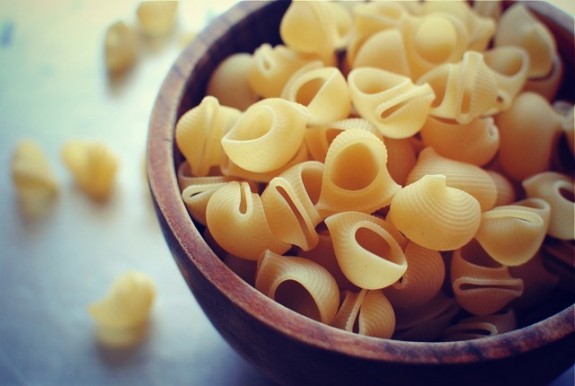 Ohhhh but this. This is crystal clear in my memory. This is when things turned upside down and I became someone so unrecognizable I scared even myself. I think I actually spoke in tongues at one point.
WHITE CREAM SAUCE.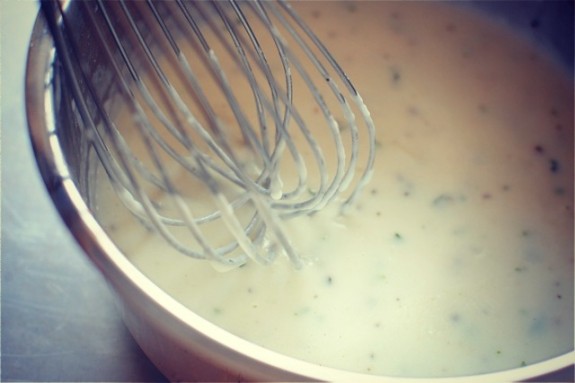 I mean, are you even SEEING this?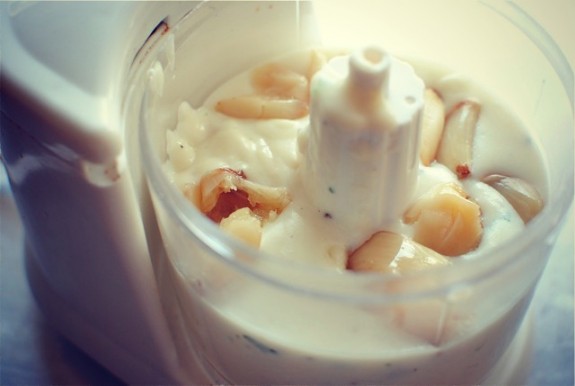 Magic. Dreams. Wonderlands. Amusement parks. It's all CRAP compared to what you'll experience with one bite of this.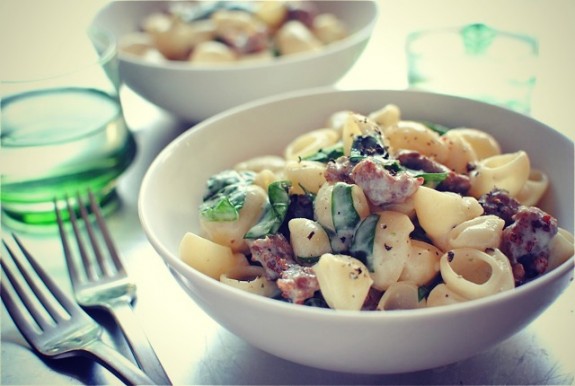 I need everything to start off innocently for the rest of my life.
Creamy Lumaconi with Italian Sausage and Spinach:
What it took for 2:
* 1 head garlic, end sliced off
* 1 tsp extra-virgin olive oil
* 2 cups lumaconi (or any small pasta)
* 2 Italian sausage links, casings removed
* 2 Tbs. butter
* 2 Tbs. flour
* 1 cup milk
* 1 thyme sprig, leaves removed
* 1 oregano sprig, leaves removed
* 2 cups chopped spinach
* coarse salt and freshly ground pepper
Preheat oven to 400. Place the garlic head in a small piece of aluminum foil, drizzle with oil, seal and roast for 35 minutes. Remove from heat and set aside.
In a small sauce pot, melt the butter. When the foaming subsides, add the flour. Whisk constantly for 1 minute, and then slowly add the milk, continuing to whisk another 5 minutes or so until the sauce gets thick and creamy. Add in the herbs, a pinch of salt and pepper and whisk a little more. Transfer cream sauce to a small food processor, add the roasted garlic cloves and pulse until very smooth. Cover to keep warm.
In the meantime, heat a medium skillet over medium high. Add the sausage and break up with a wooden spoon, cooking until browned all over, 6 minutes.
Also in the meantime, bring a large pot of salted water to a boil. Add the pasta and boil until al dente. Just taste it to test it. Drain and return to the pot.
Pour the cream sauce over the pasta, along with the spinach and sausage. Toss to coat and combine everything. Oh dear.
Serve with good parmesan cheese or basil or neither or both. Most definitely both.
You're gonna freak yourself.