I've been waiting my whole life to show you this recipe.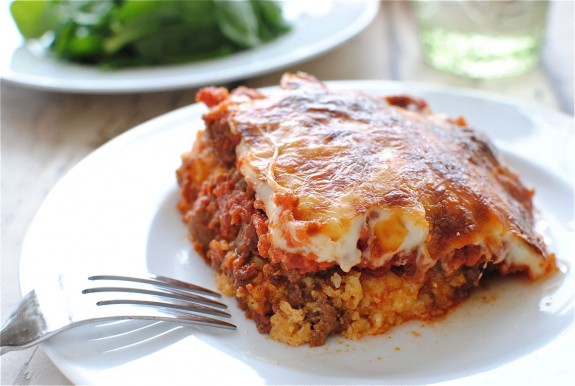 Well, 4 days, but that can feel like a lifetime for a person like me.
I've actually been waiting my whole life to MAKE this recipe, as it originally hails from bestie Laura and is stuffed and adorned with 14 cups of glorious cheese.
You do know I'm married to a freak who doesn't like cheese, right? Overnight biz trip for freaky hubs = 14 cups of glorious cheese in Bev's mouth.
I've stared at her recipe for 2 million, 764 years and 81 days because it encompasses pretty much all that is good in this world.
A) It LAYERS! (You know how I love to layer food.)
B) It's a baked casserole! (I'm from the south and we take our casseroles as seriously as wheatgrass shooters in LA.)
C) The cheese. I'm not kidding when I say that that the shredded and bubbly mozzarella on top of this polenta pie took me straight back to Friday nights in 8th grade at the Pizza Huts with Melissa Berry and her parents as Bon Jovi poured some sugar into our eardrums and we annihilated slice after slice of cheese pizza and didn't care because we had the metabolism of a superhero and banana clips in our hair.
In short (yeah right) this baked polenta pie is TOP DRAWER. It will rock your dance party and move you to a place of sweet surrender.
Um, high-five, Laura. Well flippin' done.
Cheers to a safe and wonderful holiday break! I'll be peepin' in ever so often with some fun little diddies to share. And of course managing my obsession with Instagram through the therapy of repetitious postings.
Help me.
Baked Polenta Pie: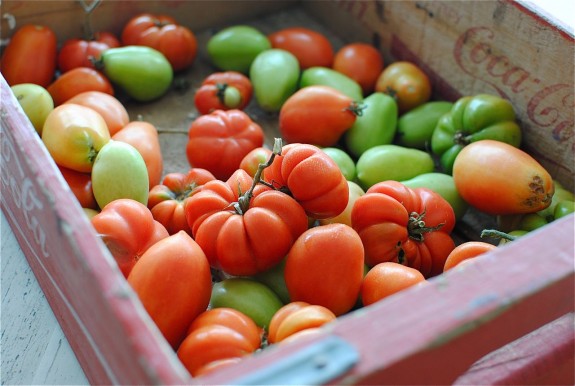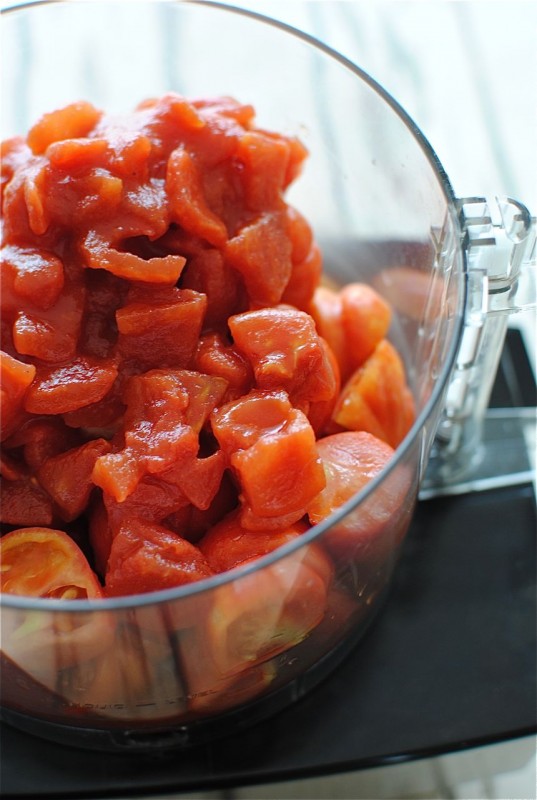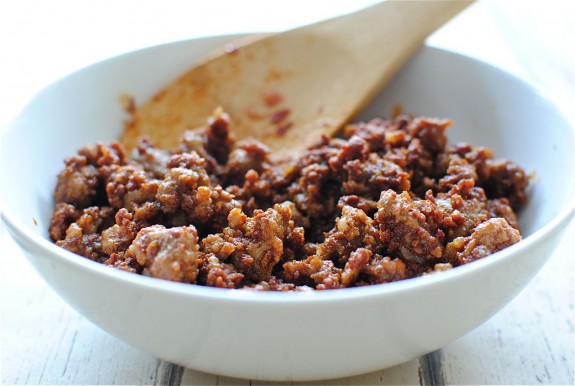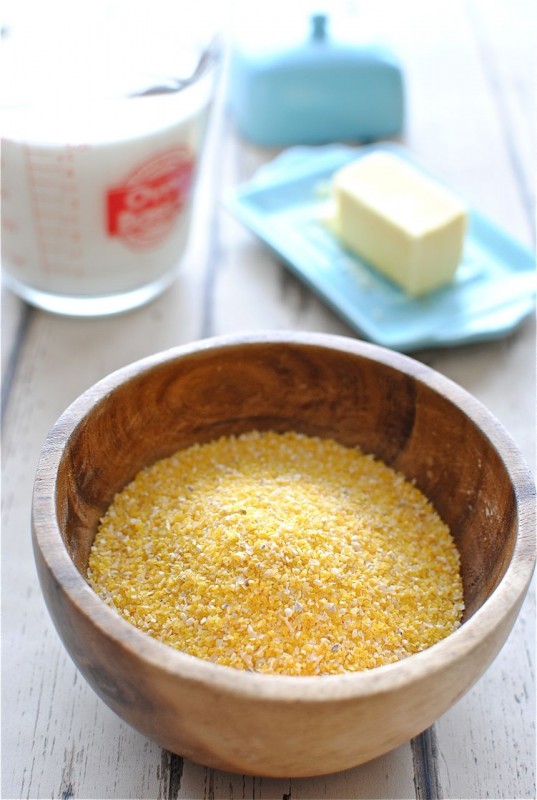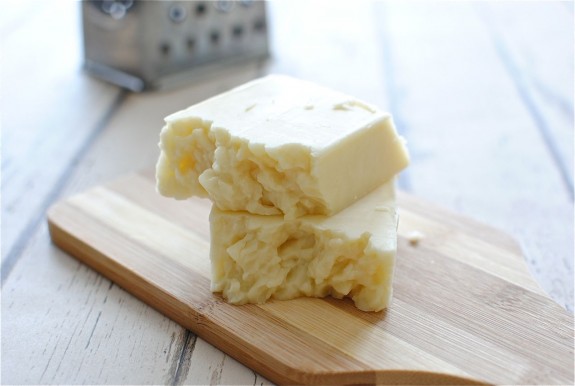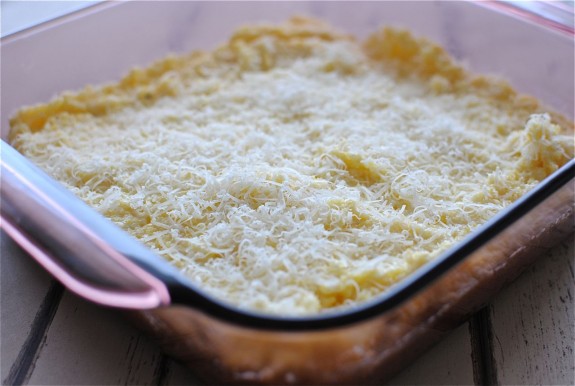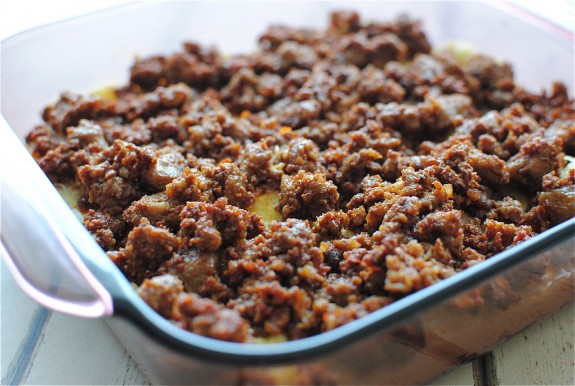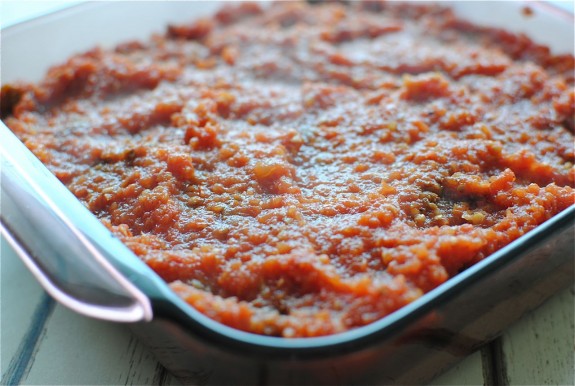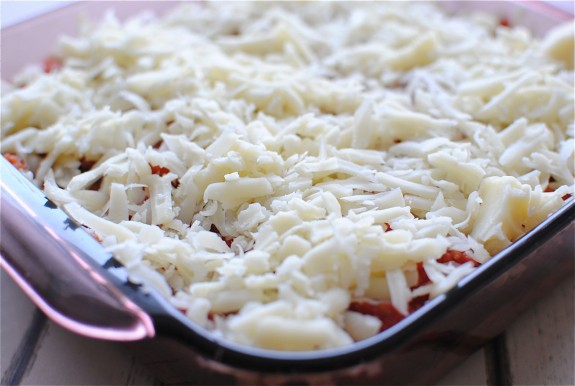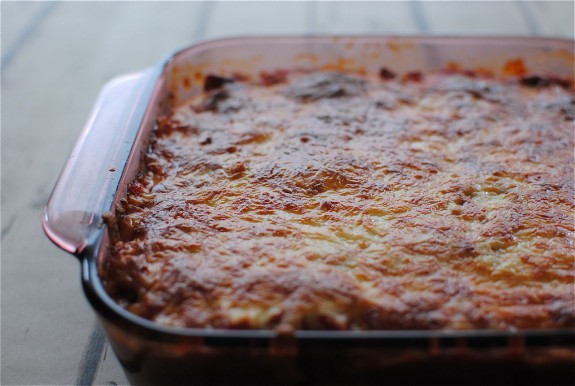 p.s. the blurry action in this photo wasn't my fault. I think I got startled or something.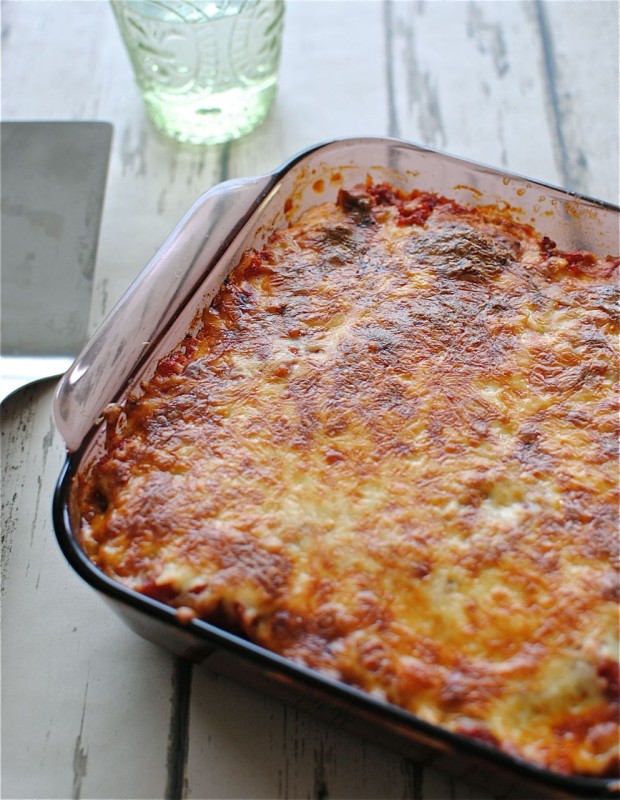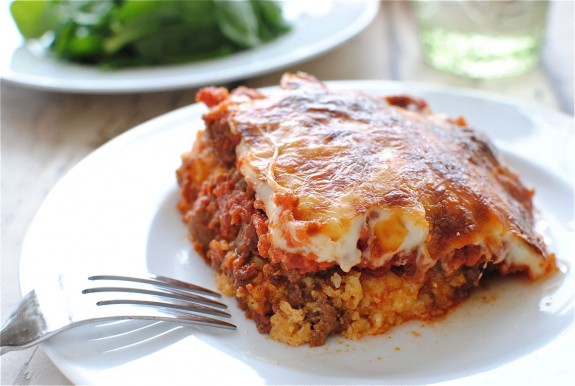 What it took for 4:
* 1 pound roma tomatoes
* 1 (14.5 oz) can diced tomatoes
* pinch of crushed red pepper
* pinch of coarse salt and freshly ground pepper
* 2 Italian sausage links, casings removed
* 1 Mexican chorizo link
* 1 cup polenta
* 3 cups milk
* 1 Tbs butter
* 1 tsp sugar
* 1/2 tsp coarse salt
* 1 cup freshly grated parmesan
* 2 cups shredded mozzarella
Preheat oven to 375.
Give the tomatoes a rough chop and toss them into a food processor, along with the canned tomatoes. Blitz blitz until smooth.
Toss pureed tomatoes into a medium saucepan, sprinkle with the crushed red pepper and good pinch of salt and pepper. Simmer the sauce, uncovered for 30 minutes. You want it to reduce a bit and get all thick.
Heat a skillet over medium-high and add the sausage. Break up with a wooden spoon and cook until browned. Add the chorizo, break it up and cook as well until softened, about 3 minutes. Remove from heat. (If you want to, drain any excess fat from the meat. I did and I felt dang solid about that decision.)
In a large pot, bring the milk, butter, sugar and salt to a light simmer. Slowly add the polenta to the pot, whisking constantly. Once it starts to thicken, trade the whisk out for a spoon and stir until the polenta pulls away from the sides of the pot.
Add half of the parmesan to the polenta and stir to combine. Pour the mixture into a 2 quart casserole dish. Top with the other half of the parmesan.
Evenly spread the sausage/chorizo mixture on top of the polenta.
Spread the tomato sauce over the meat.
Top with the grated mozzarella. Resist slamming your face into it.
Stick it in the oven and bake for 30 minutes. Flip it to broil and get that cheese all browned and bubbly. Oh, dear.
Let rest for about 10 minutes, slice and proceed to face-plant it.