Is it true what they say about poppy seeds? Raise your hand if you know what I'm talking about.
BUSTED. If you raised your hand it means you've either been in jail or prison or in court or at the police station wearing a black and white striped jumper before, AM I RIGHT?
Opium, you guys. I've always heard that poppy seeds carry traces of opium as they are extracted from some plant, and if you eat poppy seeds before a drug test, you'll be thrown into the pits of despair FOREVUH.
You can't be too careful.
This salad is coated in an opium, I MEAN POPPY SEED dressing. So if you walk on the wild side and plan on making this (which you absolutely should if I say so myself), please:
A) Turn on the Mission Impossible soundtrack.
B) Close your blinds during the creation of the dressing.
C) Walk with your back flat against the wall and your hands stretched out to your sides.
D) Eat in the dark.
Now, if you can't find me, it's because this blog post has been traced by the FBI and I'm making a new home for myself in the pits of despair.
Please send cheese dip.
Asparagus Salad with Orange and Poppy Seeds: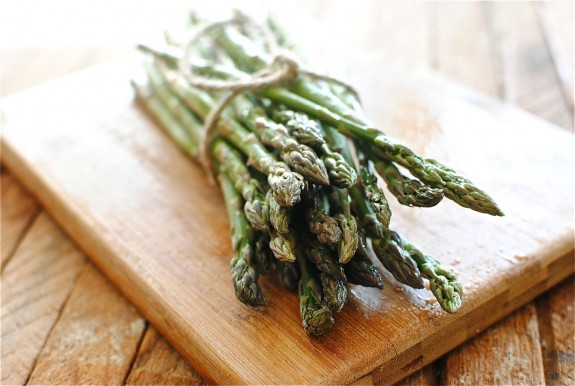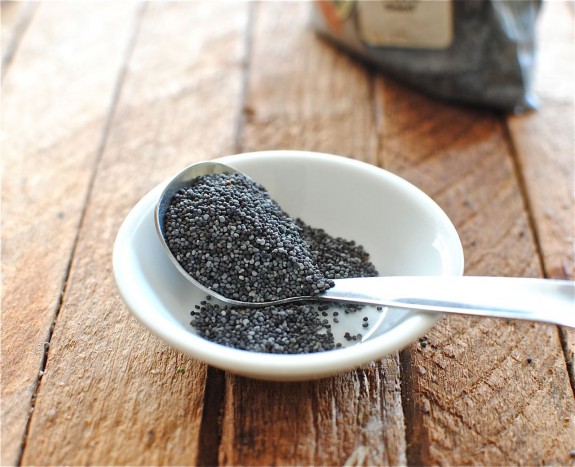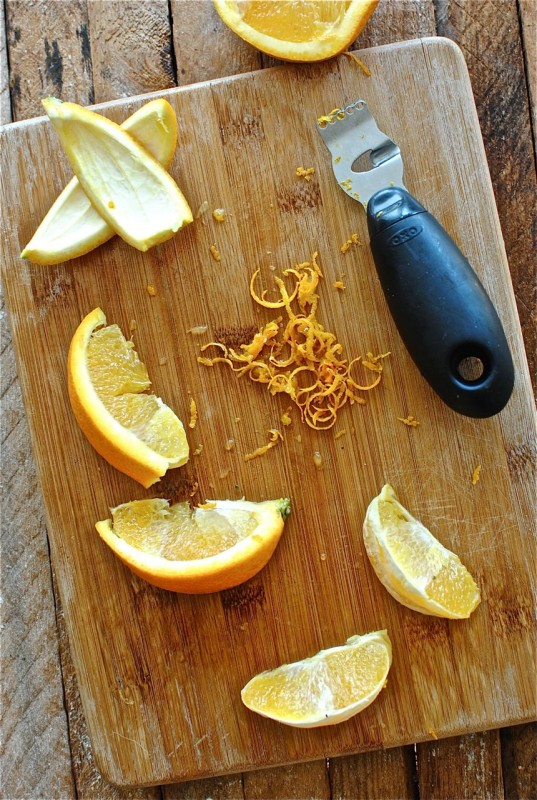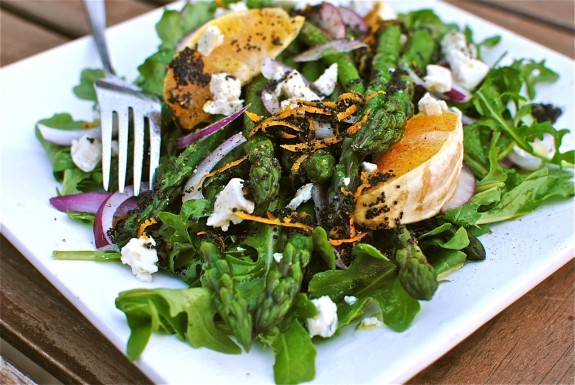 What it took for 2 (or 4 starter salads):
* 1 bunch asparagus, ends trimmed
* 1 orange, cut into segments, and zested
* 1 Tbs orange juice
* 1 tsp sugar
* 1 Tbs red wine vinegar
* 2 tsp poppy seeds
* 2 Tbs extra-virgin olive oil
* 1/2 small red onion, thinly sliced
* 4 cups arugula
* 1/4 cup crumbled blue cheese
* coarse salt and freshly ground pepper
In a small bowl, combine the orange juice, zest, sugar, red wine vinegar and poppy seeds. Add in the oil and whisk with a fork until combined and all dressingy.
Bring some water to a boil. Add the asparagus and cook 2 minutes. Drain and rinse under cold water to stop the cooking.
Arrange the arugula, asparagus and red onion on each plate. Top with orange segments, blue cheese and a good drizzle of the dressing.
Season with salt and pepper if desired.