Now, before you're all, "omg she made hatch chile sauce from scratch, you guys!" you need to know, it's from a can.
But this can was sent straight from the pearly green gates of hatch chile heaven.
And my parents.
Remember earlier this summer when they breezed through town on their way home from a vacation and they brought me the blue corn posole that I totally freaked out about? Well, they brought me this can of hatch chile enchilada sauce as well and I've been waiting for just the right time to totally freak out about it, too.
I totally freaked out last night.
THIS SAUCE IS SO GOOD.
So good that I lost control of my motor skills and let it dribble down my chin and onto my very important black tank top that I wear every single day, and I didn't even care.
Mowing the lawn this weekend? Forget it. Go get this sauce.
Fixing your gutter today? Nope. Get the sauce.
Taking your kiddos to the park to fly a kite tomorrow? GUESS AGAIN. You're getting the sauce.
P.S. Hi. It's me. Get the sauce.
Hatch Chile Enchiladas with Chicken and Zucchini: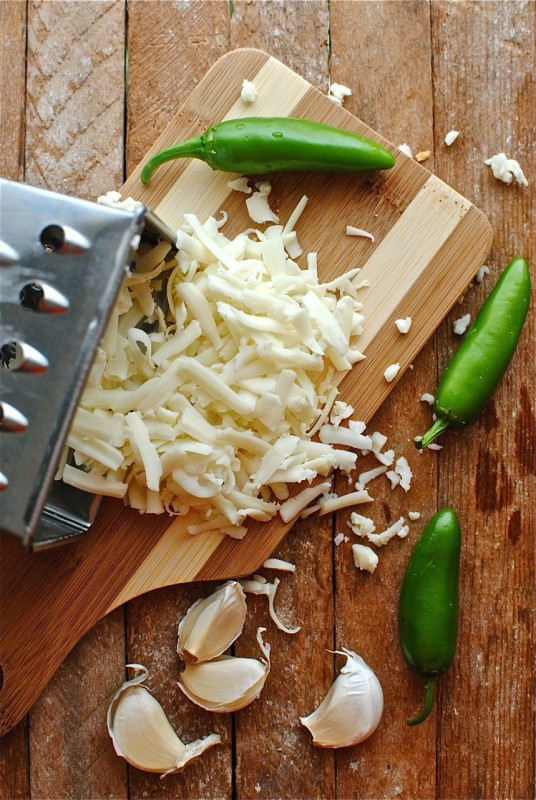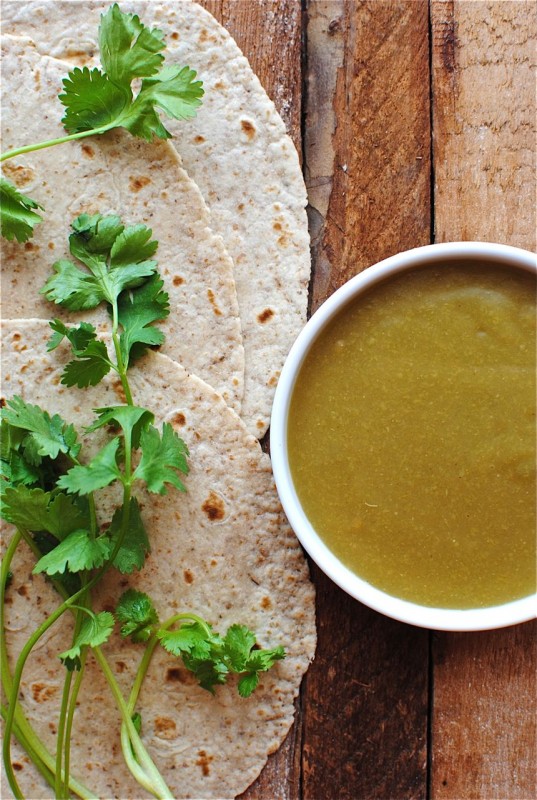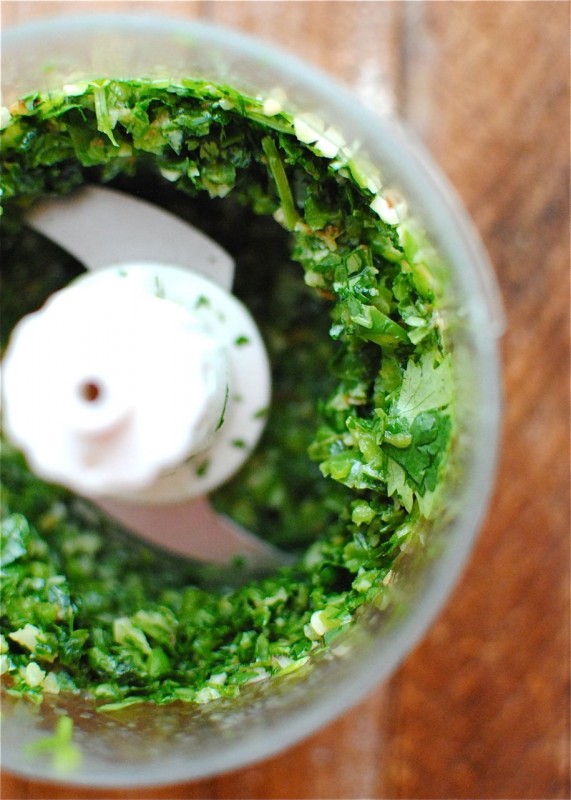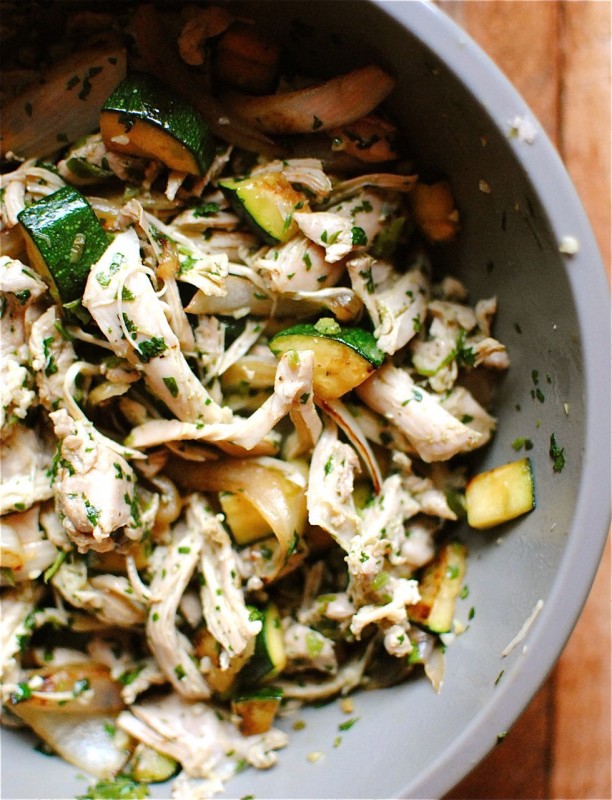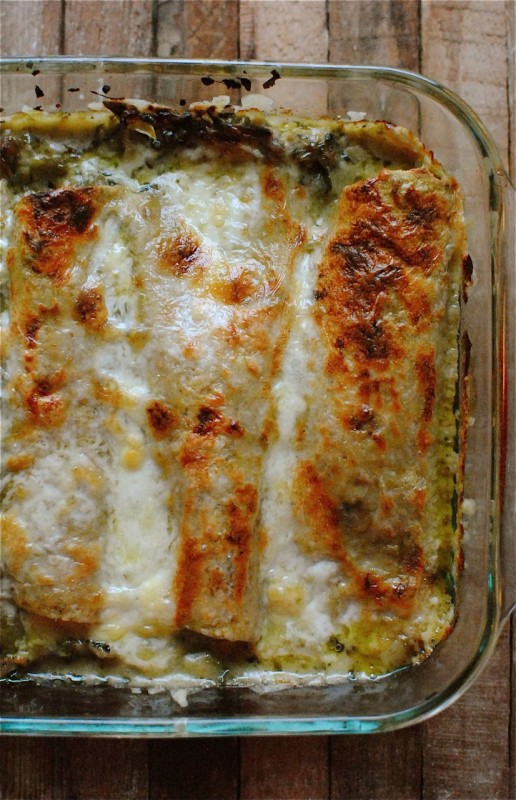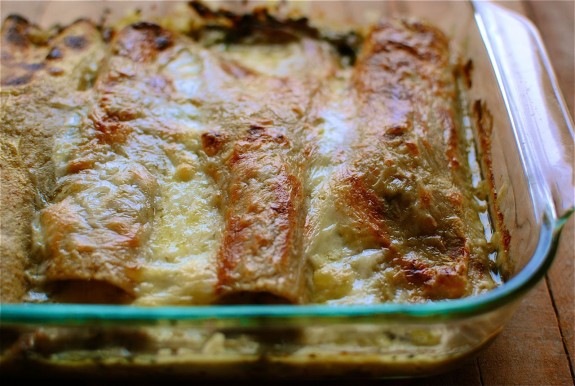 What it took for 6 enchis:
* 6 whole-grain flour tortillas
* 6 chicken thighs, boiled and shredded
* 4 jalapeno peppers, ( 2 seeded) minced
* 4 cloves garlic, minced
* 3 Tbs extra-virgin olive oil, divided
* 1 cup cilantro
* 1 (14.5 oz) can Hatch chile enchilada sauce
* 1/2 yellow onion, sliced
* 1 zucchini, diced
* 2 cups shredded monterey jack cheese
* a good pinch of salt and pepper
Preheat the oven to 375.
Heat 1 Tbs oil in a small skillet. Add the jalapeno peppers and garlic, saute for 2 minutes. Pour into a small food processor, along with the cilantro and blitz until combined. Toss in a little salt and pepper.
In a large bowl, combine the shredded chicken with the jalapeno mixture.
Heat the remaining 2 Tbs oil in a medium skillet. Add the onions and saute for 3 minutes, until they start to soften and brown slightly. Add the zucchini, a dash of salt and pepper and saute 2 more minutes. Add to the bowl with the chicken and toss to combine.
Pour a little of the enchilada sauce along the bottom of a 9×13 baking dish. Evenly divide the chicken and zucchini mixture among 6 tortillas. Roll up and place in the baking dish, seam side down. Pour the rest of the sauce over the enchiladas and top with shredded cheese.
Cover with foil and bake 20 minutes. Uncover and bake 10 more. If the cheese isn't brown and bubbly just yet, turn on the broiler and watch the magic.
Dig. In.