Do you remember the moment in Twilight when Edward is showing Bella his glass bedroom for the first time? And they nervously exchange glances of brewing desire? Remember how DeBussy's "Clair de lune" is playing softly in the background? Remember the slight brush against Bella's arm before he led her into a gentle, sexy twirl? Remember when you witnessed the underlying passionate magnetism between the two and you heard that song, you oozed straight out of your seat, fist digging deeply into your heart, eyes blurred with tears? Remember how you could actually TASTE the ripe, beautiful energy between them?
That's the exact relationship I have with shrimp and corn chowder with bacon.
We glance. We brush. We twirl.
Okay, so we don't. That would be seriously messed up if I twirled with chowder, you guys.
But WHO DOESN'T WANT TO WATCH TWILIGHT NOW?!
Shrimp and Corn Chowder with Bacon: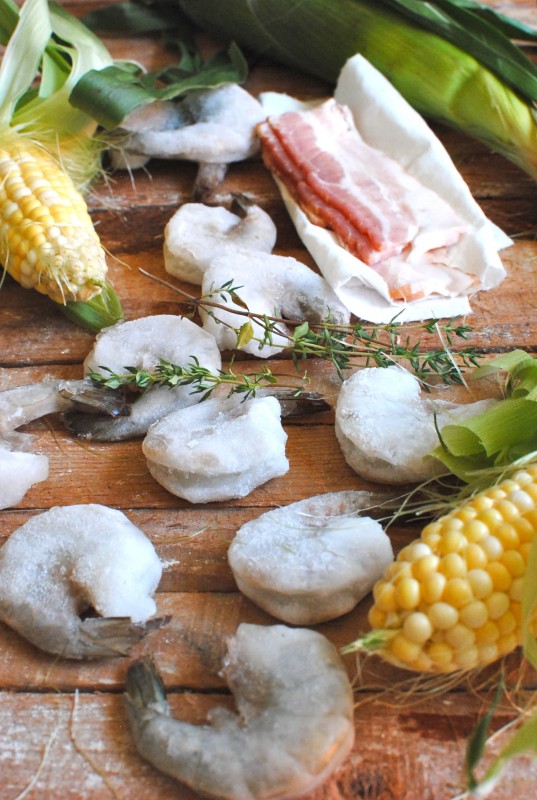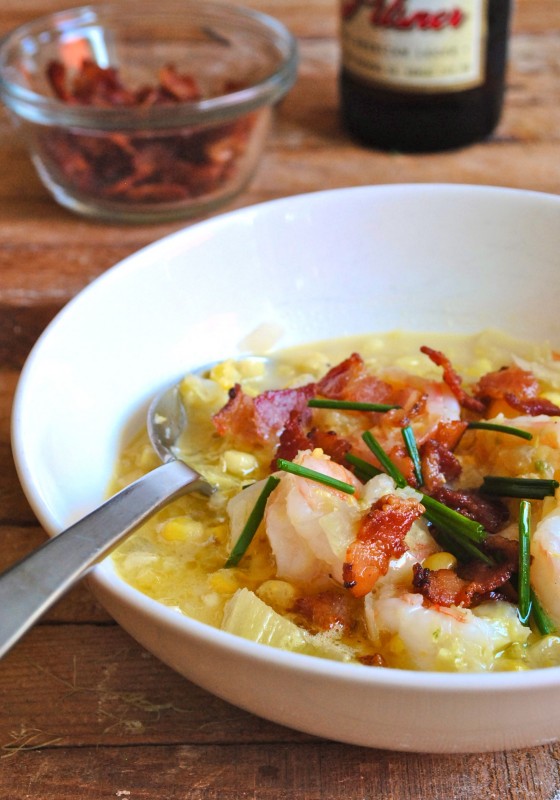 (adapted from Cooking Light)
What it took for 4:
* 6 center-cut strips of bacon, chopped
* 1 small white onion, chopped
* 1 small jalapeno, chopped
* 2 celery stalks, chopped
* 3 sprigs of thyme, chopped
* 1 garlic clove, minced
* 3 ears fresh corn
* 2 cups organic chicken stock
* 3/4 pound frozen shrimp, thawed, peeled and deveined
* 1/3  cup reduced fat milk
* coarse salt and freshly ground pepper
Heat a large pot over medium-high. Add the bacon and render for a few minutes, until crisp. Remove and drain of some paper towels. Add the onion, celery, thyme, and garlic to the pan. Saute 2 minutes. Add the corn and cook 2 more minutes, stirring occasionally. Add the broth, bring to a boil and cook about 4 minutes.
Ladle out two cups of the corn mixture and place it in a blender. Blend until smooth. Return the pureed corn to the pot. Add the shrimp and cook about 2 minutes, until done. Pour in the milk and season with salt and pepper. Taste it. UH HUH.
Serve with crumbled bacon. Dear goodness.