Alright, people. If it's going to be this hot, we have to do something about it. We have to buck up. We have to hold our head high. We have to take charge. We have to stick it to the weatherman!
And by this I mean, fill up your kiddie pool, put on your lei and grass skirt and grab your ukelele. We're going to Hawaii!
Okay, we're pretending to go to Hawaii.
I found this grilled Hawaiian chicken recipe while blog-surfing the other day and my jaw slid completely off my face in a river of drool, so I knew there was no other option for me in my life right now than to make this.
And if you don't decide to feast while fully-clothed in your kiddie pool, you're totally allowed to remain indoors. Just remember to wear the lei!
Grilled Hawaiian Chicken with Coconut Rice: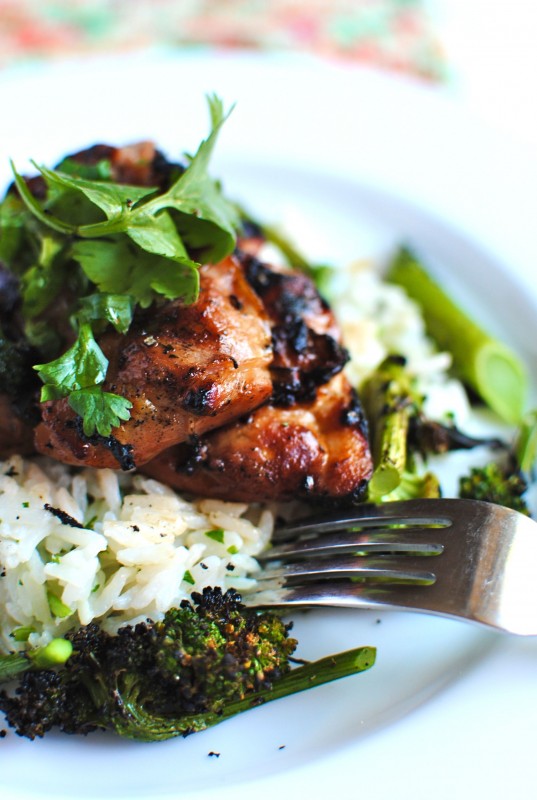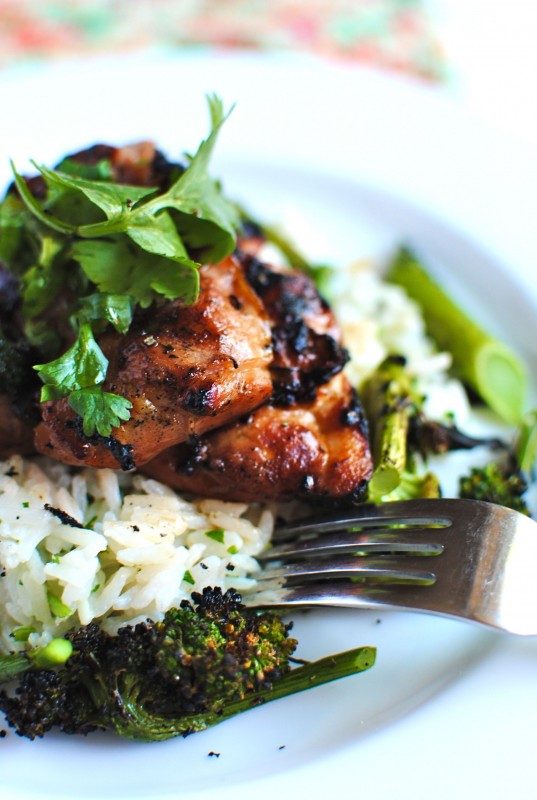 What it took for 2:
for the chicken:
* 6 chicken thighs
* 3/4 cup soy sauce
* 3/4 cup water
* 3/4 cup coconut milk (from a can, save the rest for the rice)
* 3 huge Tbs brown sugar
* 3 scallions, chopped
* 1/2 white onion, chopped
* 3 cloves garlic, minced
* 1/2 tsp sesame oil
for the rice:
* 1 cup jasmine or basmati rice
* 1 cup (remaining from the can) coconut milk
* 1/2 cup cilantro, plus more for garnish
* on the side – grilled broccoli
Combine everything except the chicken in a large sealable plastic bag, then dump the chicken in. Seal it up, swish it around. Stick her in the fridge for about 4 hours. Flip the chicken half-way through.
When you're ready to grill, preheat the grill to medium. Add the chicken and grill until cooked through, maybe 6 minutes per side. Tent and let rest a couple of minutes.
Pour the coconut milk and another cup of water in a saucepan. Bring to a boil. Add the rice, cover, reduce heat and simmer about 15 minutes, until the rice is cooked and fluffy. Stir in the cilantro before serving.
Hawaiian chicken, meet rice. Rice, meet Hawaiian chicken. Now run along and fall in love, kids.