My great friend Carrie and I have a mid-week tradition of getting together each (or every other) Wednesday to talk food, marriage, shoes, gardening, our dogs, and food. We also like to talk about food.
We try and meet somewhere different each week, whether it be the pool, a bar, a coffee shop, or one of our neighborhoods to walk our pups. I love this tradition. It keeps me normal.
WHAT, I'm normal you guys. Stop shaking your head.
So today we decided to beat the heat with some iced lattes at a local coffee joint nearby, One More Cup. I'd never been, so I let out a pretty girlie yip when she picked it.
It's cute. It's really, really cute.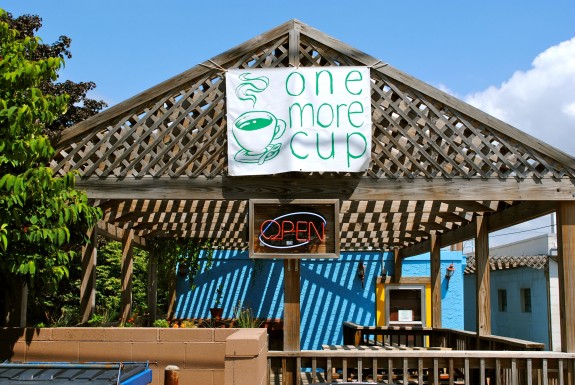 Of course when we got out of our cars for the hug, I was kinda P.O.'d that she looked so dang adorable and I looked something reminiscent of hammered earwax.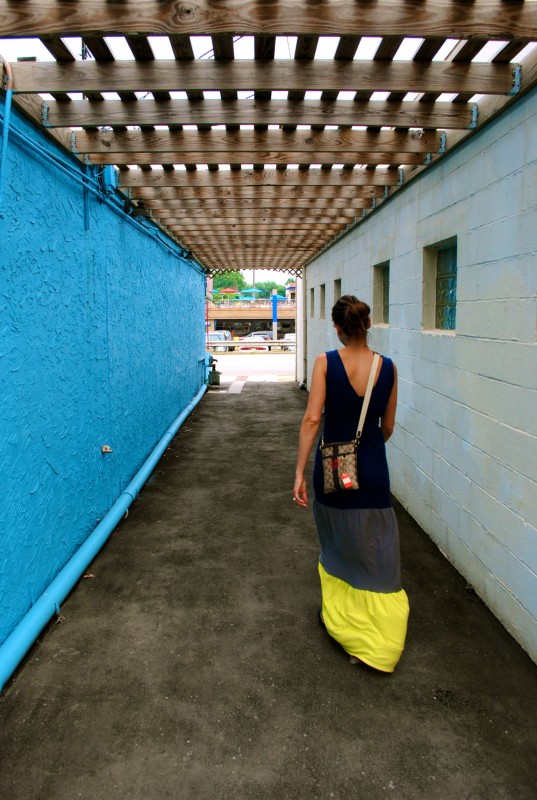 But I got over it as soon we entered the blue vortex hallway thingy.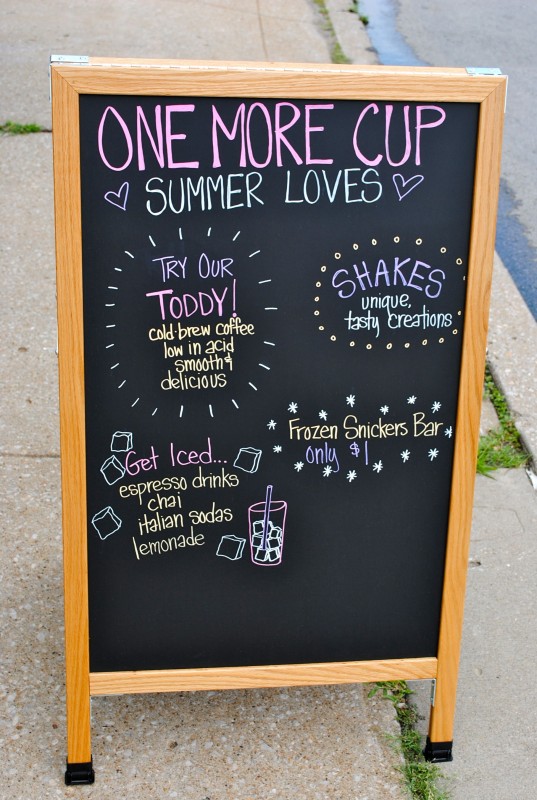 This place features local products, like Shatto Milk Company! Which I've talked about before.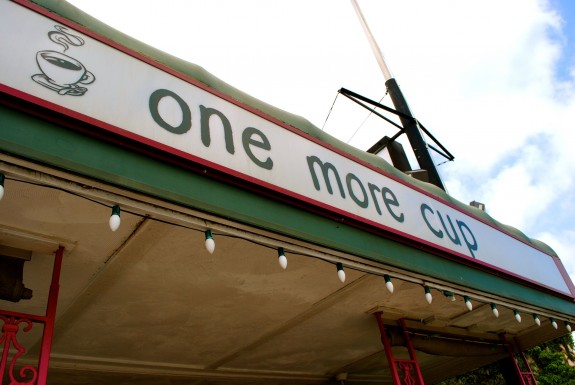 It really is darn cute.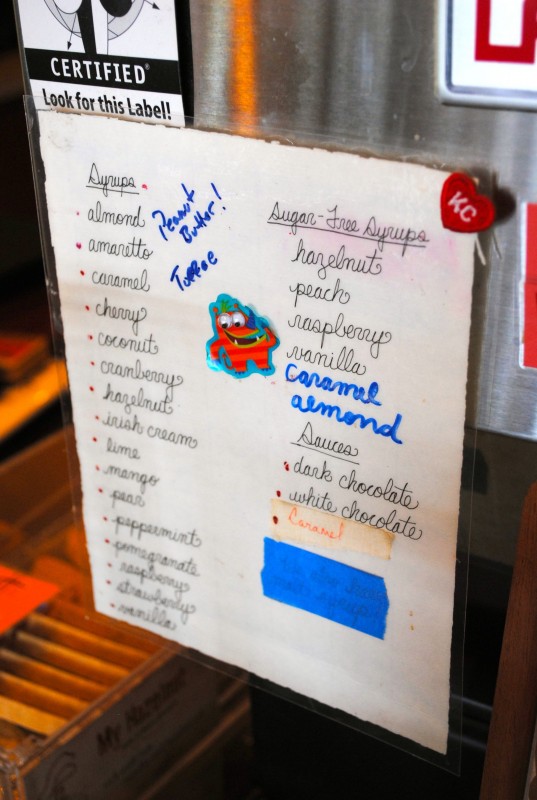 Oh, look! There's Carrie again, looking all precious, ordering her drink.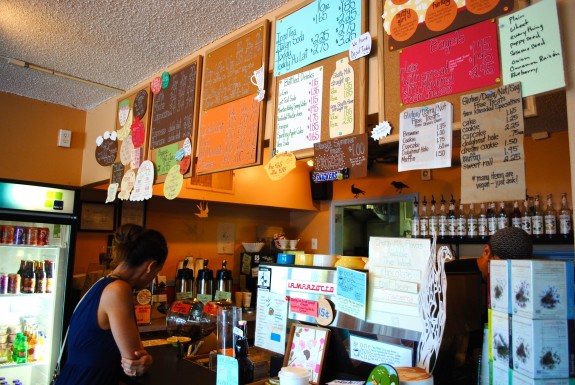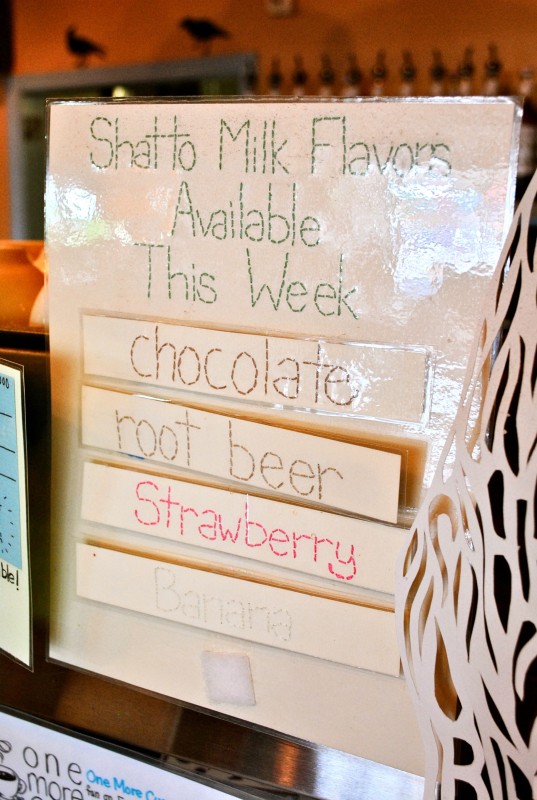 The cups, at One More Cup.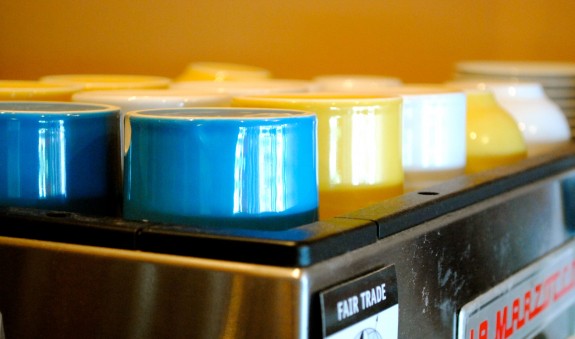 Let's go find a seat outside! It's not 4 hundred billion degrees right now! Right on!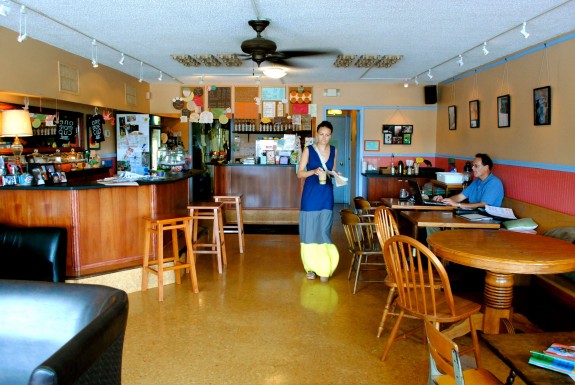 Again, Carrie, this was NOT SUPPOSED TO BE A CUTE EVENT.  (her foot)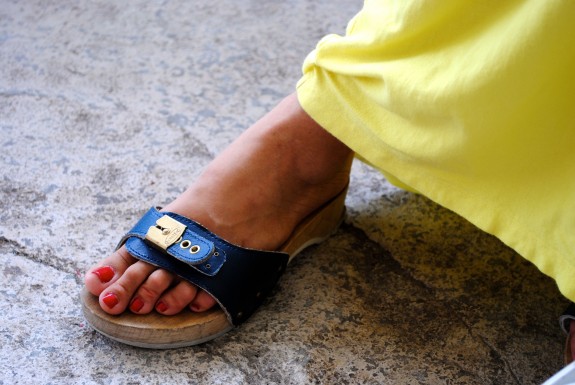 SEE? (my feet.)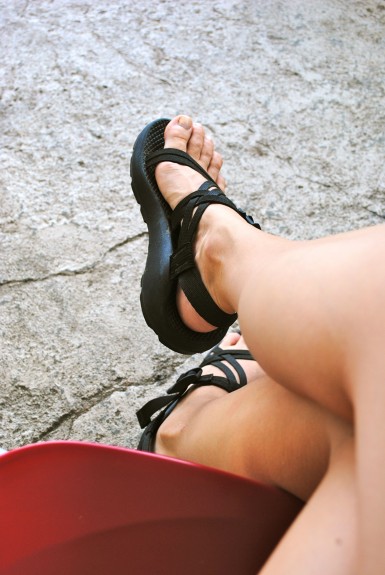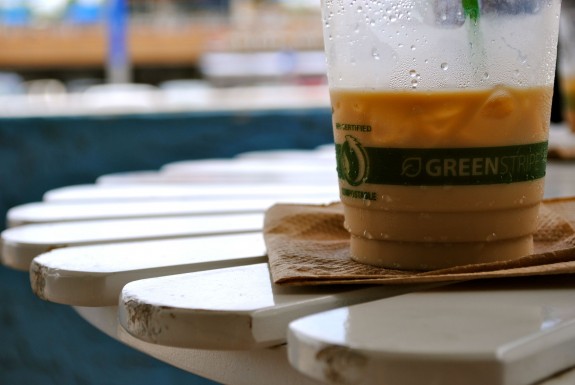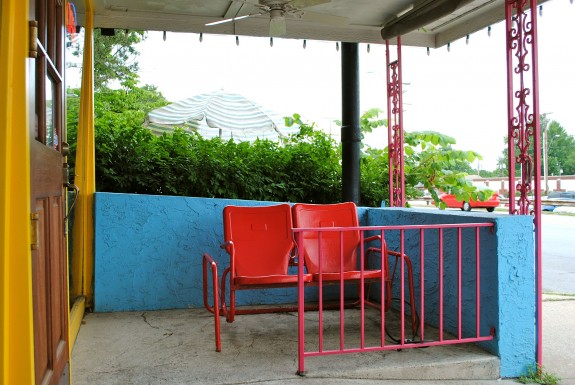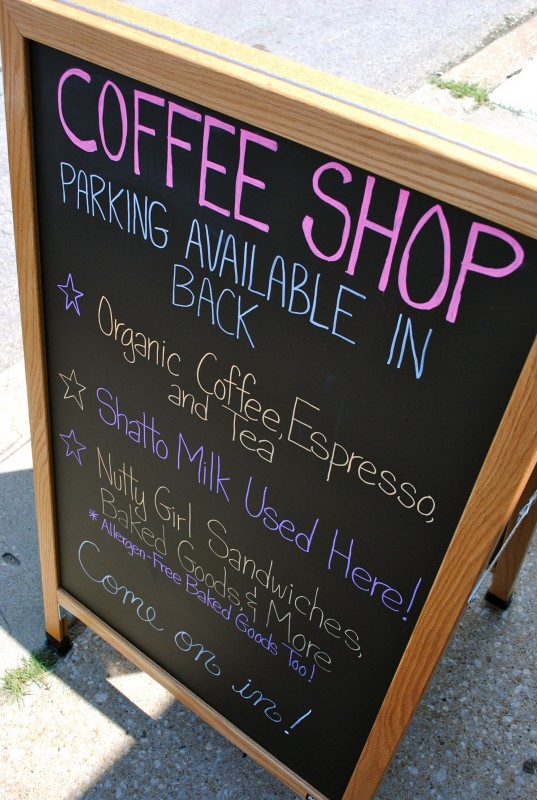 You're forgiven. For now.
I'll definitely be back, for ONE MORE CUP. GET IT? GET IT? SEE WHAT I DID THERE?
* It's the caffeine. *
* I take no responsibility *
Give this place a go!