I'm not gonna lie to you. I never got out of my robe today.
I knoooow, I knoooow. I have an excuse though! It rained all day.
What, not good enough? Let's see, what about this: all my house work was done?
Um, okay. What about: I needed to slow-roast tomatoes today, and that required absolute pajama comfort?
No? What about: There is only 1 more Oprah episode left and it has me on the fast track to Cymbalta?
Oh! I had a top secret project that kept me strapped to my laptop and a mug of coffee?
Alright, I give up. But I will advise, take a day to never get out of your robe.
Slow-Roasted Tomato Pasta: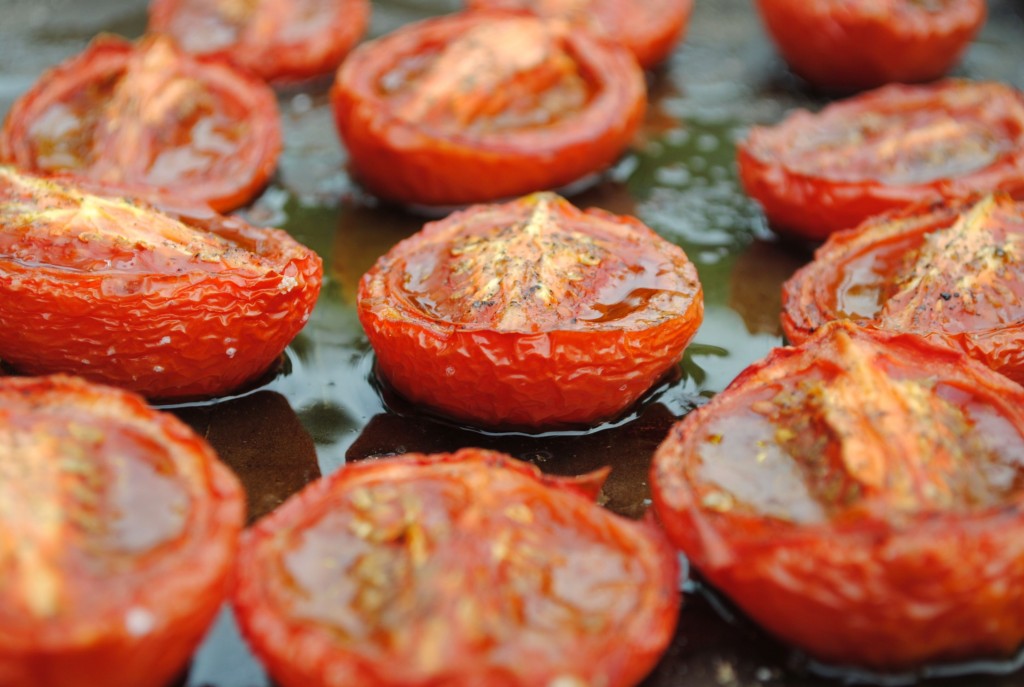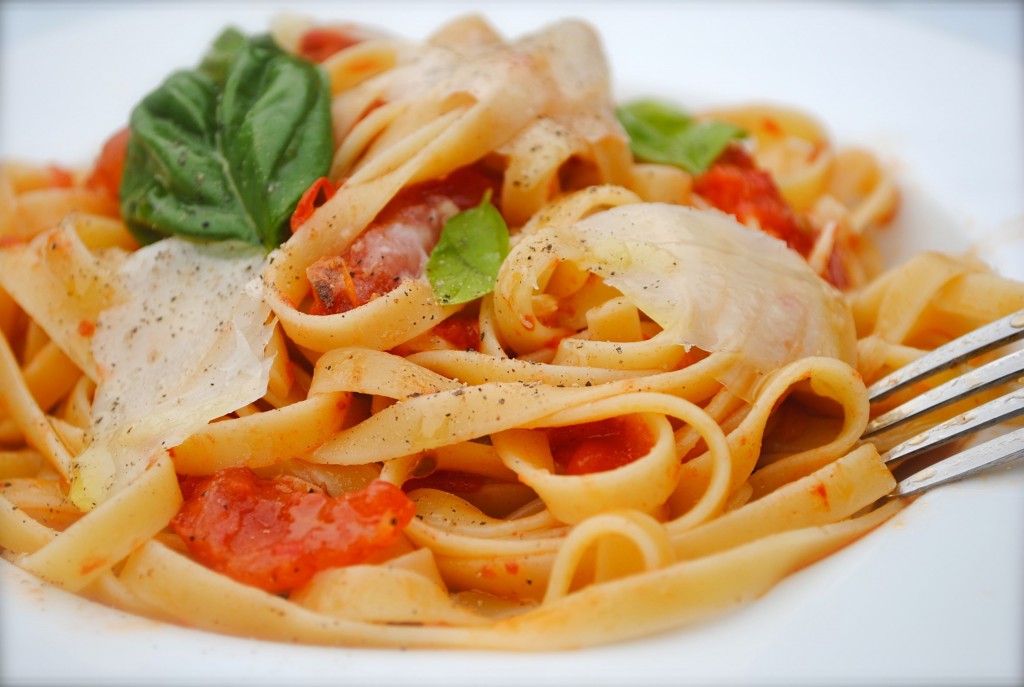 (recipe from Cooking Light)
What it took for 2:
* 1 1/2 pounds plumb tomatoes, halved lengthwise
* 1/4 extra-virgin olive oil, divided
* 4 whole peeled garlic cloves
* 1/2 tsp crushed red pepper
* 1/2 pound fettucini
* fresh parmesan shavings for garnish
* fresh basil for garnish
* coarse salt and freshly ground pepper
Preheat the oven the 225. Place the tomatoes, cut side up on a baking sheet. Drizzle with 2 Tbs. oil and sprinkle generously season with salt and pepper. Slow-roast for 4 hours.
In a medium skillet, heat the remaining 2 Tbs. oil over low. Add the garlic and cook 10 minutes, stirring once in a while. Take off heat and chop garlic.
Back in the pan, add the roasted tomatoes, garlic, and crushed red pepper.  Keep on low heat.
Cook the fettucini until it reaches al dente. Save 3/4 cup of the pasta water and drain the rest. Crank up the heat to medium-high and add the pasta water to the skillet with the tomatoes. Cook 3 minutes.
Add the pasta to the pan and toss to combine.
Serve the delicious pasta with fresh cheese and basil! Kick your feet up.