This one is about to jump right up into your face and then straight into weekly rotation. I mean it.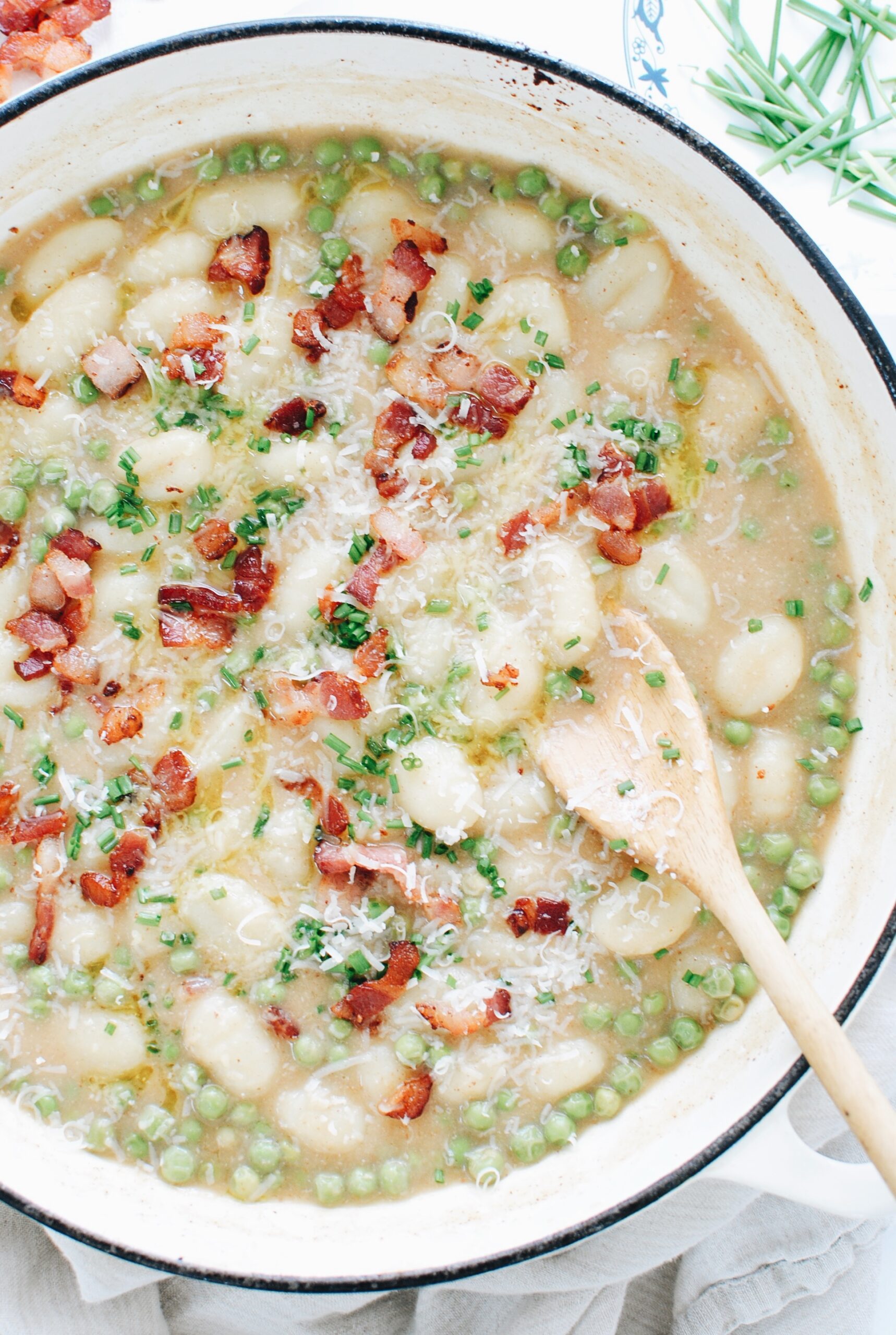 First of all it's one skillet. ONE. So cleanup is a whizz and you're left with nothing but spring comfort for and in your mouth. Ready for this?
Let us peepeth.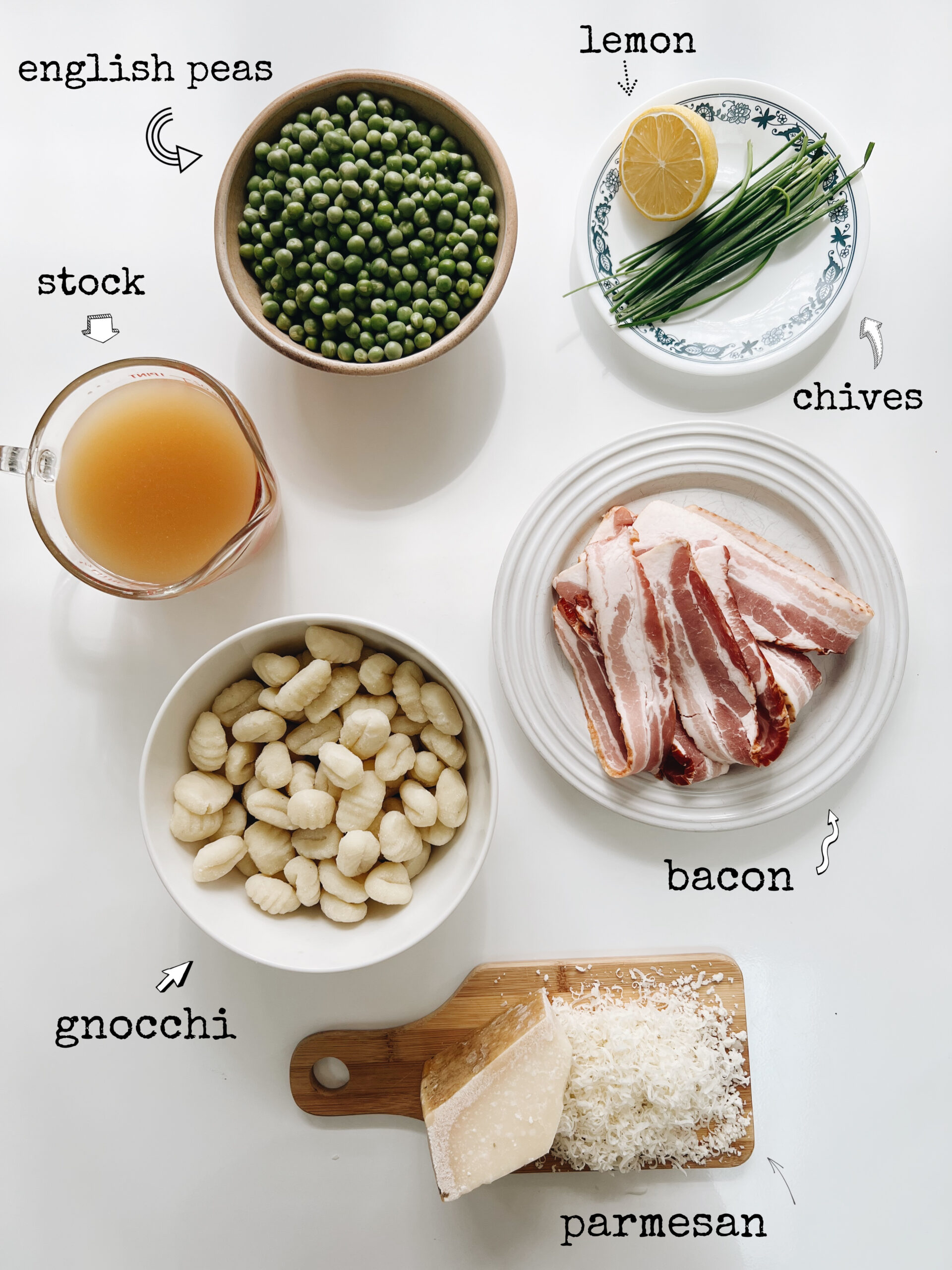 This is honestly all it takes. We'll crisp, we'll simmer, we'll stir, and we'll garnish. The end.
Let's start with ze bacon.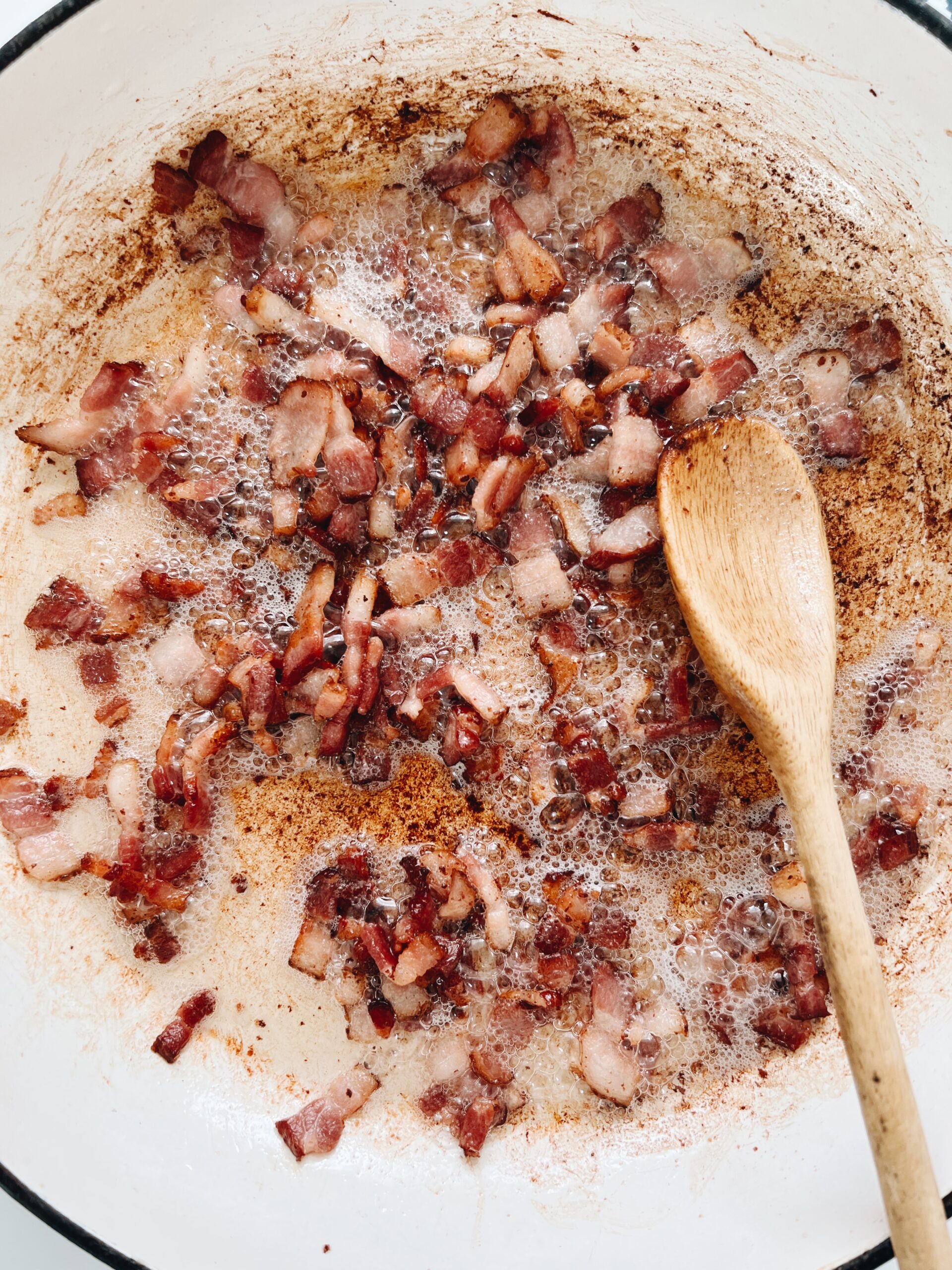 Chop it up and crisp it! Or however you like it. Some people like their bacon floppy which I will never be able to wrap my head around. But I suppose we're all on this earth for different purposes. Yours may be floppy bacon.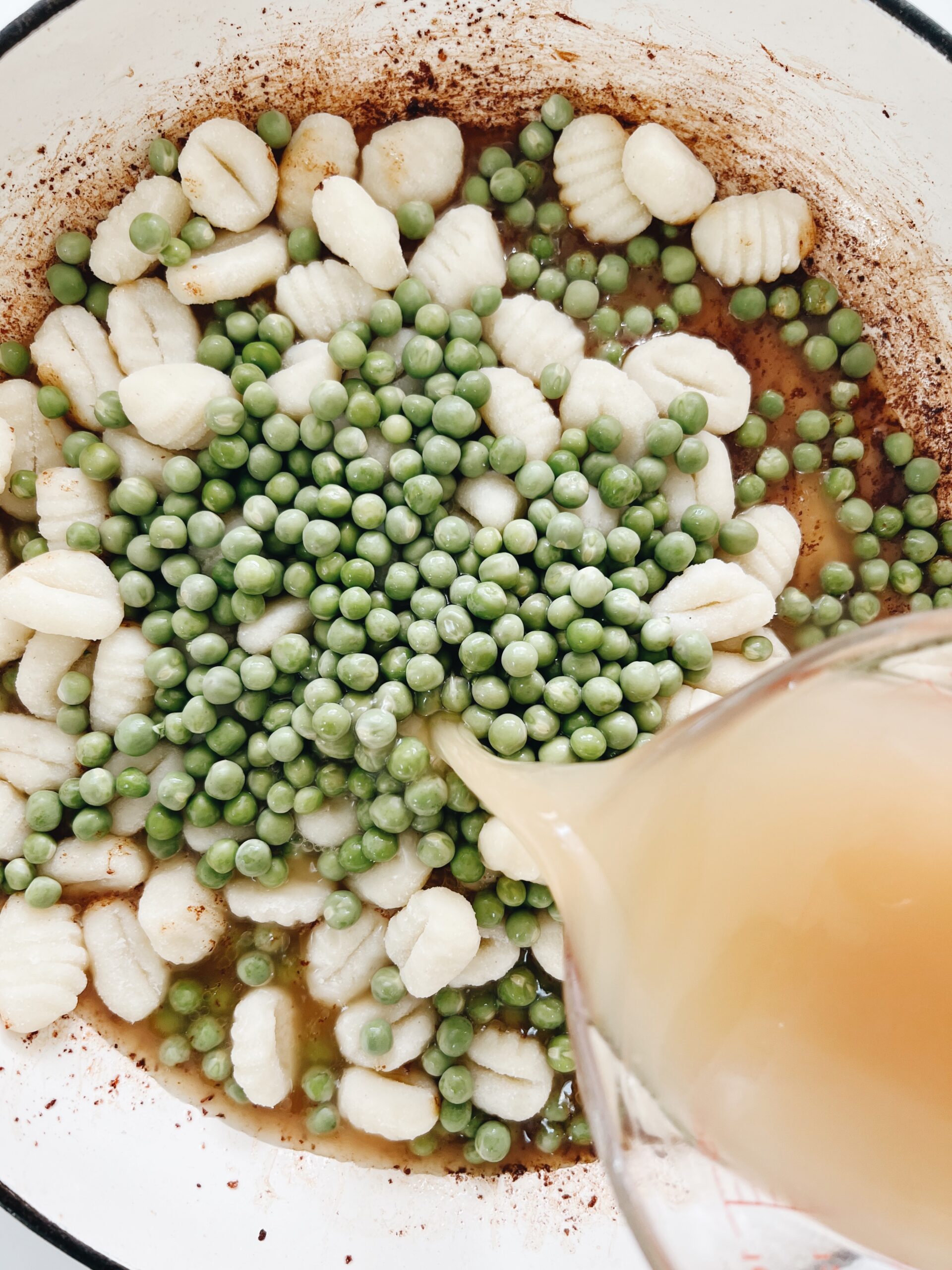 Back in the skillet (you've moved the bacon out to drain on a paper towel), we'll just add the dried gnocchi, the peas (these aren't frozen but it's totally fine if yours are) and the chicken stock. Stir it around gently just to get it all situated. You'll violently slap the lid on and turn the heat down to medium low. Let it simmer five minutes, then stir it around again to make sure nothing is sticking. Let it go another three to five minutes, or until the gnocchi is tender and plumped. Just like your soul.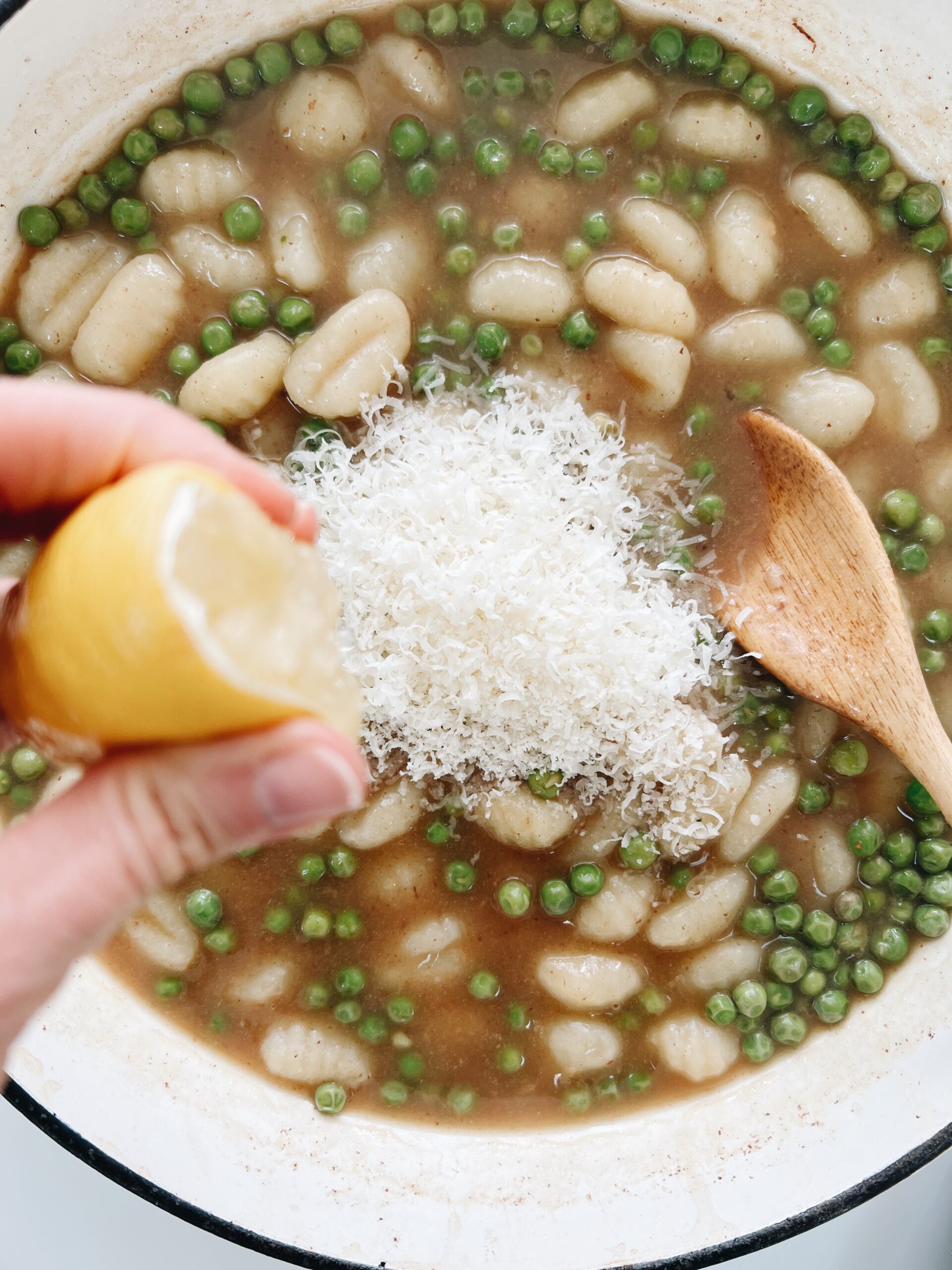 Off the heat we'll dump in our grated parm and the juice from half a lemon. Also let's taste it. It'll need some salt I'm sure, so get it juuuust the way you dig it. There we go.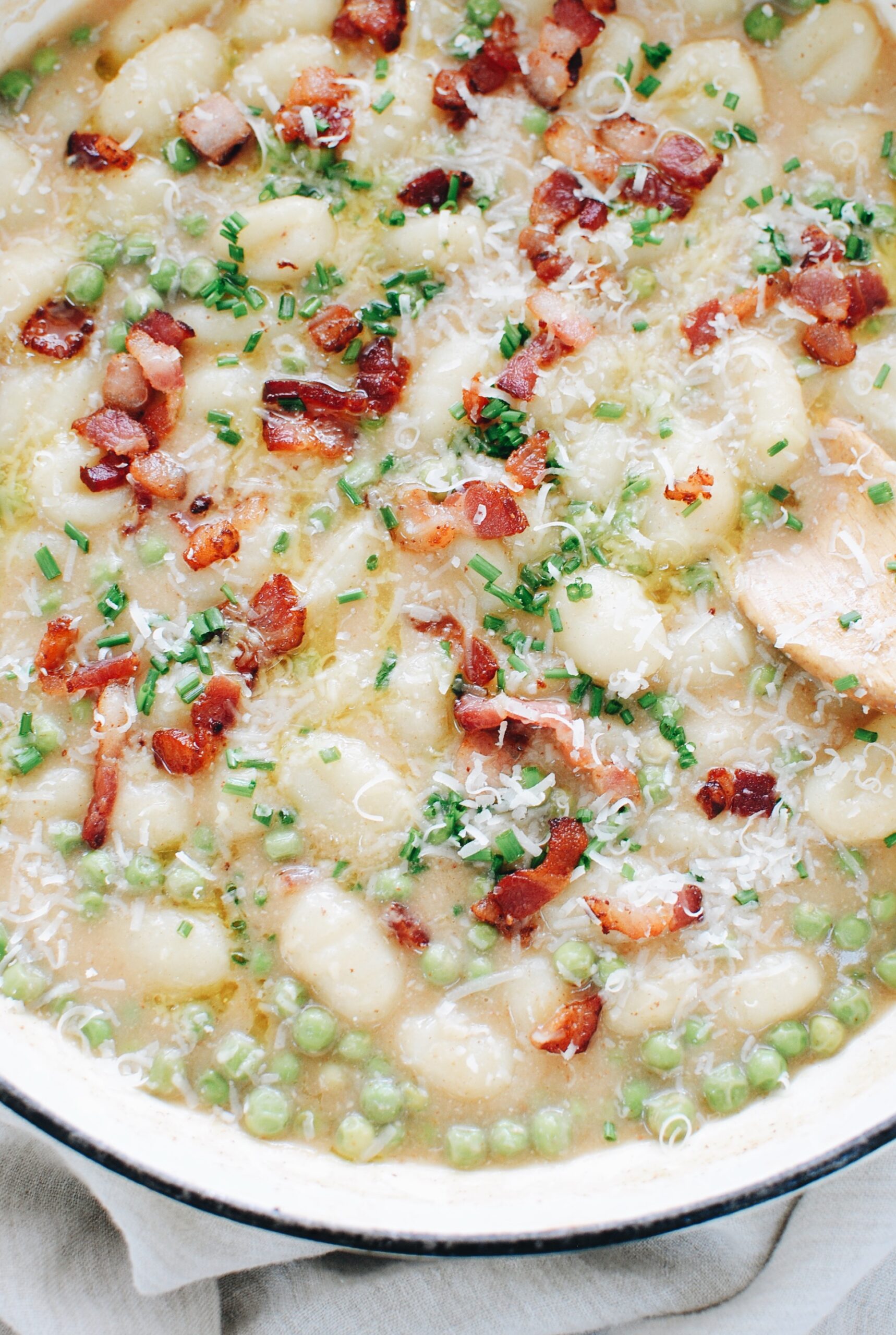 Oh hi, hello, hi.
We've garnished with bacon bits and snipped chives and extra parm and wow. It is all you need. Comforting, almost dumpling-y with the gnocchi cooked in a rustic chicken stock like this. And the bacon obviously adds a whole other level of deliciousness. The chives give it essence, and the cooked peas are earthy and tender. I mean yeah.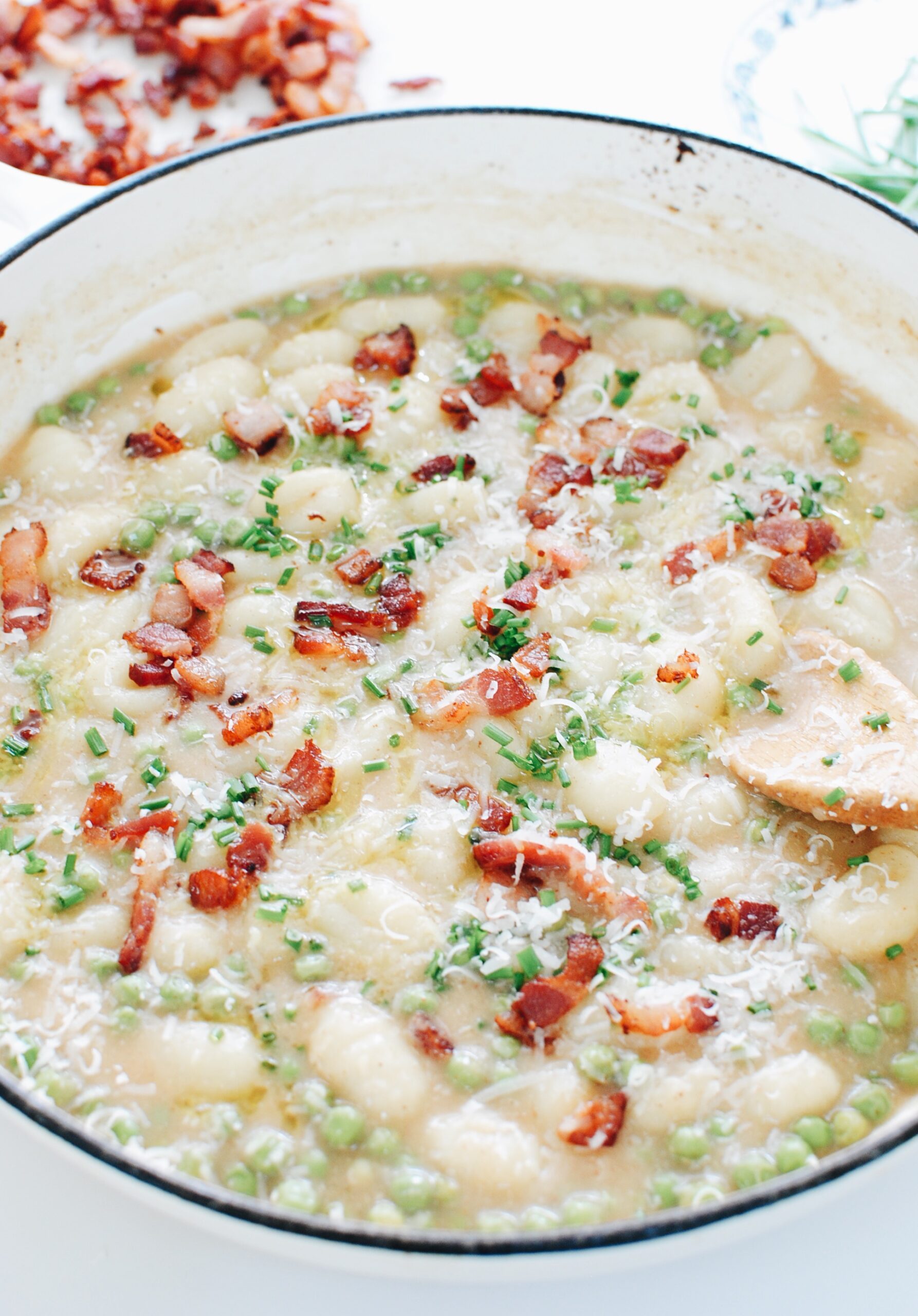 It's not soupy, but it's also not exactly creamy. (like milky creamy) It's somewhere lusciously in between, which is what makes this so, so good. You do remember it's one skillet, right?
ONE SKILLET.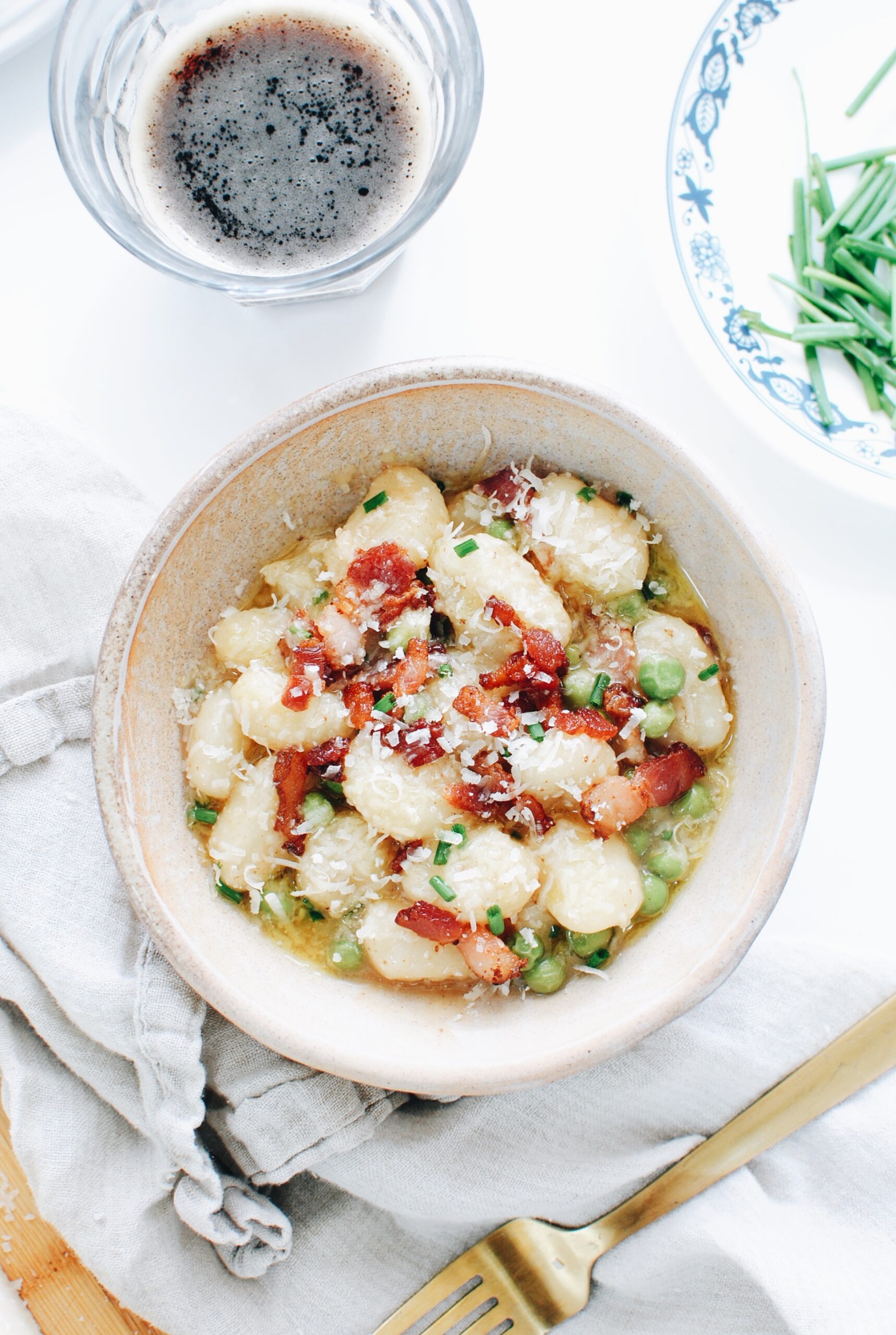 Yes please, bye.
Gnocchi with Bacon and Peas
Ingredients
1 pound dried gnocchi
5 oz English peas
5 slices thick-cut bacon, cut into small chunks
2 cups chicken stock
1/2 cup parmesan cheese
Half a lemon
Snipped chives, for garnish
Coarse salt
Instructions
Cook the bacon in a wide skillet until it's deep red and almost crispy, about five minutes. Using a slotted spoon, remove the bacon and let it sit on a plate with a paper towel to drain. Drain off any excess bacon grease. We'll want about a Tbs. left.
Back in the skillet, deglaze with a splash of stock to loosen the browned bits. Add the gnocchi, peas and stock. Gently stir it around and give it a small pinch of salt. Slap the lid on it and cook over a medium low for five minutes. Check it. Stir it to make sure nothing is sticking. Go another three to five minutes, letting the gnocchi absorb the stock while softening. Turn the heat off and add the parmesan and lemon juice. Taste that. Need another pinch of salt? Give her one.
Garnish with the bacon bits and snipped chives and serve immediately.
Serves four!
7.8.1.2
564
https://bevcooks.com/2022/03/gnocchi-with-bacon-and-peas/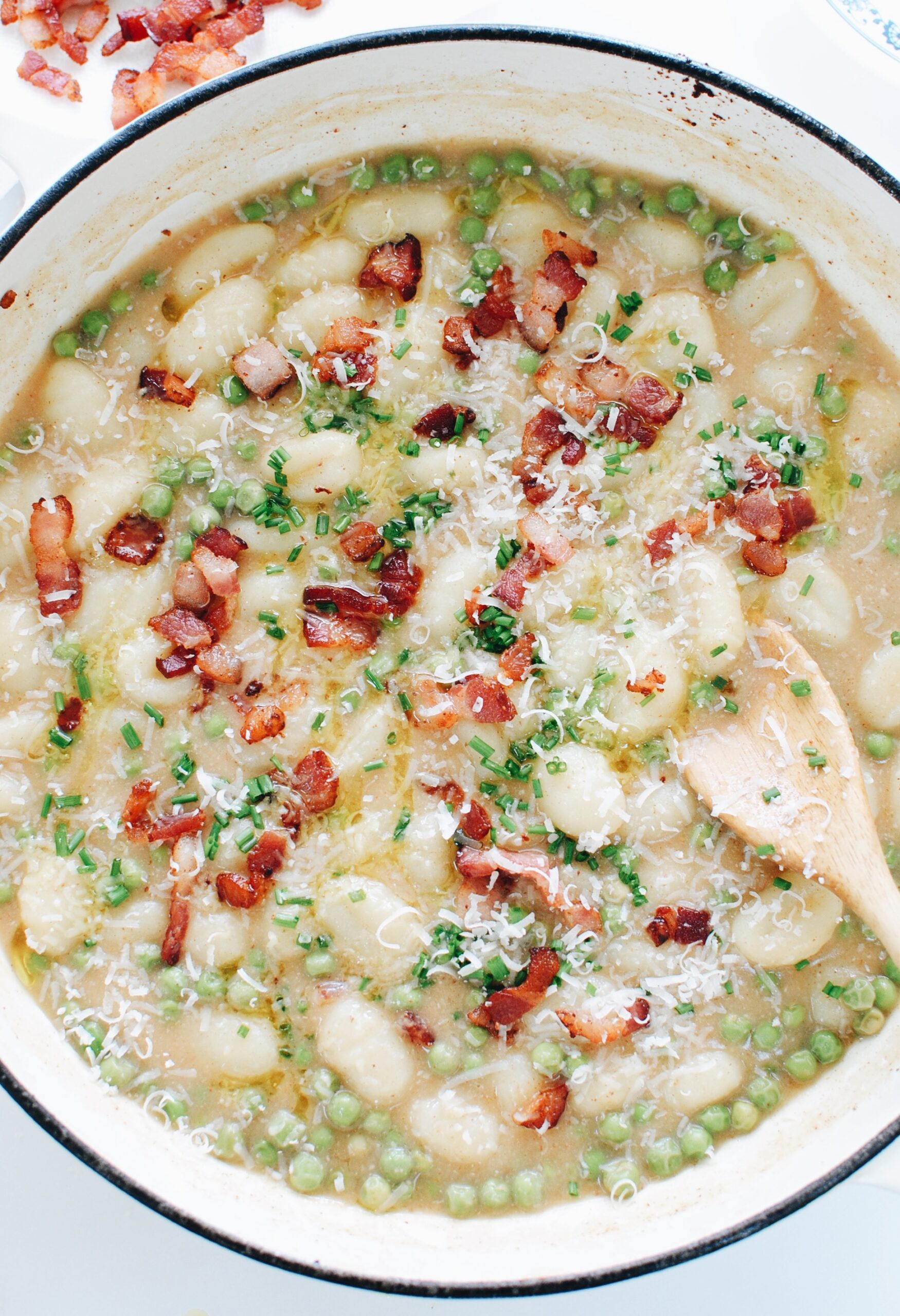 Tonight! Tonight tonight!