Time for tunez! I mean tunes. I mean toons. I mean tunes. Are we okay?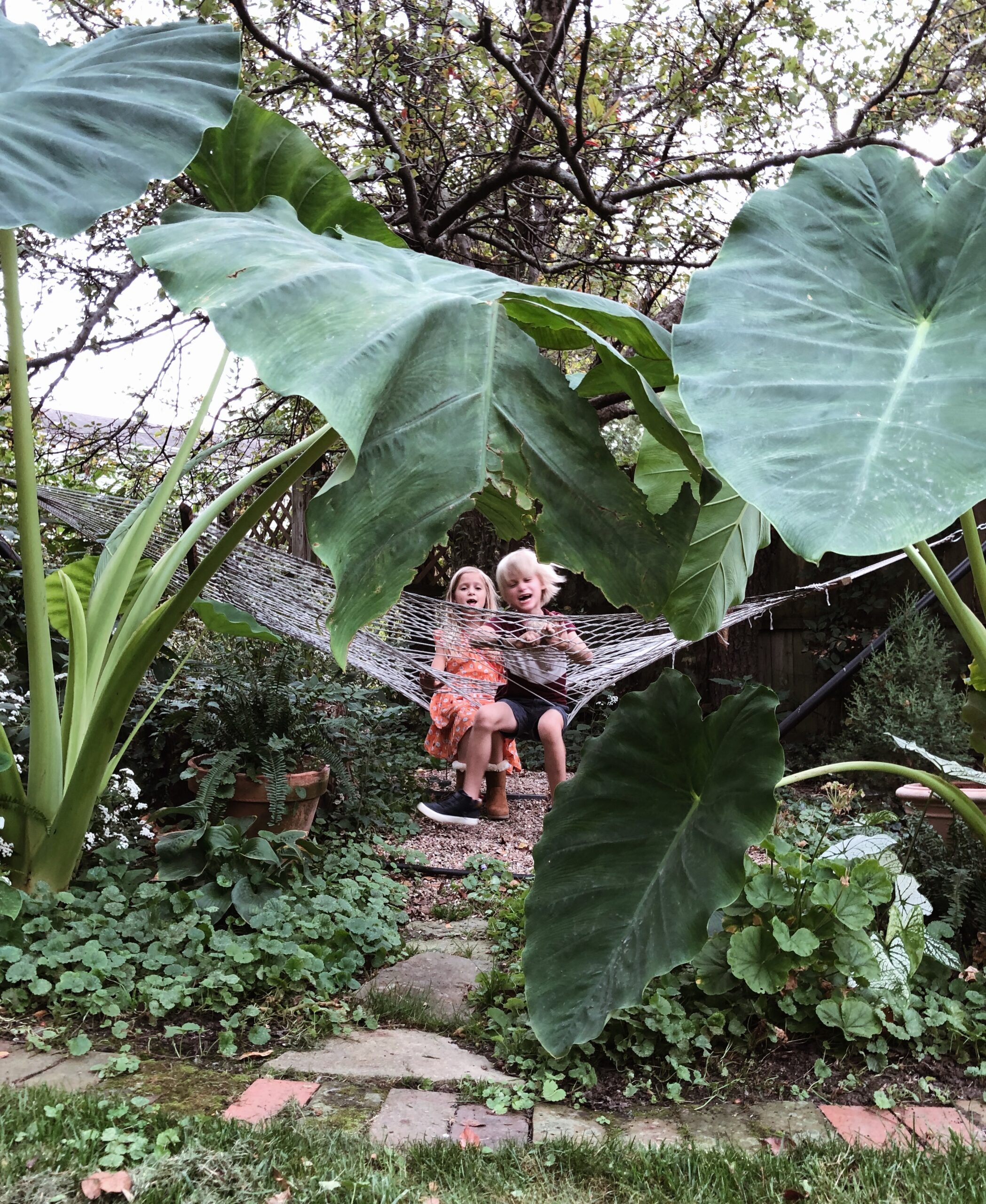 I love October so much. To the naked eye, this photo looks like summer in a nutshell, I get it. Bare legs, chlorophyll overload, some pretty blooms tucked to the left. But it's happening! October and all its brilliant glory is unfolding itself little by little. Day by day. The temperatures are gentle. The breeze carries a baby whisper of a chill. The leaves are beginning to change into shades that look like vintage quilts dancing in the sky. It's almost time to order firewood and scour the forecast for the first hint of snow.
But listen, chachi, I'm not drinking pumpkin spice anything so don't even try.
This mixtape! Well, it's been on repeat at my house since early September, I can tell you that. It's very feel good, but not in a jittery happy-happy-joy-joy way. It's a lot of jazz, of course. A splattering of oldies that never tire the soul. A new Kacey Musgraves song that just floors me with its wave of '80s dreamy nostalgia. A tinge of folksie harmonies, a dash of vintage McLachlan and her power velvet voice, and just one classical that sweeps in and settles riiiiight on your most delicate of heart strings. And right when you need it.
It's a windows-open-candles-lit-feel-the-air kind of mix. That perfect transition playlist that holds your hand and all but yanks you into the throes of autumn. It's delicious.
But really, I will pumpkin spice my fist in your face if you even mention it.

Without another word, I give you, the "Amber Limbs and Moonlit Hymns" mix!
Have you decided what you'll be for Halloween yet?? Pray tell!