Oh, that rhymed!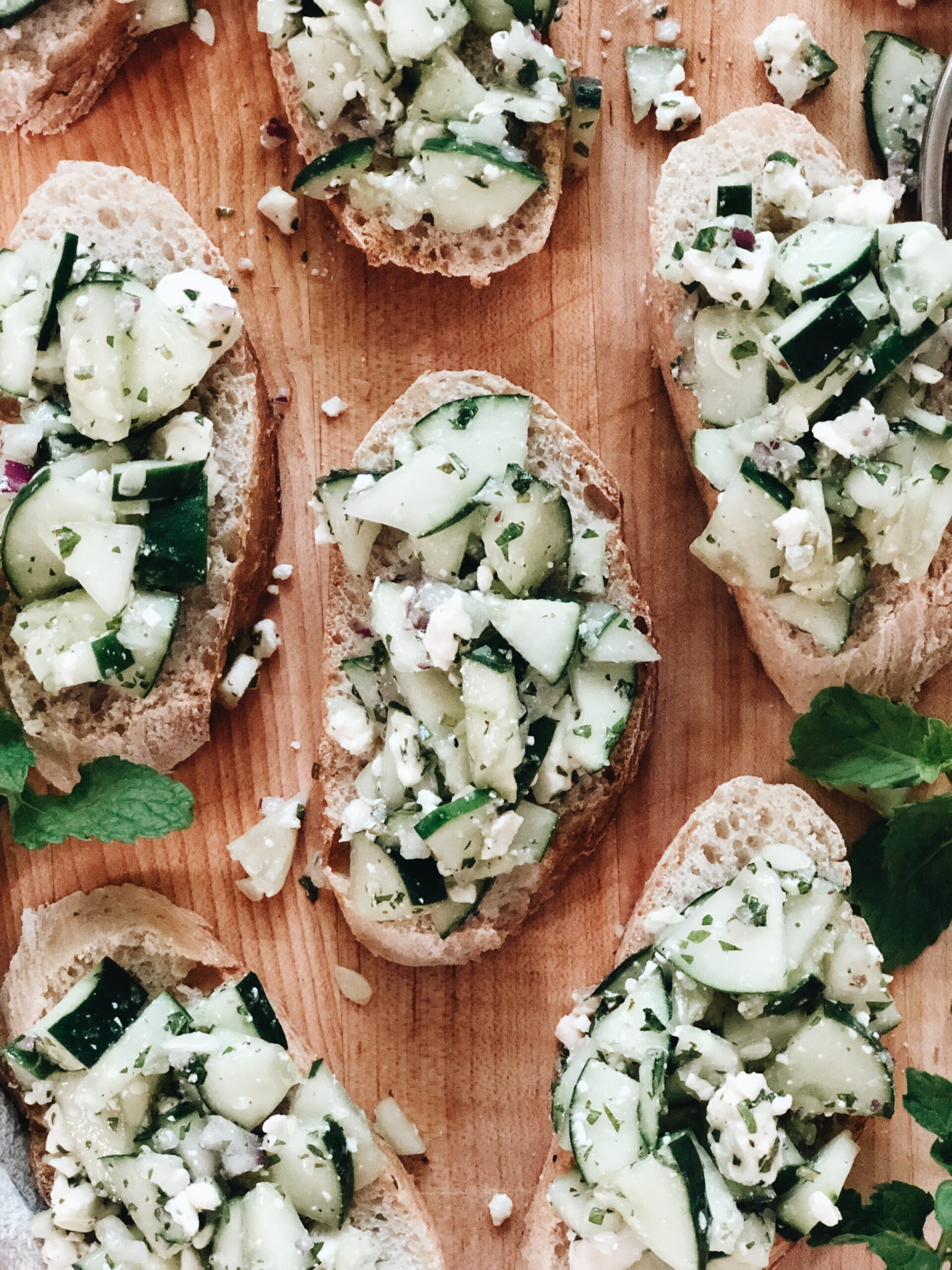 This is the thing: this topping? UNREAL. I'm calling it bruschetta because it's on toasted baguette and it sounds super cute, but do you want to know how I ate it after a bite of the toast? Besides spooning it with a shovel into my unhinged jaw? Salad! I sprinkled it over a steak salad and it was such a delightful mouth surprise.
Let us peepeth. (the ingredients, not my mouth.)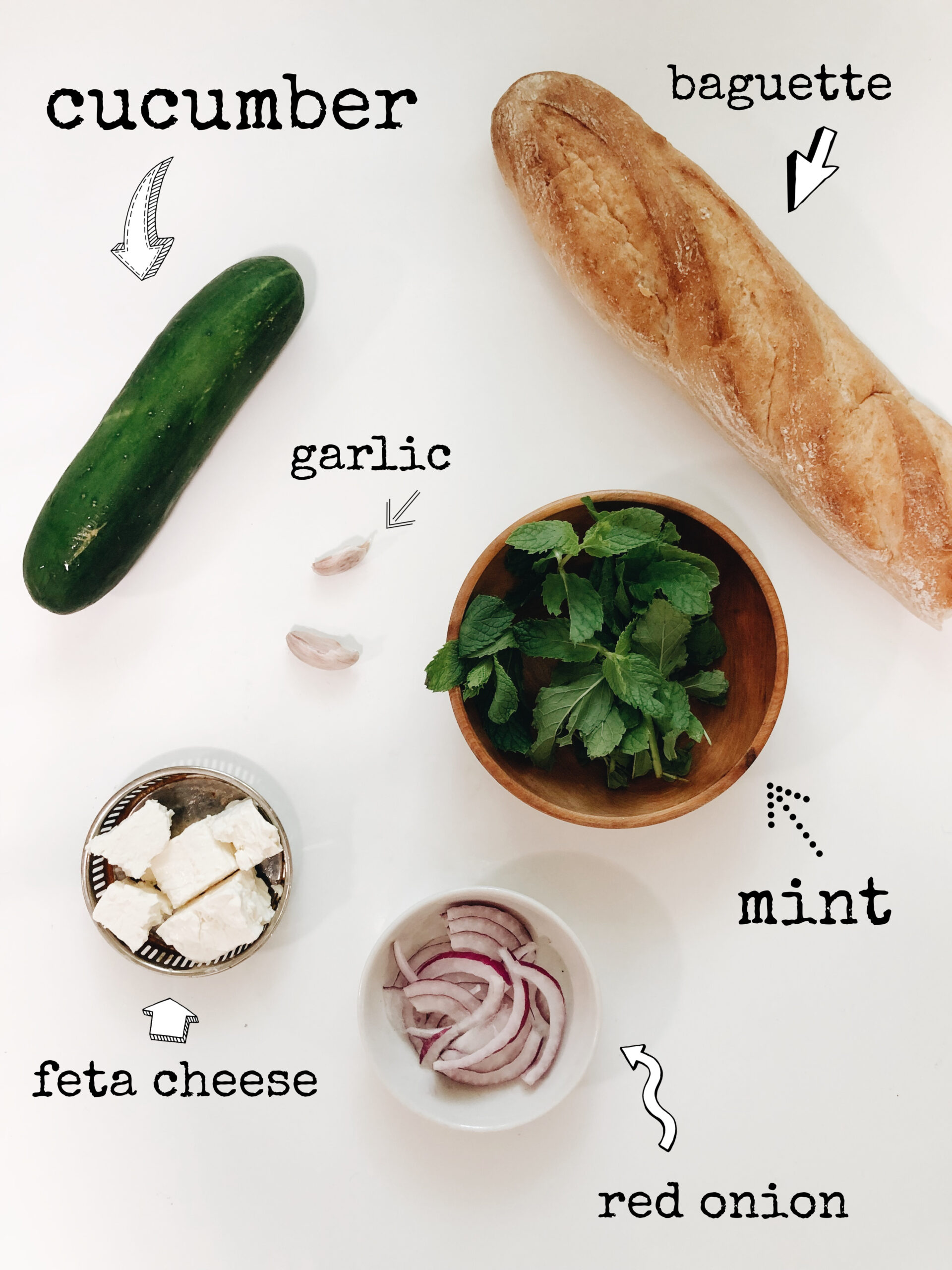 All the good things. All the simple things. Such crispness! So much flavor.
Also, don't ask me how, but my garden mint is complete garbage. Would you believe this is purchased? I had to buy mint from the actual store because my garden's haul is poo poo. It barely grew. I thought mint was supposed to be invasive! Mine is not invasive. Mine is introverted and shy.
Anyway, thanks for being there for me.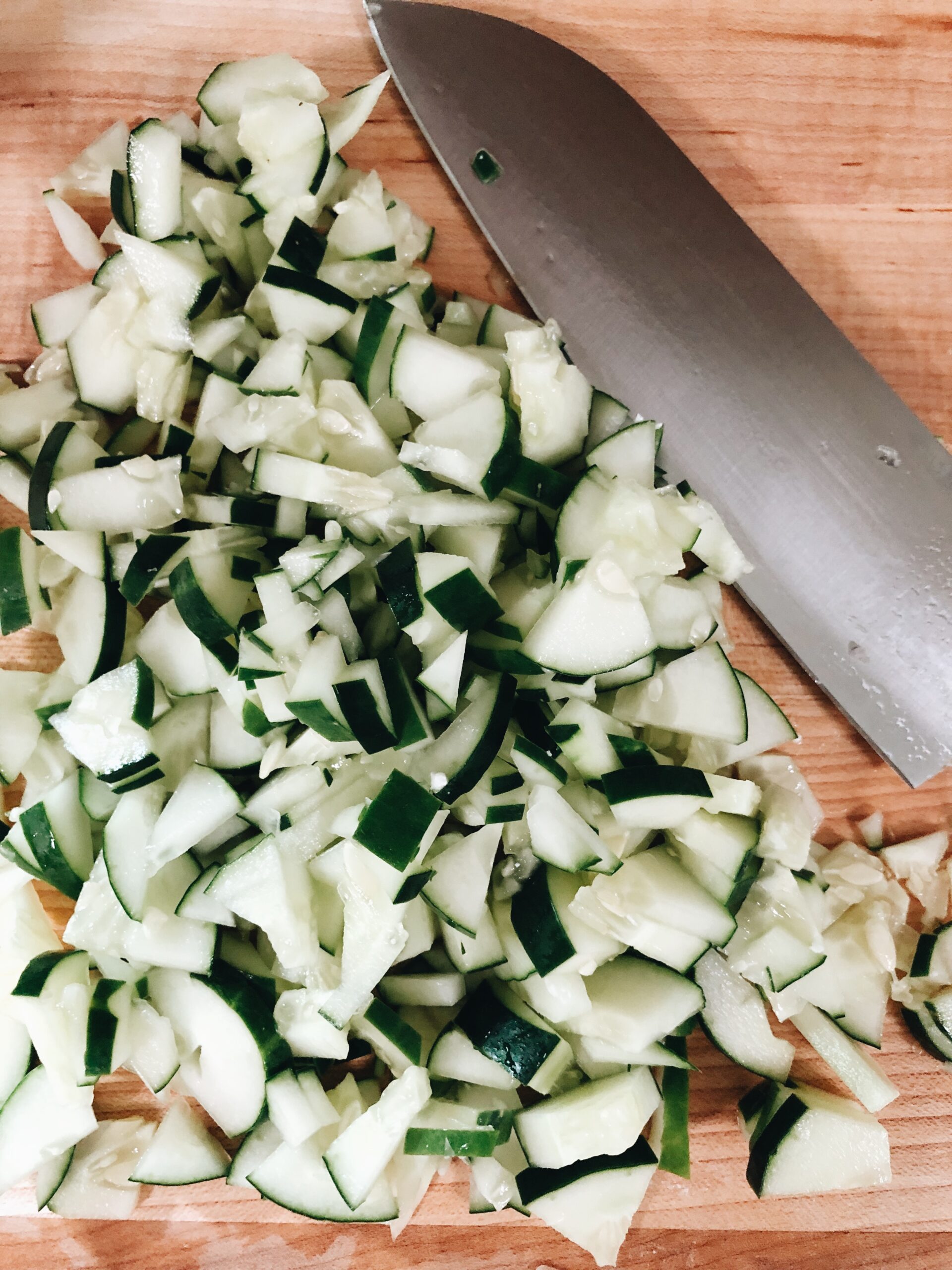 Chop up your cucumber! Get the chunks pretty small and uniform, if you can. If you can't we have bigger things to discuss then.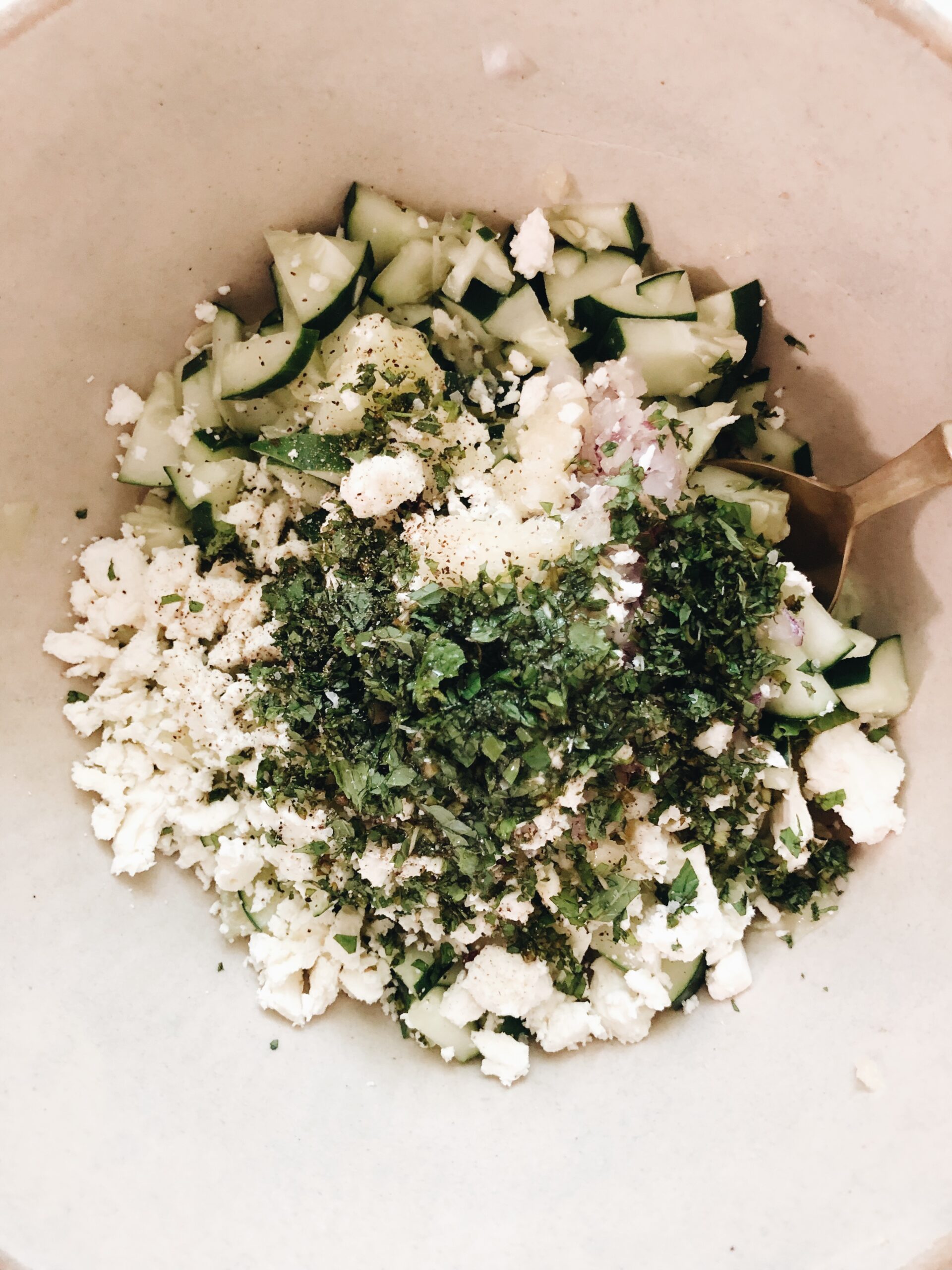 You'll just combine the cucumber, finely chopped red onion, finely chopped mint, grated garlic, the crumbled feta, a pinch of salt and a teaspoon of white vinegar. You'll need the vinegar. I didn't photograph it because I didn't think about it until after I took a bite and was like, "Whoa, yeah, this needs some acid, bruh."
Give it a grind of black pepper while you're being awesome.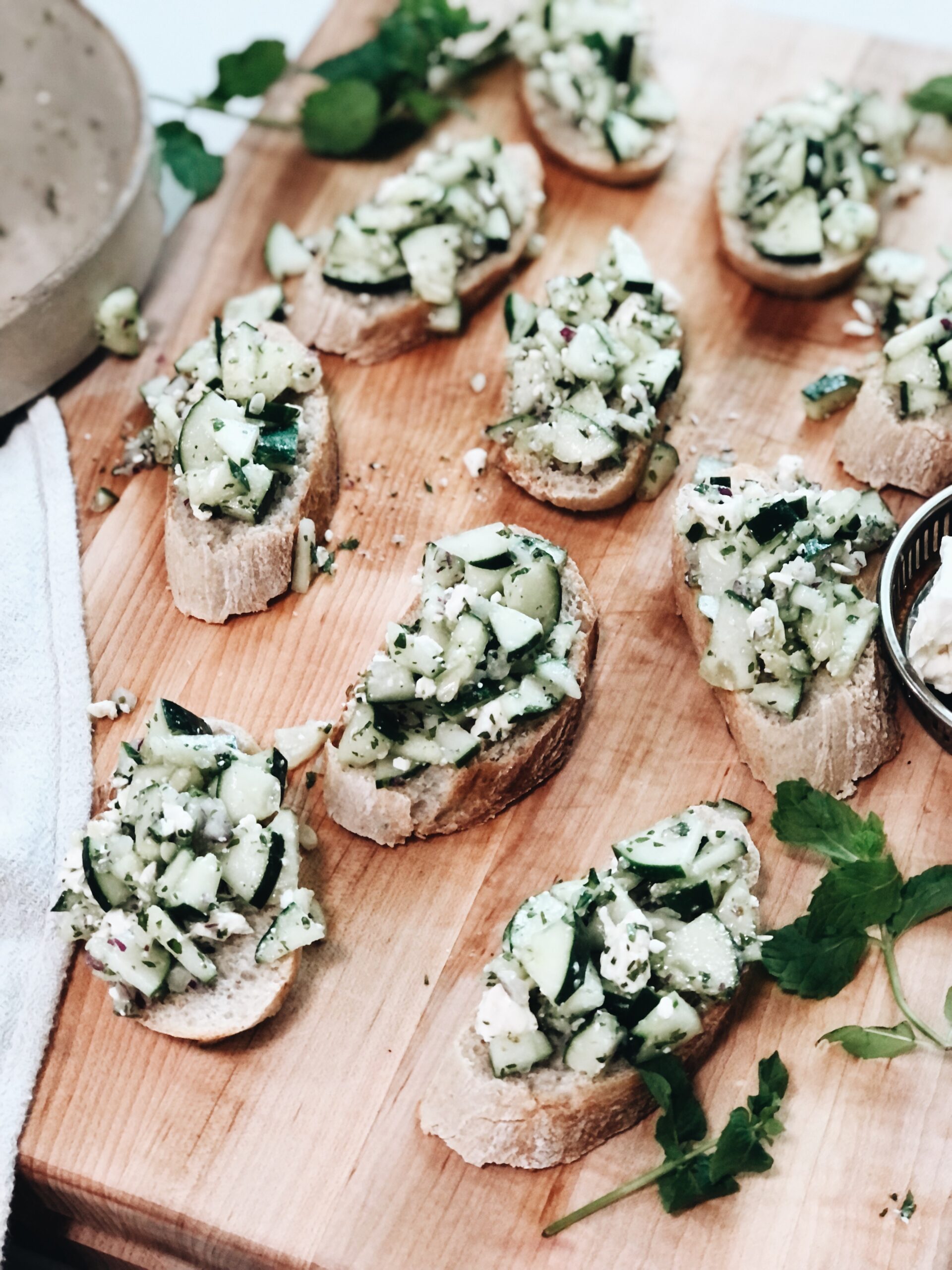 Toast a sliced baguette (you can even rub a garlic clove into it like traditional bruschetta if y'awnt!) and then just spoon the cool, crisp cucumber topping over the slices and o. m. …..ggggg.
That feta! It's so salty and crumbly. I can't love it enough. And the red onion – it gives the perfect aromatic undertone (We're starting a band called Aromatic Undertone), so don't leave it out!
Don't. Do not leave it out.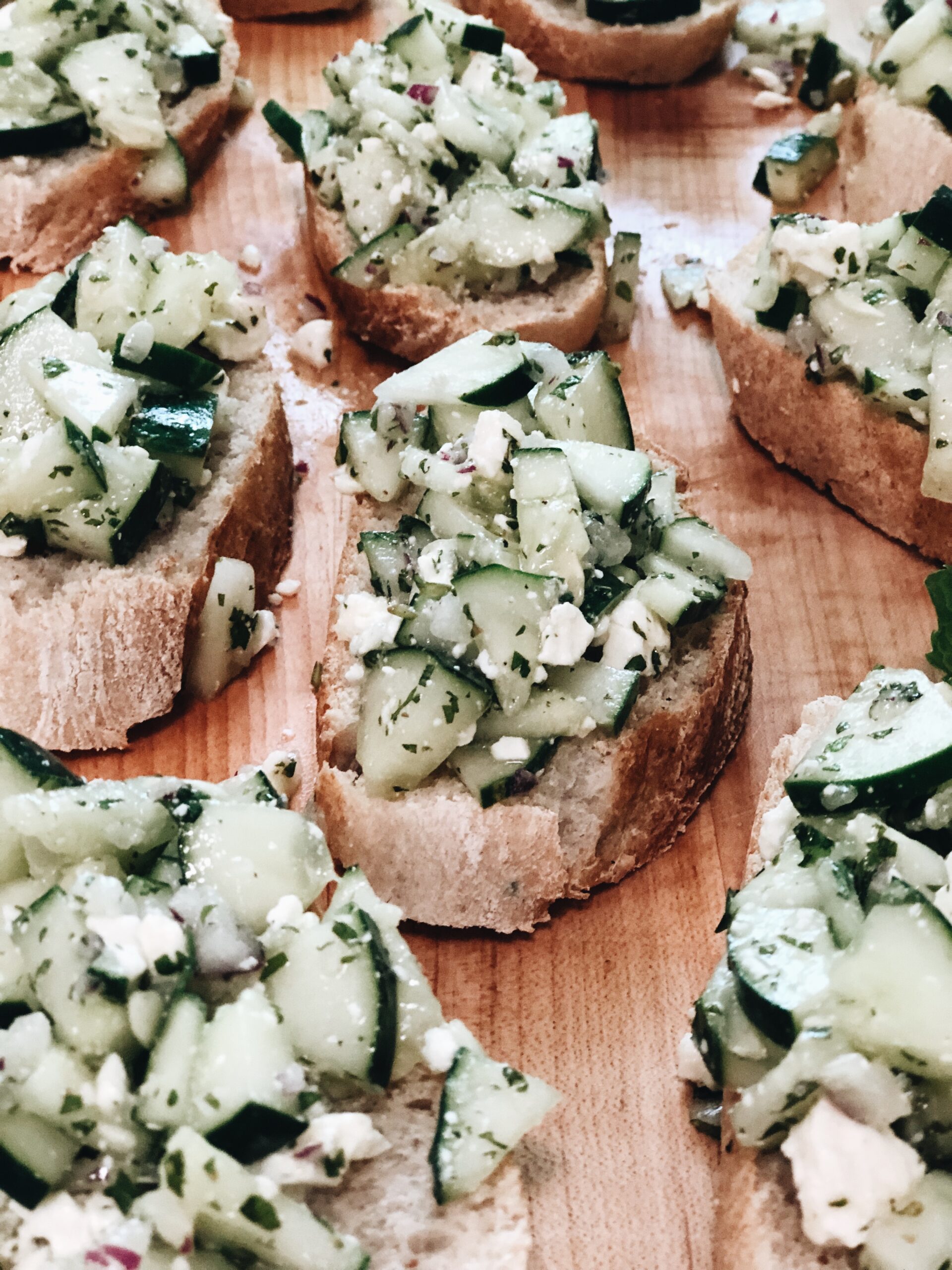 Just so delish. It's perfect for summer, perfect for a lunch snack (lunch snack?), perfect for a lil' group, perfect for only your face if you wish.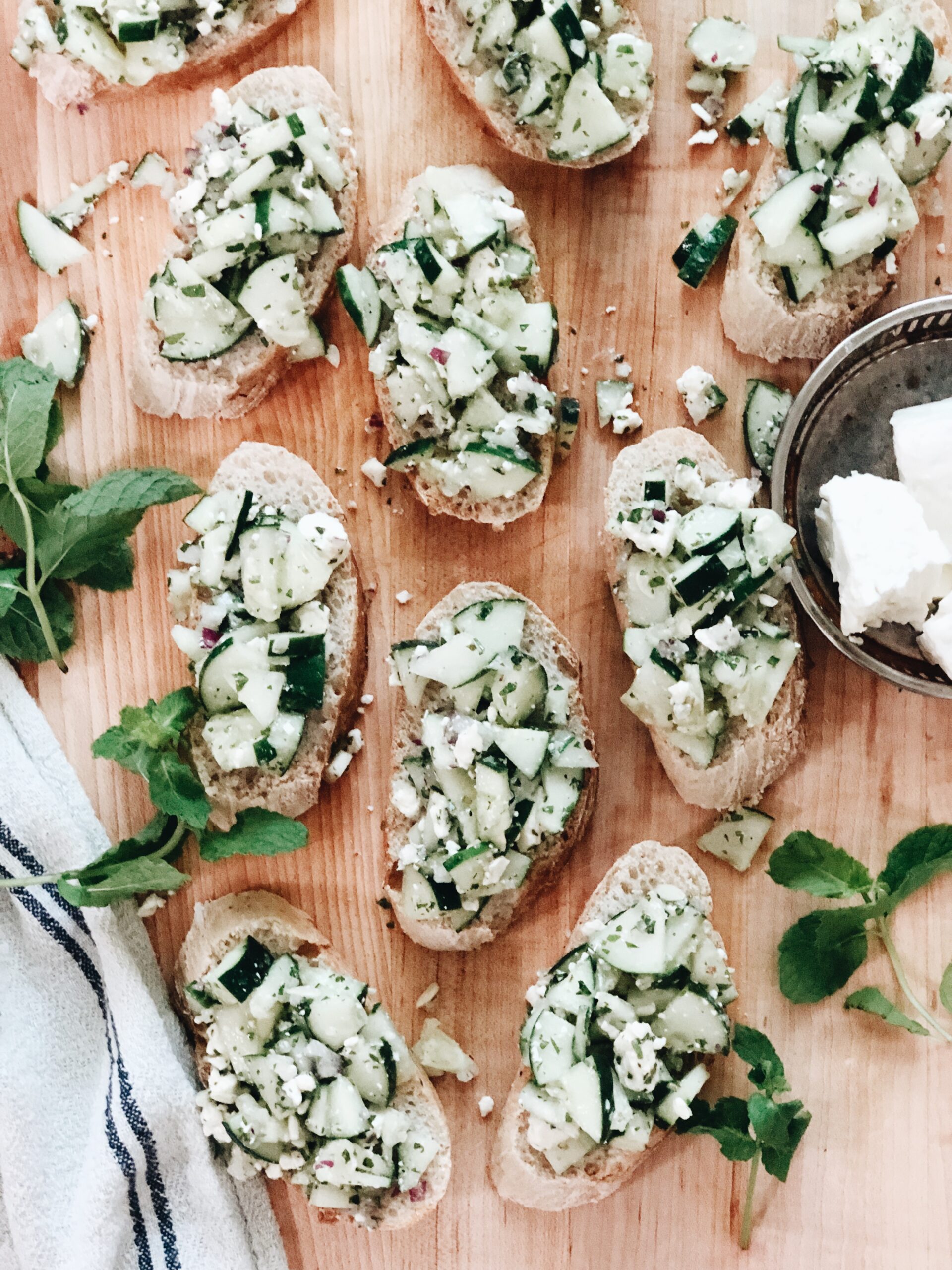 You could even drizzle a little olive oil in that! Just make it happen.
Cucumber, Mint and Feta Bruschetta
Ingredients
1 medium cucumber, sliced and chopped
2 garlic cloves, grated
About 1/2 cup crumbled feta cheese (eyeball it until it's the perfect saltiness)
2 Tbs. finely minced red onion
3 Tbs. finely minced mint
1 tsp white wine vinegar
1 baguette, sliced and toasted
Coarse salt and freshly ground pepper
Instructions
In a bowl, combine all the ingredients. Not the baguette, though. Which I know you know. I'm just saying.
Spoon the cucumber topping over the sliced baguette and serve immediately!
7.8.1.2
518
https://bevcooks.com/2021/08/cucumber-mint-and-feta-bruschetta/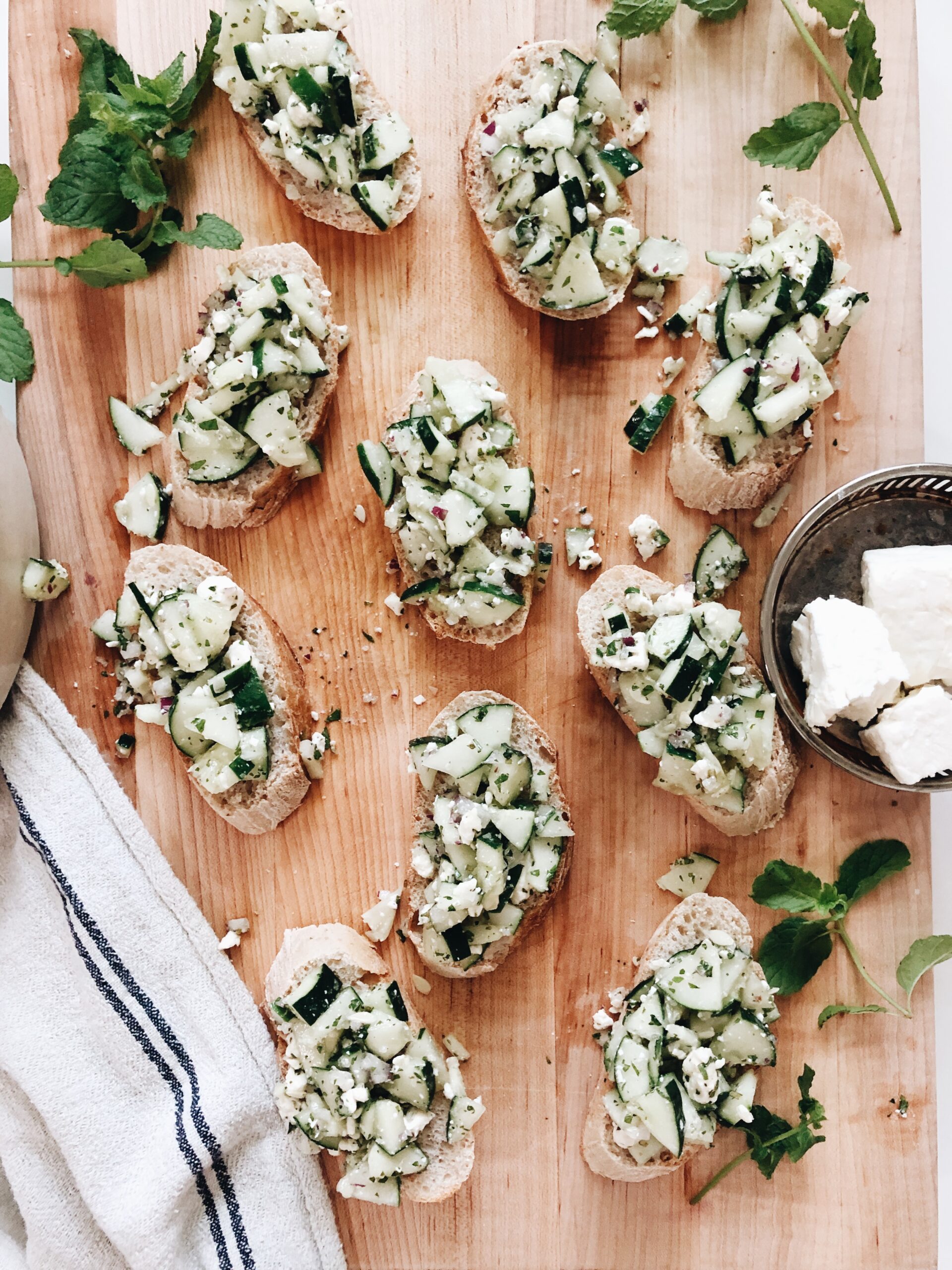 Bruschetta's cool older cousin. RIGHT?