Or with a bunk load of crackers if you want!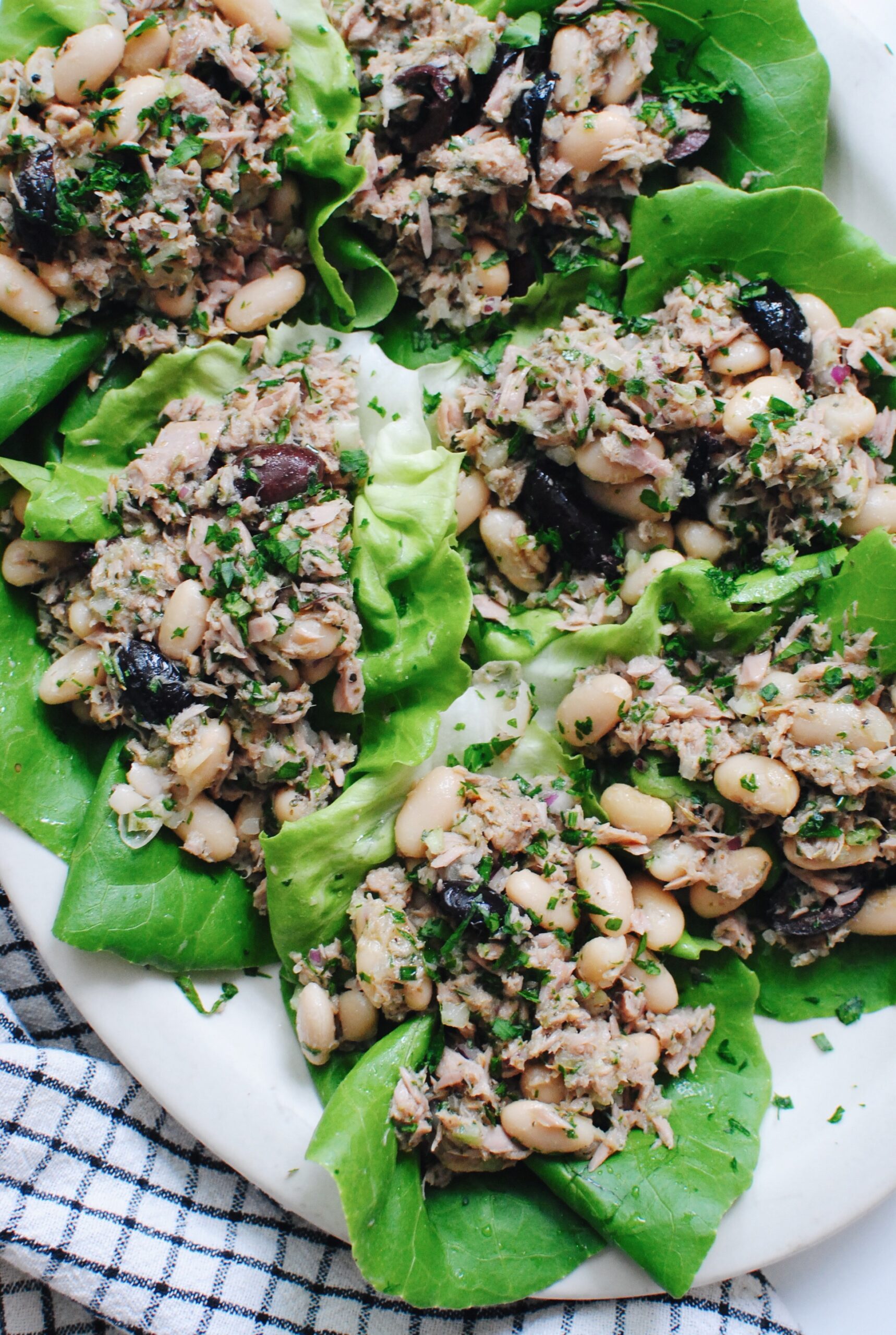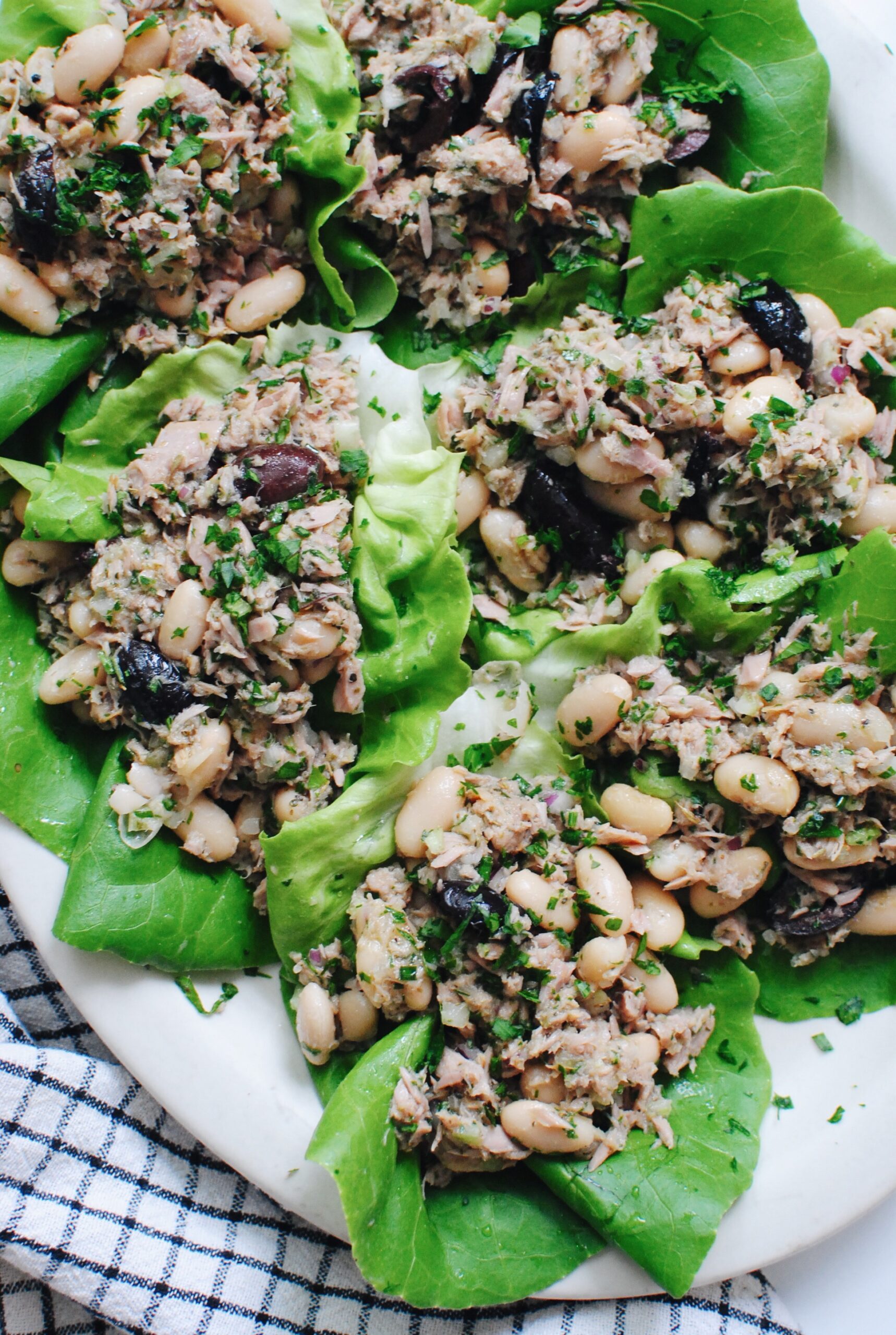 I mainly need you to make the rest of your summer about this Italian Tuna Salad because it's CRAZY good. And I'm not just saying that. Like, the second it hits your tongue, complete show stopper. You'll go, "Hold on, what did we put in this again?" And then you'll glance back at the recipe and remember. And you'll go, "Riiiiight, right. Dang this is intensely good." Just like that.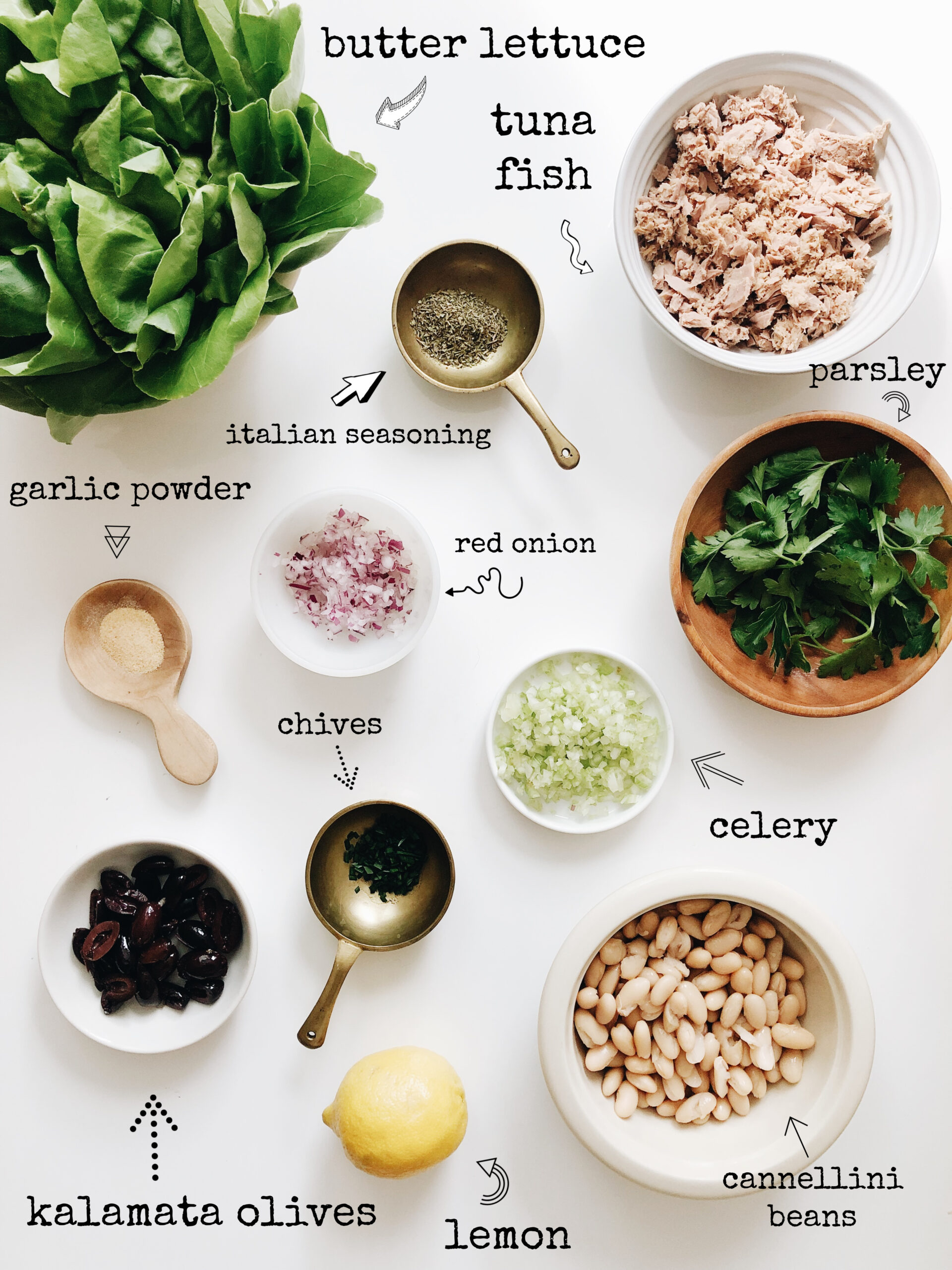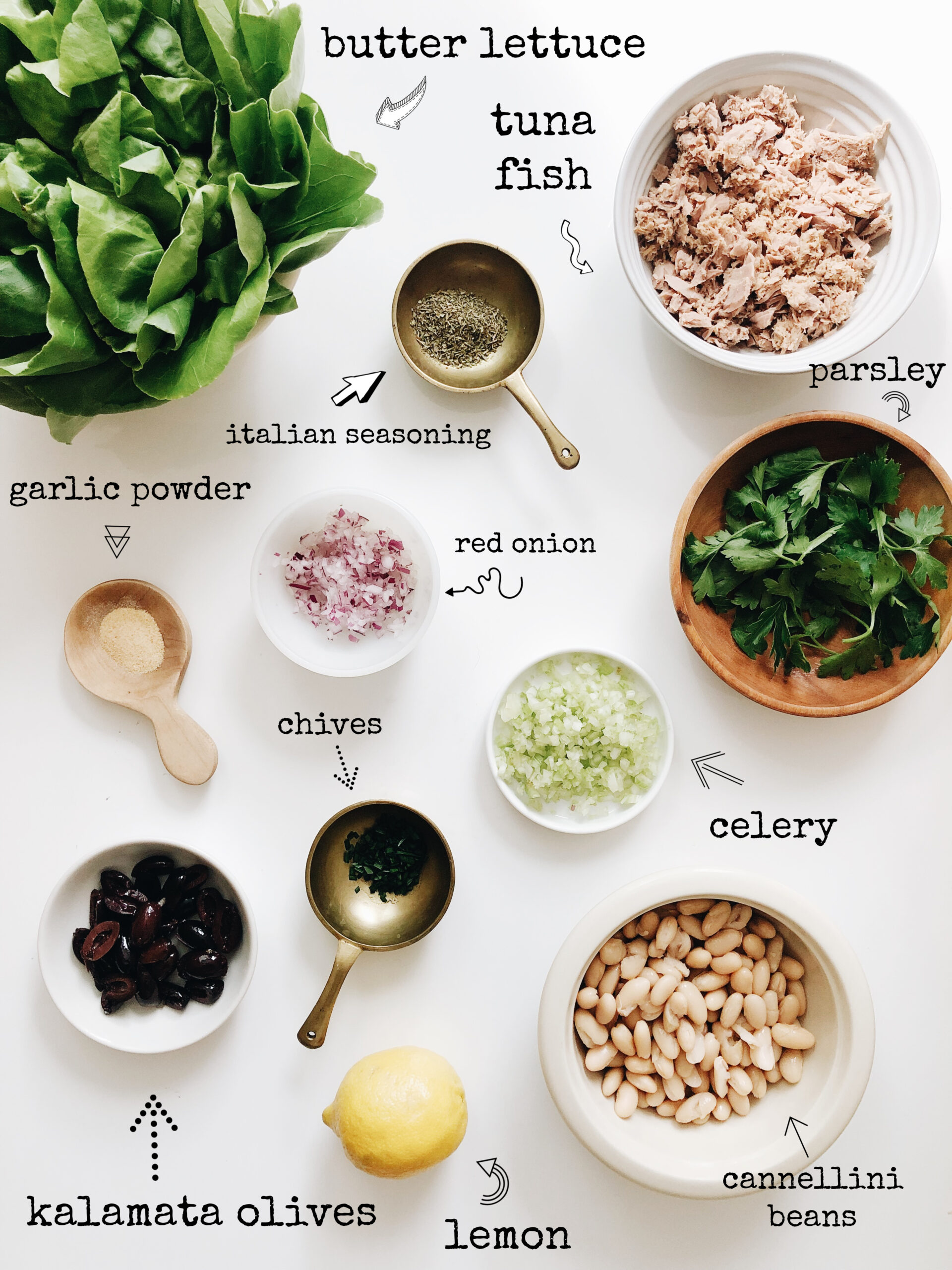 You don't even have to love canned (tinned?) tuna fish to get into this. Truly. Because we're mixing it with so much texture and acid and creaminess and herbs and aromatics, your frickin' head will spin. You know that "wow" factor we all love in food? HERE IT IS, BUNNIES. In a tuna salad, which is completely hilarious but you have to TRUST.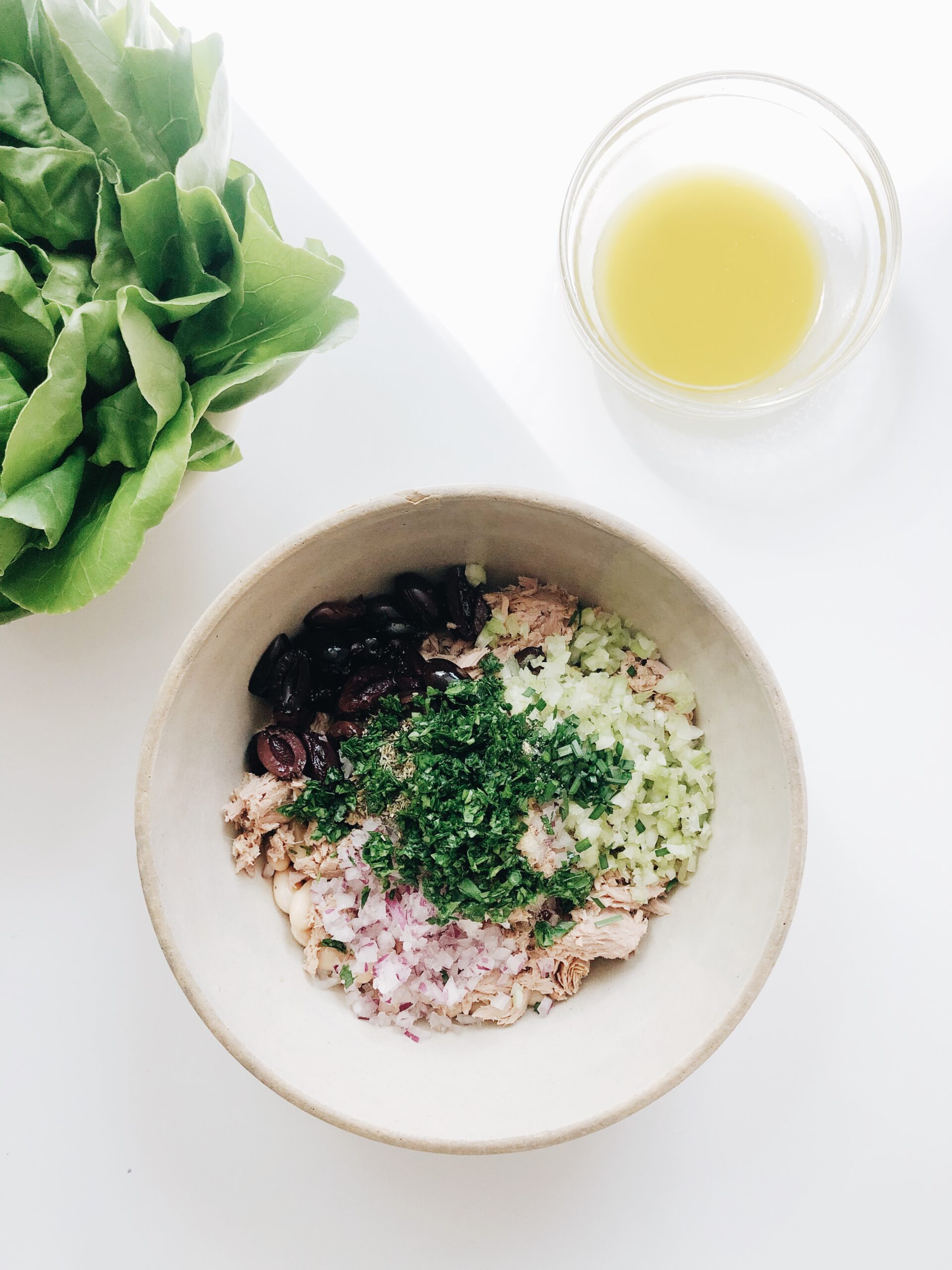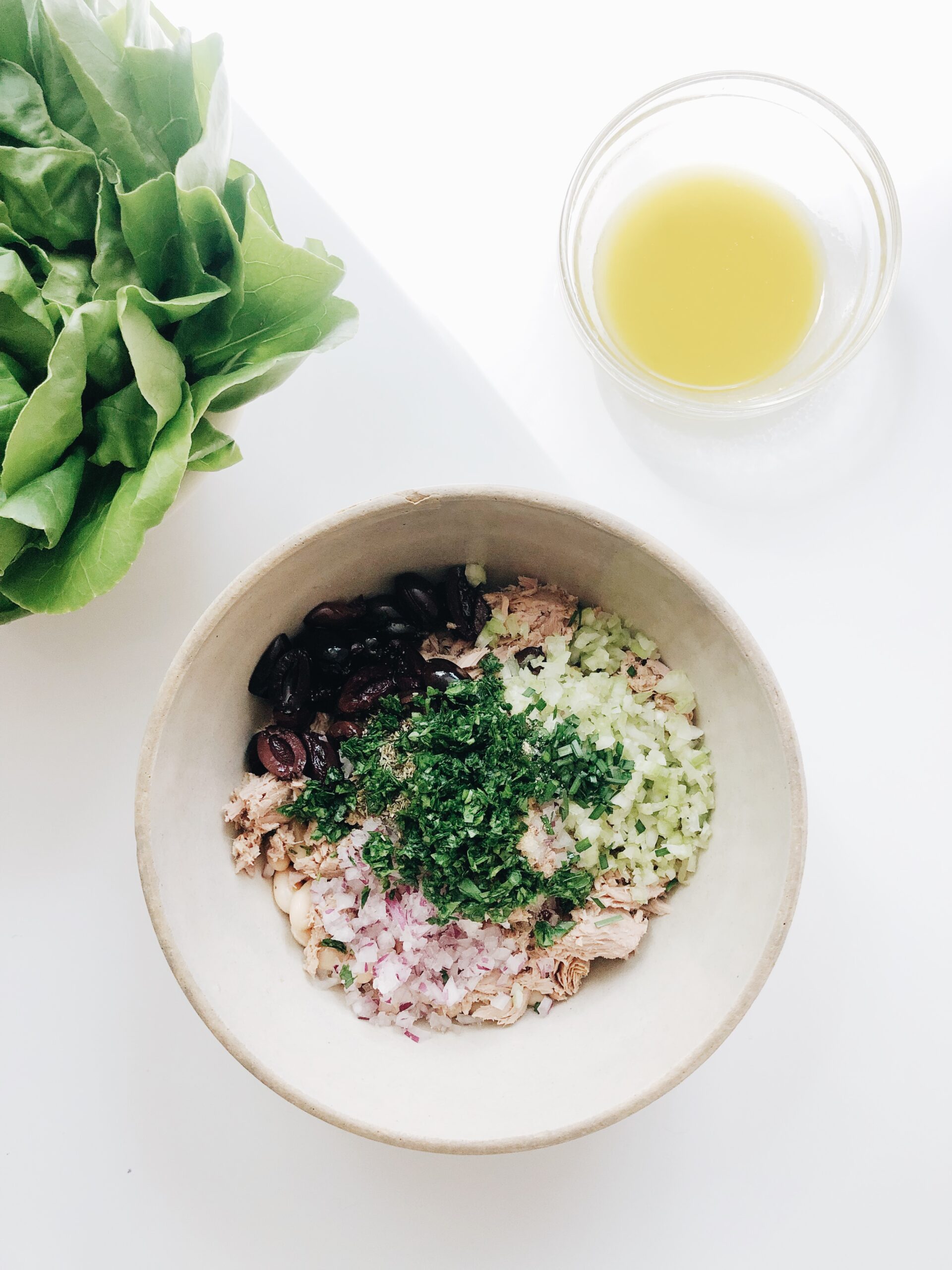 The leg work of this? Up front. You'll finely dice part of a red onion, a celery stalk, a handful of parsley, snip a few chives, and half your olives. Or buy them halved! Then it's just a simple dressing combo of olive oil, the lemon, a sprinkle of garlic powder, a pinch of salt. And we drizzle.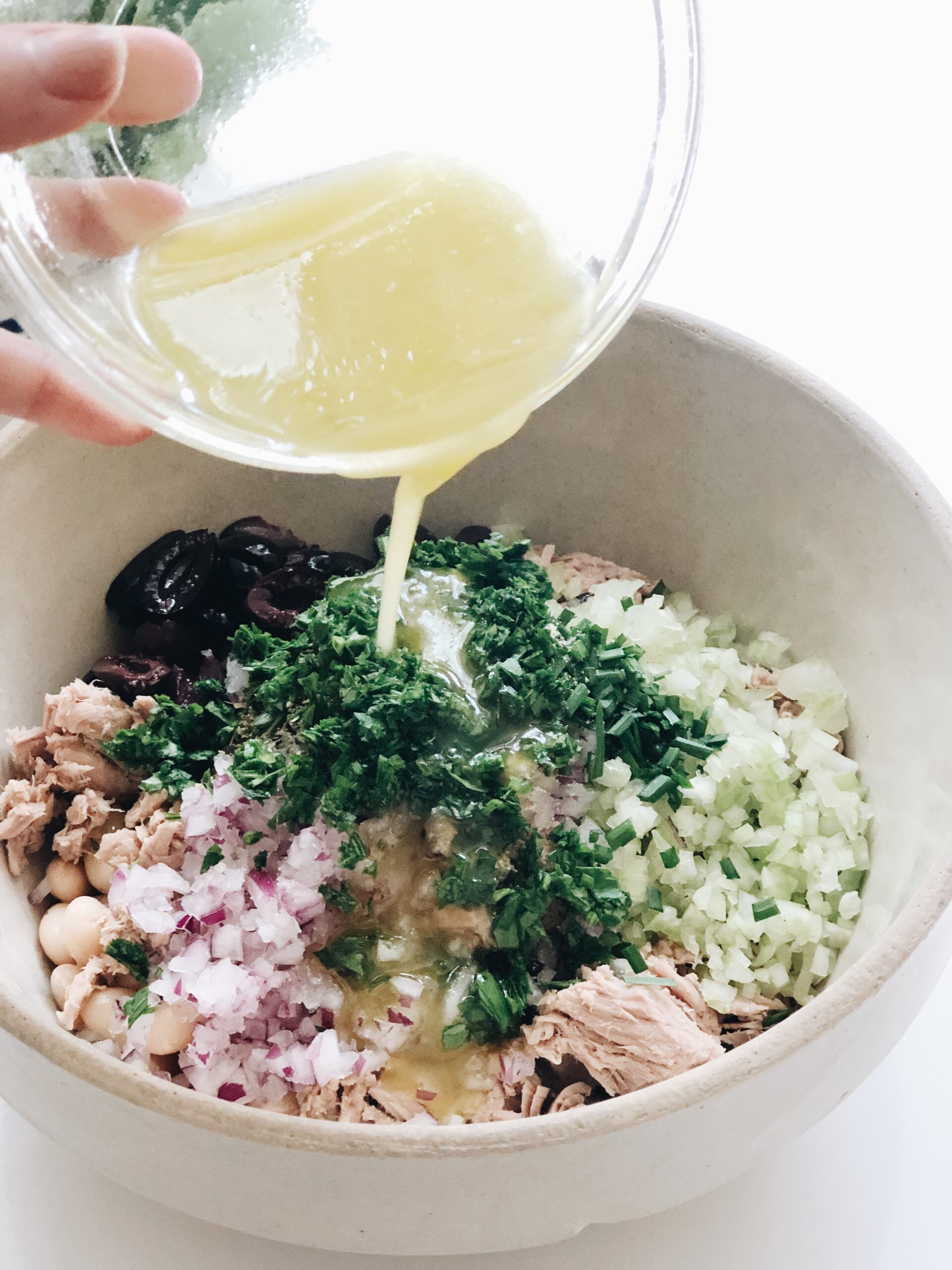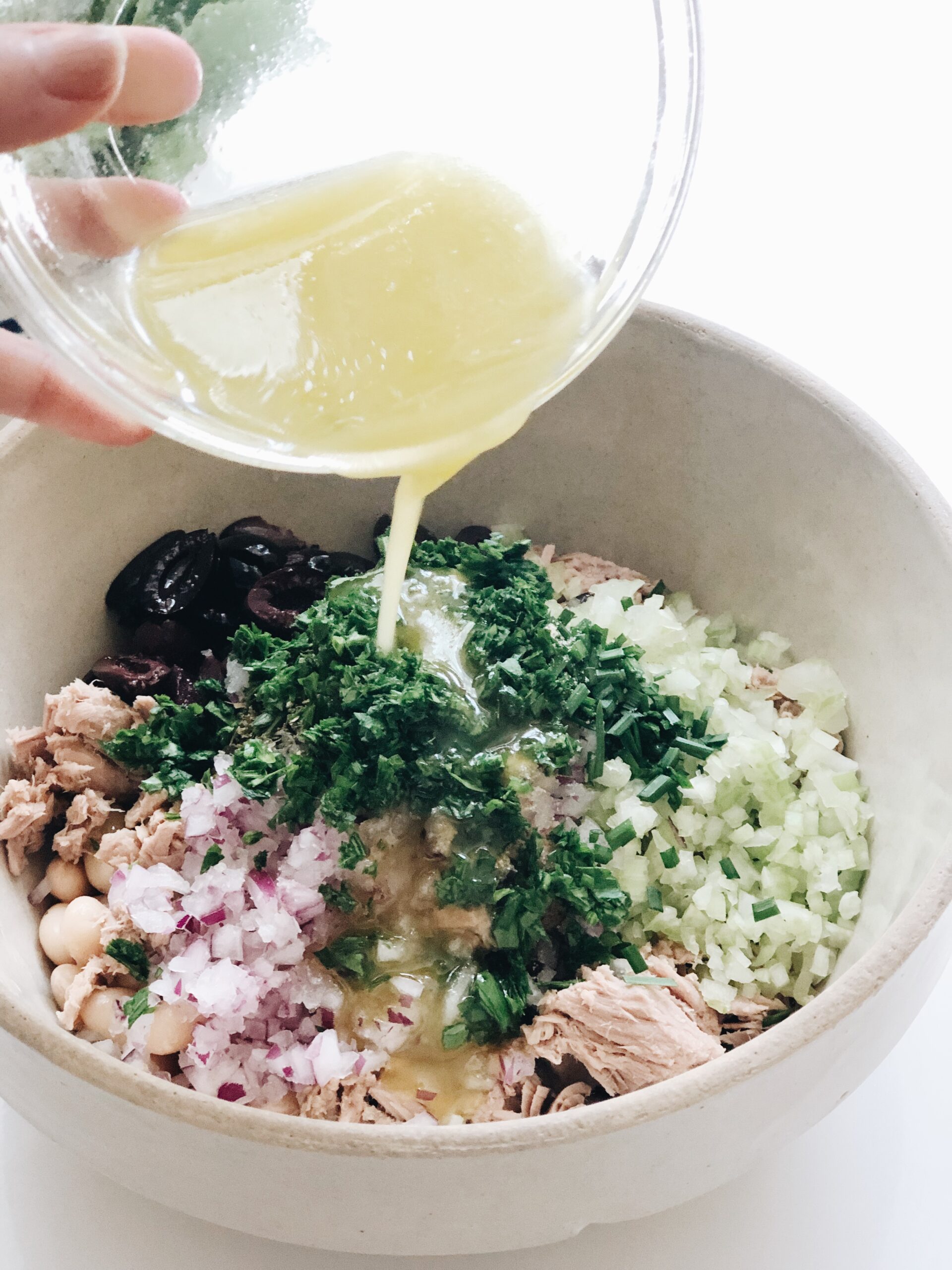 And it's perfect. Crunchy, creamy, flaky, vibrant, herby, bright, a teeny bit rustic and absolutely lovely.
YES it's tuna salad but this one is orbitally flavorful.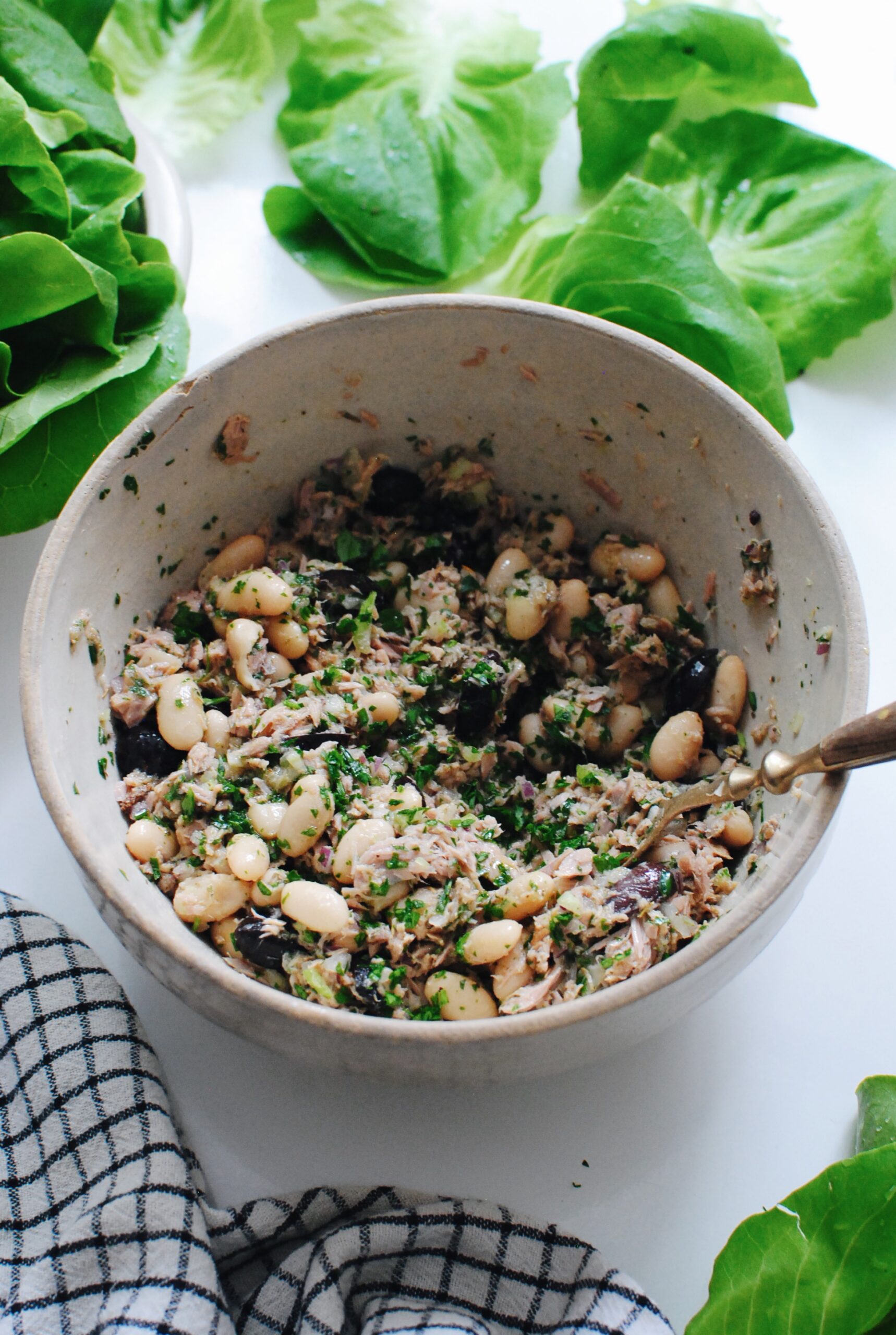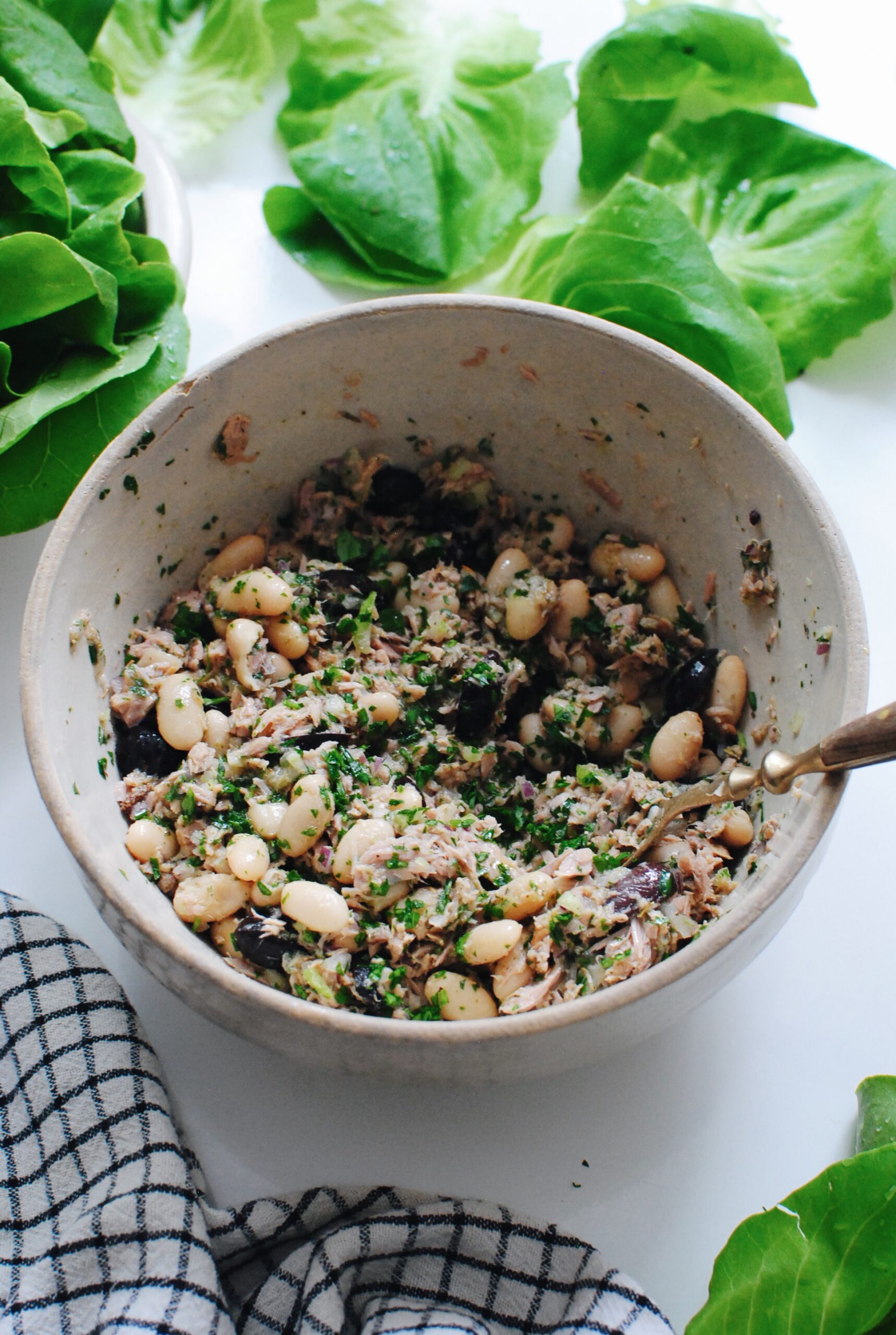 Actually, just start with a spoonful. One spoonful. Two spoonfuls. Three? Tell you what, where's your shovel?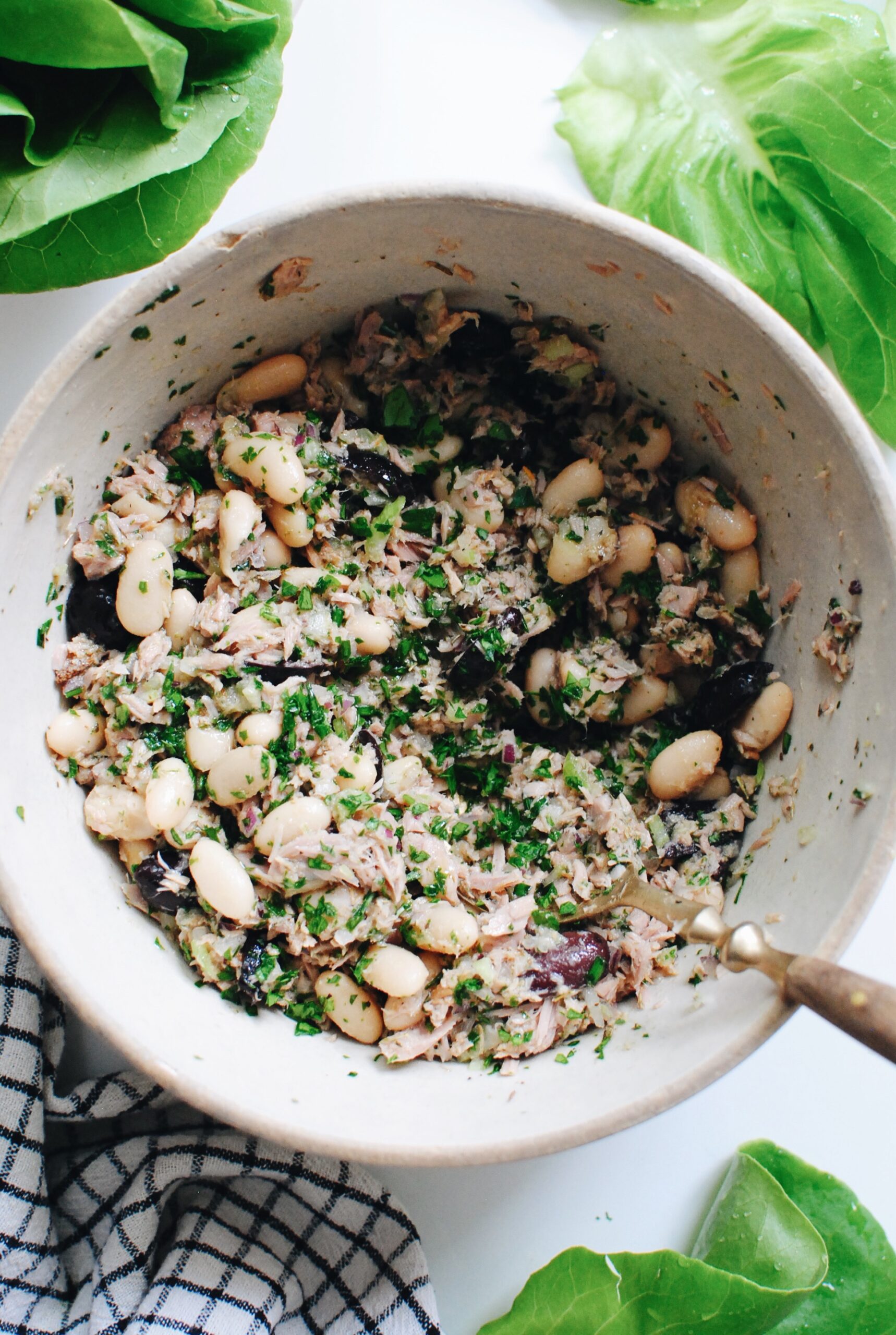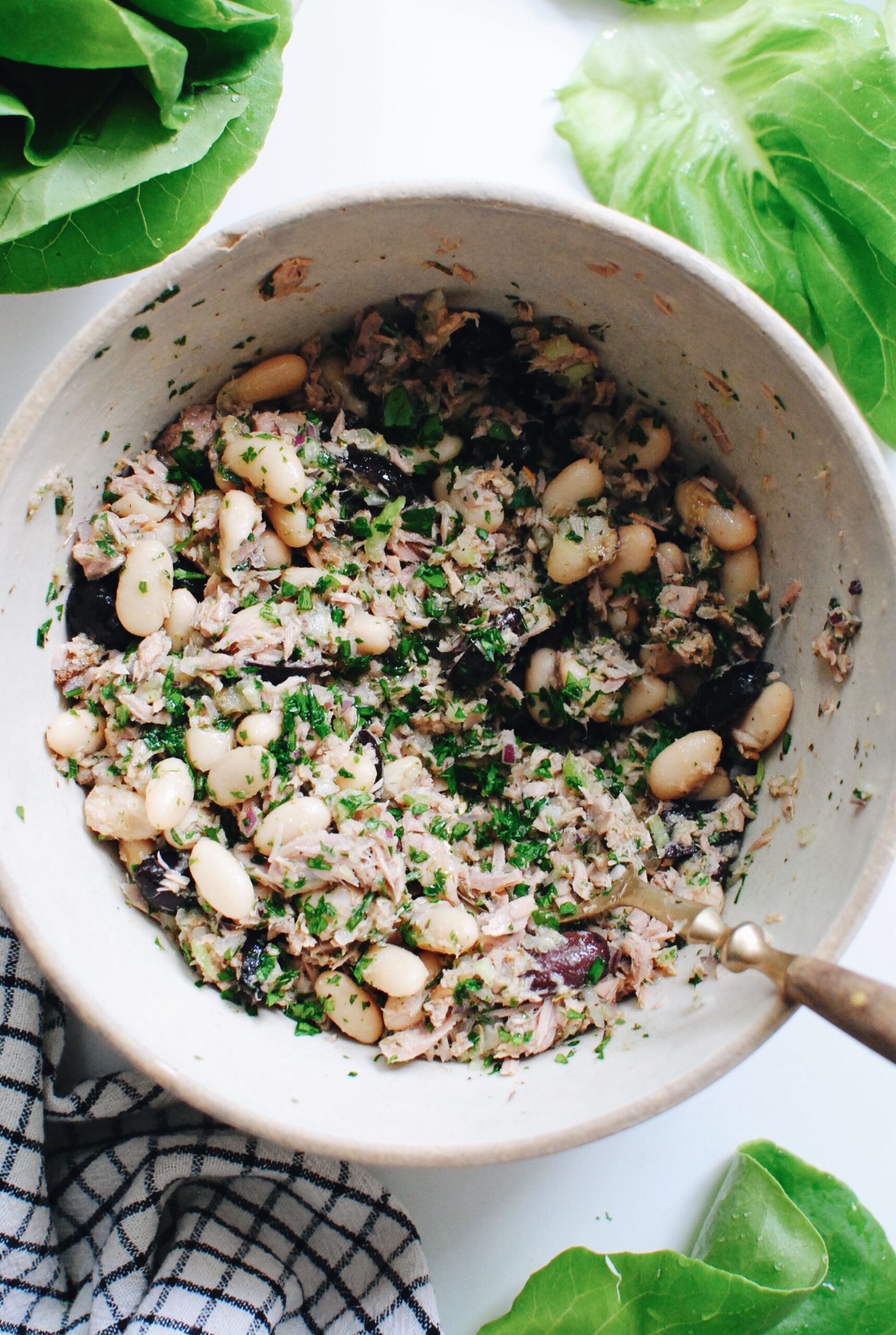 Flecked with aromatics and herbs, dotted with creamy Tuscan white beans, and adorned with salty, briny kalamatas? Yes. Just a huge, huge yes.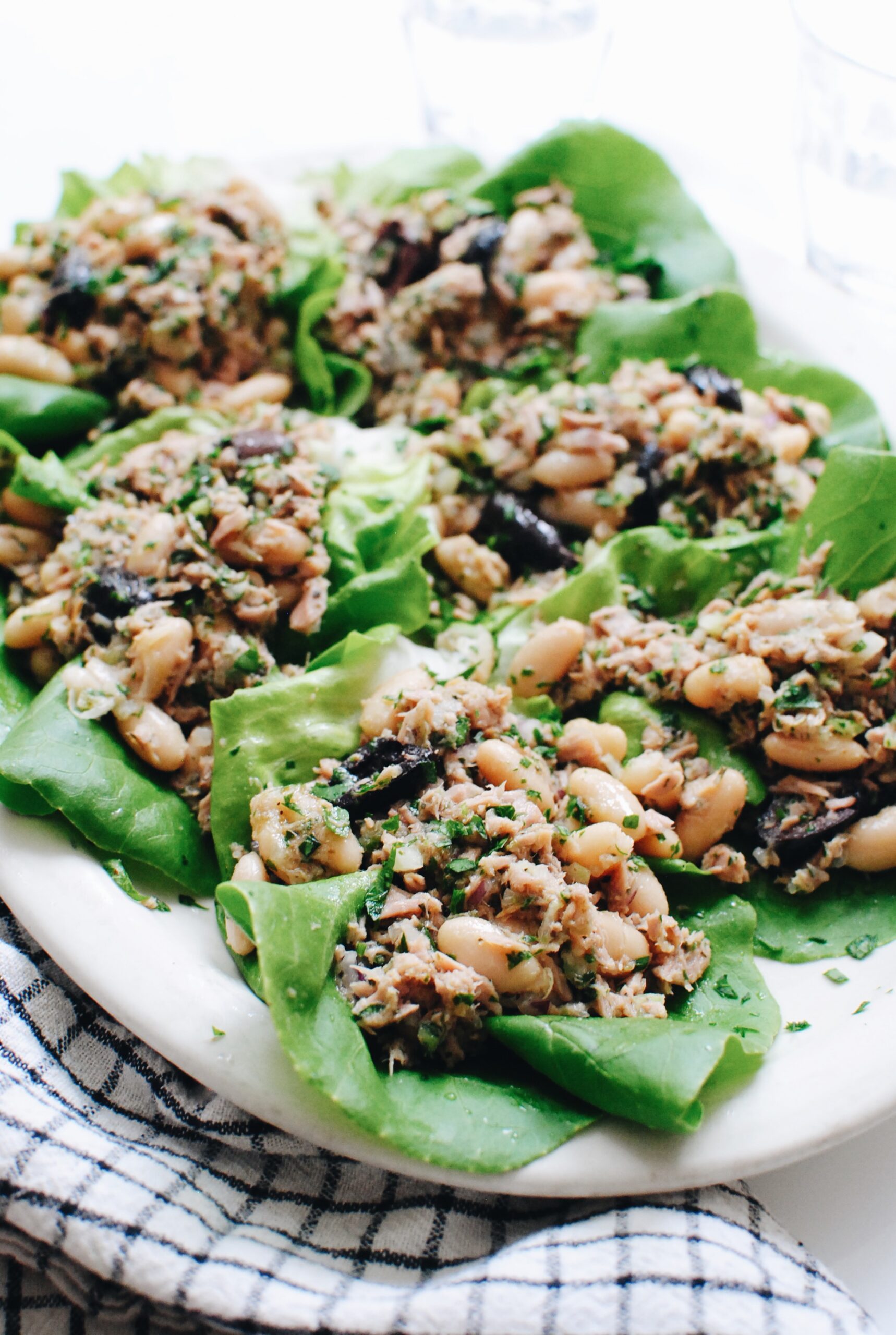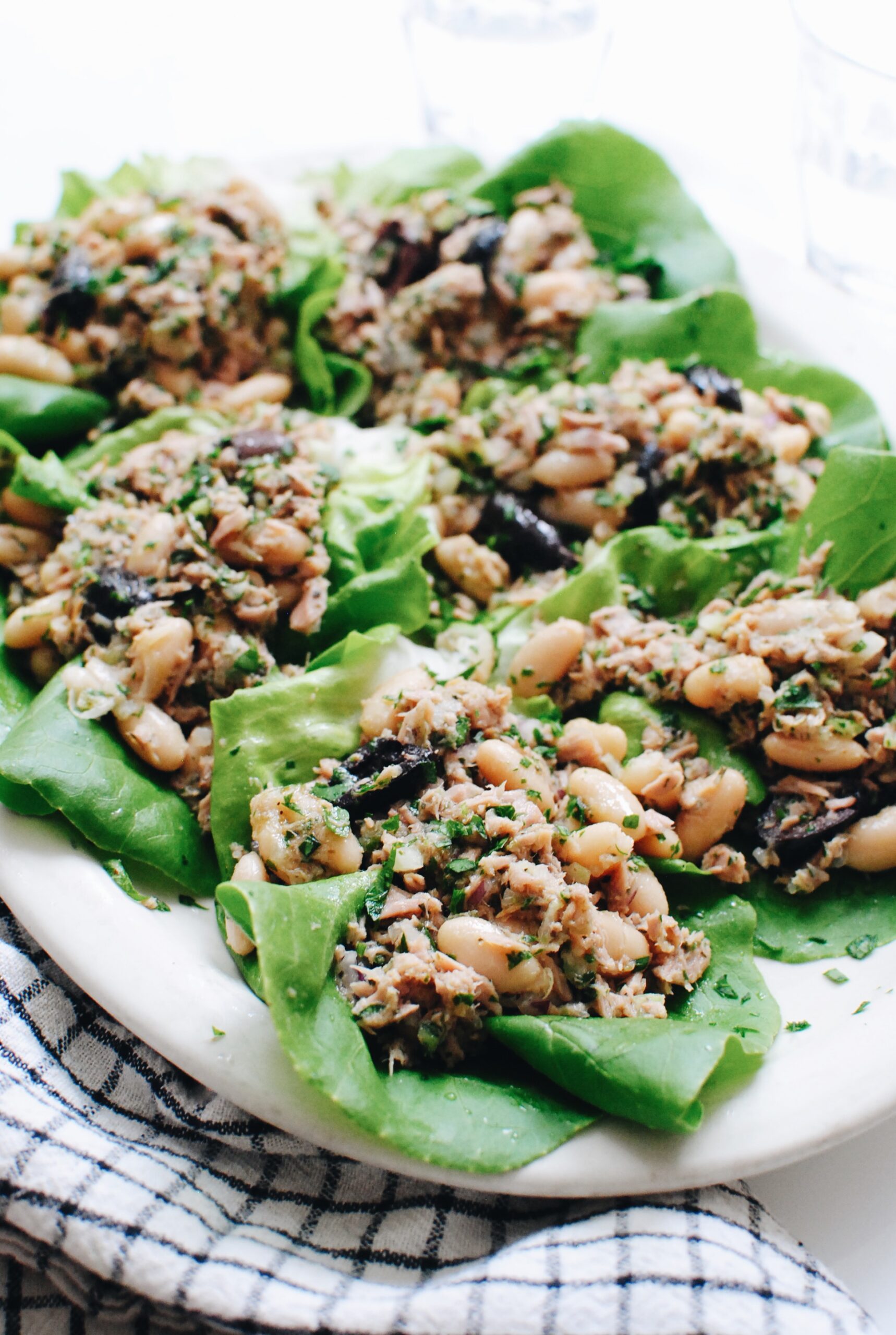 Go ahead and spoon them into tender butter lettuce leaves. Romaine is fine, too! Shoot, crisp iceberg will totally work.
Or that shovel thing I mentioned earlier.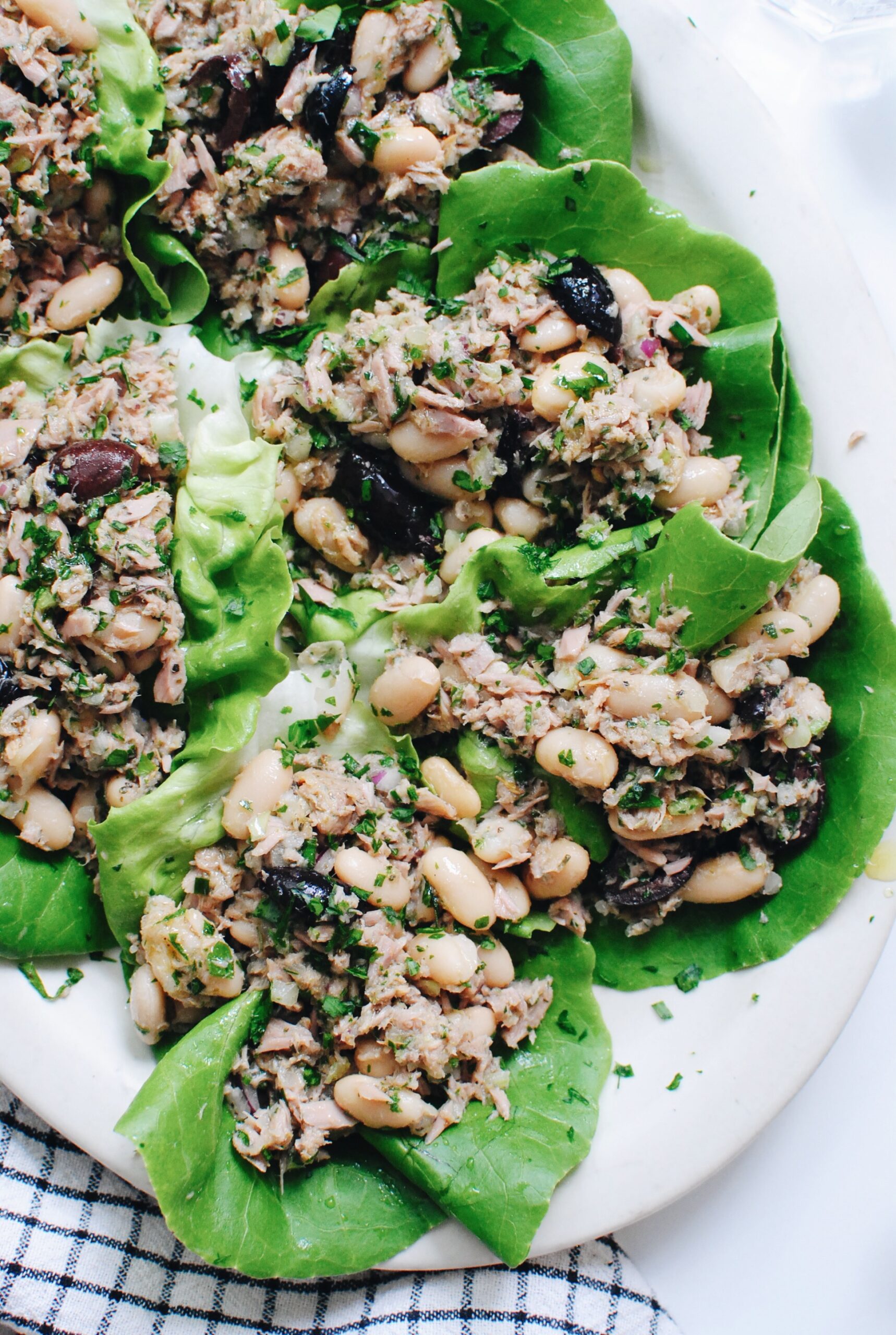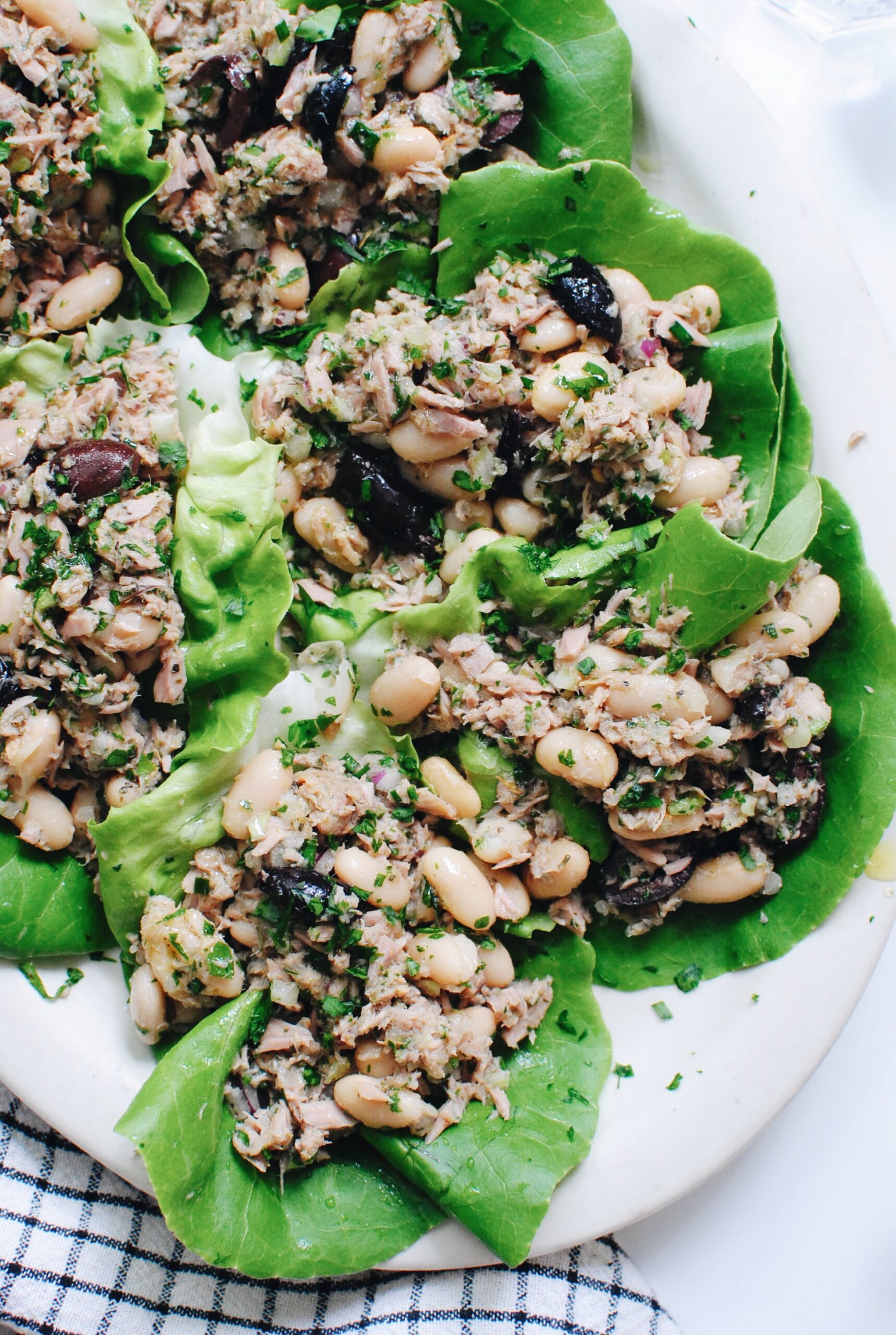 It's such a summer lunch! Make it happen.
Italian Tuna Salad Lettuce Cups
Ingredients
2 (5 oz) cans tuna fish, drained
1 (15.5 oz) can cannellini beans, drained and rinsed
1/4 cup finely chopped red onion
1 celery stalk, finely chopped
1/2 cup halved kalamata olives
1 Tbs. dried Italian seasoning
2 Tbs. chopped chives
1/3 cup finely chopped parsley
3 Tbs. extra-virgin olive oil
1 tsp garlic powder
1 lemon
Coarse salt
Butter lettuce leaves, cleaned
(Crackers are great, too)
Instructions
In a large bowl, combine the tuna through the chopped parsley. In a small bowl, whisk together the oil, half the lemon juice, the garlic powder and a pinch of salt. Drizzle it right over the tuna salad and give it all a gently toss. Taste it. Perfect.
Serve in lettuce cups or with crackers!
Serves two - four, as a lunch.
7.8.1.2
511
https://bevcooks.com/2021/06/italian-tuna-salad-lettuce-cups/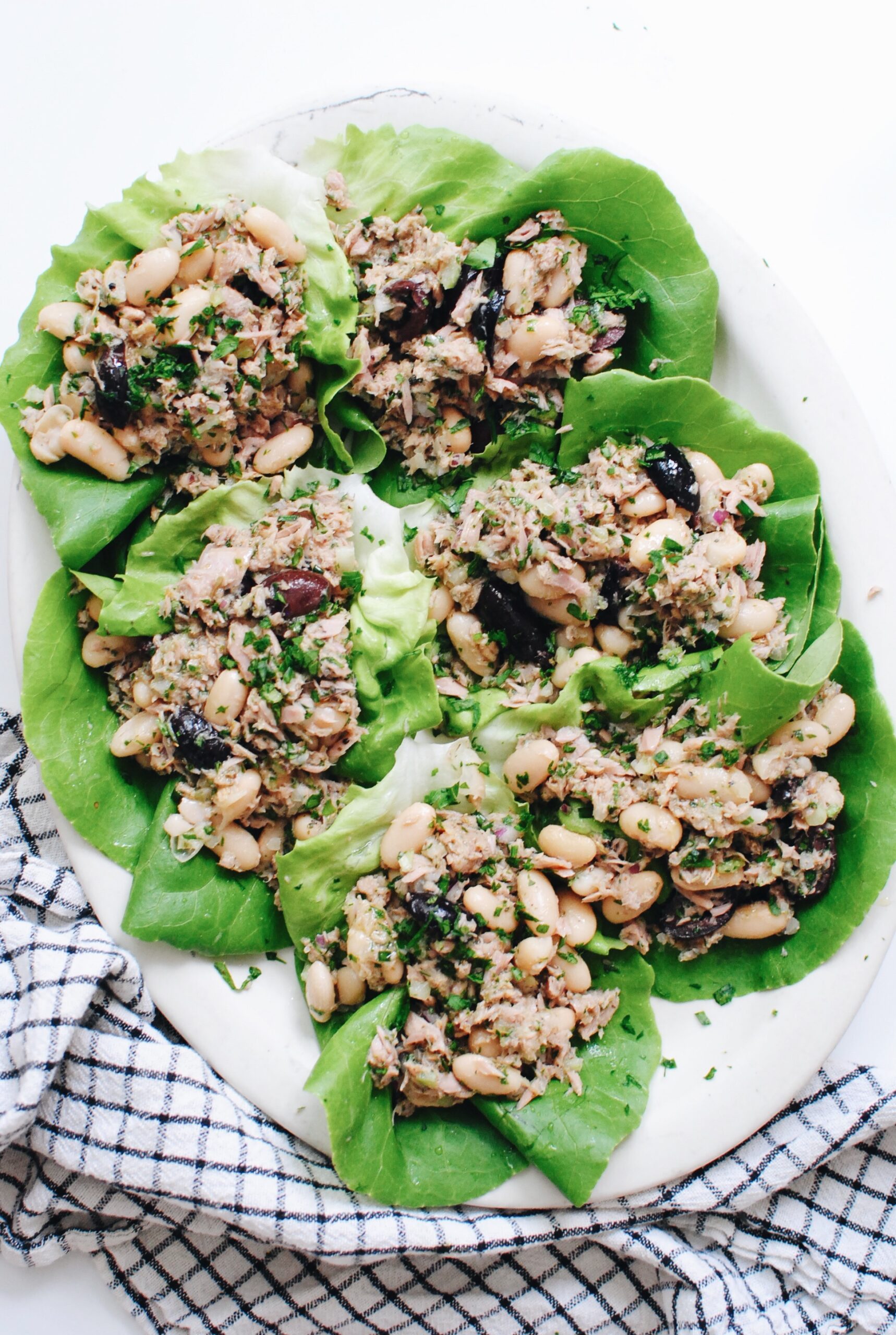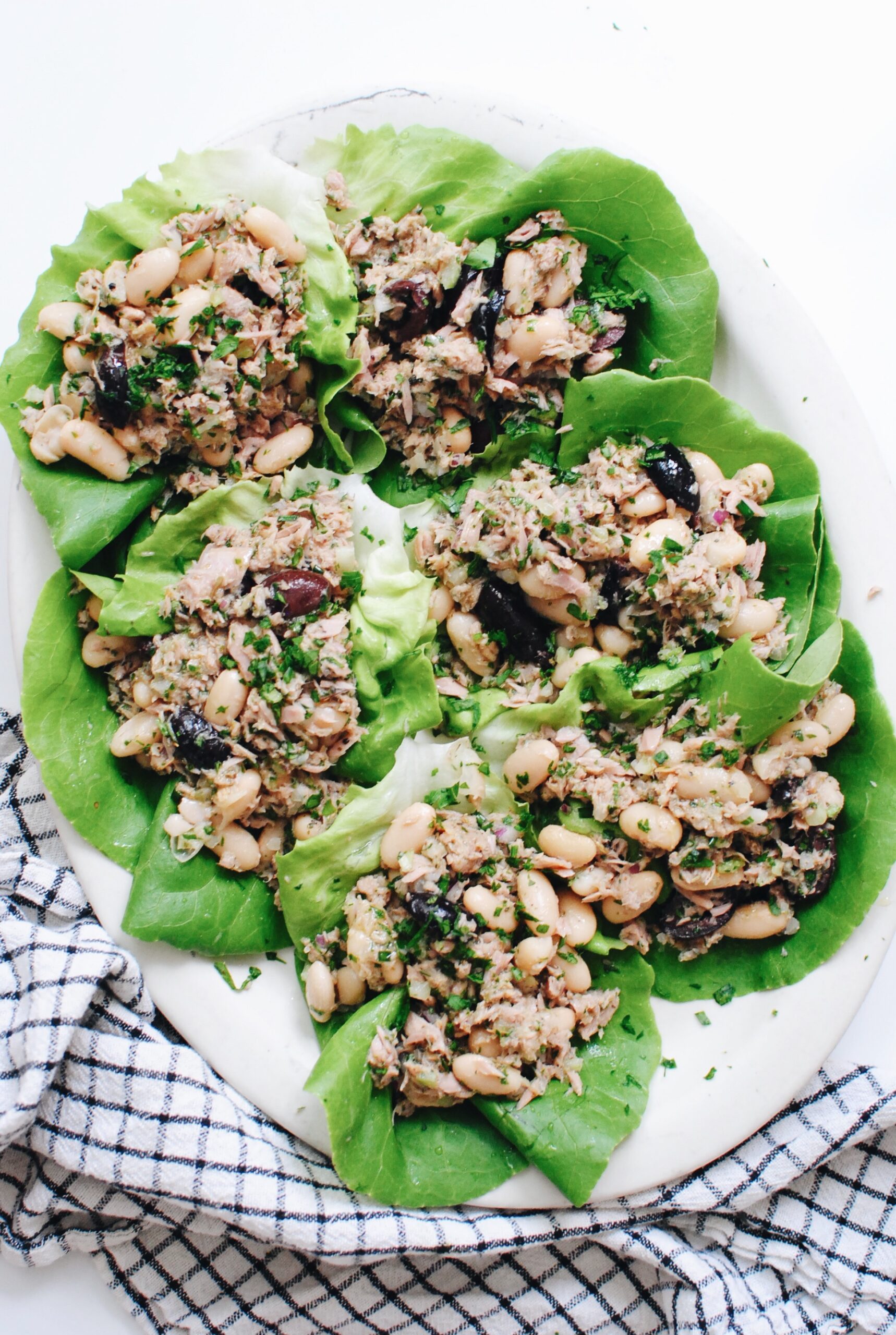 I KNOW IT'S TUNA SALAD. Just trust.