You're either going to think I'm complete trash by the end of this post, or you'll love meh with your entire blistered soul.
We're not going to talk about how everything costs one million dollars right now. It's outrageously frustrating. So I say, when the times get stupid, we eat imitation lobster and love every single bite.
Well, I did. Not sure about you . . . yet.
But let me tell you, when I spotted the vacuum-packed package of imitation lobster (Lobster Delights at Hy-Vee) right next to the imitation crab, looking the exact same (I mean of course it does), but only FOUR DOLLARS, I grabbed it, threw it in my cart and immediately took it over to my friend Anna's so we could either gross out and barf or be pleasantly surprised.
Guess what happened.
Also let us peepeth.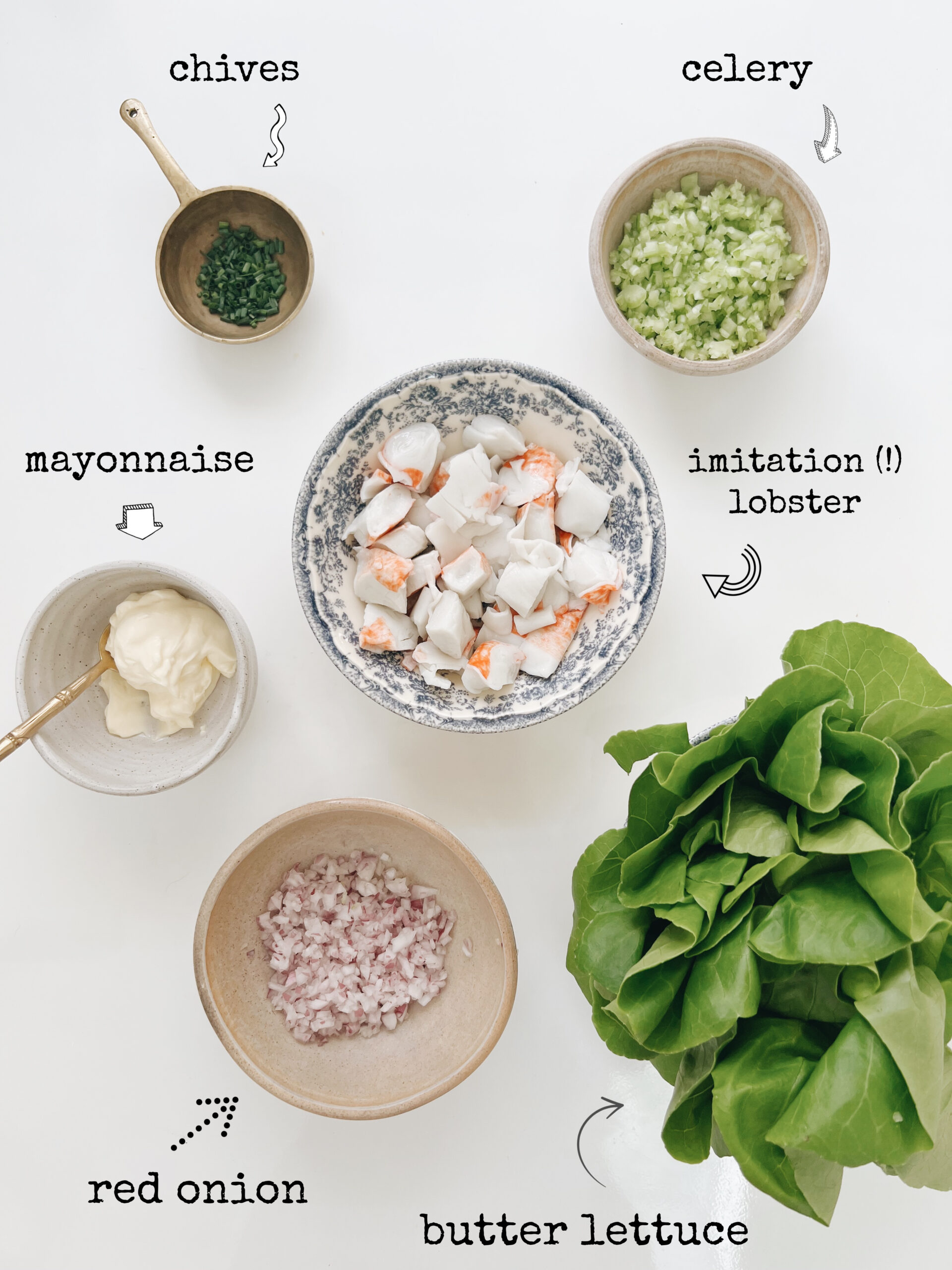 We were shocked.
SHOCKED.
We looked at the ingredients and it does have real lobster meat. And other Japanese flavorings to give it that ultra-sweet lobster flavor. It's mostly haddock, but man, I'll take it. We made little Japanese snacks with the kids (like these, remember?!), but I had a feeling it would work really well all chunky-like in lettuce cups.
And it did. Oh, it did.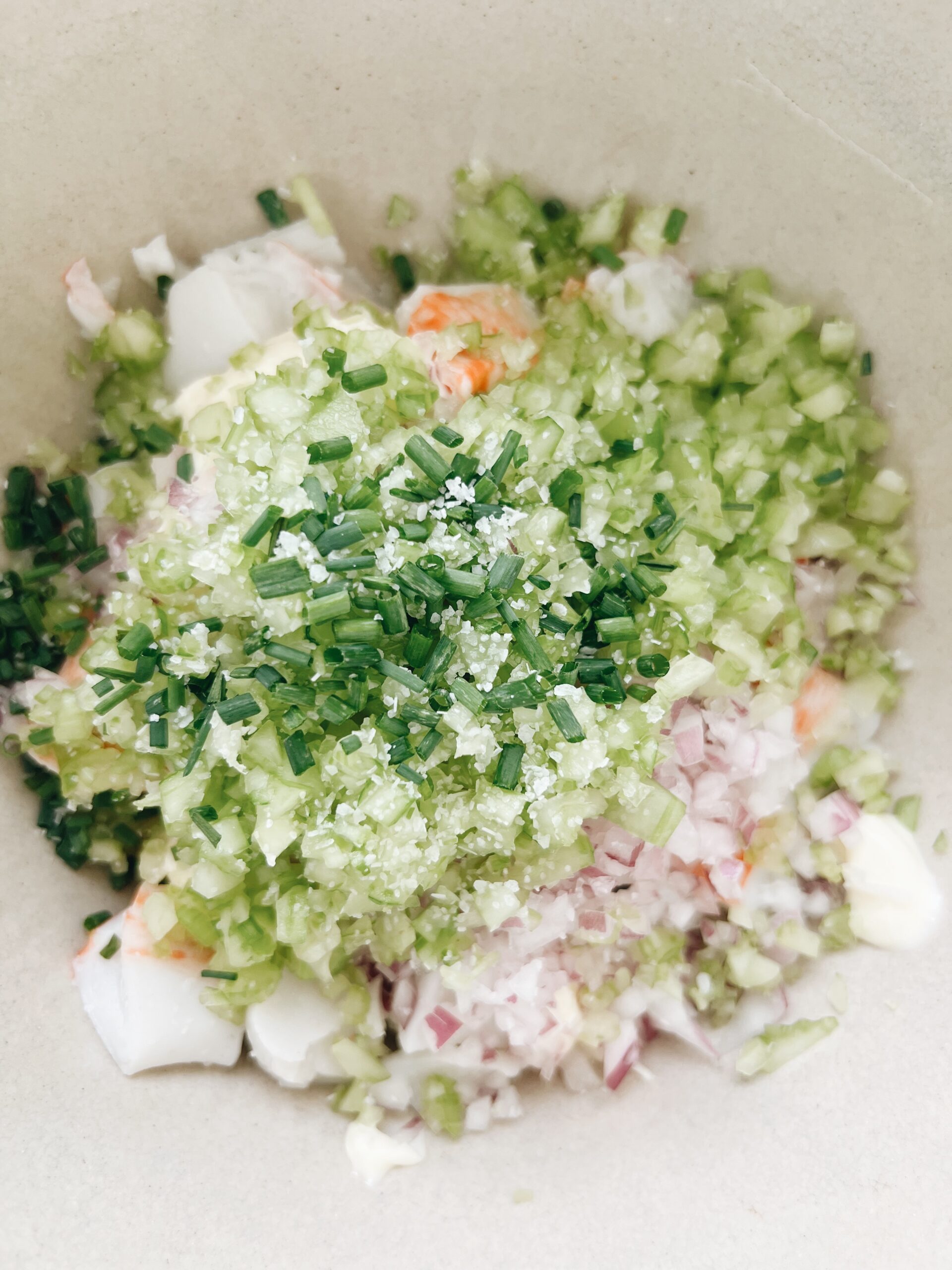 It's criminally simple. Just like you would with tuna salad or egg salad, I added mayo, finely chopped celery, red onion and chives. Good pinch of salt. And the giddiness of a drunk hummingbird.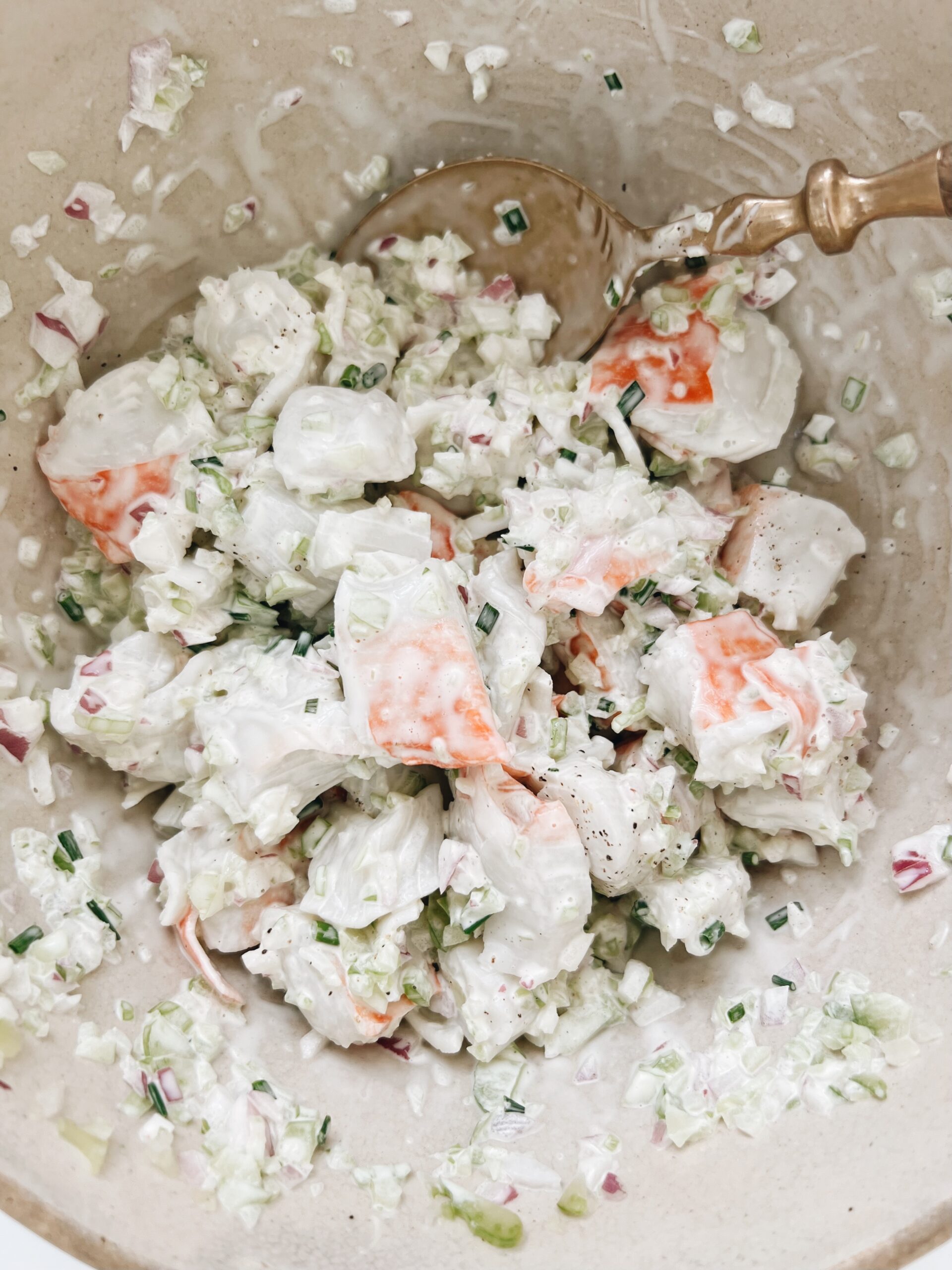 We'll gently stir it together. I did flake up the lobster pieces a bit with my fingers (you'll see it in a reel here in a bit on the 'grams!) but still wanted that delicate chunk to it. Know what I mean, Vern?
Taste it here. You could even squeeze in a little lemon. I'd never be upset with that.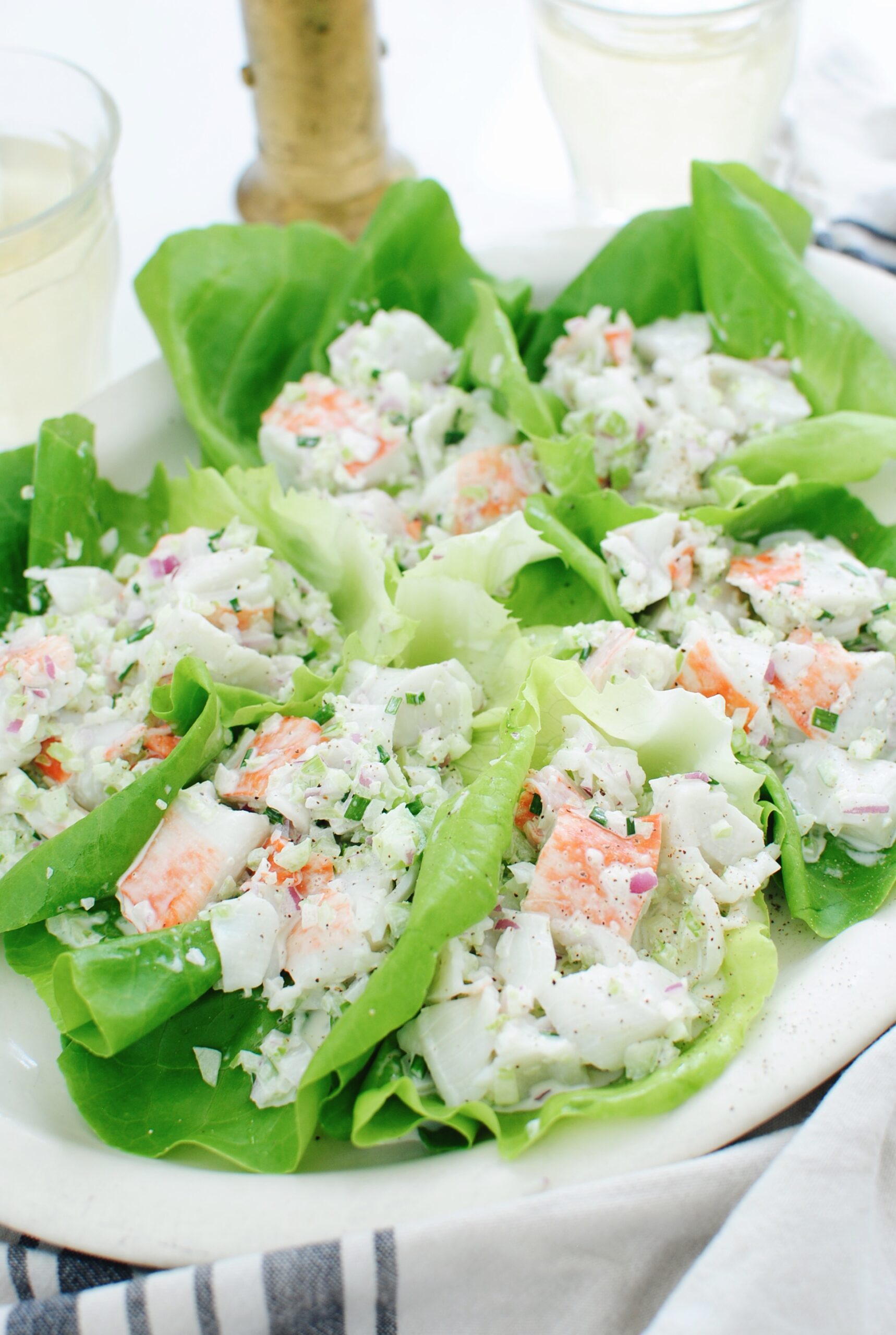 Helloooooo, mama. This is excruciatingly summer. It is so light, so refreshing, so flavorful, so satisfying. The mayo obviously adds a perfect tang, balancing out the sweetness of the lobster. YES it's imitation but save your shade throwing for someone else. This is a crazy inexpensive way to change up your lunch but still satiate that need for creamy zing.
It's absolutely delish and I stand by it. Firmly. Solidly.
You really need to try this! And then come back and tell me if I'm garbage or a genius.
Don't do that actually. I'm feeling pretty blissful today.
Never mind.
But do eat this. It's so good.
. . . Are we okay?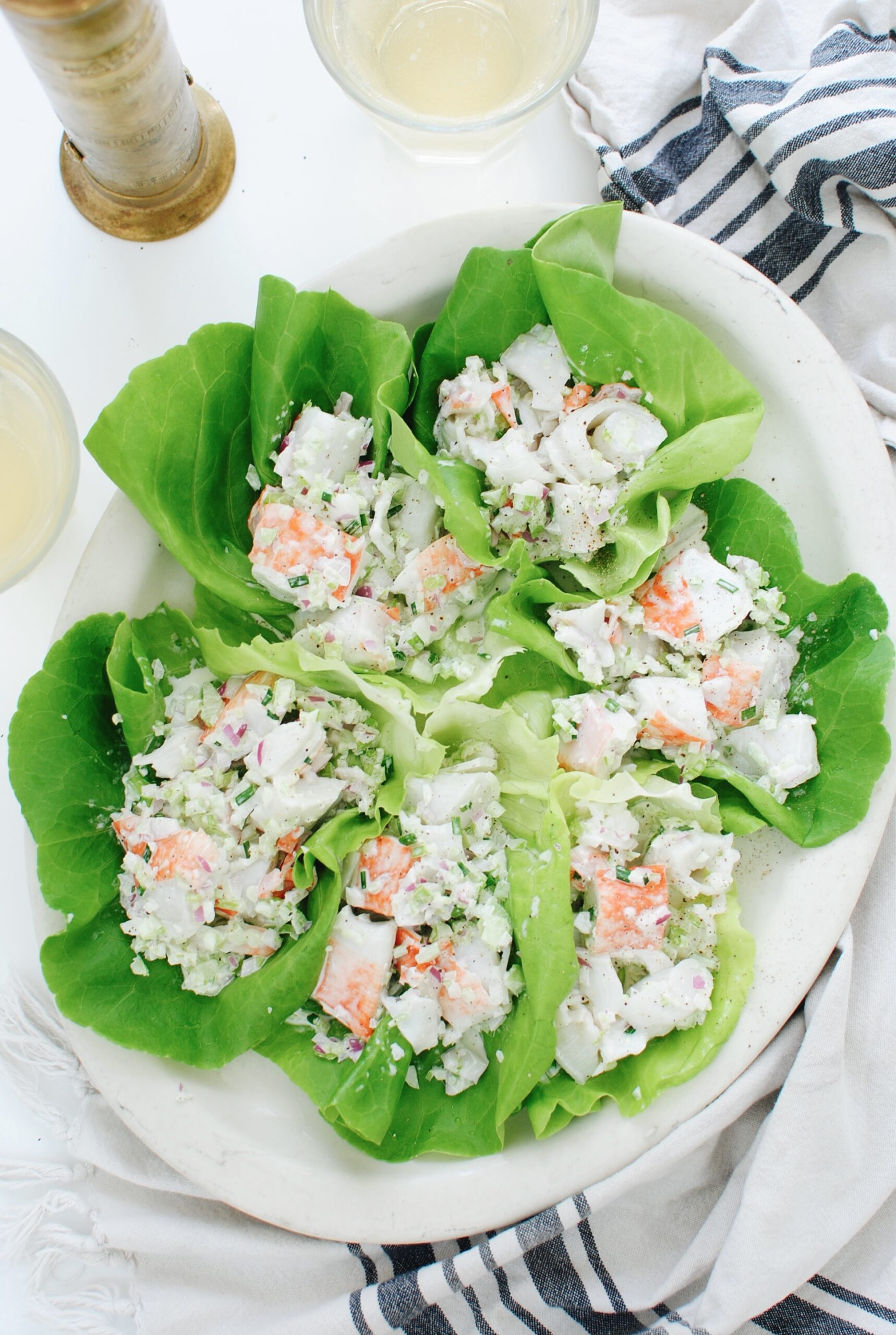 Lunch today? Yuzzzz.
Lobster Salad Lettuce Cups
Ingredients
8 oz imitation lobster
2 celery stalks, finely chopped
1/4 cup finely chopped red onion
1 Tbs. finely snipped chives
2-3 Tbs. mayonnaise
Coarse salt and black pepper
6-8 butter lettuce leaves
Instructions
In a small bowl, flake up the lobster with your fingers. Add the chopped celery, red onion, chives, mayo and a pinch of salt. Give it a gentle stir, until fully coated. Spoon the lobster salad into the lettuce leaves and give them a crack of black pepper.
Serve immediately!
*you can chill the lobster salad if you prefer it cool.
7.8.1.2
589
https://bevcooks.com/2022/07/lobster-salad-lettuce-cups/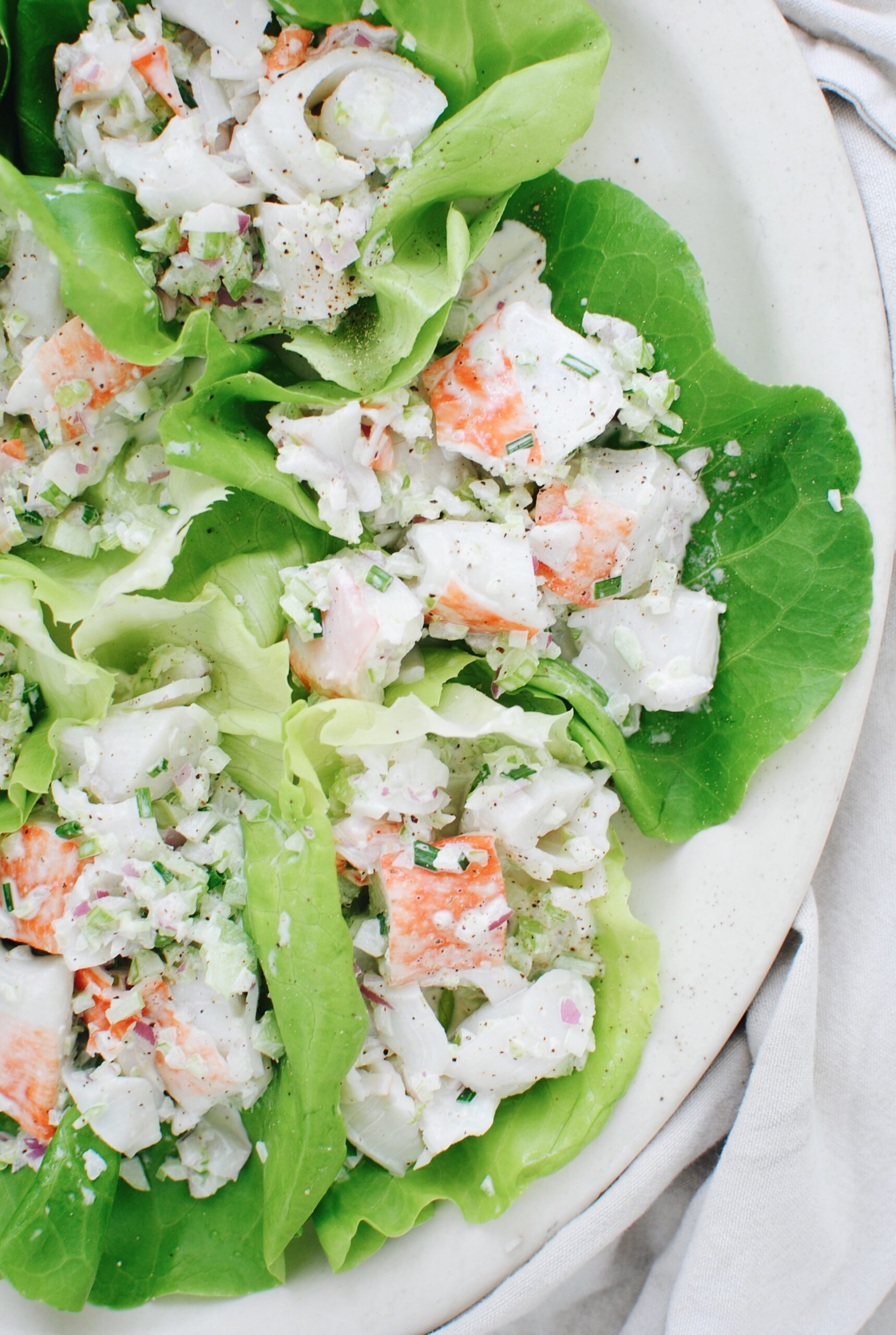 You can even serve it with crackers if you're not into the lettuce cups! I won't tell a soul.