Octobeeeeeeer! Maybe my favorite month of year. Definitely my favorite month of the year. For sure my favorite month of the year.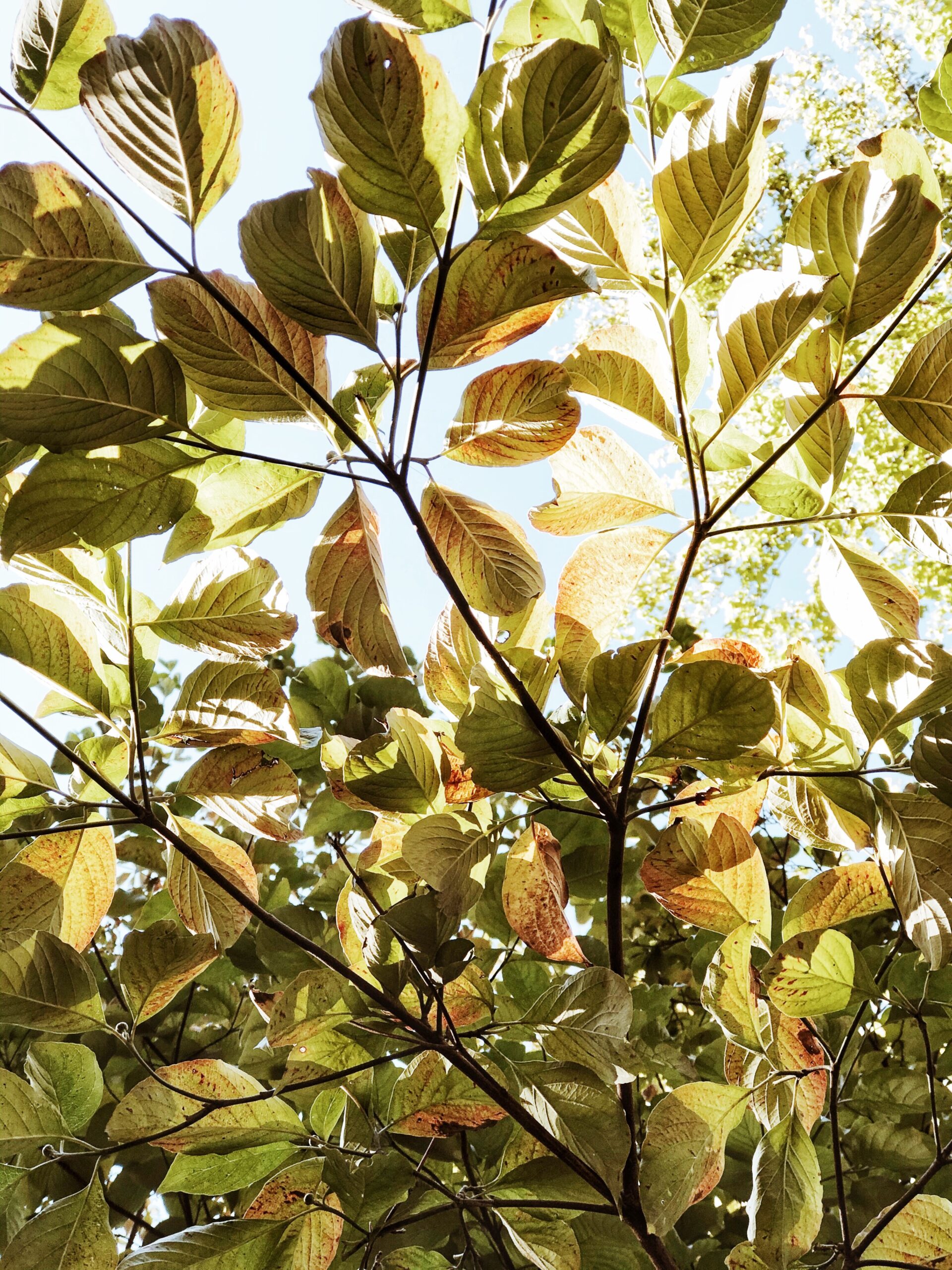 This tree is in my front yard, can you believe that? Just thought I'd tell you.
So this playlist! (I'm keeping this post short today because I feel like you might need to just dive in already.) I had a theme, and then I didn't. And then I went back to that theme, but only because it shifted mentally and made sense, but sort of didn't. But mostly did. In a way. You follow?
No?
Oh.
I play the bass guitar. Okay, I played the bass guitar, back in my indie-rock bands and flat stomach days. While I was never a true aficionado with mastered intricate bass lines, I always played with that bottomed-out foundation of gut groove. Steady, droney, feel-it-in-your-toes notes. So I made a mix that in-a-way exposes the finesse of bass playing. Most songs are laden with head-bobbing grooves, while a few others are complete show-offs. They all have one thing in common, the bass carries the mood.
Oh, you want to hear my old band, do you? Girl I threw in a song for you. Six songs down, if you listen NOT ON SHUFFLE. Don't shuffle this, man. I have these songs in an order on purpose.
I still like you, though.
I give you, The "Crunchy Paths and Cozy Baths" mix!
You know where to find all my mixtapes, right?
Right.
Happy October!