Side dish party town! (and it's Paleo. I think.)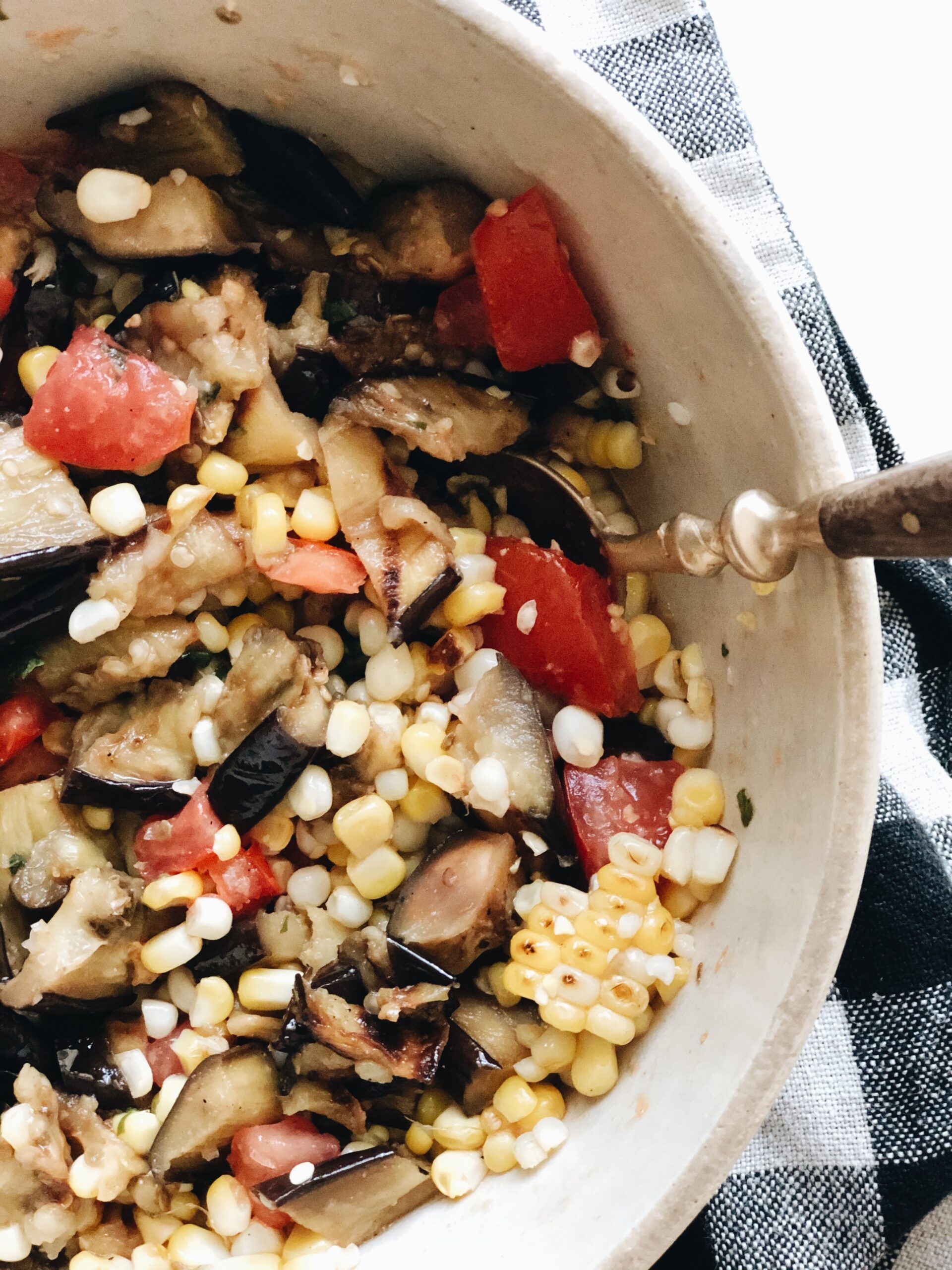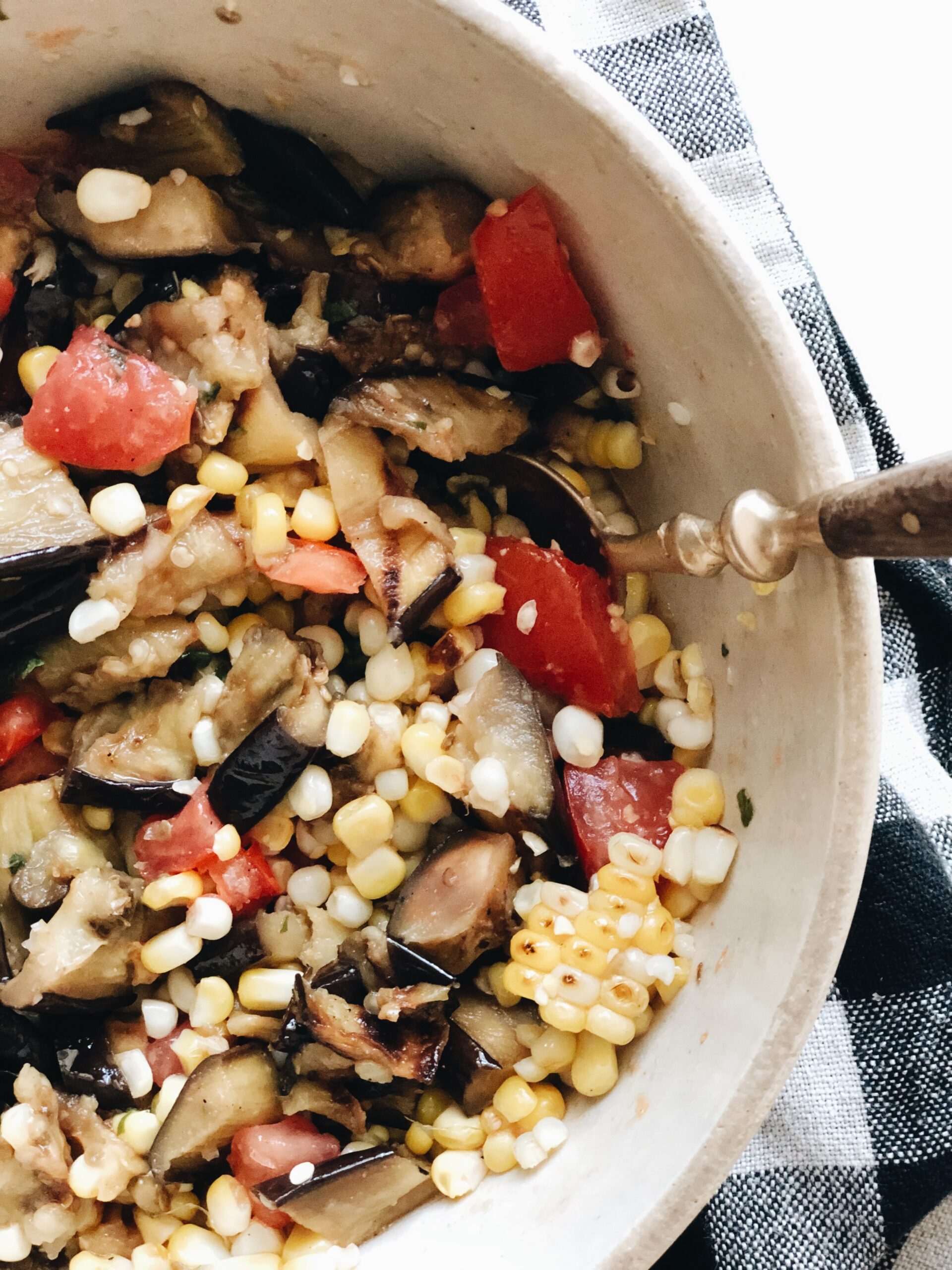 It might not be with the corn in it, actually.
Okay I just looked it up and it's definitely not Paleo. Hahahahaha. But I psychotically love corn so I'm tweaking the rules. We'll call it another PaleNo recipe.
You dig? Of course you do.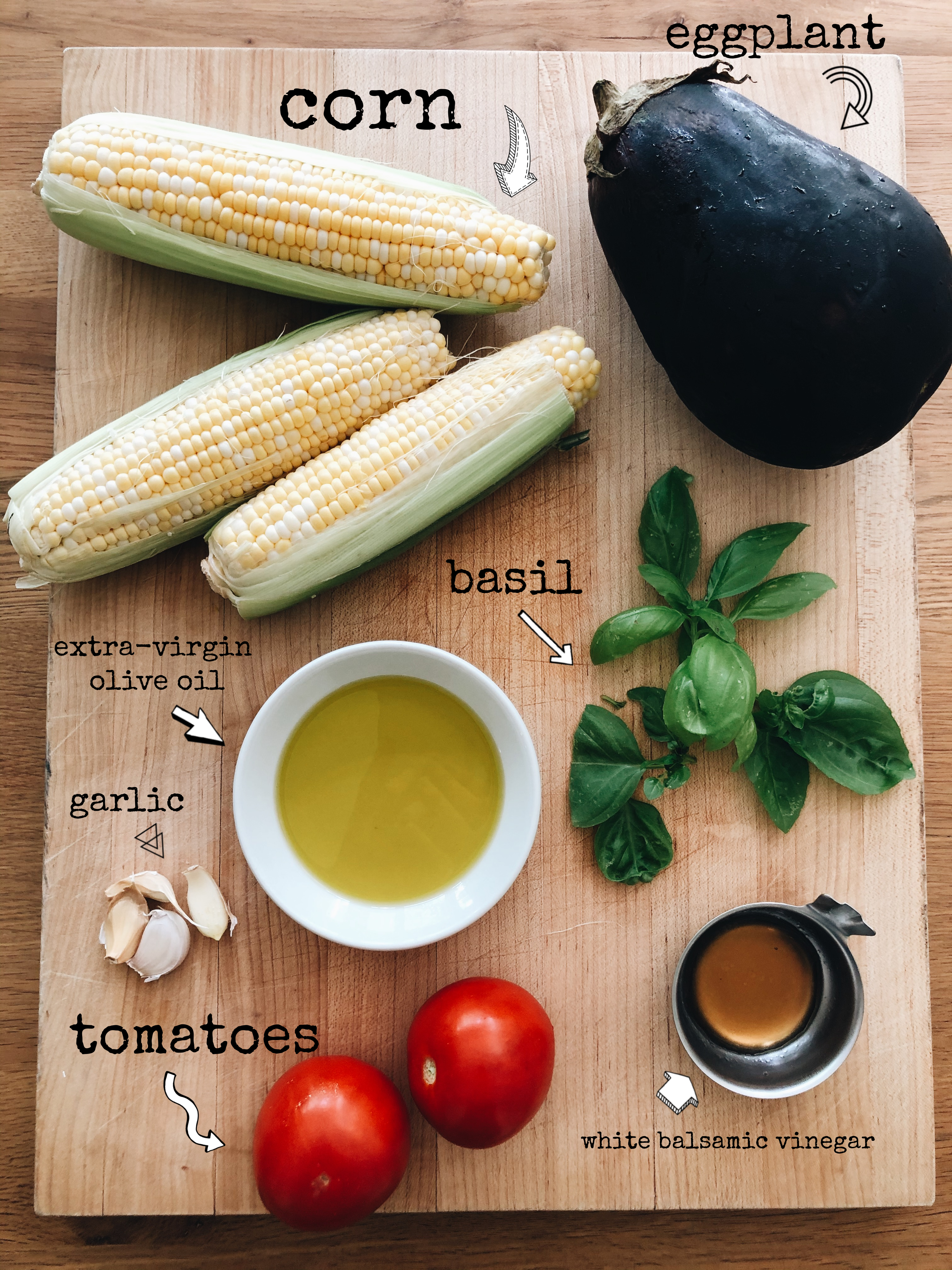 While eggplant isn't my normal go-to veggie, I can't stop thinking about last summer when we were visiting my in-laws in Fayetteville (oh, travel memories. le sigh.), and my mother-in-law Shea grilled these long skinny Japanese eggplants, and they were so perfectly tender and smoky and succulent and almost sweet and I died right there at the table. She served them alongside a tomato salsa (verrrrrry similar to my marinated tomatoes I've been showing you since May of 1976), some grilled chicken and garlicky angel hair pasta. We all passed out from the deliciousness and never came back.
So I made a salsa hybrid baby love child thingy out of that inspo!
Except I couldn't find Japanese eggplant (the farmer's market is surely to have them), but I'm still a good person.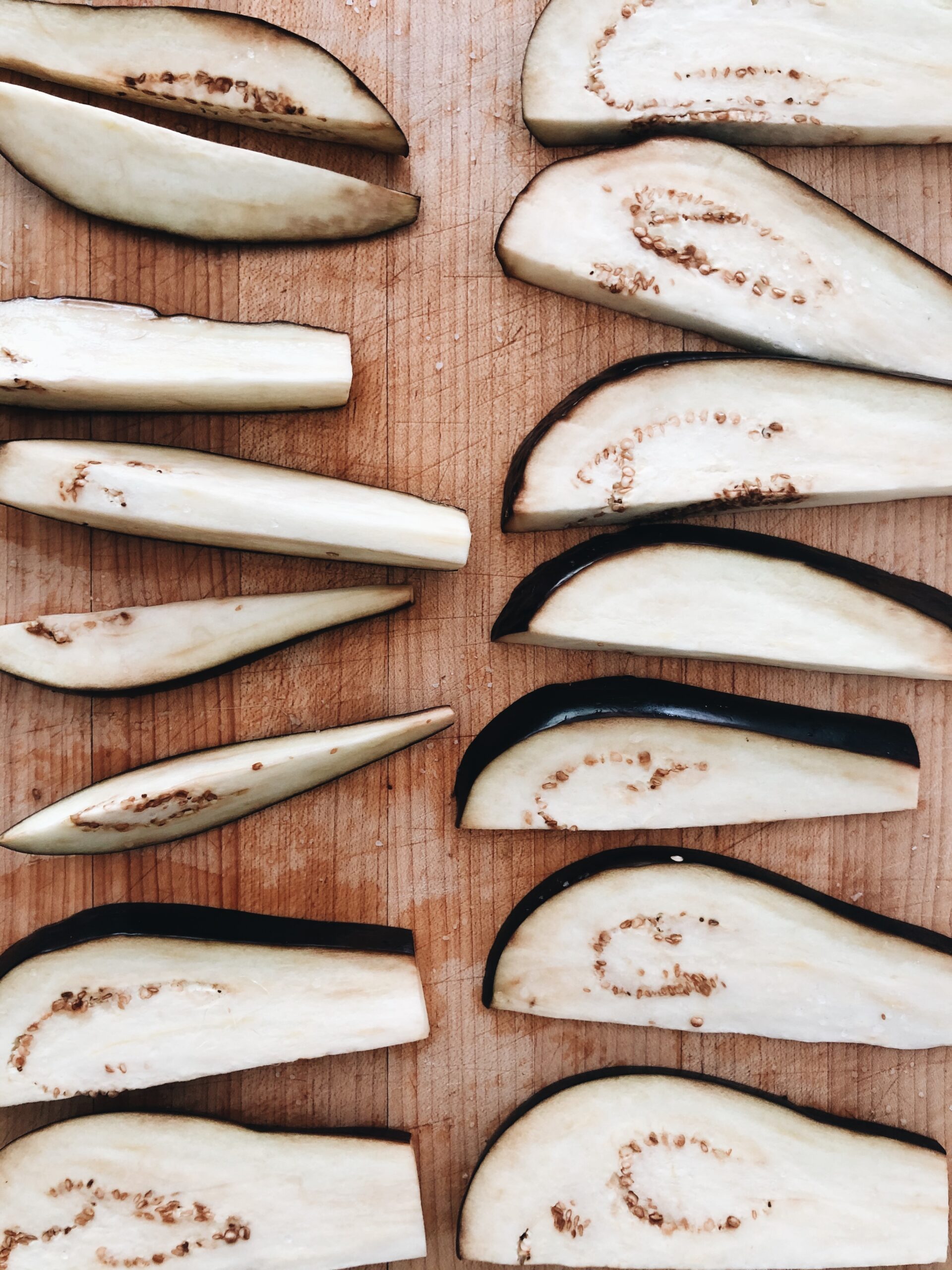 Slice and salt the eggplant, just to draw out as much moisture as you can, so they don't end up on the side of mush. We want none of that mush. None of it.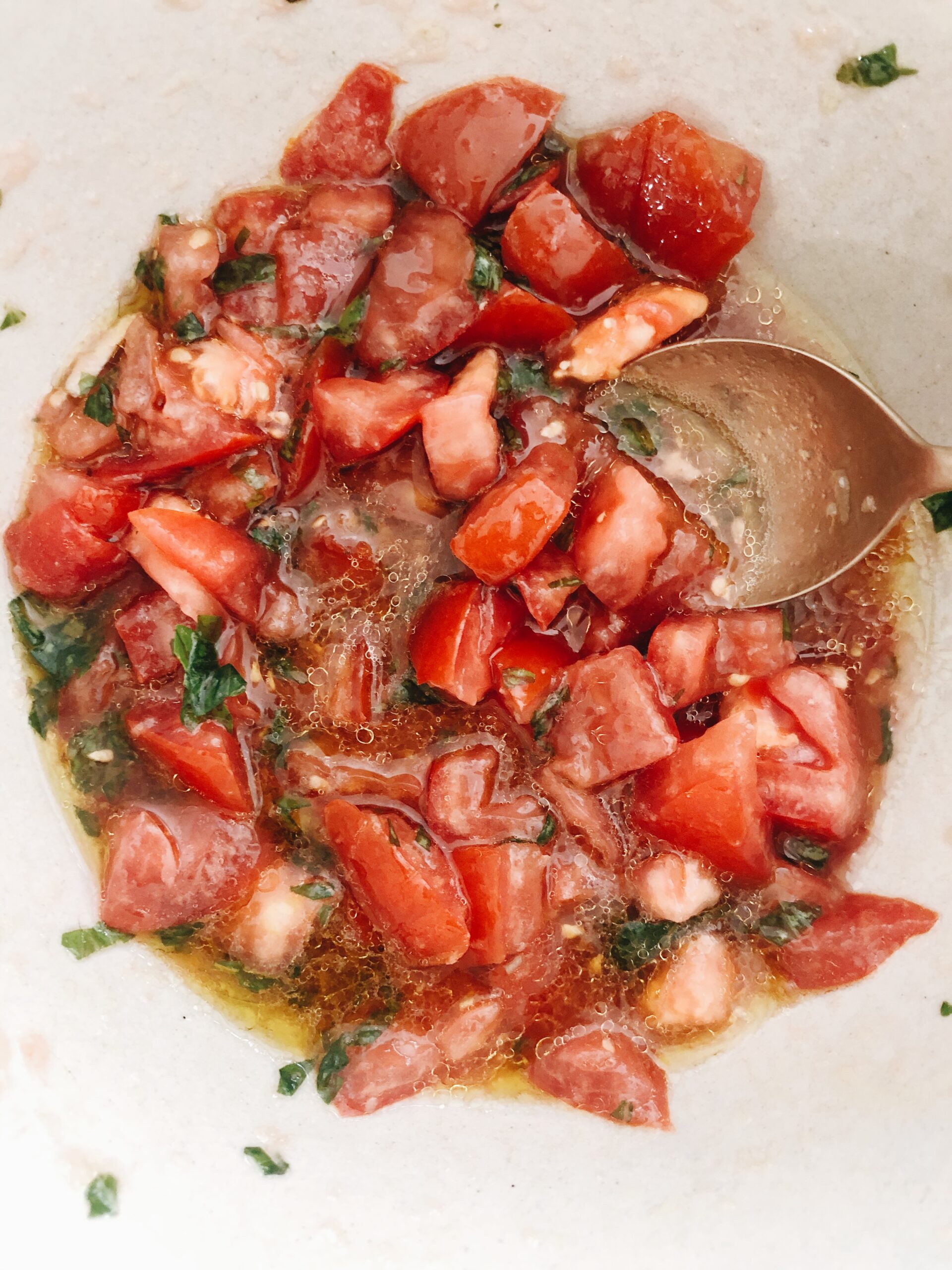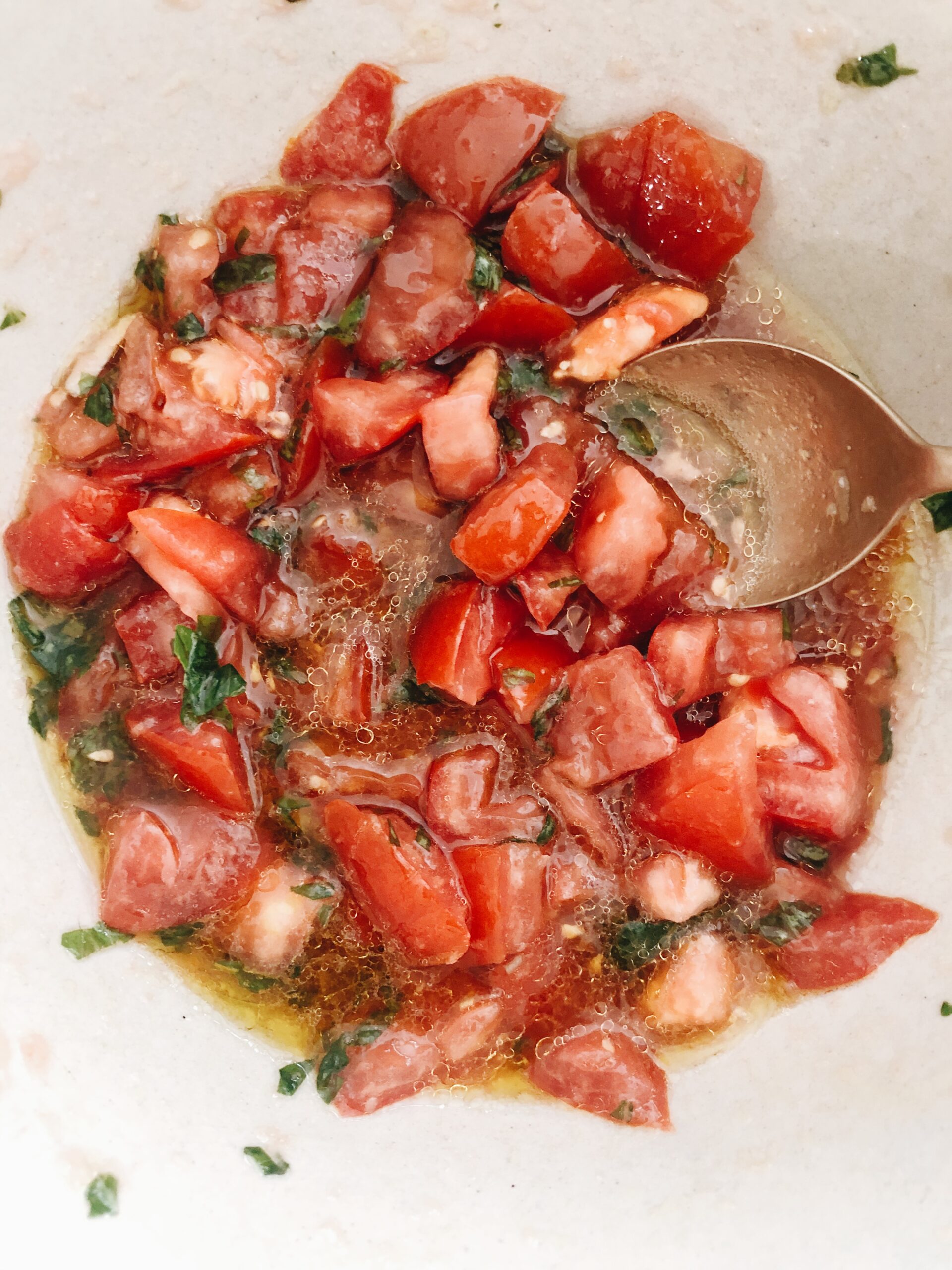 Prep your tomatoes, just like I always show ya. These might be a tad oilier than my normal batch. I have no idea what was going on with my raging inner soul fairies. We'll just roll with it.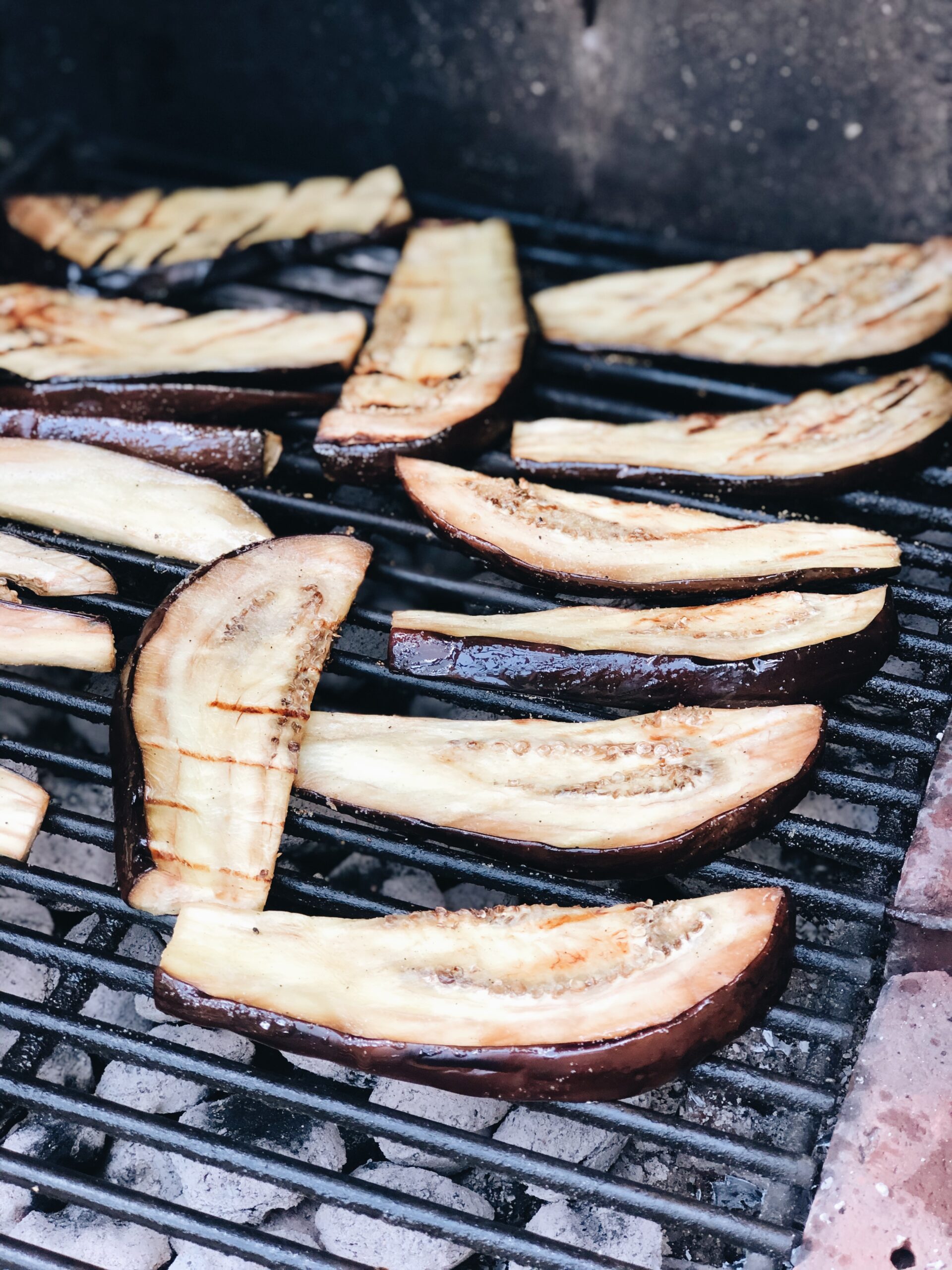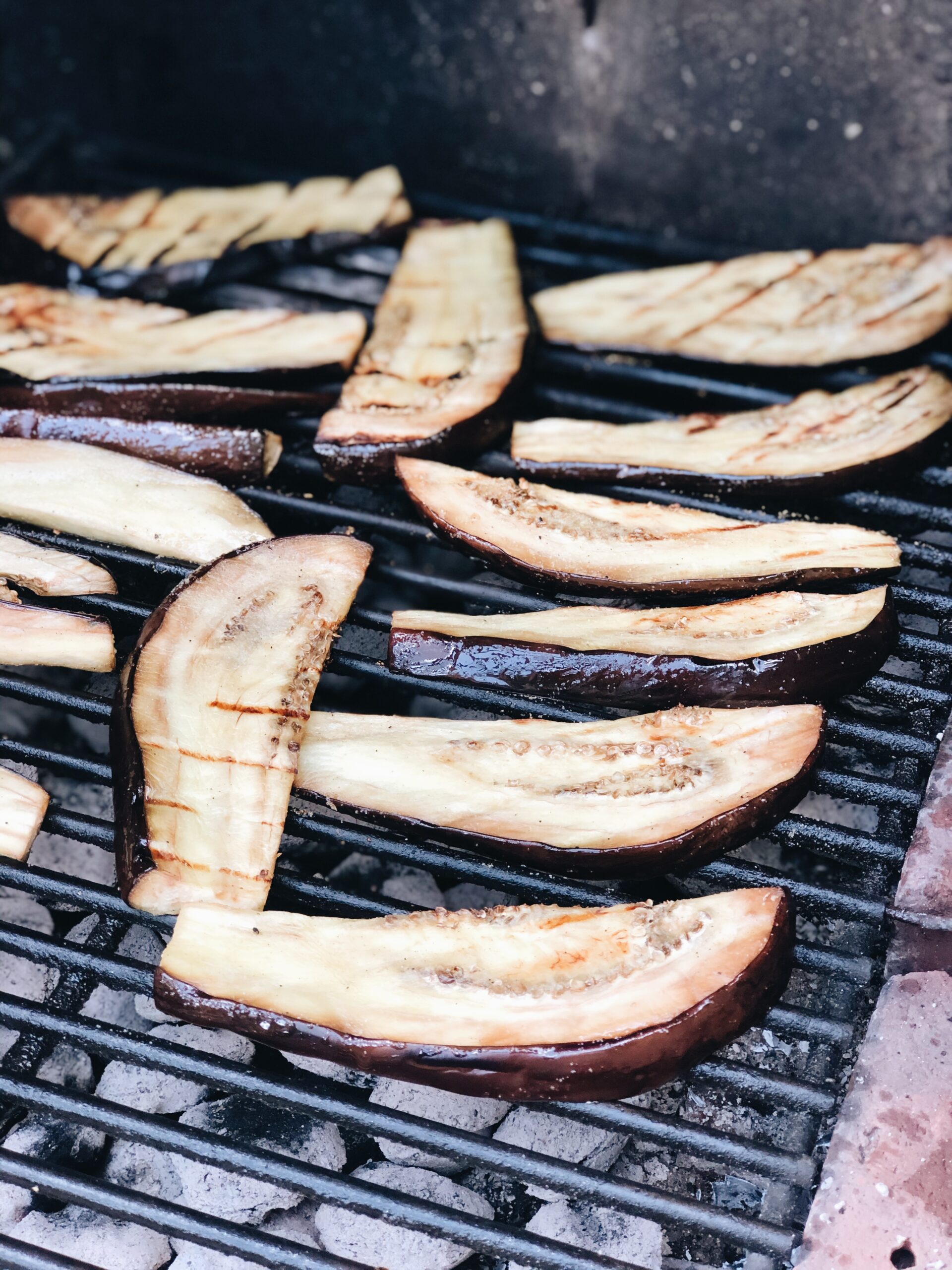 Now grill the eggplants until they're tender on the inside, but still have a little gutsiness to them because we're about to hack 'em up all Halloween style. (Poll: will there even be a Halloween this year, you think? I mean yes the day will come. But what do you think about trick-or-treating? I'm getting distracted. Never mind.)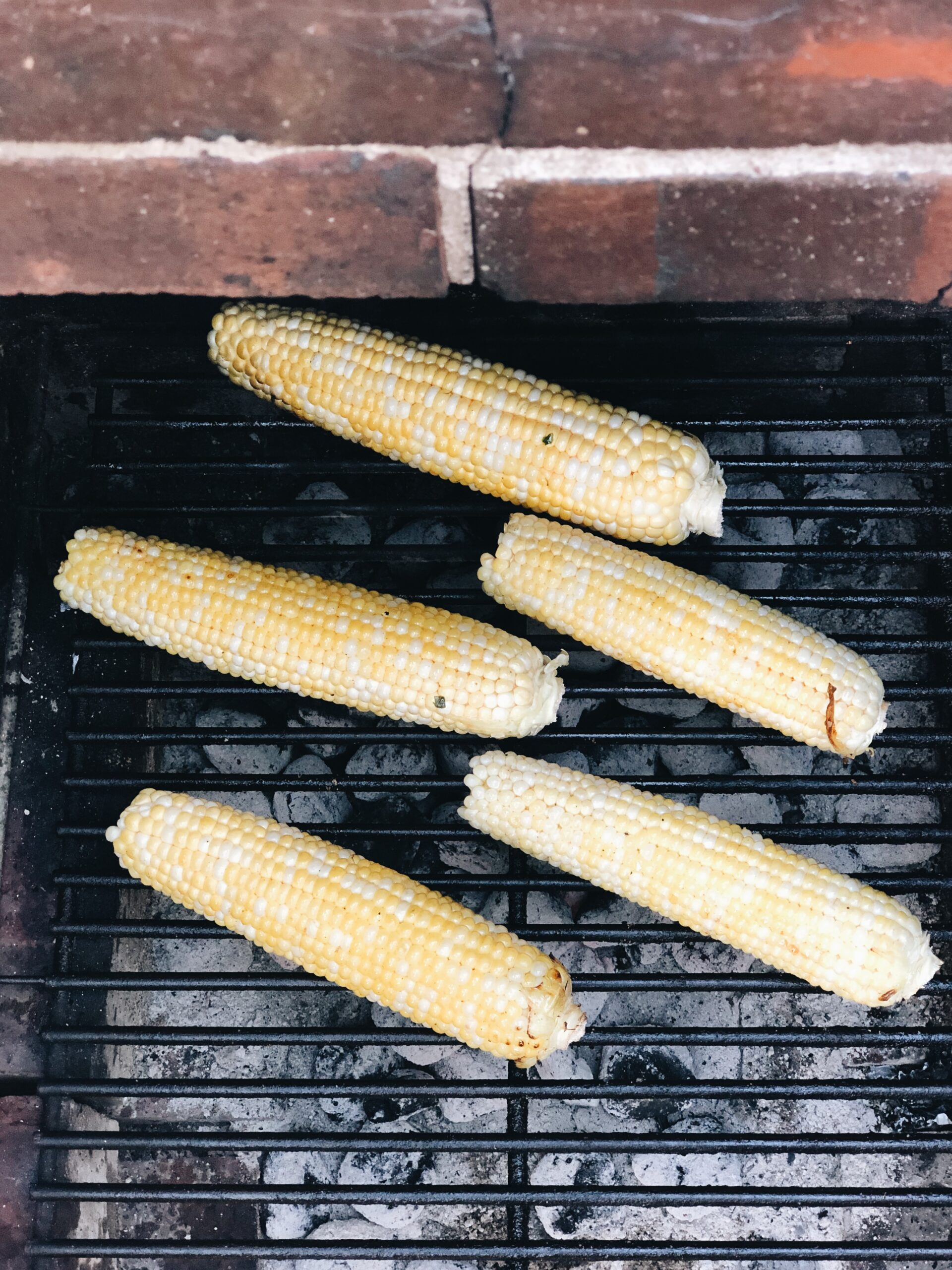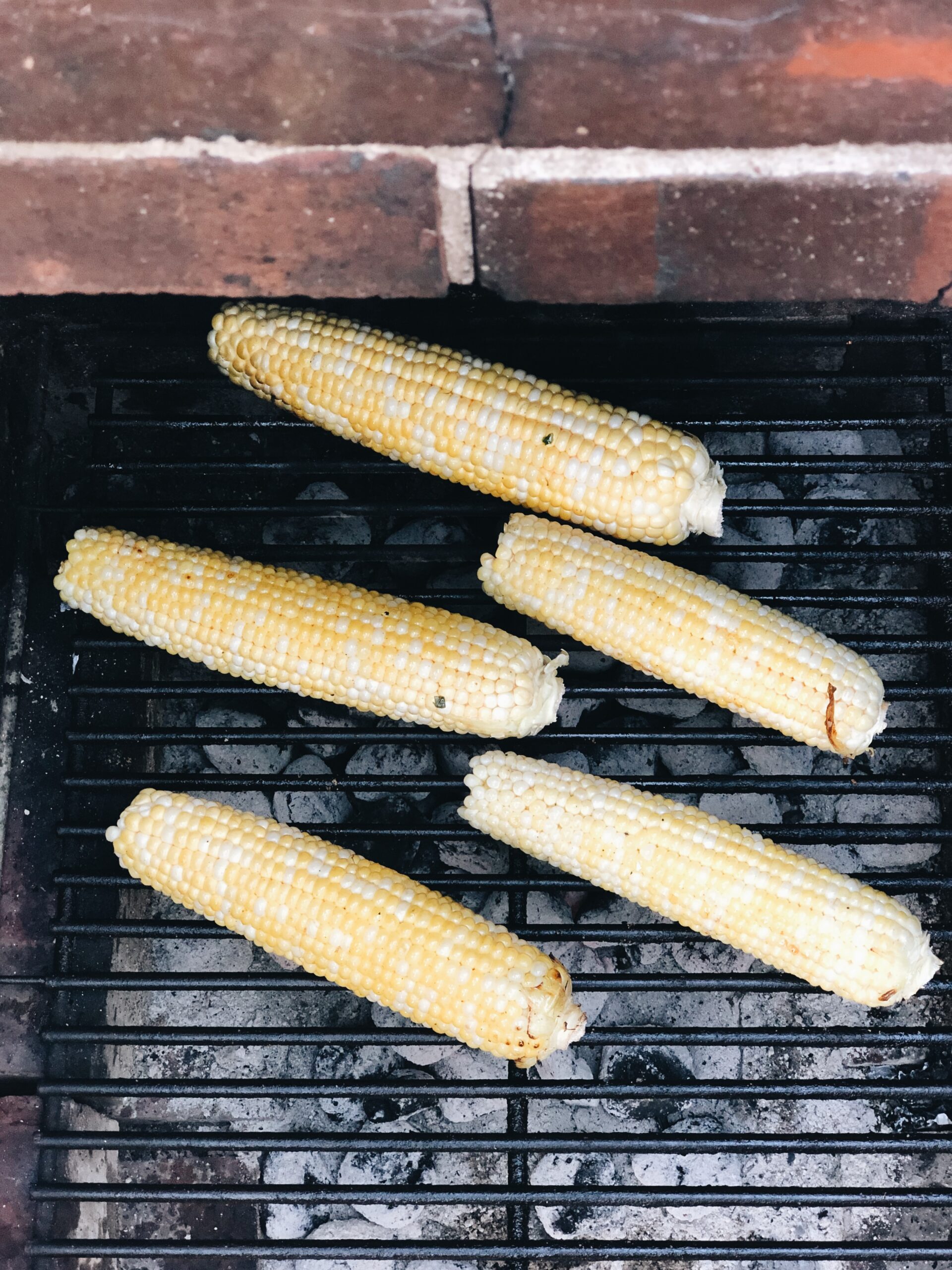 Then grill your corn, bruh.
My heat was low and it was hot outside and taking entirely too long to get those pretty grill marks, thus my impatience won. (I put a little mix of melted butter and honey on the corn, bee tee dub.)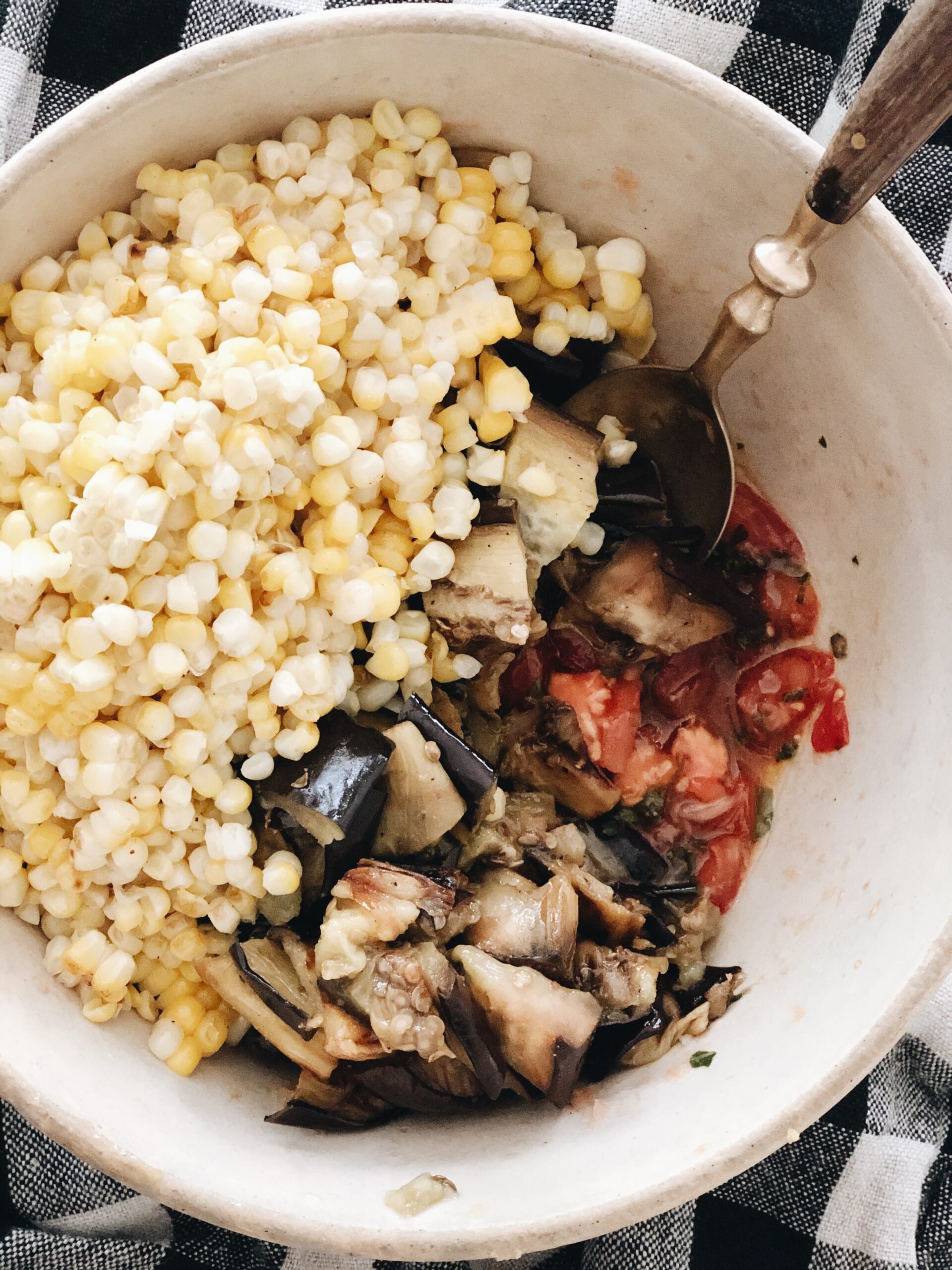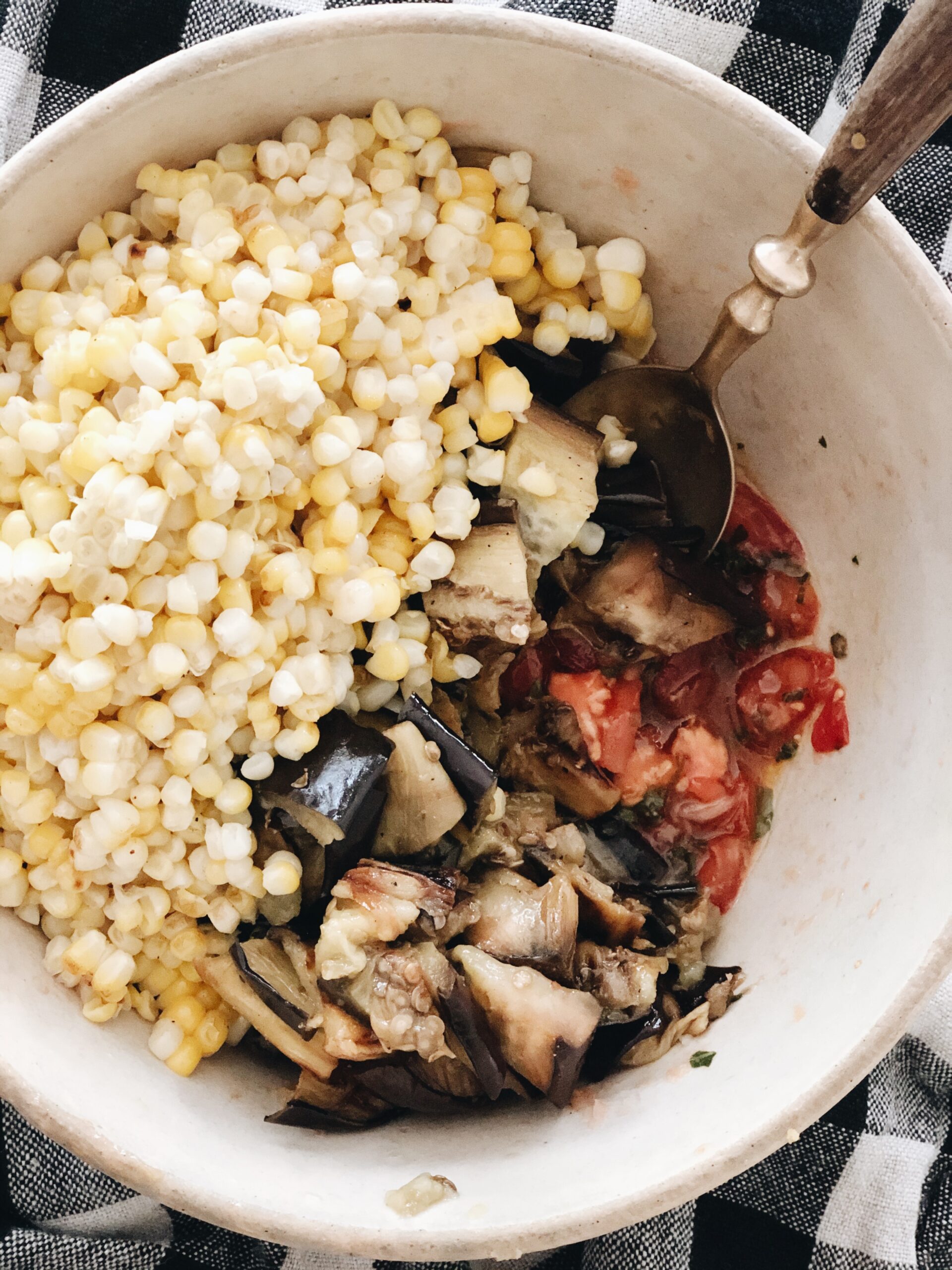 Then you just add the corn and chopped eggplant to the marinated tomatoes! Add more basil if you want. I should have added more garnish to this, but it still tasted ridiculously smoky and complex and I hate the word complex so you know I mean business.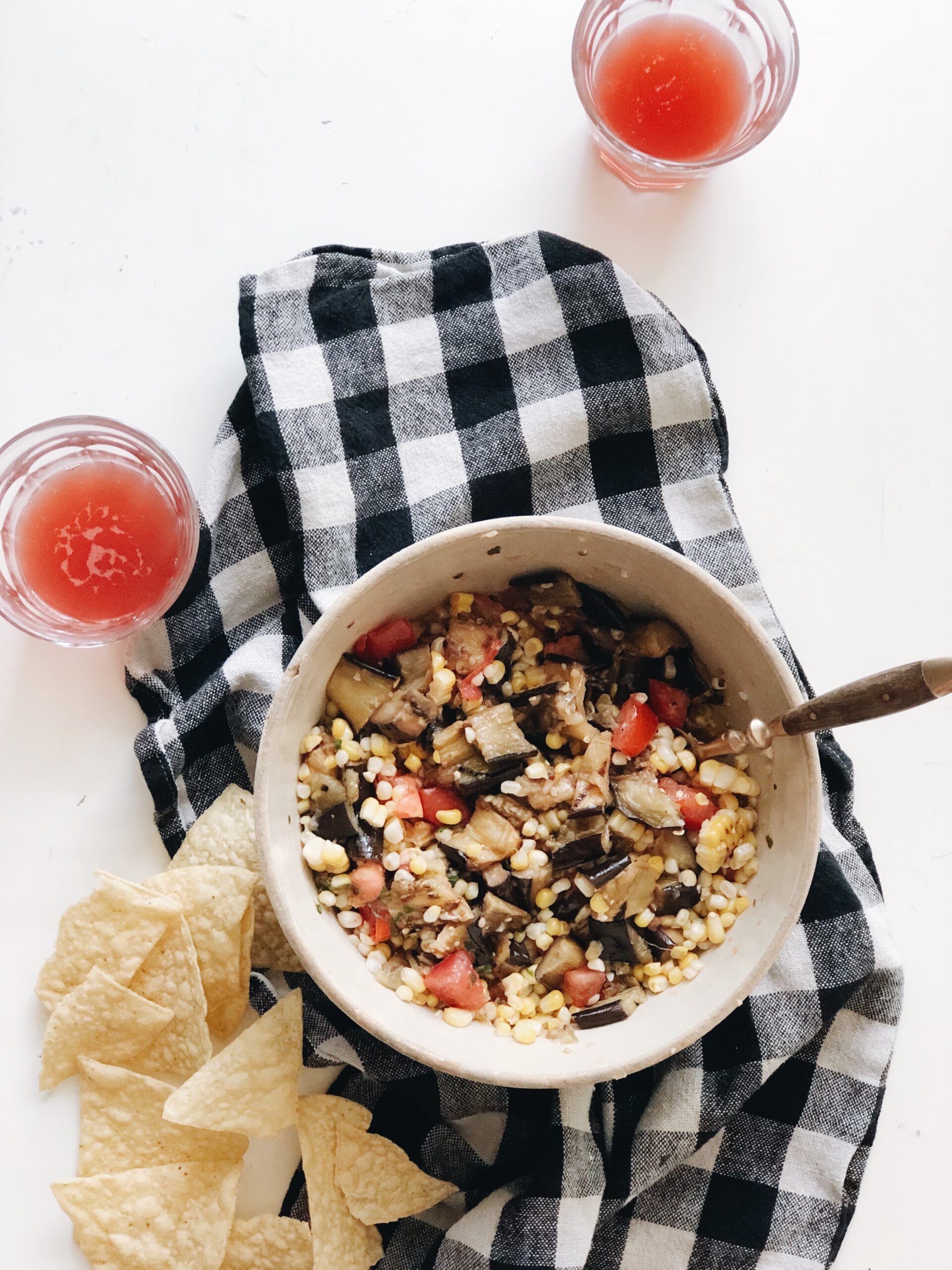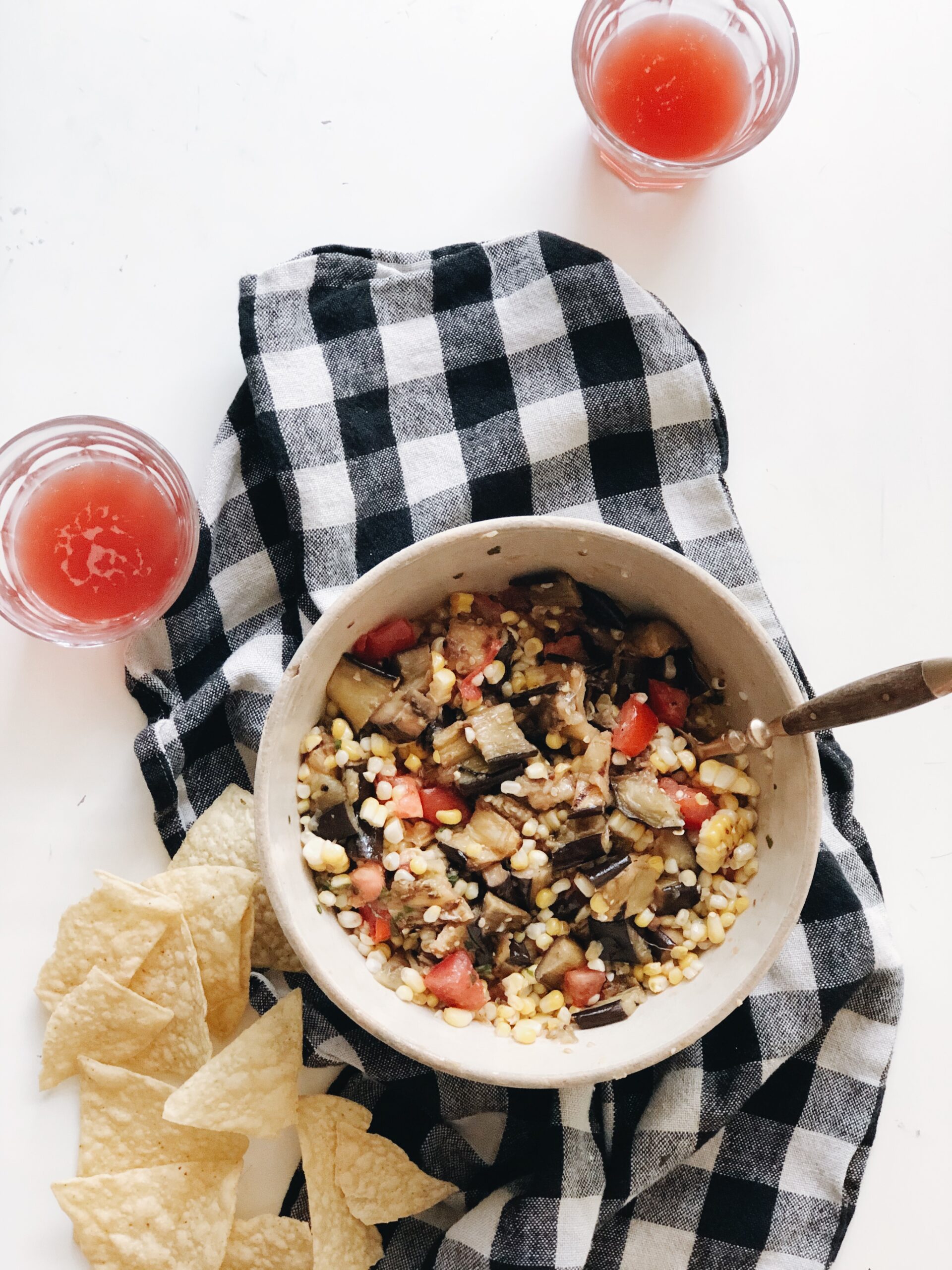 After you get it all stirred together, taste it! You'll probs need more salt. I always need more salt on everything, but that's my issue today, not yours.
You can serve with straight up like a salsa with some chips, or just spoon it over any grilled meat or fish you have on the menu. It's still summer and it all works so just let it guide you.
It might not be the sexiest looking thing, but OH MAN the flavors are absolutely wonderful (acidic meets depth all over the freaking place) and ah know you're going to love this. LOVE THIS. If you dig eggplant that is, otherwise I have no idea what we're even doing here.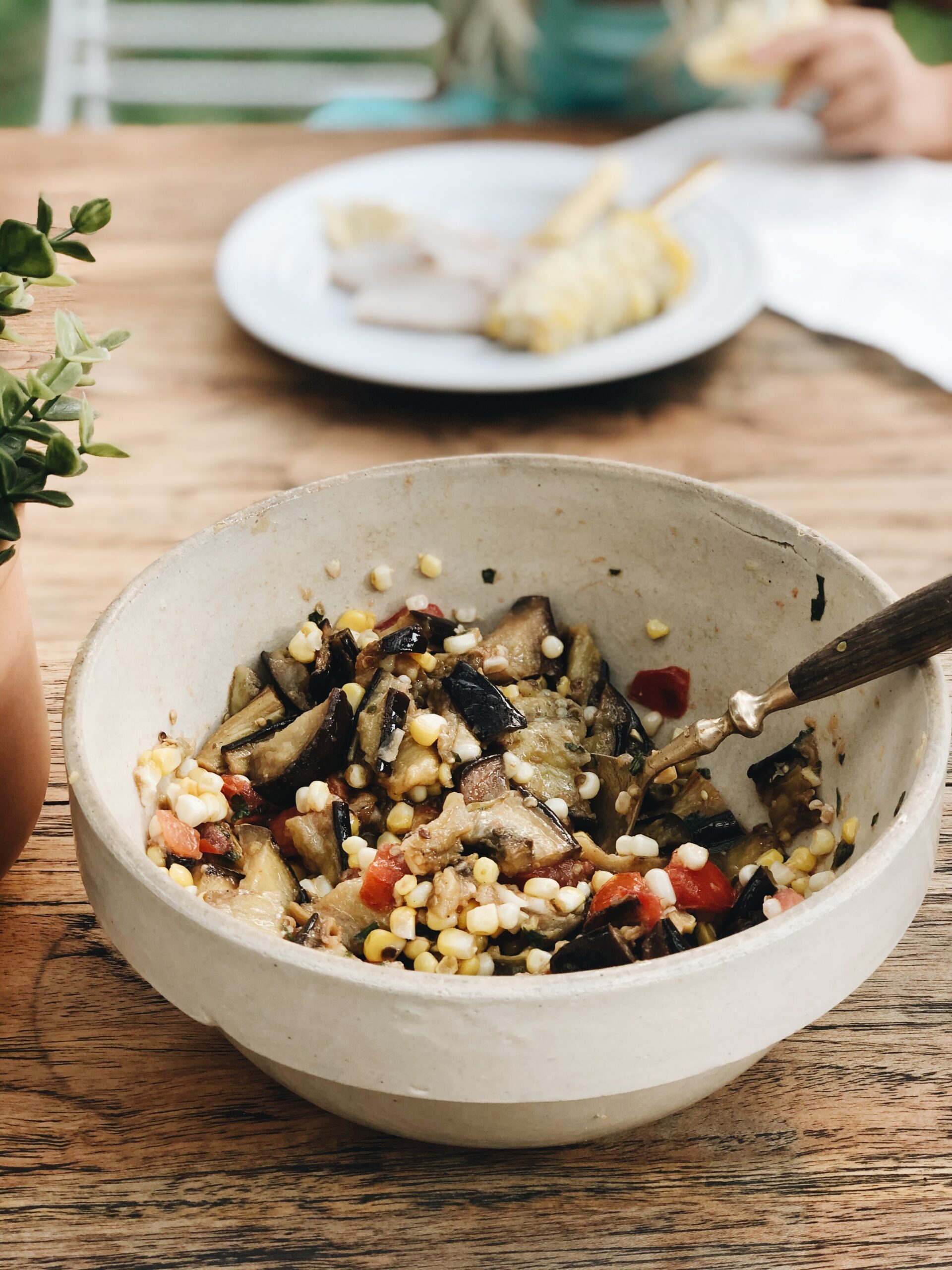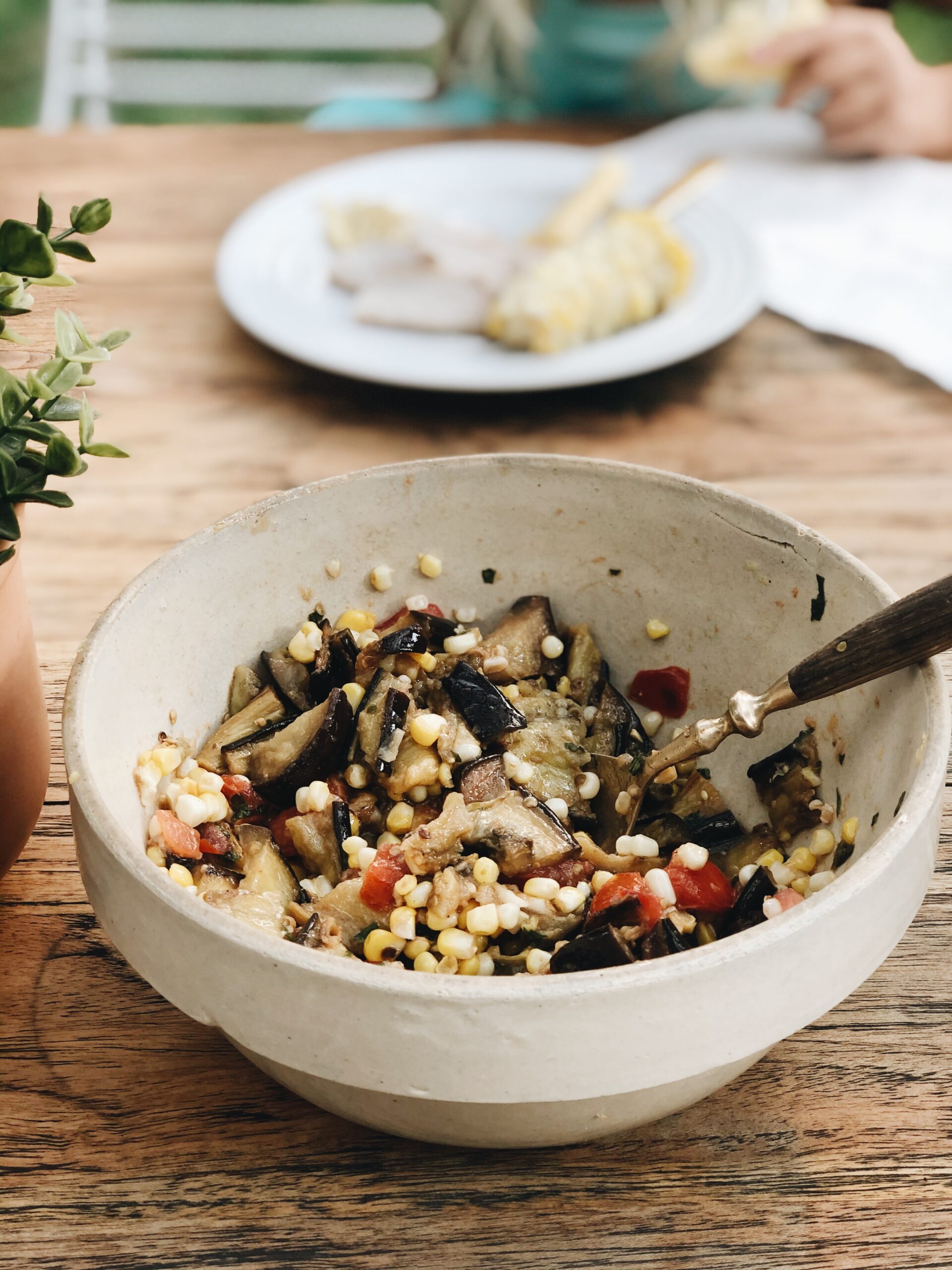 This weekend? This weekend.
Grilled Eggplant and Corn Salsa
Ingredients
1 medium to large eggplant, thinly sliced lengthwise
3 ears of corn
2 medium tomatoes, diced
4 garlic cloves, minced or grated
2 tsp white balsamic vinegar (white wine vin is fine)
3 Tbs. extra-virgin olive oil
A handful of basil, chopped
Coarse salt
Instructions
Sprinkle the salt over each eggplant slice and let them sit for about 30 minutes. You'll see moisture droplets (sorry) appear on the tops of the eggplant. Just pat them dry, then flip, salt and sit another 30. This will draw out a lot of moisture from the eggplant, which is good. Less mush!
In a medium bowl, combine the diced tomatoes, garlic, vinegar, oil, chopped basil and a good pinch of salt. Let this sit out on the counter to marinate as long as you want.
Preheat your grill to a medium high.
Grill the eggplant until tender, about six minutes per side. Maybe more, depending on your grill. Grill the corn (I brushed each ear with a little mix of melted butter and honey, but you do you) about ten minutes, until you see some charring here and there.
Dice the eggplant into chunks and slice the corn into the bowl of marinating tomatoes. Gently stir and serve immediately with crackers or chips. You can even just spoon it over any grilled meat you have. SO GOOD.
Serves four-six!
7.8.1.2
445
https://bevcooks.com/2020/08/grilled-eggplant-and-corn-salsa/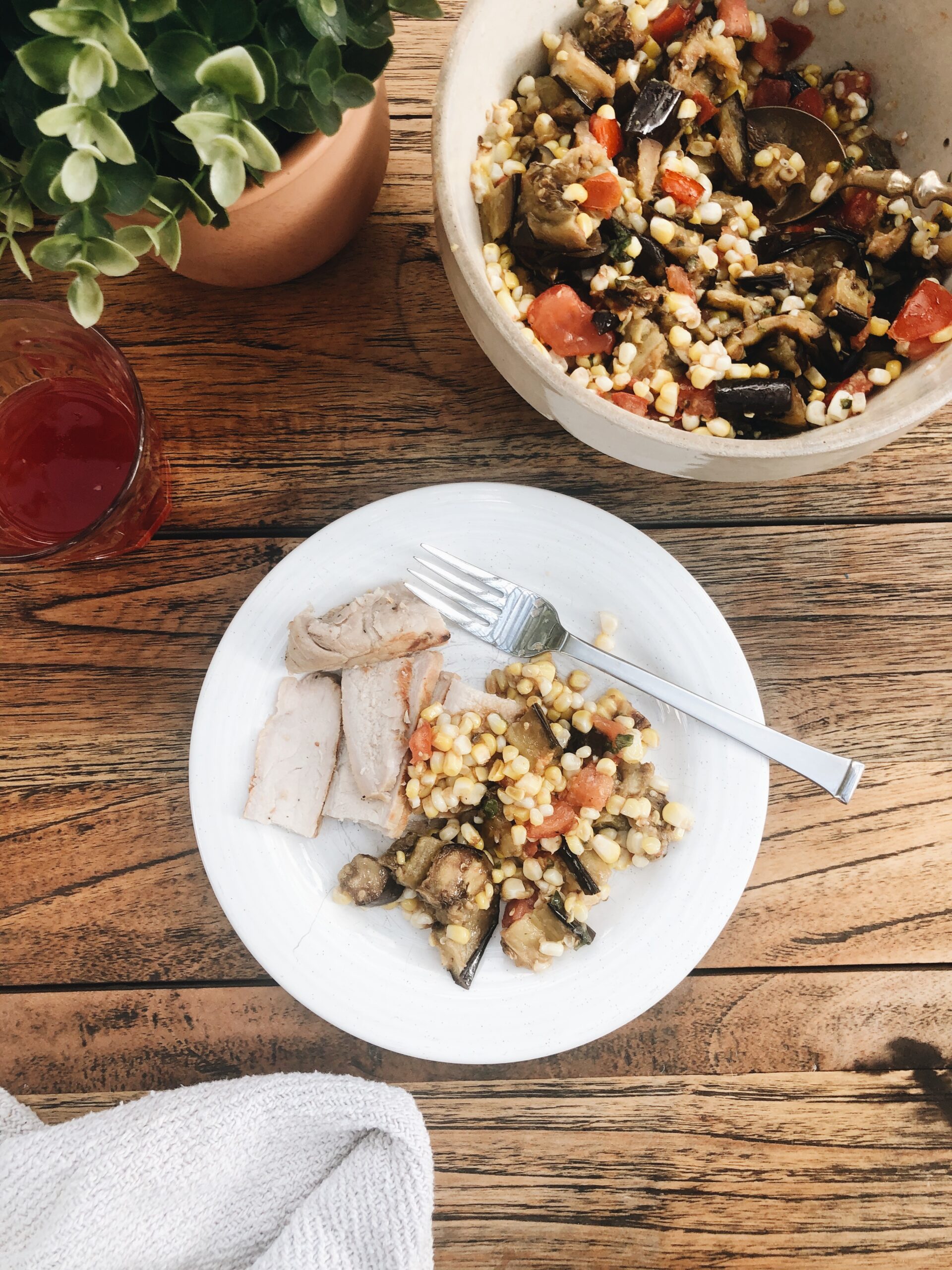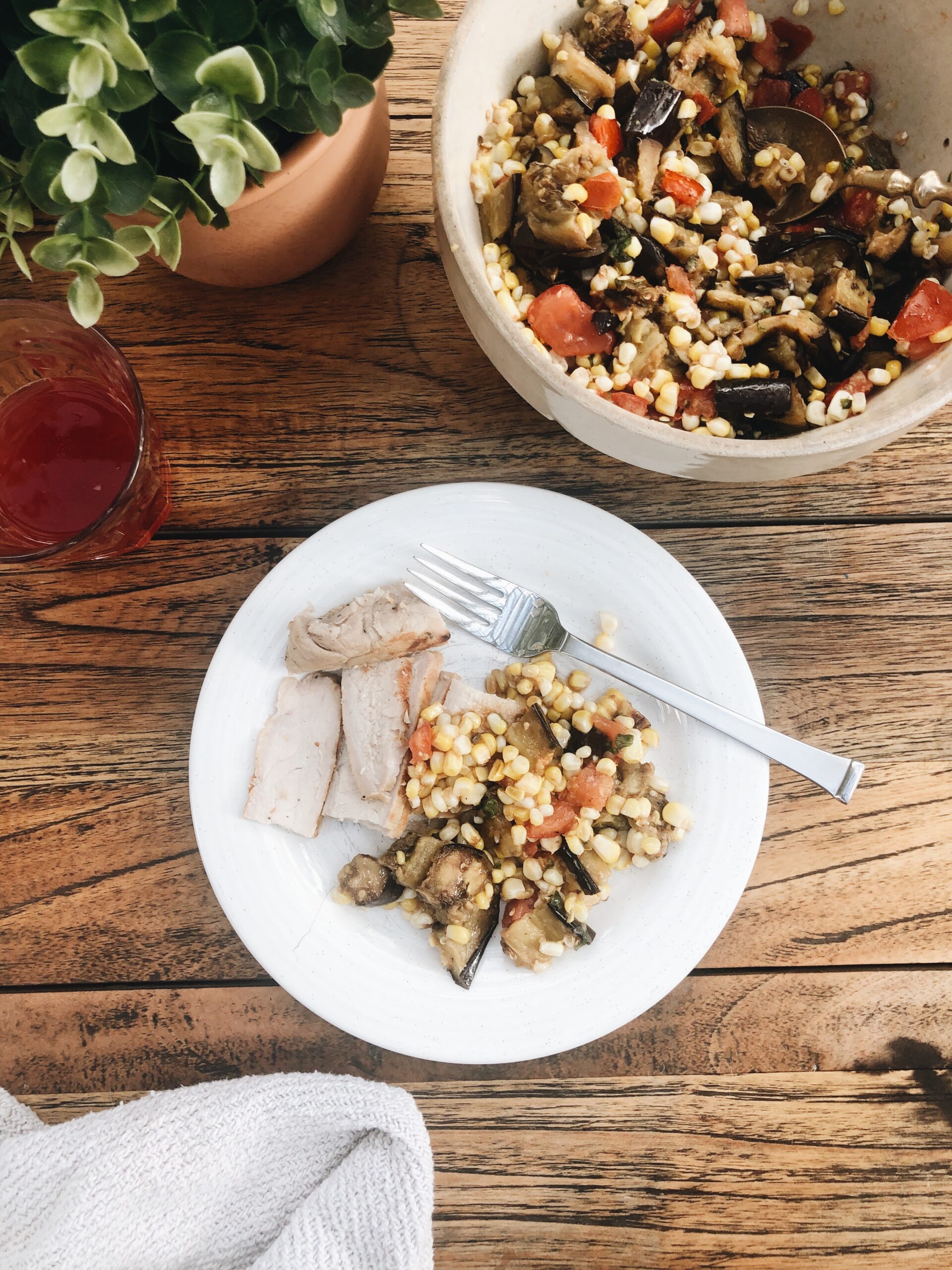 Add more garnish if you feel like it. 🙂