This is like, pandemic chic.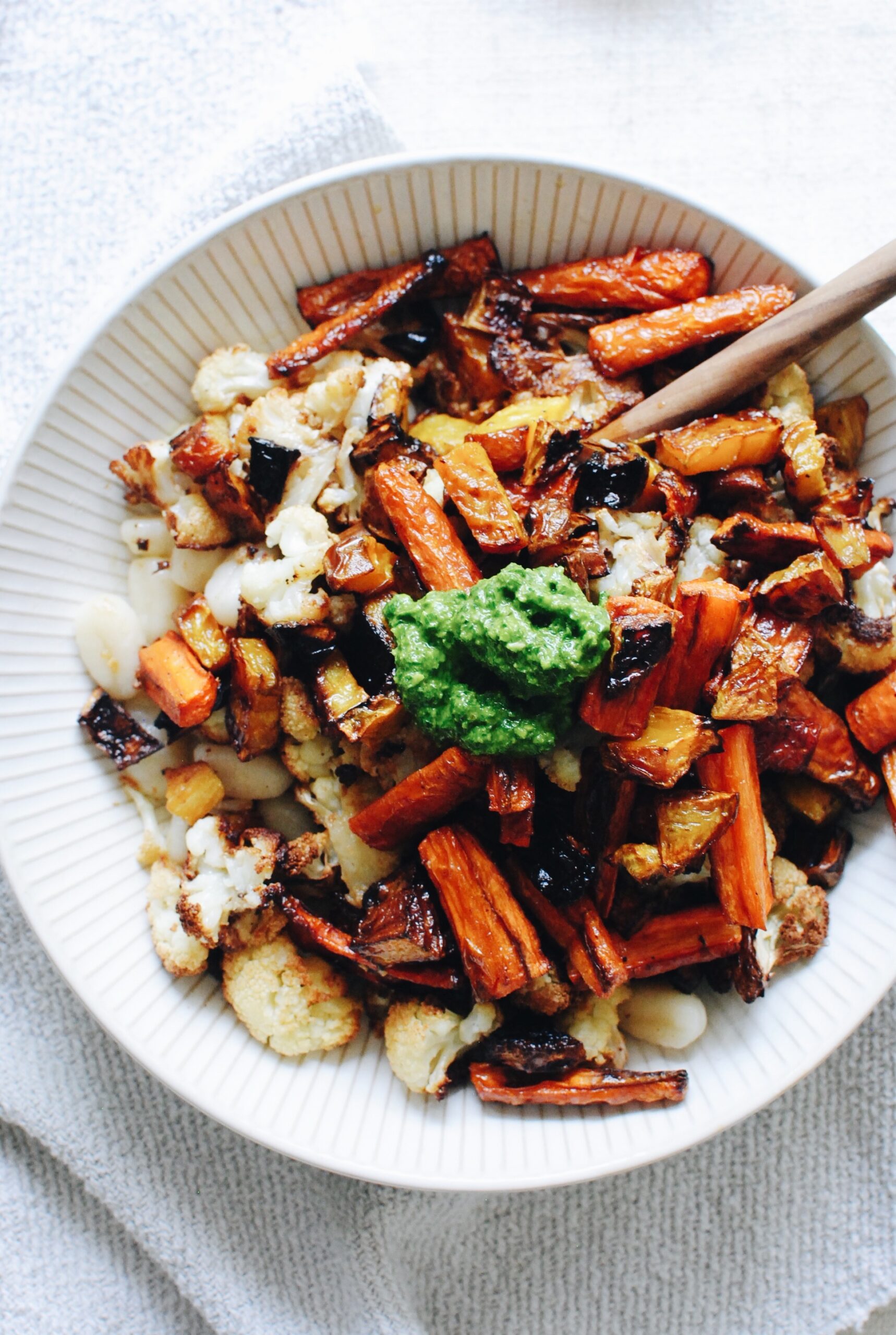 It's that one meal where dried goods meets bottom-of-the-veggie-drawer meets garden birthage fresh. And it's vegetarian! Just in case you needed to hear that today.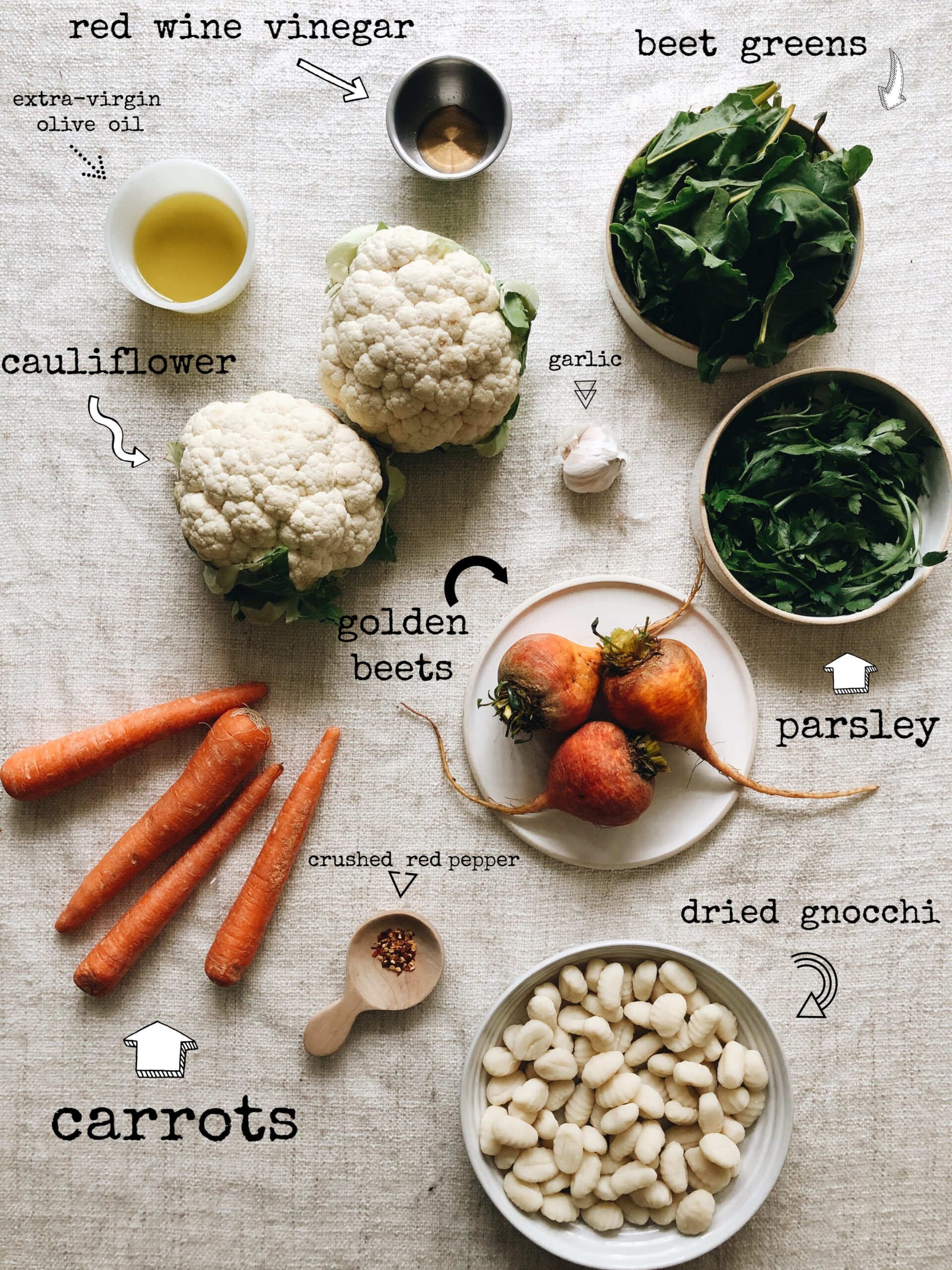 It looks like a lot, but honestly it's just an ish-load of chopped veggies in a hot oven getting a gorgeous roast for an hour. See, hands off! This is the way I take care of you.
Oh – before we get down to the chimichurri, know this is highly adaptable. If you can't find beets to use the greens in the chimi, you're still a good person. Anything works! Grab multiple herbs from the garden and whizz it up.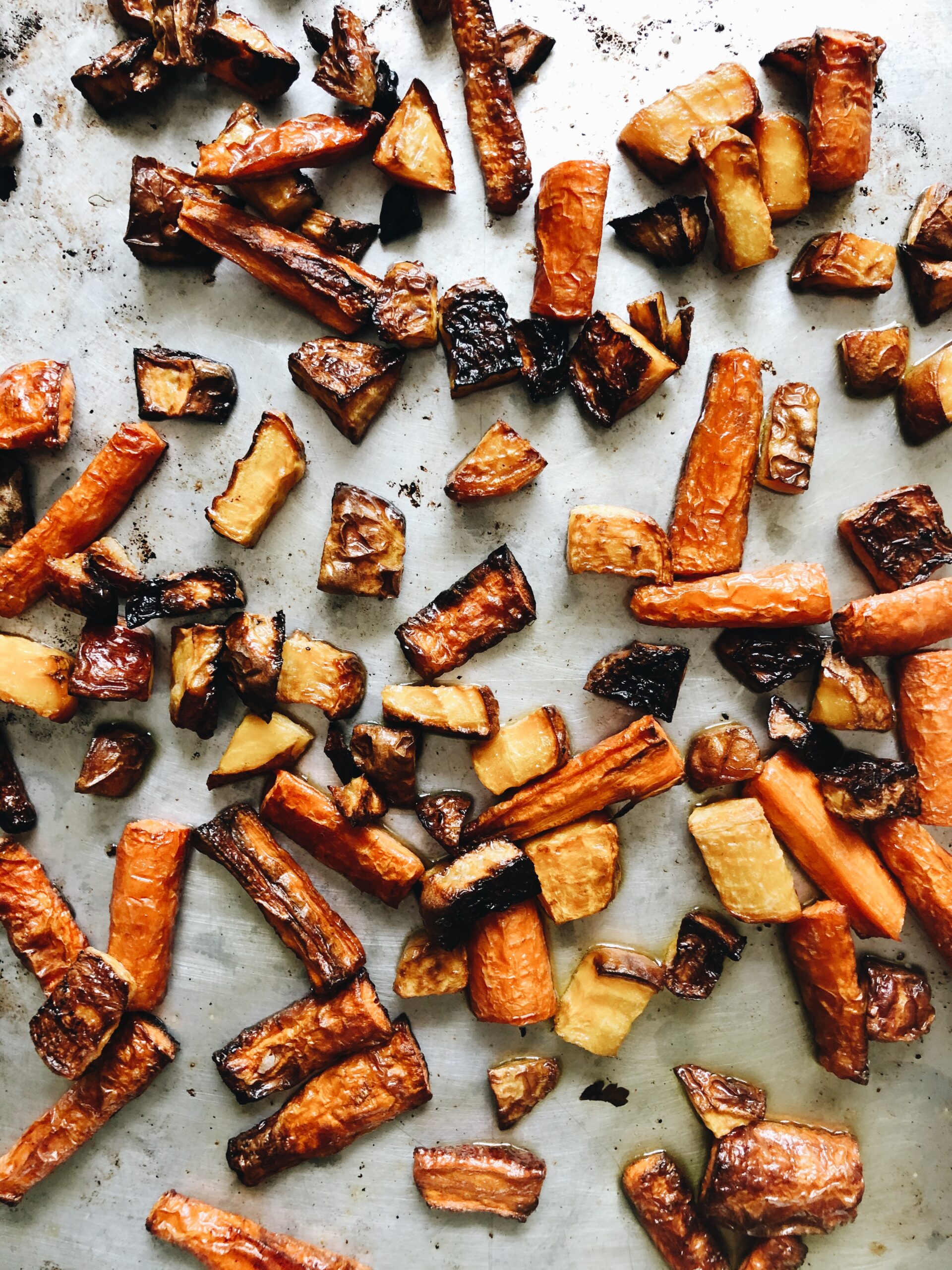 Behind door number one we've got carrots and golden beets. I couldn't resist the beets when I saw them batting their eyes at me in the store. That brilliant orange color melted me into submission and honestly I've not since recovered.
Dice it, roast it. (If you want to add a dash of cumin powder to this tray, FLY.)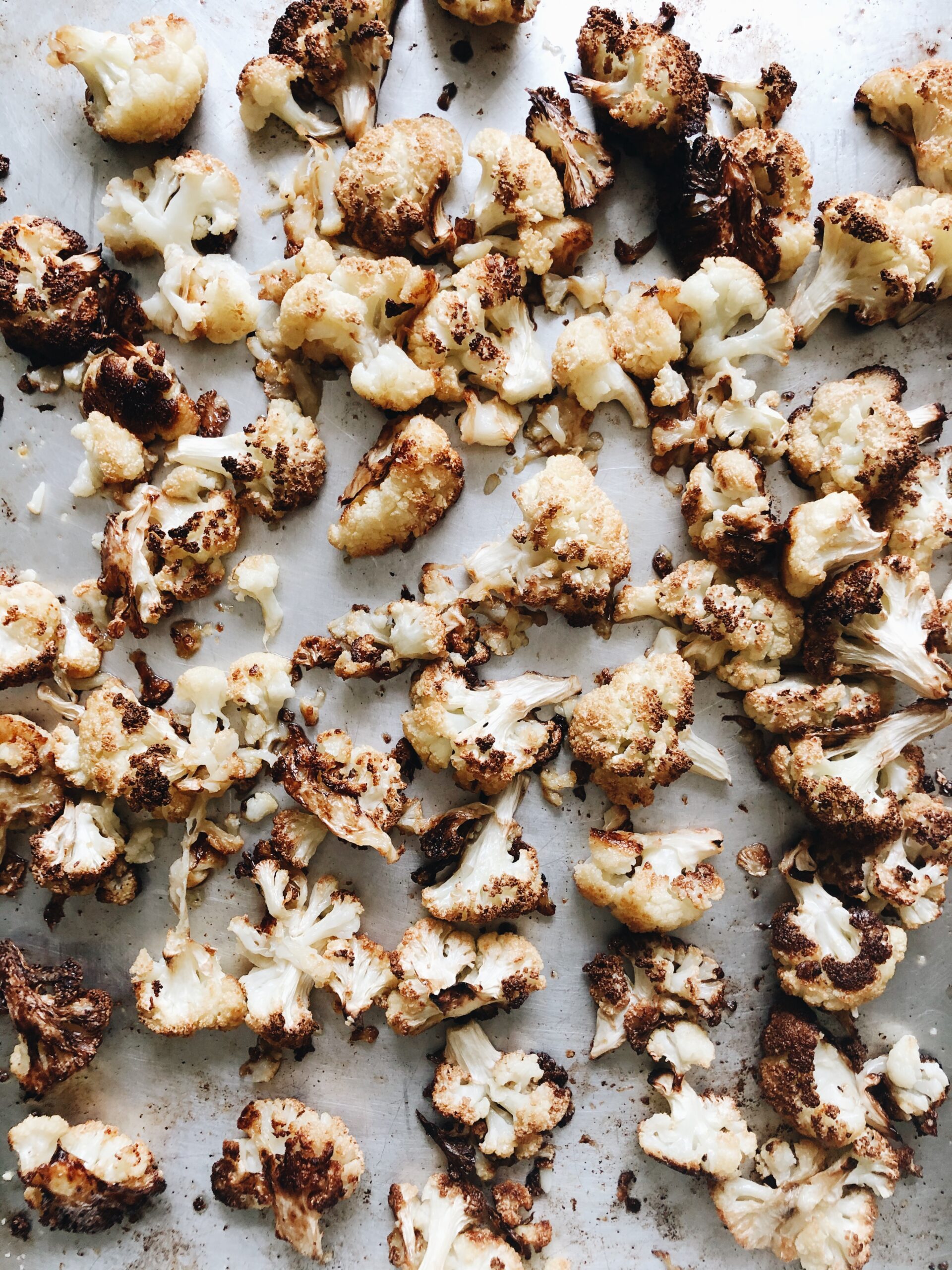 And behind door number two we have two heads of cauliflower. I AM OBSESSED WITH THE CAULI. I've got loads of roasted cauliflower recipes on this here internet website URL and I'm not stopping anytime soon.
TIP: break or cut the florets down to a small size. Too large a floret yields an odd, off-putting yellowing post roast, and we ain't got time for that. You want char. Deep browning. Crispy edges and tooth-tender centers.
You feel me?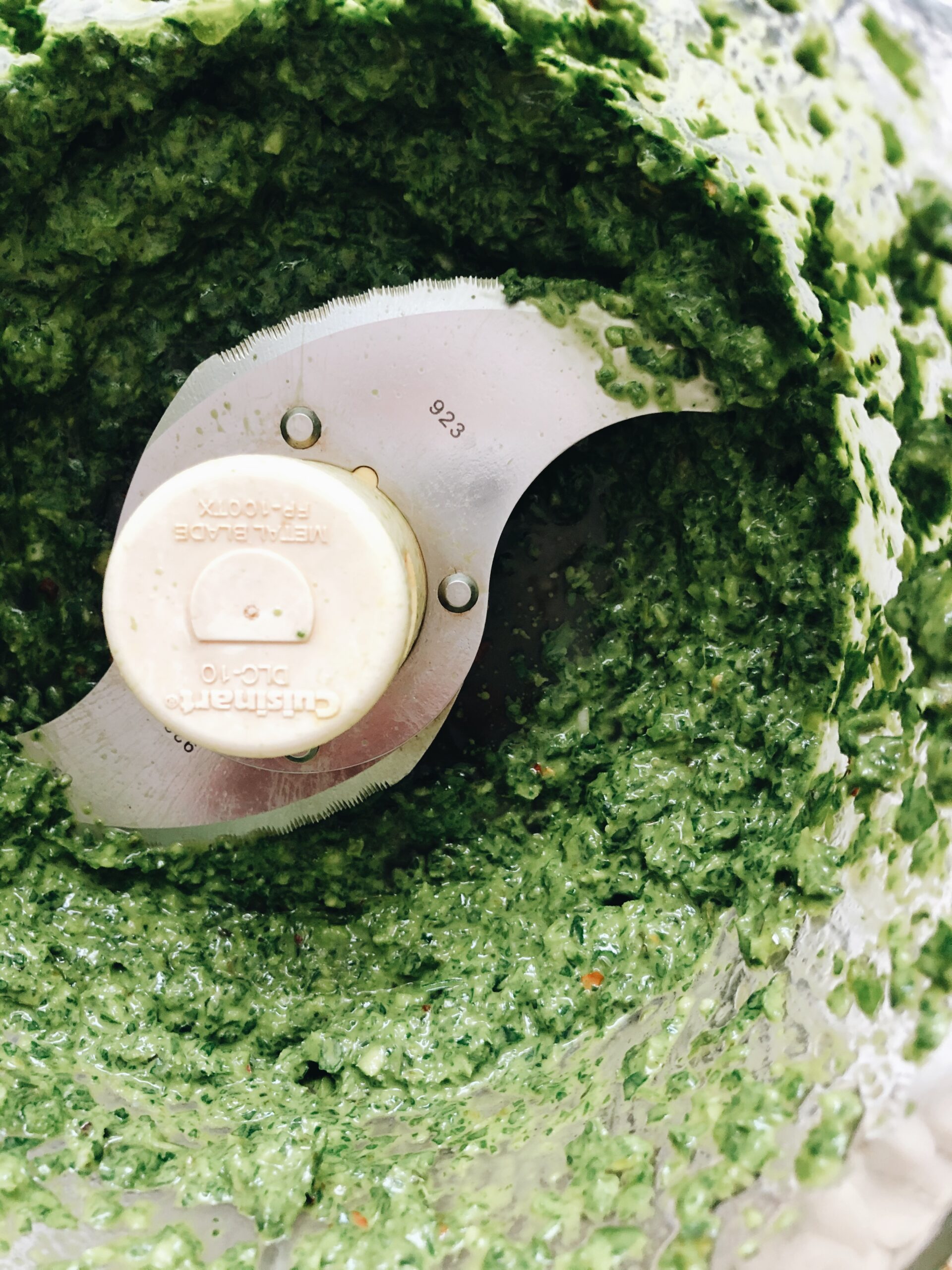 Chimichurris, pestos, green slurries – I live for them. They make the perfect acidic drizzle for anything that has a deep flavor, like our roasted beauts. Get in the habit of whizzing these up. They'll flip every single one of your meals upside down and right side up again.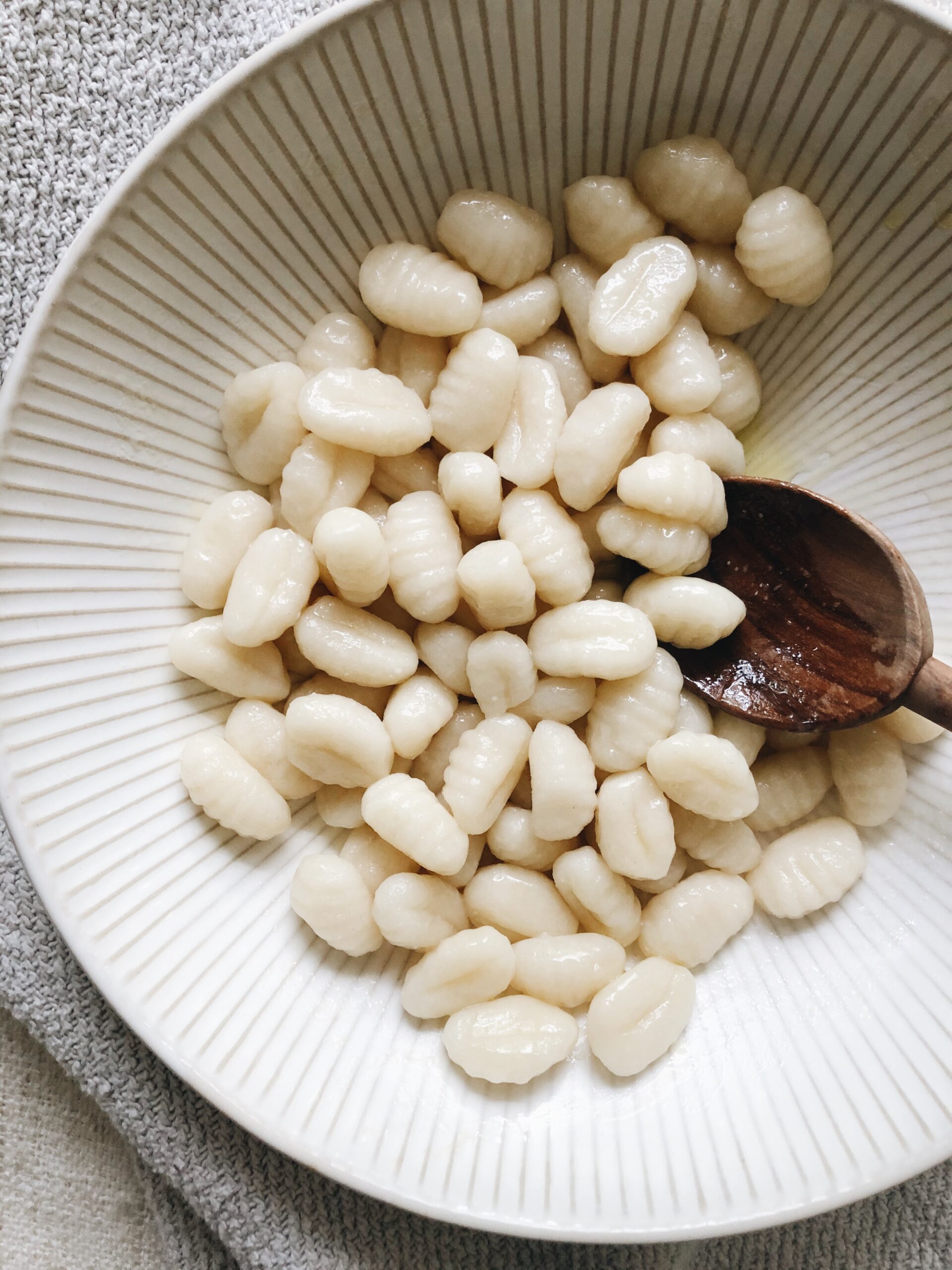 Boil some gnocchi, okie dokie? (<—not even a chance of being sorry)
Once you've dropped these into hot water for about three minutes, they'll float to the top. Save about 1/2 cup of that starchy pasta water and drain the rest. Add the water back and either a Tbs. of good olive oil or a pat of butter. Pinch of salt? Sure! We're living today.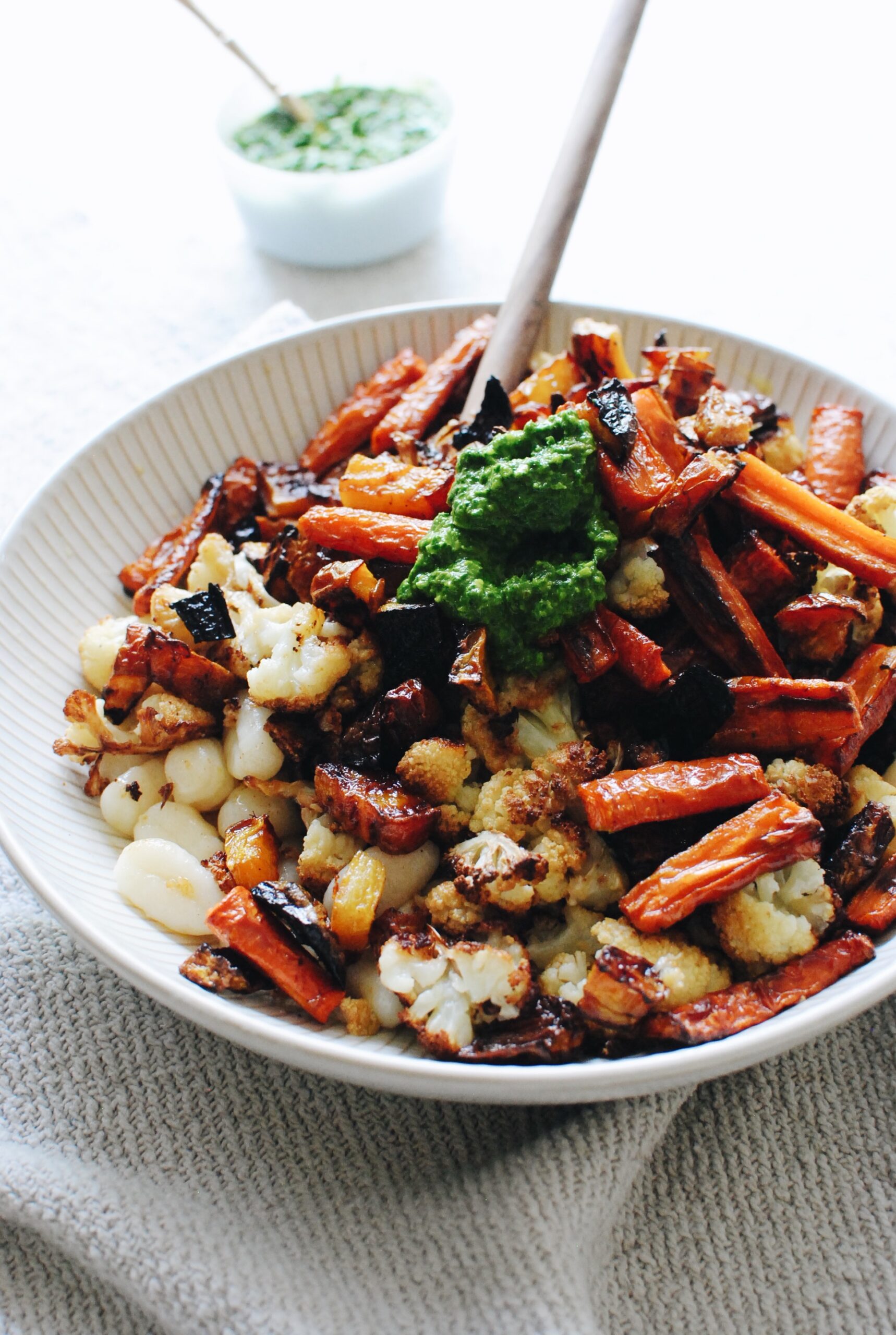 And then you pile it up like a machine and stare at it for about 30 minutes because it is a mountain of roasted glory. And that beet green chimi on top? That's you with a flag. This is your moment. Shine, birdie.
You can serve it like this, or make individual bowls in the kitchen. But I mean, you know that.
The flavors are fantastic. It's all pretty simple, but has that delicious layer of comfort pulsing through.
Make it!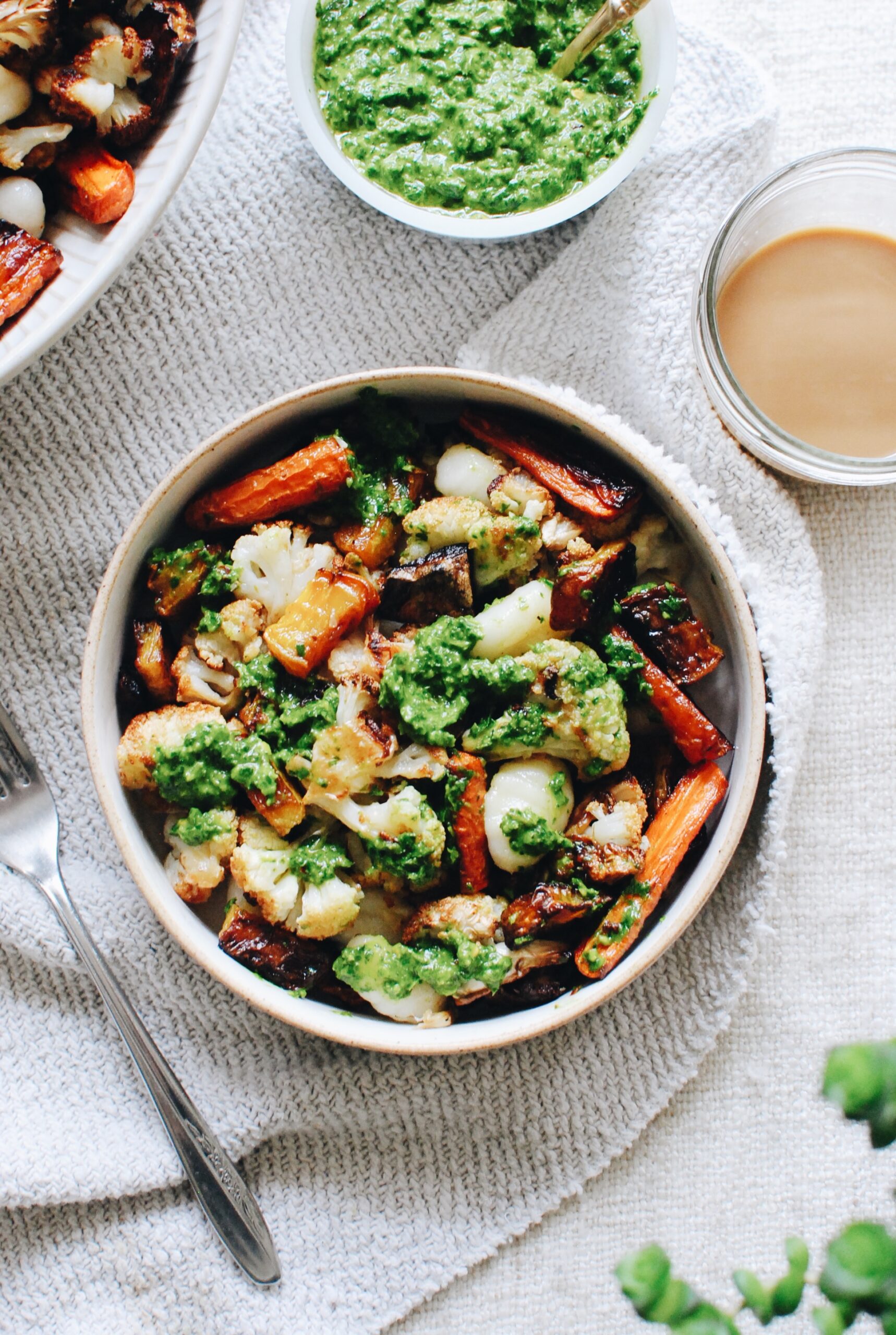 Pandemic chic, I sayeth.
Roasted Vegetables over Gnocchi with a Beet Green Chimichurri
Ingredients
2 heads cauliflower, broken into florets
4 large carrots, cut into 2-inch pieces
3 golden beets, cut into cubes
1 cup parsley leaves
2 cups beet greens (washed)
4 Tbs. extra-virgin olive oil, plus more for the roasting
2 tsp red wine vinegar
4 cloves garlic
1 pound dried gnocchi, boiled until al dente
Coarse salt
Instructions
Preheat your oven to 400.
On two large baking sheets, arrange the chopped vegetables and florets. Drizzle with a few Tbs. of olive oil and season with coarse salt. Toss with your fingers to coat. Roast for 30 minutes. Flip the trays and roast another 20-30 minutes, until the veggies are tender and gorgeously roasted all over. The cauliflower will need the full hour! Trust me.
In a food processor, combine the beet greens, parsley, garlic, crushed red pepper, red wine vinegar and a good pinch of coarse salt. With the motor running, add the 4 Tbs. oil in a thin stream. Taste it. Need more acid? Add a touch more vinegar. Might need a tiny bit more salt, too. Get it the way you dig it!
Serve the cooked gnocchi (you can toss this with a Tbs. of oil and a pinch of salt to avoid sticking) topped with roasted veggies and a good dollop of the chimichurri. Serve immediately!
Serves 4.
7.8.1.2
428
https://bevcooks.com/2020/05/roasted-vegetables-over-gnocchi-with-a-beet-green-chimichurri/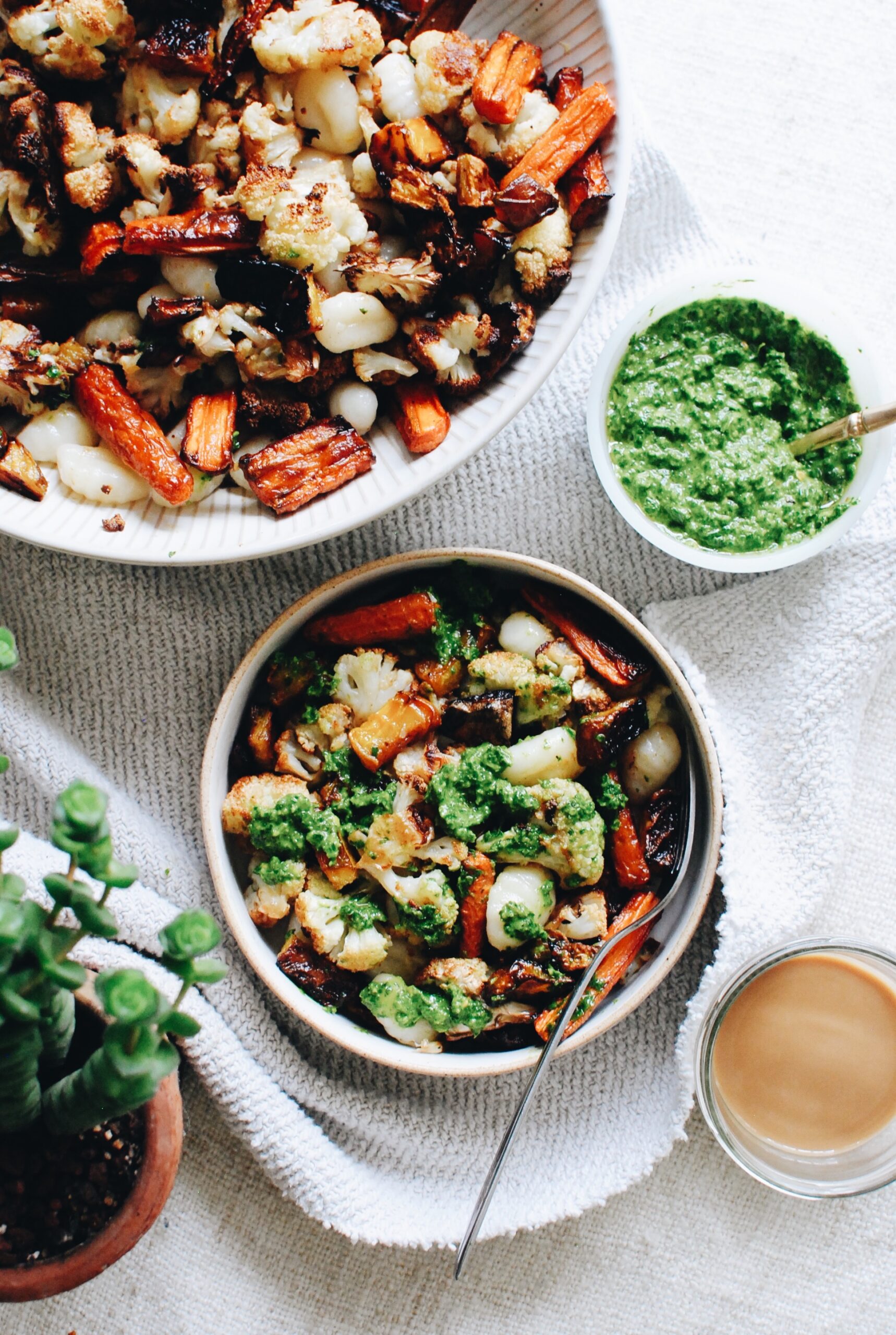 Yes that's iced coffee with it. This is where we are in life, you guys.