Yeah it's healthy, so you're going to be like, "WAAAAAH."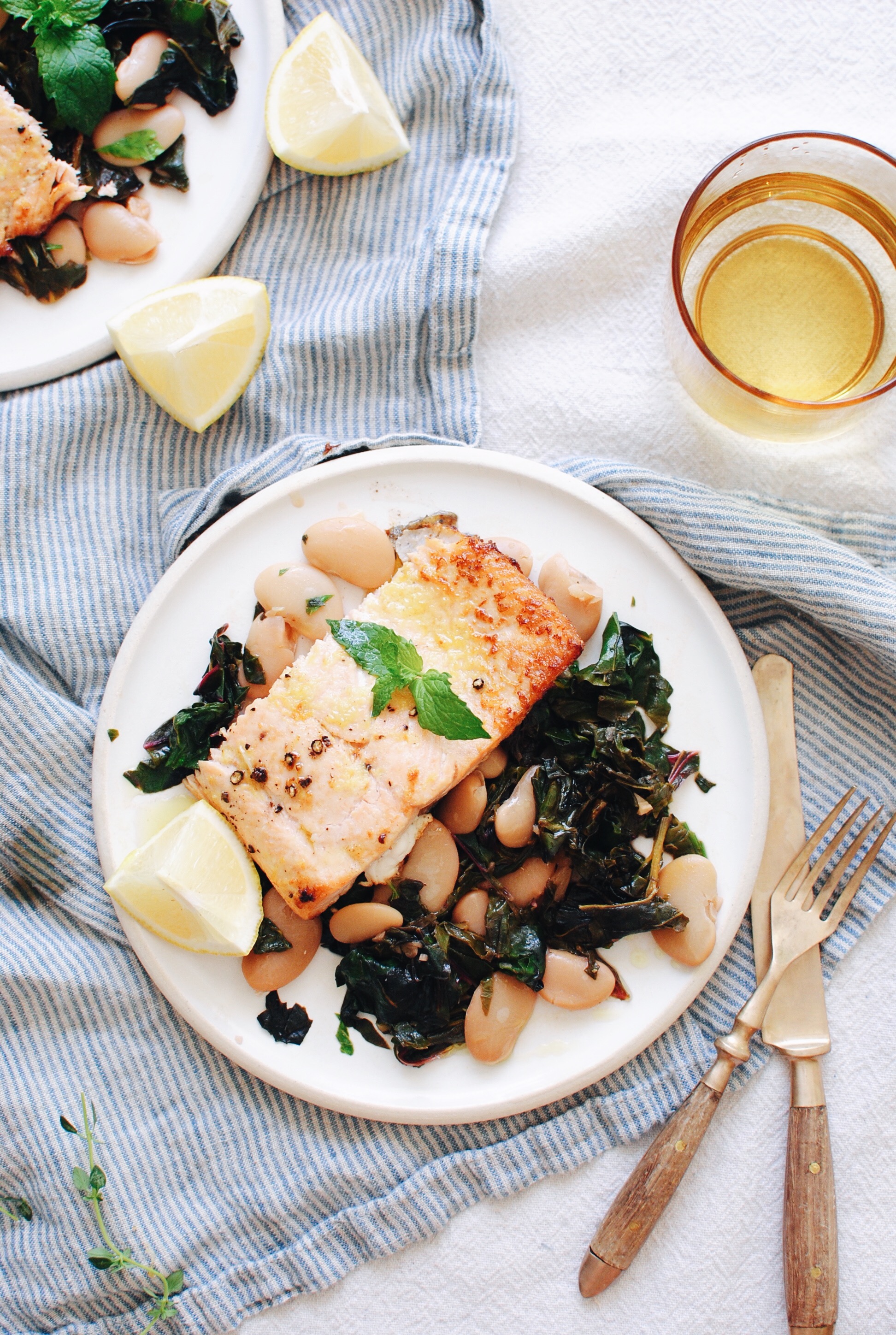 I know how you people are. Duncha worry, skillet tomato pie is next week, so you don't have to delete me from your life!
But this? THIS should be on your weekly meal mental lazy Susan because it's not only amazing for you, but really – it's good! Like, good! Earthy and lemony and garlicky and – good!
Let's look.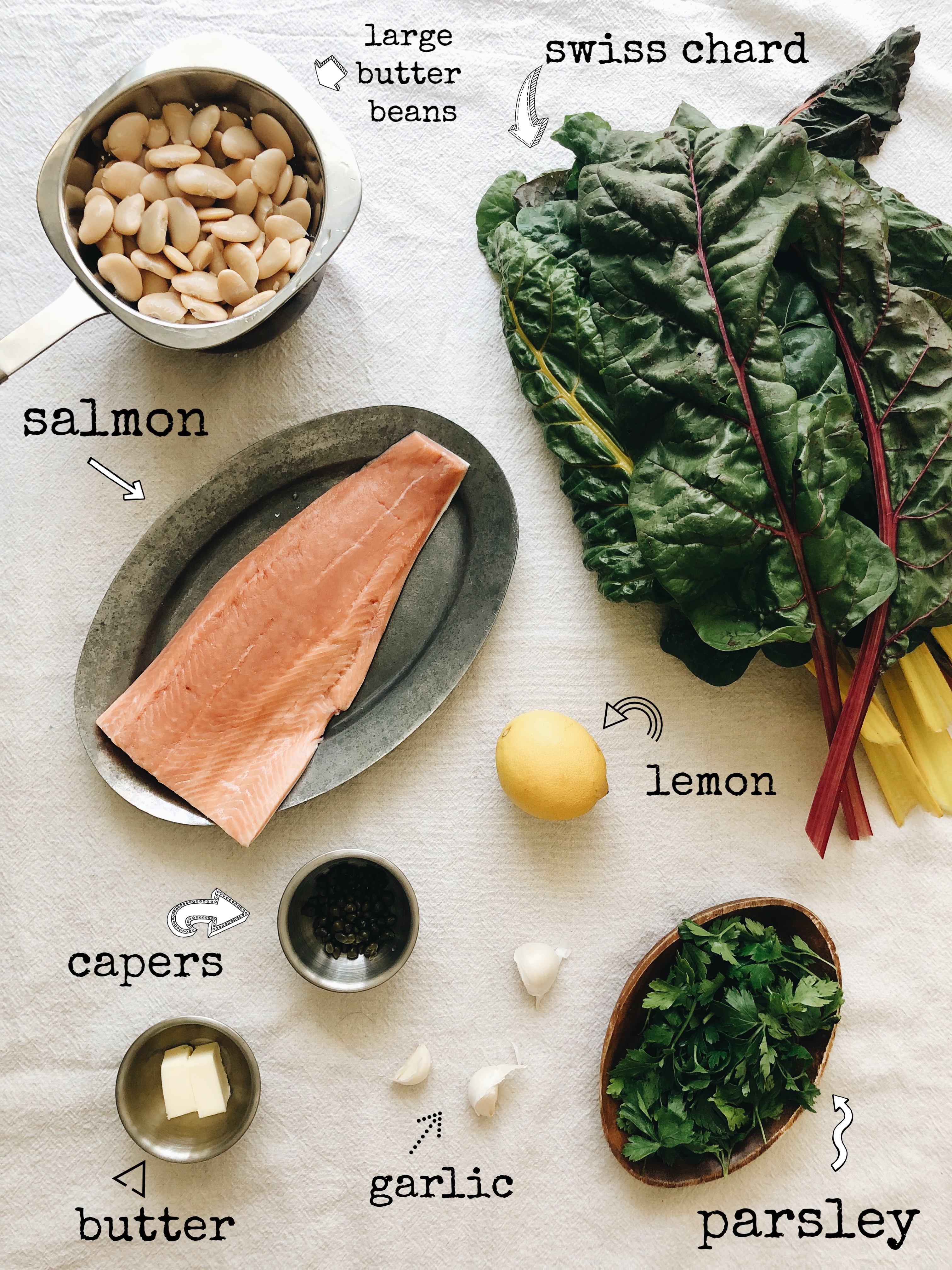 So we have a LOT of swiss chard growing in the garden (sung to the tune of Cabbage Patch Kids), so I hacked at it all Freddy Krueger psycho yesterday. But you can gently pick up one or two bunches at the supermarket with ease.
But it's all simple stuff right? (this is where you say, "YES IT IS, BEV. p.s. your hair looks good lately.") (you don't have to say that last part.)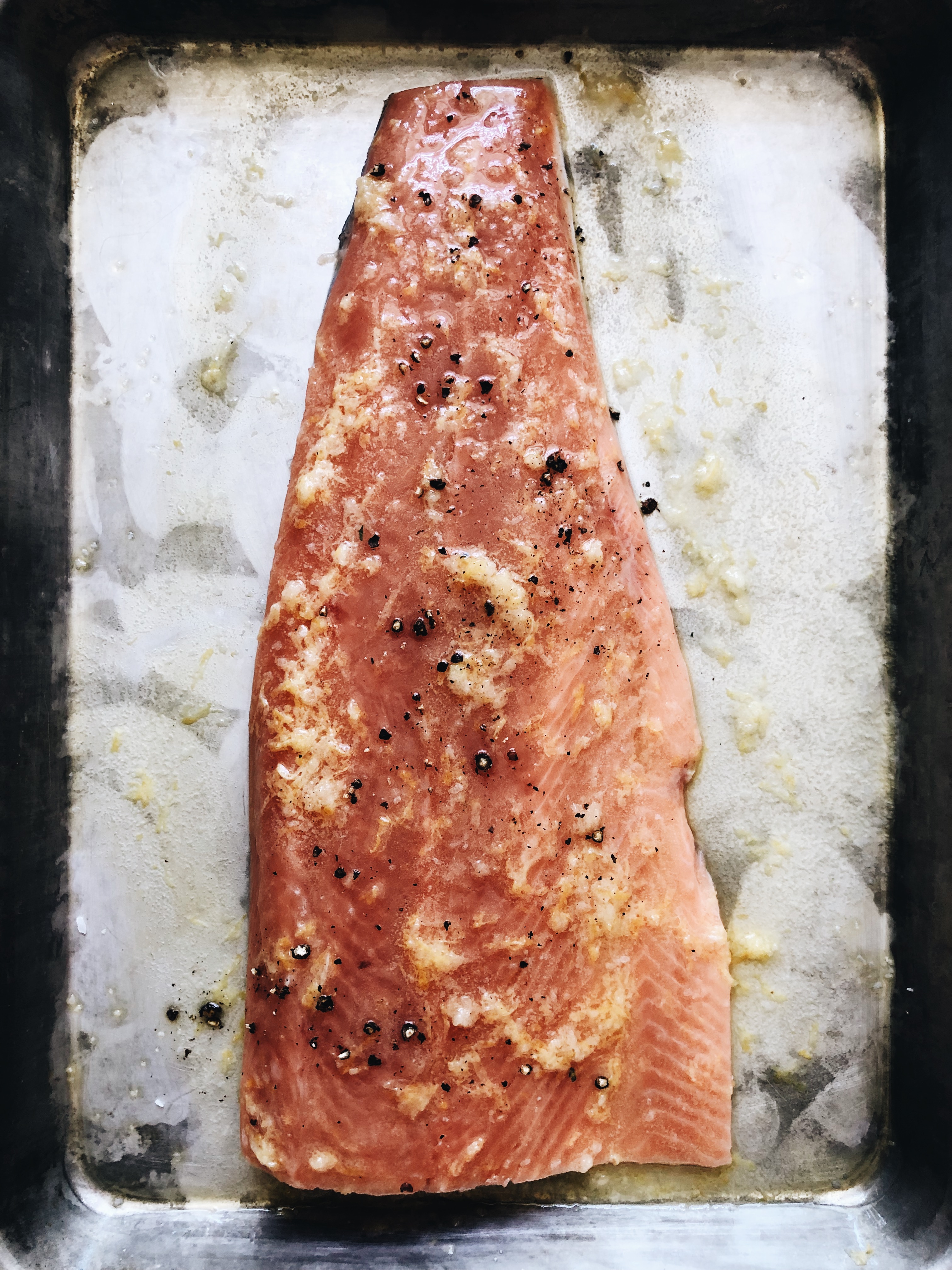 So, the salmon. I discovered that my new favorite way to broil salmon is with a garlicky butter topping. (next time I'm going to add panko and see what happens to my life.)
Obscenely simple. Melted butter + grated garlic + lemon zest + salt and pepper. Brushy brush.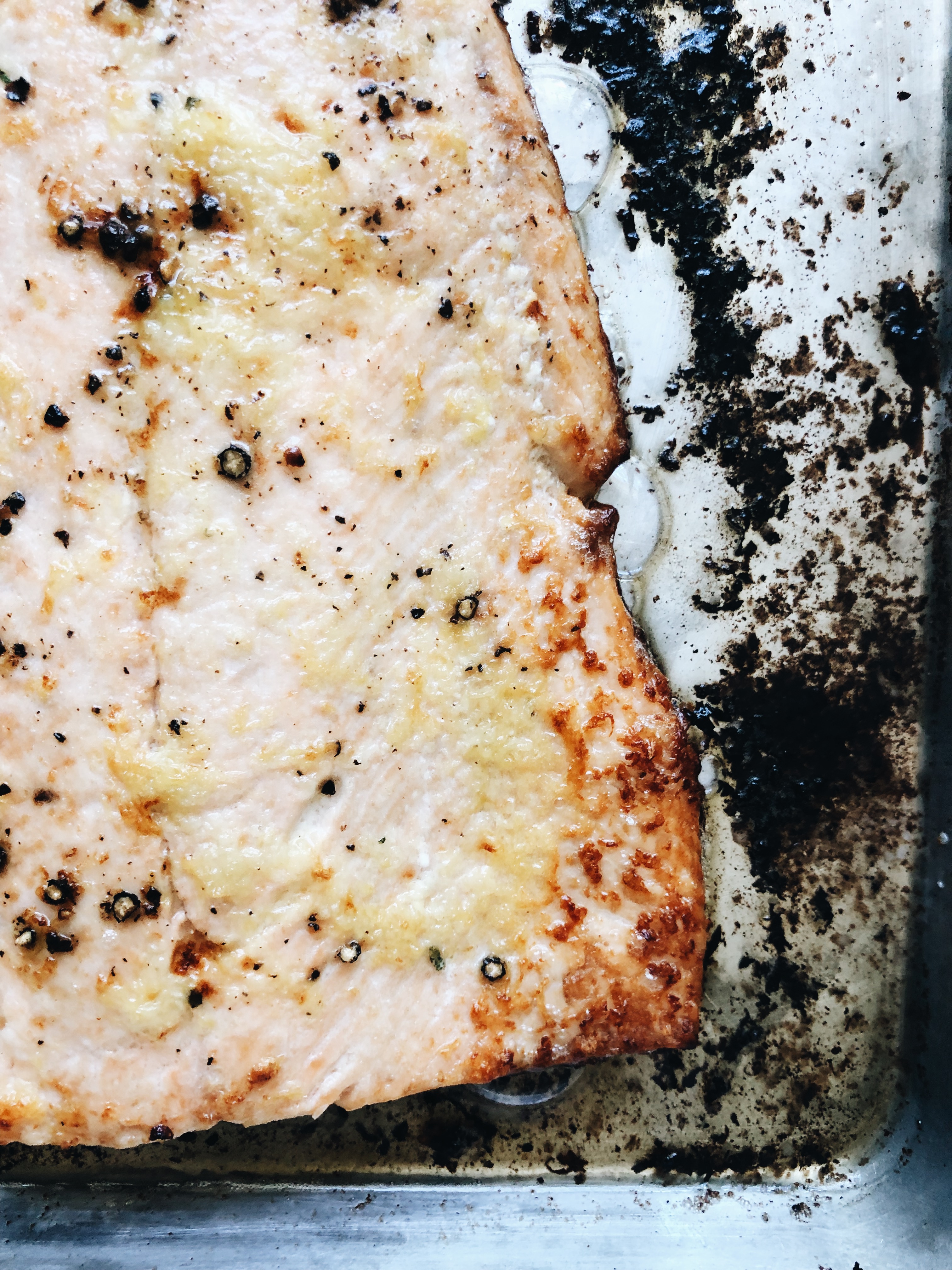 Hello, lovah.
ALSO, I should say here that you're welcome to buy regular 5 oz fillets, instead of a whole slab like this. I don't think I prefer the slab, after going this route. Because the cuts weren't very clean in the end when I sliced it into servings. I probably should have flaked the slab. (should we start a band called Flake the Slab?)
And I know it doesn't MATTER IN LIFE, but I'm a sucker for aesthetic. So. Never mind.
Buy whatever gives you giddy pants.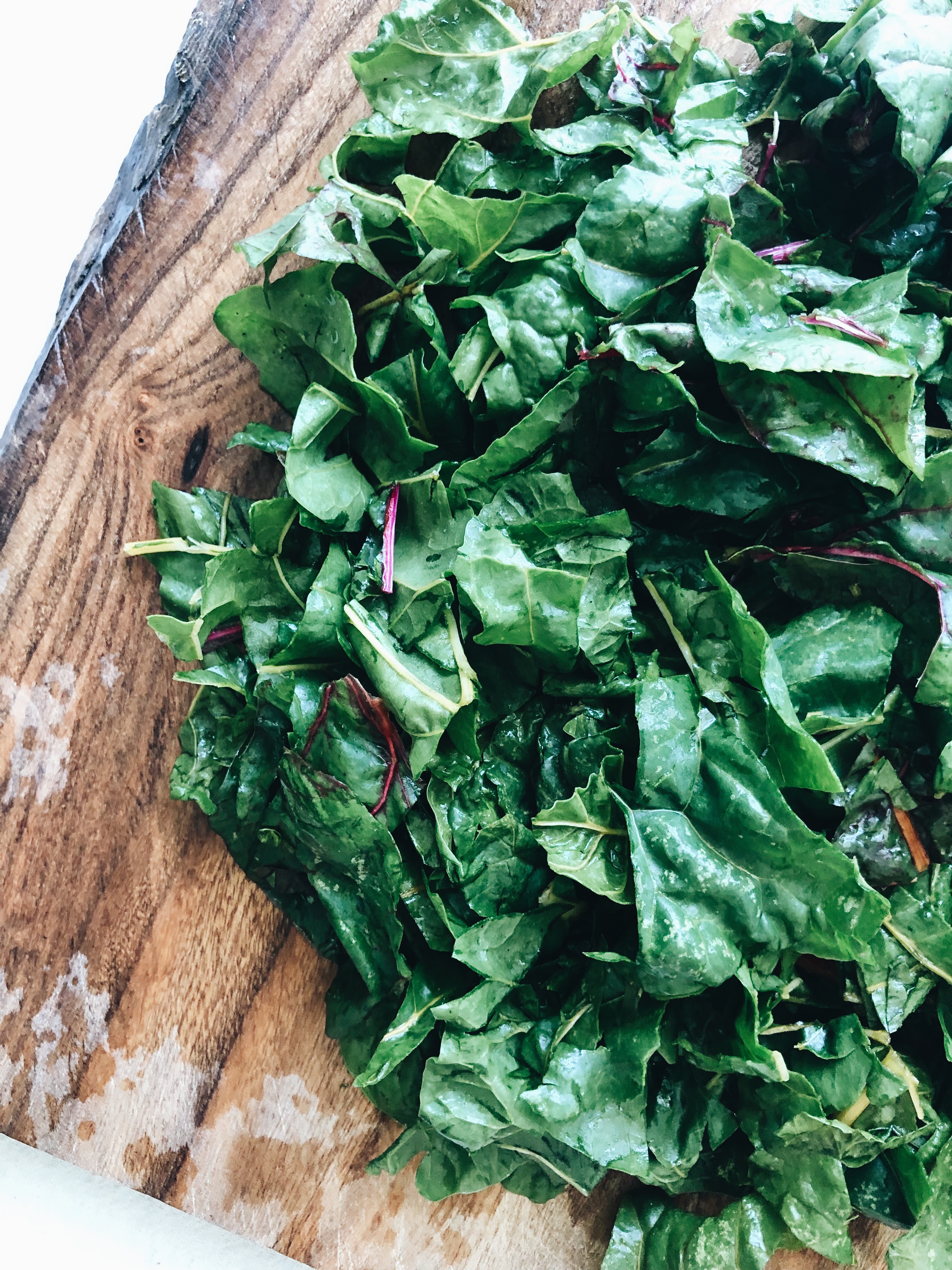 Remove those thick woody stems and hack the chard, man! I've said hack twice in the last five minutes. I may need to address my emotional issues.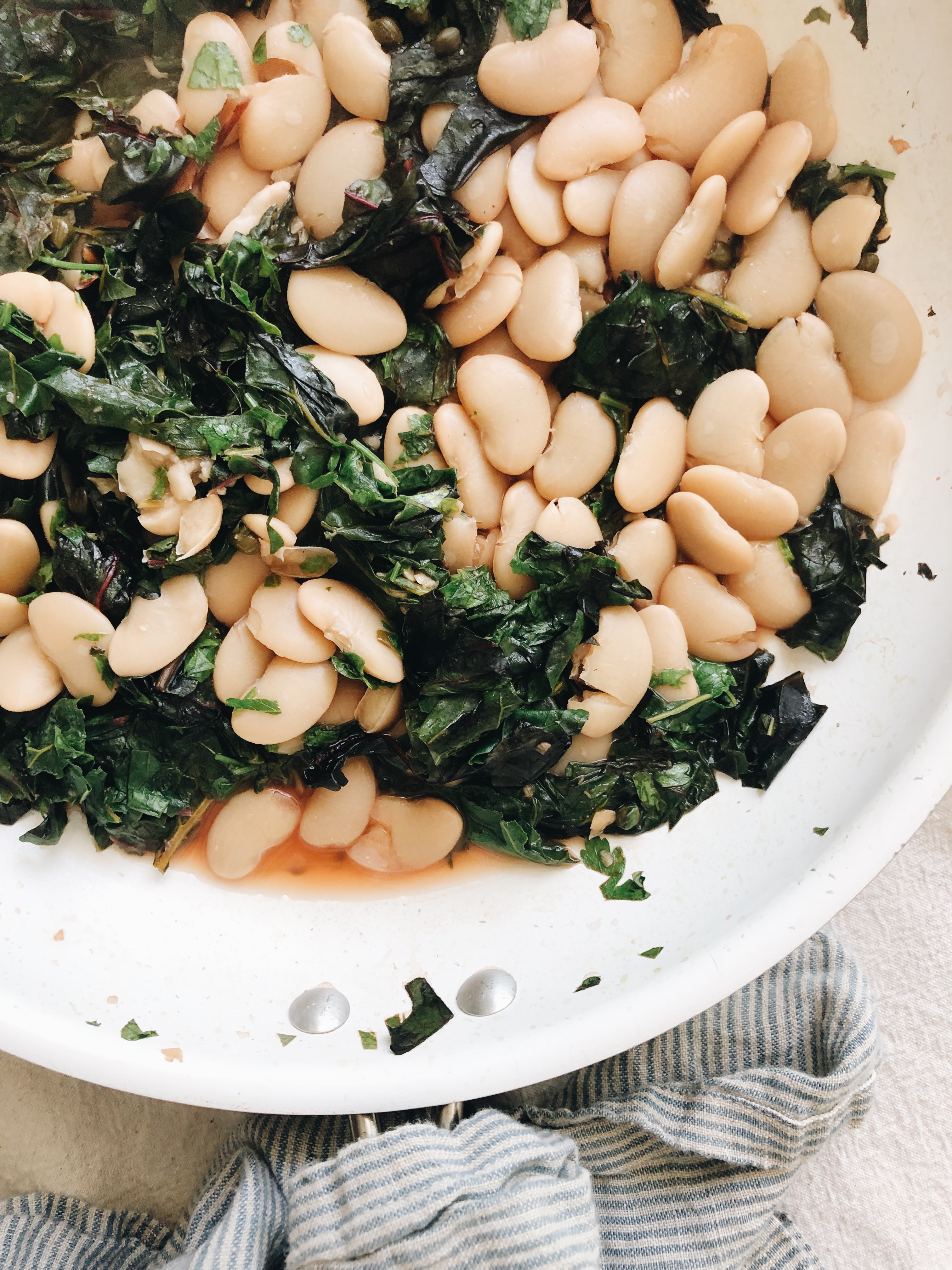 If you can find those fancy gigante beans, buy those! I can't figure out where in the dern hell to buy them, so I used large butter beans in their place. (OH!!!!! Remember how I was soaking some big dried lima beans to use for this? They DISINTEGRATED in the boiling water. Complete mush. What did I do wrong, dried bean experts?!)
So canned butter beans it was.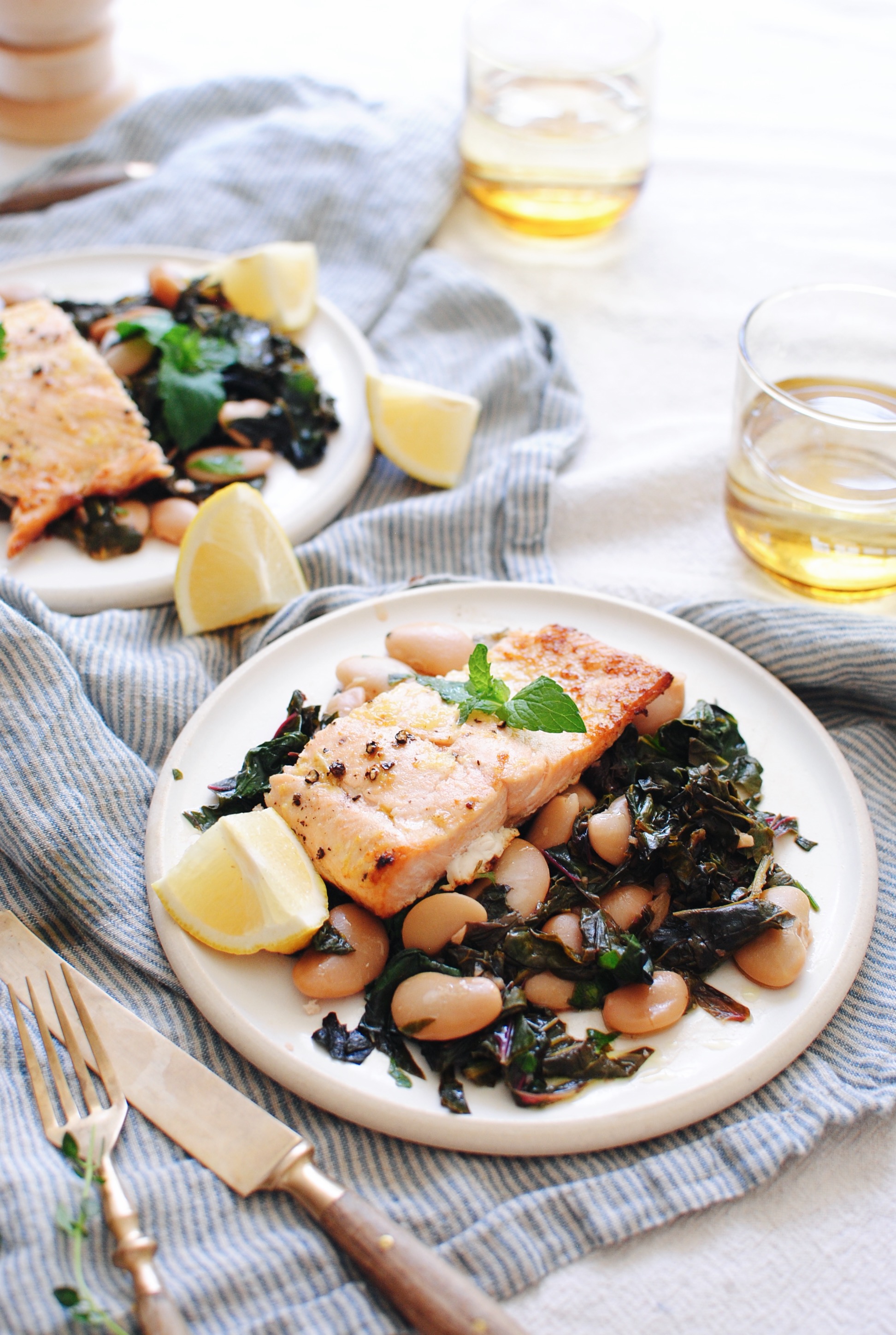 But it's all good because look. It's just so delish! That lemon on the salmon, the garlic butter crust, the creamy beans with the earthy chard and pops of briney capers – YES, dude. Here for it.
And feel free to garnish with some freshly grated parmesan. I ended up going that route right before inhaling this, and it was a good decision. Plus mint! Mint was divine on top. More lemon, another squeeze.
Comes together in a weeknight flash. POPS with flavor. And it's good for the waistline, knowwhatImean, Vern?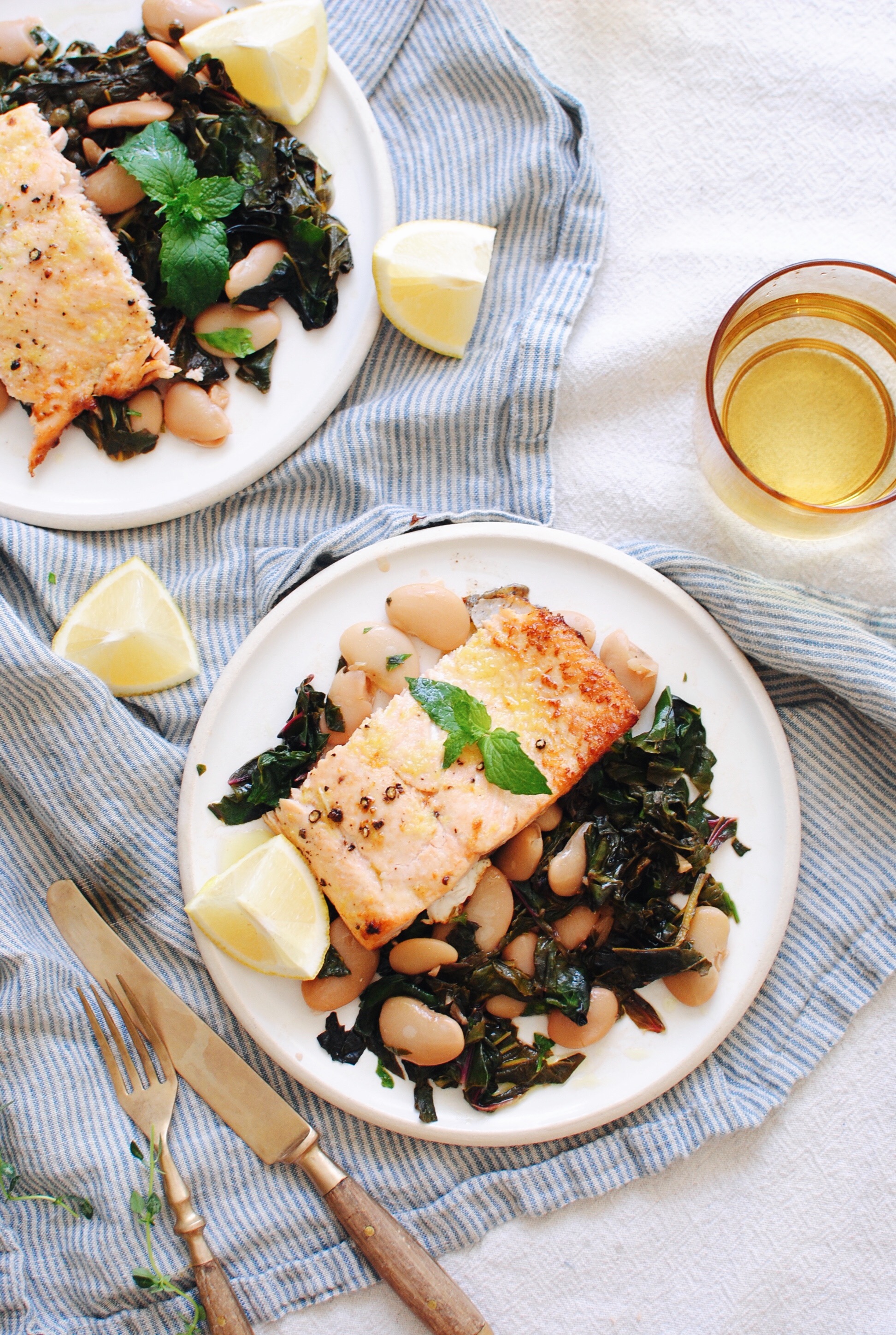 Dinnah bell rings!
Broiled Salmon with Swiss Chard and Butter Beans
Ingredients
4 salmon fillets (or one large one to cut down to your preferred sizes)
2 Tbs. butter, melted
3 garlic cloves, one grated and two minced
1 lemon, zested and juiced
1 Tbs. olive oil
1 Tbs. capers
1 large bunch Swiss chard (two if you can swing it - these wilt down to nearly nothing!)
1 (15 oz) can large butter beans, drained and rinsed
1 cup parsley leaves
3 Tbs. chicken stock (or water is fine)
Coarse salt and freshly ground black pepper
Instructions
Preheat the oven to broil.
Place the salmon fillets on a rimmed baking sheet. In a small bowl, combine the melted butter, zest of half the lemon, and one grated garlic clove. Season with a pinch of salt and brush the garlic butter over the fish. Give another tiny sprinkle of salt over the fillets, along with a few grinds of black pepper. Broil the fish anywhere from five to seven minutes. If the fish is on the thicker side, the full seven. If it's thinner, you'll only need five. You don't want to overcook the fish! (I did.)
Remove the thick stems from the chard, and chop the leaves down. Heat the oil in a wide skillet over medium high. Add the remaining two minced garlic cloves and sauté for 30 seconds. Add the chopped chard, the capers and parsley, along with a good pinch of salt. Gently stir the greens around in the pan, letting them wilt down a bit. Now add the butter beans and the splash of chicken stock, and let it all lightly sauté/simmer or about five minutes, letting the beans absorb the flavor. Finally, squeeze the lemon juice in and gently toss.
Serve the chard and beans with the broiled salmon, garnish with a little more parsley (or even mint!) and get it in your face.
Serves four!
7.8.1.2
366
https://bevcooks.com/2019/08/broiled-salmon-with-swiss-chard-and-butter-beans/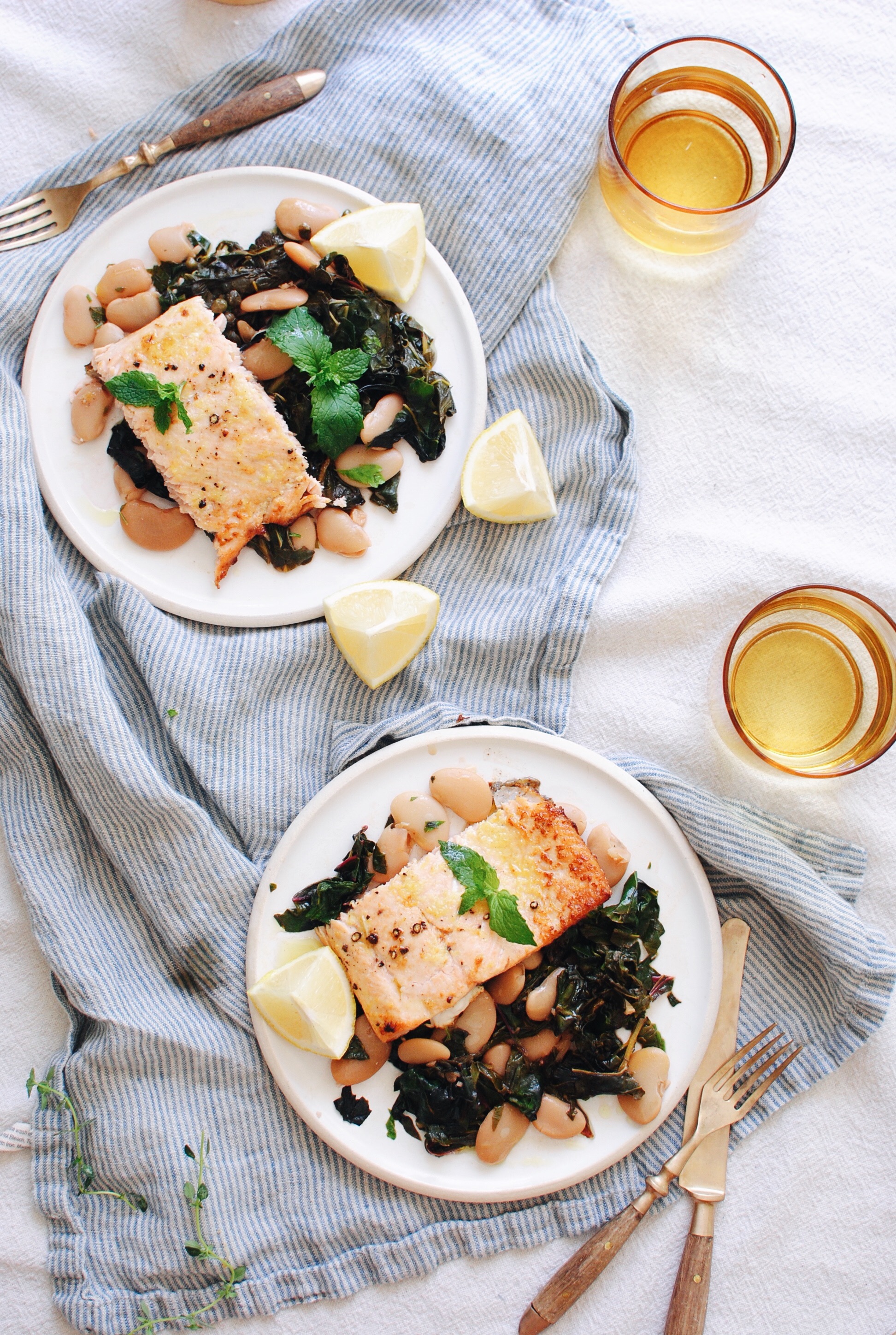 You should get in that.