I KNOOOOOW DEM'S FIGHTIN' WORDS.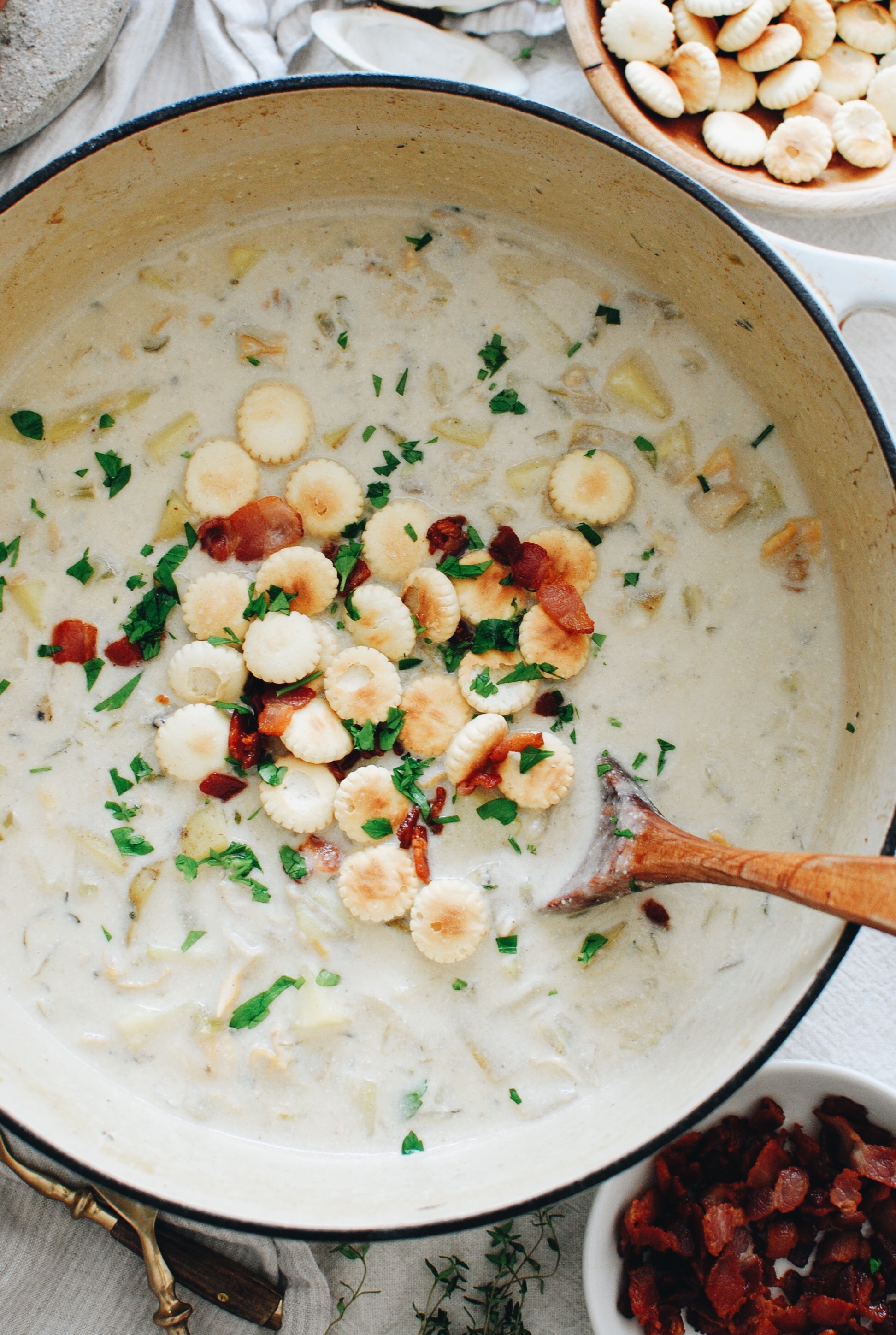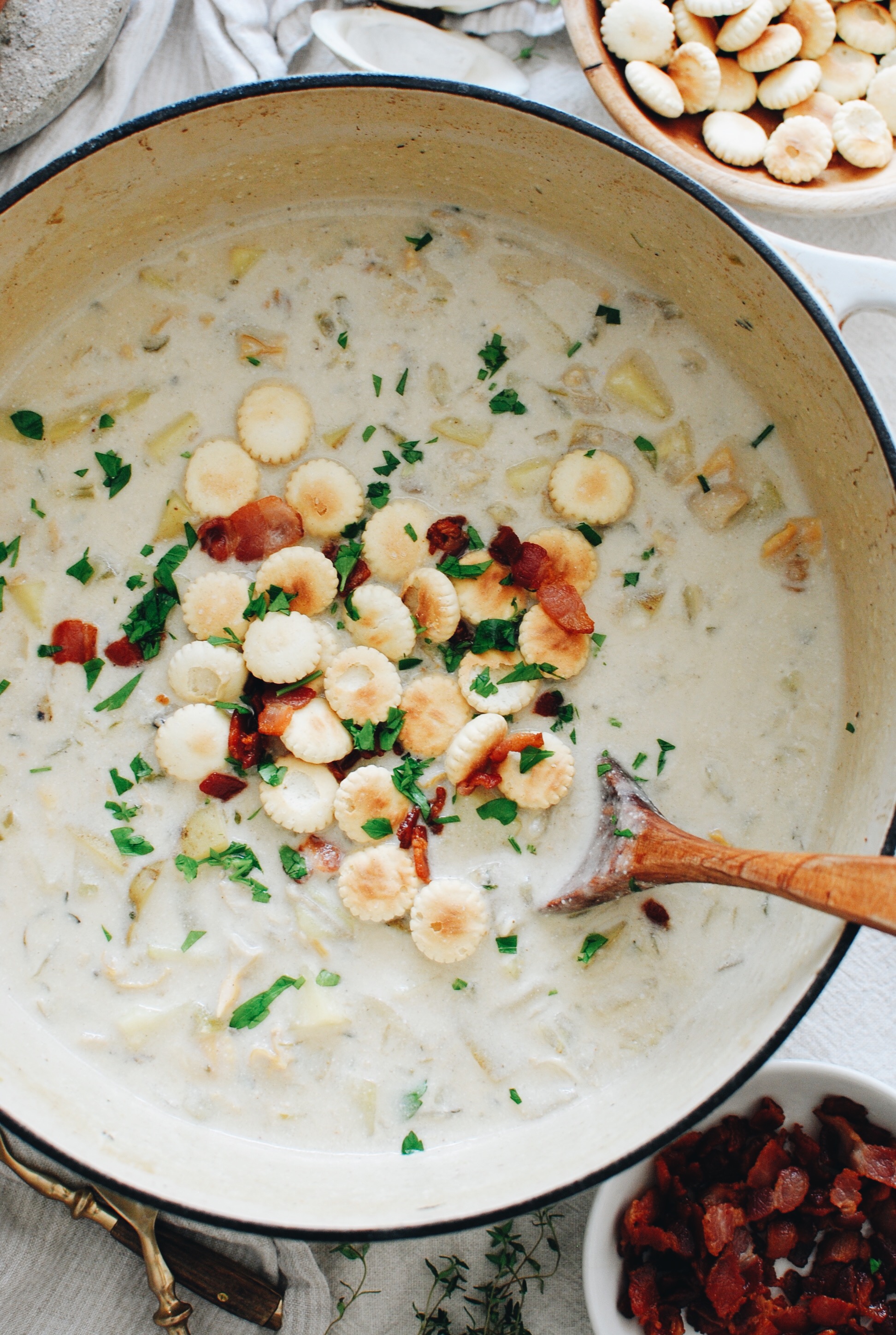 Guys.
I made New England clam chowdah for you (me).
And listen, I am completely aware there are exactly 8,364 different ways to make clam chowder. So before all the medusa heads come raging at me with, "THAT'S NOT CLASSIC," or "NO ONE USES THAT," or "THAT'S ALL WRONG," or "DON'T BOGART THAT CAN, MAN" – just love me. I spent all month there this summer, 'memba?!
This recipe is my take on New England clam chowder. Based on what we slurped, what I researched, who I talked to, the sacrifices me made. (<—just kidding.)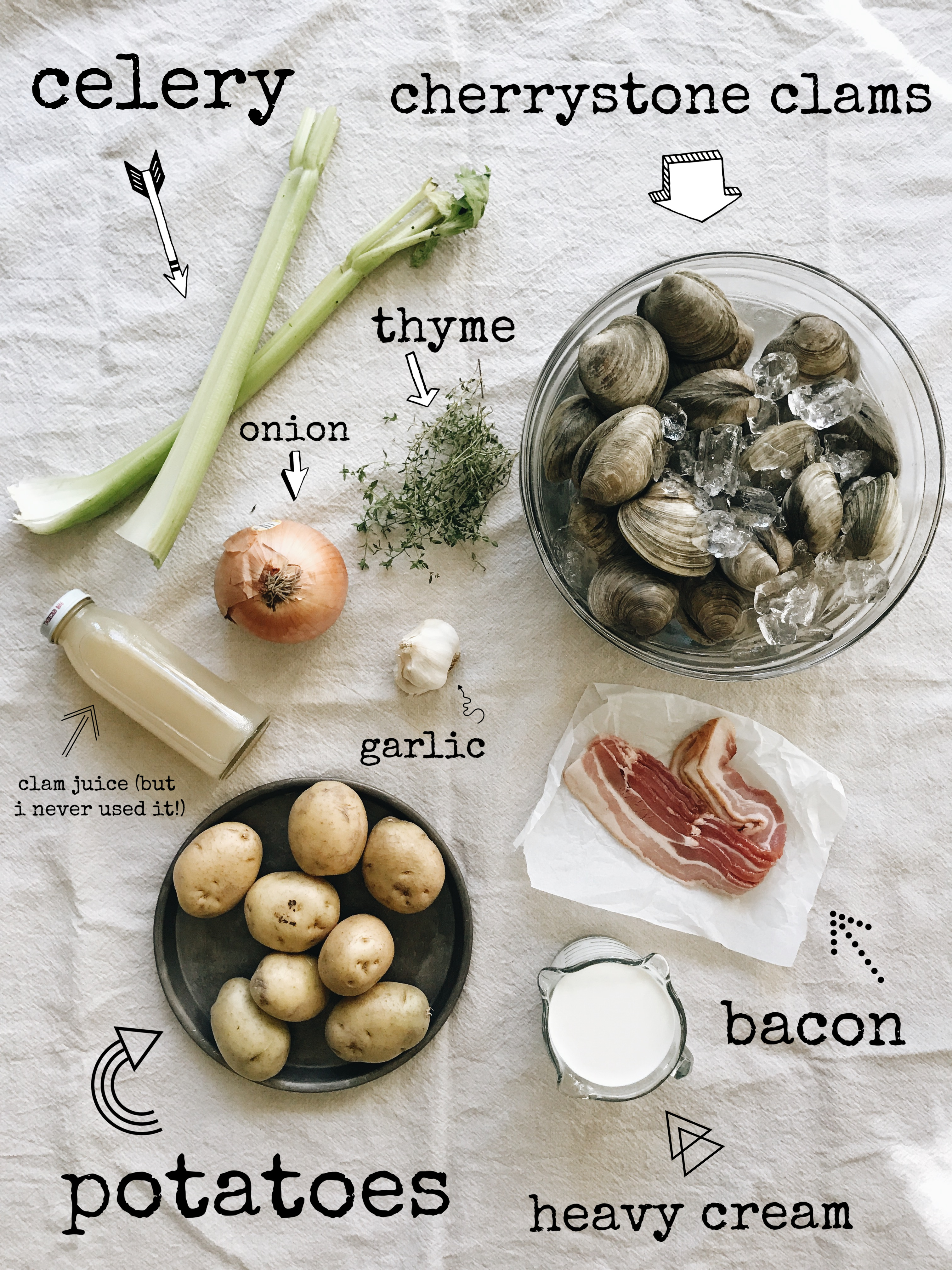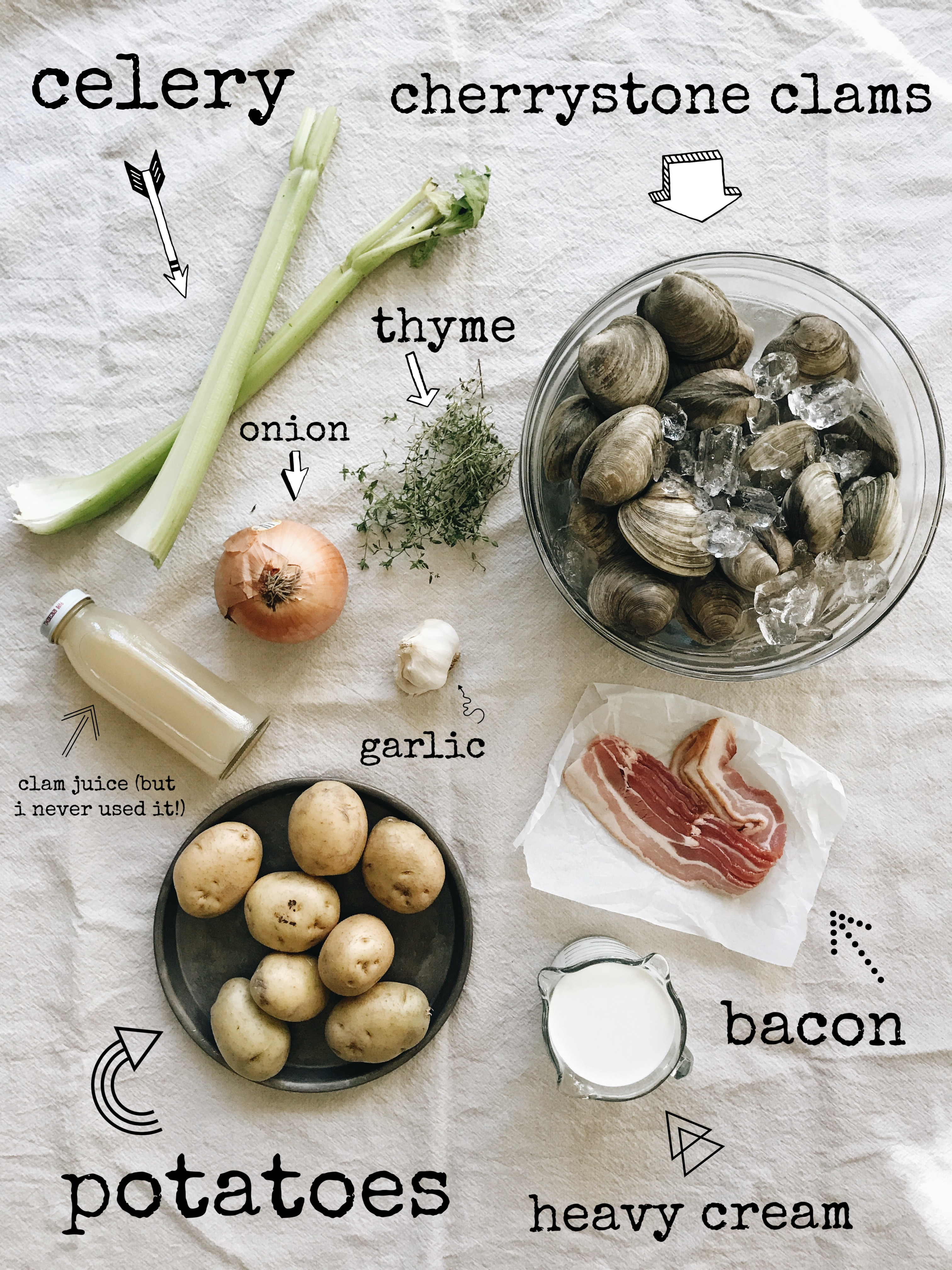 So OKAY.
To bacon? Or not to bacon? That's kind of a delicate subject to New Englanders. When we were there, some of the chowders had a smokey essence throughout, and were garnished with bacon. Others? Clean and cleamy, yo.
So obviously I used bacon. Because bacon. BUT – instead of rendering it and leaving it IN the chowder, I took it out at the beginning, and only used it for finishing crunch. Ya want those clams to shine! (I've never said those words in my entire life.)
Another thing – the bottled clam juice? Lots and lots of recipes had it on reserve, but I'm telling you what, I never ended up using it! The water that I steamed the clams in had PA-LENTY of salty clam flavor.
Looksie! I mean lookSEA. (<–no.)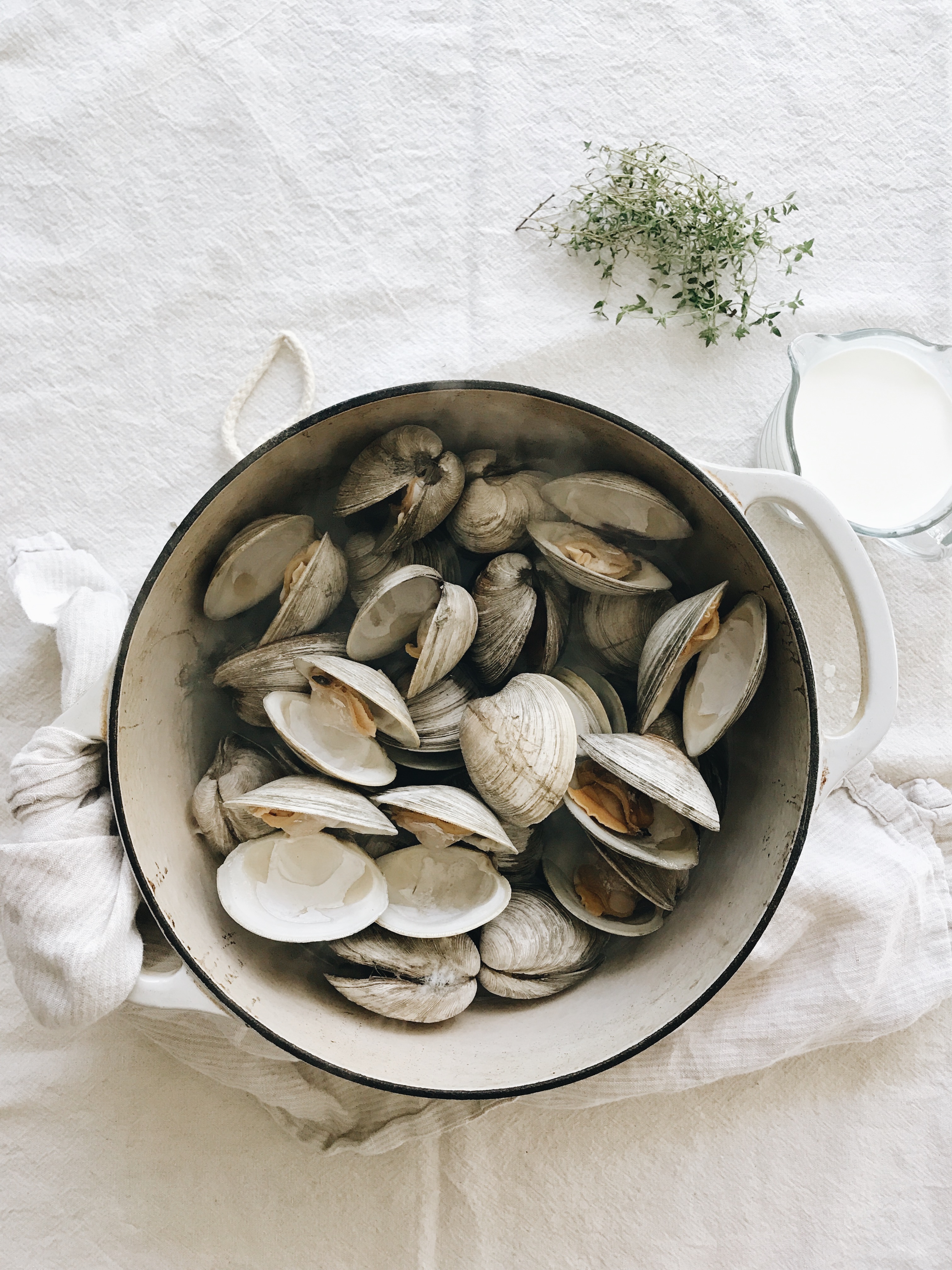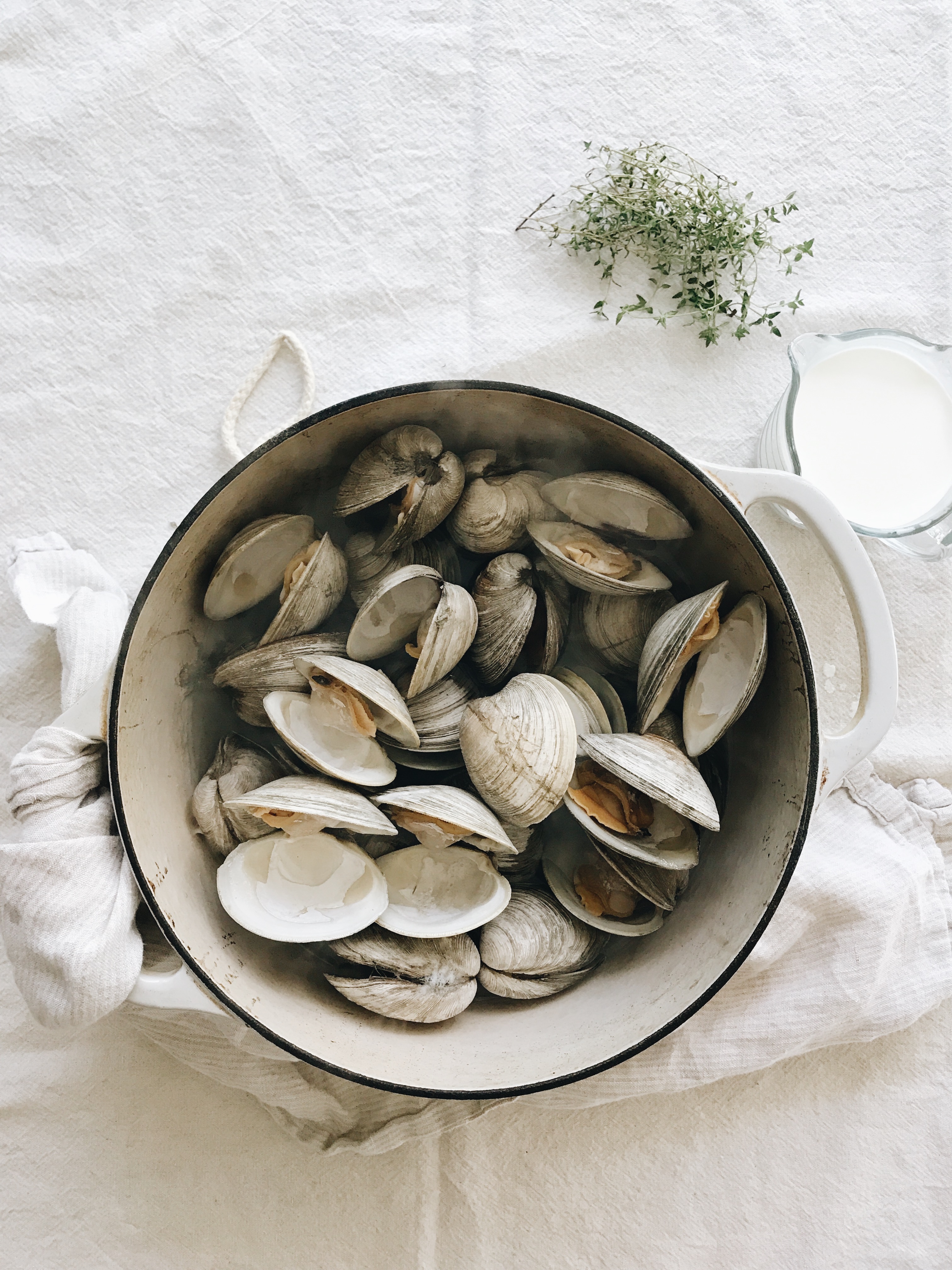 So it's three cups of water + six to seven pounds of Cherrystone clams. And they steam about eight minutes, until everyone opens their arms to the possibility of new happenings. And by new happenings I mean their dark demise.
Out they come, and then strain that clamy water. You don't want SEA GRAVEL in your chowdah.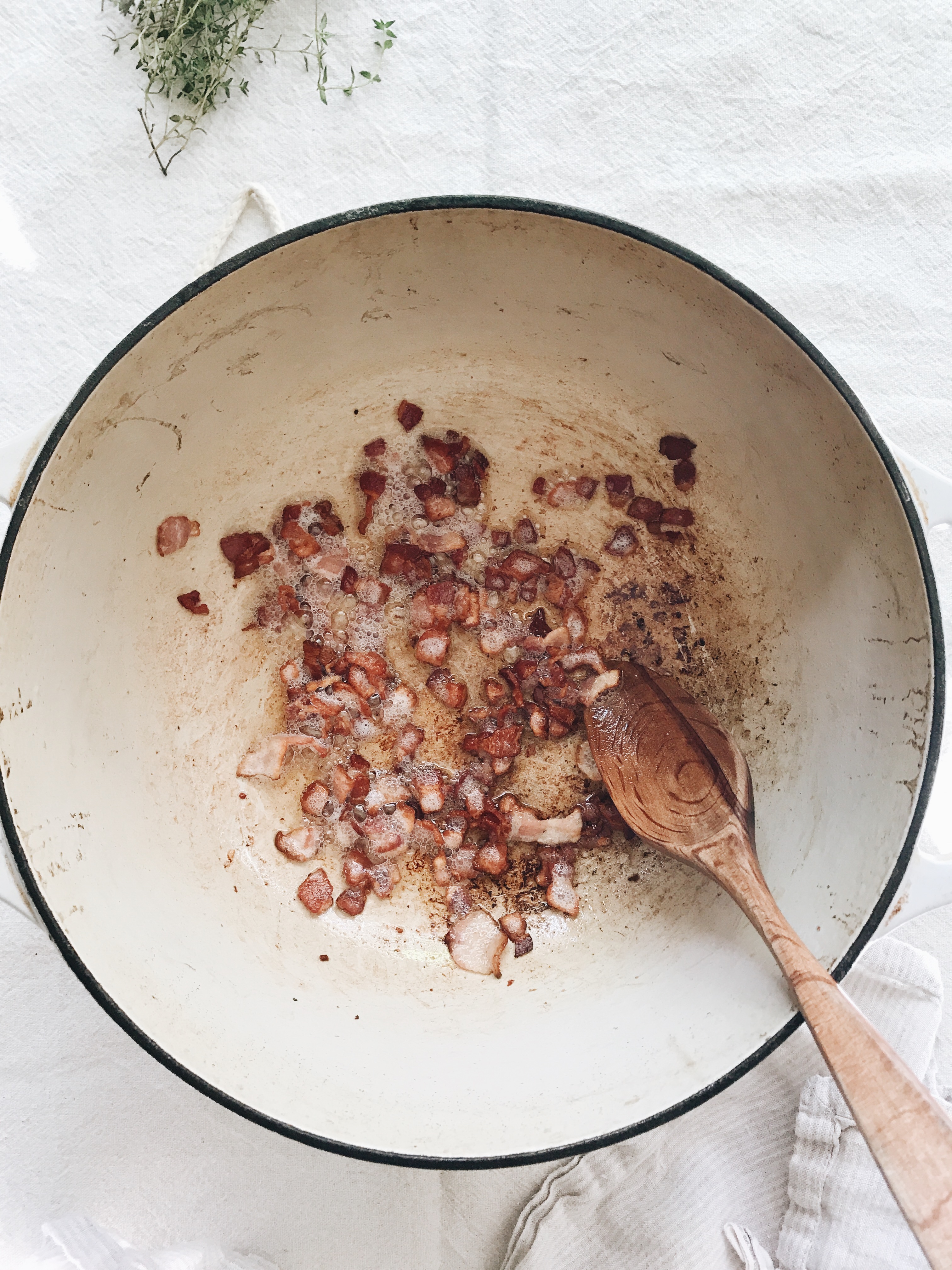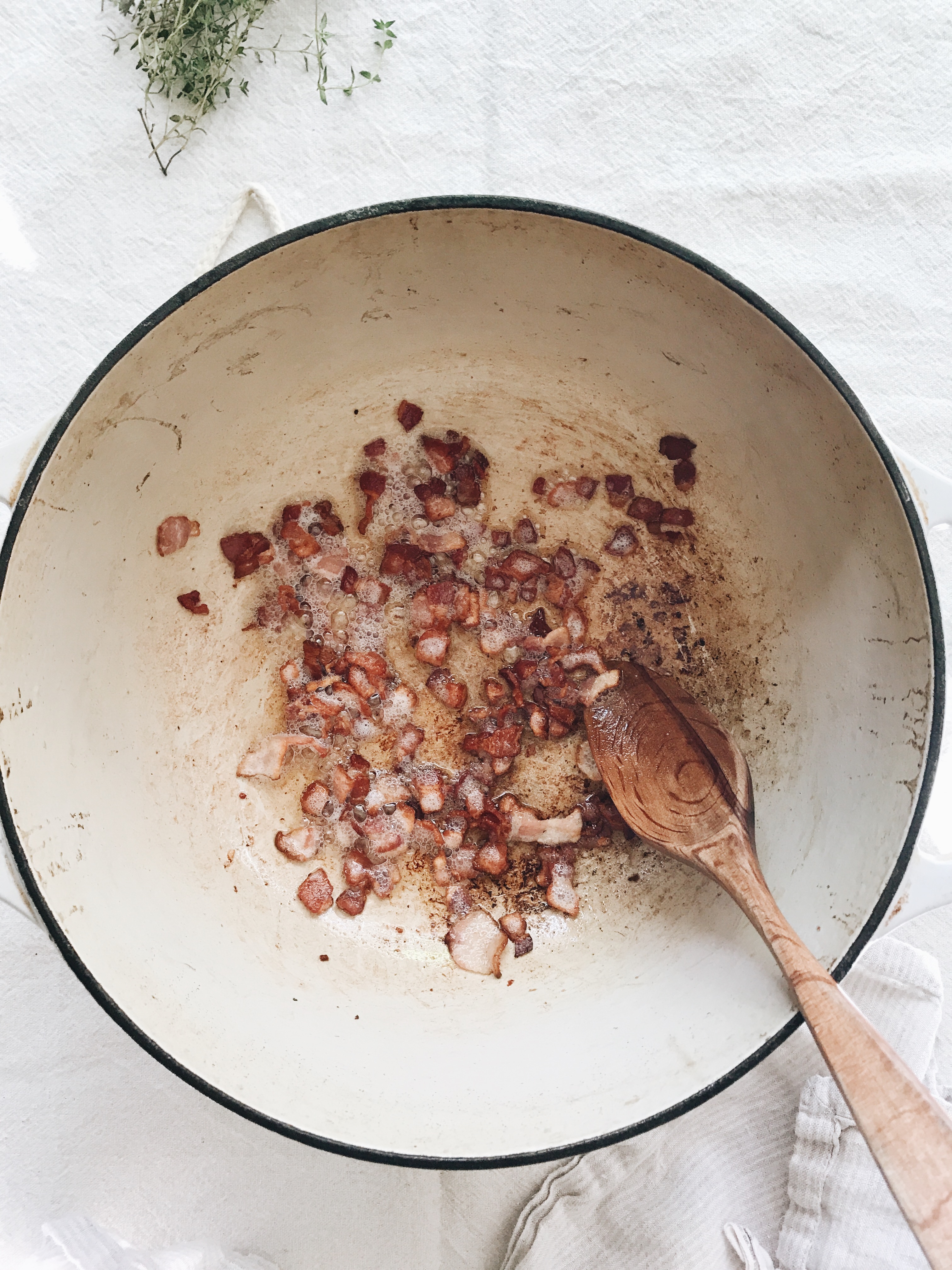 Then render some bacon! Chop it up and get it good and crispy. Leave the bacon fat in, and save the crispies for later. Maybe nosh on a bite or 40.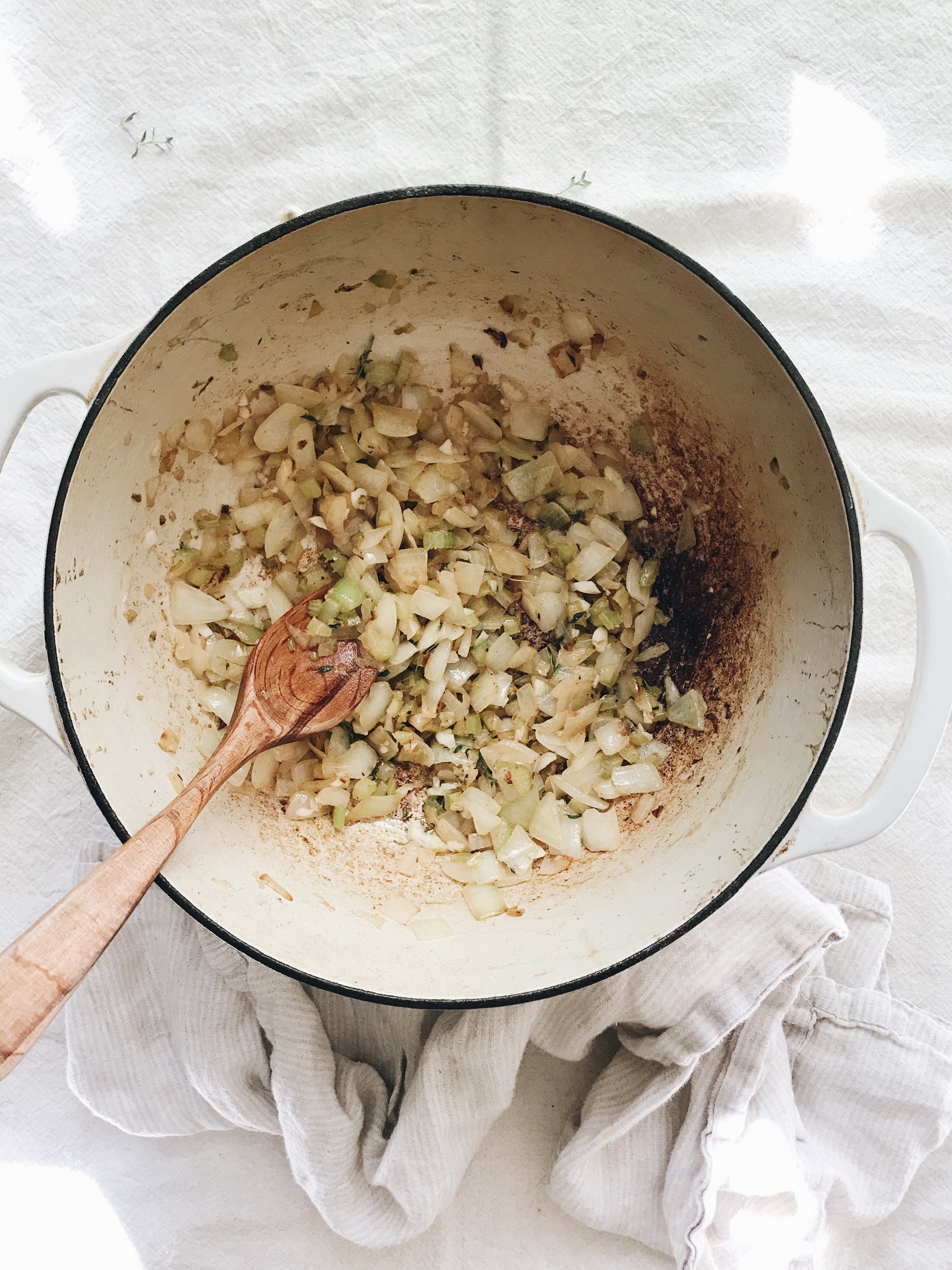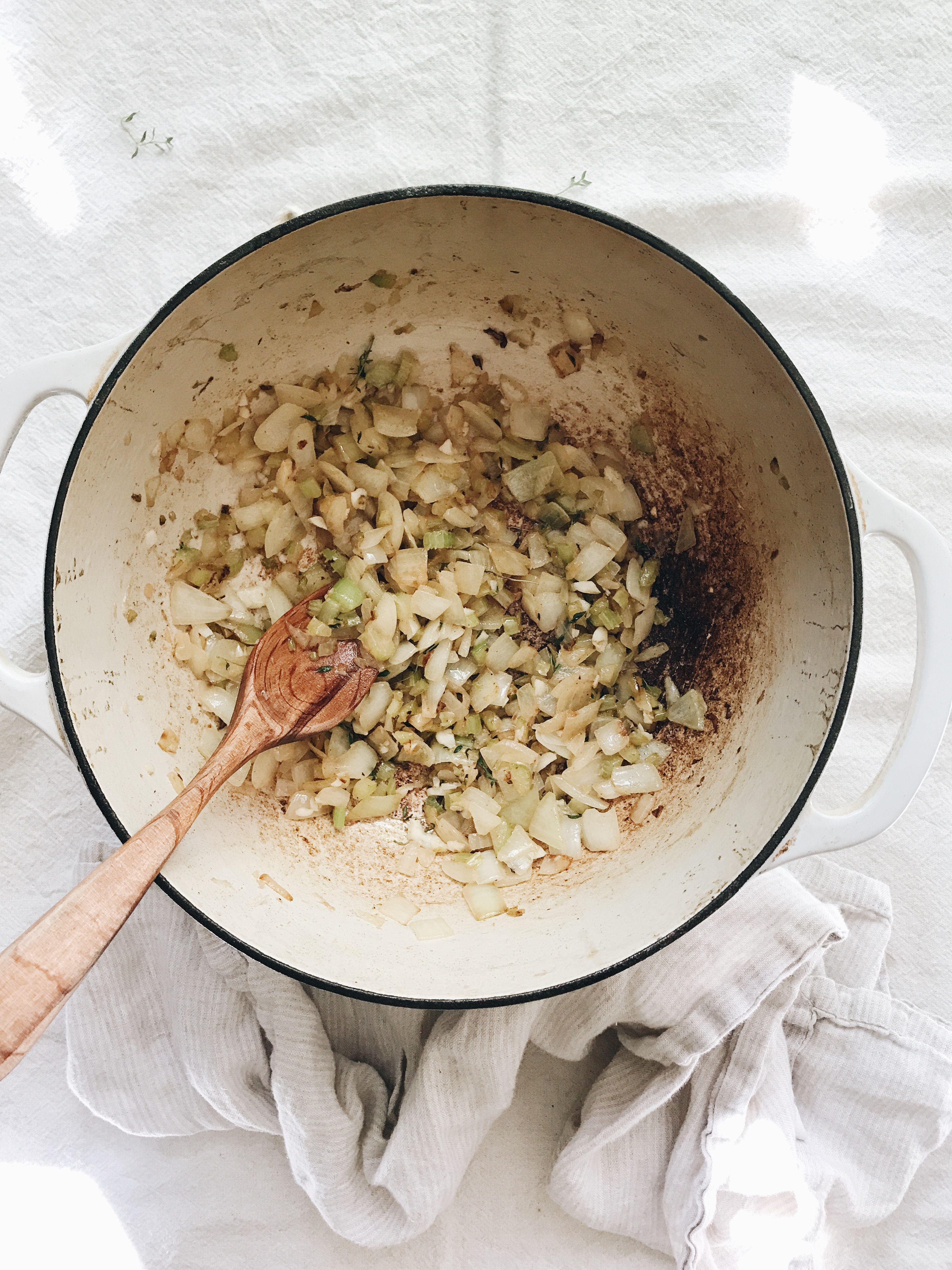 In go the classic flavors of celery and onion and thyme and garlic! And listen, some people use it – others don't.
I did.
The end forever.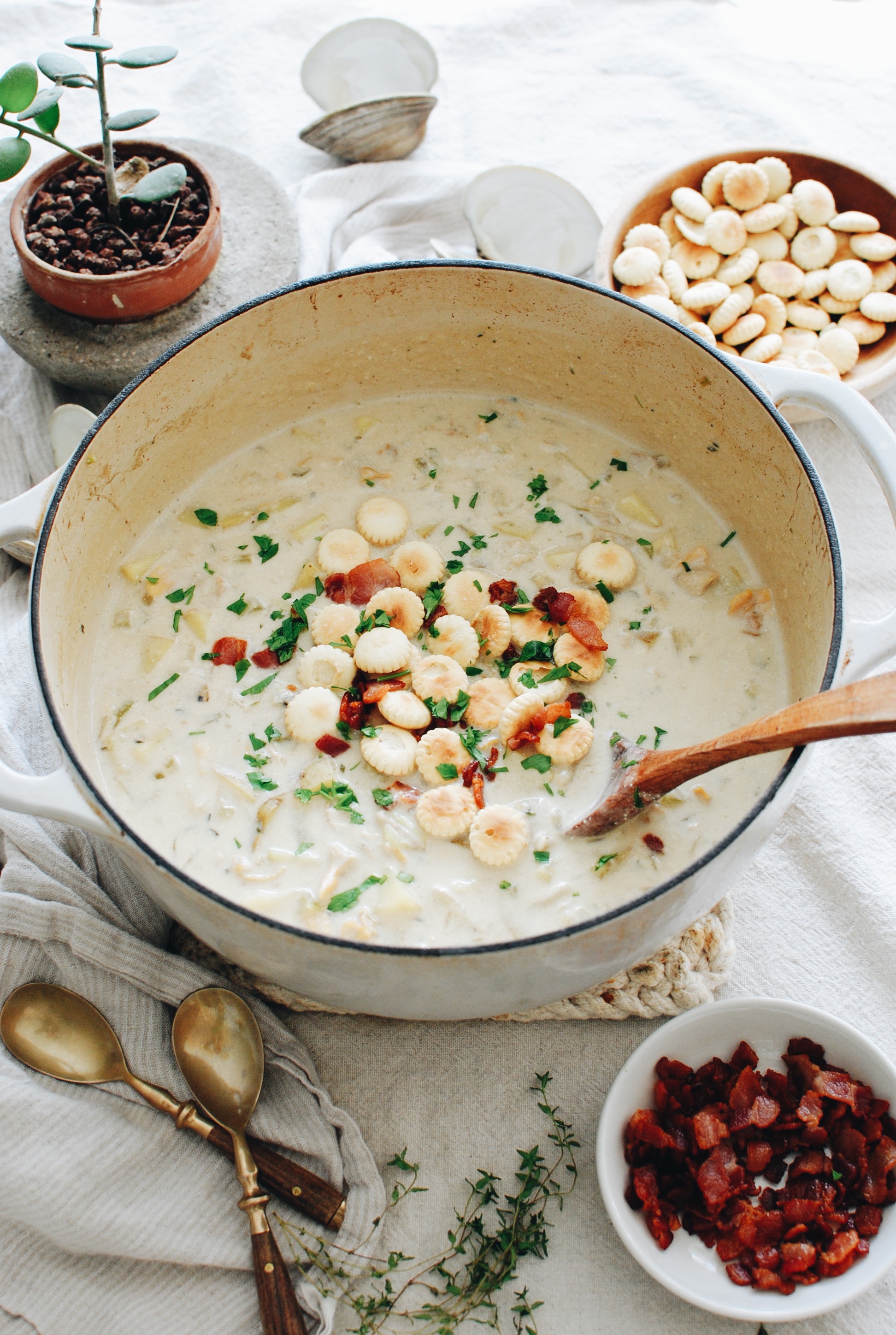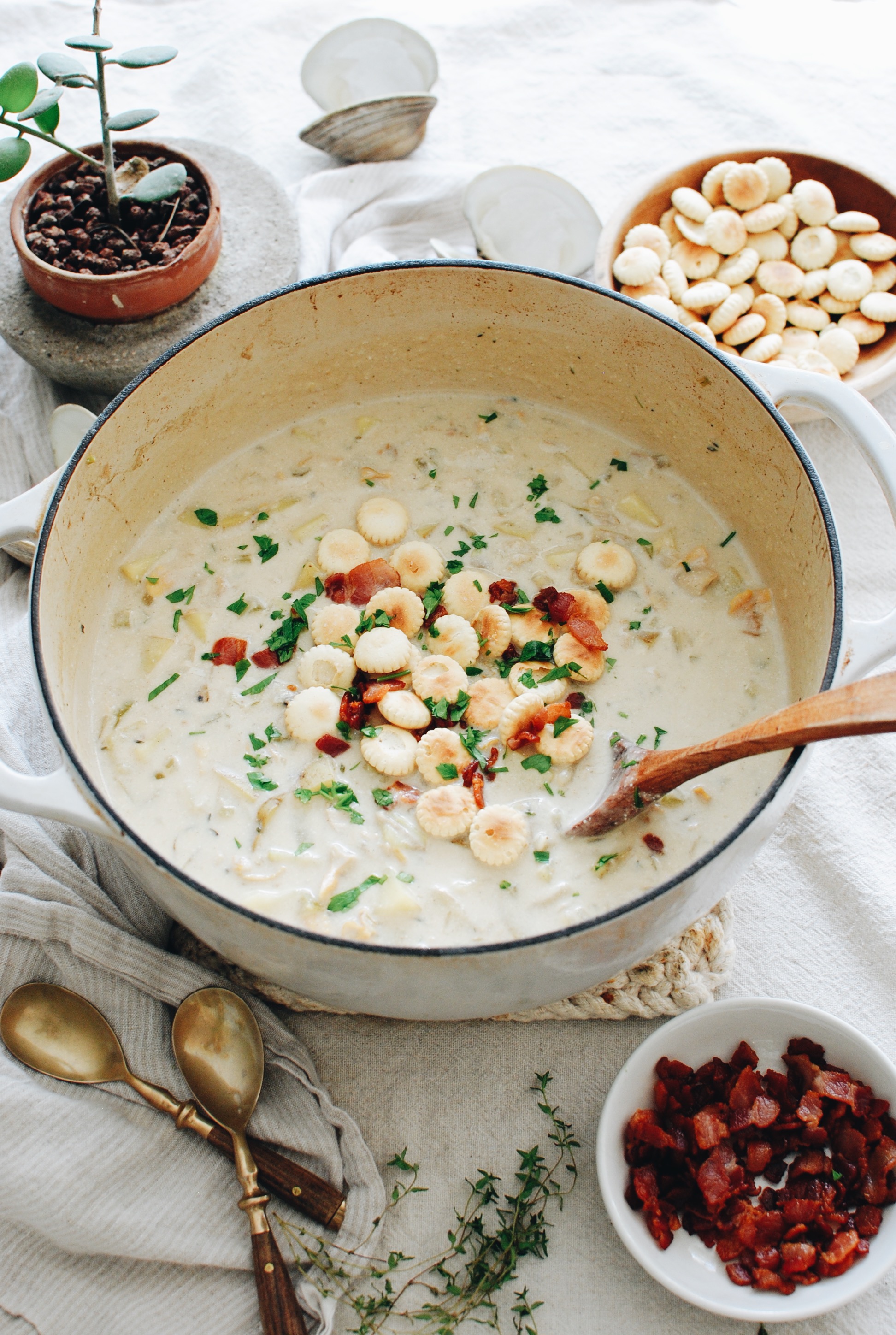 CHOWDAAAAAH. Okay, I realized I jumped quite a bit here. But chopped clams on a cutting board isn't that photogenic. So. I'll walk you through it. We can even hold hands if you want. No? Okay.
You'll add the diced potatoes to the veggies, along with the strained clam juice (which ends up being a good amount, because you still have cream to add in a bit!), and let it simmer about 20 minutes, until the potatoes get tender.
SO NOW, you'll add the cream. And let me warn you, it will probably break. I read tons and tons of recipes that mention this happening, but only Serious Eats gave the solution of straining the whole soup (into a big bowl, not down the drain omg), and putting the liquids in a food processor and giving it a good few pulses. This will help the cream and the acid become one, and not look like broken baby barf.
Add the mix back to the pot and stir in the chopped clams. AND THAT IS IT, BLESSED BE THE FRUIT CLAMS.
Garnish with bacon. Parsley. Your face.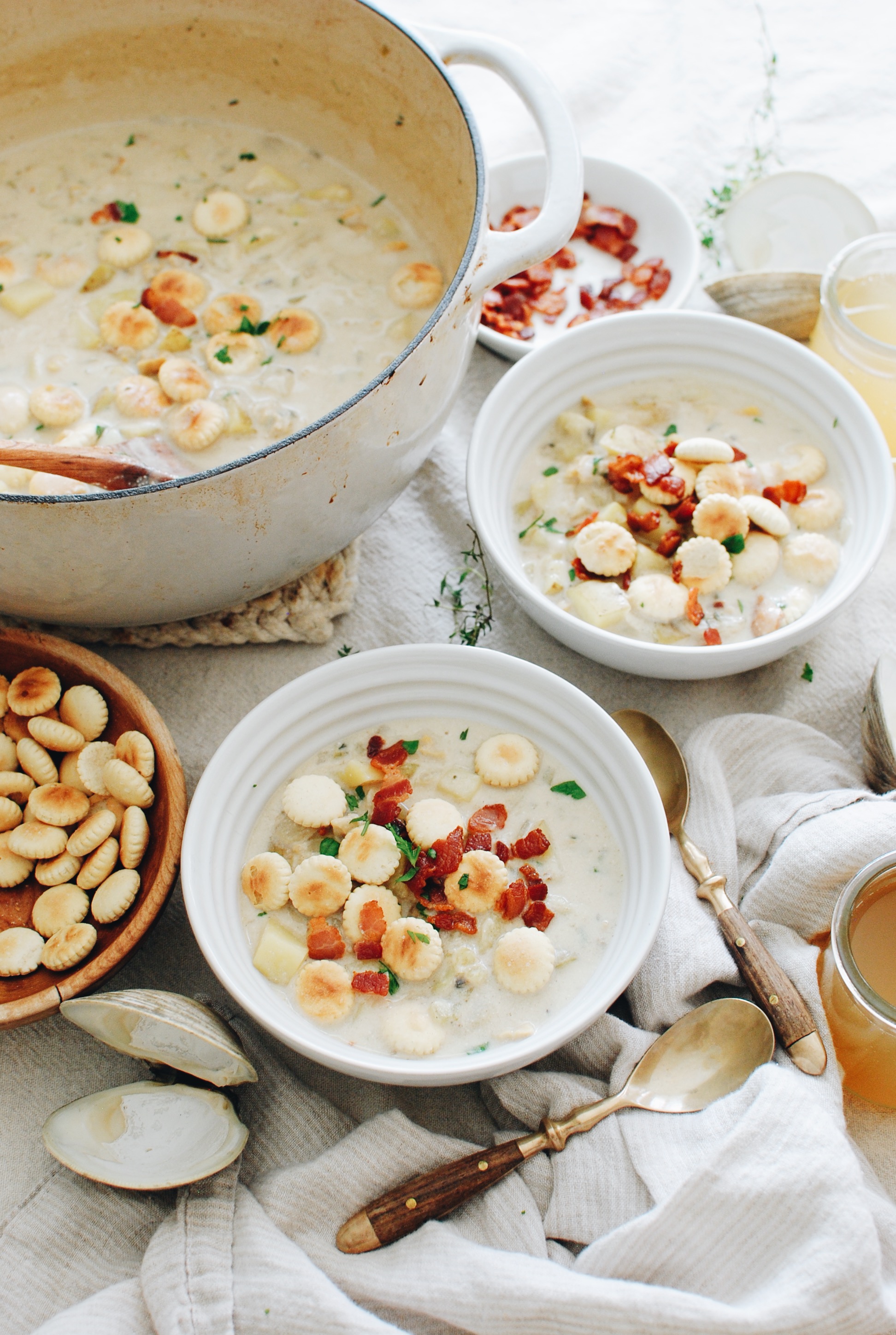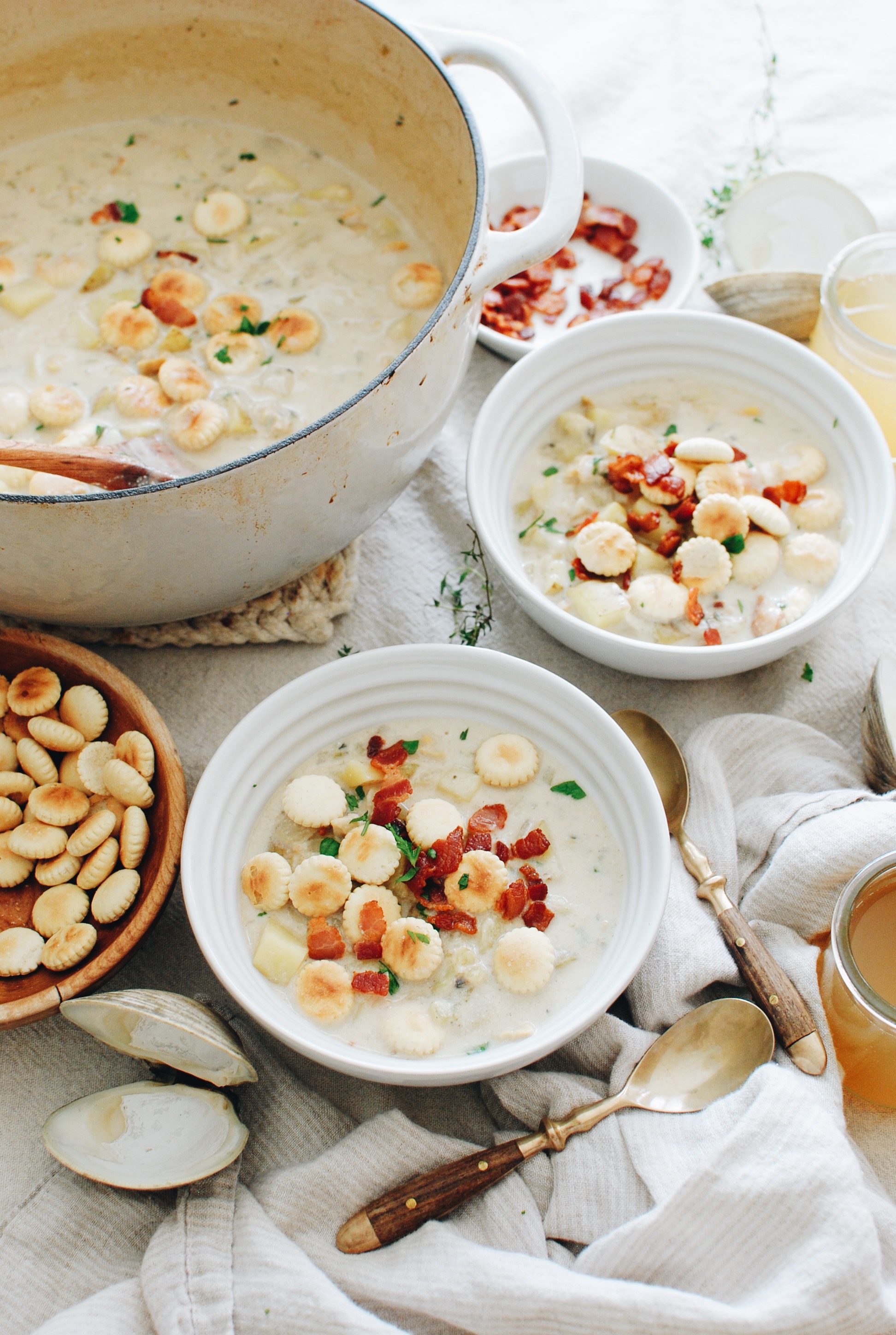 And if there's one thing I DO KNOW from my time in New England – it ain't chowdah if there's not oyster crackers! (<–my fist is in the air right now.)
Add the crackers. You will love your life so hard.
Laborious? A little.
Tricky? Maybe a tad.
Delicious and ridiculous and indulgent and luscious? Lawd yes.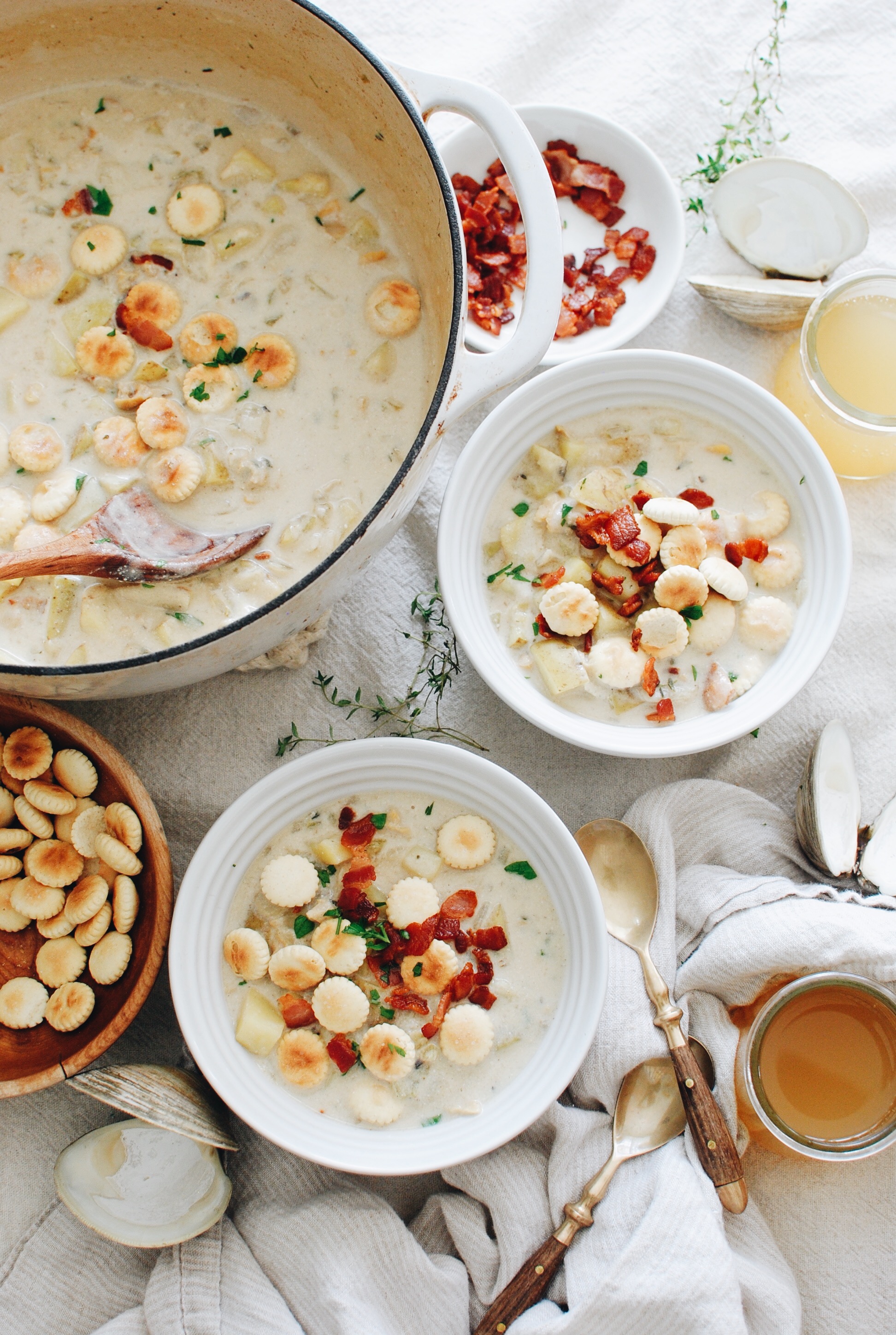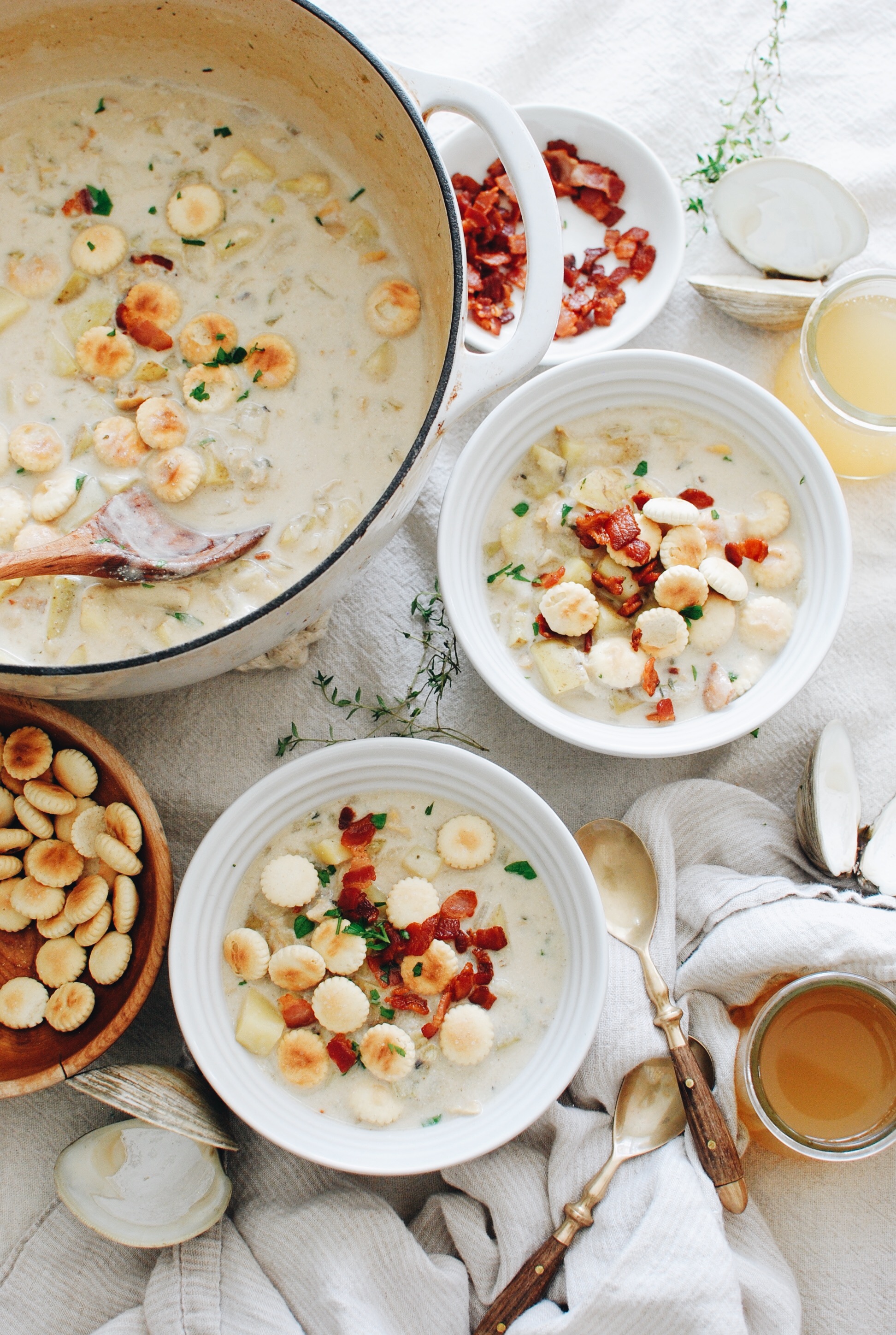 GET IN THAT.
Ingredients
6 to 7 pounds cherrystone clams, scrubbed of excess grit
Five slices bacon, chopped
2 celery stalks, chopped
One onion, finely diced
3-4 cloves garlic, minced
1 Tbs. fresh thyme leaves
8 Yukon gold potatoes, diced
1 cup heavy cream, at room temperature
Salt and pepper
Oyster crackers, for garnish
Chopped parsley, for garnish
Instructions
To a deep pot, add 3 cups water and the cherrystone clams. Bring to a light boil and let them cook, covered until they all open up, about eight minutes. Discard any that don't open. Using tongs, fish out each shell and transfer to another bowl. Fork out the clams and set them to the side, then give them a rough chop. Finely strain the clam juice through a sieve into another bowl, and discard any remaining sea grit.
Back to the pot, add the chopped bacon and cook until crispy, just a few minutes. Transfer the bacon to a plate with paper towels to drain, but leave the bacon fat in the pot. Then add the onion, celery and thyme. Give it a good pinch of salt and sauté about 10 minutes, until the veggies get tender. Add the minced garlic and sauté another minute, until the garlic is fragrant.
Add the diced potatoes, along with the strained clam juice. If you feel like you need to add any bottled clam juice, give it a few Tbs. right here. You still have cream to add, though! Just remember that. After about 20 minutes, the potatoes should be tender. Add the heavy cream, and if it breaks and gets grainy, strain the liquids into a large bowl, and transfer to a food processor. Place the solids back in the pot. After a few pulses, the liquid should cream up and become smooth and glorious. Add it back to the pot, along with the chopped clams. Let the clams warm, just a few seconds, and taste it. You probably won't need any salt, due to the salty clam water, but if it needs more, give it a good pinch!
Ladle into bowls, and garnish with the chopped bacon, oysters crackers, and chopped parsley.
Then say CHOWDAAAAH a lot to everyone around you.
Serves 4-6!
7.8.1.2
186
https://bevcooks.com/2018/11/new-england-clam-chowder/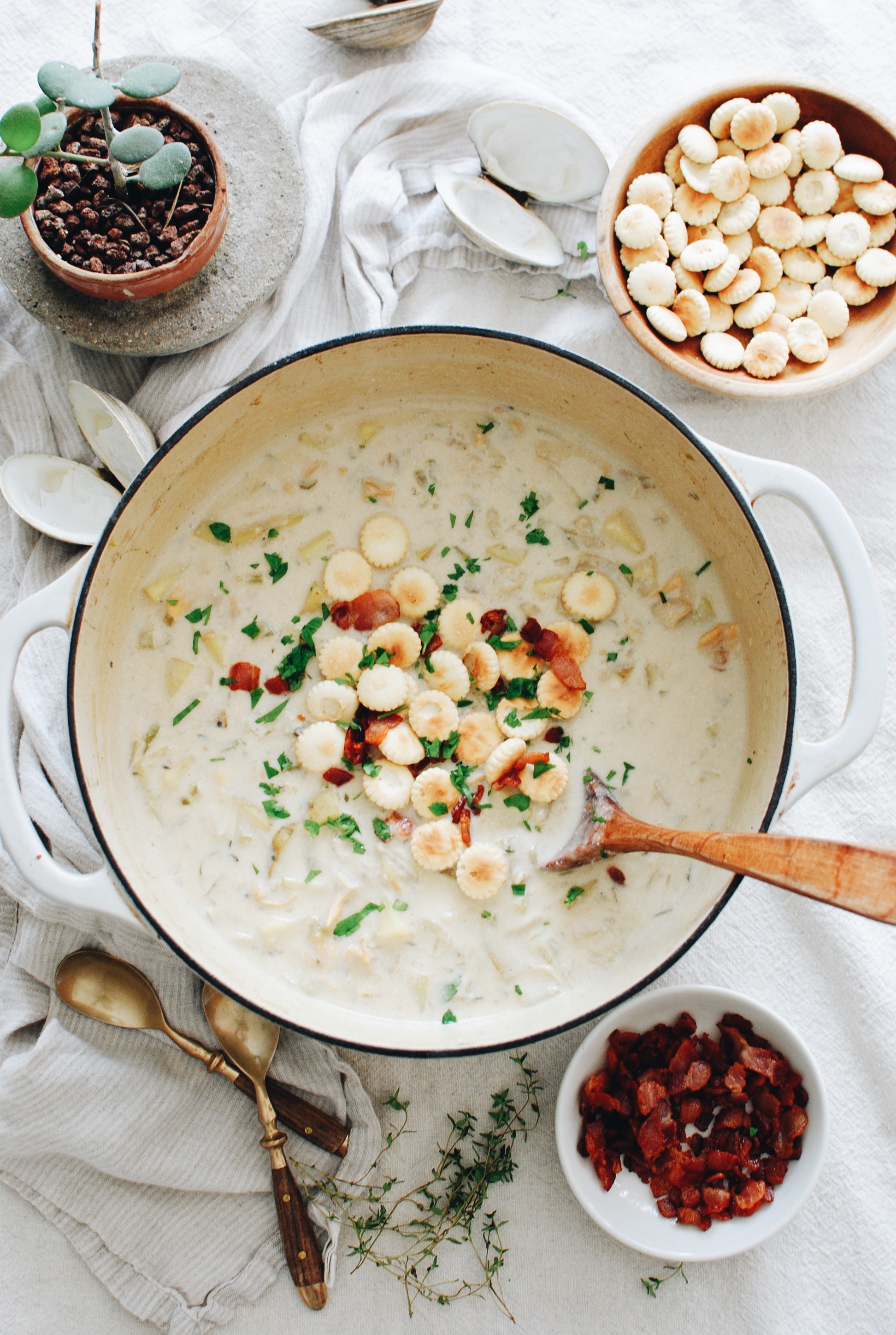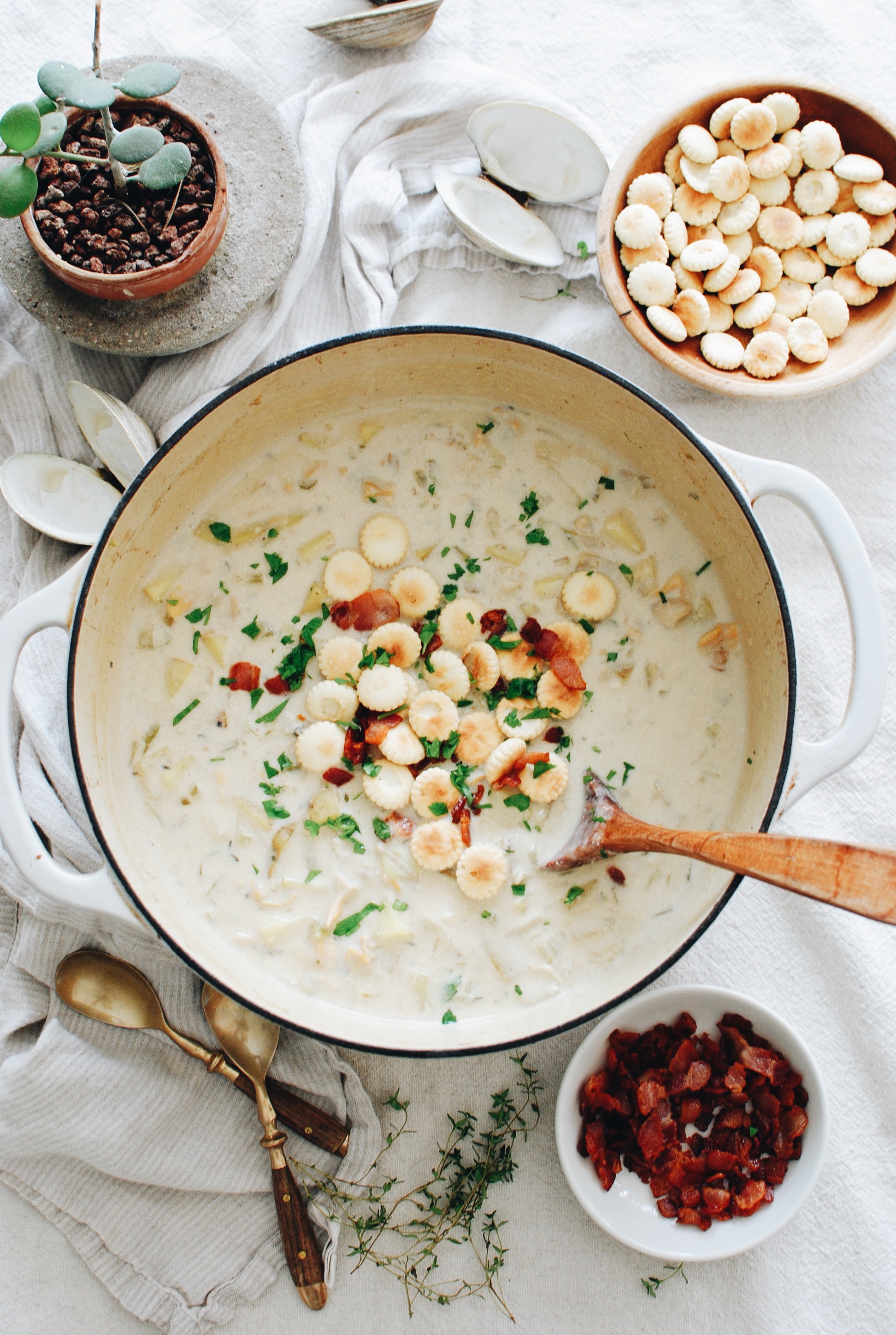 I miss New England. (also, tell me how you make your chowdah!)