OH HEEEEEY, remember me?
No?
Really?
Wait, REALLY?
Oh.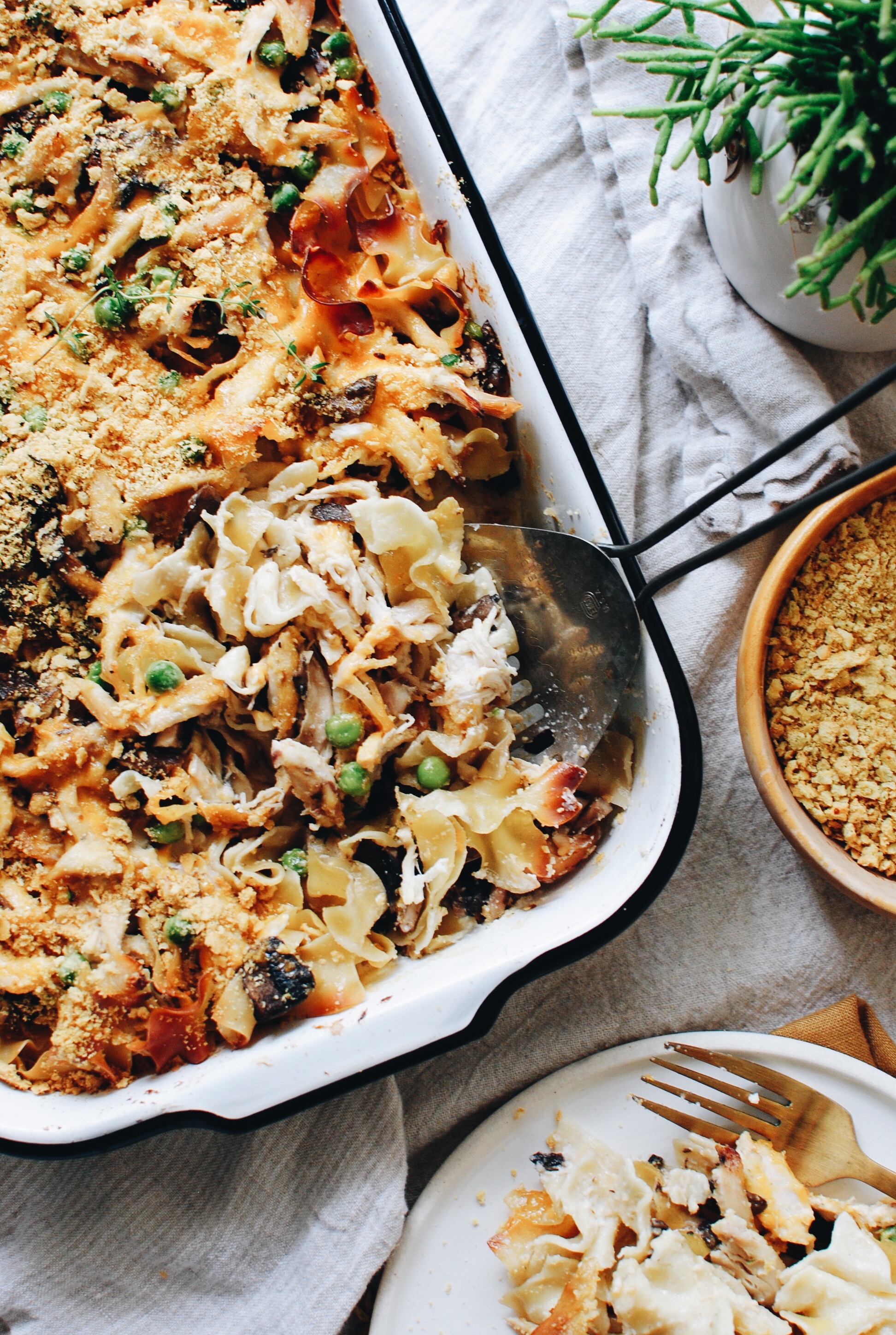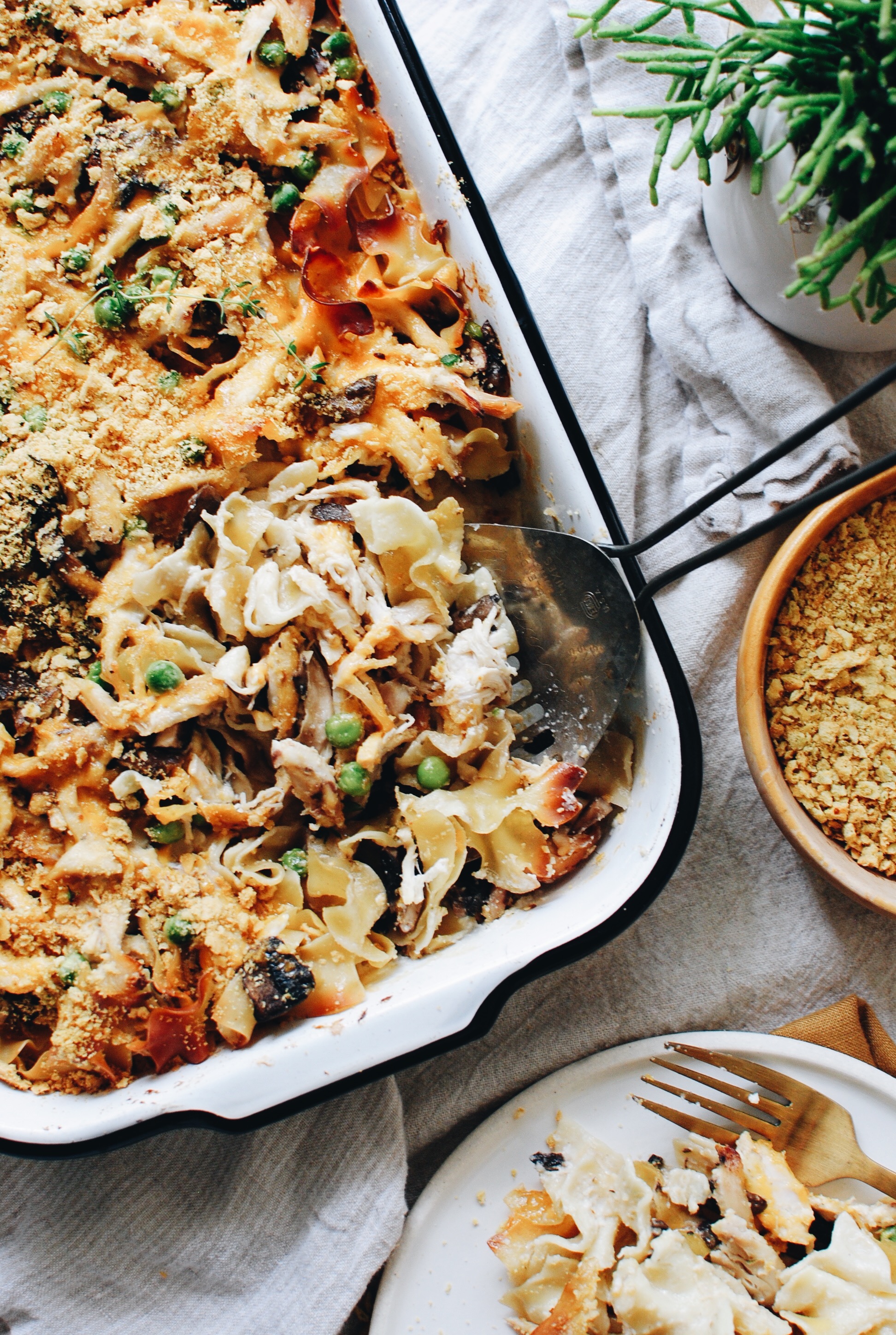 Well I have food for you. We all good now?
Thought so.
And it's super fall-ish and cozy for your mouth!
I knew you'd forgive me for being gone so long.
It's a casserole o' chicken and mushroom and noodle glory. Let's peep it.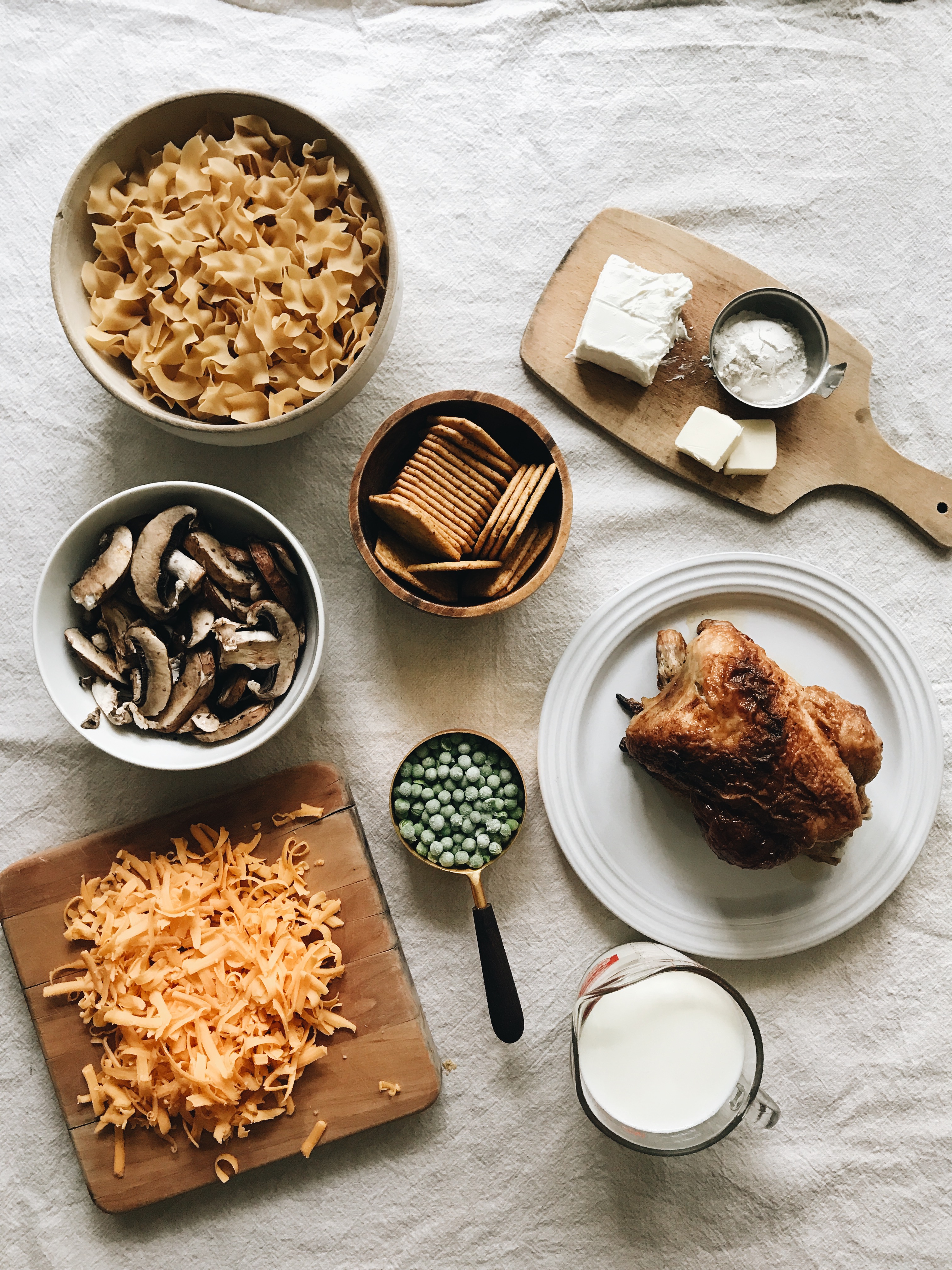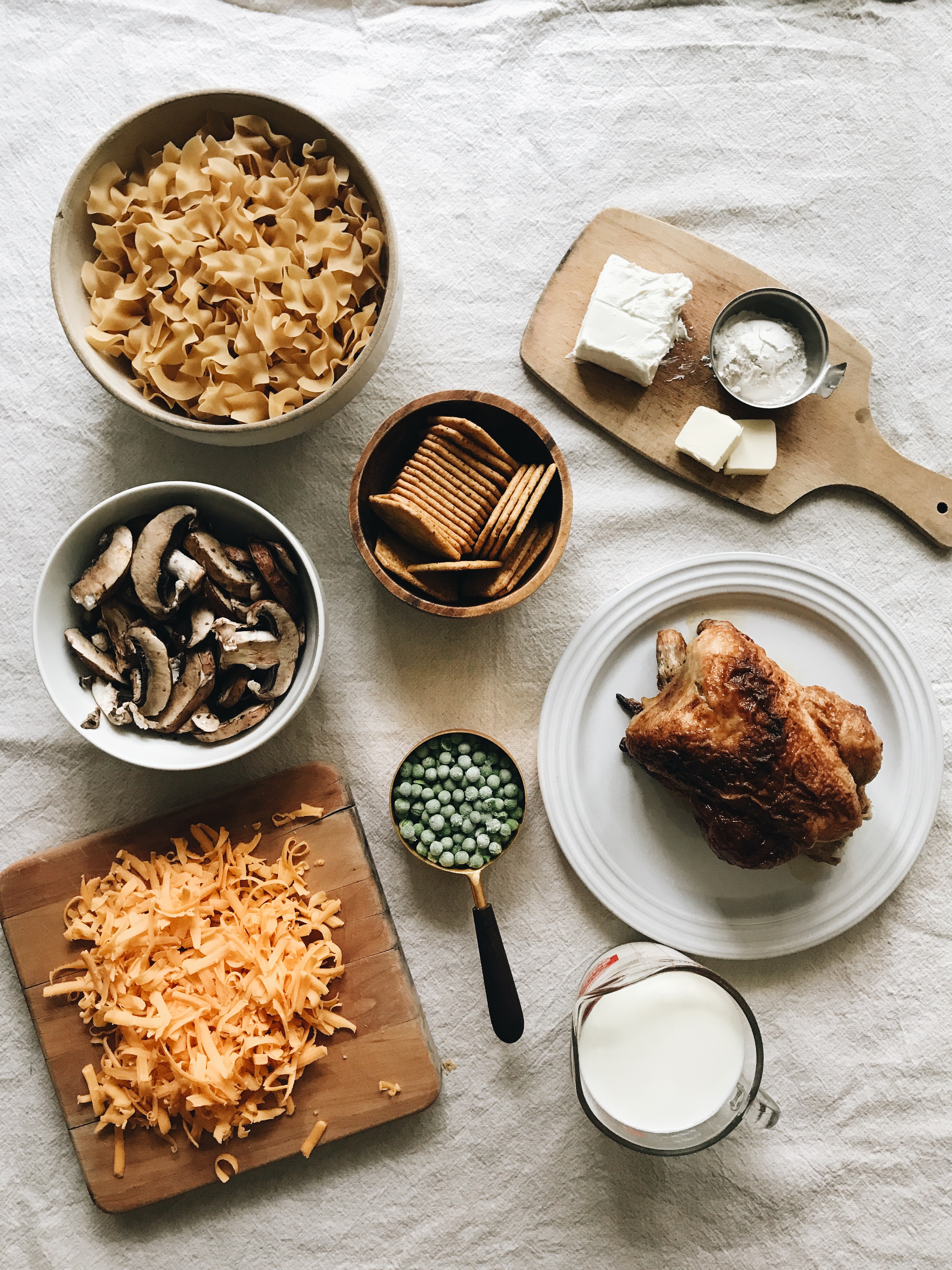 All the basics! But I kept it simple and luscious with a rotis. Which you'll shred until your soul bleeds jubilation.
And sliced mushrooms! Which you'll sauté until your eyes pour waves of unruly glee.
Egg noodles! Because we're classic.
Frozen peas! Because tradition.
Shredded cheddar! Because WE AREN'T ANIMALS.
Cream cheese! Keepin' you on your piggies. (<–sorry about the way I just said that.)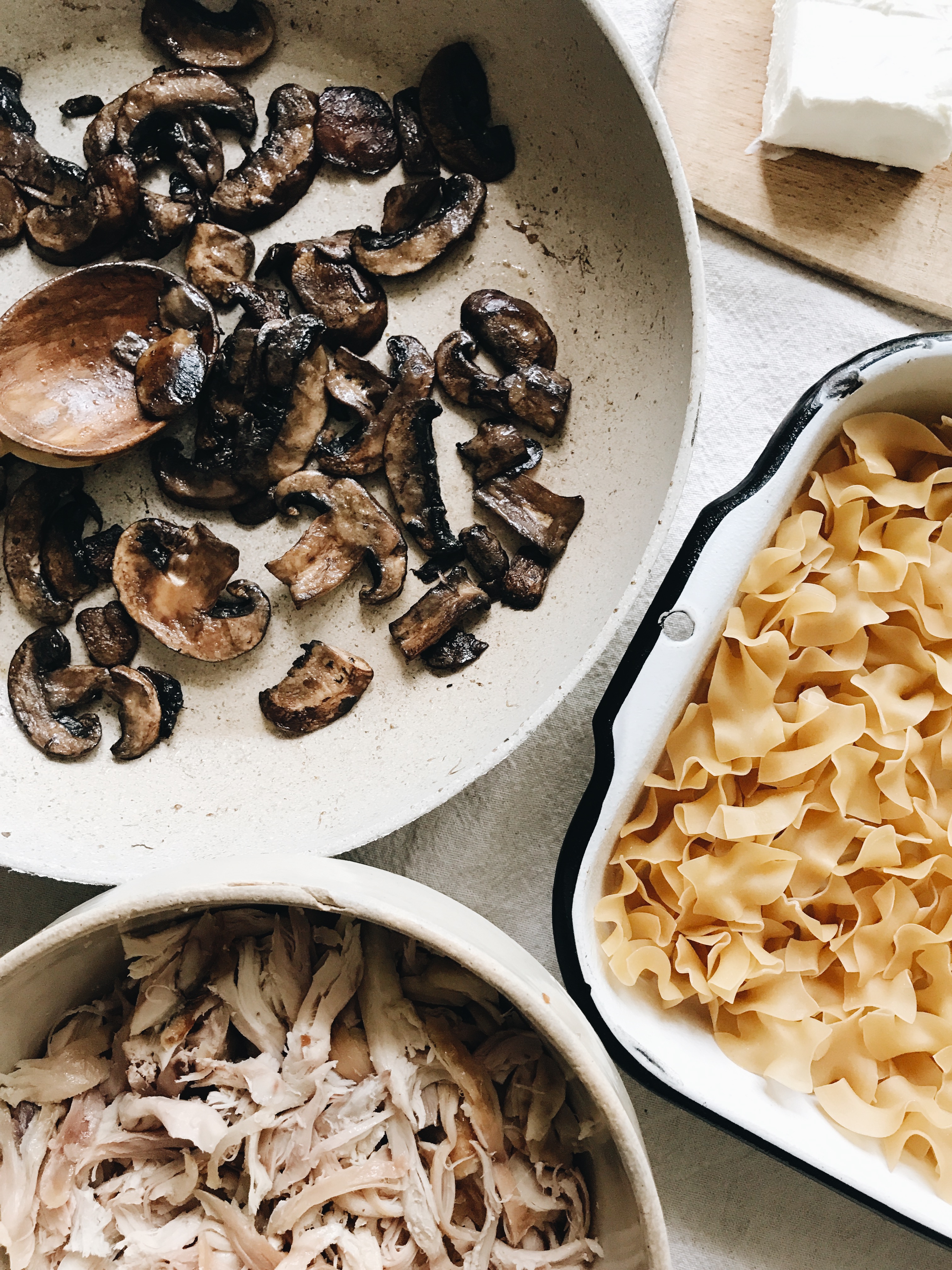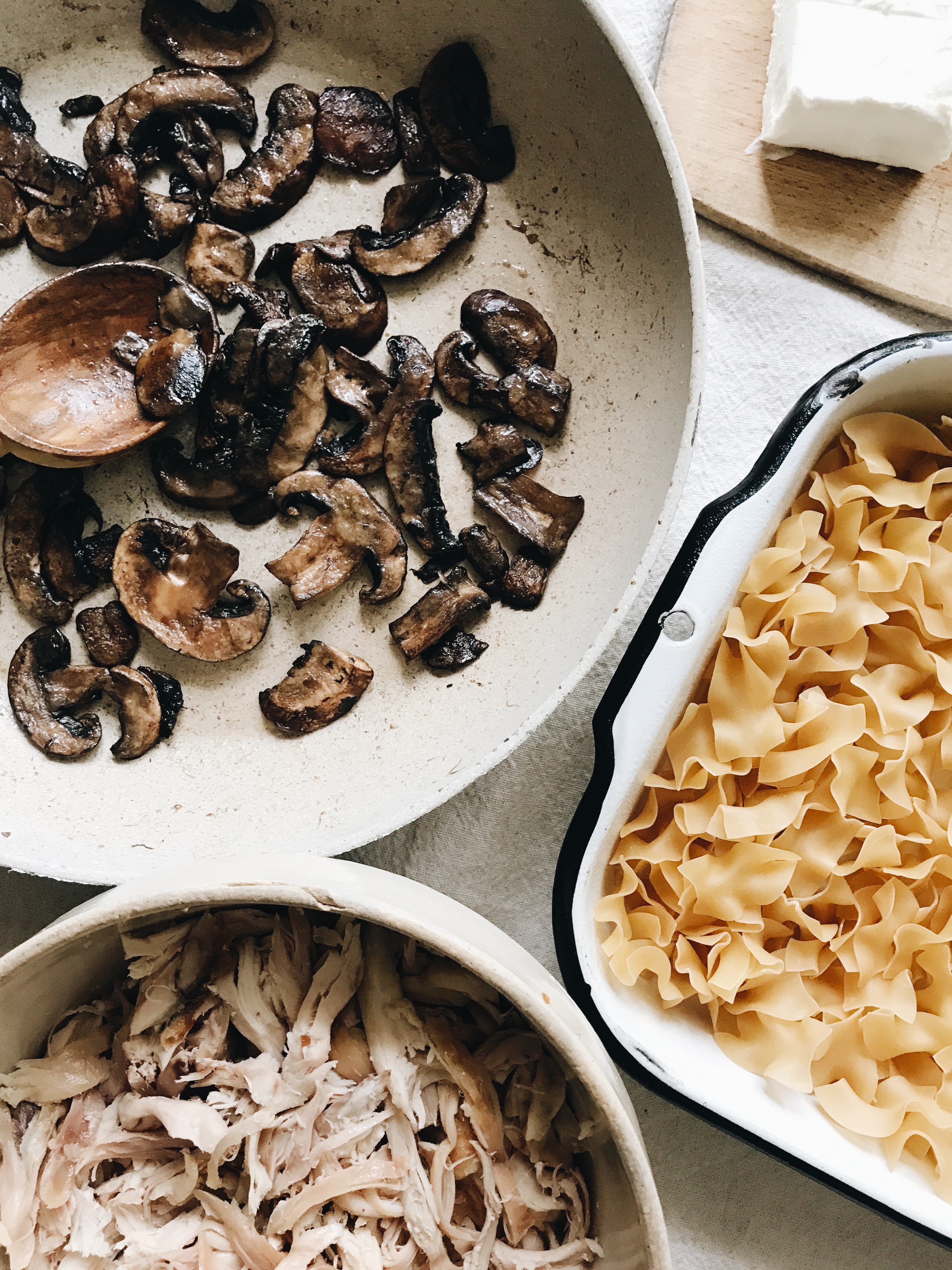 And you can do this stuff at the same time, ya know. Shred while the mushrooms sauté.
Start that cream sauce and keep it on a low simmer.
Stare at the egg noodles and know that true carb happiness is en route.
You got this.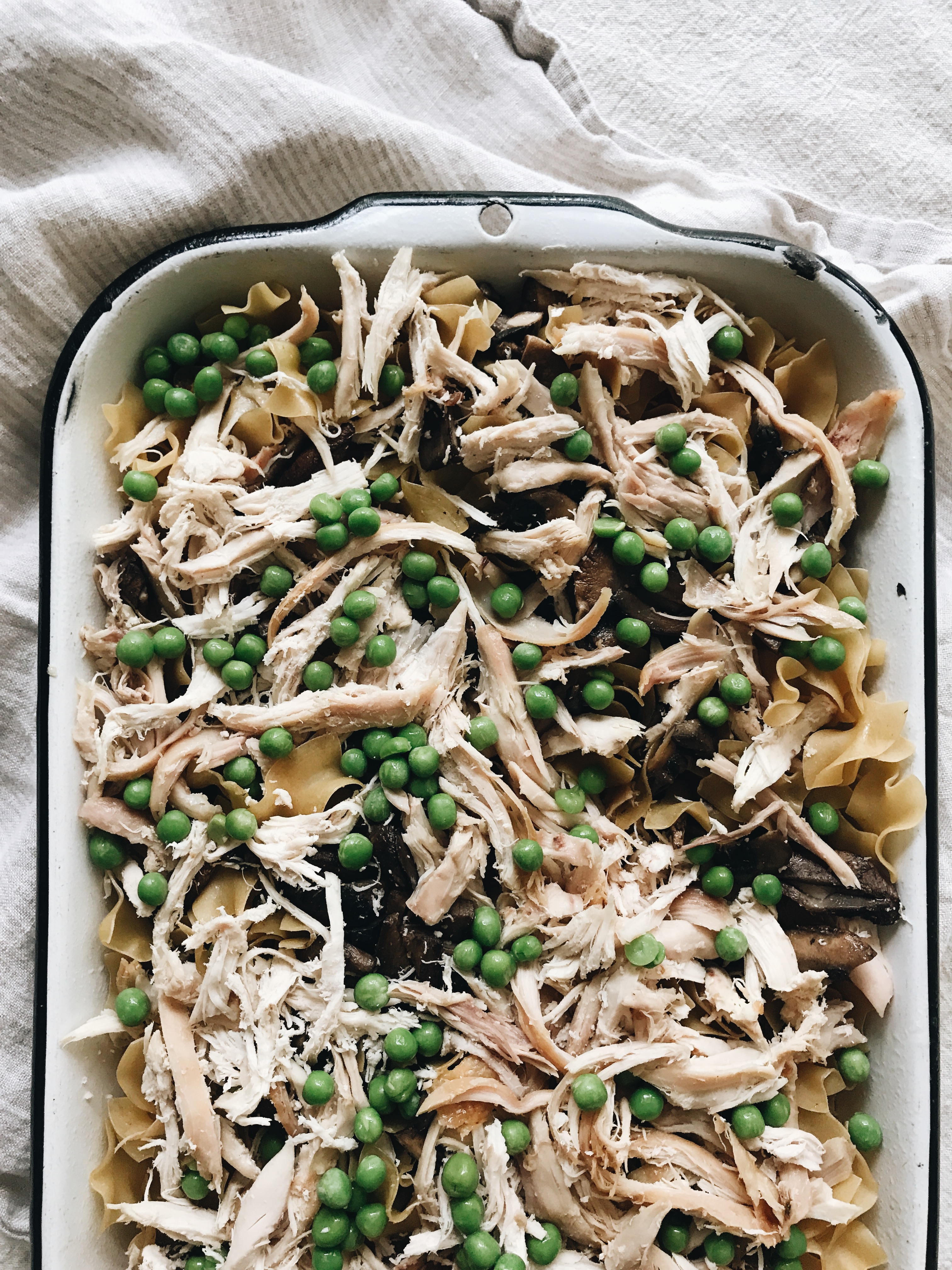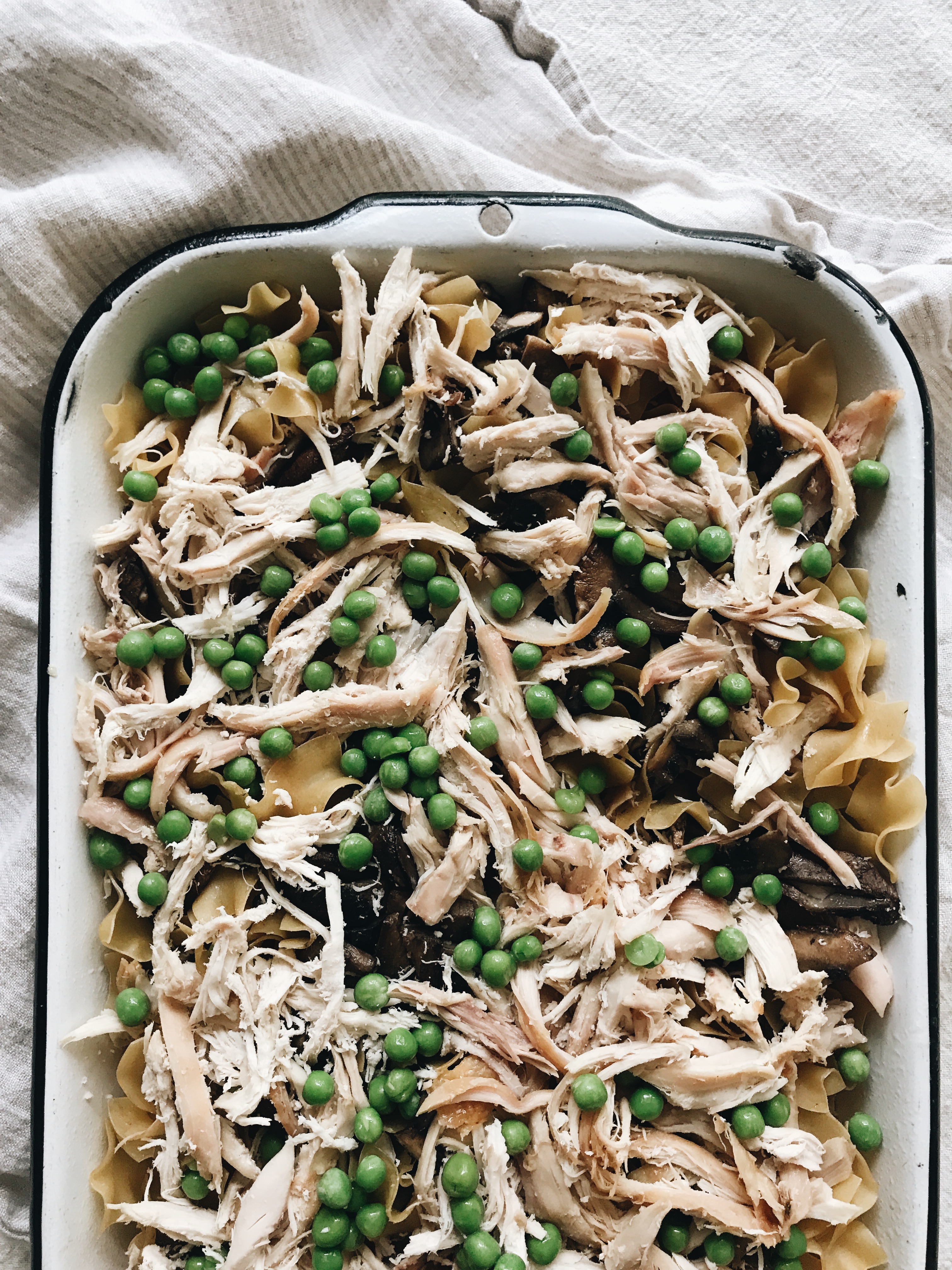 AND HARK. The egg noodles are dry! I'm playing a risky little game, I know. But they will soon be covered in sauce, a bit of boiling water, and will be tightly covered and baking while you watch Friends reruns. All is well, man.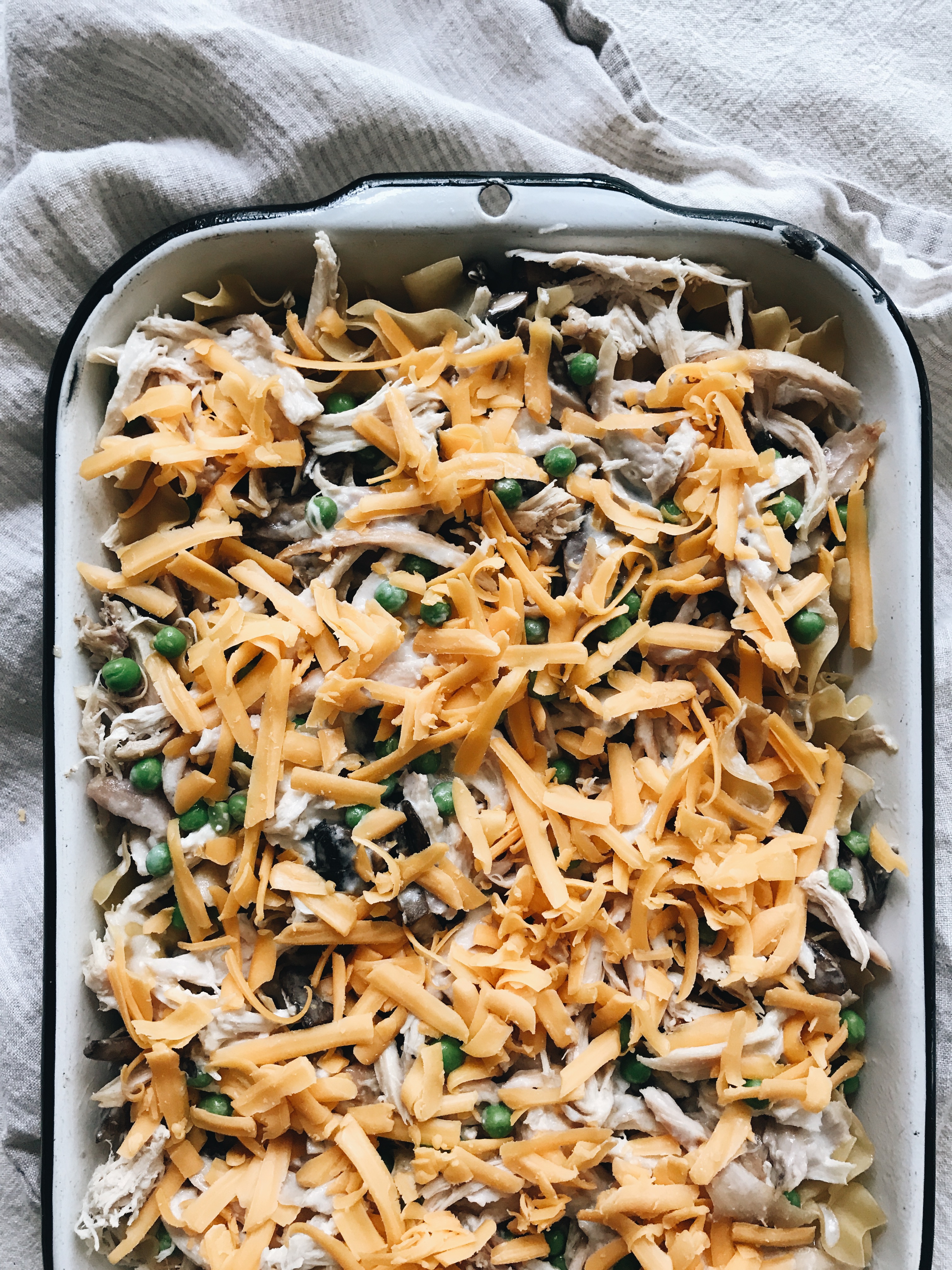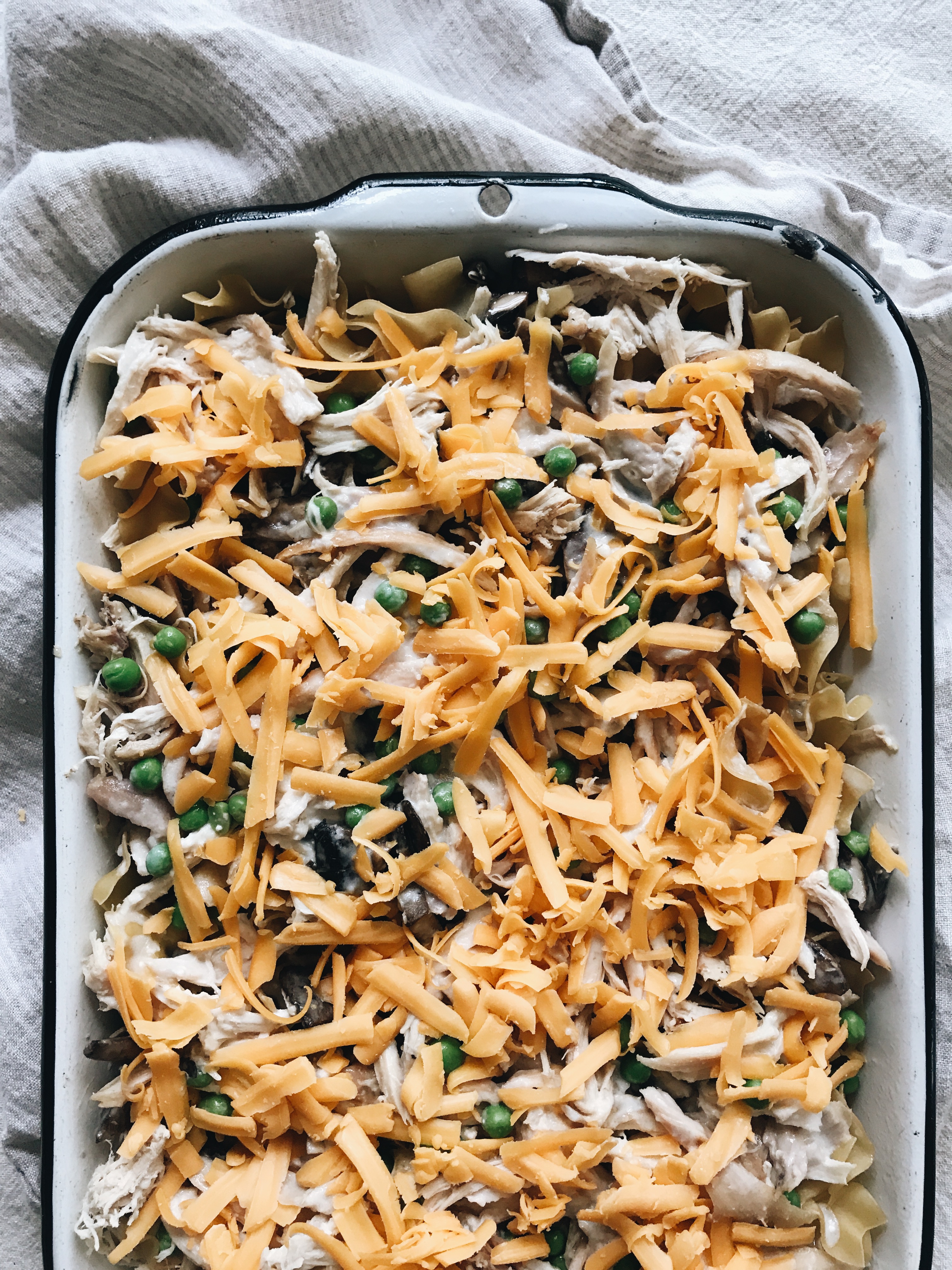 Cheese. Obviously.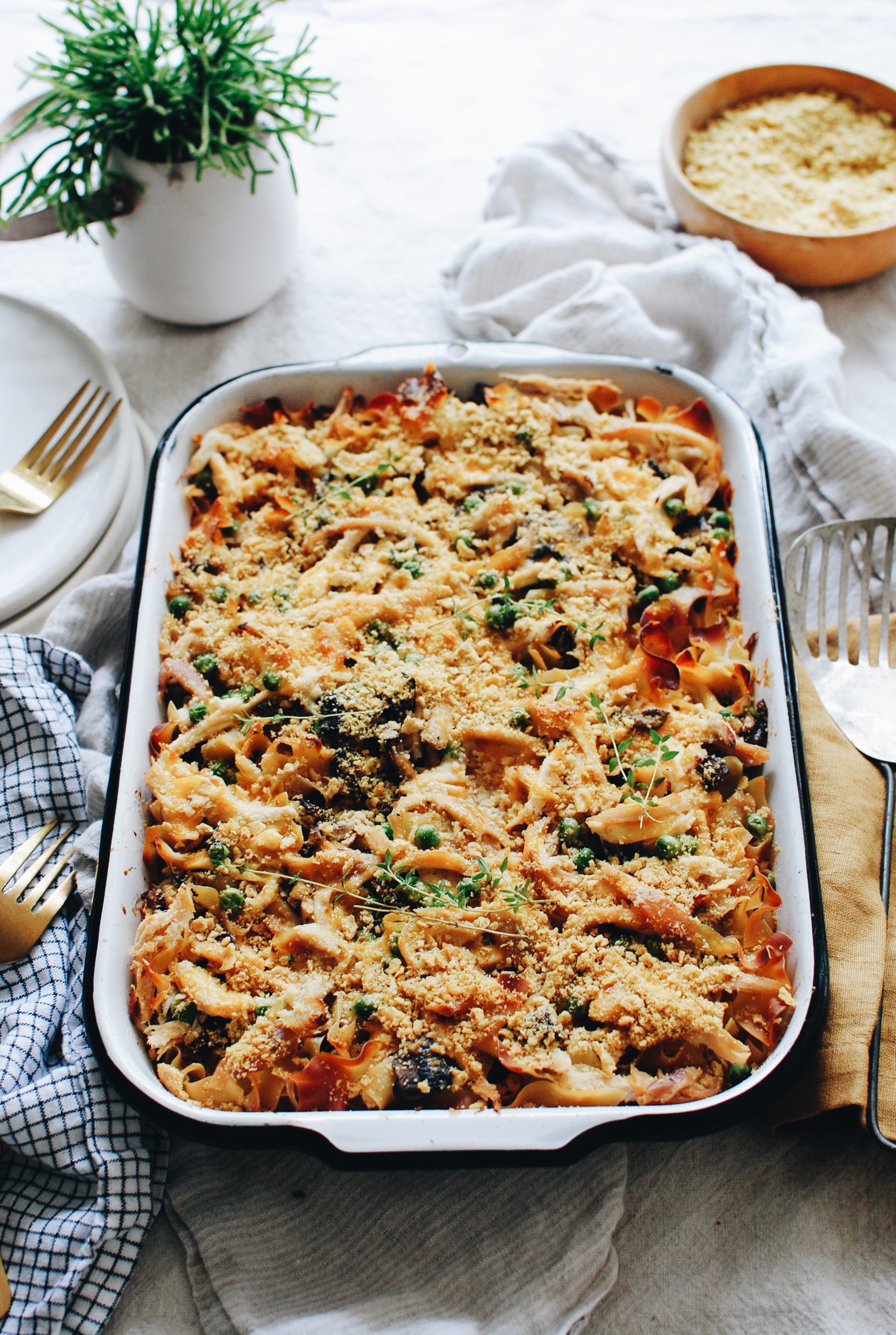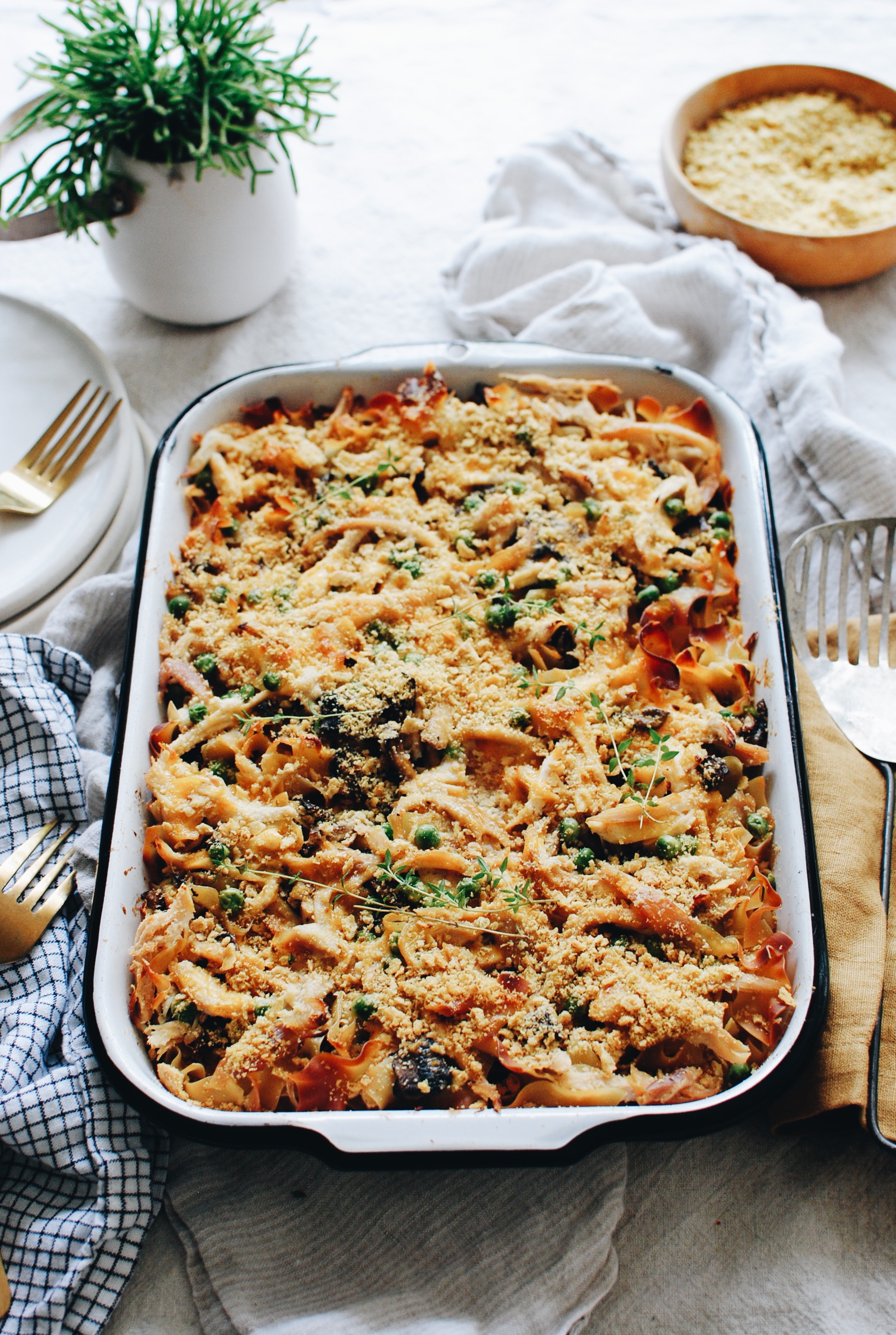 And here you go, boo.
It's like, 40 minutes in the oven – 20 COVERED, then 20 uncovered and crackered.
We should start a band called Uncovered and Crackered! No one likes us.
Believe it or not, those egg noodles get perfectly tender (except for the very few that poke out the top and aren't covered in any liquid. Those don't really soften. So when you get a rando crunch, don't send the cops after me. I already have to wash my hair and I can't deal with anything else today.)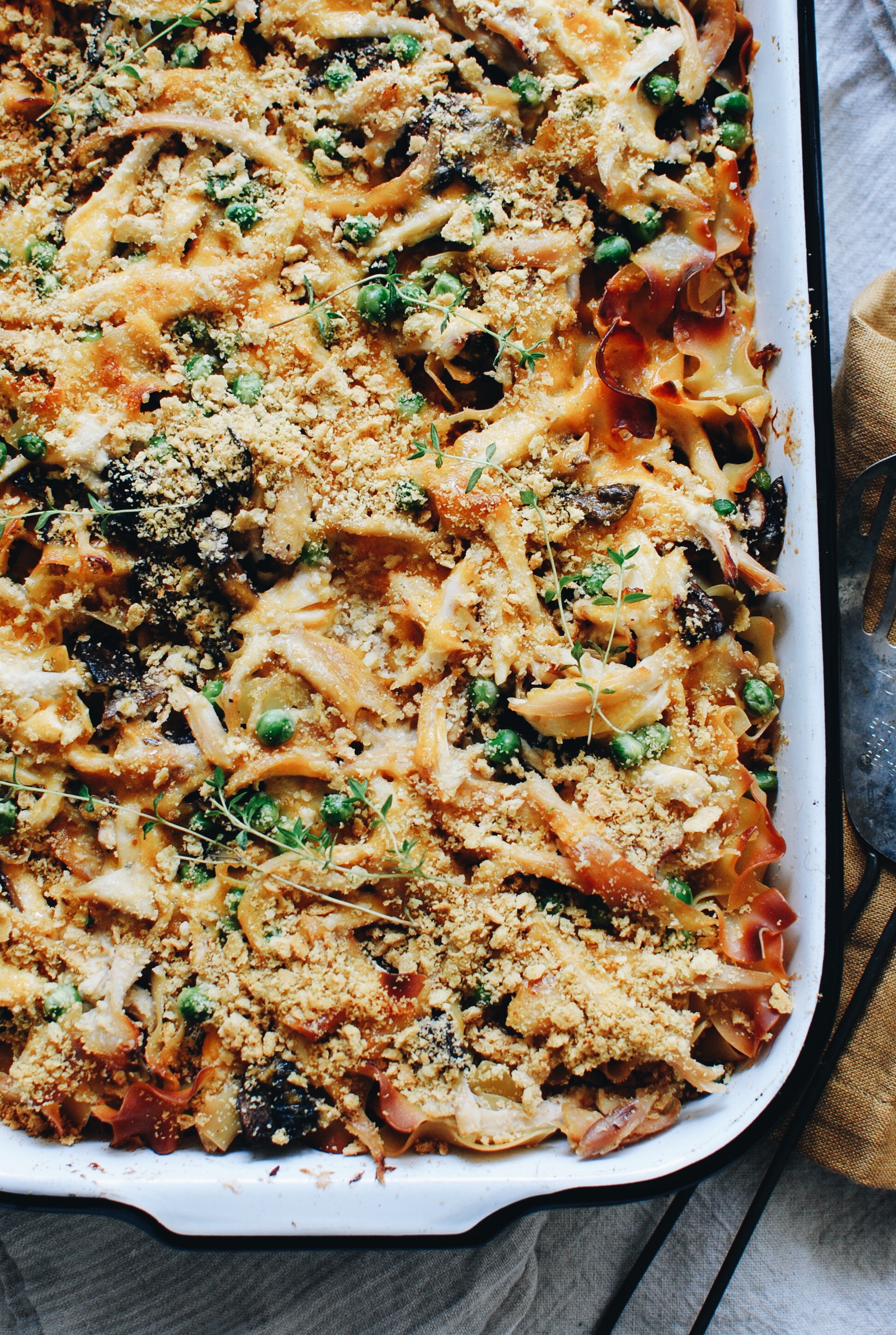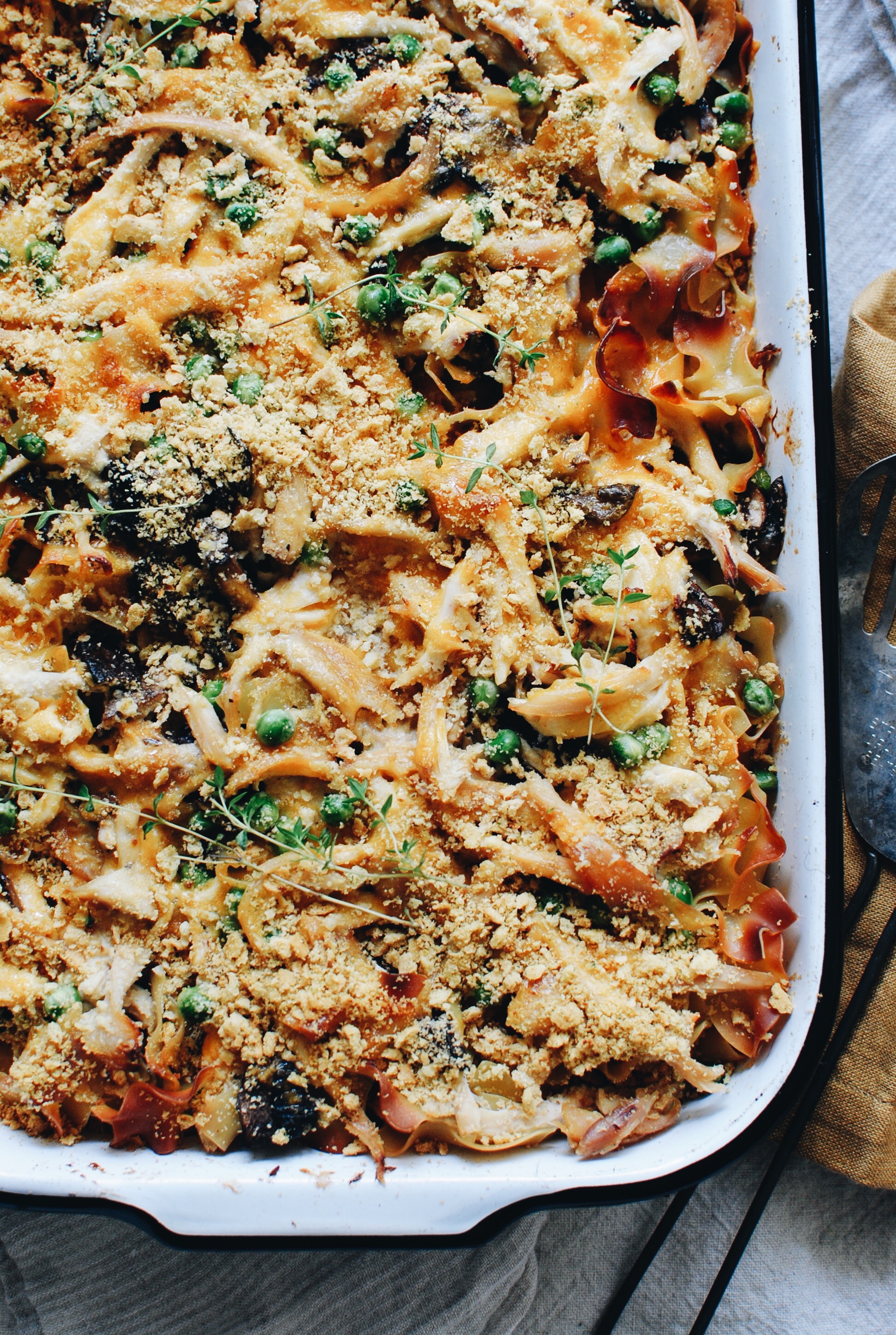 It is seriously so good. The cream sauce is comforting, but elegant. It's not gloppy and gloopy and gleepy (<–?) at all. Everything is nestled and chicken-y and mushroom-y and pea-y and cheesy-y and it's your new favorite fall cassie.
That's what I call casseroles. Cassie. You may certainly punch me.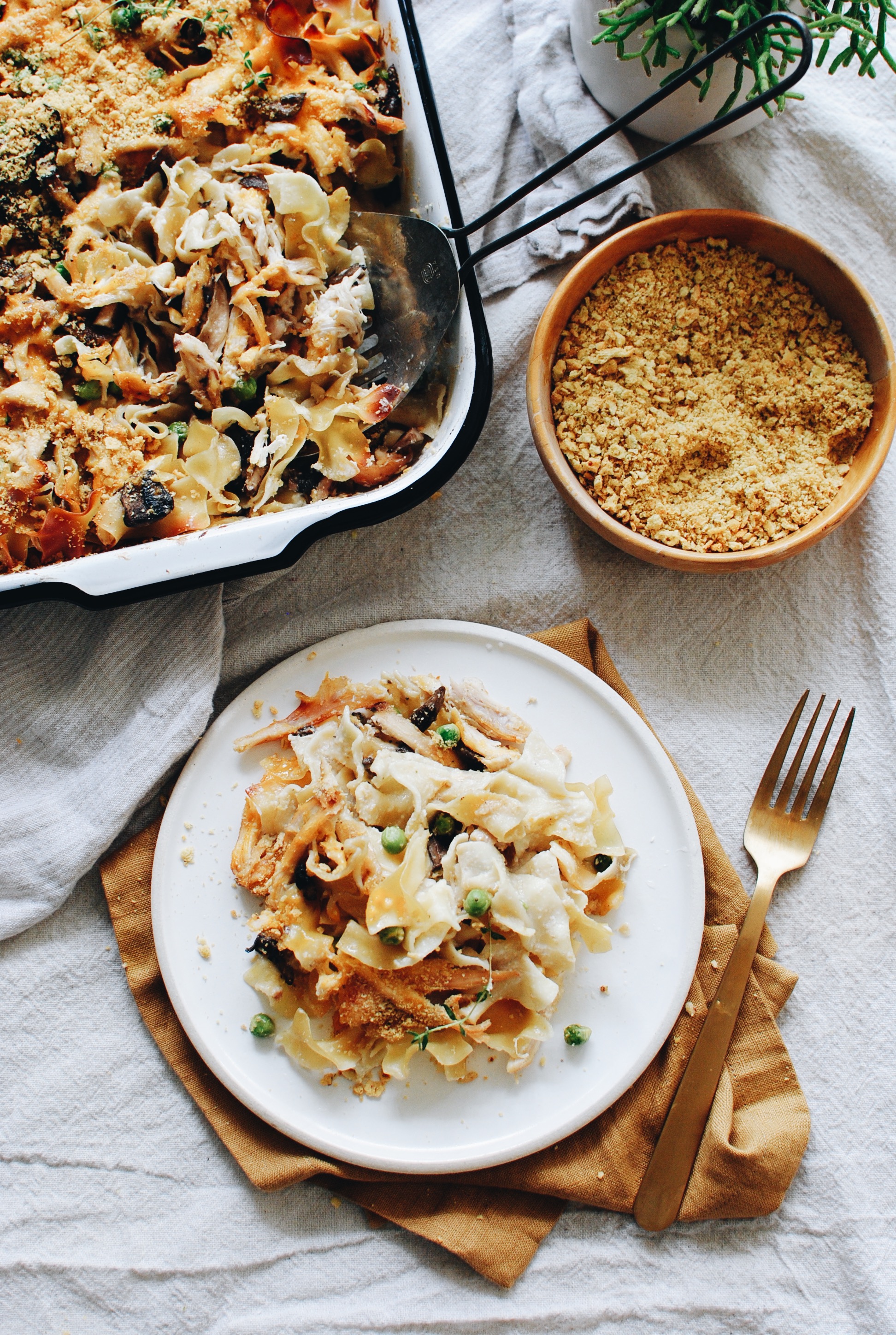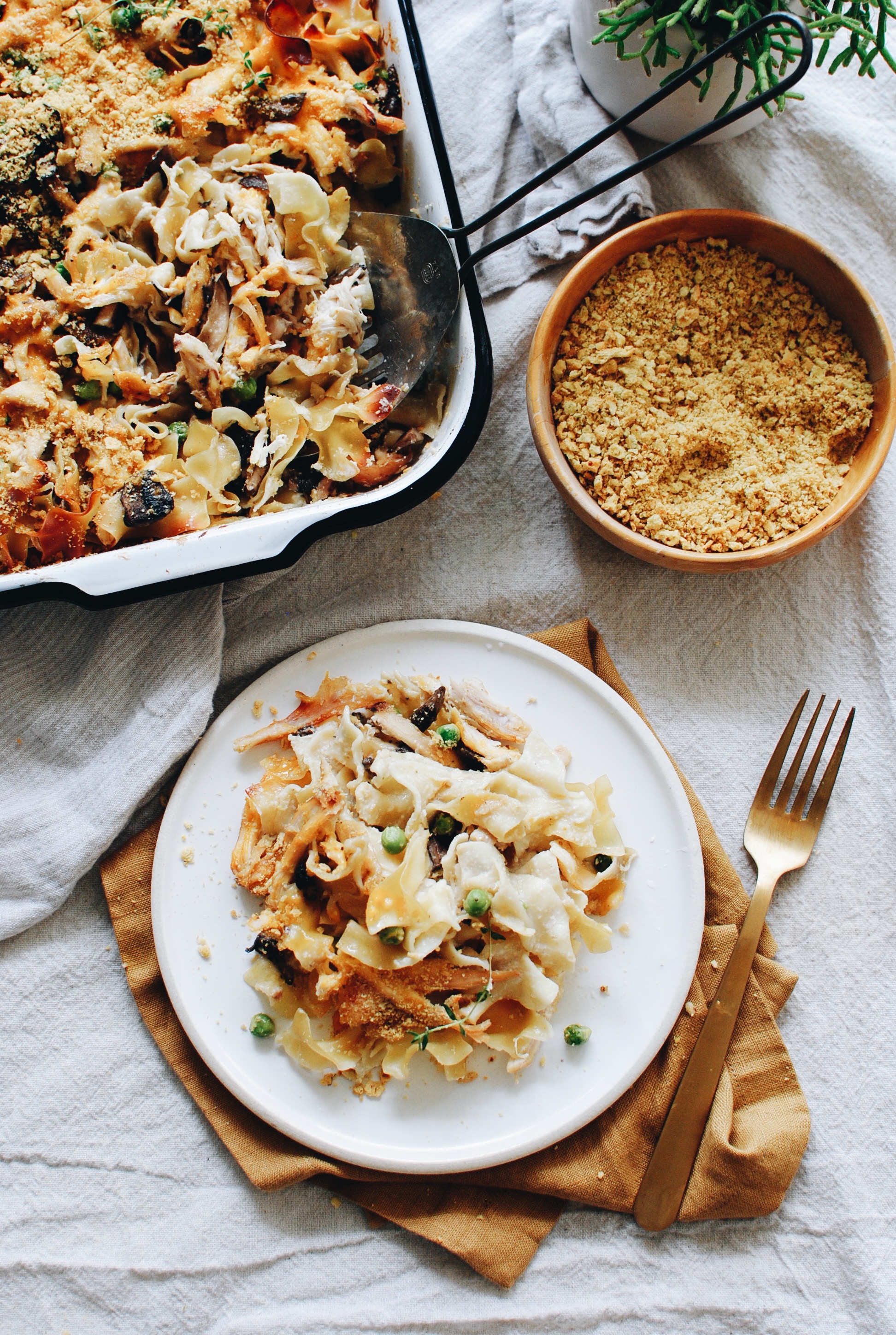 Make! Make! MAKE.
Chicken and Mushroom Noodle Casserole
Ingredients
1 rotisserie chicken, shredded (bones and skin discarded)
1 Tbs. extra-virgin olive oil
1 (8 oz) package sliced mushrooms, lightly rinsed
1 (12 oz) bag of egg noodles
1 cup frozen peas
2 Tbs. butter
2 Tbs. all-purpose flour
3 cups milk
4 oz softened cream cheese
1 Tbs. fresh lemon juice
1/2 cup hot boiling water
15 multi grain crackers (or your favorite!) pulsed in a mini food processor until it makes crumbs
2-3 cups shredded cheddar cheese
Coarse salt
Instructions
Preheat oven to 400.
Heat the oil in a medium skillet over medium high heat. Season with salt, and sauté the mushrooms until they darken and become tender, about six minutes.
In a medium pot, melt the two Tbs. butter. Once the butter starts to foam, whisk in the flour, until it becomes a paste, just a few seconds. Slowly add the milk and keep whisking for a few minutes, as the cream sauce thickens. Add in the room temp cream cheese and whisk until it thickens even more. Add a large pinch of salt and 1 Tbs. lemon juice. Taste it. Need anything? More salt? Get it right, babe.
Arrange the dry noodles in the bottom of a casserole dish. An 8x13 is perfect! Layer about three cups of the shredded chicken over the noodles, and sprinkle in the sautéd mushrooms and peas. Pour the cream sauce over the noodles and chicken, along with half a cup of boiling water. Make sure all of the noodles are submerged in the liquid. Sprinkle the cheese over the dish, cover and bake for 20 minutes. Uncover and sprinkle on the crushed crackers. Bake another 20 minutes, or until the cheese is starting to brown and bubble.
Serve family style and IMMEDIATELY. Like now.
Serves 4!
7.8.1.2
180
https://bevcooks.com/2018/10/chicken-and-mushroom-noodle-casserole/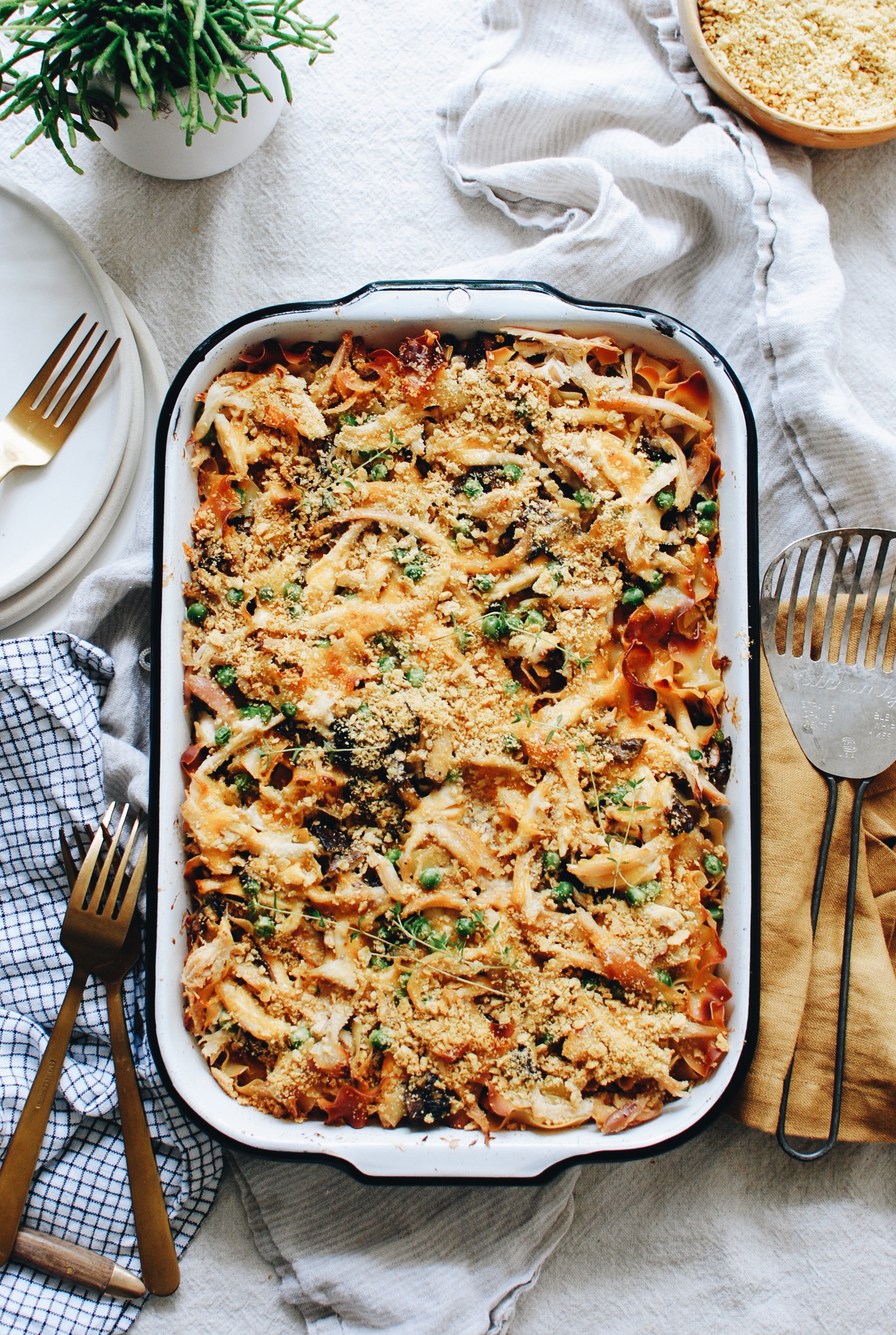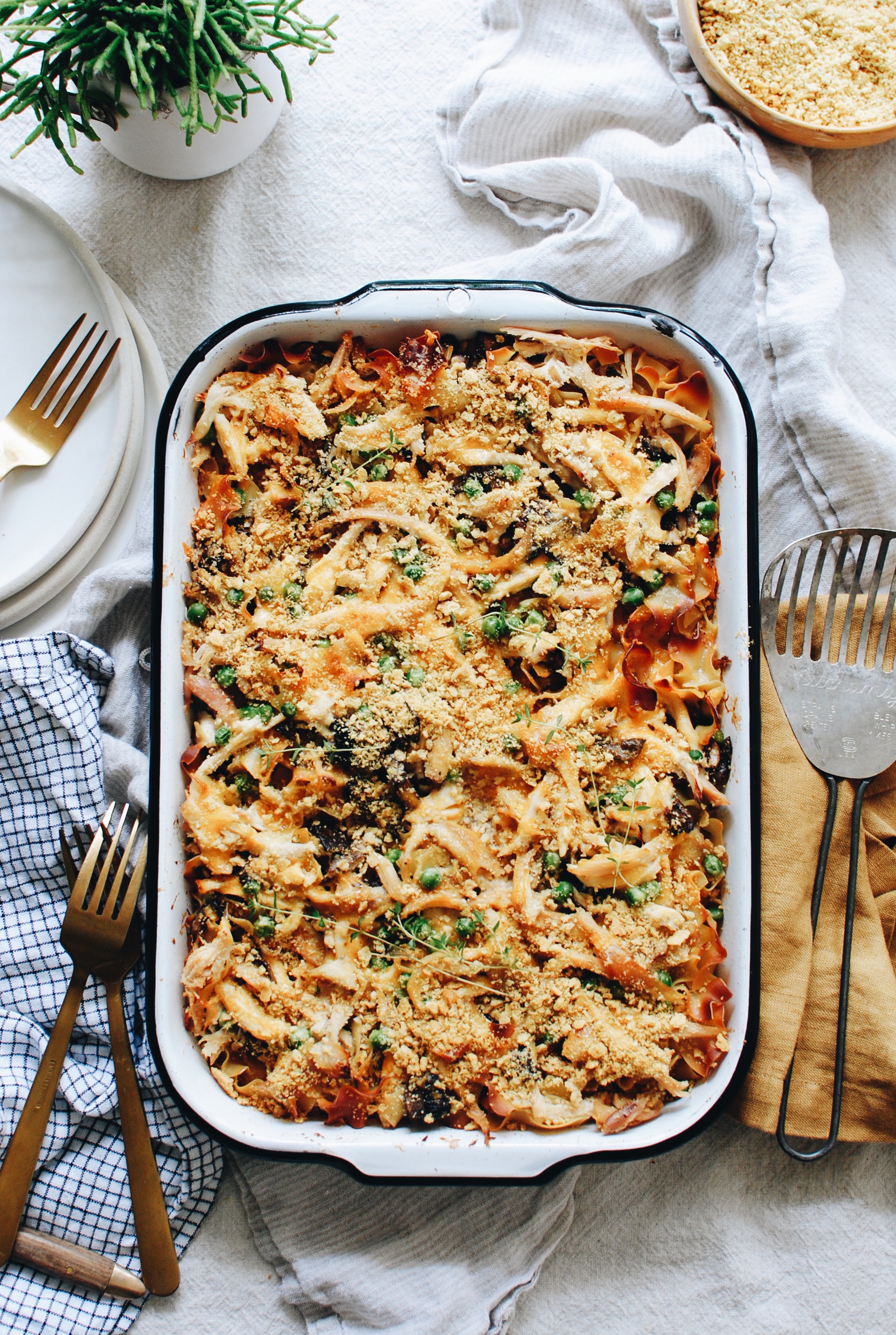 So like, you really don't remember me?