I'm BACK, DID YOU MISS ME? (don't answer that.)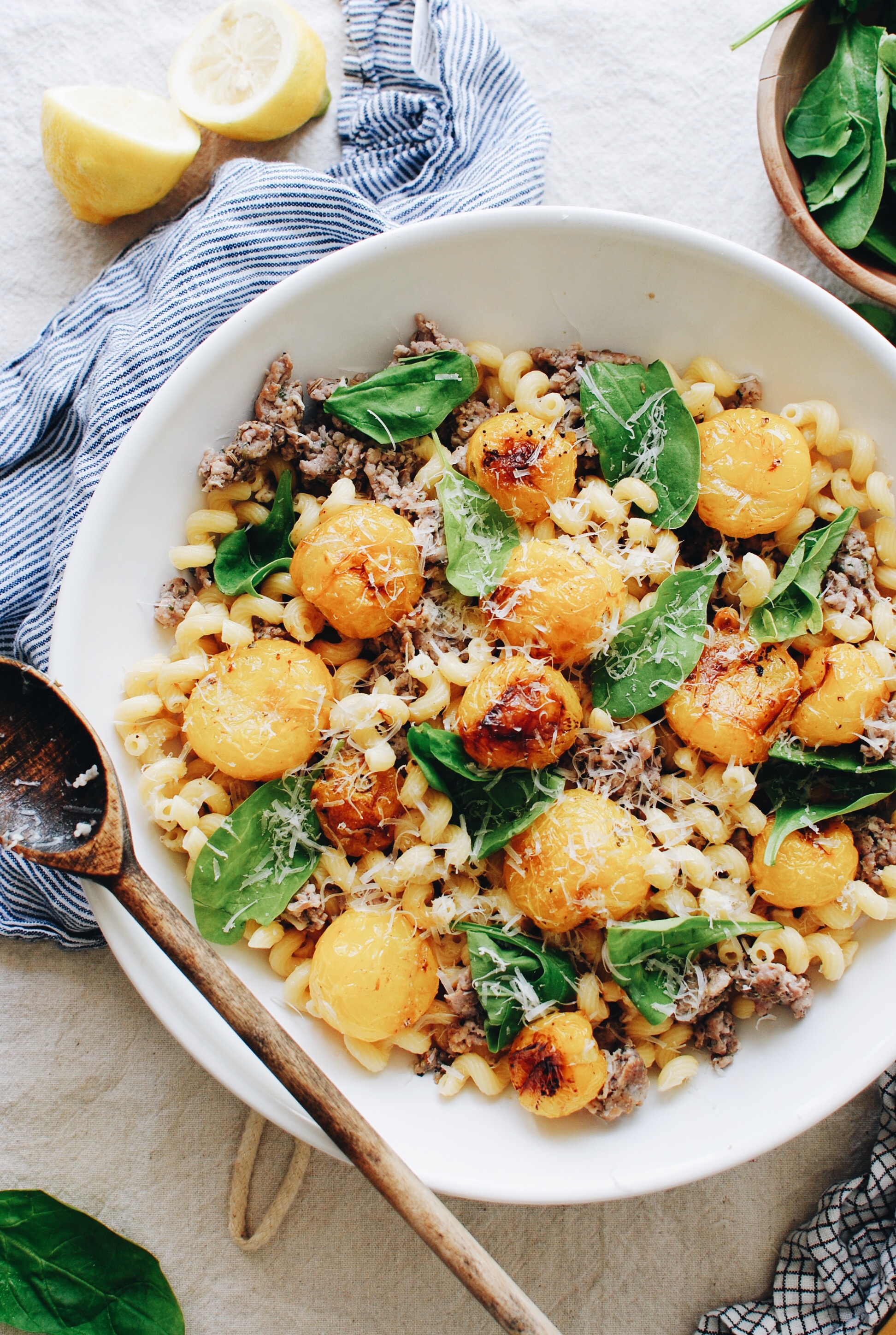 Because I missed you.
I did!
No, I did!
When you're out of your regular work slash community rhythm, it totally does a number on your work slash community . . . rhythm. Never mind.
I HAVE PASTA FOR YOU.
And the fabulous thing about this ultra-simp recipe, is that you can totally willy nilly with it. It's not about perfection. Or measurements. It's all 'bout that bass, 'bout that bass.
Wait, that's something else.
Let's look at this.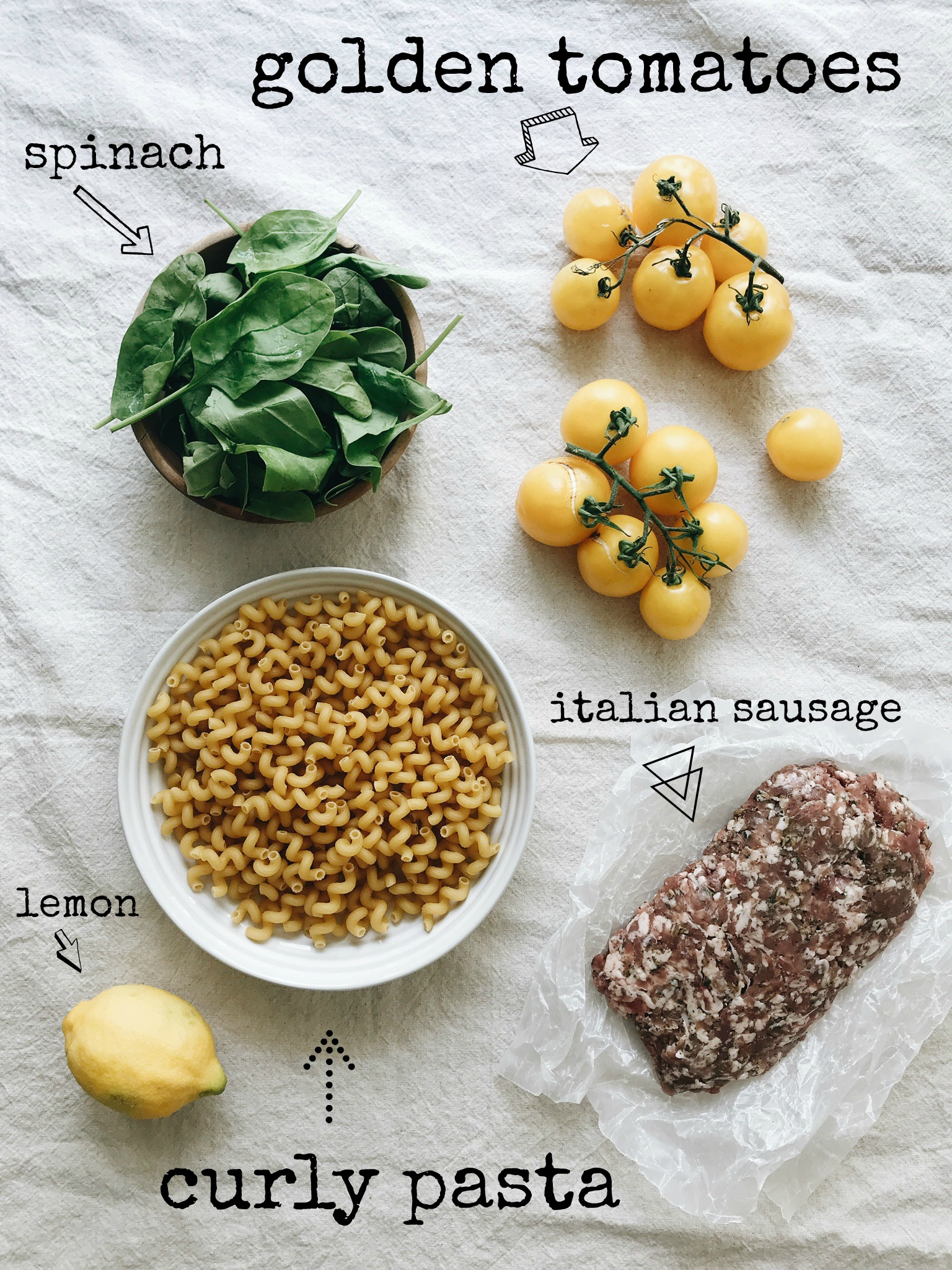 I don't think there's any other sight that gives me as much deep, unbridled soul explosion as the above. Besides my offspring, my soulmate, my dog blah blah BLAH.
But like, pasta + Italian sausage + golden tomatoes that you're going to roast until submission + fresh spinach + zingy lemon. Duh, please.
Nothing better.
Nothing.
Nuttin', honey. (sorry I called you honey.)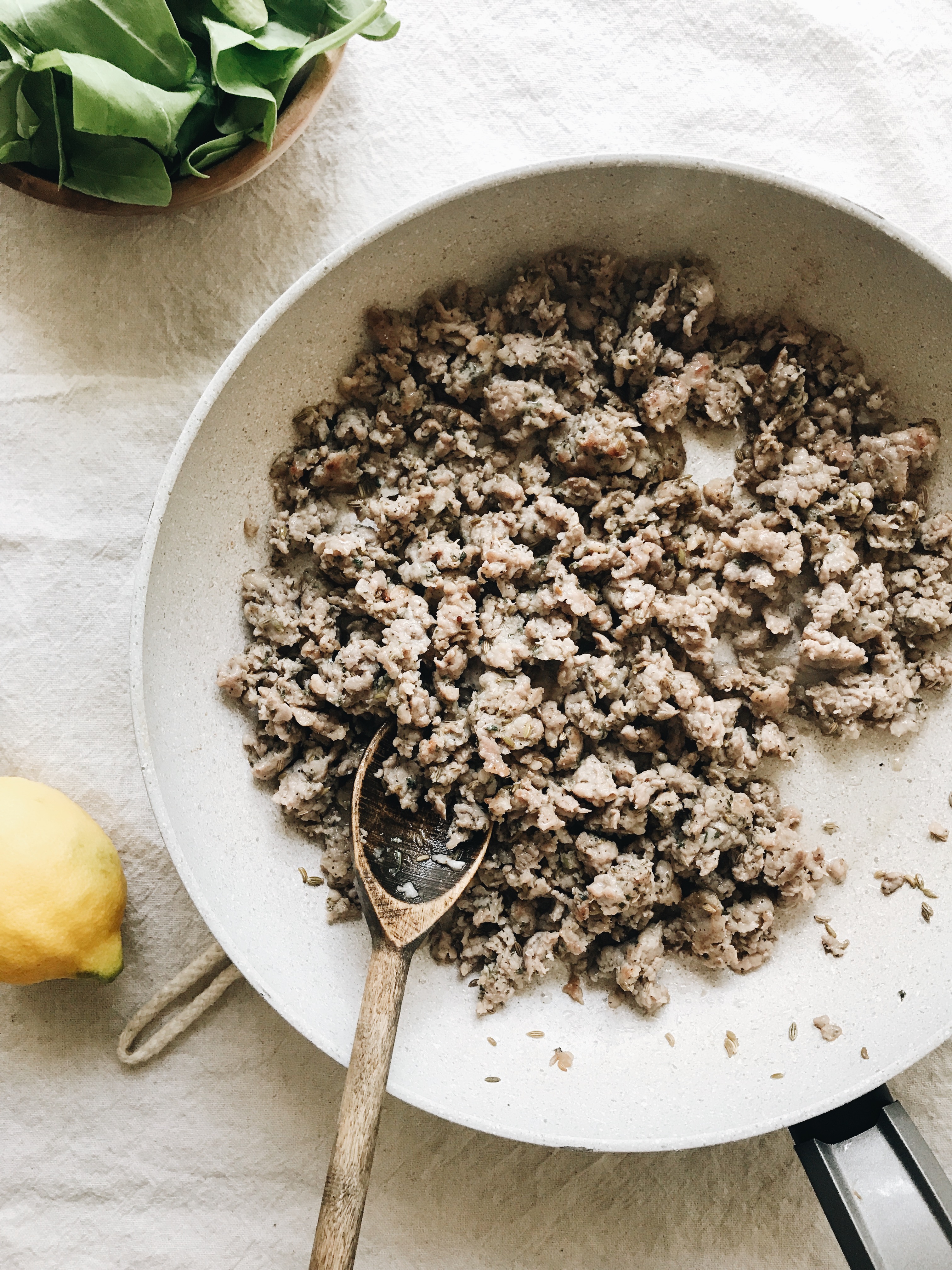 You know the drill – brown that sausage, babe. (sorry I called you babe.)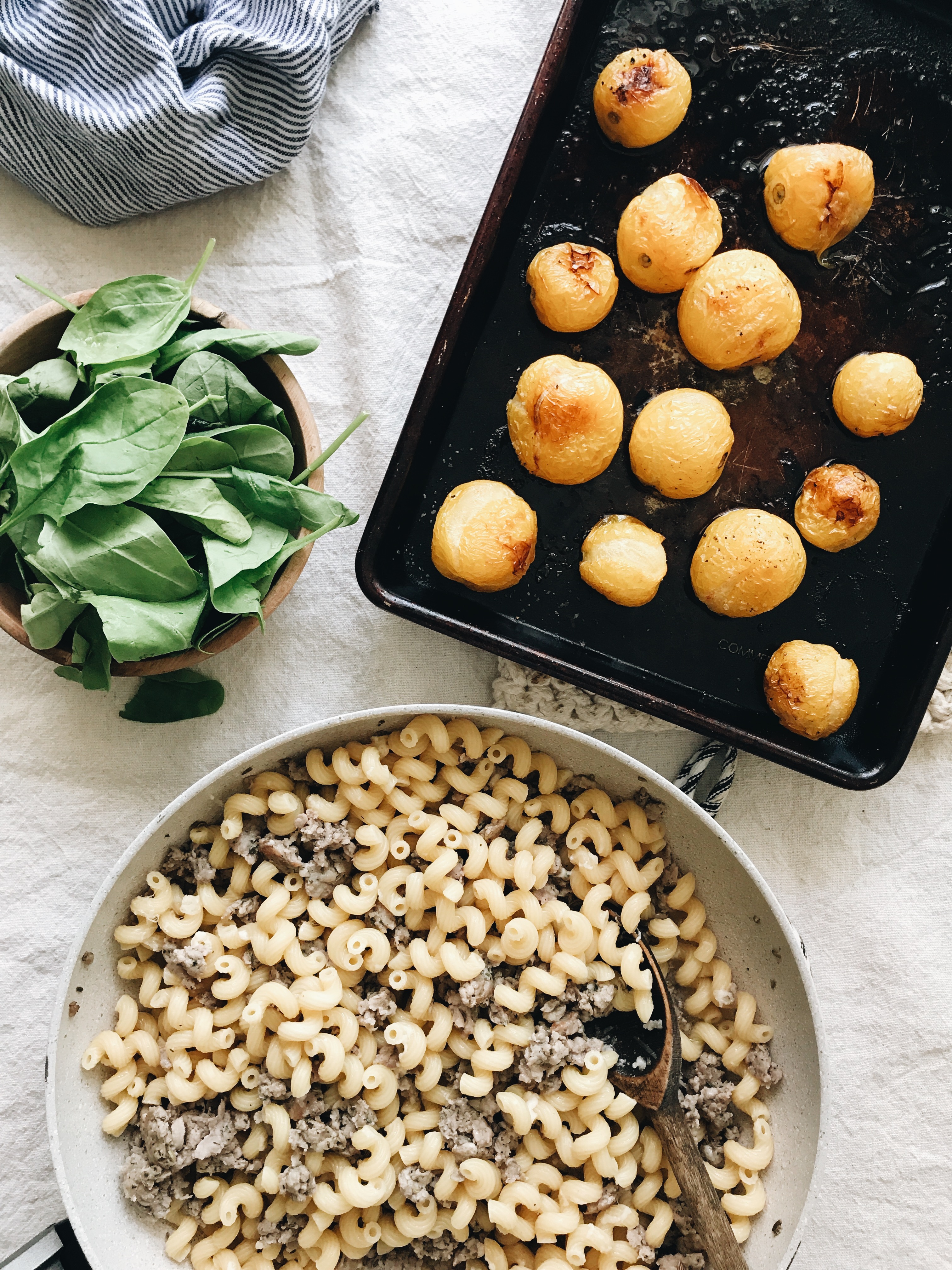 Cook that pasta, bunny. (sorry I called you bunny.)
ROAST THOSE TOMATOES, pigeons. (sorry I called you pigeons.)
This is the thing about them thar 'maters (my coffee is strong today), depending on the size of them, like cherry vs. grape vs. these wacky plum size ones that I found at the farmer's market, the roasting time will be different. You can absolutely SLOW roast your tomatoes all day long if you have the time. Like, 250 degrees for a few hours. If you don't have that time, and need to blitz these beauts to charred bombs of bliss (I dunno), then blast them under a 500-degree oven for like, 30 minutes. Less than that if they're tiny Tims. (who's Tim?)
Know what I mean, Vern? (please don't x out.)
Wherever your life takes you in this, just get them blistered and softened and charred and seductive.
The end.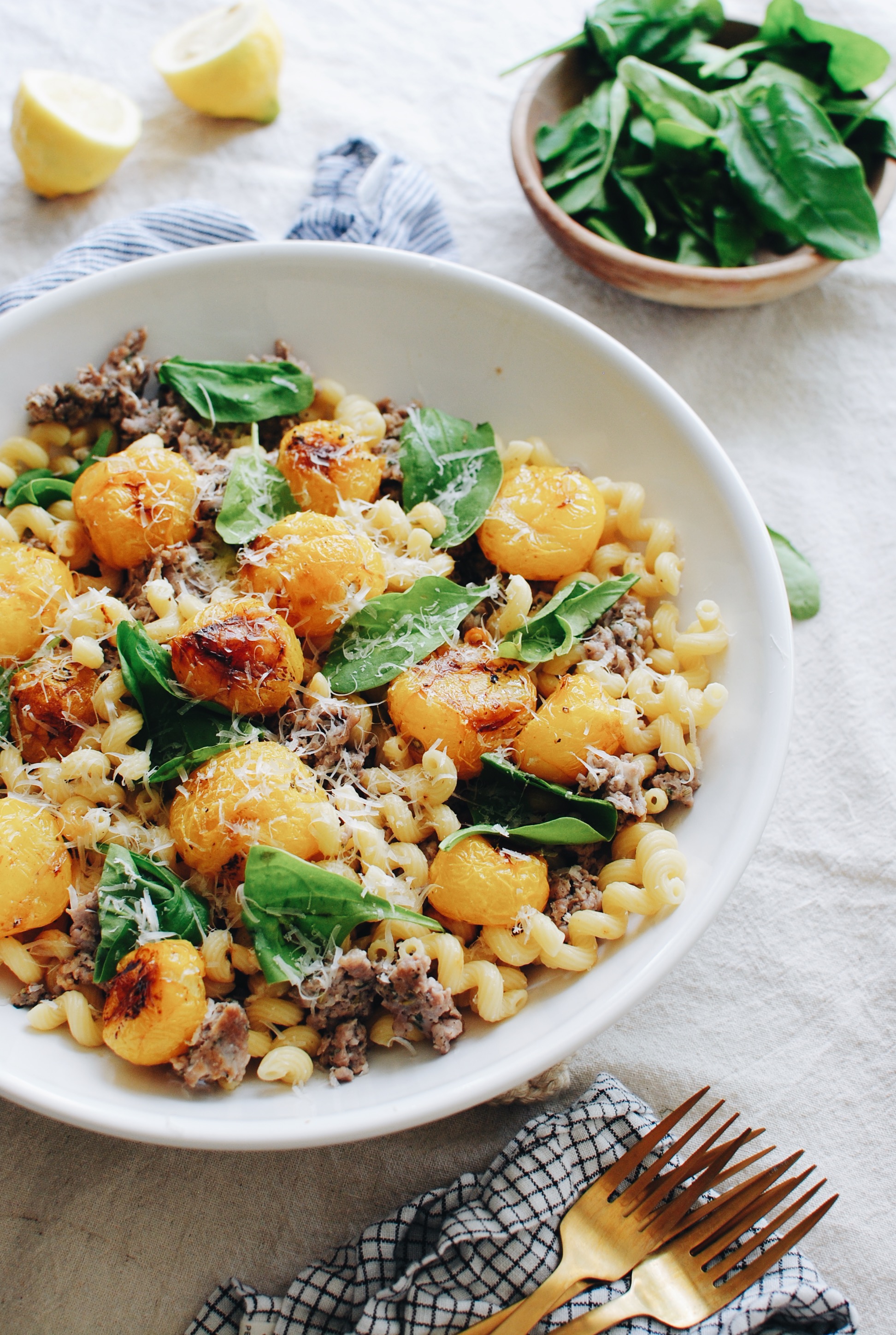 Except not.
Theeen you'll toss everything together (even some reserved pasta water because starchy water = life) in a pan, squeeze a bunch of fresh lemon on top, nestle the roasted babies back in, and garnish with so much freshly grated parmesan that you can't feel your upper torso.
The end.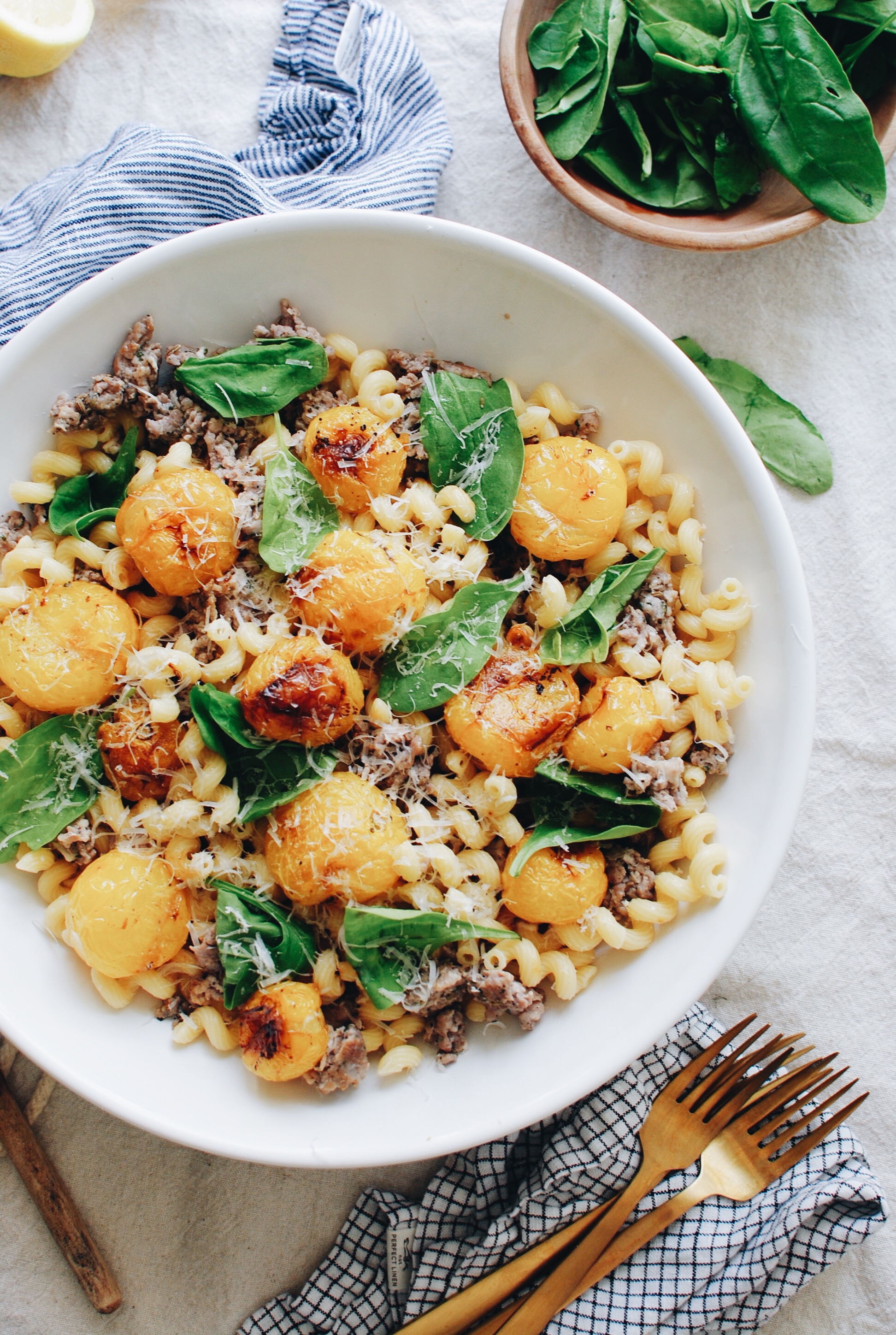 Except not.
Because theeeeeen you'll take your fork and lightly mash down on the tomatoes, and they'll lusciously morph into sauce with the lemon and pasta water, creating an irresistible flavor volcano in your face hole.
The end.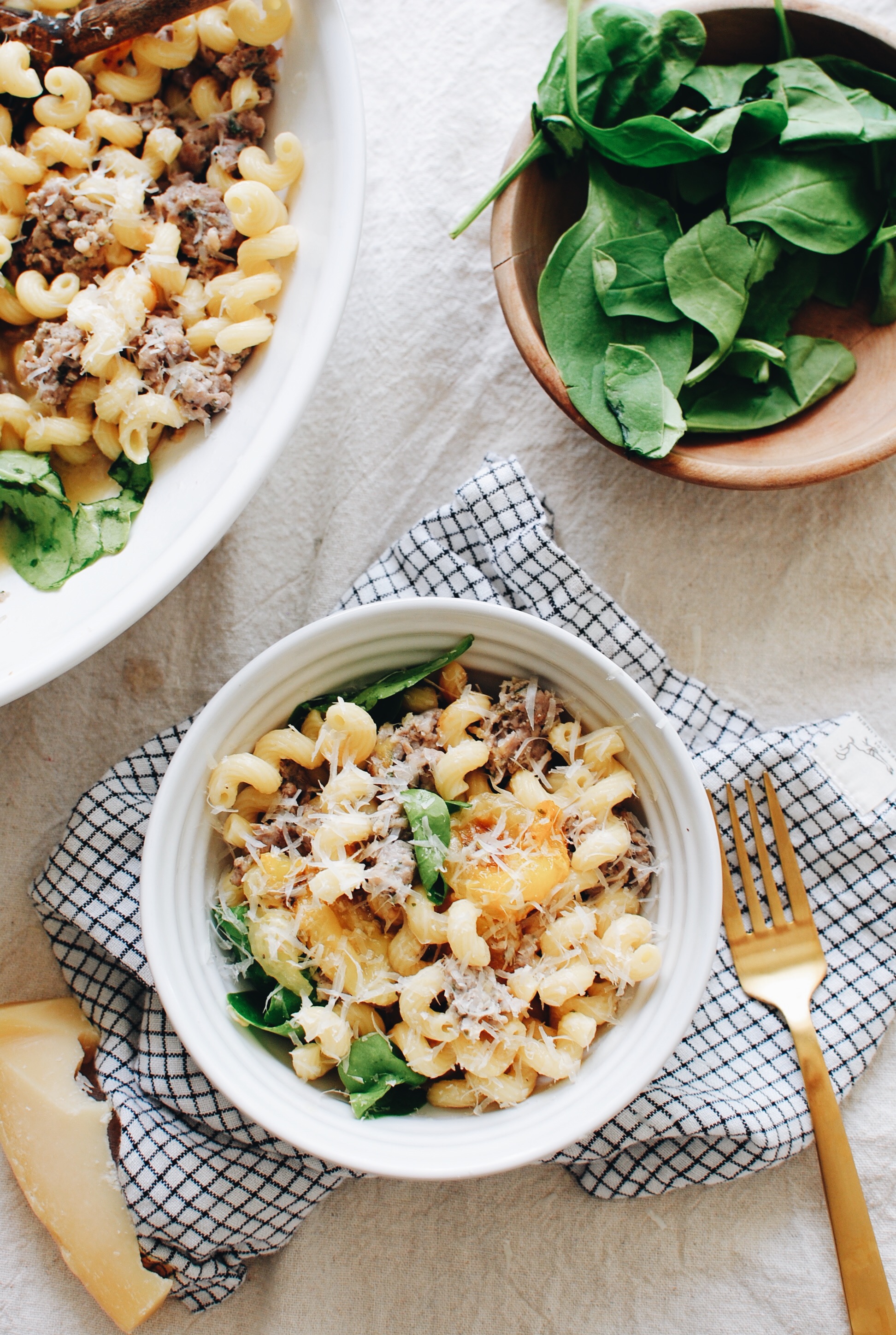 For real this time. Maybe.
Curly Pasta with Roasted Golden Tomatoes and Sausage
Ingredients
About a pound and a half vine tomatoes of your choice
1-2 Tbs. extra-virgin olive oil
1 pound Italian sausage
2 cups cellentani pasta, (or your favorite small curly pasta)
5 cups baby spinach
1 lemon
Freshly grated parmesan, for garnish
Coarse salt and pepper
Instructions
Preheat your oven to 400. Place the tomatoes on a baking sheet, and drizzle with olive oil and a pinch of salt. You can even cut them in half, if they're on the larger size. Which is what I probably should have done. Roast for about an hour, cut side up, until they're charred and blistered all over.
In a large pot of salted water, boil the pasta until al dente, according to package directions.
In the meantime, brown the Italian sausage in a large skillet until cooked through, about six minutes.
Reserve about a cup of the starchy pasta water, and transfer the cooked pasta to the sausage, along with the spinach, juice of a lemon, and a bit of the pasta water. Stir and let wilt and marry for a minute or two. Taste right now, and season with a pinch of salt and pepper, if needed.
Nestle the tomatoes in the pasta, along with a healthy sprinkling of grated parmesan. Serve immediately!
You can mash the tomatoes into the sauce before serving, if you like. YOU DO YOU.
Serve 4-ish.
7.8.1.2
172
https://bevcooks.com/2018/08/curly-pasta-with-roasted-golden-tomatoes-and-sausage/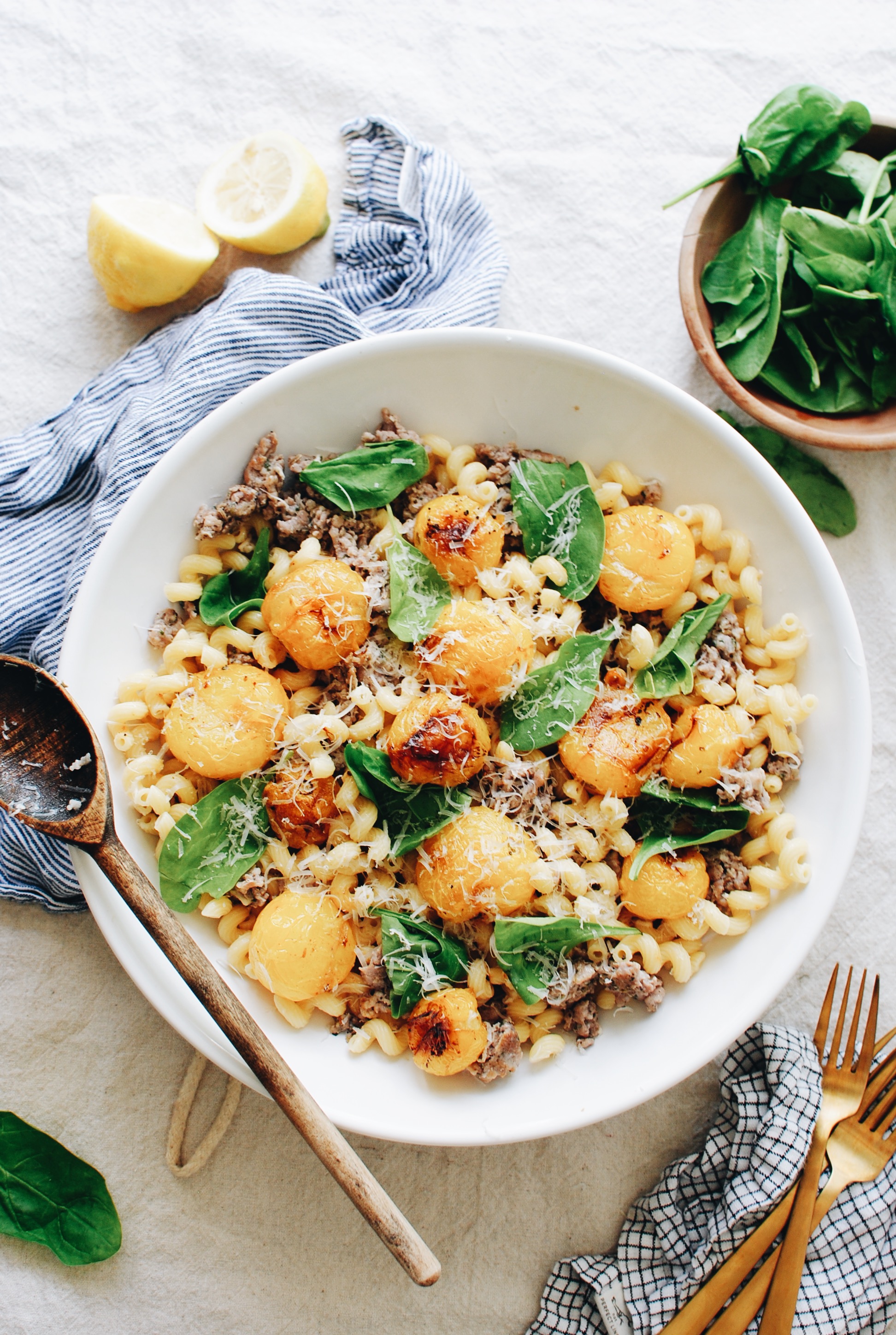 For the love, get in that.