FFFFFFFFFFrahdeh.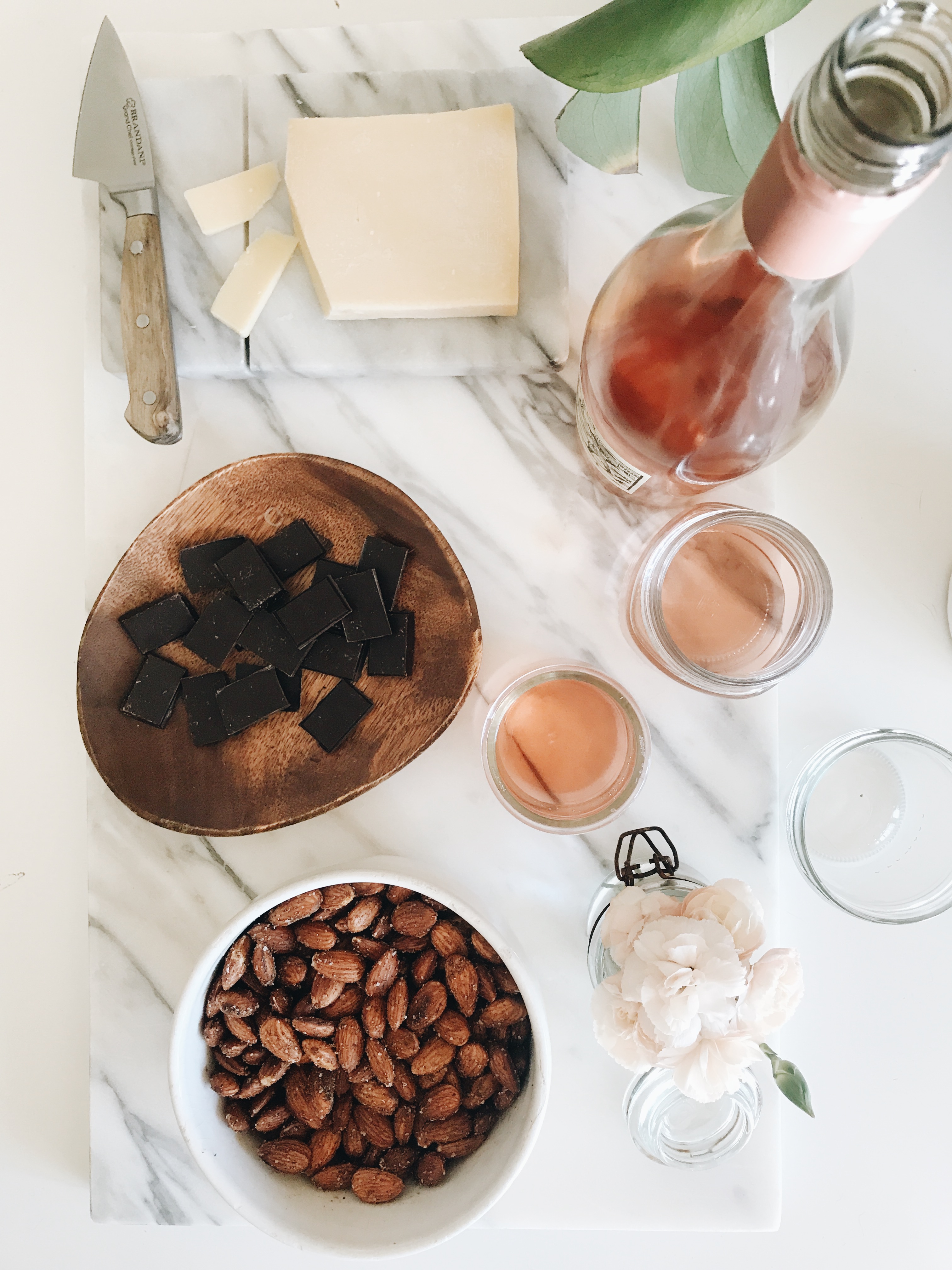 Can we talk about face rollers?
. . .Yeah like, face rollers!
Is that not the word? Hold on. I'll ask Mr Goog. Quit looking at me like that.
Okay, FACIAL rollers. I was close.
What ARE they? What do they do? All of a sudden I'm seeing them everywhere, with everyone, on all the faces, and I'm like, give me a roller.
People just sitting around on airplanes and bathrooms just a rollin' rollin' rollin'. Give me a roller!
And they come in different STONES, I guess? Jade, quartz, crystal, jasper, hardened pony poo.
Just kidding.
I want one! (not a pony poo one) But I'm curious to know if it really decreases puffiness and redness. I mean because anytime someone uses the words LYMPHATIC and DRAINAGE – I'm in.
Do you use a facial roller?! Or is it hog wash malarkey bonk?
Give me a roller!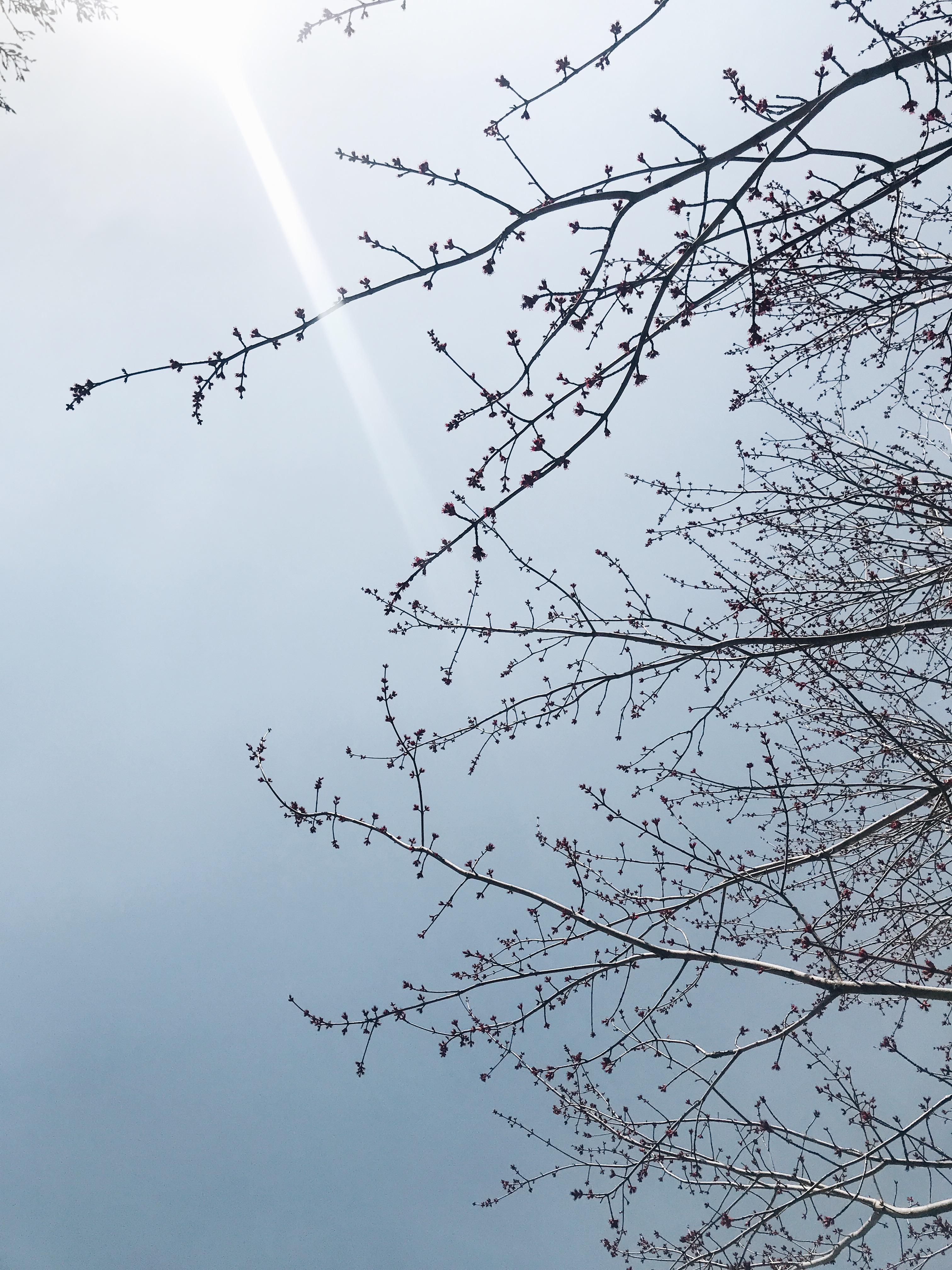 Guys.
I'm having trouble with Buffy.
I just . . .CAN'T get into it. (my friend Lacy is punching her laptop right now.)
Help me out here! I'm still only three episodes in. IN SEASON ONE. It's such a disaster. I know. Do I charge through season one and just get to the other side? Is there hope for me ON THE OTHER SIDE? Be straight with me. I need the strength and encouragement. I think I'd love it so much more. . . without the vampires. It's so painful, those vampires! And the "wise" library dude with the poser British accent who pretends he's Buffy's coach. I dunno. I can't.
I do realize that without the vampires, it's basically Dawson's Creek. WHAT WOULD BE SO WRONG WITH THAT?
Do you watch LOVE on Netflix? Eeeeee, season 3 just came out! I'll do that first. I'll start tonight. (<–this is me avoiding Buffy like the plague.)
TELL ME IF YOU AGREE. Gus is like, one of those guys you're . . . not attracted to. You're not.
But . . . you are? But you aren't? But you are in a way? But you definitely aren't in so many other ways? But you . . . are?
. . . hello?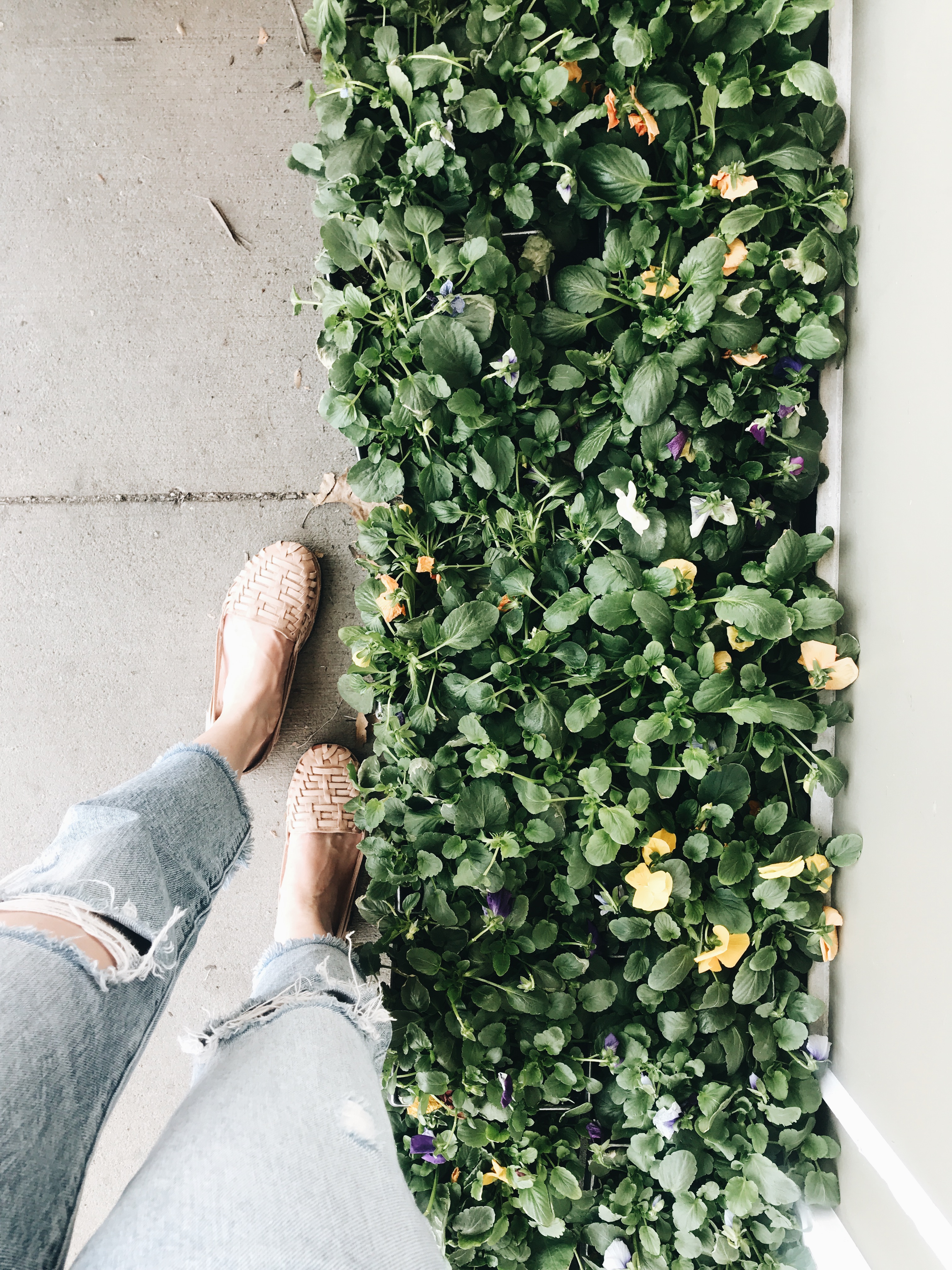 It's official.
I'm into neck bandanas. Delicate, silk neck bandanas. I ordered a couple from Urban this week, and one arrived yesterday (OH, OUR CREAM RUG ARRIVED. can't wait to spill some red wine on it later today.), and I'm obsessed. It's super darling. Navy blue with a soft pattern of micro paisley flowers on it. Just ridiculous.
I'd never even thought about neck bandanas (I do realize they're probably just called bandanas. But when I say bandanas I think of do-rags. And my boyfriend when I was a sophomore in high school who constantly wore a lime green do-rag on his head. But he was the captain of the swim team, and blond and gorgeous and three years older than me, so it worked. And all the girls were looney over him. And his lime green do-rag. He had a green car to match his do-rag. It was this whole thing. The car and the do-rag. I miss the '90s. And I also realize you could call them scarves. But when I say scarves I think of winter and chunky and curtain. So neck bandana it is. NECK-DANA. <–patent pending.) until super duper recently, when a girlfriend came over for wine and her long, swan neck was adorned with a muted blue, loose silk bandana. With a simple tee-shirt. And it was perfect. And all these light bulbs went explodin' in my noggin and glass was everywhere and it was like HOLD ON, NECK BANDANA. WHERE HAVE YOU BEEN?
You're like, she is seriously three paragraphs in about bandanas and has said basically nothing.
I'm into neck bandanas.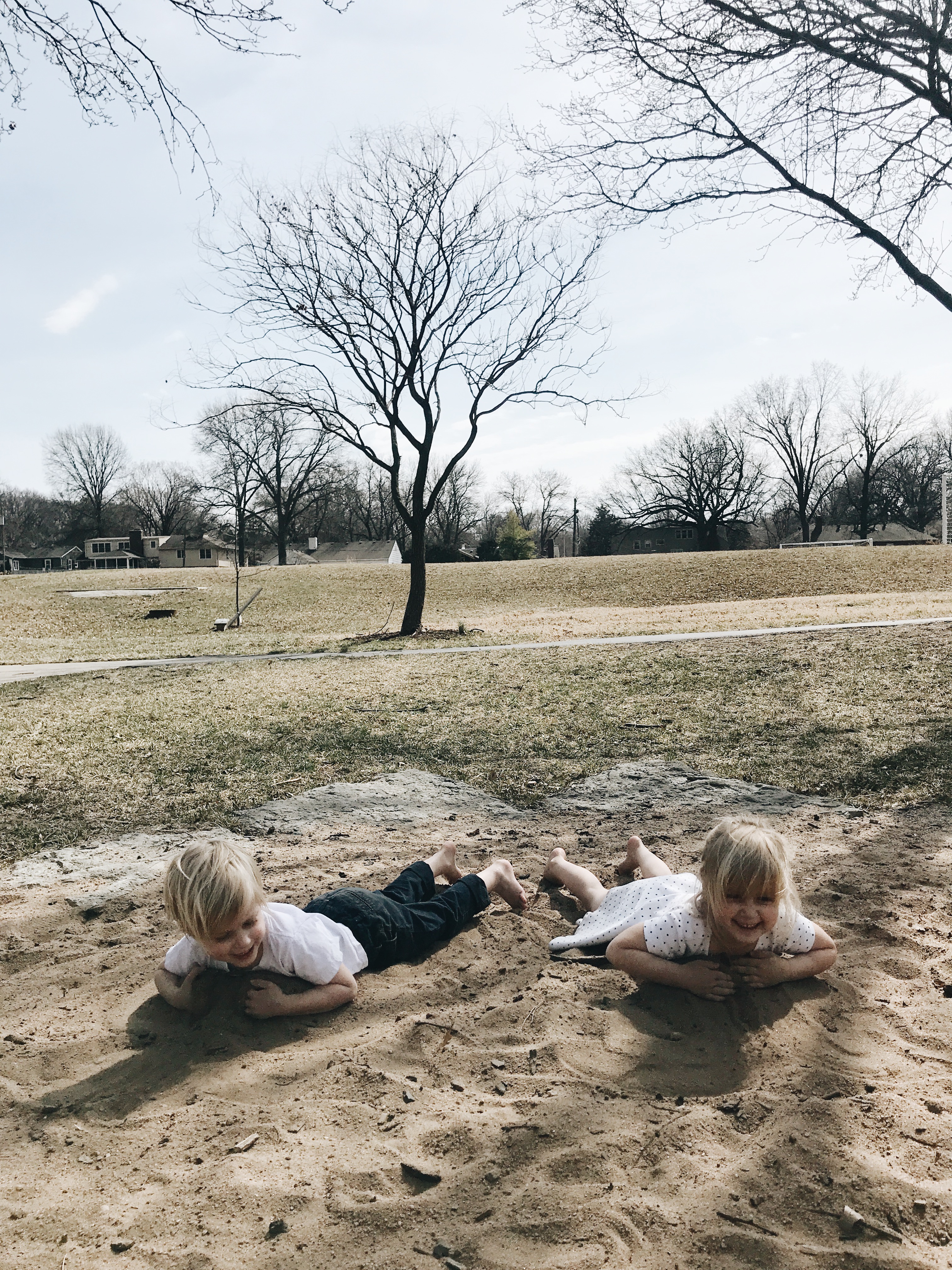 Thought I'd go ahead and include a photo of two gremlins in white clothing face-down in a giant sandpit, just to give you moms an aneurysm.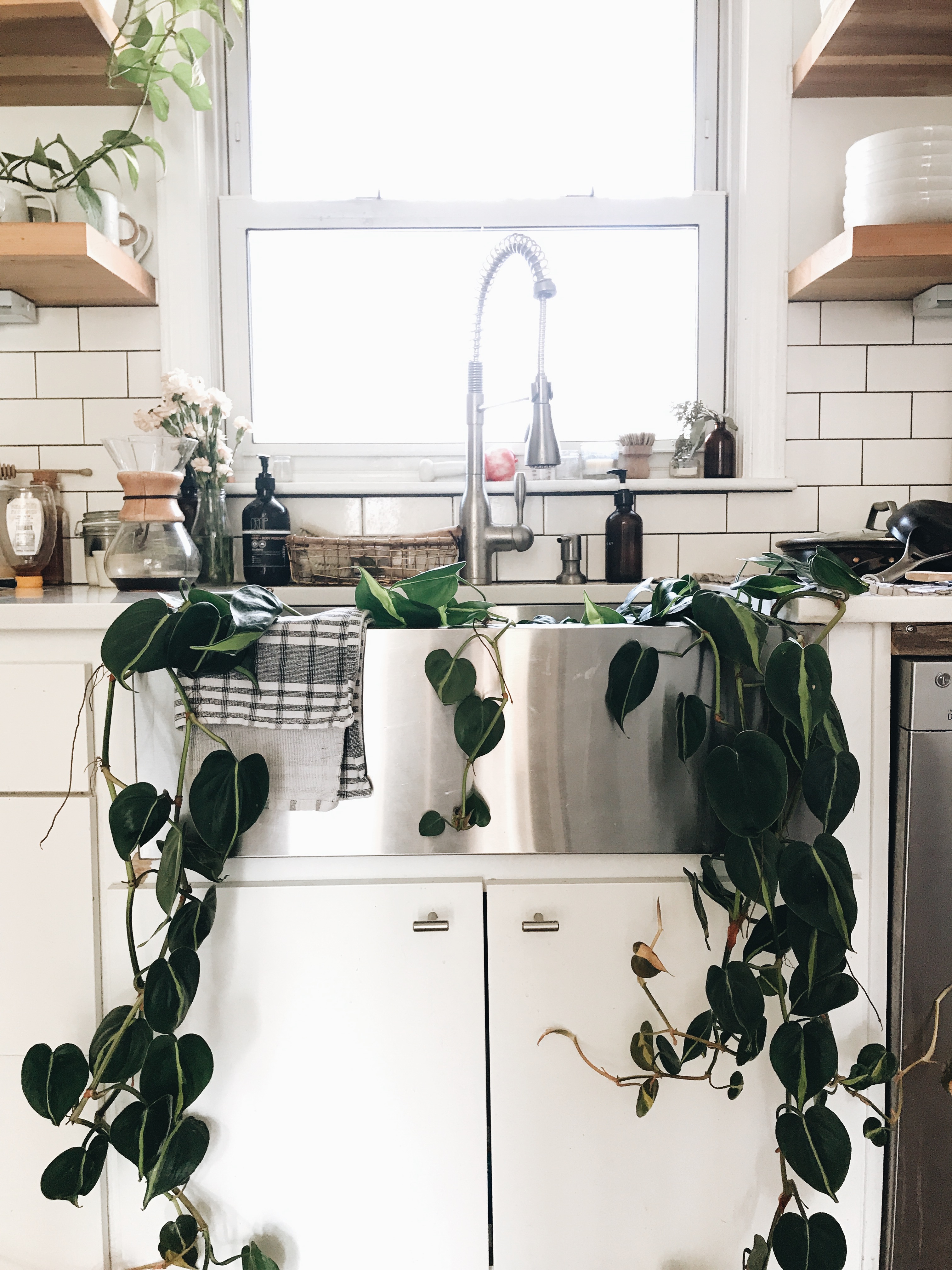 Weekend plans?
You know me, just obsessively following the stormy forecast, while hyper-focused on every single blade of grass turning a shade of green darker, and finishing my taxes. (give me strength.) (and rosé.)
Do you think Deja is going to kill Beth in This Is Us?
I mean…