I will not open with a beet pun. I will not open with a beet pun. I will not open with a beet pun.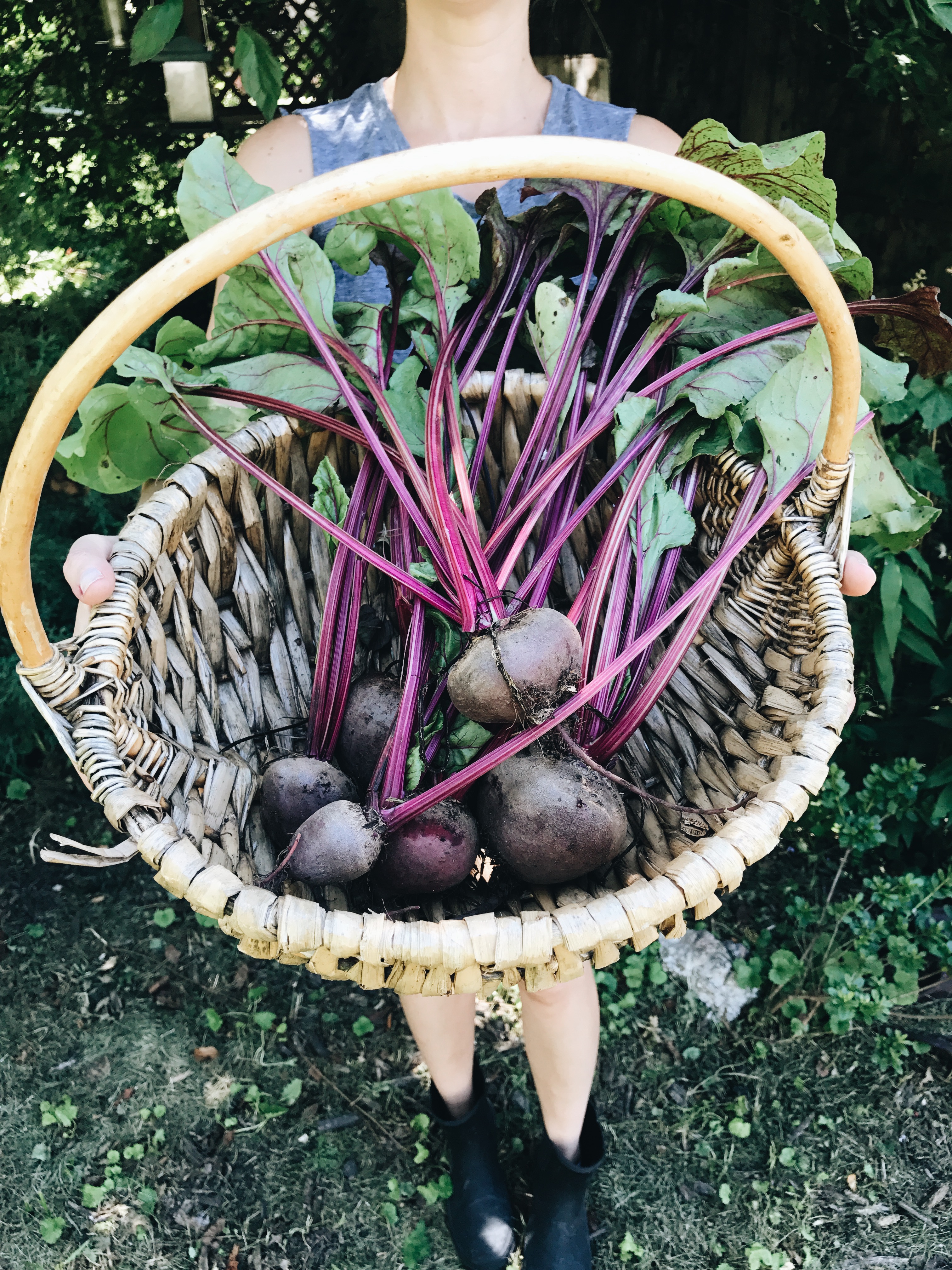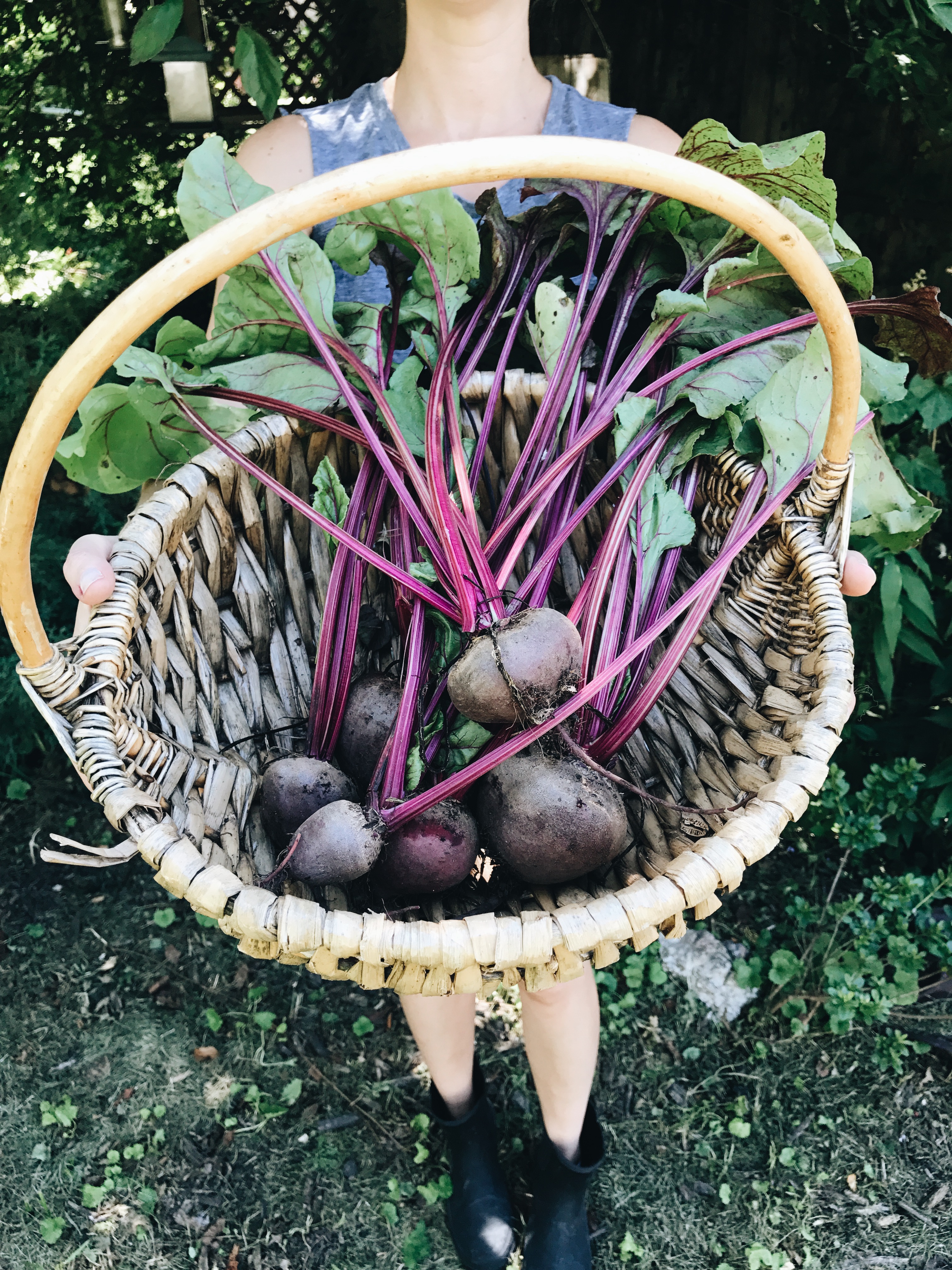 Look at those beets! Just look at 'em! I grew them. I grew the beets. I've been noodling around with gardening for about 13 years now, yet I'm still amazed that you can place a tiny alien seed pod in some FREAKING DIRT, and it becomes this. It's one thing to see it come from the ground, but then when you slice into it, and notice all the delicate, swirly details of the beet innards – it's still so surreal to me! And I am not going to say "one with nature" because I don't feel like punching myself in the face today.
As you may already know, I've been working with our local food bank, Harvesters this year. My partnership is less about "bringing awareness" or "making a difference" or "saving the dolphins." And no, you don't have to imagine Sarah McLachlan's "Angel" as the soundtrack to this post. (Which, okay, is in direct contrast to my public profession of Sarah love in my latest mixtape post, I know! Truthfully, that song just doesn't do it for me. I'm more about the "Sweet Surrender" vibe, you know. The sexier, layered songs with lush guitar melodies and surprising indie rock drum fills. But I digress.)
My partnership with Harvesters is more about me. It's more about opening my eyes to the real truth that people are hungry. LITTLE KIDS are hungry. Little kids like Will and Natalie are going to bed hungry every night, and that breaks my freaking soul.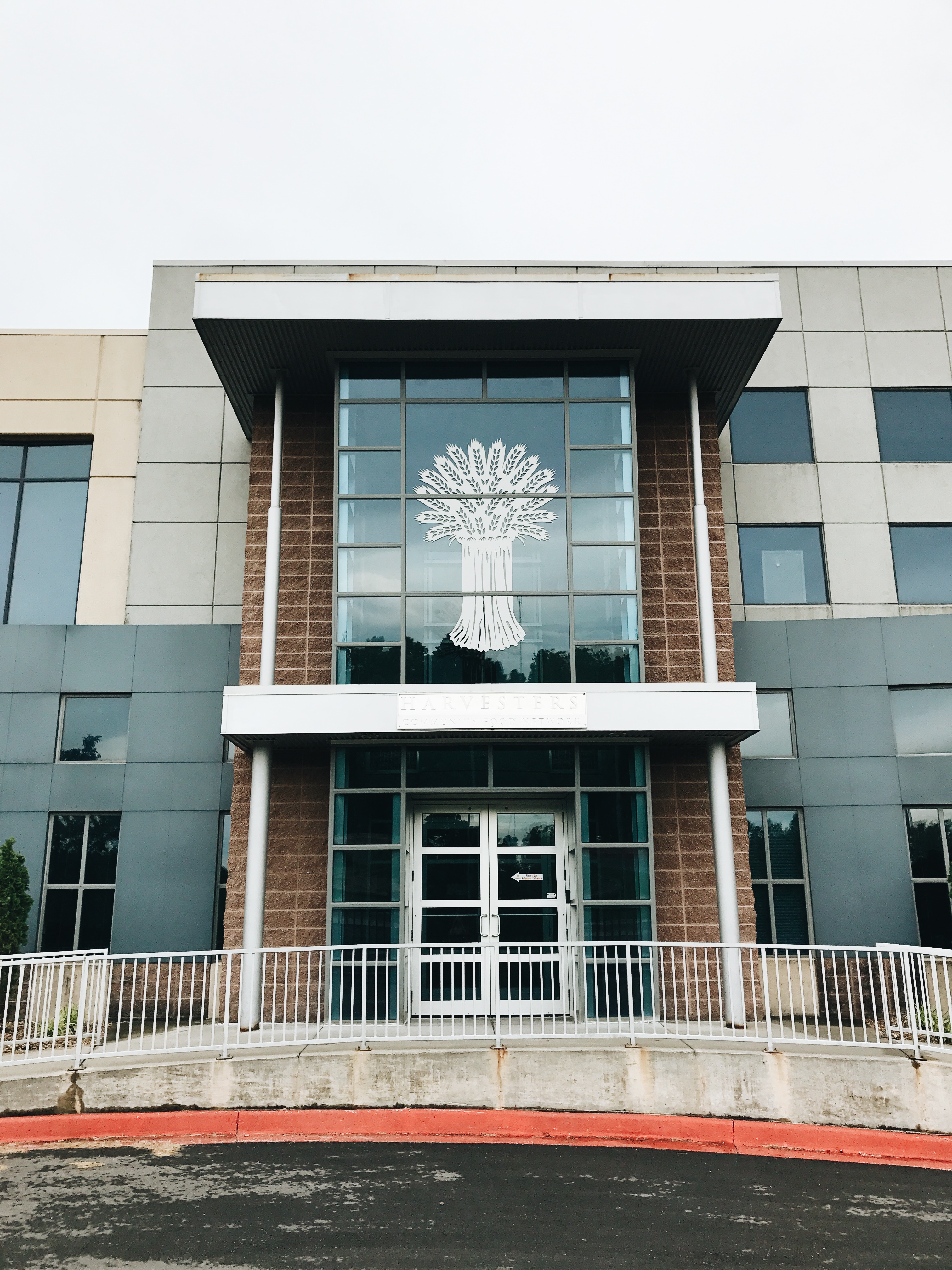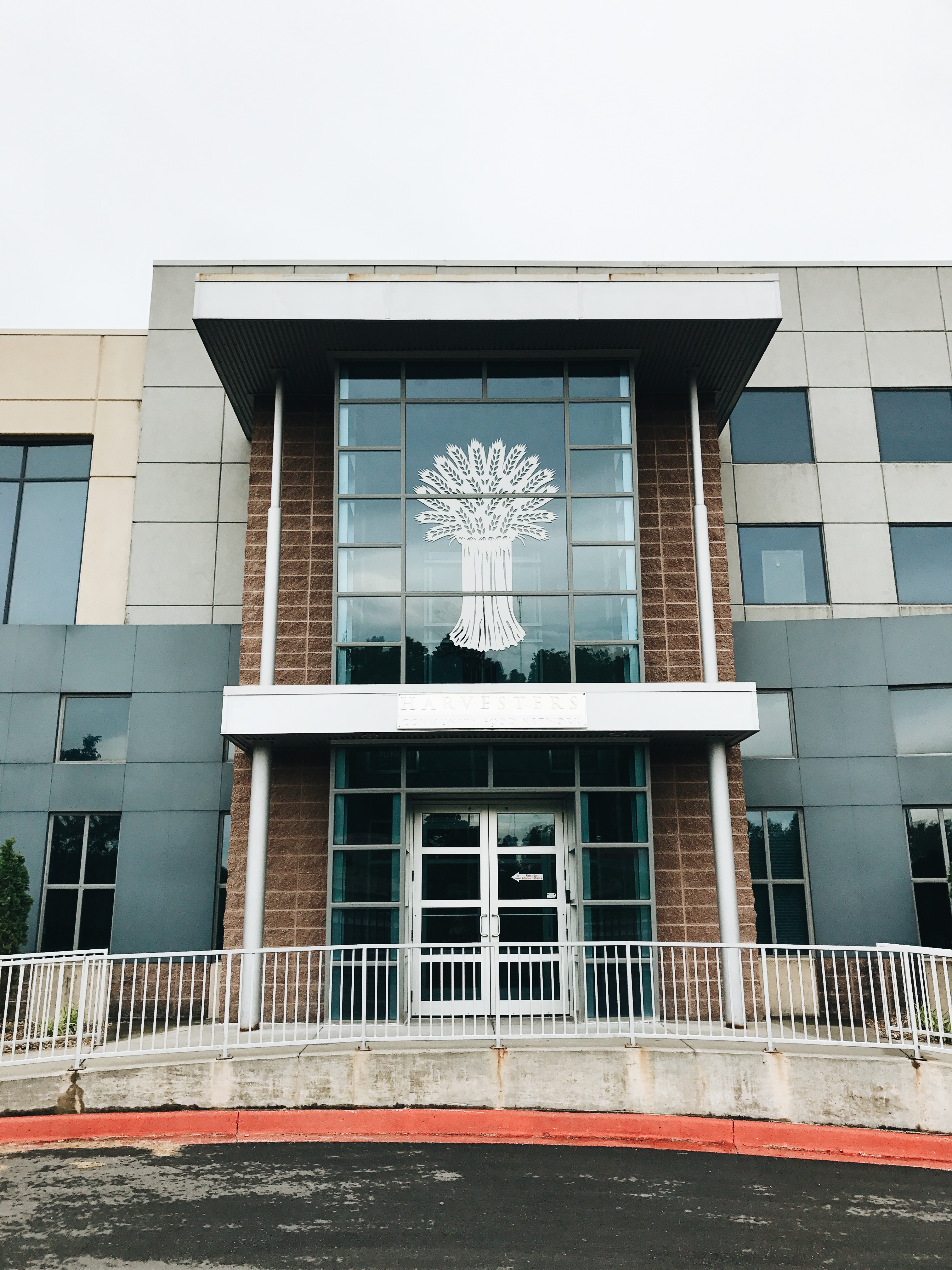 Growing up, I never had to worry about where my next meal came from. (minus those few, fleeting eras in college where half a box of ramen and a dust bunny was dinner.) And I CAN'T IMAGINE being faced with that reality day to day. So, I went to a work summit at the Harvesters headquarters, to see their impressive garden, meet volunteers, and learn more about all the (not intimidating!) ways I can help out. For me, what makes the most sense is gardening. Planting an alien seed pod, growing it, freaking out over the birthage, and donating. It's soul work, ya know!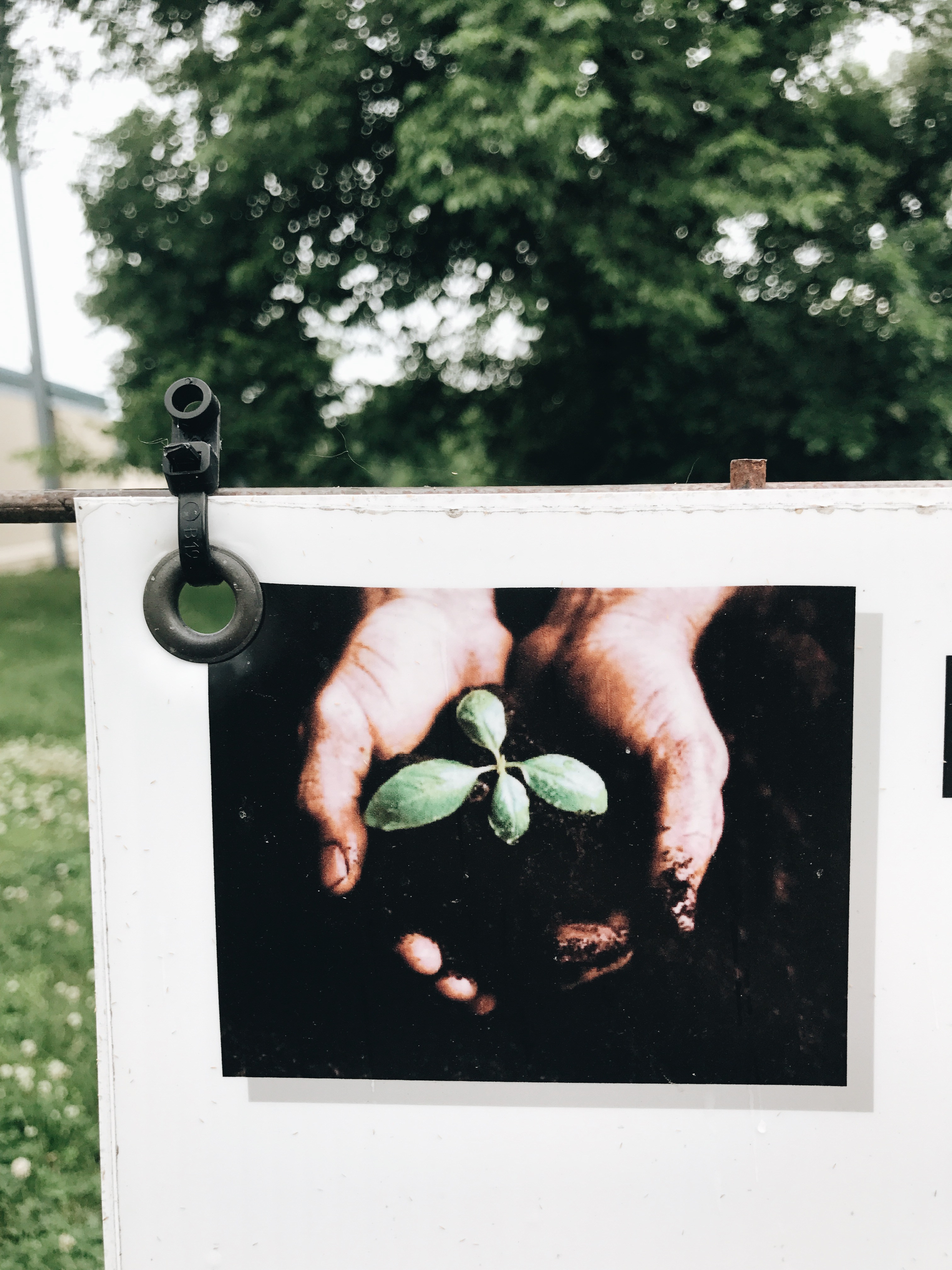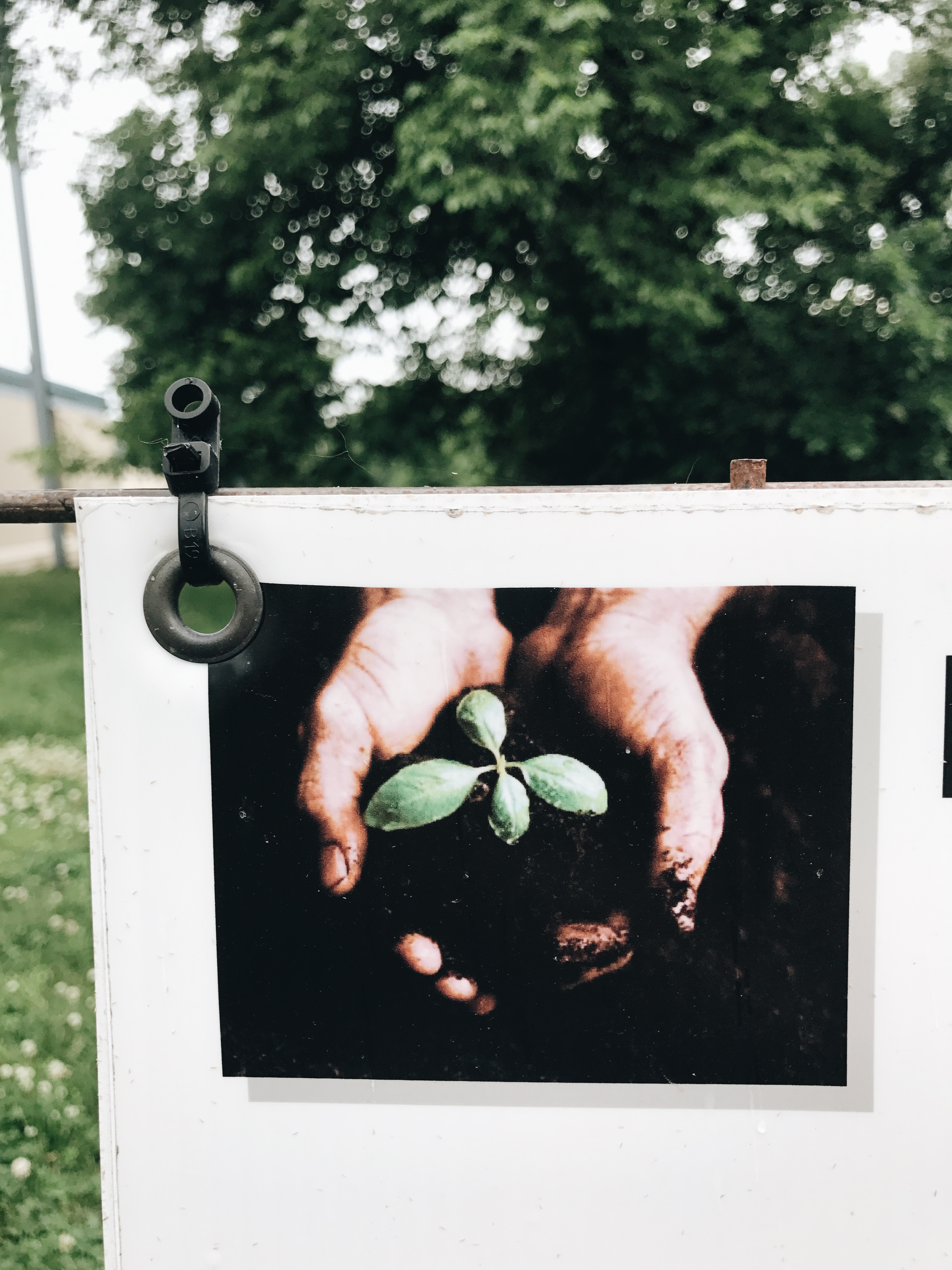 Harvesters has this amaaaazing program called Plant a Row, which I know is super popular all over the globe and you're like DUH, I KNOW.
But look:
For one in seven people in Kansas City and surrounding communities, produce grown by local gardeners might be some of the only fresh produce they eat all year.

Food insecure families in our Kansas City community face difficult trade-offs between purchasing low-cost, poor quality food and higher-cost healthful foods.

Harvesters' Plant A Row program aims to provide fresh, homegrown produce to hungry people in Kansas and Missouri.

Plant A Row invites local gardeners to plant an extra row of produce during planting season to donate during harvest time.
It's that simple. You plant. You give. The end.
MAMA DIG. (<–dig. get it? dig? like, di- right.)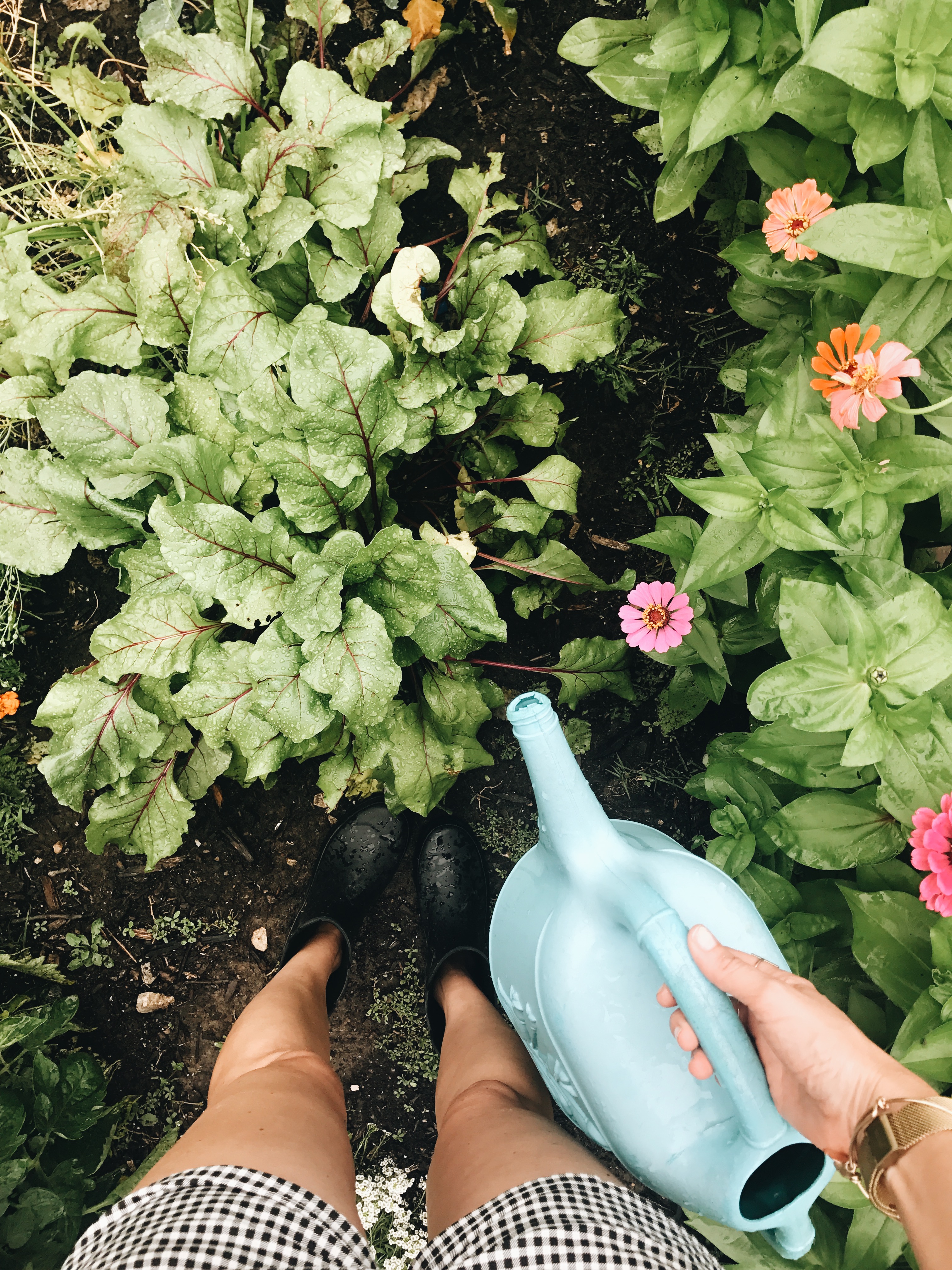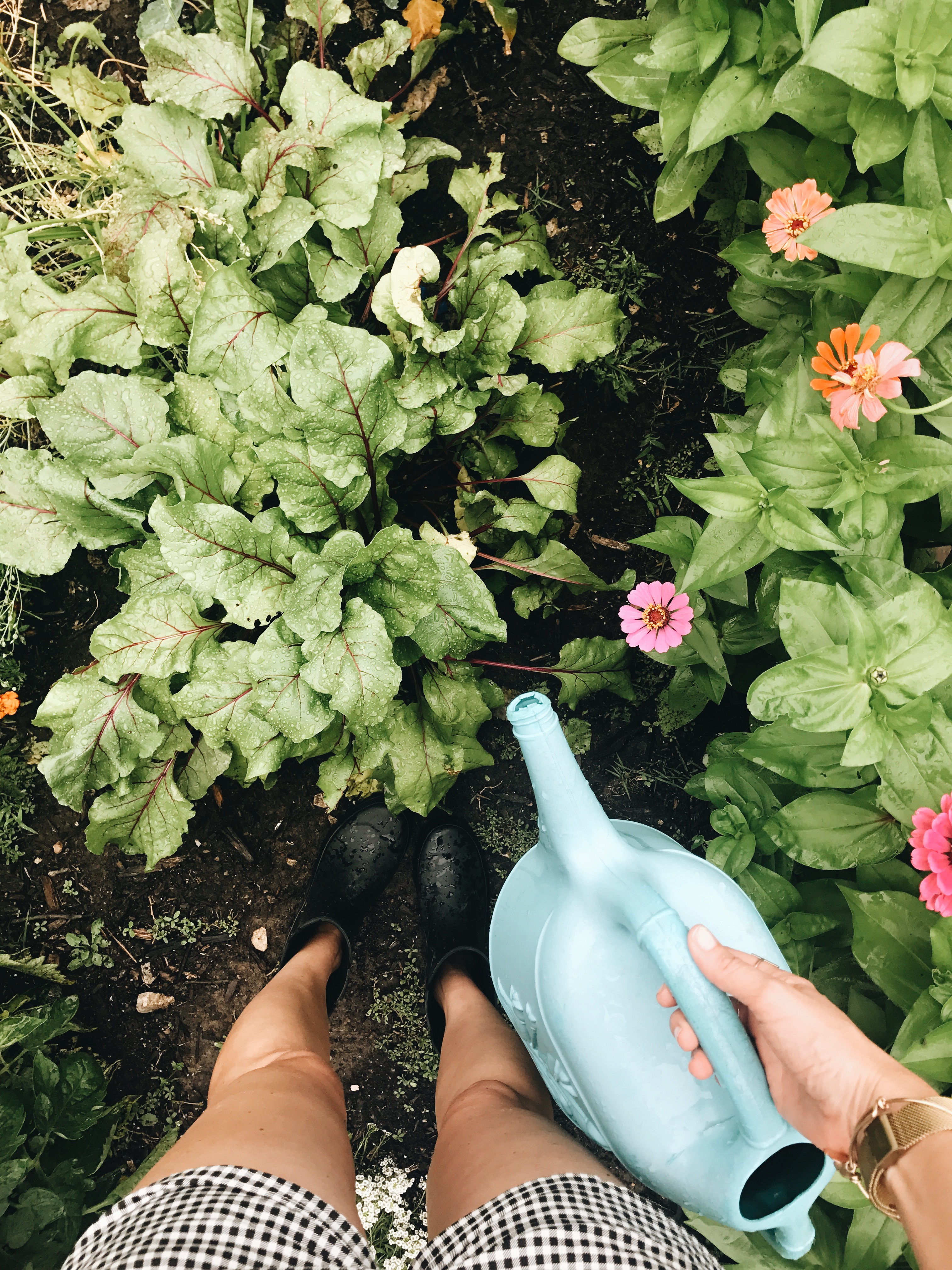 In my own personal garden this year, we've got beets, bitter greens, tomatoes, green bell peppers, jalapeno, green beans, and broccoli.
And herbs.
And a T O N of flowers.
And knobby knees.
And gingham.
Never mind.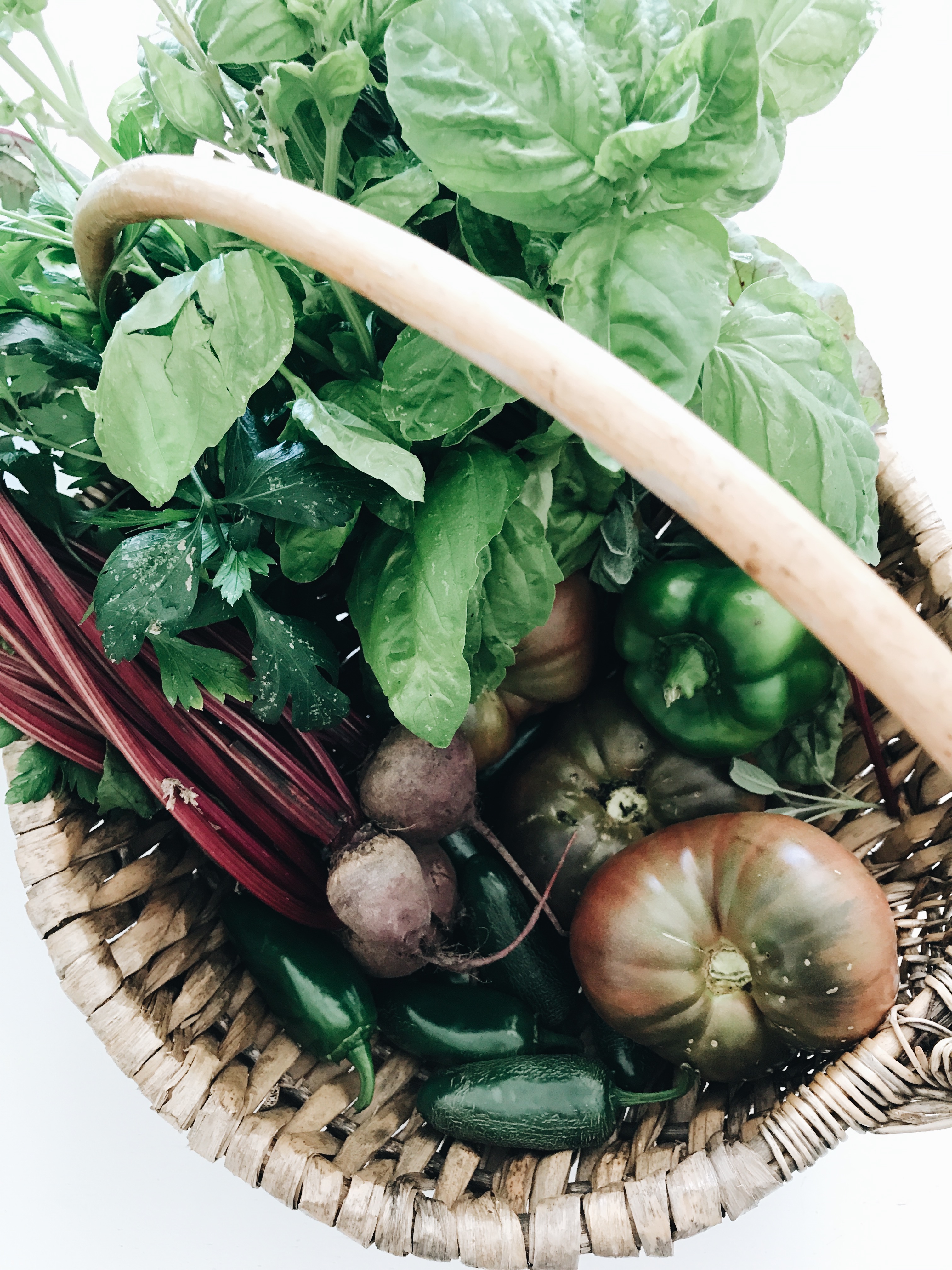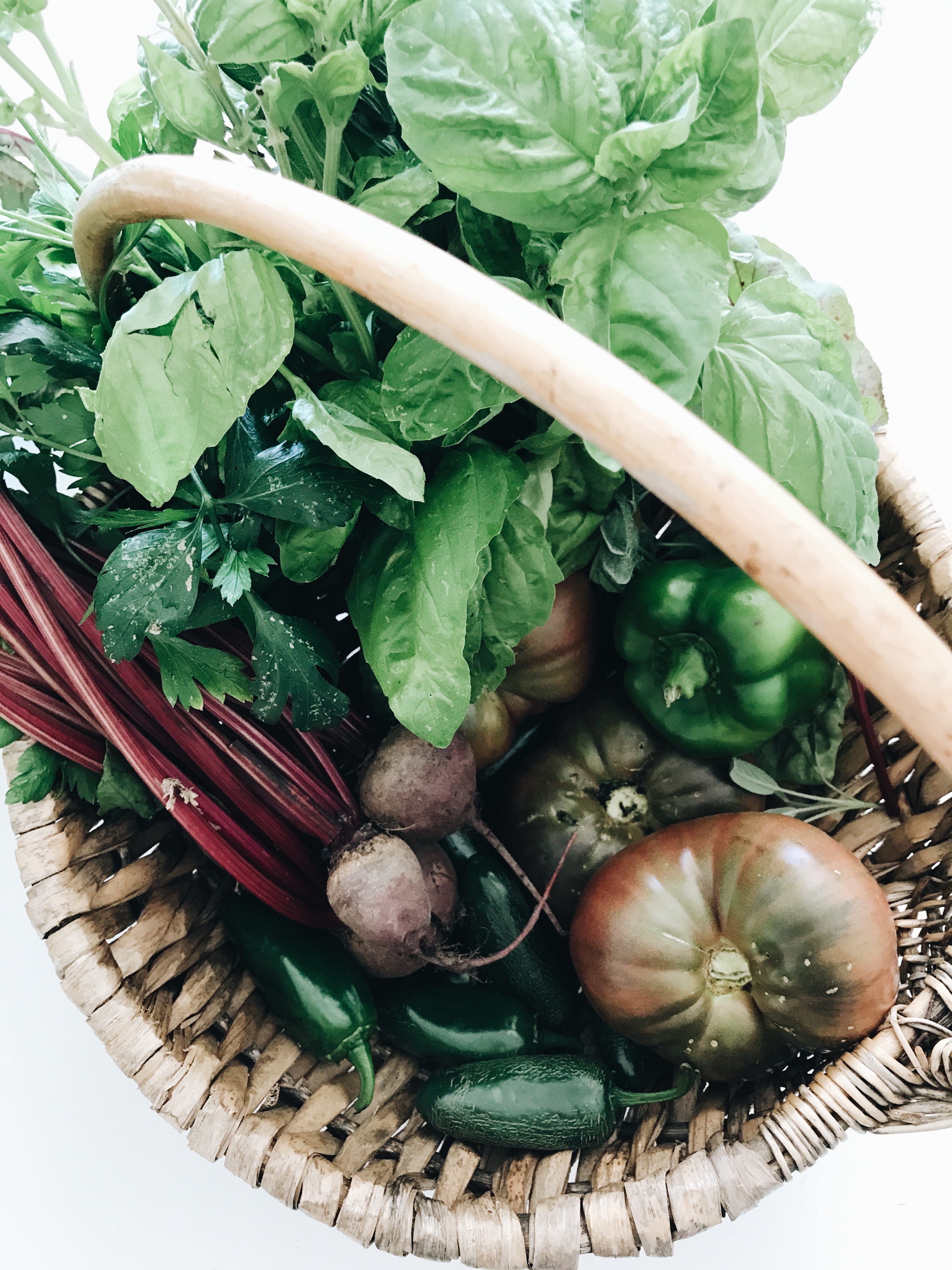 If you live in the Kansas City area, there are a few produce drop-off locations at different garden centers and nurseries, but we frequent Soil Service a zillion times of year, so that was our natural choice o' dumpage. Which probably came out the wrong way.
And you know what, if you didn't "PLANT A ROW" this year, but you have tomatoes coming out of your garden's wazoo, just donate those! Boom.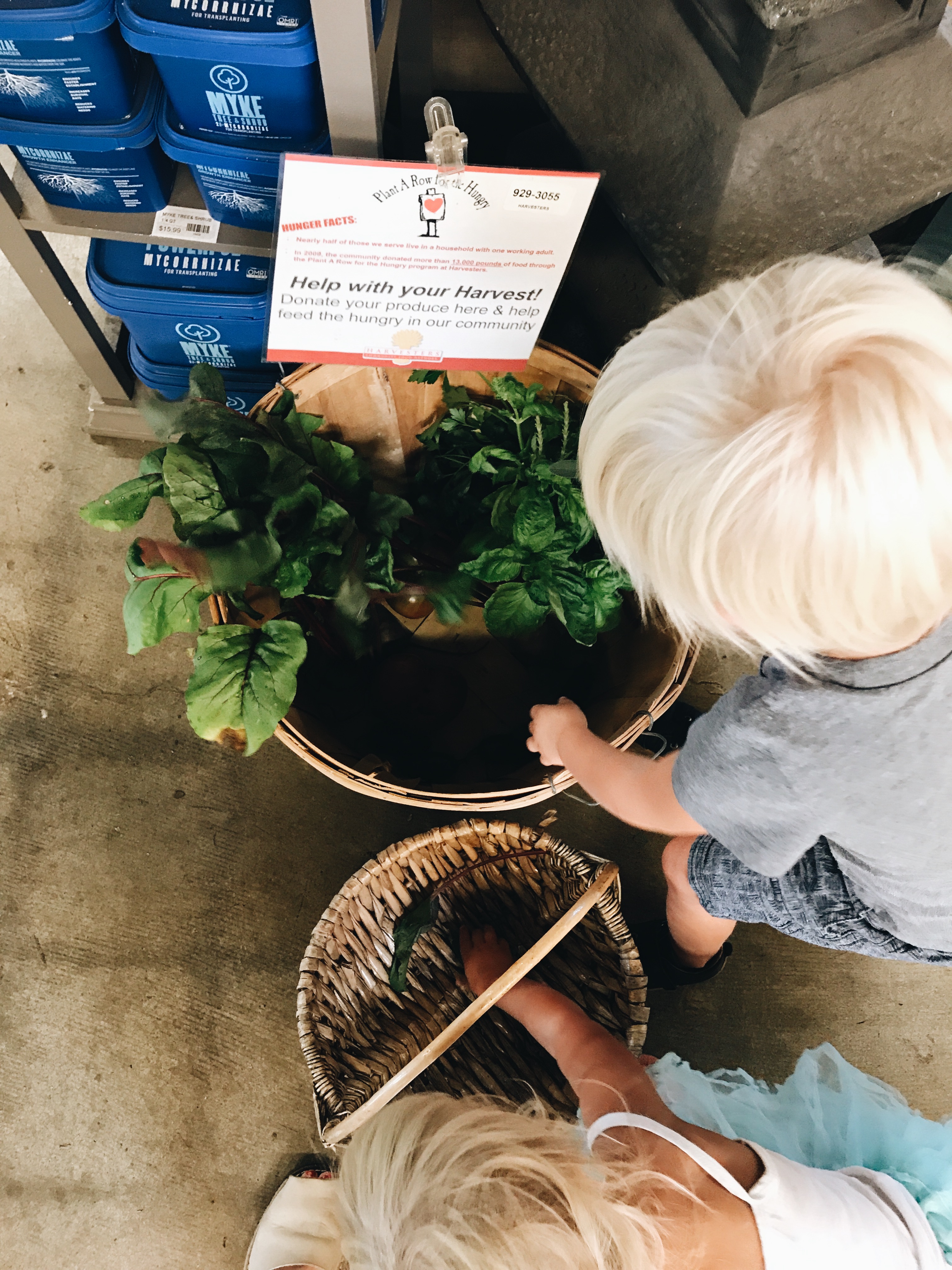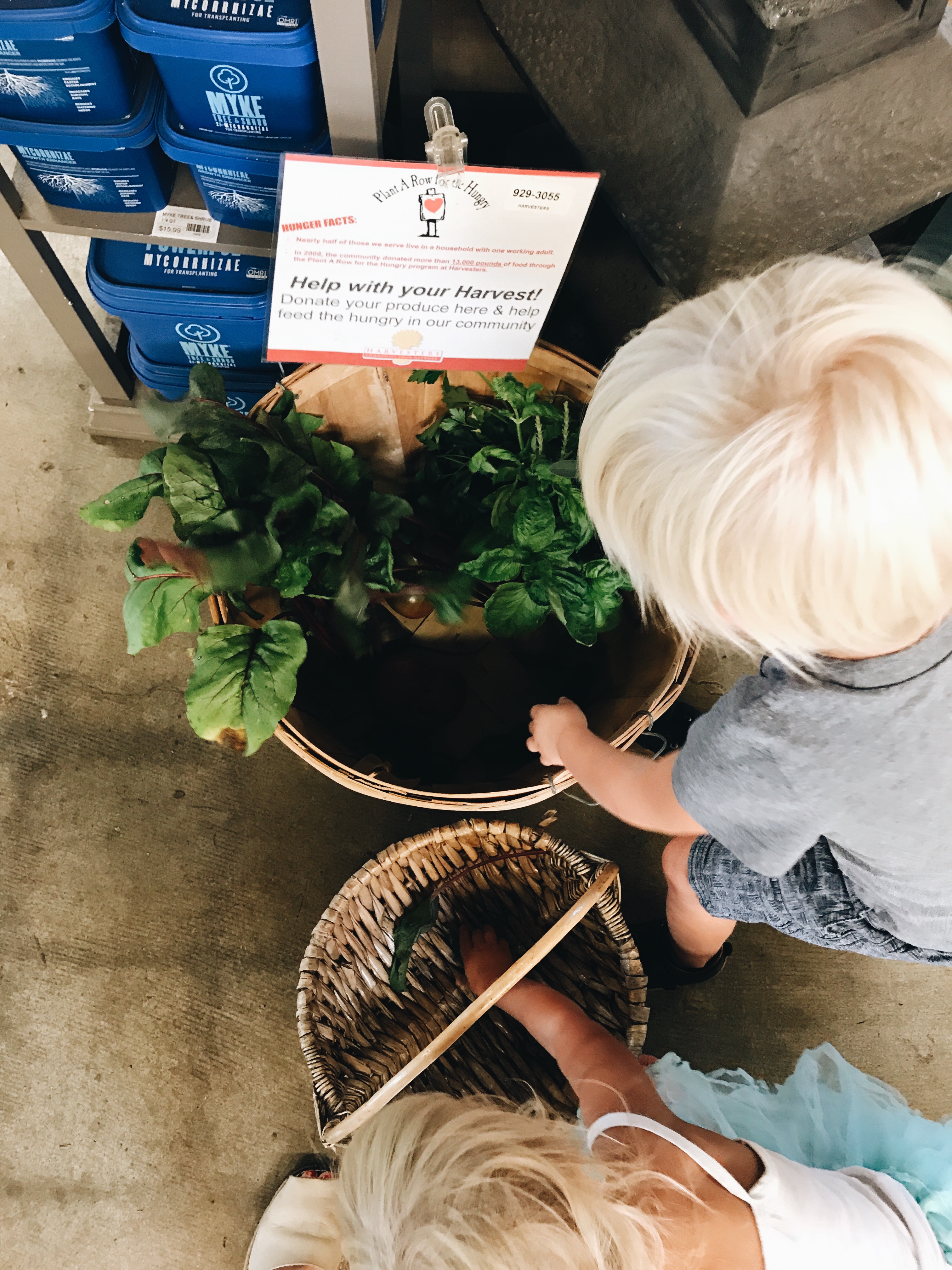 If gardening ain't yo thang, you're still a good person. There are other ways to help out! The whole Harvesters mission is this: Give Food, Give Time, Give Money, Give Voice.
Let me break that down for you:
Give Food – just like this! Fresh produce or canned goods. Food banks are huuuuge and everywhere in this country.
Give Time – Volunteer! Get this, with volunteer help, Harvesters feeds 141,500 people every month. EVERY. MONTH.
Give Money – Um, $1 helps Harvesters provide three (3!) meals. I can't even wrap my head around that.
Give Voice – Just talk about it, man. To friends, to your community. YOU KNOW HOW I LIKE TO BLAB.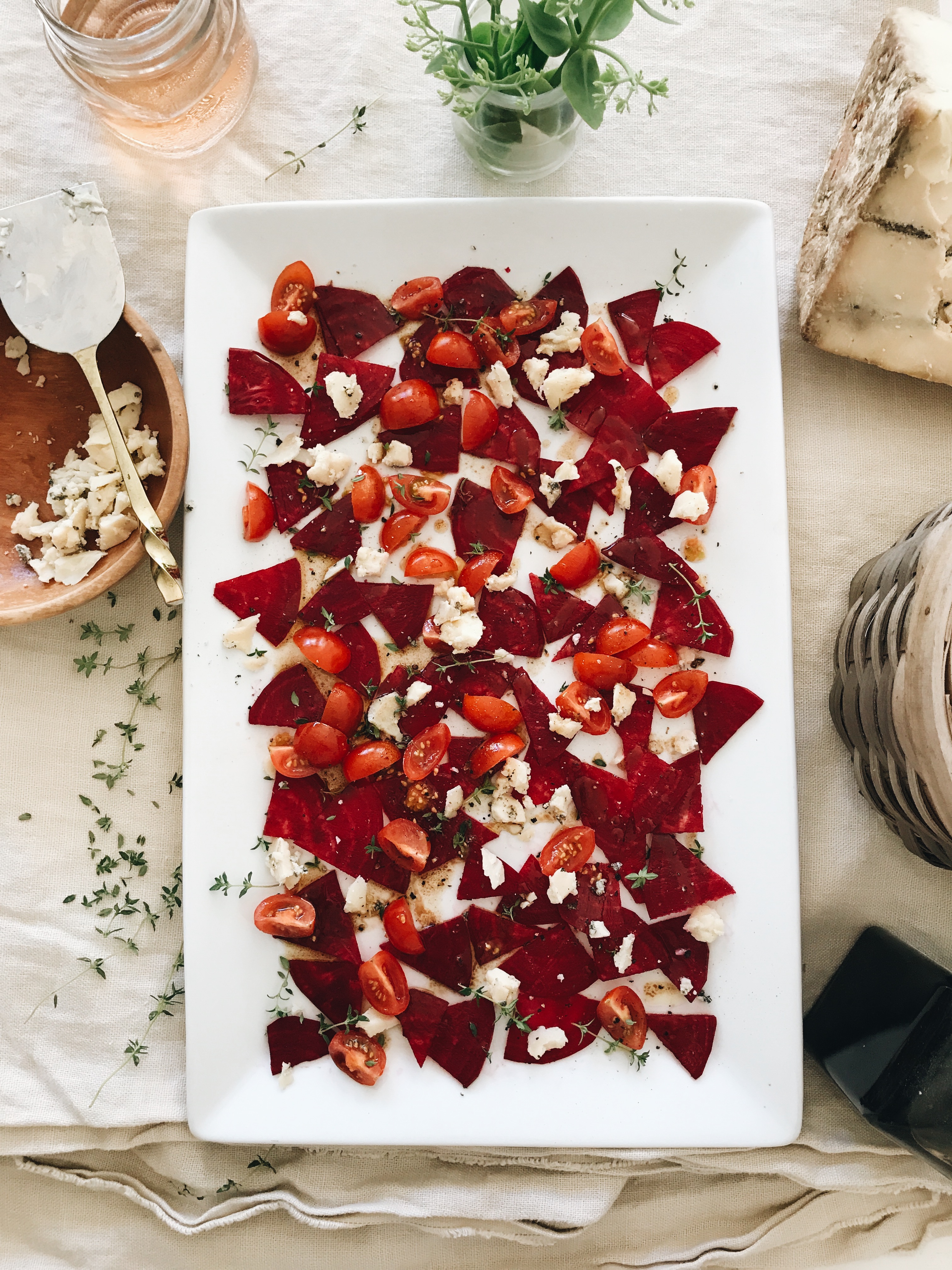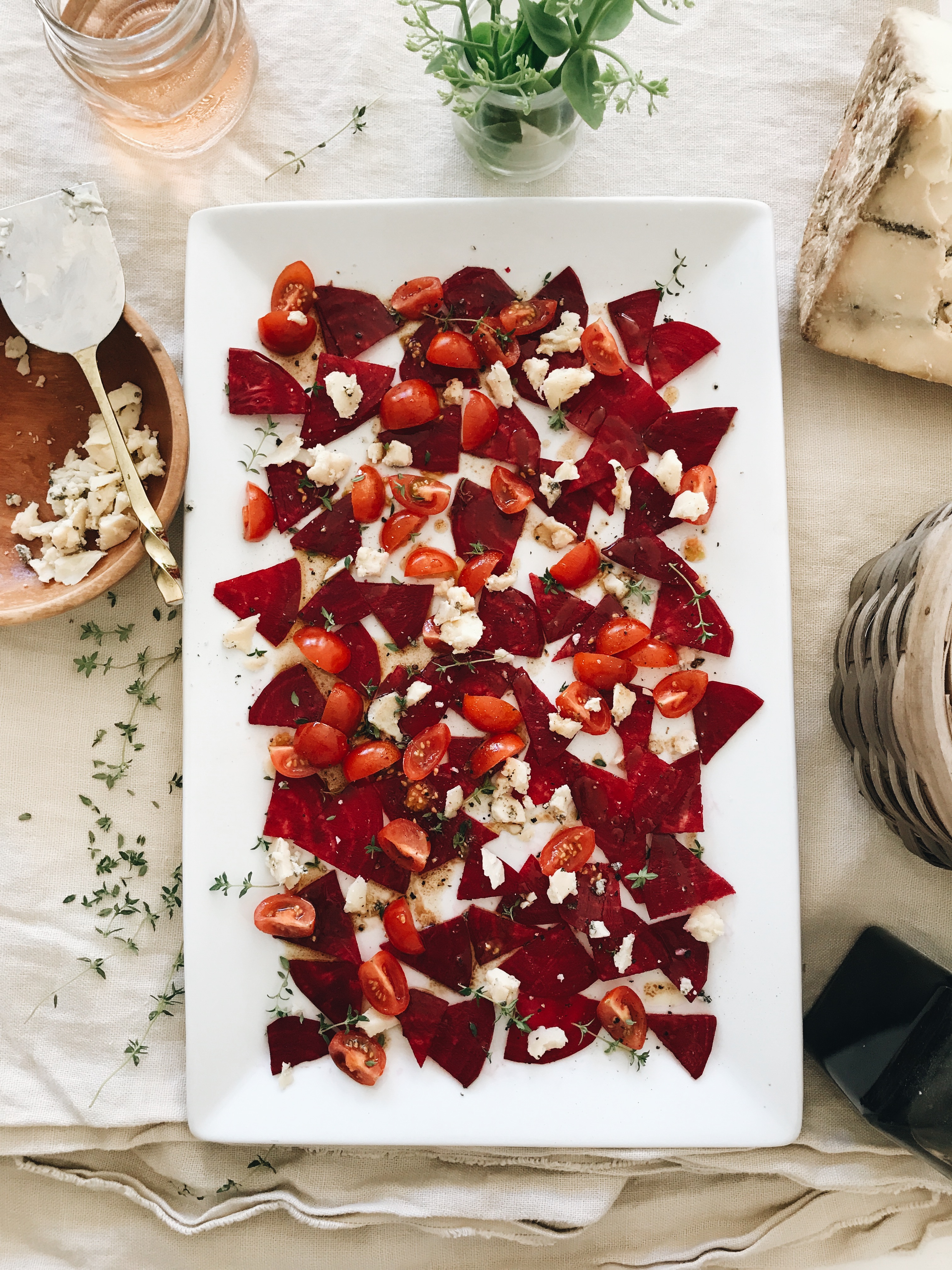 To end, I thought I'd show off a lil' bit of my garden birthage with the most simple recipe of all time. (don't quote me on that.)
You basically take a beet, peel it and slice it thinly. (I used a mandolin – GET ONE ALREADY.) Arrange it on a serving tray with quartered cherry tomatoes, crumbled blue cheese, fresh thyme, and a drizzle of extra virgin olive oil and balsamic vinegar. A sprinkling of coarse salt and freshly ground black pepper, and your life is no longer what you know of it.
And pro tip – if you call the beets "purple glitter garden chips," kids won't think twice about it before shoving it into their pie holes. DANCE PUPPETS, DANCE.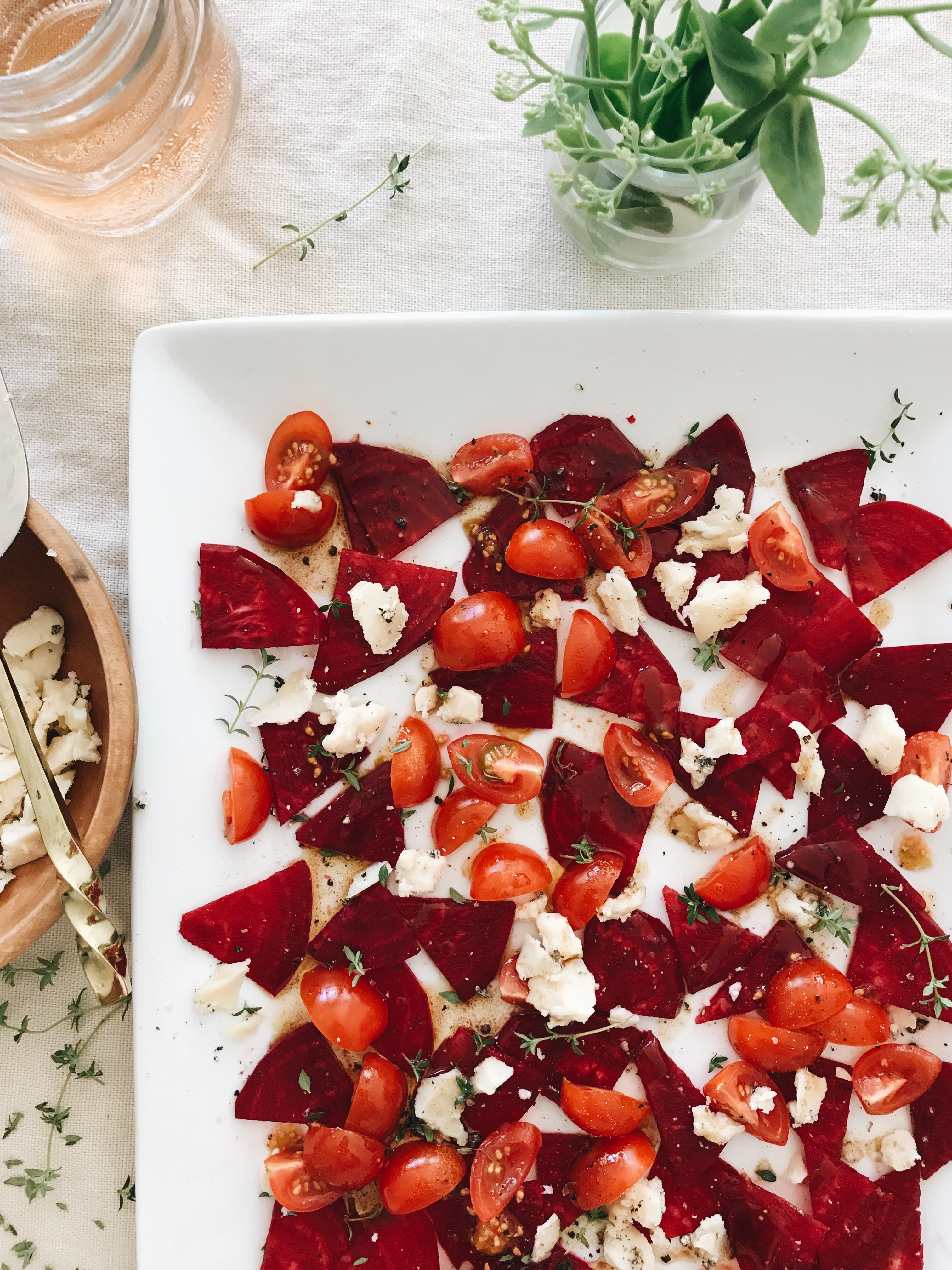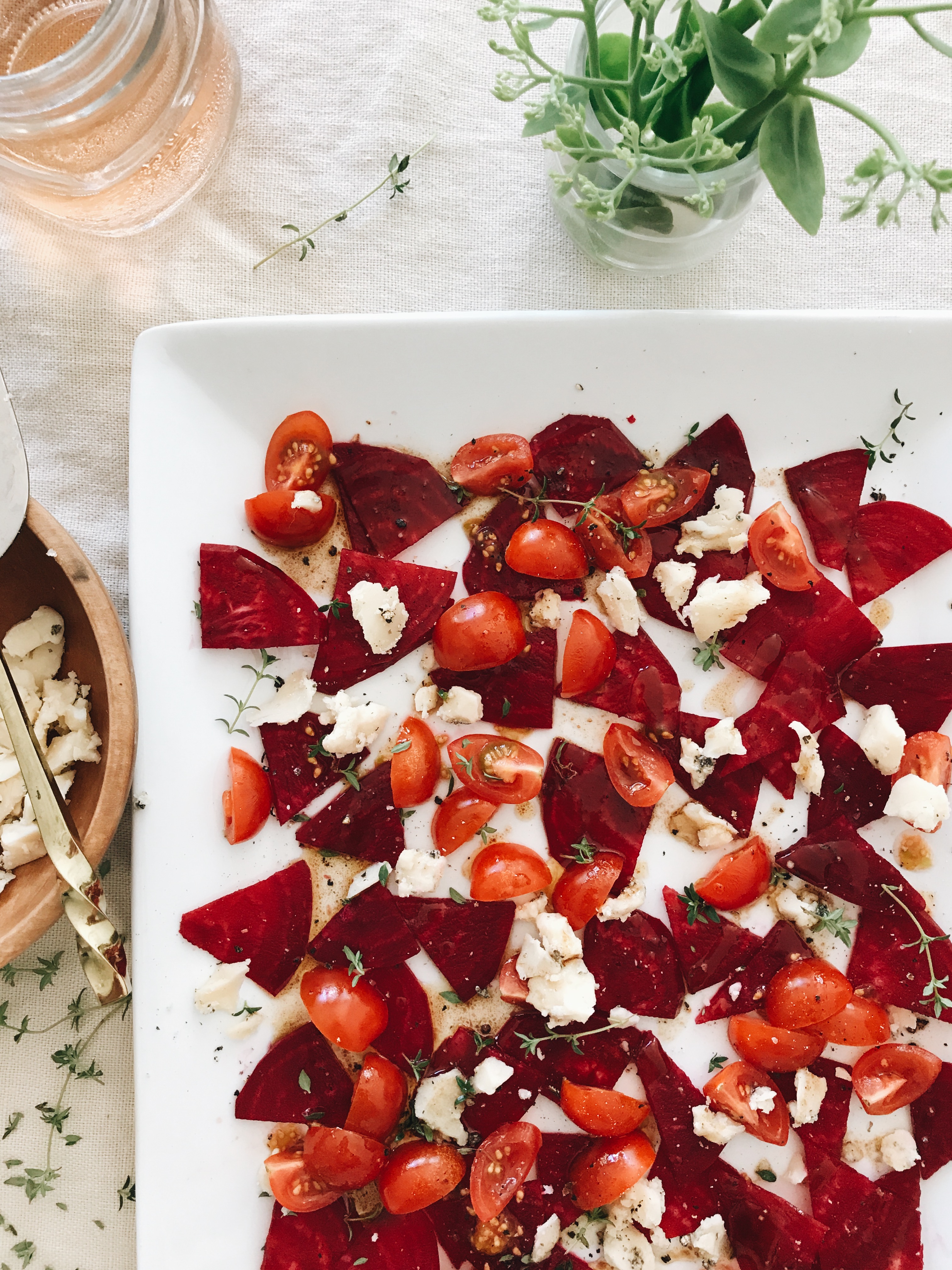 Can't beet that!
LOOK, I NEVER SAID I WASN'T GOING TO END WITH A BEET PUN.
(This post is definitely in partnership with Harvesters, but all ramblings and garden birthage are my own. We coo?)