Dog days.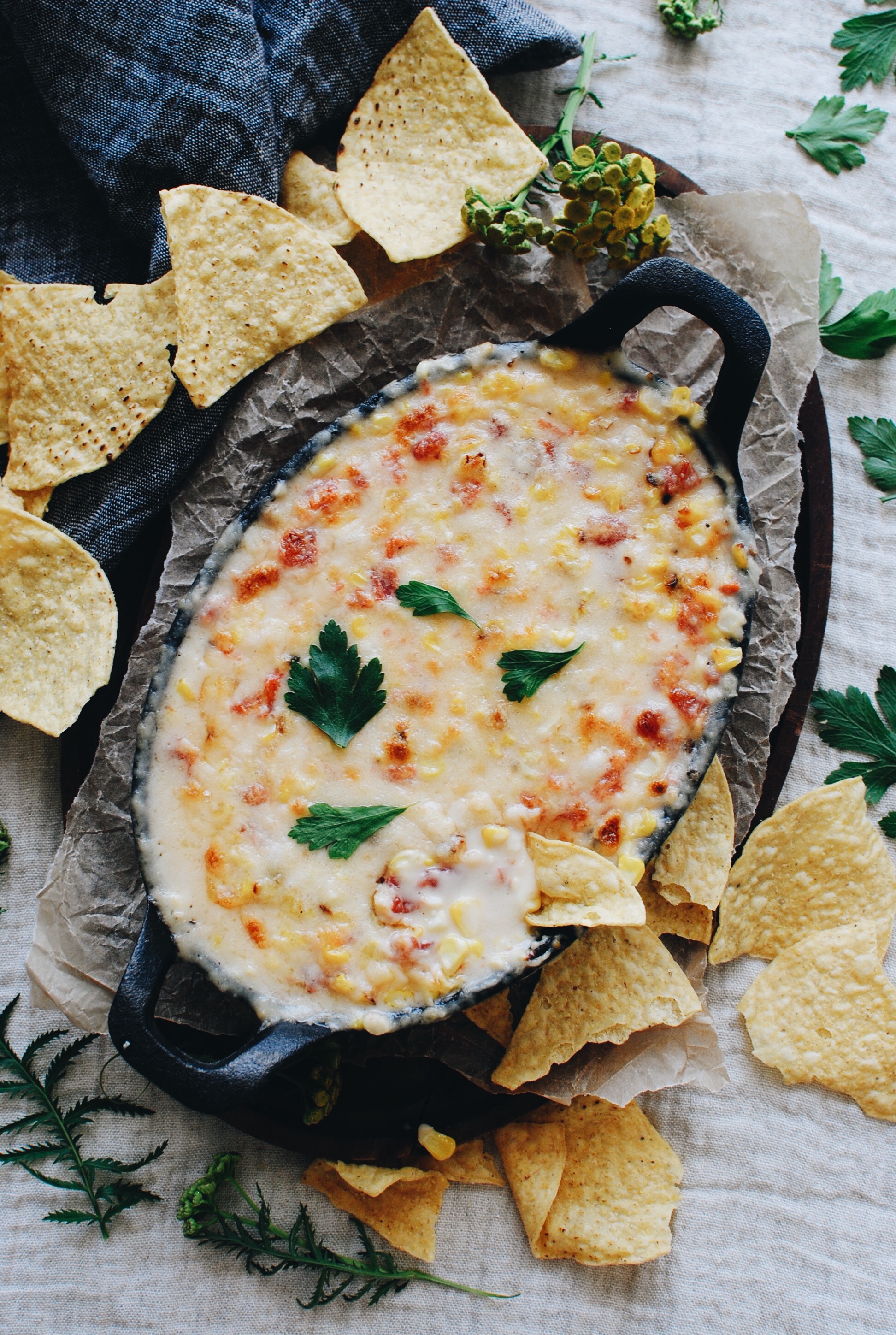 And I hate the words dog and days back to back. But it's the gruesome reality we face. It's the injustice ways of Mama Nay Nay with her lethal dragon breath upon our fragile skin.
And I KNOOOOW turning on the oven is travesty. I get it! I do.
But.
It's our only hope.
Come with me, child. (<–said like Jen Lindley's grams.)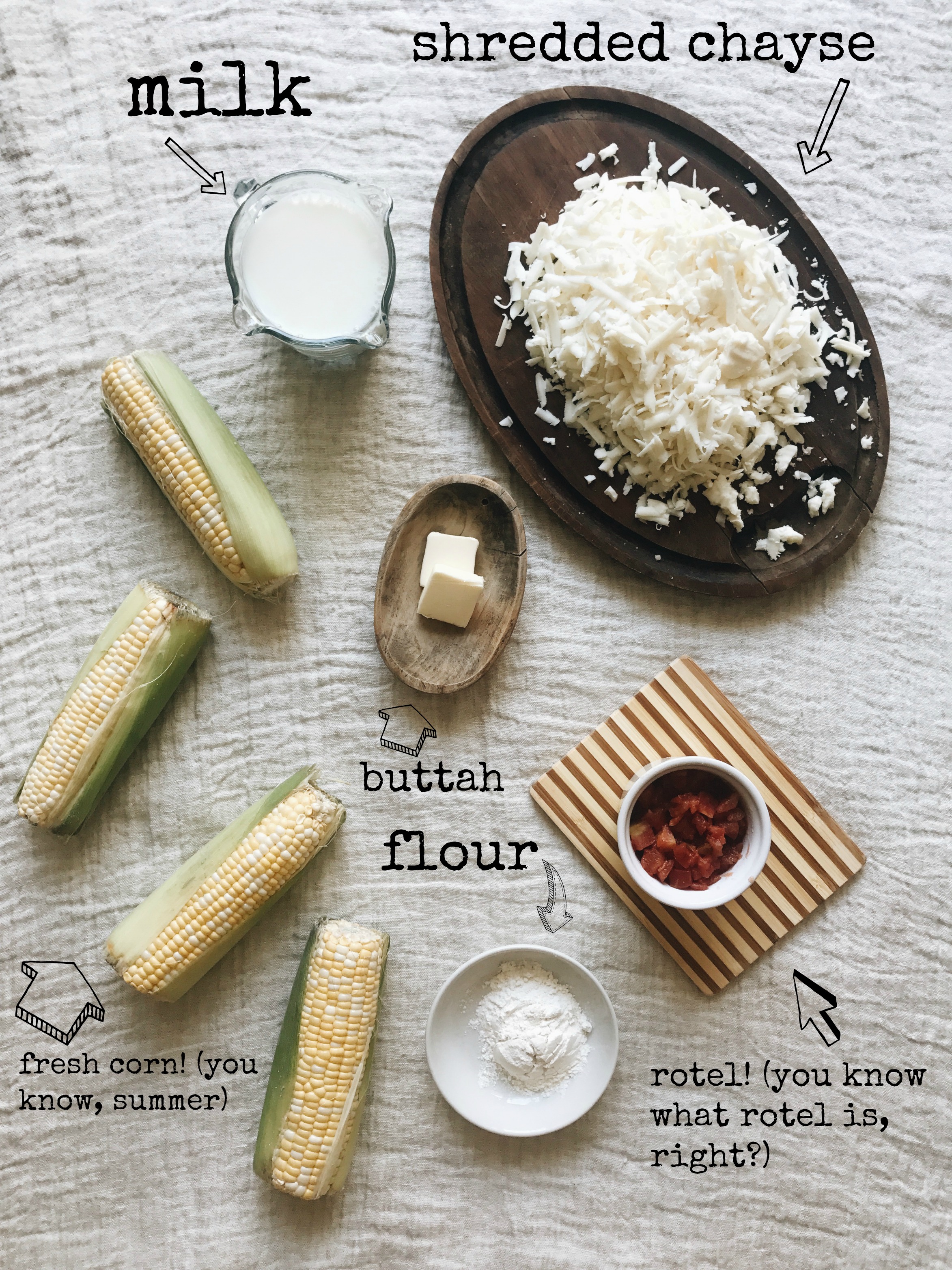 It could be a snack. It could be your life hope. It's all up to you.
We're looking at lots of fresh corn, a bunk ton of shredded cheese, a can of rotel (you whip this out when times are tough. and they are tough.), and the simplest sauce ever.
After a quick butter melting, you start to feel a tinge better about this world. In goes the flour. Whisk it together until the flour-y taste is gone, and it begins to brown. Your heart is starting to pitter patter. Can you feel it?
Then slooooowly add in the milk and keep whisking as your feet begin to feel the beat.
After that? The shredded cheese. Keep adding in small handfuls until cartoon birds begin to gather at your open windowsill.
Once the cheese has melted and the rhythm of your soul is beginning to erupt, just add in that (drained!) rotel and maybe sing something from The Sound of Music.
THEN, if you can even handle it, add in the (broiled and lusciously charred!) corn. Your body may not remember what happens at this point, but one day it will all make sense.
Transfer the creamy corn cherub nectar to a skillet and top with a little bit of parmesan cheese. Bake for 15.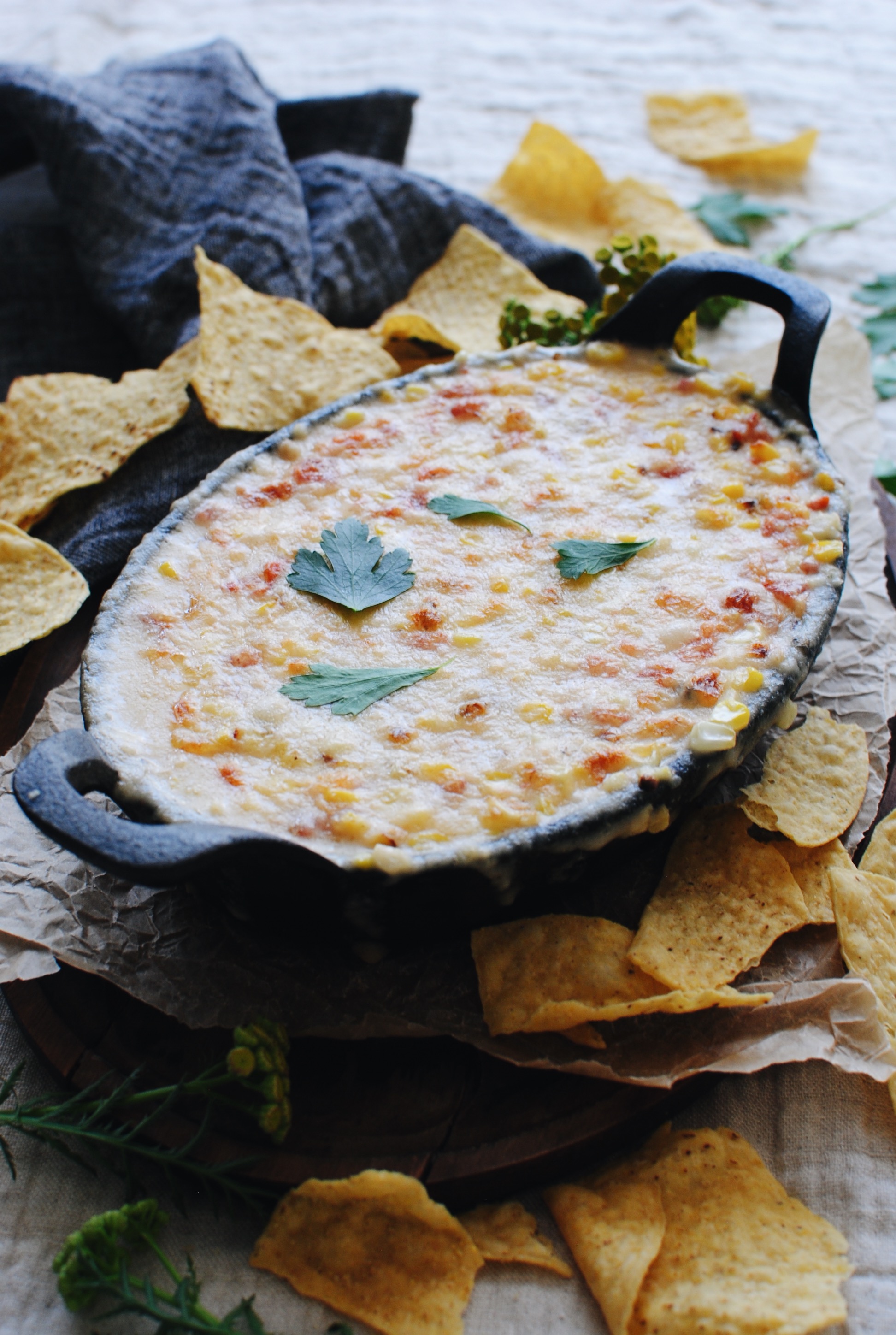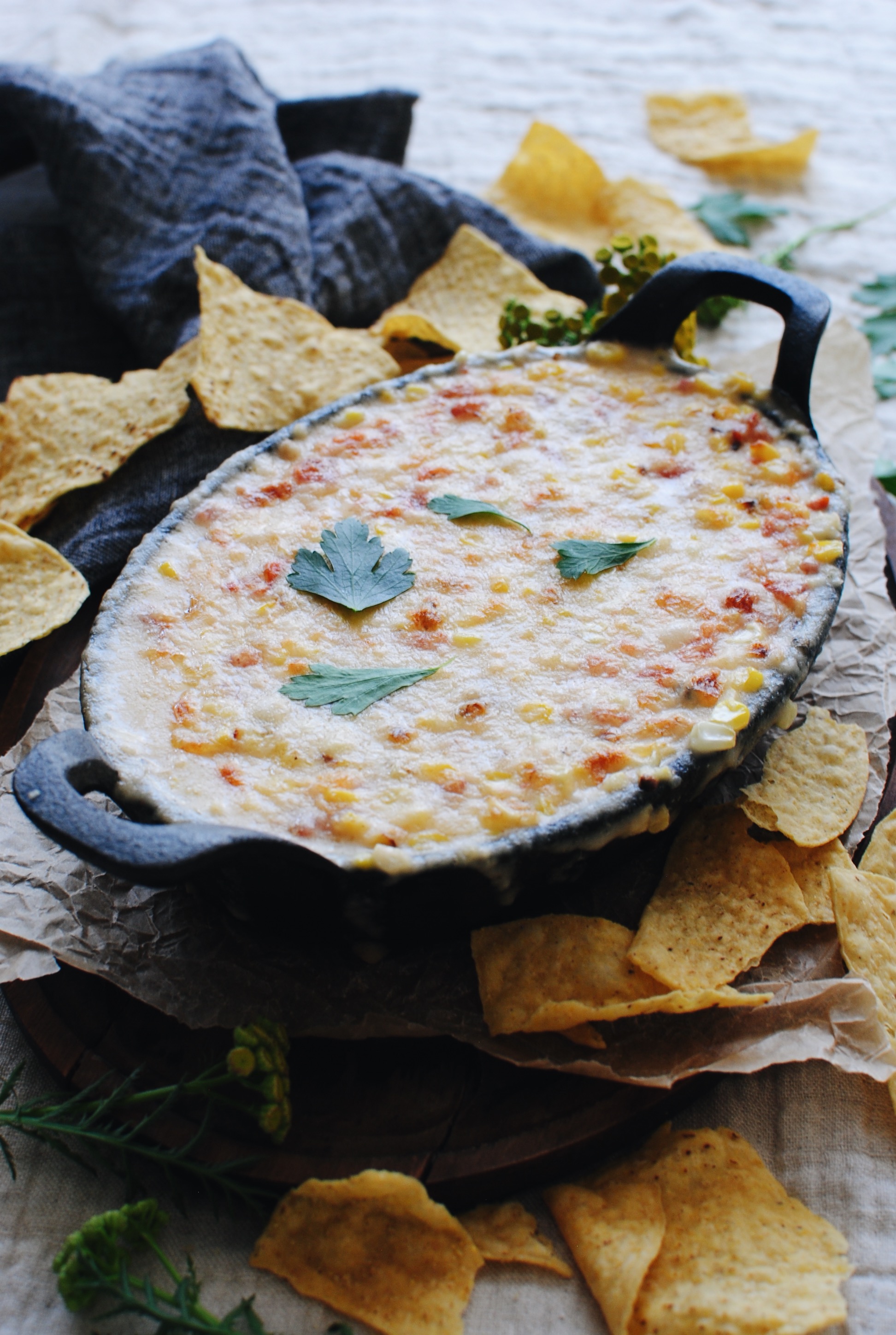 CAN YOU FEEL THE RHYTHM OF THE NIGHT.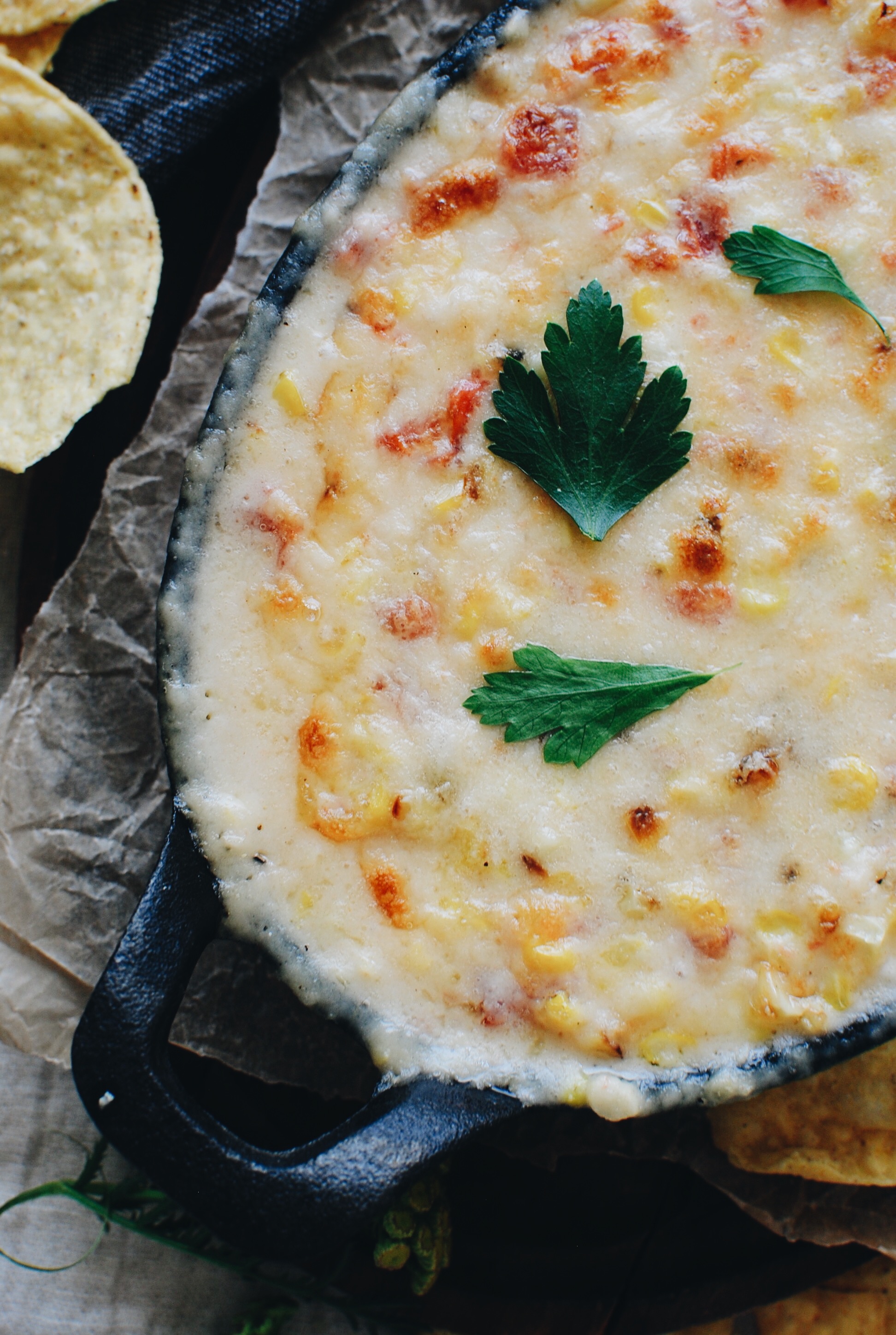 This is unforgivably close, but you need to see the microscopic details of magical splendor.
What lies ahead of you is something I have no way of preparing you for. An oceanic abyss of gooey glory just underneath that cheesy carpet on top. AND IT IS CRAZY.
You can absolutely make it a dinner dip by throwing in a crumbled or shredded protein. Oh hey! Let's start a band called Crumbled or Shredded Protein. We're awful.
Listen, this is your summer life line. It's tough out there. But we have each other.
And this dip.
And Joey and Pacey.
Mostly this dip, though.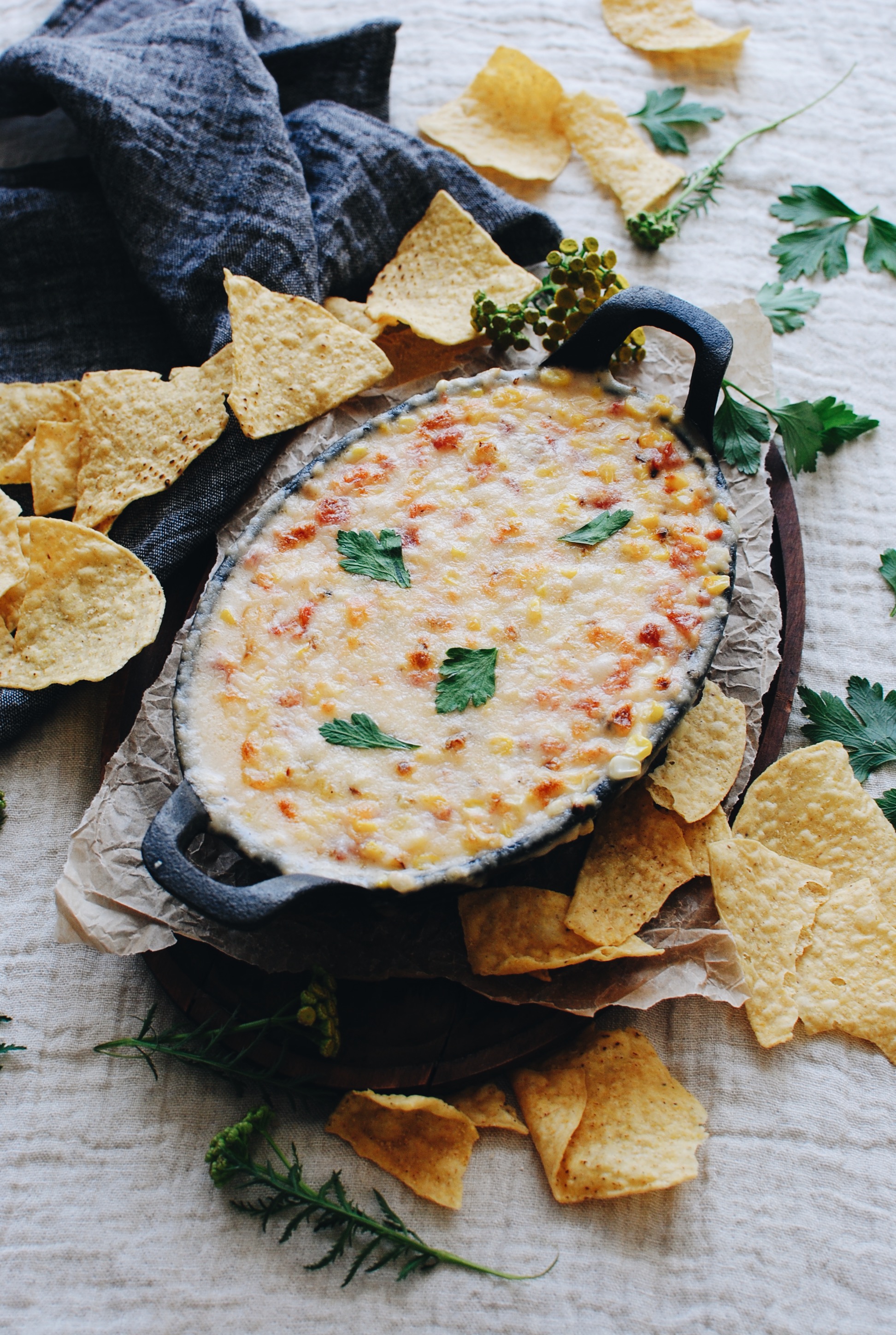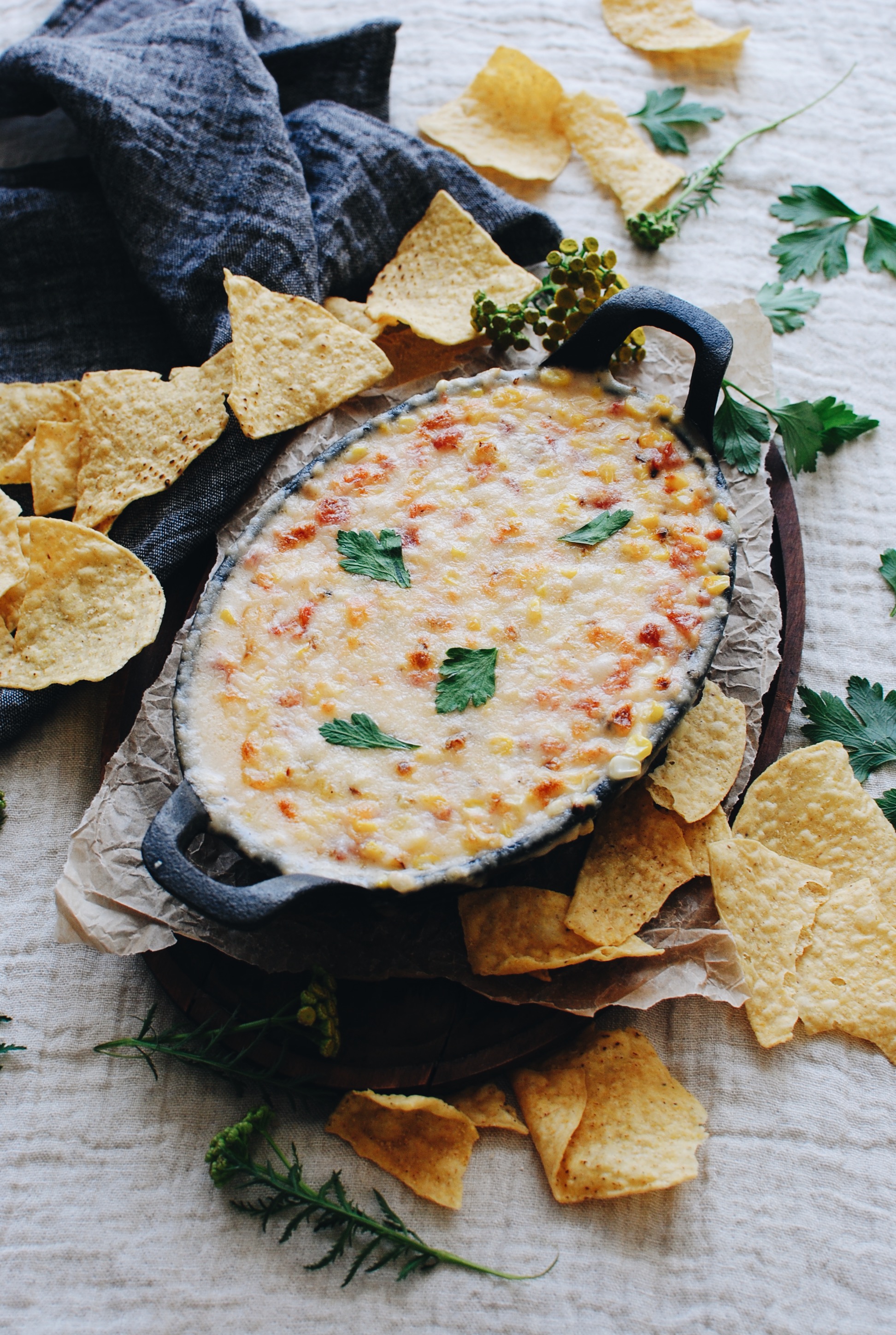 Dog days, I tell you.
Ingredients
4 ears of corn, kernels sliced off
2 Tbs. butter
2 Tbs. all-purpose flour
1 cup milk
1/2 pound white cheddar cheese, shredded
1 (10 oz) can Rotel, drained
Parmesan for the top
Salt
Instructions
Place the corn on a rimmed baking sheet. Drizzle with a Tbs. of extra-virgin olive oil and season with a pinch of salt. Broil on high for 8 minutes, until the corn is charred and starting pop on the sheet. Flip the oven to bake at 350.
Melt the butter in a medium pot. Once the butter is foaming, add the flour. Whisk until the mix becomes golden brown, about 2 minutes. Slowly pour in the milk, whisking as you go. It should thicken up pretty quickly. Once all the milk is added, add the shredded cheese in handfuls. Keep whisking until the sauce is creamy and cheesy, just a minute or two. Season with a pinch of salt.
Add in the drained Rotel and broiled corn. Stir to combine. Transfer the mix to a small baking dish or skillet, top with a sprinkling of fresh parmesan cheese, and bake for 15 minutes, or until the cheese is browning and bubbly on top. And you ugly cry.
Serve with chips immediately!
Serves 4.
7.8.1.2
98
https://bevcooks.com/2017/07/skillet-cheesy-corn-dip/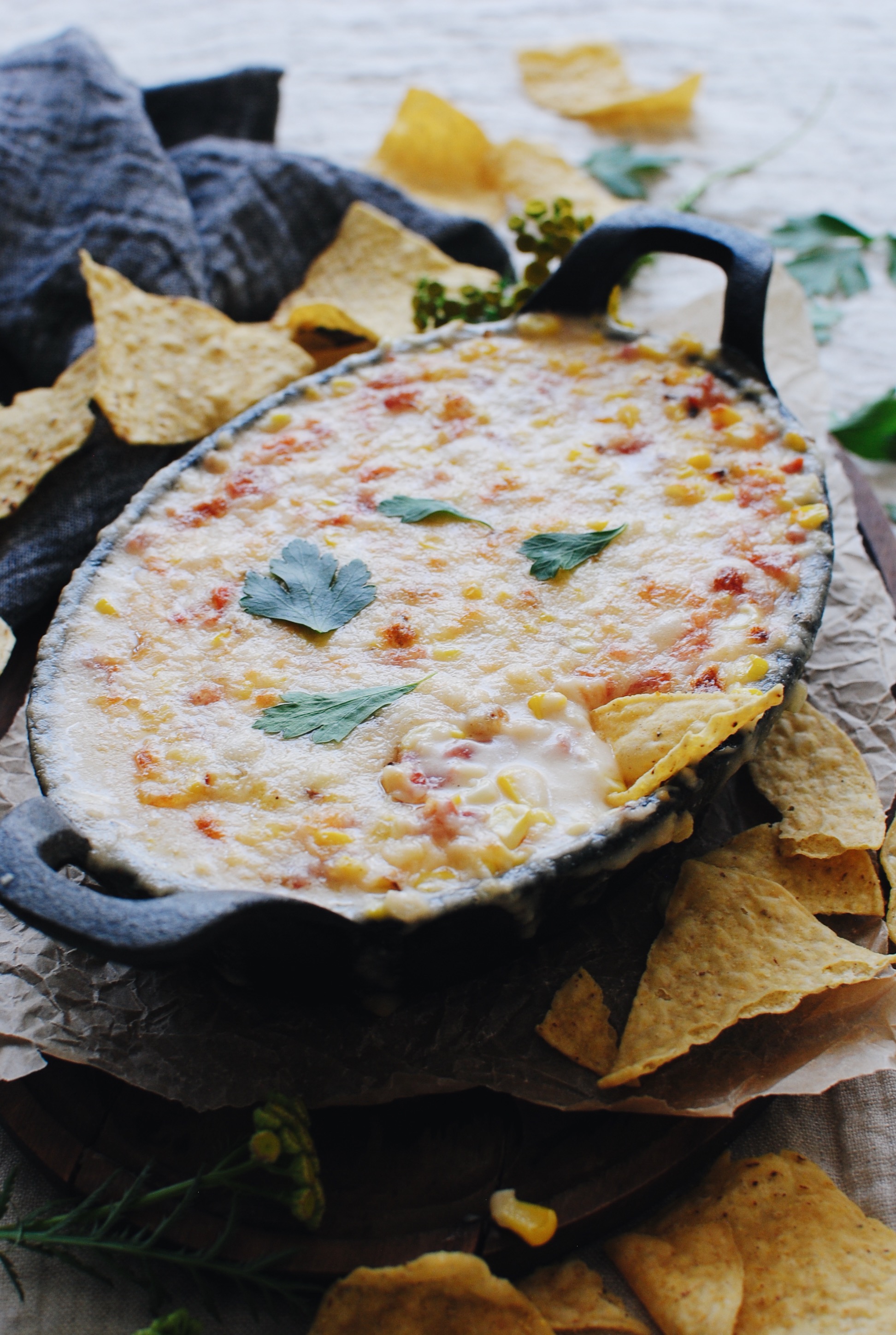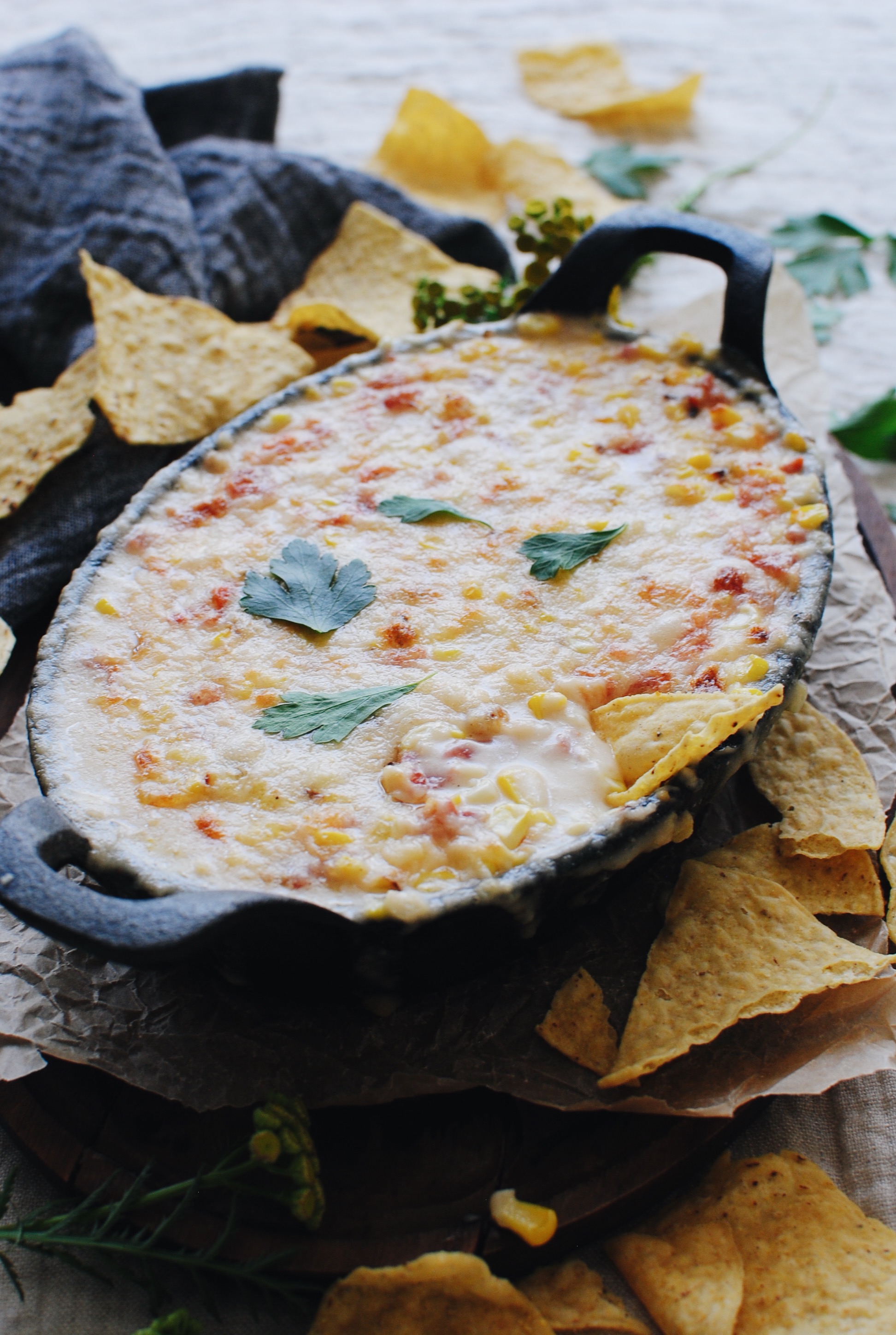 Please.