Easiest and definitely the most glamorous thing you'll ever do in life, ever.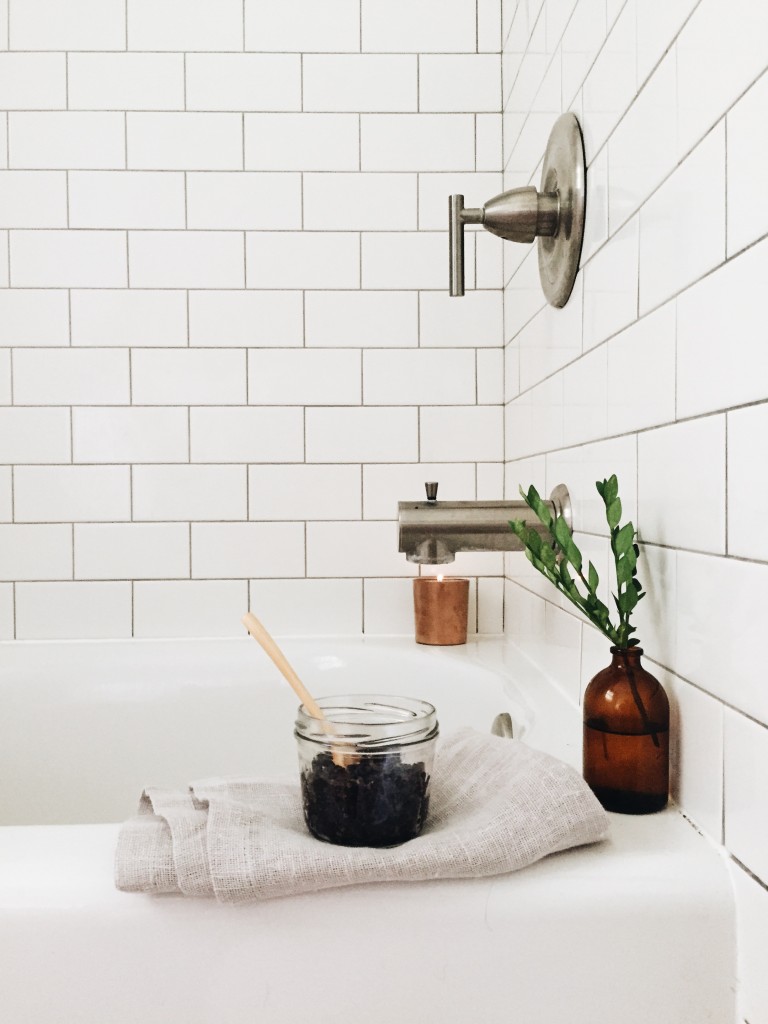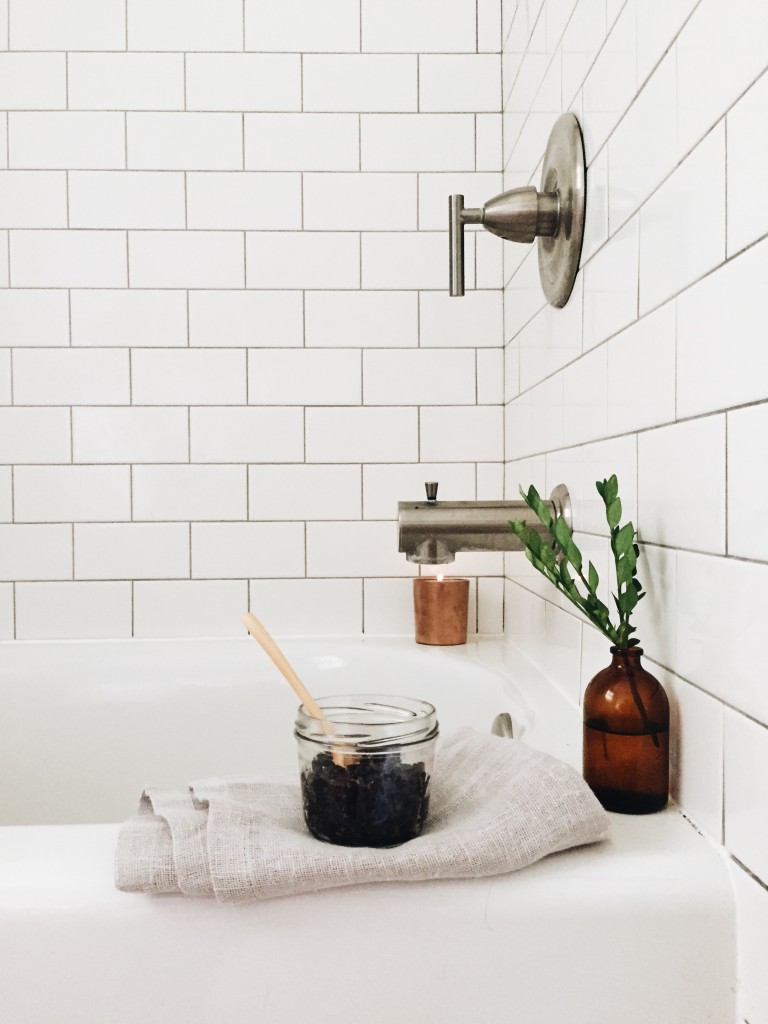 Don't quote me on that.
So, the other day I started cleaning up the kitchen after our morning breakfast bedlam, and riiight as I was about to dump the coffee grounds from my oversized, stained Chemex filter, I thought, "HOLD ON, to your loooove. You've got to hold on." And then I thought, "I could do something with these. I bet I could do a lot of ish with these." Soil sprinkling, sure sure. But what else!
So then I was like, "WAIT A MINUTE, Mr. Postman. Wayayayaaait, Mr. Postman." And then I thought, "A body scrub! Perfect. Done."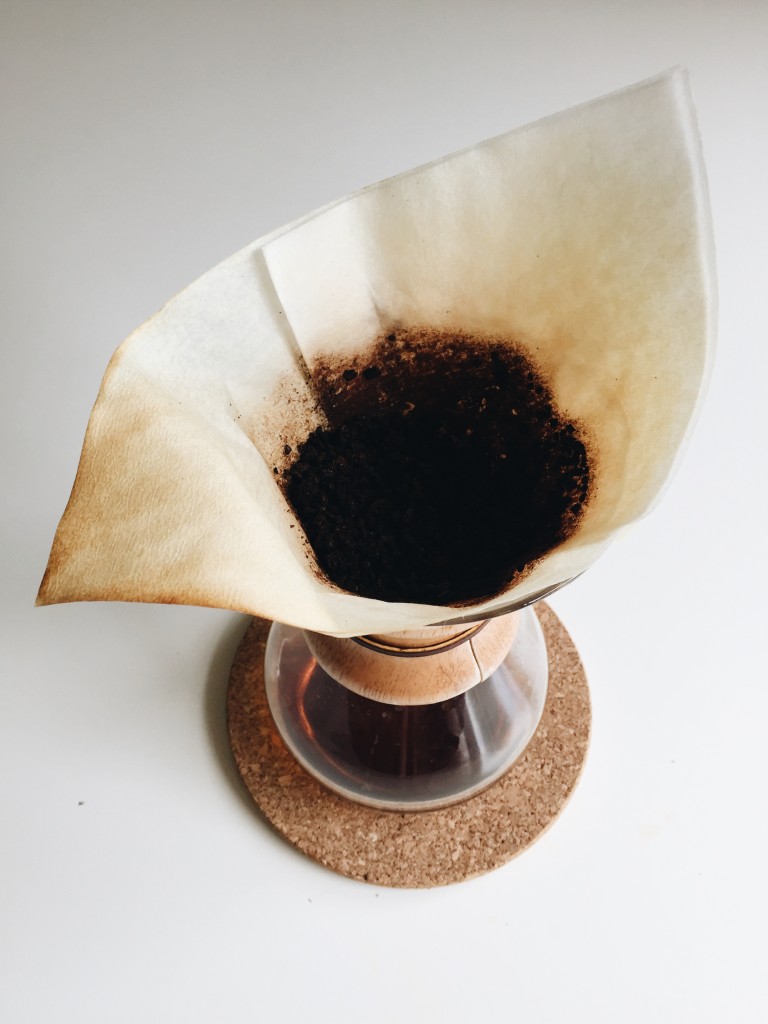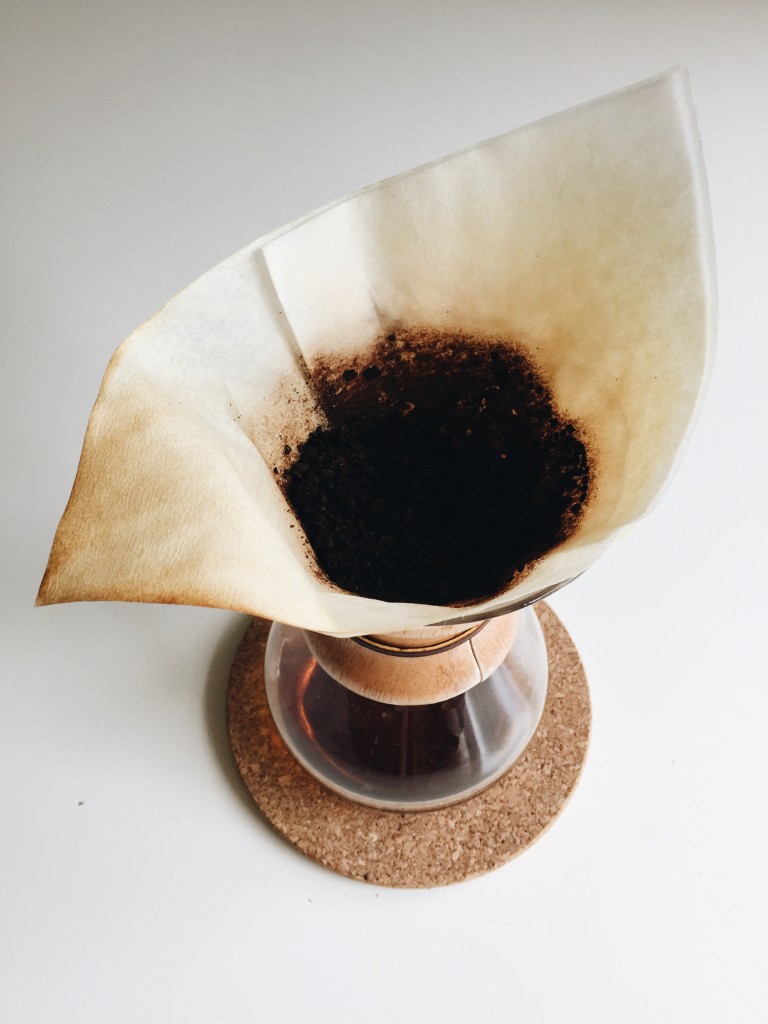 The first time I made the scrub, a few weeks ago, I set out to make it a teeny bit more complex than what I'm showing you today. My filter had about 1/2 cup of used coffee grounds in it. So to build on that, I added 1/4 cup of sugar in the raw, to make it more exfoliation-y. Then I thought, "OH YEAH, doo, bow bow, chick chicka chicka. I'll add coconut oil!" But I melted it first, which is totally not necessary. So don't do that part.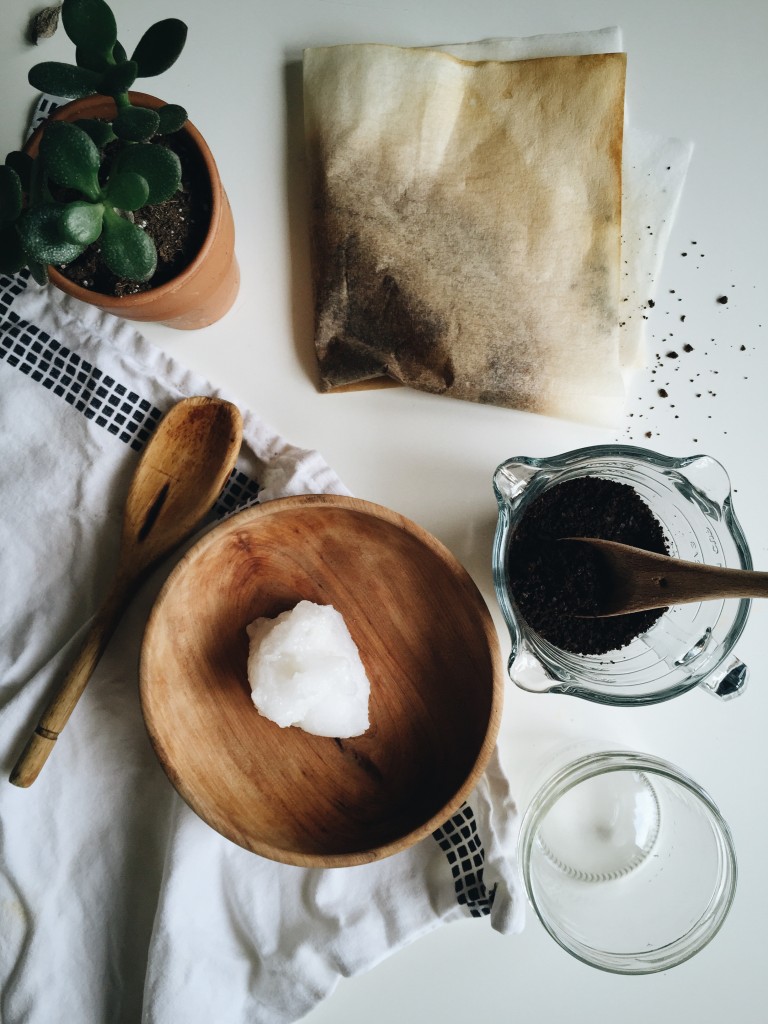 And you know what else? The second time I made it, I didn't use the sugar, and it was totally the same! Maybe even better. Not quiiiiite as gravely. Not quiiiiite like you're rolling around in parking-lot bar grit after too many frozen margs, with Kid Rock's "Cowboy" blaring from a broken window. Not that that's happened to me.
So basically, goes like this: 1/2 cup of used coffee grounds + 1/4 cup coconut oil (straight from the jar, no melting.) Mix mix mix.
And you get this loverly lil' treat:::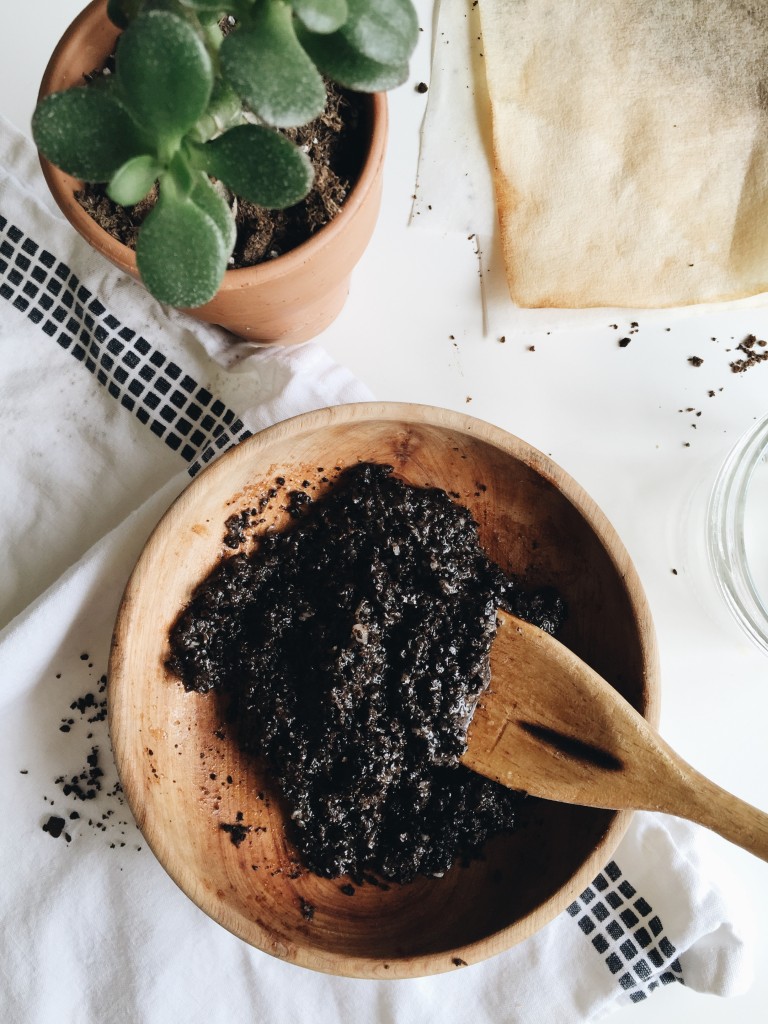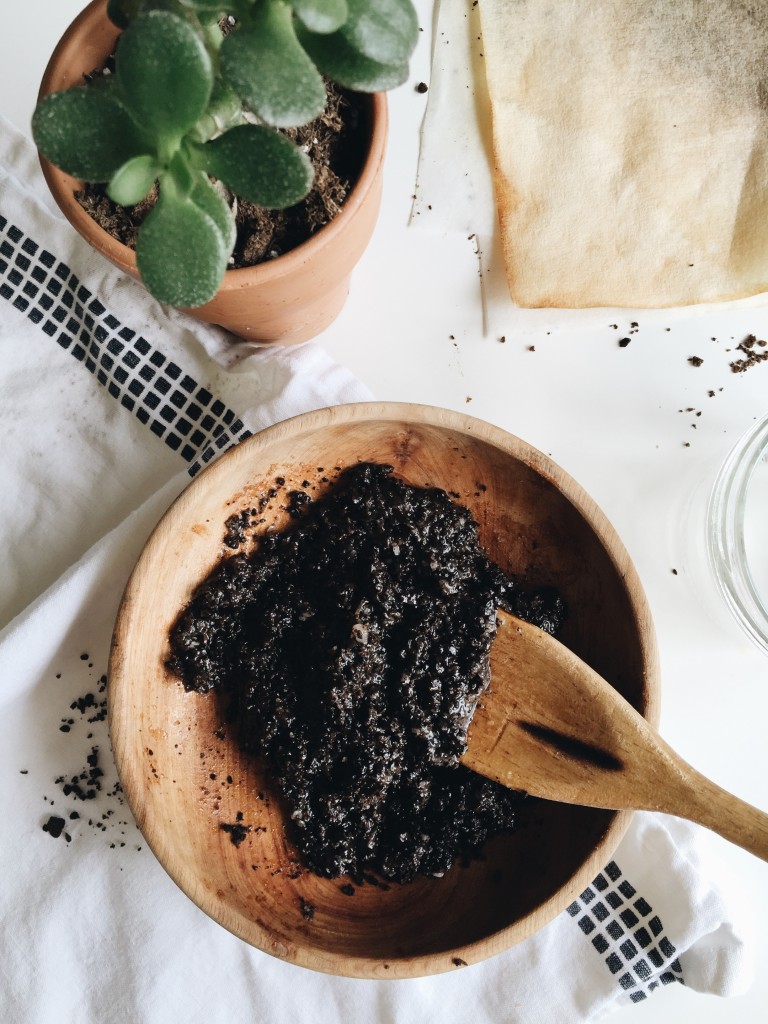 Yaaas. It might look completely crazy to you, but I can't get enough of it!
First of all, it SMELLS MARVELOUS. Coffee plus coconut, are you even kidding?
Second of all, it takes 15 seconds to pull together. You're totally ready for spa day before you can say, "totally ready for spa day."
Third of all, it's free! (If you already have coconut oil, which obviously you do.)
Fourth of all, it's saving the planet! You like saving the planet, don't you? Yes.
Fifth of all, your.skin.will.be.so.soft.it's.straight.ridic.
Sixth of all, how many songs did I reference in this post? Way, way too many.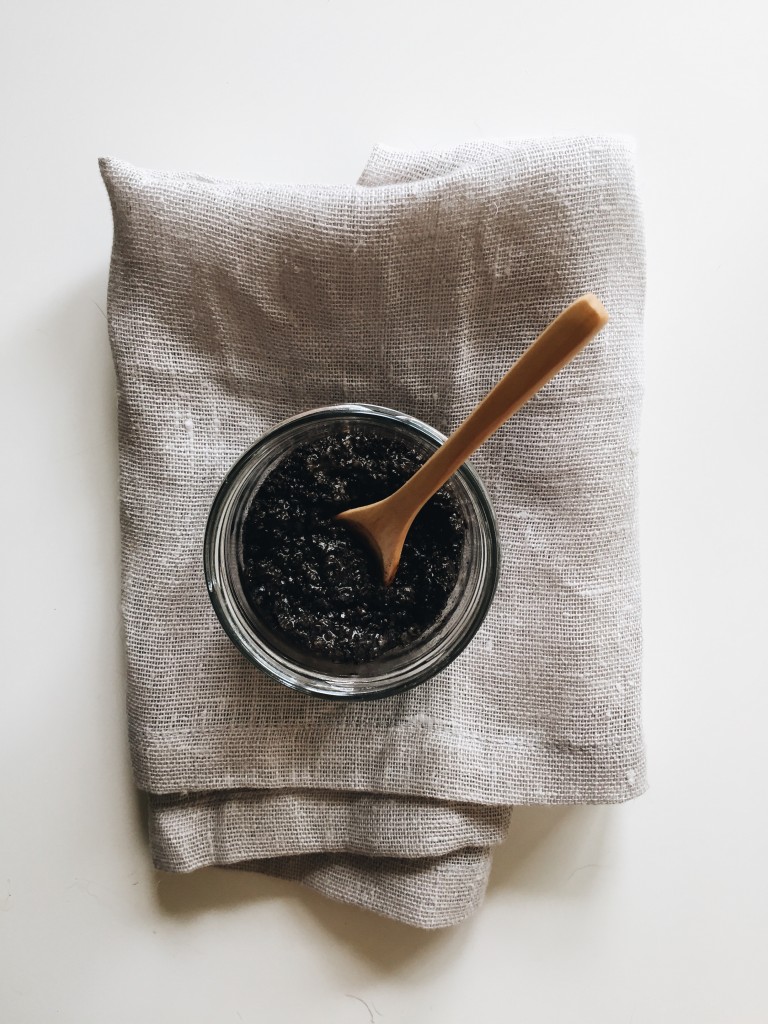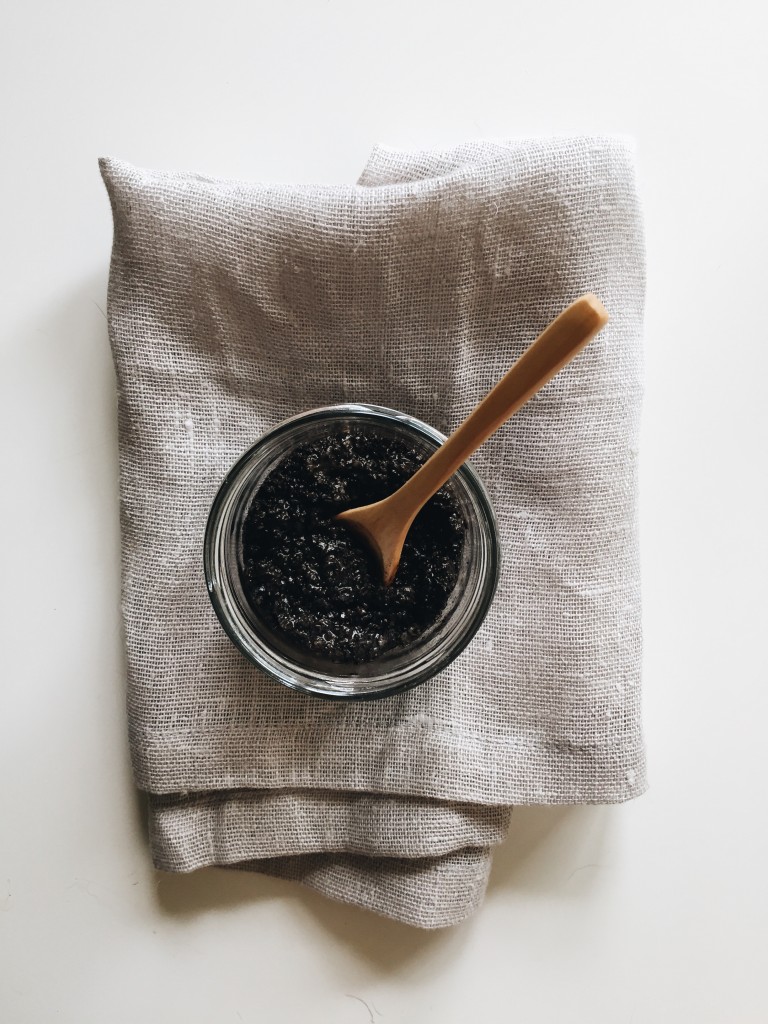 Now for a couple of tips! If you have one of those non-slip sticky things in your tub, I'd highly advice taking it out before you use this scrub. Those grounds will get stuck under there so fast and you'll be crying a river and forcing me into another song reference.
Second tip: I'm not so sure how safe it is for pregnant gals to use this, with the caffeine all busting up through your epidermis like that. So maybe use decaf grounds, just to be on the safe side, and so that I don't get sued. I have to shave my legs today, and that's already too much on my plate.
Okay, what else can I do with leftover coffee grounds? Because Lord knows I need another obsession. Ugh.
Get scrubby!