MOVUHHOOD…IS WHAT BRINGS US…TOGEVUH…TODAY.
Actually it's because I don't have any food to show you.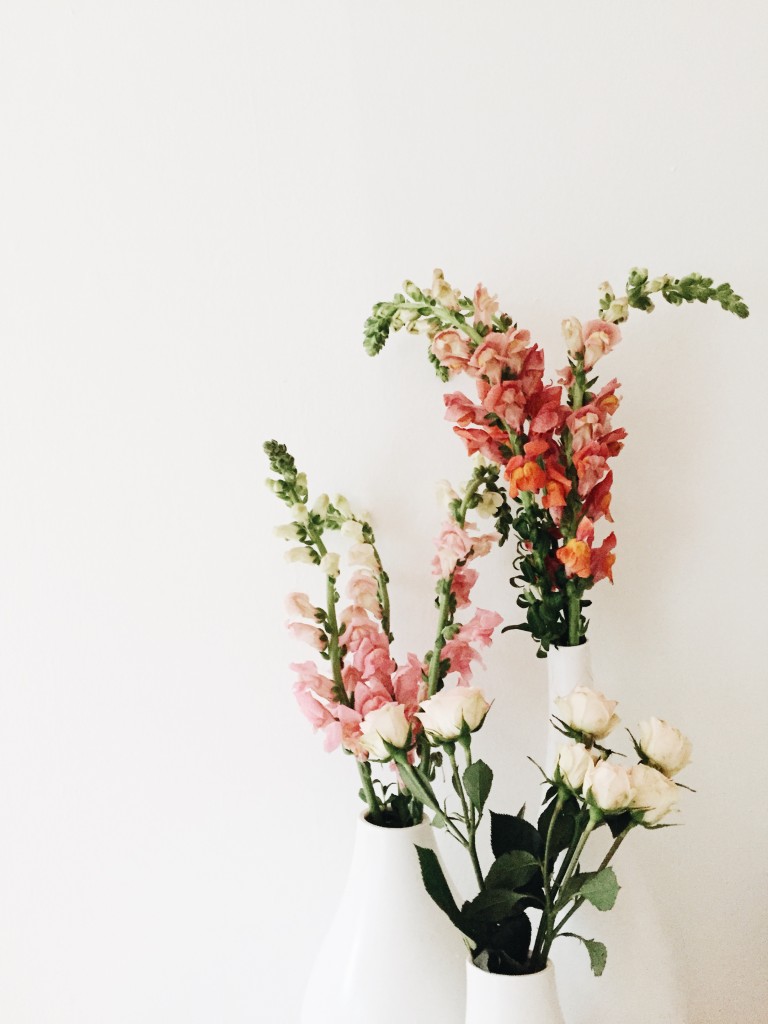 I swear I'll keep this as boringless as possible! I just have all these photos from the weekend that don't really fit Flotsam, and I'm pretty sure our families are a wee bit sick of me sending 57 photos per hour of exactly what we're doing. So I'm showing you! Sorry?
This weekend of the Mother's Day variety was perfection. Slow paced. No frill. Cozy. Elegant. Sweet. It was awesome, too because neither baby cried or whined or got hungry or needy or bonked heads or even pooped! #ornot
We spent the first part of Saturday doing our normal coffee/park walk in our lil' neighborhood. Aaron wanted me to tell you that a small gust of wind blew up his shirt right at the moment this photo was taken, and he is not in fact pregnant with an airplane neck pillow.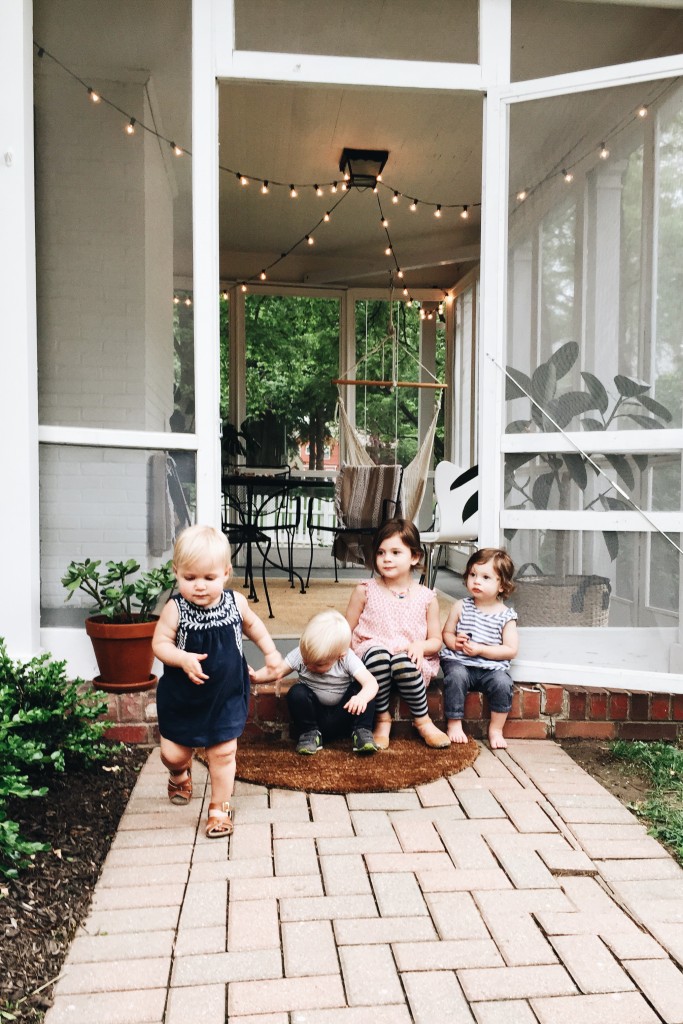 Later that afternoon we went to my friend's house for a pre-mama's day cookout/toddler hang/husbands-should-finally-meet shindig.
It's too bad they don't have an incredibly flawless home. So embarrassing being seen over there.
Snacks! I ate three times my weight in brie and honey this weekend. I'm pretty disappointed in myself. It should have been at least four times my weight.
We brought over goods for steak tacos with chimichurri and grilled corn. I HAVE-A-GOT-TA put the recipe on the blog. It was pure insanity. What made it so outstanding was this Spanish cheese I got from our little cheese shop. Everyone was like, "What is this cheese and how can I replace my blood with it?" I forgot to take photos of the final plated dish because I was in a coma.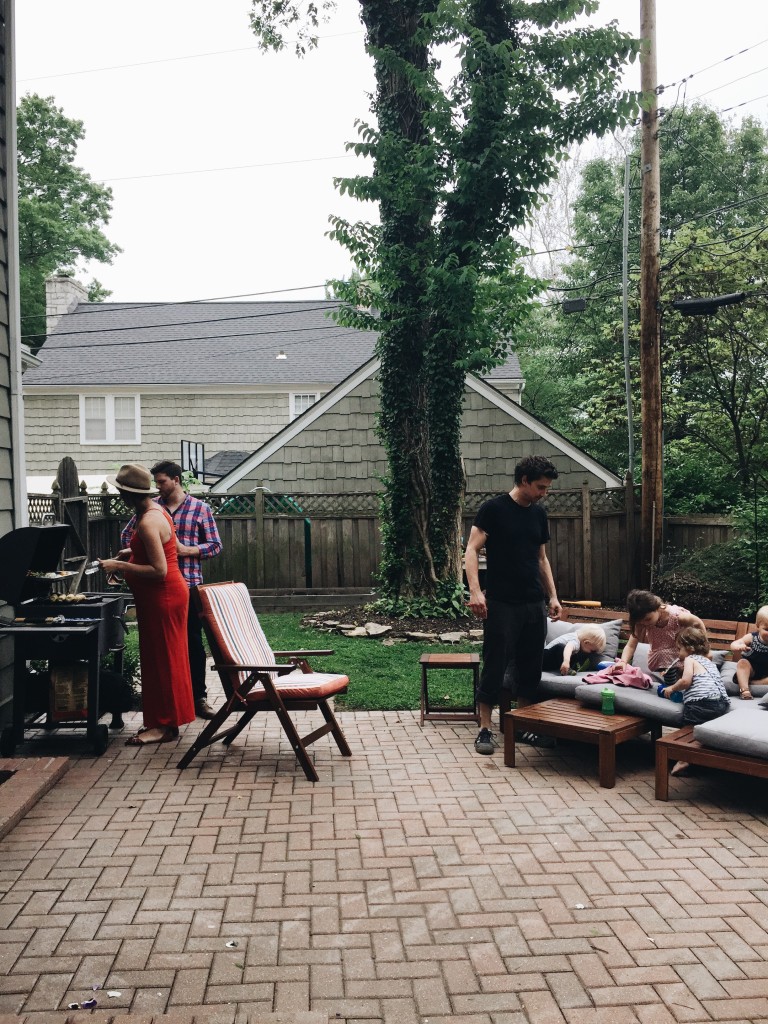 Here are our two little families. Basically everything happening to the left is calm, tranquil and serene, and everything happening to the right is near death/disaster/end of the world.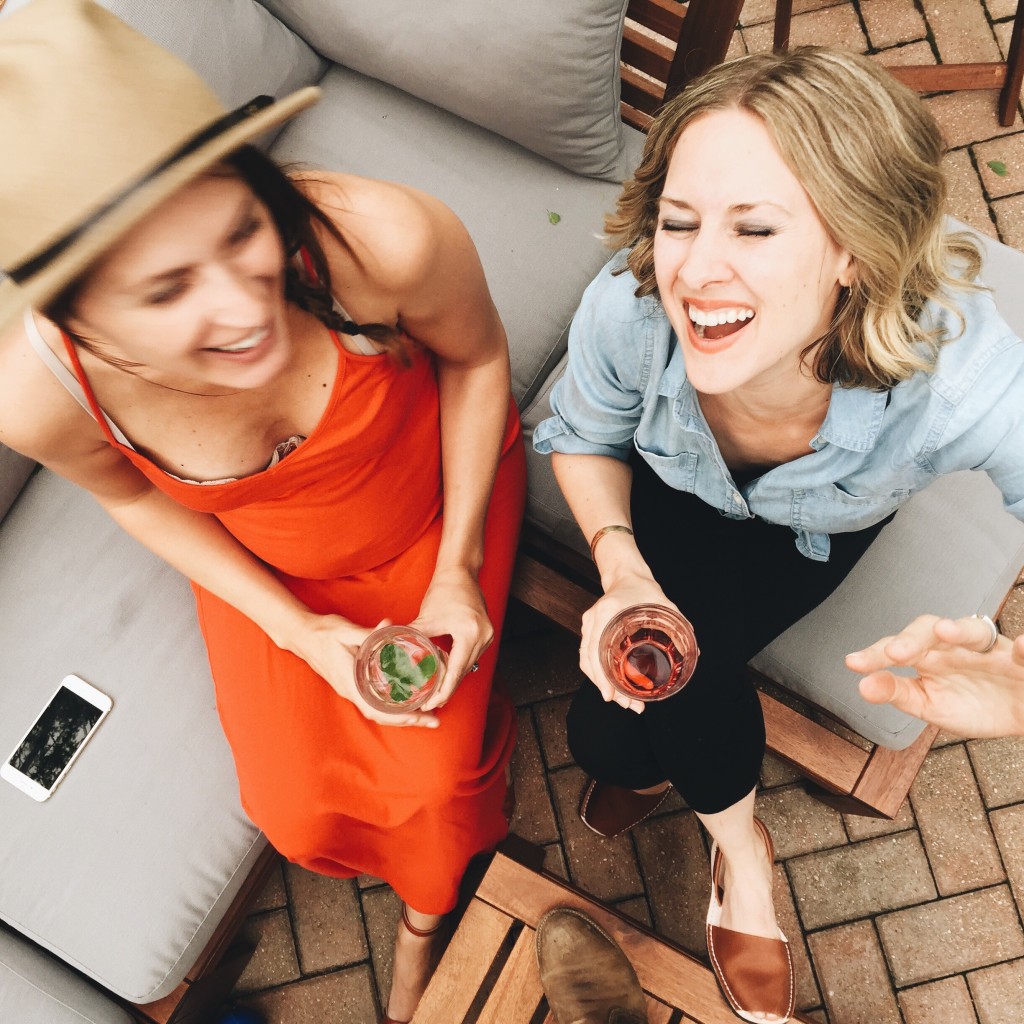 Contrary to popular belief, I am not actually belting out My Heart Will Go On by Celine Dion.
…it was Mariah.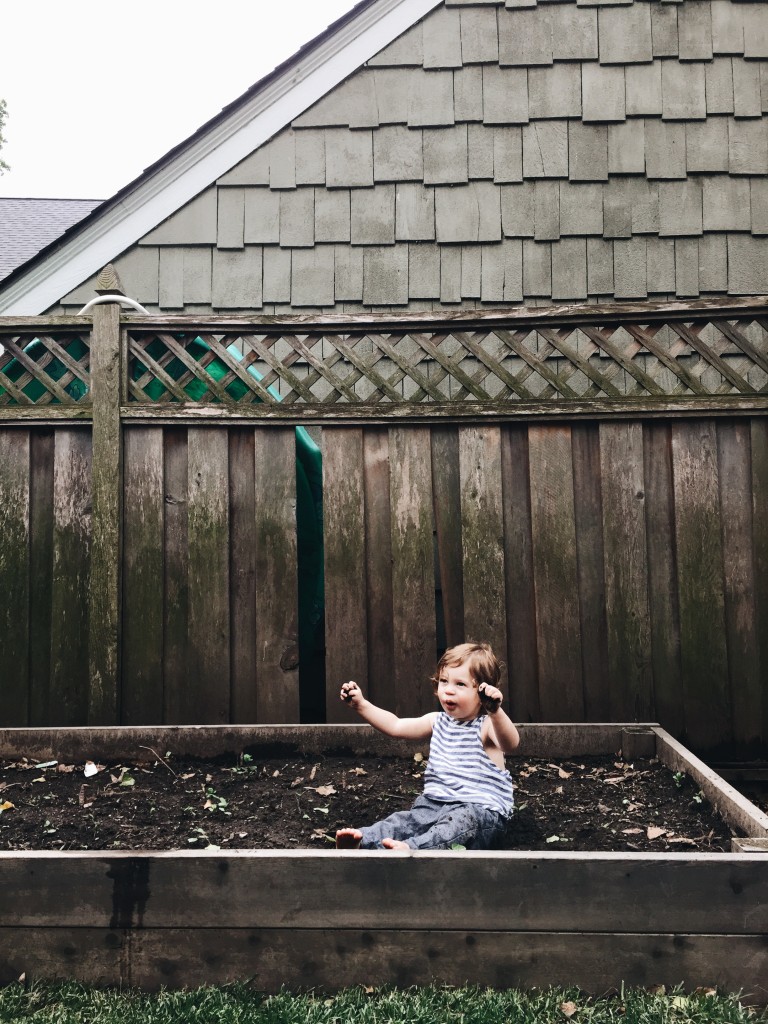 This is Theo, Amanda's little man, letting us know that the compost and worm castings in her raised bed could use a pinch of salt. And then we barfed.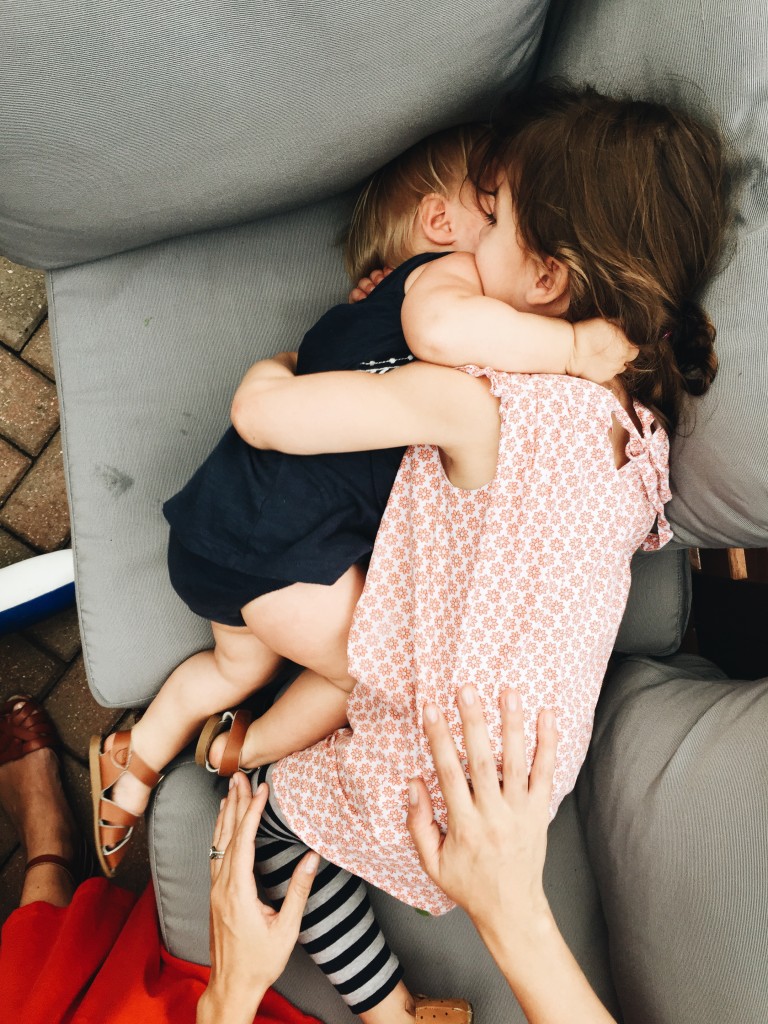 This is Natalie and Stella, practicing to become Bev and Amanda. Although I need to clarify, I've never attacked her quite on this level. Right, Amanda? Tell them I haven't, Amanda.
. . . Amanda?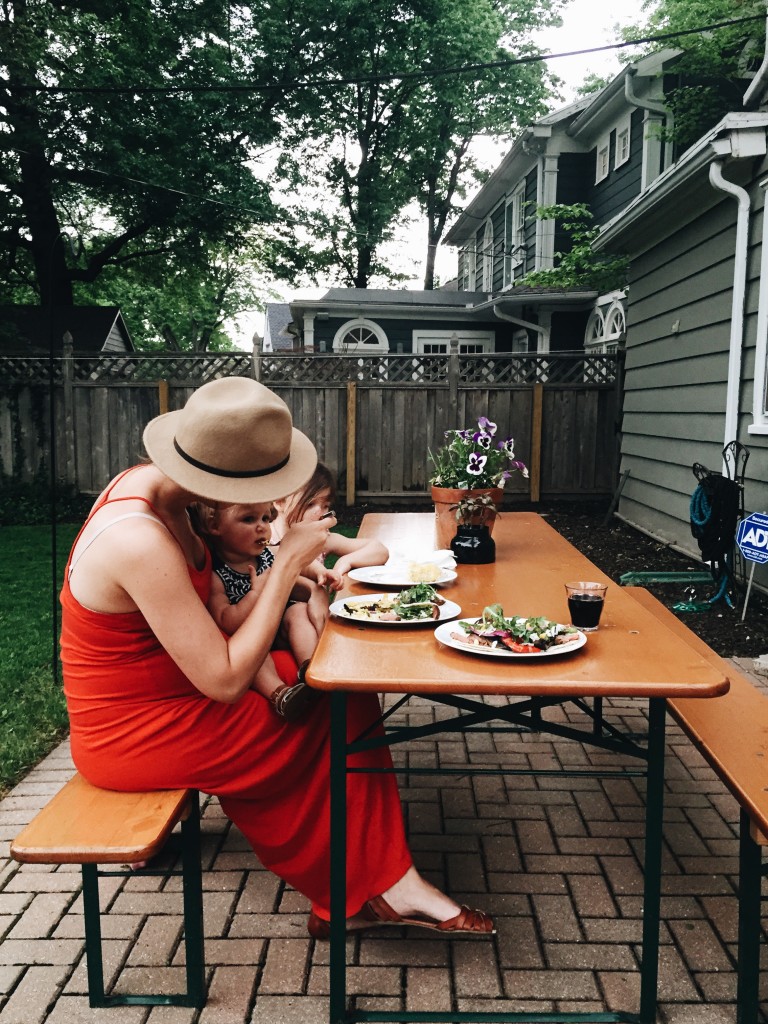 Oh look! You can kind of see our tacos. I have no idea where are the dudes were. Still don't.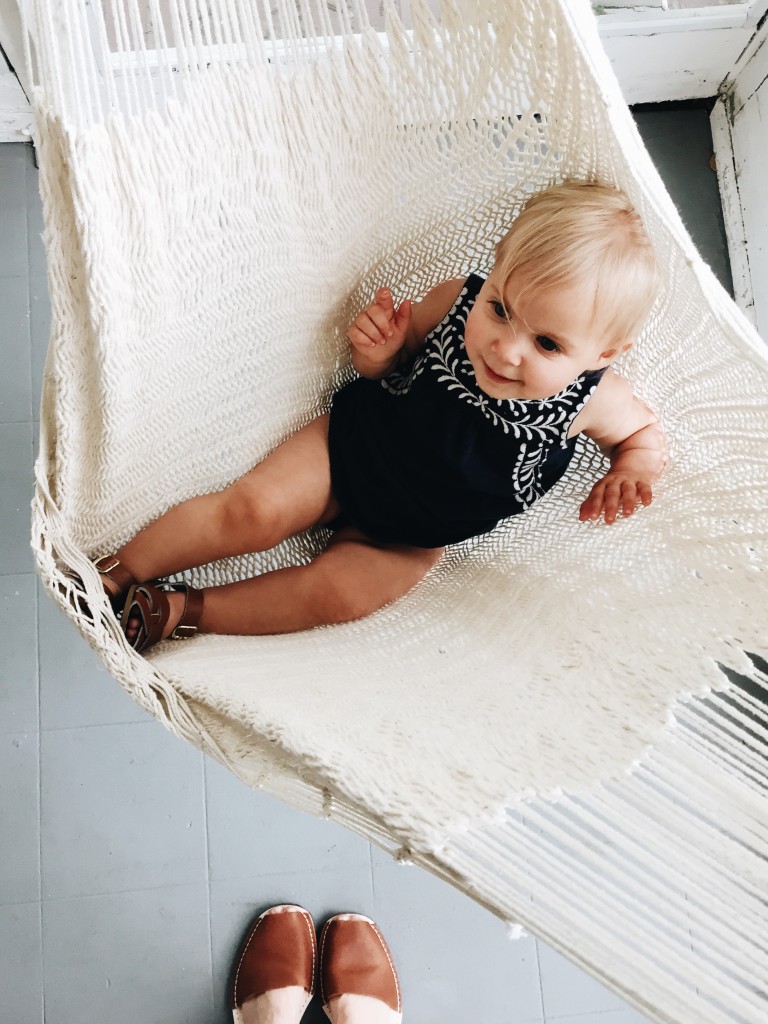 Hammock! We desperately need a hammock.
And I desperately need to stop taking feet shots. #ornever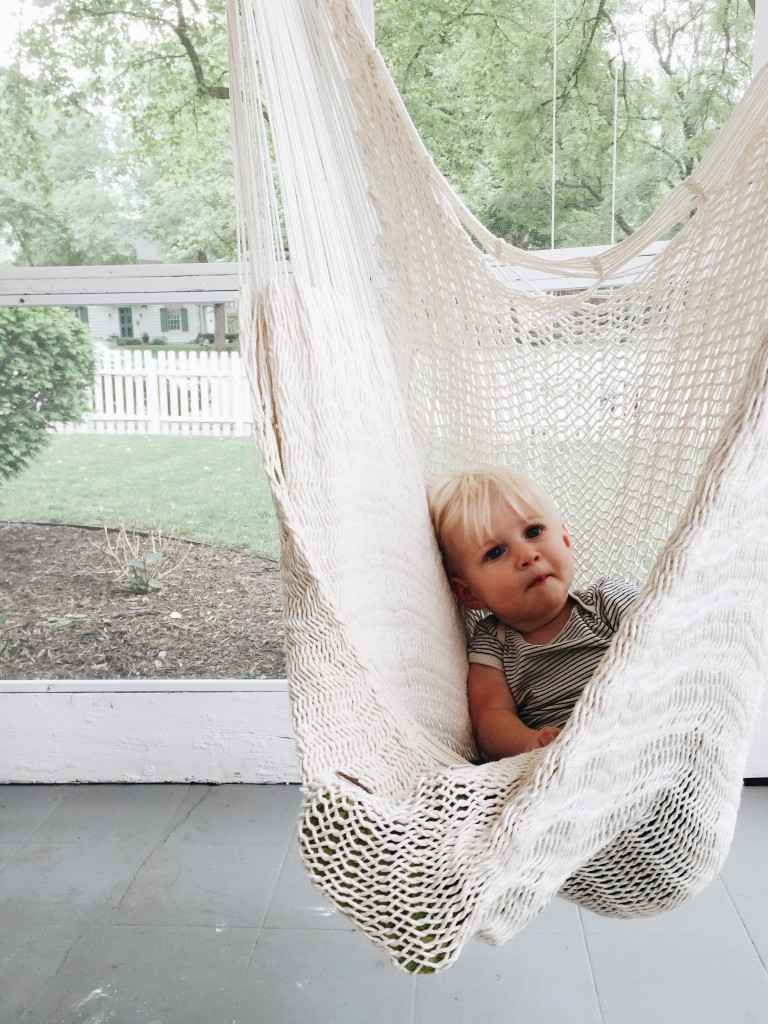 This is the face Will makes when he's contemplating alternate applications of the flux mandibular valve, given the universe's accelerating rate of expansion. Actually, I think this is his pooping face. I get confused. Never mind.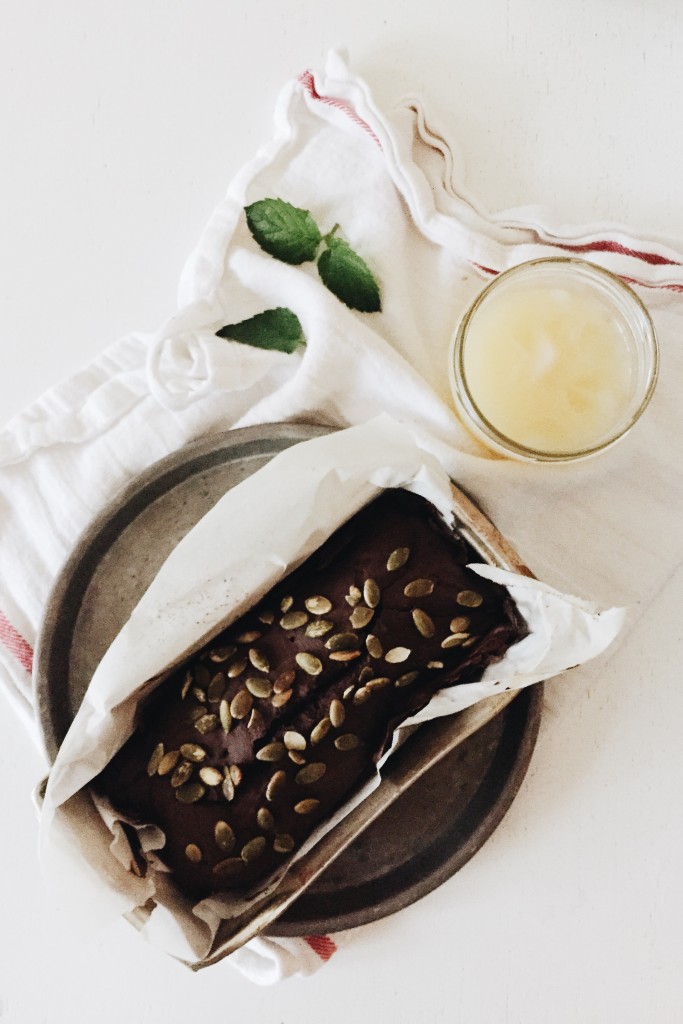 Then it was Sunday! And I baked. Can you even begin to believe that? I sent this practice loaf to Aaron's work to test on his co-workers. AKA: my imaginary focus group. And I got the results back. And I'm tweaking it today. And showing you soon. And eating it all immediately. And goodbye.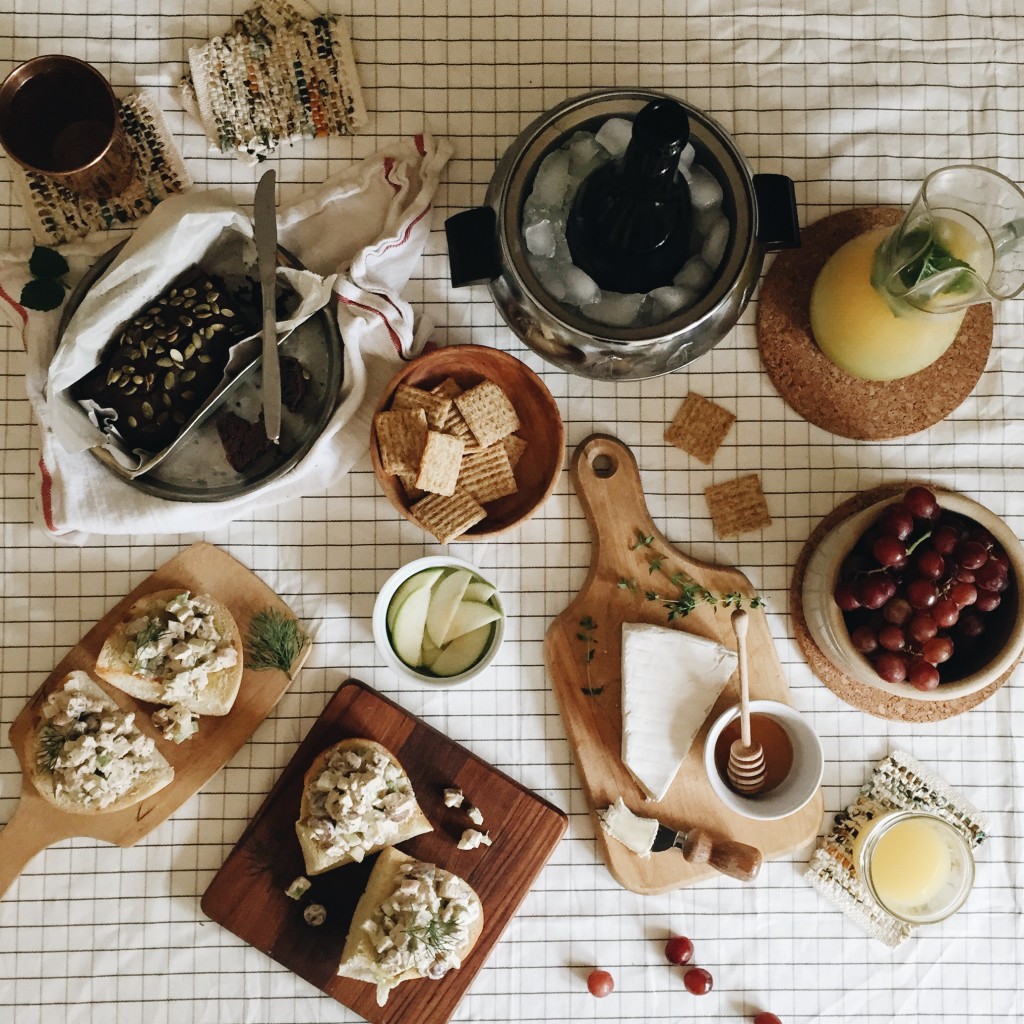 We had an indoor picnic! There were thunderstorms all afternoon, so Aaron put together the coziest coffee table spread. Toasted chicken salad sams, endless mimosas, fruit, mini chocolate bread, and again with the brie and honey. What is my deal?
Oh, and the Princess Bride on the Dee Vee Dees.
Right?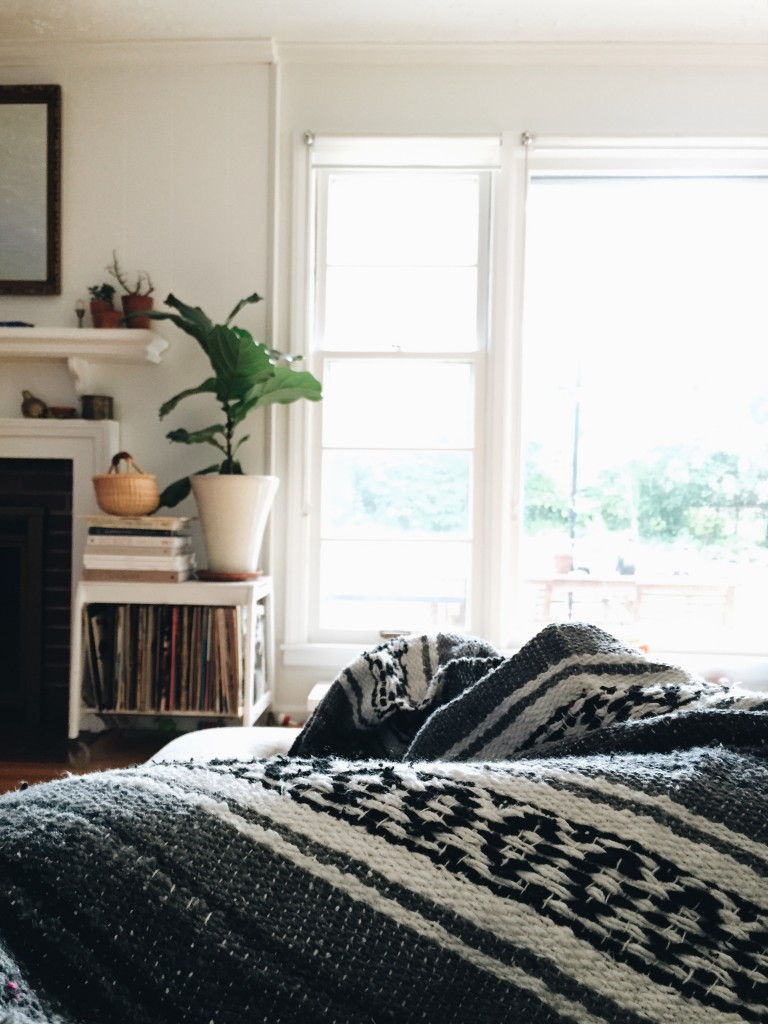 Theeeeen Aaron took the babies and Charlie on a long while I napped! But I'm that a-hole who takes a photo of herself pretending to nap, so we can just move past this because I'm starting to gross out at myself.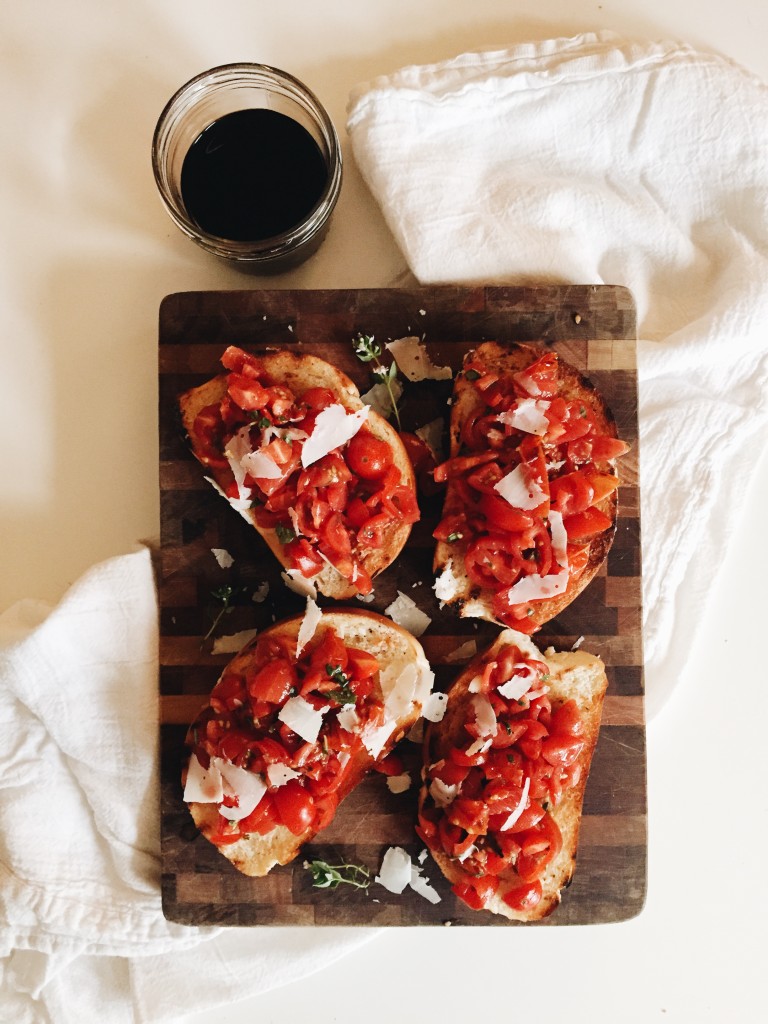 We finished off the evening with one of my favorite, simple dinners – bruschetta. I ate all four! Just kidding I ate two.
Three.
And an ice cream cone.
Two cones.
But no wine!
Okay one glass.
Four.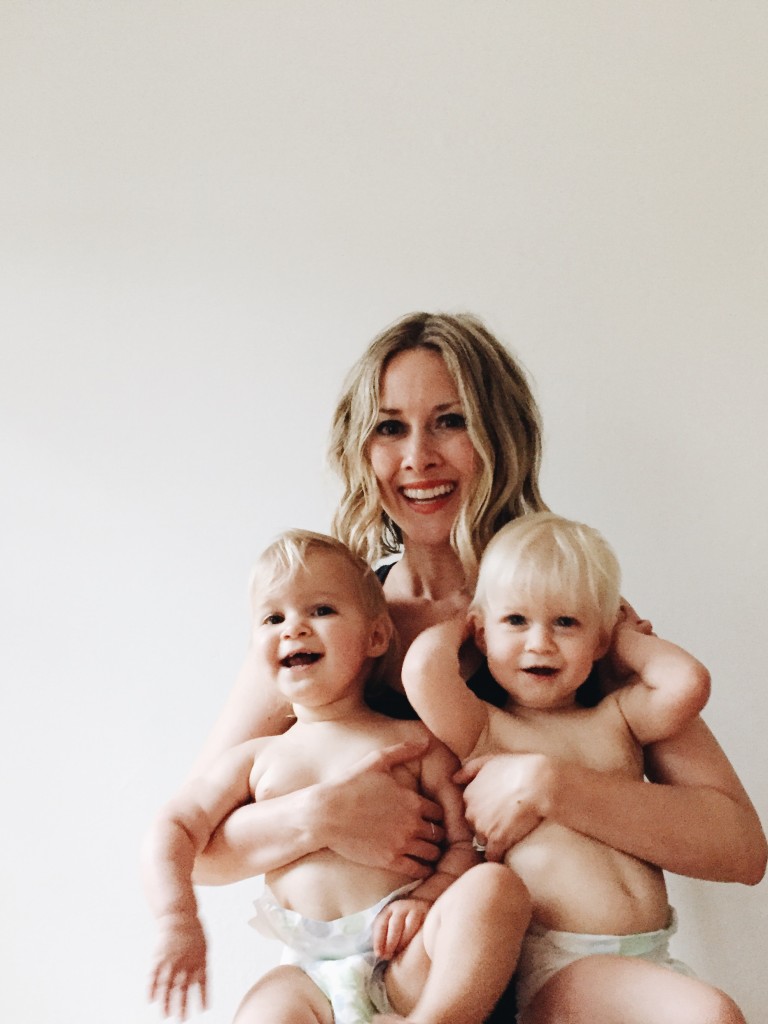 MOVUHHOOD…IS WHAT BROUGHT US…TOGEVUH…TODAY.
Yeah I should probably chill with the Princess Bride. #ornever