Fall is almost here! And a gnat is dog paddling in my red wine but that's neither here nor there.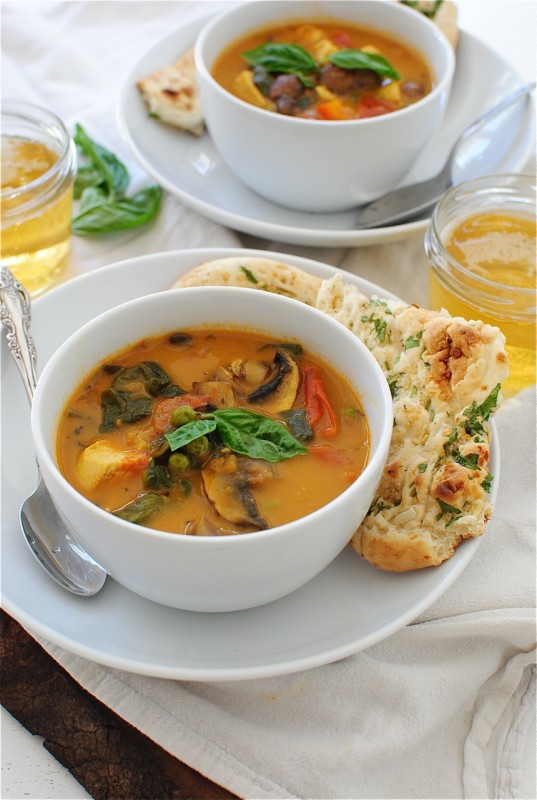 Protein? Gross.
Soup, soup, soup! We can get excited about soup, right? The first leaves are flit flit floating to the ground, you're eying that favorite wool pullover at the back of the sweater drawer, aaaand you're planning your kids' Halloween costumes.
You know I'm right. Because I'm doing it, too! I'm sorry but I'm pumped. This is my first year to obsess over baby costumes. It's basically a rite of passage. I don't want to give anything away, but it rhymes with smipsfer mapy zoropy ban libsler capy blaresmo.
I shouldn't be so transparent, I know.
Let's talk soup! I made this up on the fly (gnat?) the other night, and it's pretty dern tasty. The photo, however, is a serious case of jank. But I'm not going to obsess. I have costumes to plan, dang it!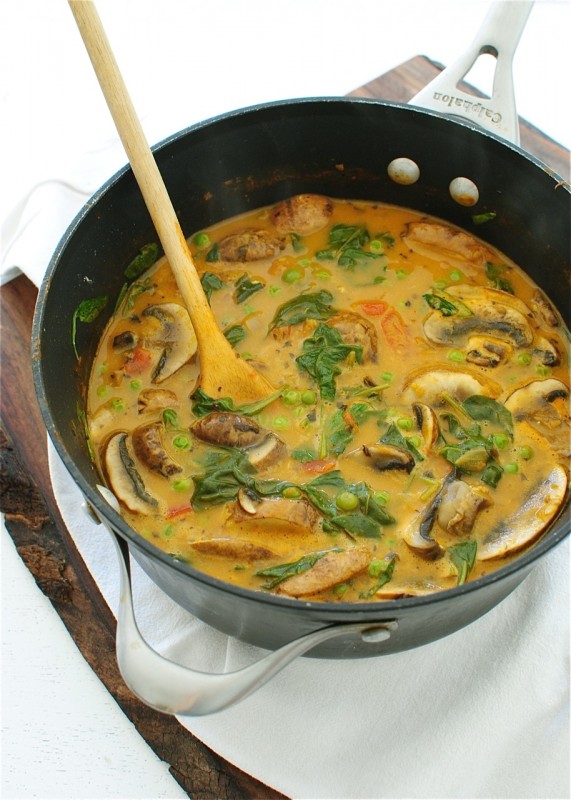 It's so good, guyz. You take a basic Indian simmering sauce, combine it with coconut milk, some stock, chicken, fresh tomatoes, lots o' minced garlic, mushrooms, spinach, peas and lime juice! That's EET. That's AWL. That's all she (I) wrote.
Best part, I had some Trader Joe's garlic naan hangin' in the freezer, just waiting for this opportunity to fall in its lap. And it fell. It fell hard.
Ohhh, now the gnat is practicing its backstroke in my wine. No, I haven't gotten it out yet, why?
You're still trying to figure out the costumes, aren't you?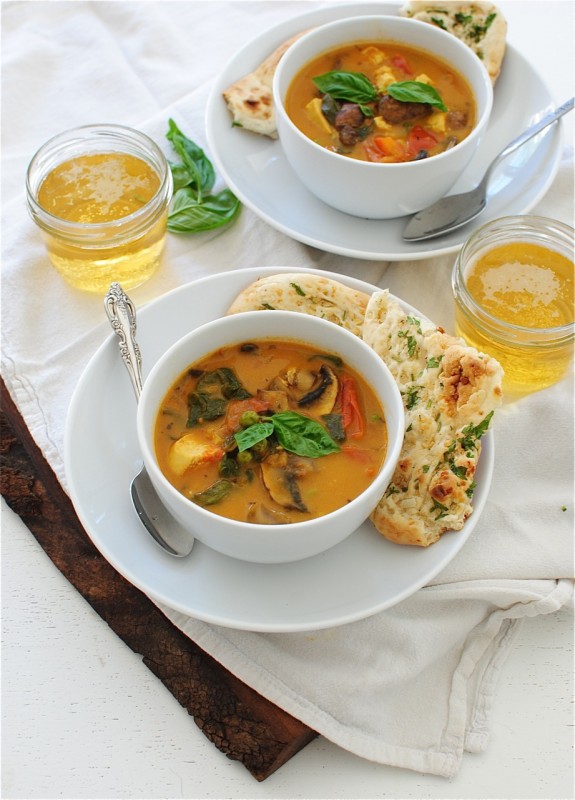 SLURPIDY.
Weeknight Indian Chicken Soup:
What it took for 4:
* 1 (15 oz) jar Dopiaza curry sauce (or ANY kind of Indian curry simmering sauce you love because Dopiaza is a weird word)
* 1 (13.5 oz) can coconut milk
* 3 cups chicken stock
* 2 chicken breast halves
* 5 cloves garlic, minced
* 5 roma tomatoes, diced
* 1 (8 oz) package baby bella mushrooms, sliced
* 3 cups baby spinach
* 1 cup frozen peas
* salt and pepper
* fresh lime juice (from one lime)
* garlic naan to serve with it
In a large pot, bring the simmering sauce, coconut milk and chicken stock to a boil. Add the chicken, garlic and diced tomatoes. Reduce heat and simmer for about 10 minutes, until the chicken is cooked through. Using tongs, remove the chicken and cut into a dice, adding it back to the pot once chopped.
Add the mushrooms, spinach, peas and juice from half the lime. Season with salt and pepper and simmer another 5 minutes. Taste it and adjust the seasoning as you see fit! You'll want to add more lime juice, I'm sure of it.
Serve with naaaaan.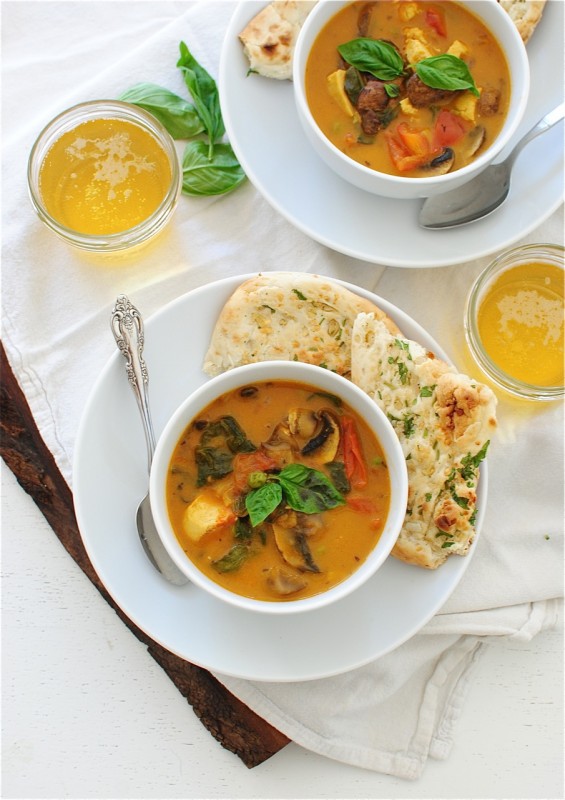 Want to see one more photo?
Too bad, I'm showing you anyway.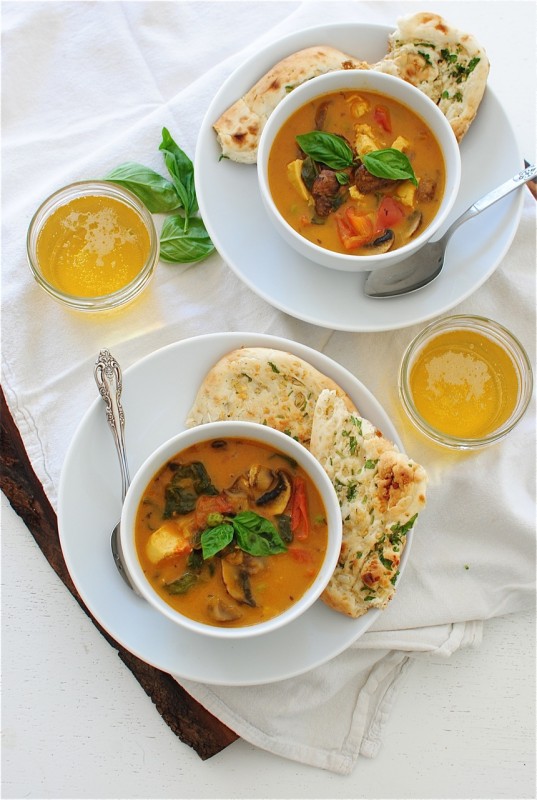 Maybe if I just refill my wine the gnat will disappear?
Yeah I'm the worst food blogger ever.