Do you remember pimento cheese?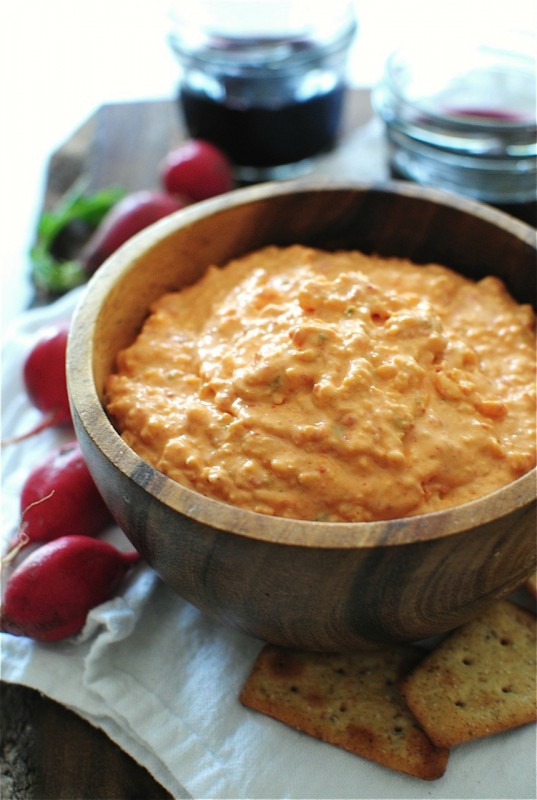 Ohhh I'm just kidding! Of course you don't. Not unless your birthday falls prior to Michael Jackson's 1982 release of Thriller.
You might cringe when you think of the tub o' paste that your grandma used to serve to you in summertime sandwich form, but I'm here to say, there's a revival among the lands! A pimento cheese revival. Glory hallelujah, you guys.
Last week I had a play date with Zooey Deschanel, I mean a good friend of mine at her (siiiiiick) home, and in true overzealous Bev form, I made it my play date duty to bring a vat of homemade pimento cheese, sliced radishes, crackers and bitters for our lemonade. Duh.
I was thrilled to get out of the house a bit and mingle with an actual adult human being, because we've been watching way too much Robin Hood lately. So much that I was starting to become physically attracted to him. Like, legitimately crushing on a cartoon fox. I'm basically disgusting.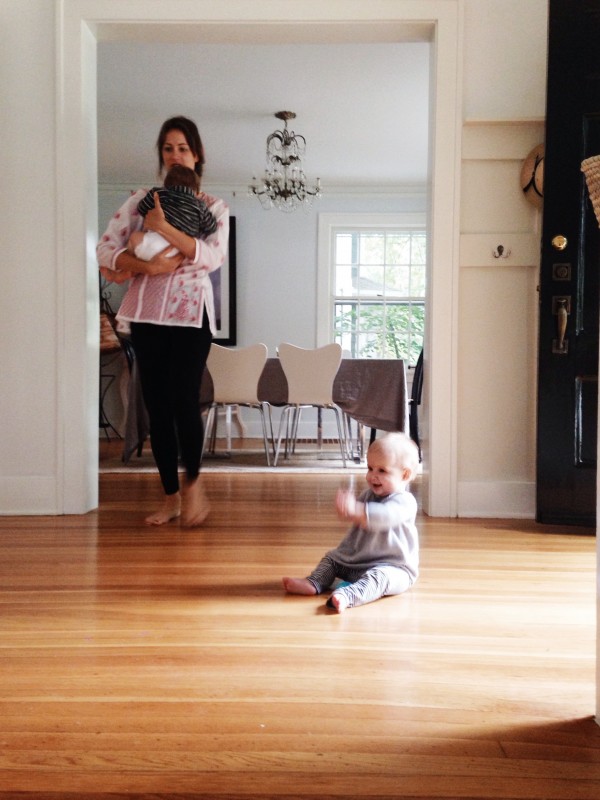 Natalie was super excited because this was her second play date with her little boyfriend Theo. Here he comes, Nat! Just look at her. All filled with schoolgirl glee. There he is! He's coming to see you!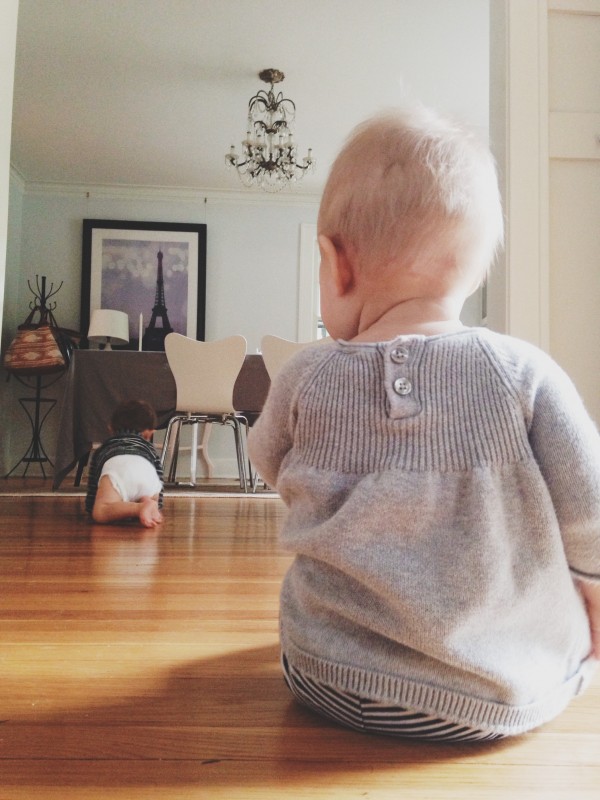 Oh. Just get used to it now, honey. They all leave you.
Next time try not to talk so much about teething drool pools. Men don't like that.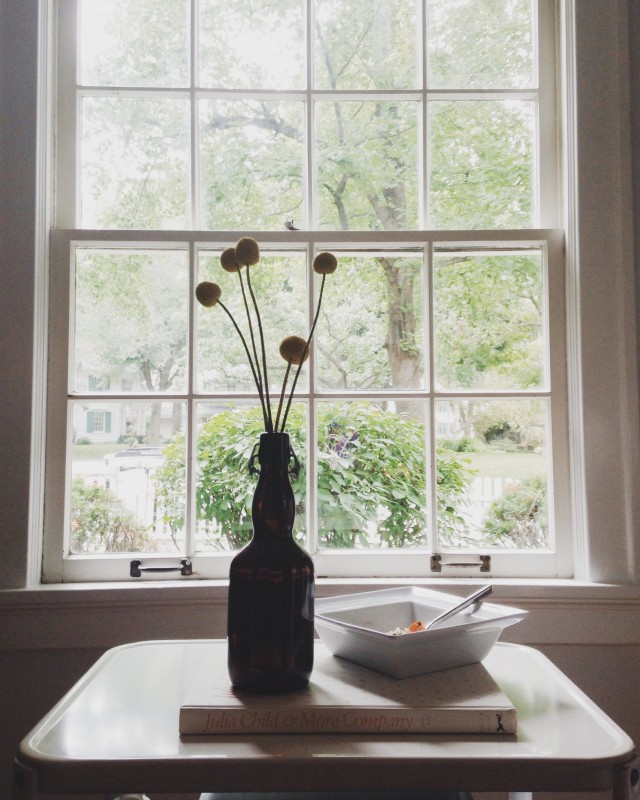 Men also don't like it when you mix lavender essential oil with their toothpaste, but we'll talk about that later in life.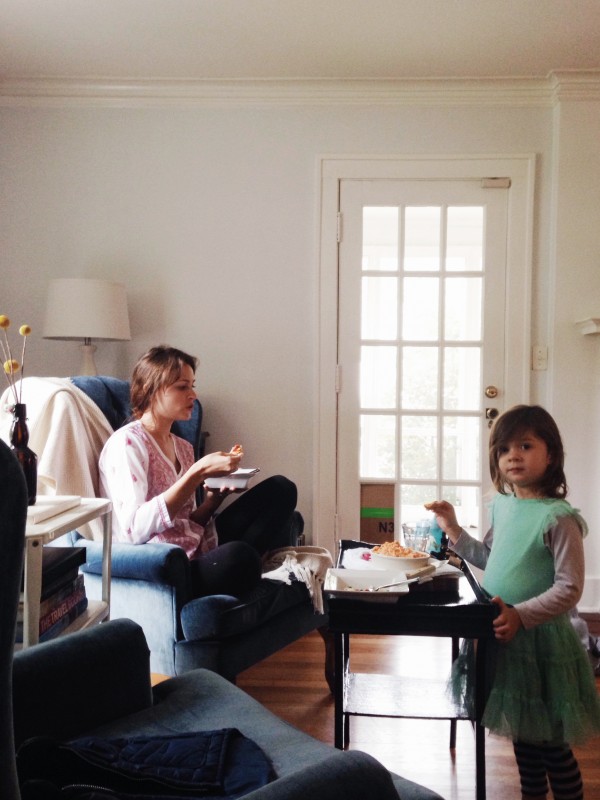 This is Zooey telling me all about what's going to happen between her and Nick on the new season of New Girl.
See that adorable little lady in green to the right? And see that pane of glass covered with cardboard behind her? Last time we were play dating, Stella's little dancing self took a tumble and landed face-first into that pane. Dudes, we're talking so much broken glass, so much blood you could rent a canoe for the day, a trip to the ER and seven 'mongo stitches in her little forehead. We made sure she sat, chained and duct taped to the floor in the corner this time around.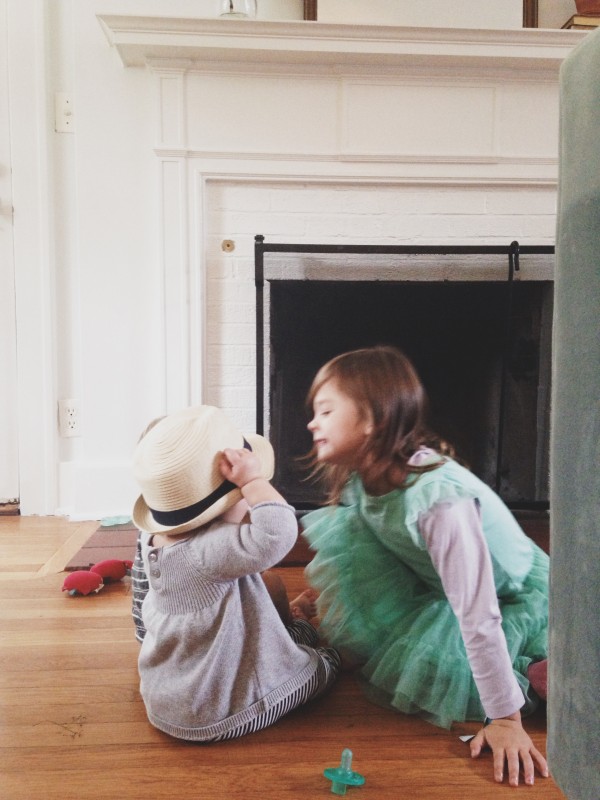 Here she is, trying to convince Natalie that she should be wearing the hat instead of Will. She was okay with it until she ran her fingers through a pool of Will's barf in the bill.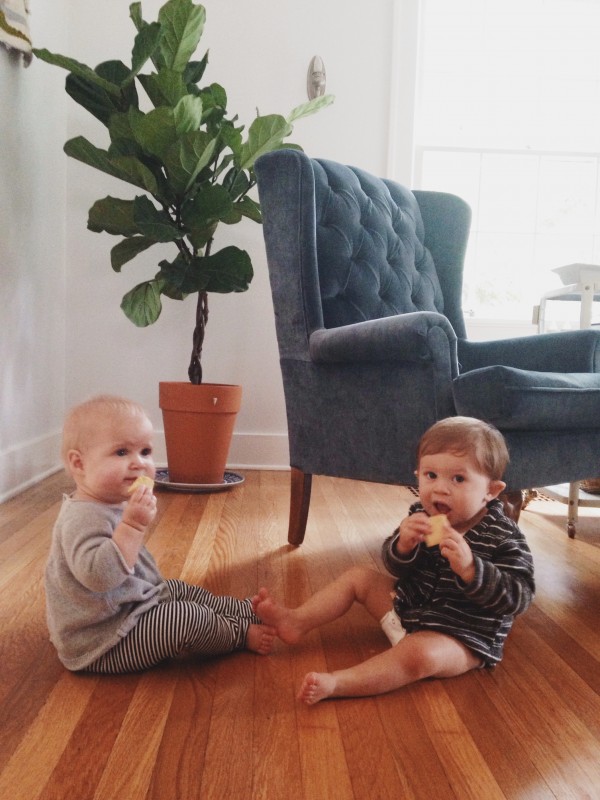 Awww, Nat and Theo sharing their first dinner and a darling round of footsie together. You're picking up the tab, right, no-pants-man?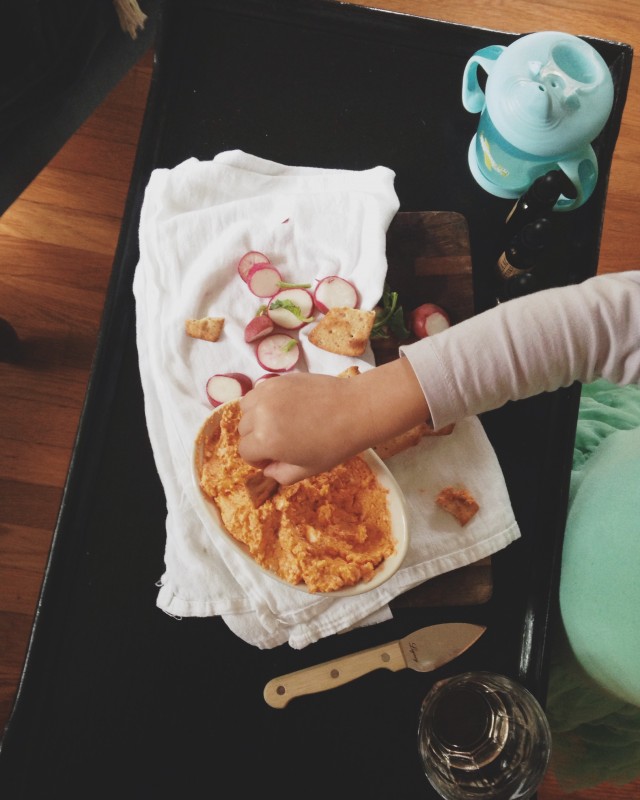 Save me some, Stella. No seriously, stop eating. I've not had any yet. PUT THAT BACK.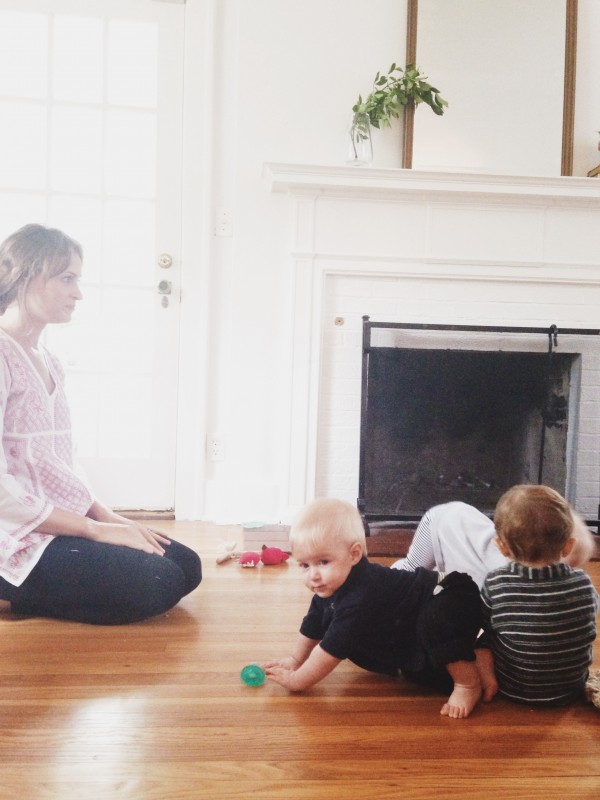 Please don't toot on Theo, Will. Things are going so well between us all.
So, the cheese. Easiest thing ever. There are toooons of recipes out there, and they all have similarities to them. I added cream cheese to mine and just a hint of mayo because I wanted the creaminess to come from another cheese. So yeah, three cheeses in this piece. Sweet baby ponies.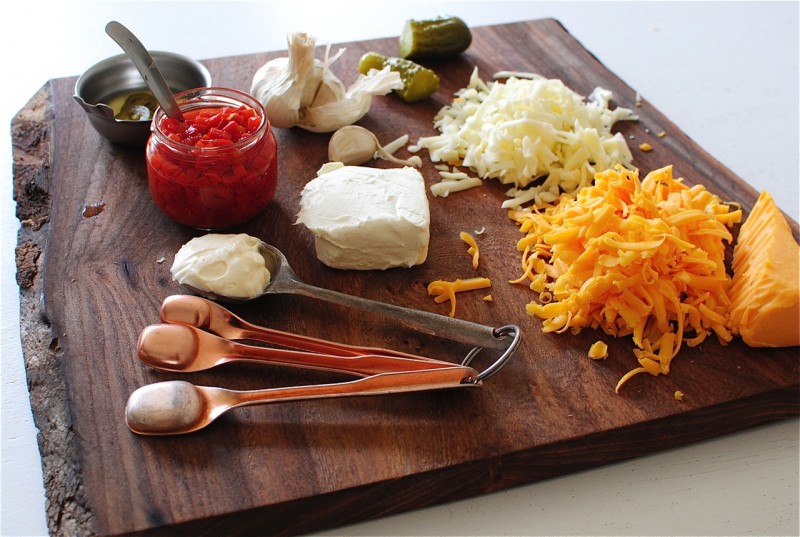 You just combine it all in a food processor and voila. Shuttin' grandma DOWN.
I have absolutely no idea what that means. I love you, grandma.
You need to make this. It's obviously a vicious cheese fest, with a subtle kick of spice and the tiniest hint of tangy pickle essence. Let's start a band called Hint of Pickle Essence. Our music will just be the sound of us chomping on pimento cheese.
Did I just ruin this entire post?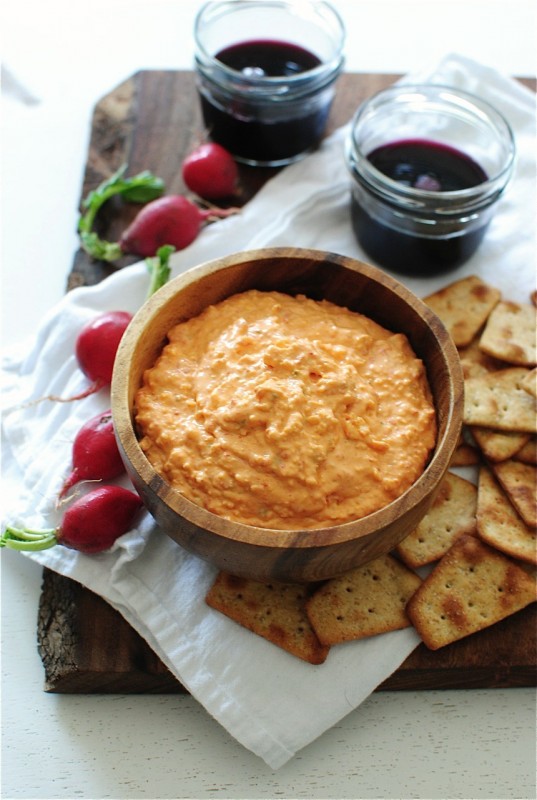 Don't answer that.
Pimento Cheese:
What it took for about 2 cups:
* 1 1/2 cups shredded sharp cheddar cheese
* 1/2 cup shredded Monterey Jack cheese
* 4 oz (half a block) cream cheese
* 1 (4 oz) jar pimento
* 1 Tbs. mayo
* 1 clove garlic
* 1 baby dill pickle
* 3-4 pickled jalapenos
* 3 tsp jalapeno juice (from the jar)
* 1 pinch of salt and pepper
* few dashes of hot sauce (I used Tabasco)
Combine, well, everything in a food processor. Pulse pulse pulse until you get the consistency and texture you like. I like a little bit of chunk in mine, so I stopped a tad early. Add a little hot sauce right at the end for that extra POW. If you think it's a little too thick, and you like your cheese a wee bit smoother, spoon in another Tbs. of mayo and give her a quick pulse.
Invite your frans over and snickidy snack!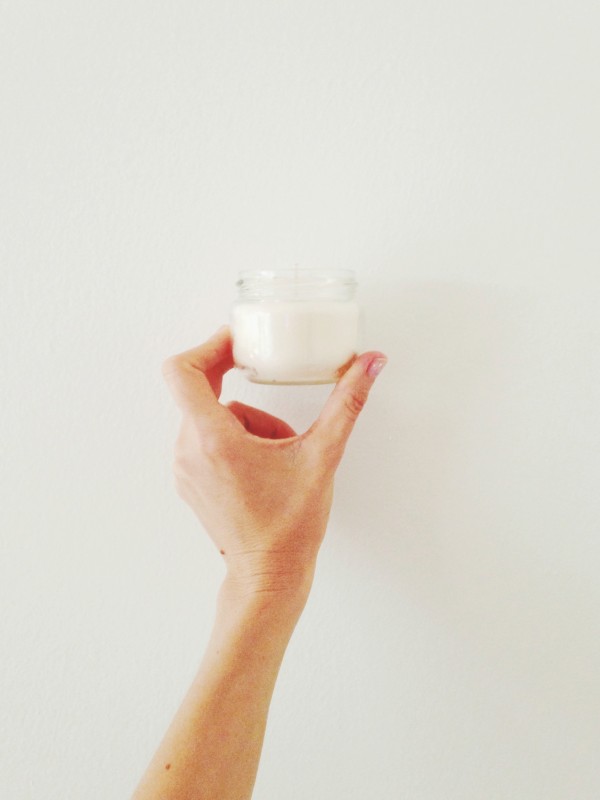 And bonus! Save the pimento jars and make quick candles for Christmas gifts. I used cypress essential oil in mine because I'm a hippie.