First of all, THE PEOPLE HAVE SPOKEN.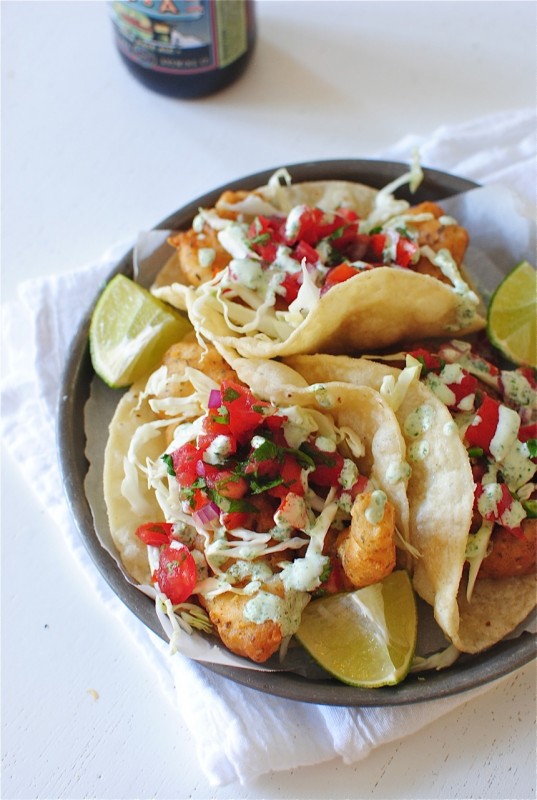 Holy SMOKES, you guys. I seriously can't thank you enough for the overwhelmingly positive feedback you gave me on my last post. Wow. I'm floored, flattered, and just smitten with you all. Thank you. Thankyouthankyouthankyou.
That said, I've decided not to do a lifestyle blog.
JUST KIDDING! I'm totally doing it. Starting now. Sort of now. I'd planned on documenting our trip to this well known, local fish monger anyway, but now that I know I'm not talking to my toe jam, I'm jazzed to show you.
Sorry I said jazzed.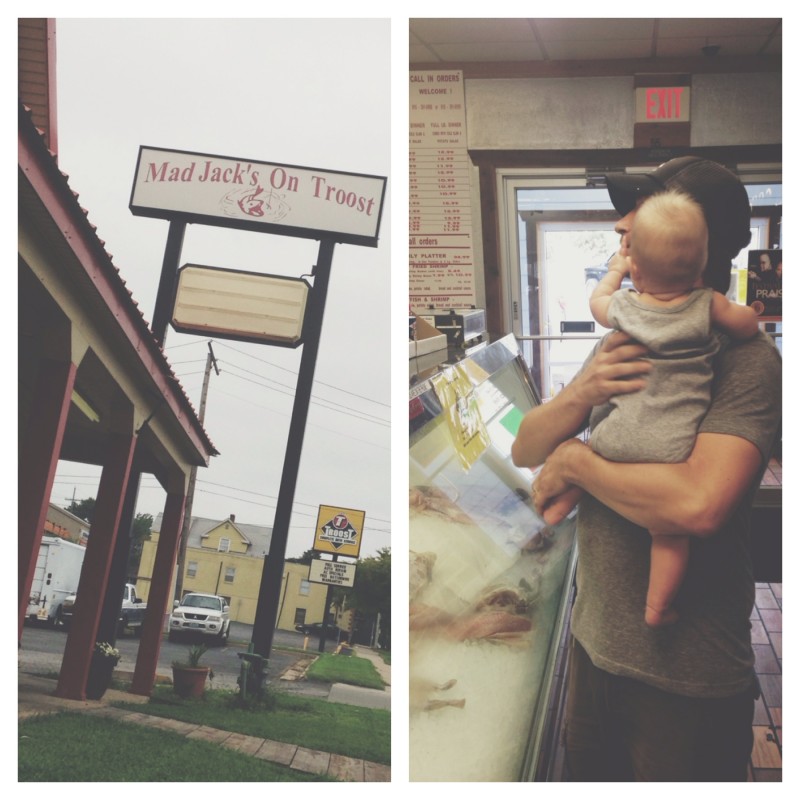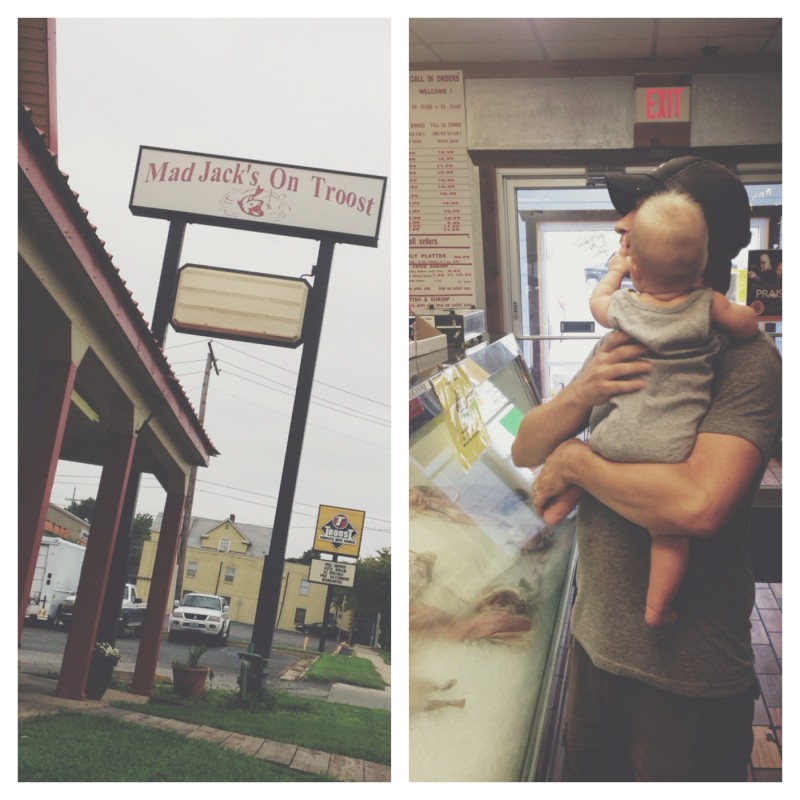 Okay, SO. These beer-battered catfish tacos are pure insanity. A) When was the last time you ate catfish? Besides never. and B) Why aren't we beer battering everything? Including toe jam.
I'm not about to take credit for this recipe. It's straight from my Kinfolk magazine. If you're not aware of Kinfolk just yet you are living a lie. It's a soft, crisp, cozy, muted, stunning magazine that showcases things to cook, things to see and things to do. It's an (extremely stylish) lifestyle magazine. And it makes me sick. I want to pet and lick it.
After bookmarking the recipe a while back, we gathered up all 3 million of our babies and headed to the fish monger.
This photo is blurry because dude was making me giggle.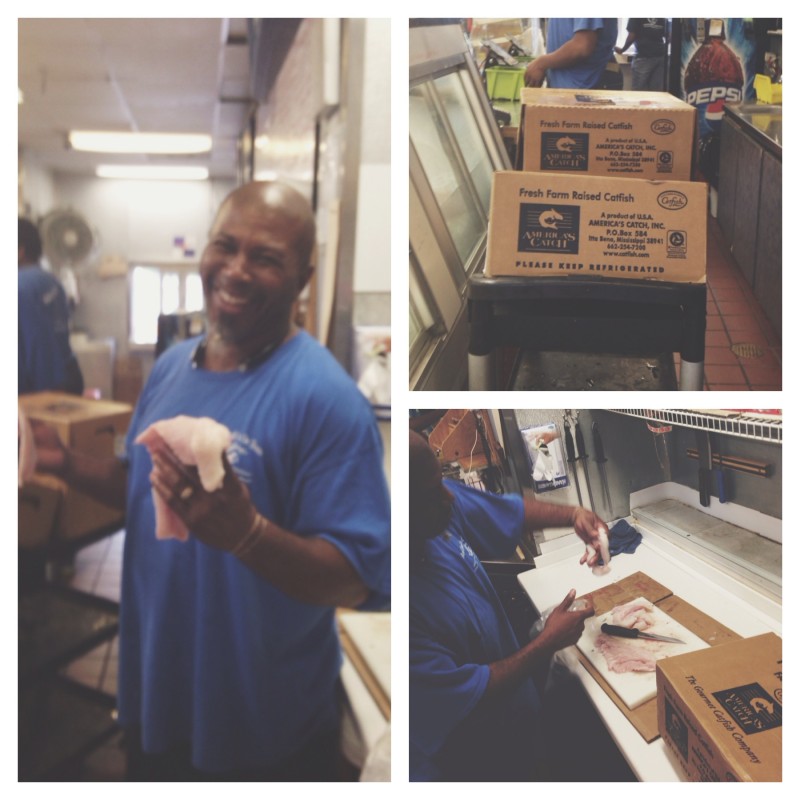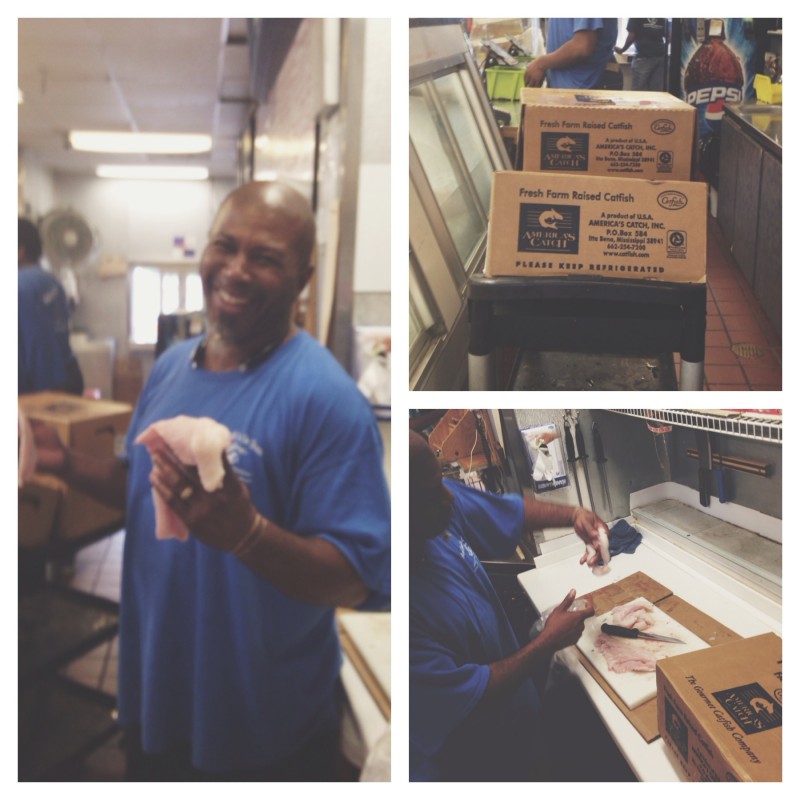 He was hilarious. Had no real idea what blogging was, but was the best sport with my phone all up in his face. Of course I was so annoyingly chipper, all, "We're making TACOS. In a BEER BATTER. WITH THAT CATFISH YOU'RE HOLDING."
Then he mouthed, "call the authorities" to his coworker so I simmered down.
I mentioned we're eating catfish, right? C.A.T.F.I.S.H.
Wait, is it called catfish because of the whiskers on the face of the fish? Yeah I just got nauseous.
Matchy matchy.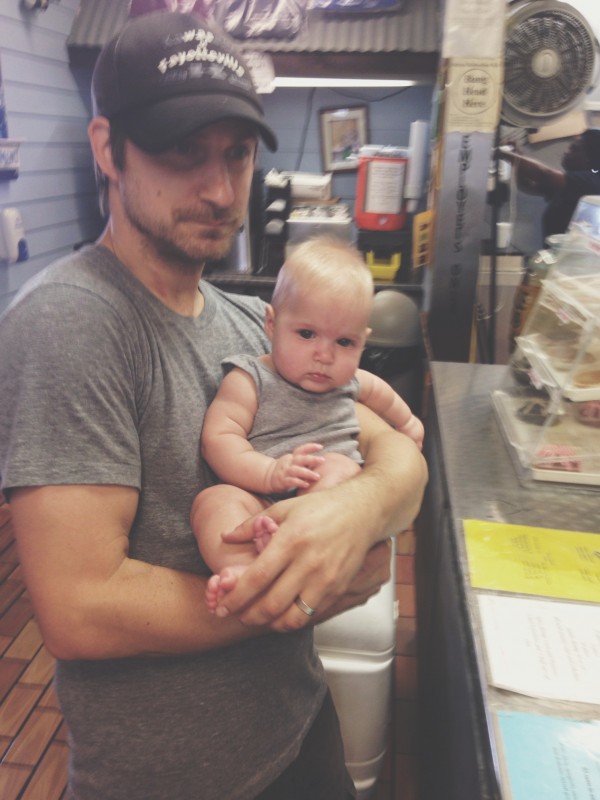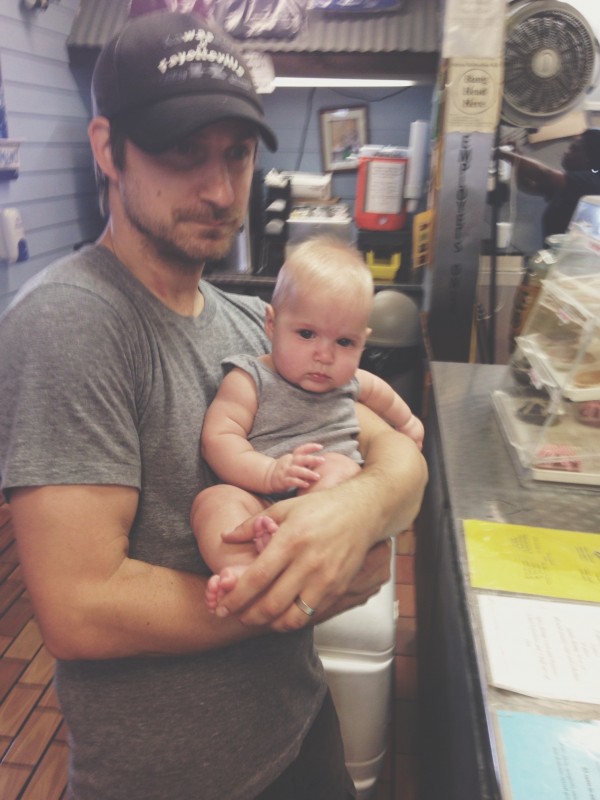 Natalie is clearly thrilled with this whole excursion.
I know this fish photo is kind of grody, but I just had to show you the actual catfish in the marinade. Super simple marinade of water, garlic powder and salt. You let it marry all up for about two hours.
Then . . . you fry.
Thought I'd show you an up close and personal of some pico, just in case the frying frenzy is foggin' your noggin'.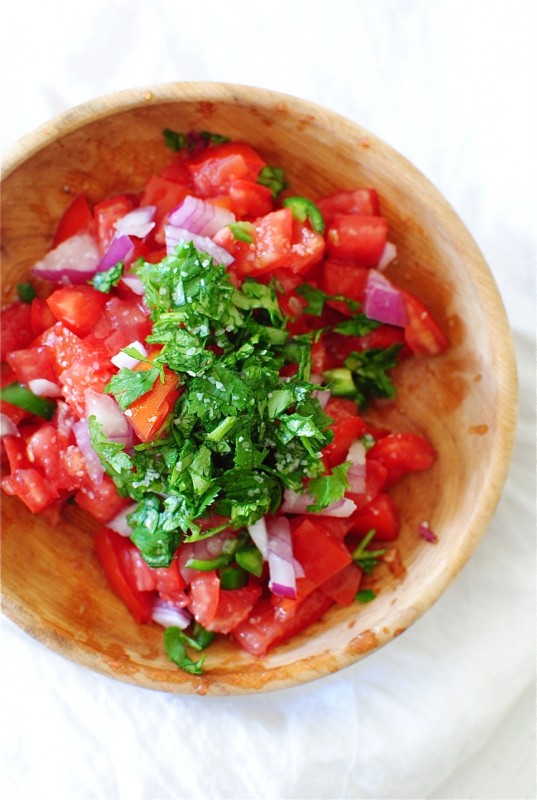 Now these are tacos. And I eat a lot of tacos. An obscene amount of tacos. And these are something else.
Even after frying, the fish stays succulent and light. CATFISH. Who knew!
I even fried my corn tortillas ooooooops.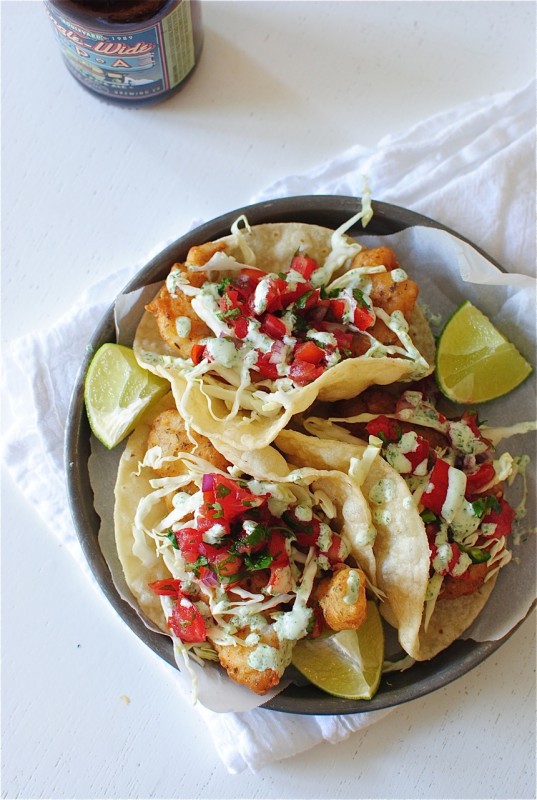 I sort of followed his suggestions for the toppings, with the pico and the shredded green cabbage (completely fresh and straight up delightful). But I changed up the little cream drizzle just a bit. Mine was simple with just sour cream, cilantro and lime juice. His called for mayo and a few other things, but I was getting tired because babies.
Serve 'em with more lime. Always and forever.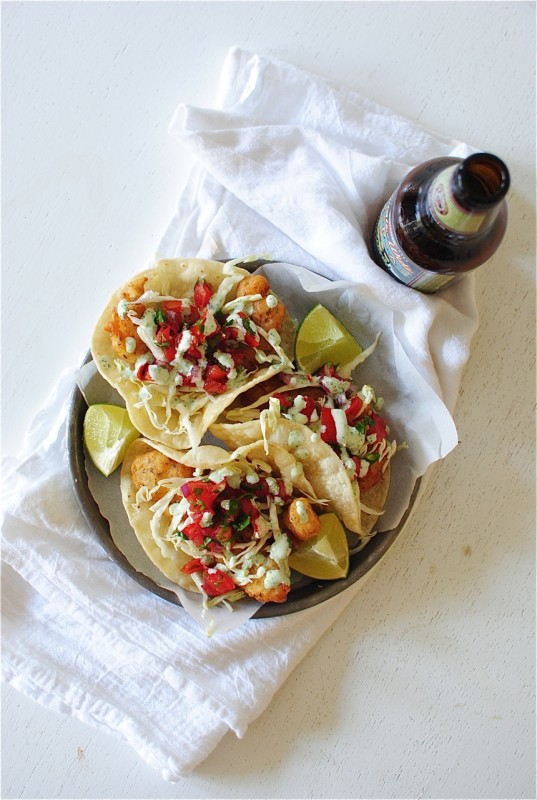 I told you the fish was catfish, right?
Beer-Battered Catfish Tacos:
95% from Kinfolk Magazine (I halved the recipe for the two of us, and still had like, waaaaay a lot lot)
What it took for 4 people (12 tacos):
for the beer batter:
* 1 1/2 cup all-purpose flour
* 1/4 cup dried Mexican (or regular) oregano
* 1/2 cup mustard
* 1/2 Tbs. vegetable oil
* 1/2 tsp salt
* 1/2 beer (Mexican is best)
for the fish and marinade:
* 1 large catfish fillet, cut into strips
* 4 cups water
* 1/4 cup garlic powder
* 1 Tbs. salt
* 2 quarts vegetable oil (he used lard, which is awesome if you're into that)
* 1/2 cup all-purpose flour
In a large bowl, mix all the beer batter ingredients together. It should have a pancake batter consistency. Cover and chill for about two hours.
For the fish marinade, combine the fish, water, garlic powder and salt in a medium bowl. Let that chill for two hours, along with the batter.
Pour the flour into a shallow baking dish.
Heat the oil (or lard) in a deep, straight-sided pan to 350 degrees.
Drain the fish from the marinade and pat each strip dry. Lightly dredge the fish through the flour, shaking off any excess, then dip it in the beer batter.
In batches, fry the fish in the oil until golden brown all over, about two minutes per batch. Place on paper towels to drain.
To serve, place a couple of fish "sticks" on a couple of corn tortillas. Top with pico de gallo, shredded green cabbage and cilantro cream.
* for the pico – just chop about 5 roma tomatoes, 1 small seeded jalapeno pepper, a little bit of red onion, a handful of cilantro and a few squeezes of lime juice. Season with salt.
* for the cilantro cream – about half a cup of sour cream in a food processor with half a cup of cilantro leaves and 1 – 2 Tbs fresh lime juice. Pulse. Devour.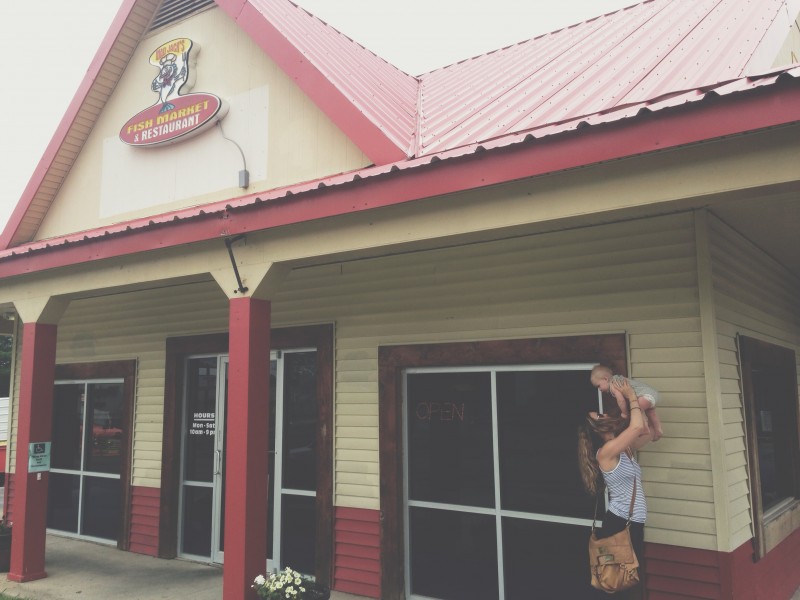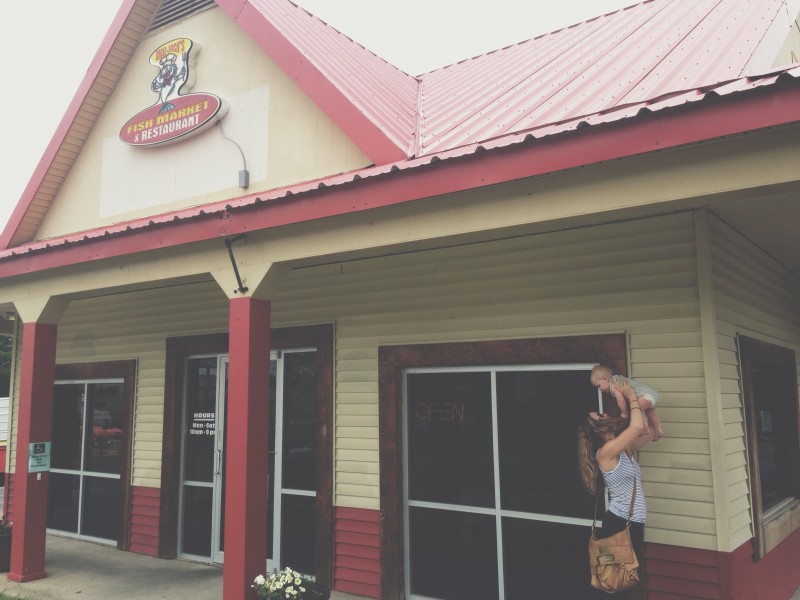 I'm seriously lucky he didn't just barf all over my head.