I can't wait for your new life to begin with these.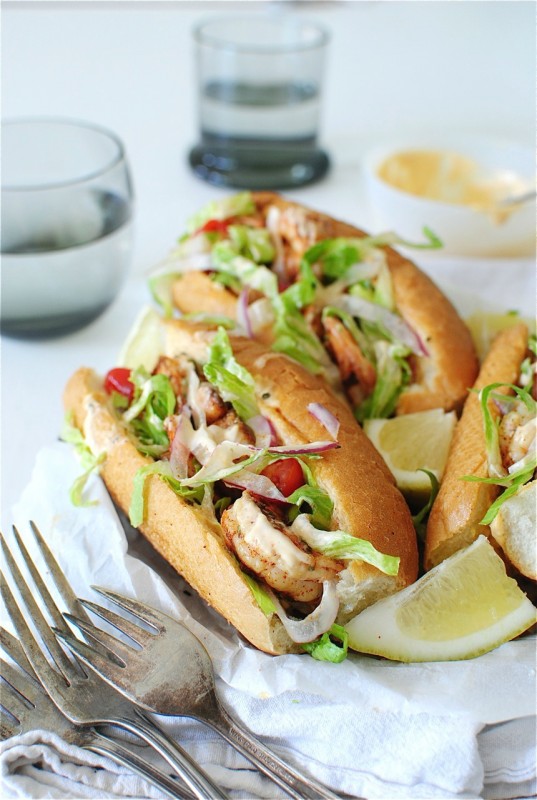 Thing is, they're SOEASY. This is the most no-fluff no-huff way to eat some dang shrimp rolls. Next time you want to eat shrimp rolls and think to yourself, "Geez, some shrimp rolls sound so delicious right now but I'm not entirely sure what to do because I think it might take a while and be a smidge difficult and golly jeepers I'm just not sure of the right steps because I'm gettin' mighty hangry and would love some dang shrimp rolls and why does Bruce Jenner's face look like that?"- think of these.
The shrimp: it's seriously just some Cajun seasoning and dried oregano. That's all. Sear it in little oil. The end.
The sauce: it's honestly just mayo, Tabasco, Cajun hot sauce and lemon juice. That's it. That's all she wrote. Now pour it in your mouth.
Oh weird, how did these little six-month old baby birds appear on this post?
This was their contribution to the making of the rolls. To be irresistibly scrumptious. The end.
Then what you do IS: spread the sauce on some hoagie buns, then stuff like 45 pounds of shrimp in each one, then top it with lots of thinly sliced red onion, cherry toms, shredded romaine and more sauce! And lemon juice. Please don't forget the lemon because adding citrus to food makes us good at living.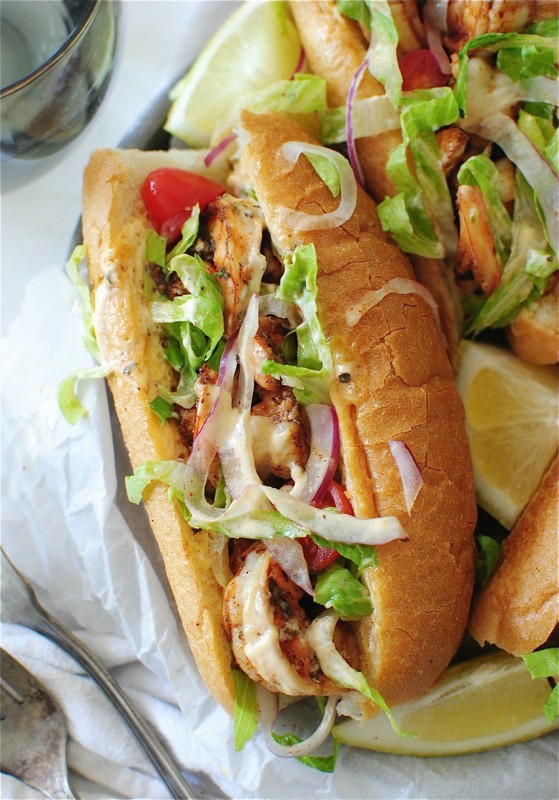 Oh I just cannot tell you how ridiculous these are. I'm looking at the photos and my stomach just punched me in the face.
. . . You want more Will and Nat pics, don't you?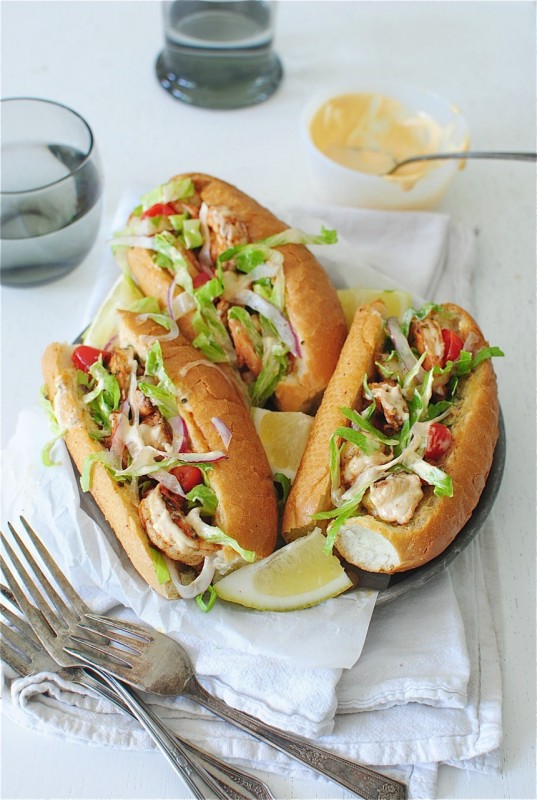 MAKE THESE.
Simple Spicy Shrimp Rolls:
What it took for 4 rolls:
*1 pound extra-large shrimp, peeled and deveined
* 2 Tbs. Cajun seasoning (like Tony's)
* 1 pinch dried oregano
* 2 Tbs. extra-virgin olive oil
* 1/2 cup mayonnaise
* 1 Tbs. Tabasco sauce
* 1 Tbs. Cajun hot sauce (any brand you like)
* 2 tsp fresh lemon juice, plus extra wedges for serving
* 4 hoagie rolls, lightly toasted (optional – some people like the rolls super soft)
* thinly sliced red onion, halved cherry tomatoes, and shredded romaine lettuce for garnishes
Sprinkle the shrimp with the Cajun seasoning. Let sit in fridge for 30 minutes or so. If you have it. If not, that's okay!
In a small bowl whisk together the mayo, Tabasco sauce, Cajun hot sauce and lemon juice. Taste that. Hot enough? If not, add a little more Cajun sauce! If it's too hot, oops.
Heat the oil in a large sauté pan. Add the shrimp and sear on one side for two minutes. Flip and sear for 30 seconds, or until both sides are lightly browned.
Spread a little of the hot sauce you made on the buns. Load each roll up with seared shrimp, onions, tomatoes and lettuce. Drizzle more sauce on top and spritz with fresh lemon wedges. GASH.
*option! you can totally add some jarred hot peppers to the sauce for more OOMPH. And some of the juice they come in.
*another option! maybe a tiny sprinkle of smoked paprika. okay bye.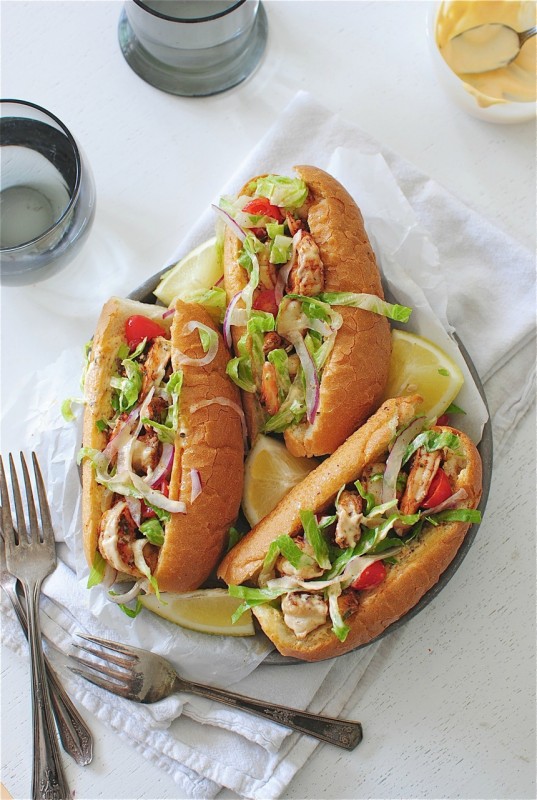 Babies sold separately. Crap that sounds bad.