It's not too soon after Thanksgiving to eat tortillas, is it? NEVAAAAAAAH.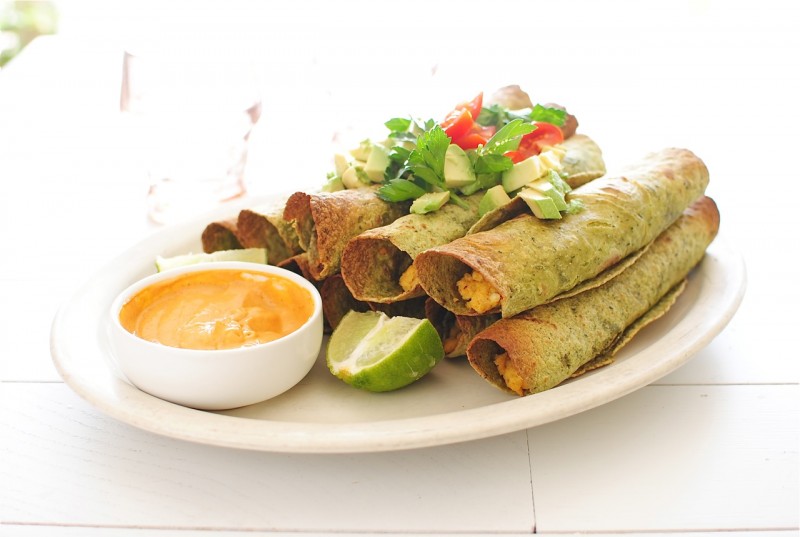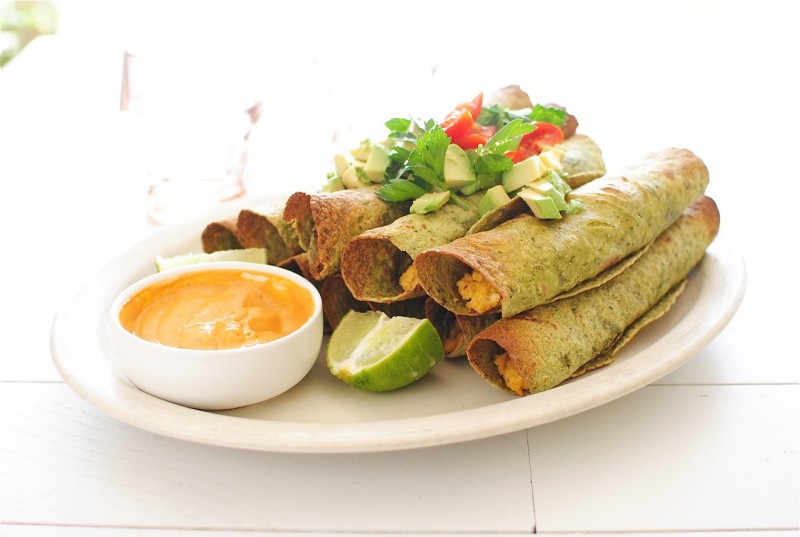 I seriously couldn't live without tortillas. I'm pretty sure that instead of blood coursing through my veins, there are tiny chunks of tortilla just swimming and floating around.
That was disgusting.
I posted these taquitos on Tablespoon a while back, on National Clean Out Your Fridge Day, because THERE IS SUCH A THING.
Don't get me started on National this or National that days. How about National STOP MAKING UP HOLIDAY DAYS.
I swear I'm in a good mood! It's just that, fake holidays make me murdery. It's why I'm pounding out chicken later today.
aaaaannnnyyyyywwaaaaaaay, I made these Spicy Breakfast Taquitos because THAT'S what was in my fridge that day. Bacon, eggs, cheese, tortillas, hot sauce, some chipotle spread, milk, yadda yadda YADDA. (name that show)
But they're baked, so you don't have to worry about getting your kitchen all stinky with a ton of hot, scary, spitty oil.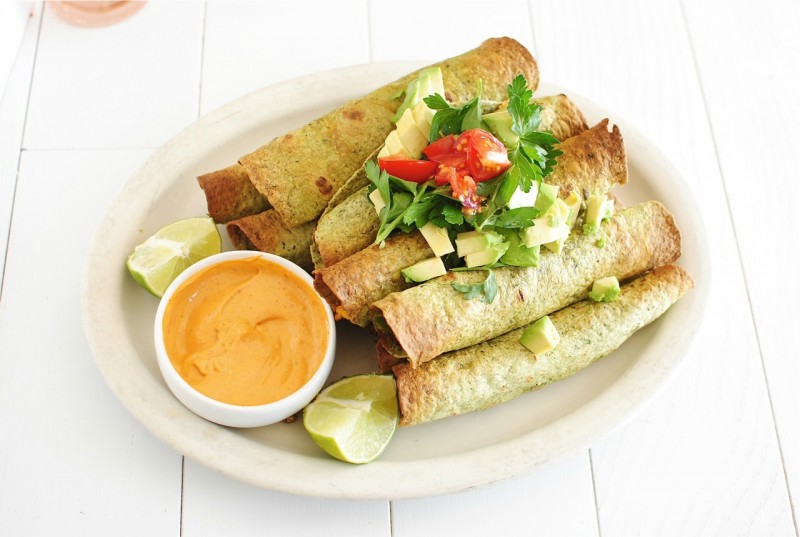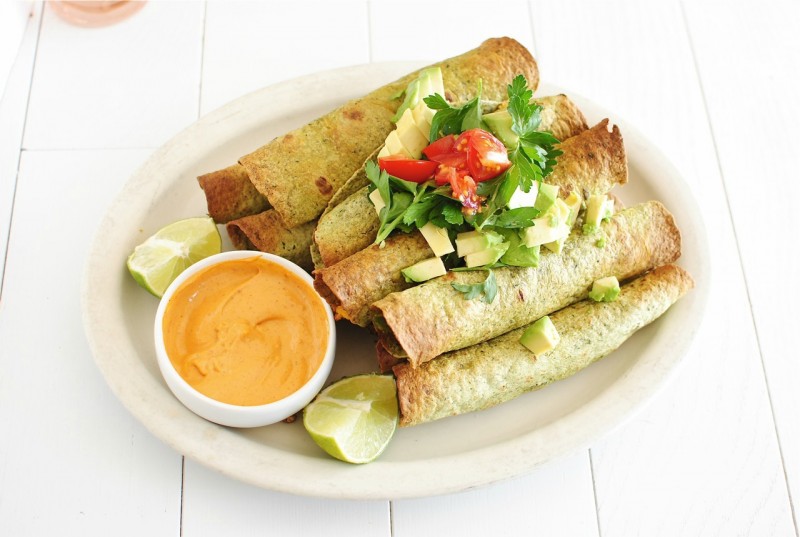 Now that I think about it, back in high school my best friend and I deemed every single Friday National Hyper Day. We'd wear our freaking bathing suits to school. Under our Guess jeans and neon green oversized cardigans of course.
So I'm basically a hypocrite. I guess it's National Hypocrite Day for me.
This post is dragging on, isn't it?
Please don't leave me.