Leeeeees! (said like the old guru dude in Eat, Pray, Love)
Happy virtual baby shower baby virtual shower baby virtual day!
We all made you things that have lemons in them. Because your site is called The Lemon Bowl. And because you like lemons. And having babies. But not at the same time. Or maybe at the same time? No one will ever really know.
Hey, did your store ever get lemons back in stock? I mean, what GROCERY STORE is out of lemons for like, weeks at a time? What kind of world do we live in where this sort of wonky tonk happens?! WHAT KIND OF LIFE IS THIS?
I swear I'm getting to the drink.
Right after this next part.
WHAT KIND OF EXISTENCE ARE WE BEING SUBMITTED TO?
Okay, so check this out. These spritzers aren't even spicy, so your baby man's gonna dig it. All it is is fresh lemon juice, seeded jalapenos and chilled seltzer! Das it! I like things that take .0234872 seconds. It's good for us pregnaleelaalaa ladies.
Liz, I'm SO excited for you and the upcoming arrival of your little milk sucker. Don't be surprised when I text you in the middle of the night bawling because I can't figure how to get them to "latch on."
The men readers are like, "okay I'm out."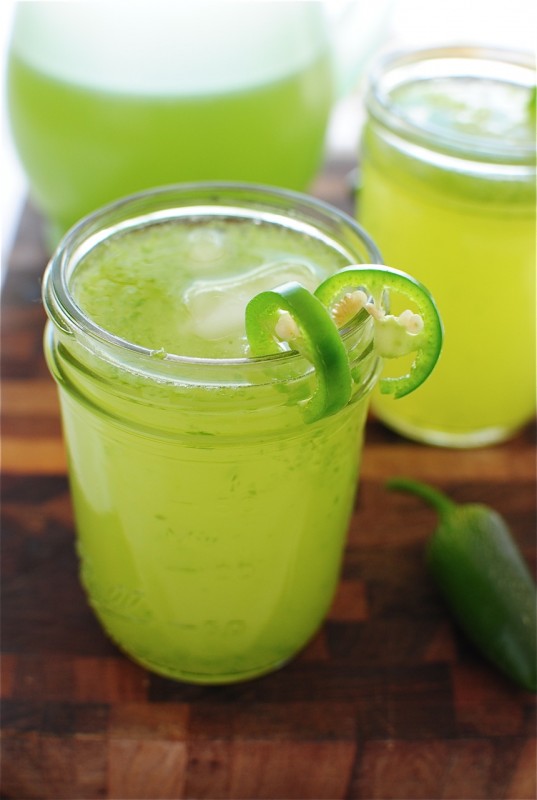 Also, let's meet soon. This is getting dumb.
CONGRATS!
Lemon Jalapeno Spritzers:
 What it took for 4 cups:
1 cup fresh lemon juice (strained of any seeds and pulp)
4 small jalapeno peppers, seeded
3 cups chilled seltzer
Combine the lemon juice and jalapenos in a food processor. Blitz until  it's all combined and greenish and gorgeous.
Pour into a pitcher and add the seltzer. Stir and serve!
Garnish with jalapeno slices to be cool.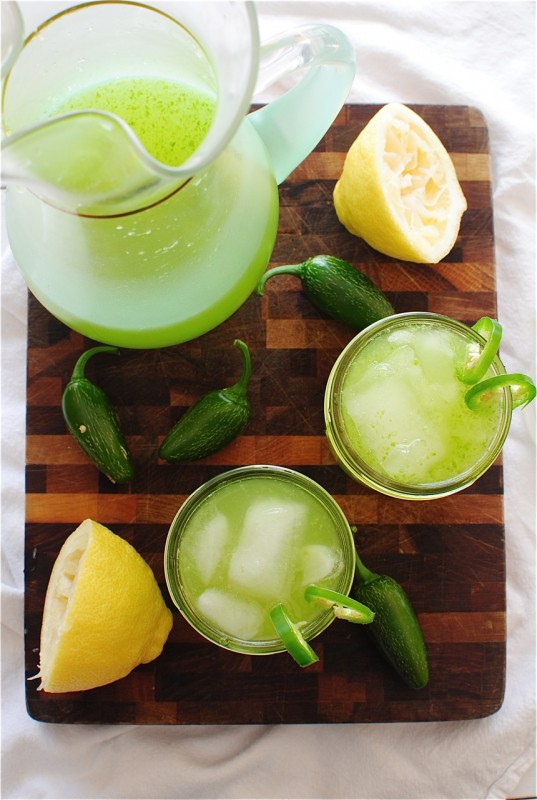 Check out all the other bliggidies that created lemony stuff for ya!
 Appetizers
Beverages
Salads
Main Dish
Desserts