Hi, hello, spring's about to land in your mouth hole.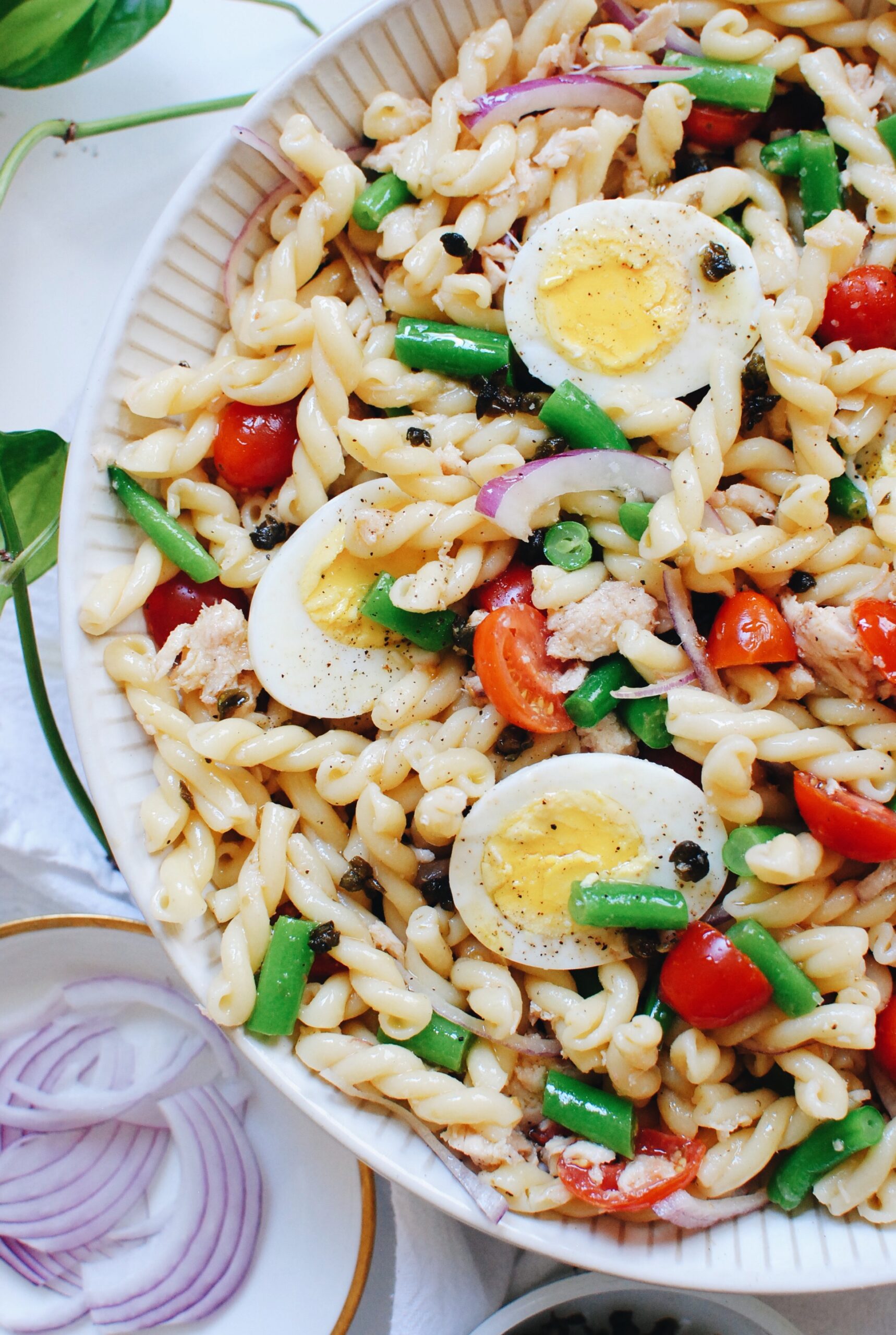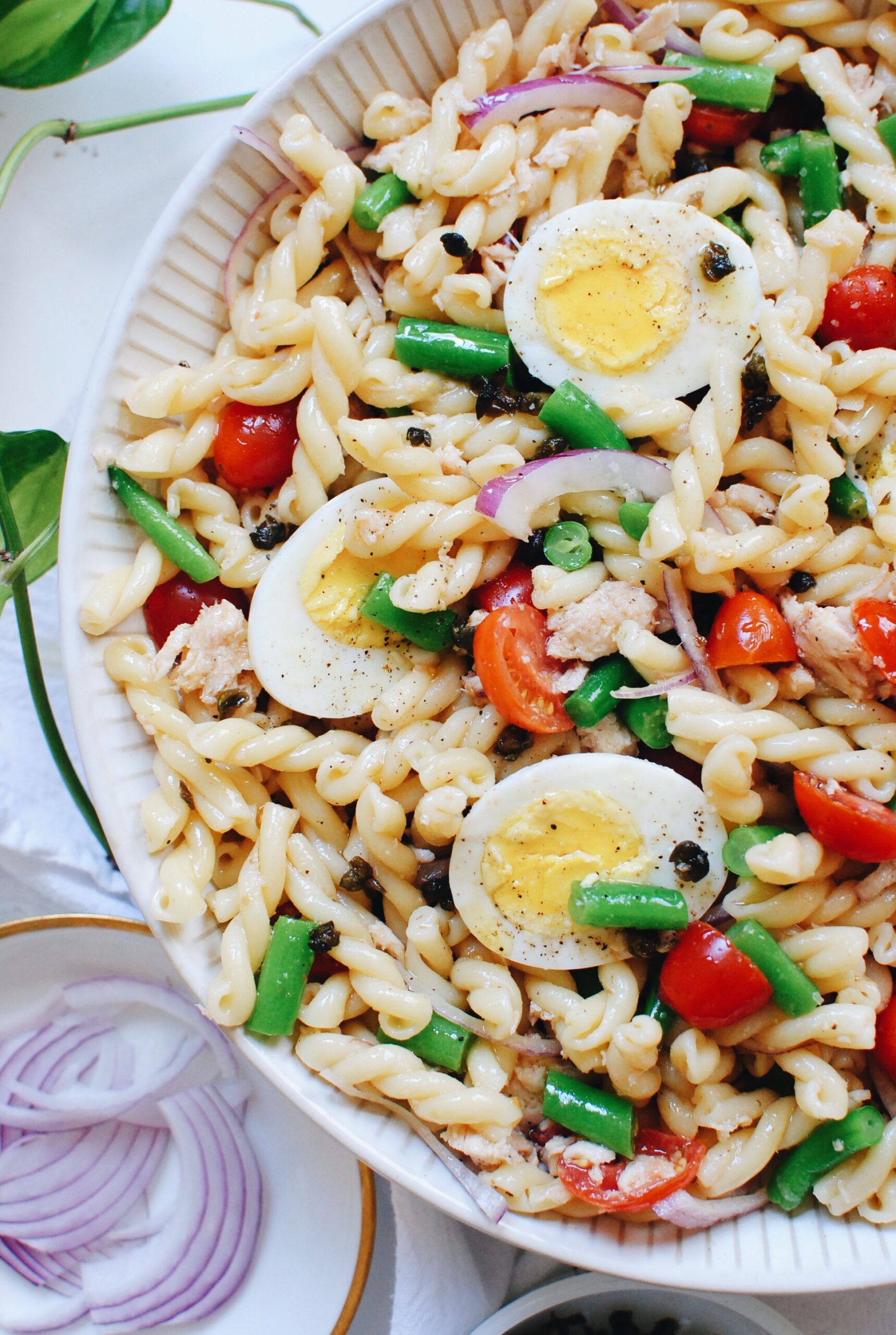 This is one of those recipes where you can sort of fiddle (my mom says words like fiddle) with the amounts to get it just right for you. I'll give you the guide, and you amp up and hold back or bonkers out or stay chill with it.
But the secret is, oil and acid. ("BUDDER'N AWL, SAYTH" – name that character) Lots of it. Lots of olive oil. Lots of lemon. Which aren't in this photo, but they were in my heart. And in this pasta.
Let us peepeth.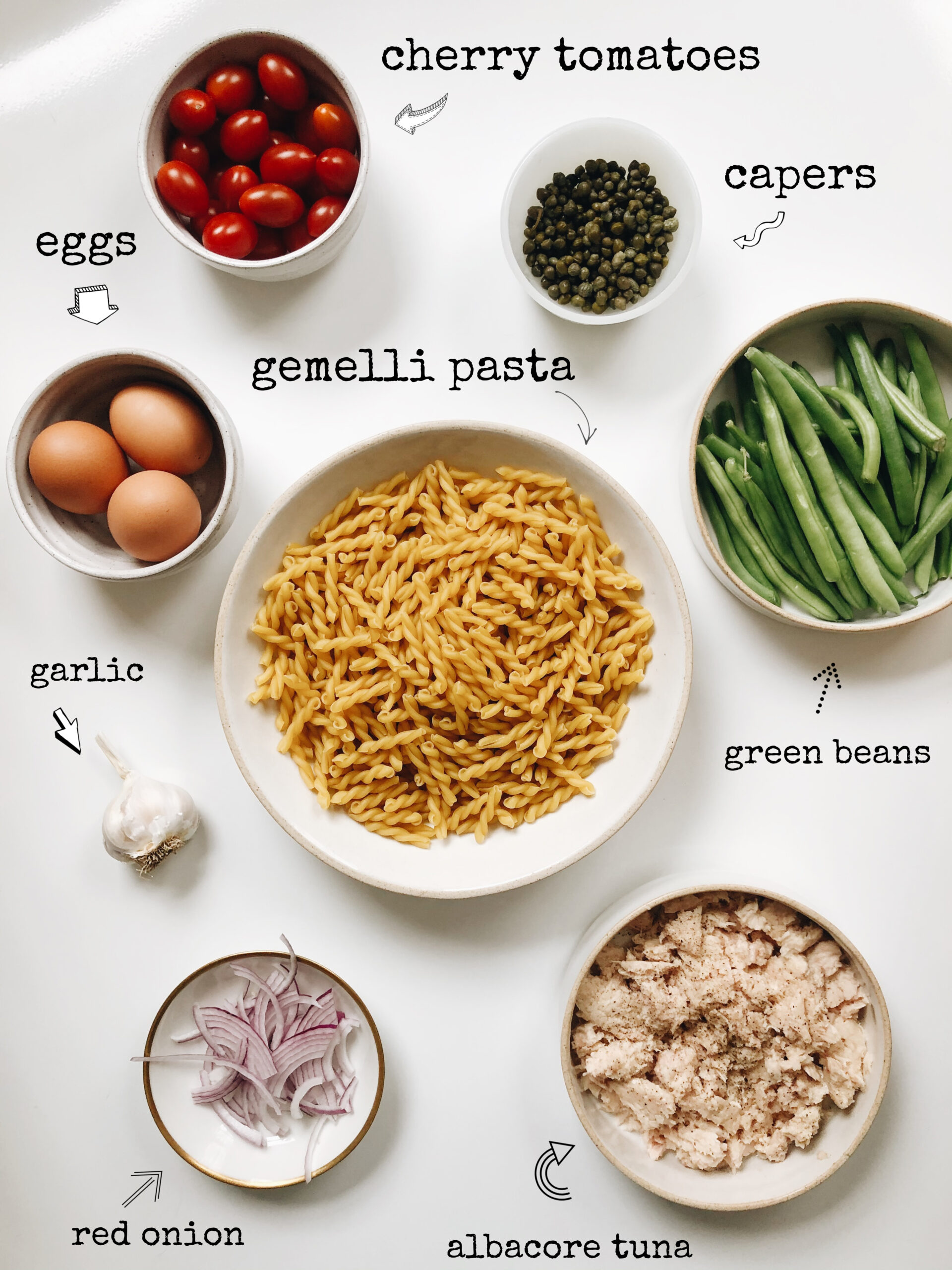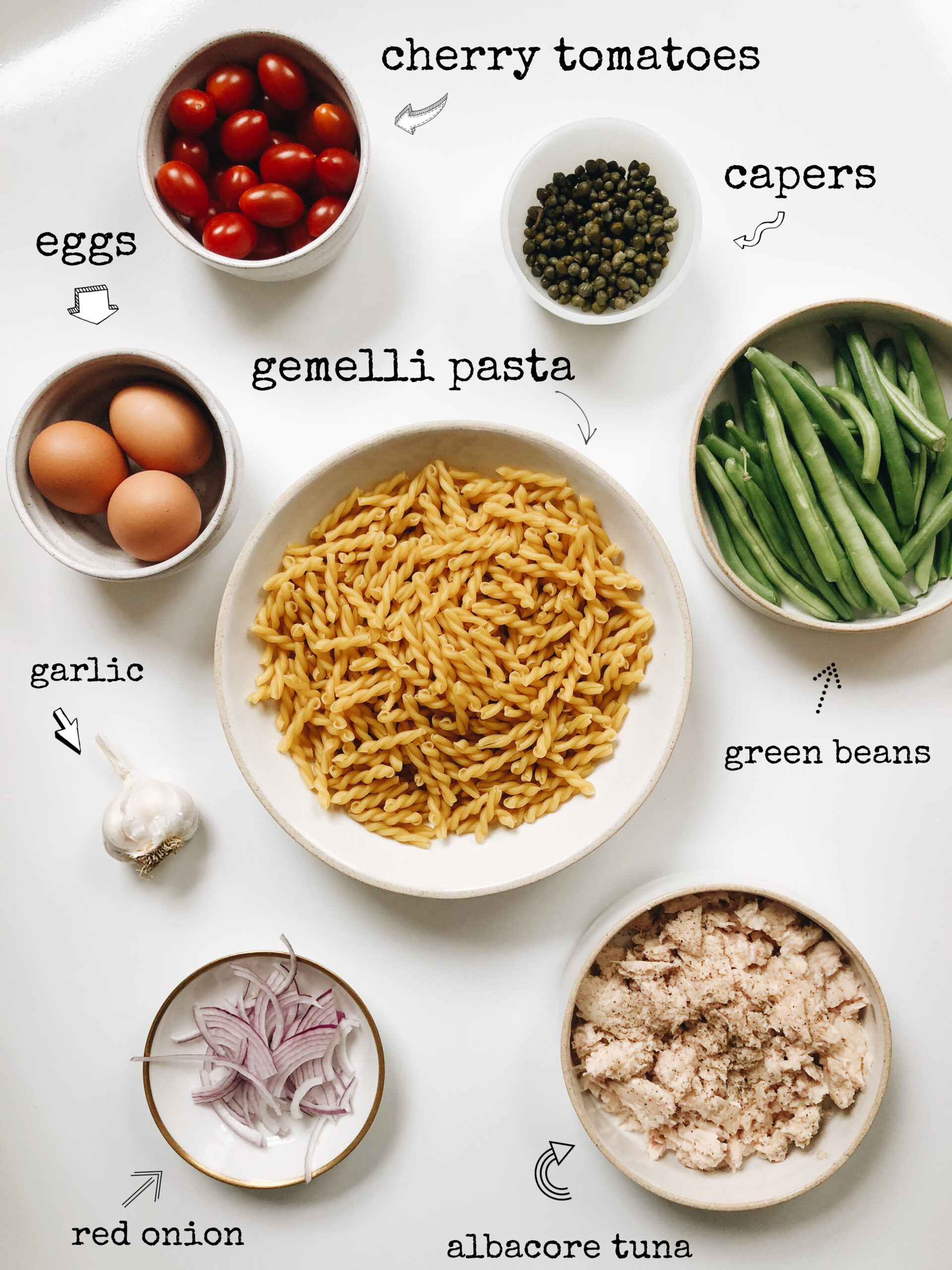 Also, don't freak out about the tuna. While this al gore albacore tuna wasn't from a tin (I eat that all the time with zero shame), it's from a pouch in water and is actually quite tasty! Honestly with salt and pepper it's delish. And the flaky texture is perfect in this pasta salad. So no hate mail today, 'mkay?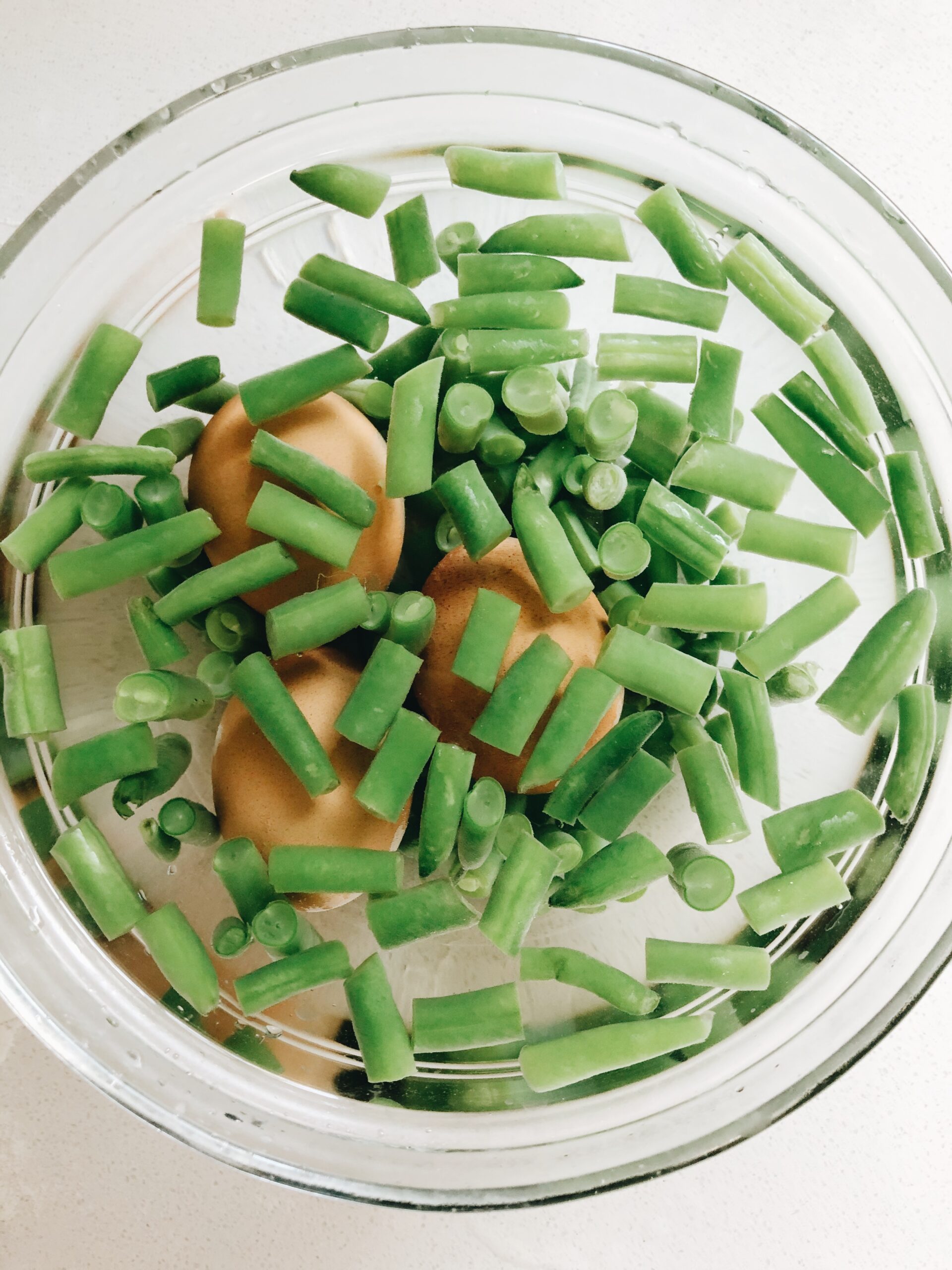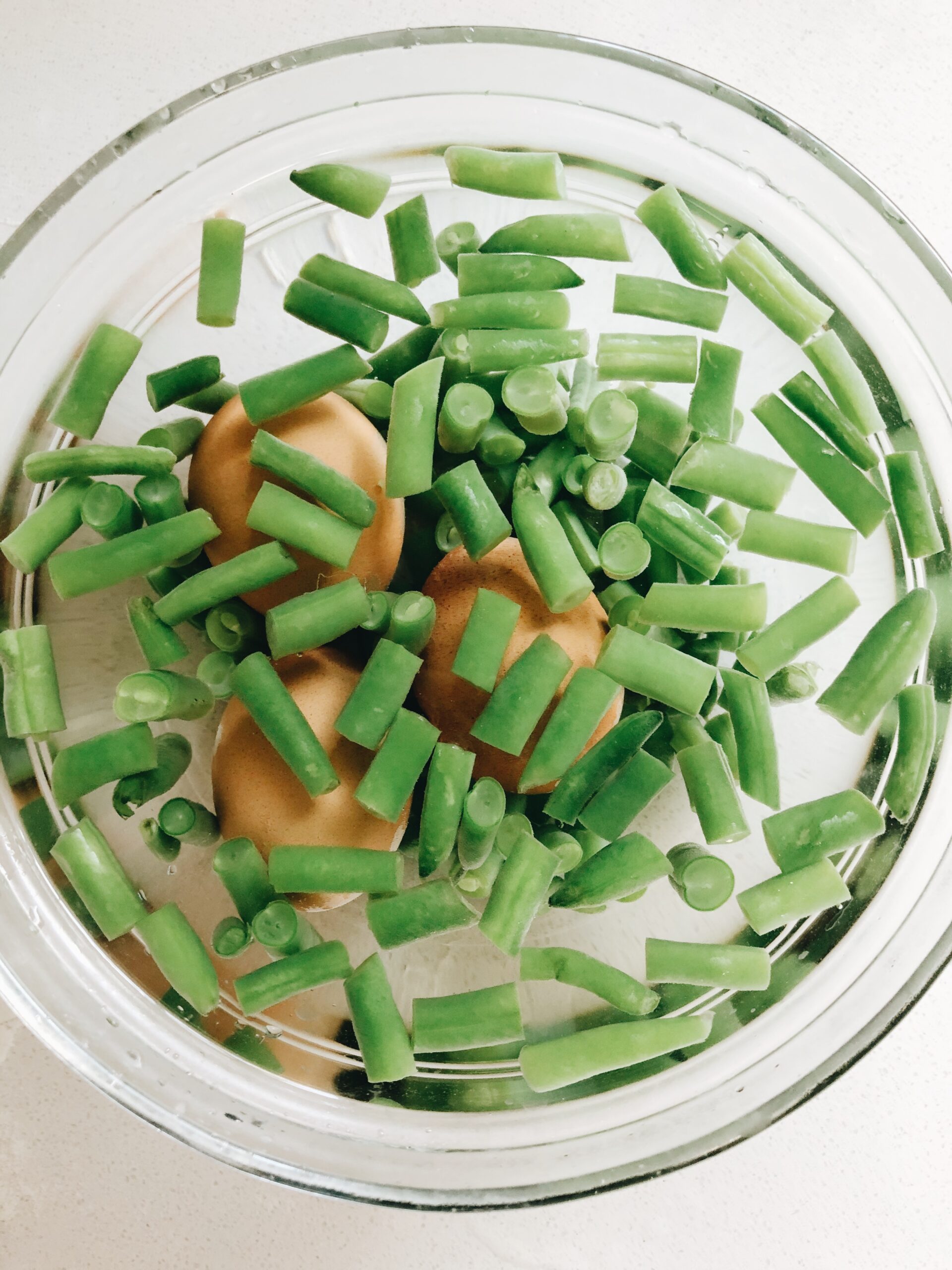 There are three little steps to this pasta salad. And hark this: you can do these early in the day if you have a moment, so that when dinner time comes you're ready to roll.
Hard boil the eggs. I did three eggs, but boil more if eggs are your soul. But don't throw out the egg water (We're starting a band called Egg Water), because you'll blanch some cut-up green beans in it. Boil the beans for one to two minutes, then add them to the cold water with the eggs. Look what pioneers we are right now! (why are you looking at me like that?)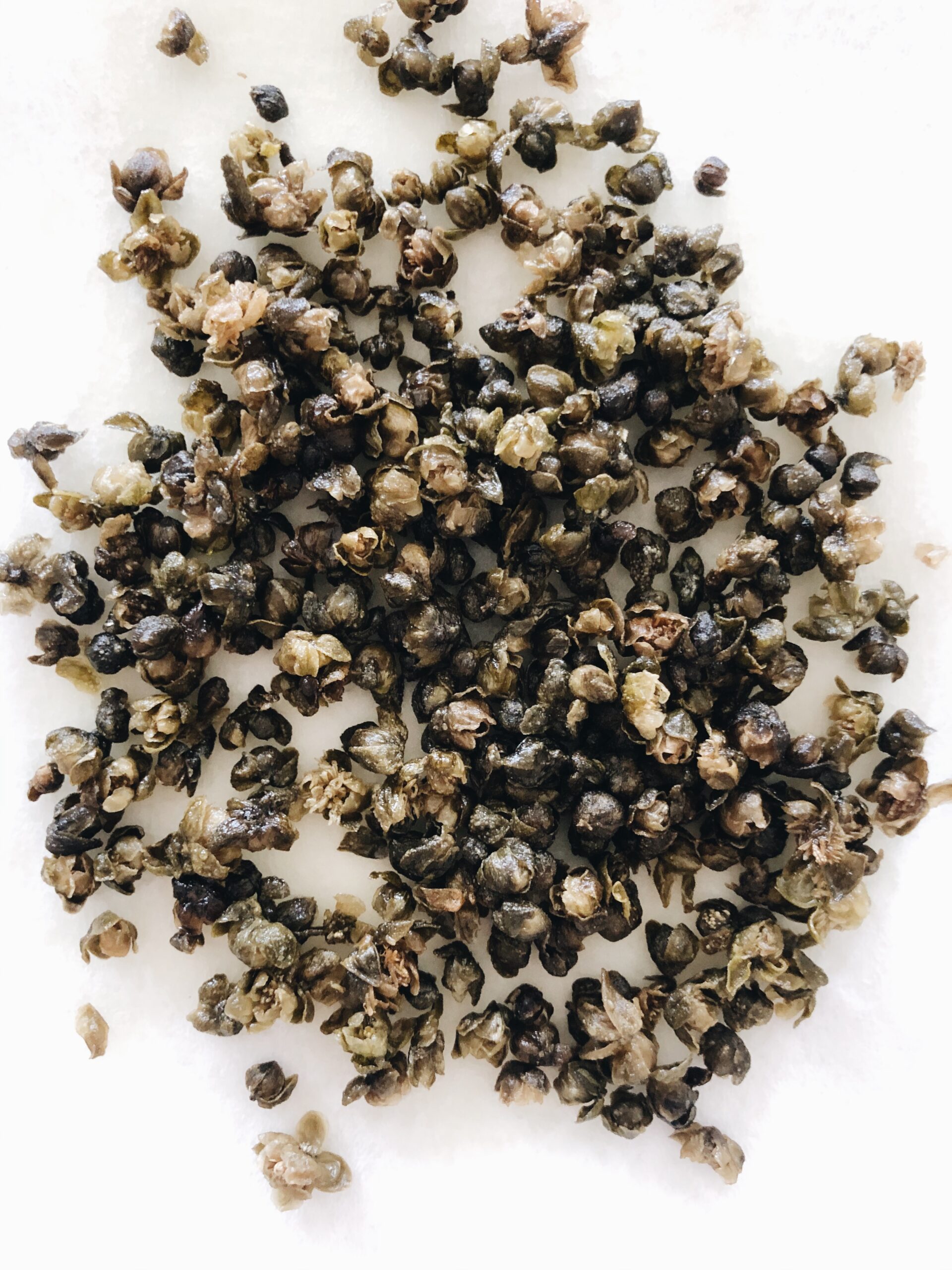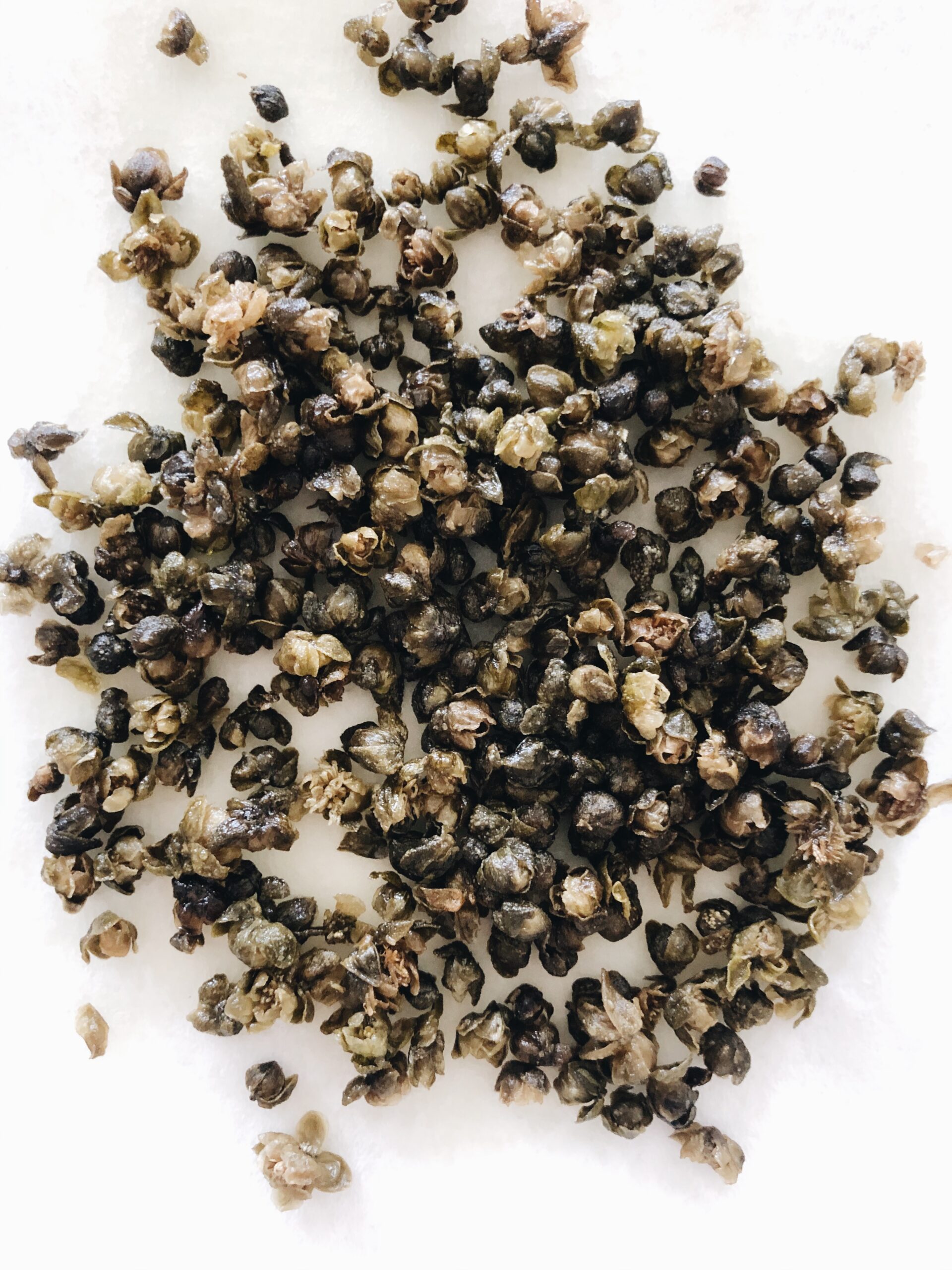 Okay, this is a little fun twist to the whole thing. CRISPY.CAPERS.
If you're not crisping your capers you are not living.
Just heat a little canola oil, add the capers (in batches) to the hot skillet and they will crackle and split and oven up and bloom and it is life. Crunchy crispy salty topping. Adds that extra layer of divinity. Make as much as you want! The more, the better. I like to top my morning eggs with them. You will, too.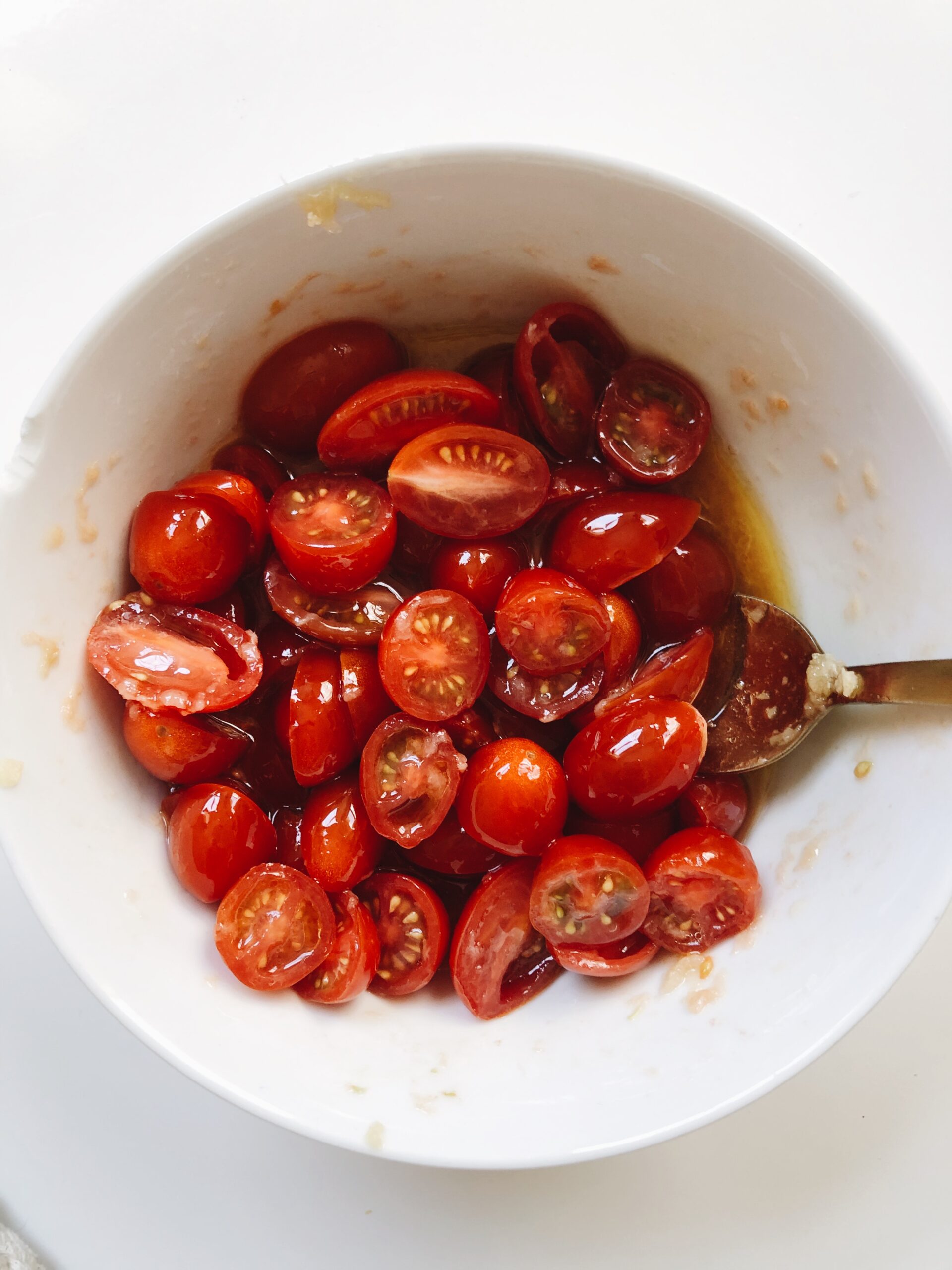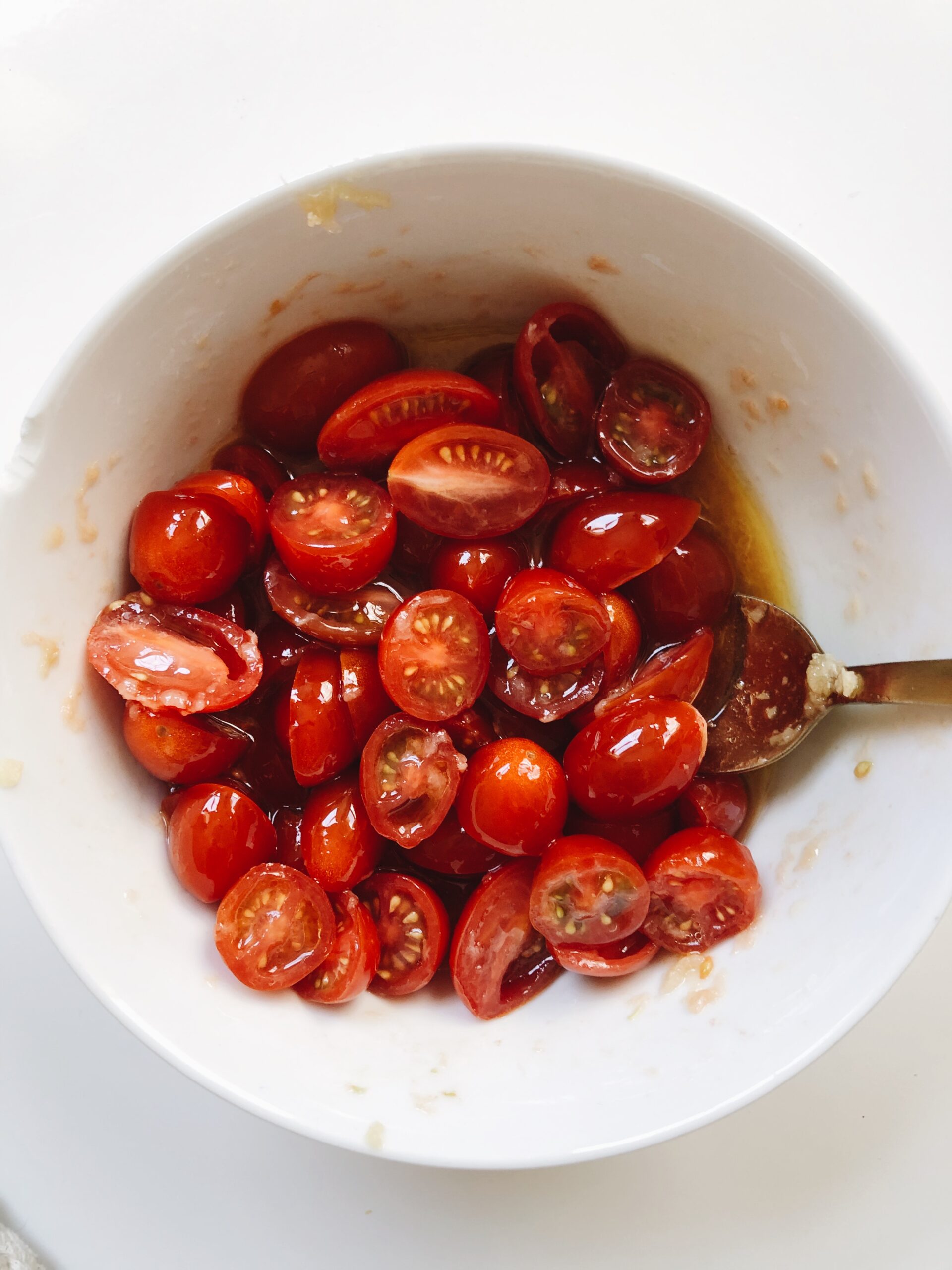 You'll also want to do this part early in the day. Marinate your tomatoes! You know marinated tomatoes are a life treasure, so don't skip this. Halved cherry tomatoes + olive oil + grated garlic + salt. You can even add an herb! Finely chopped parsley or tender oregano. Whatever your soul fairies are hammering on about today.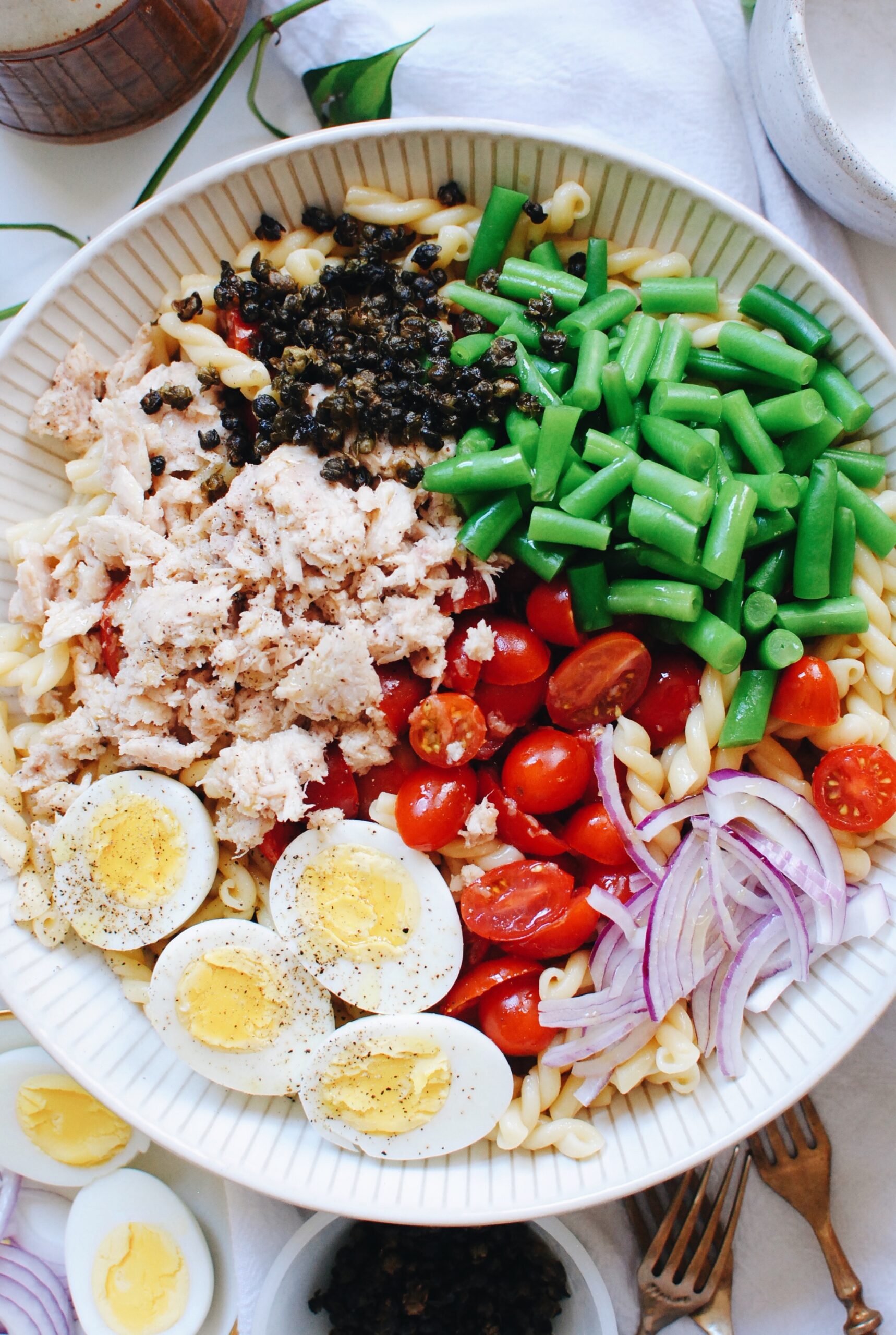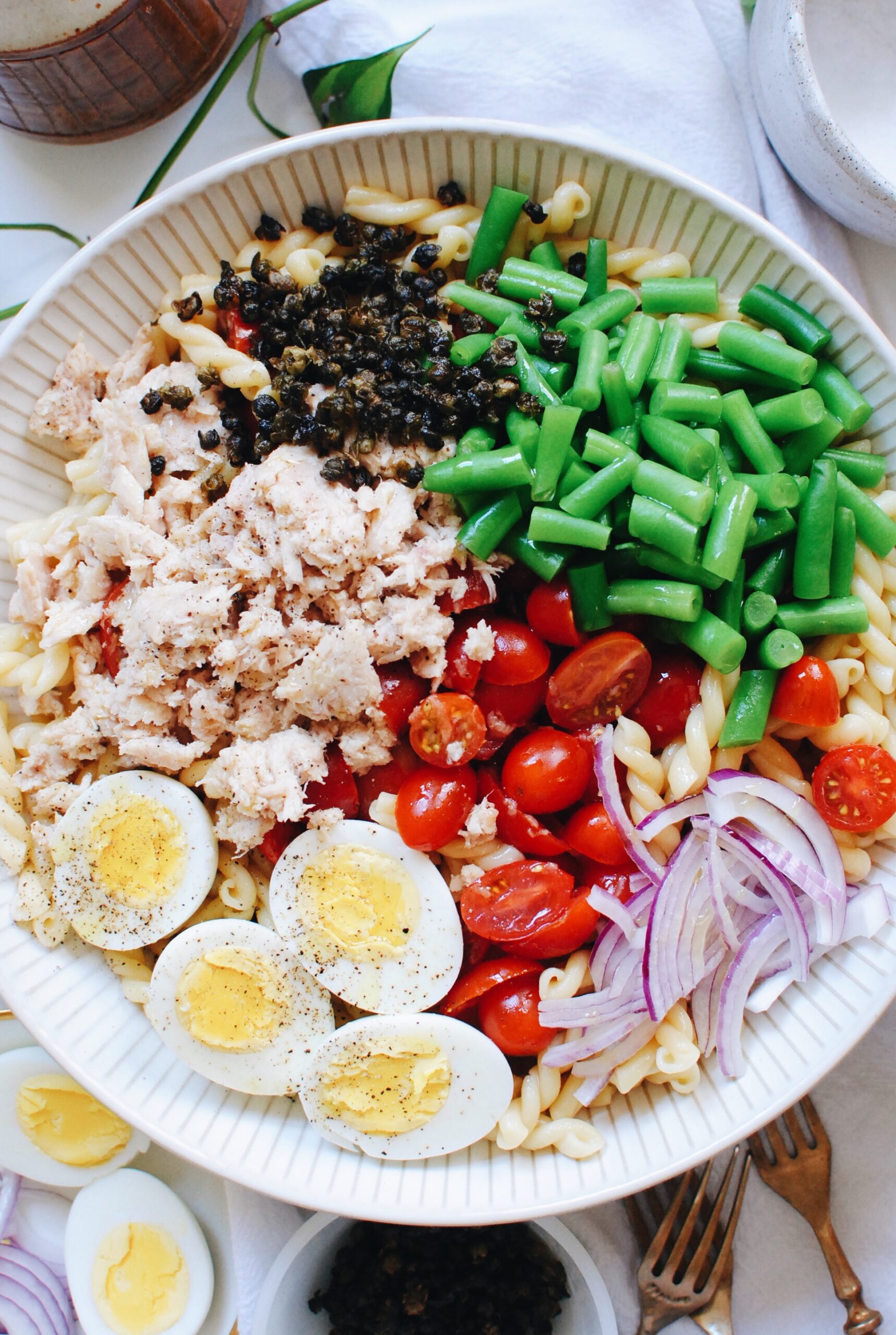 Boil your pasta (I went with gemelli and keep wanting to type geRmelli), but anything works. It's a pasta salad, so keep them small and gutsy. And of course after you boil, add a little reserved starchy pasta water and olive oil and let it cool a bit.
And that is IT. The pasta, the hard boiled eggs, the blanched green beans, thinly sliced red onion, flaky tuna, vibrant marinated tomatoes, and the briny crispy capers to top. Perfection. I know I mentioned the lemon earlier, and that is now. Or, here in a second. First let's just look at that color. Because you know when it's tossed together all bets are off. This mess is about to unleash all 85 senses and you'll need a cage. For yourself.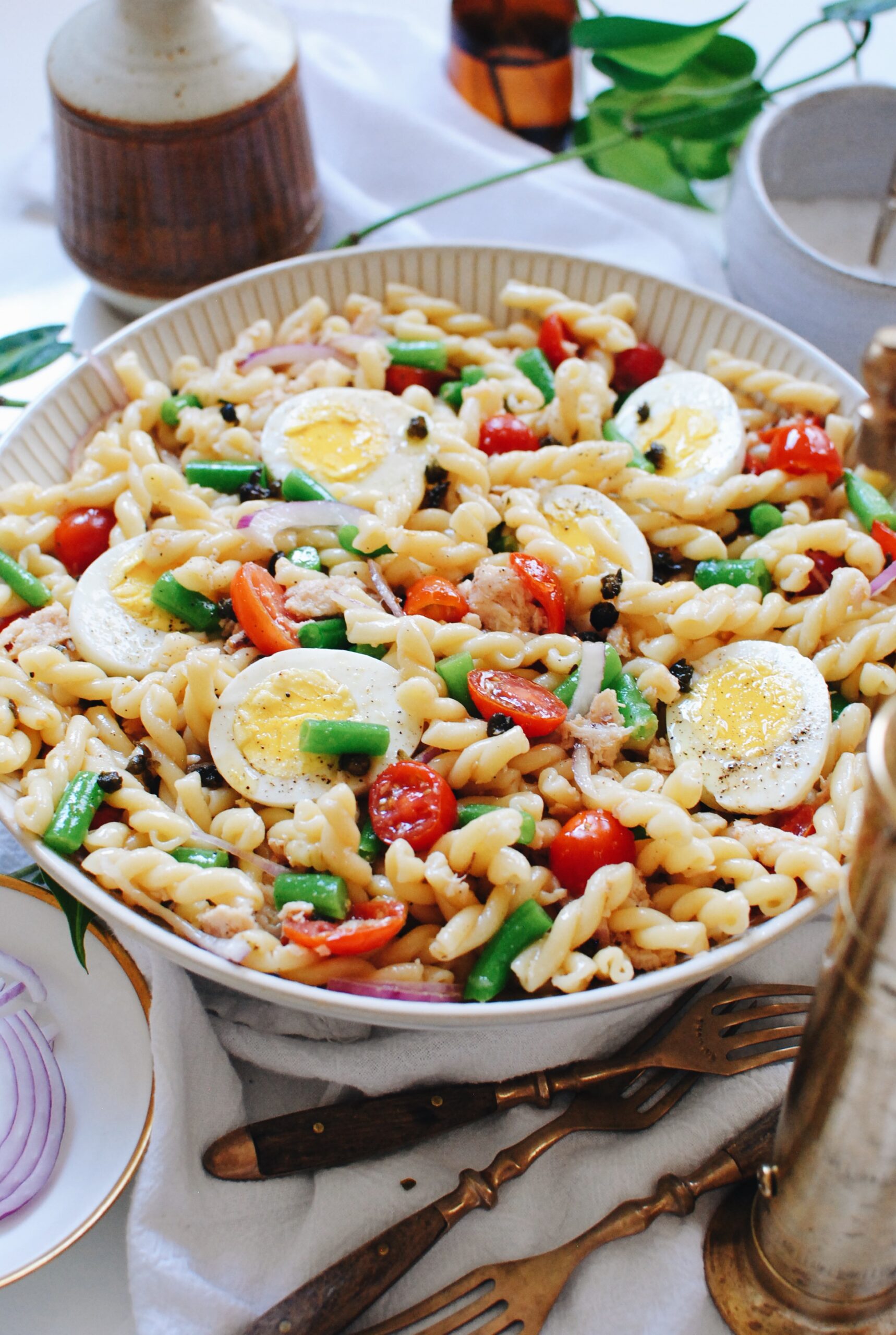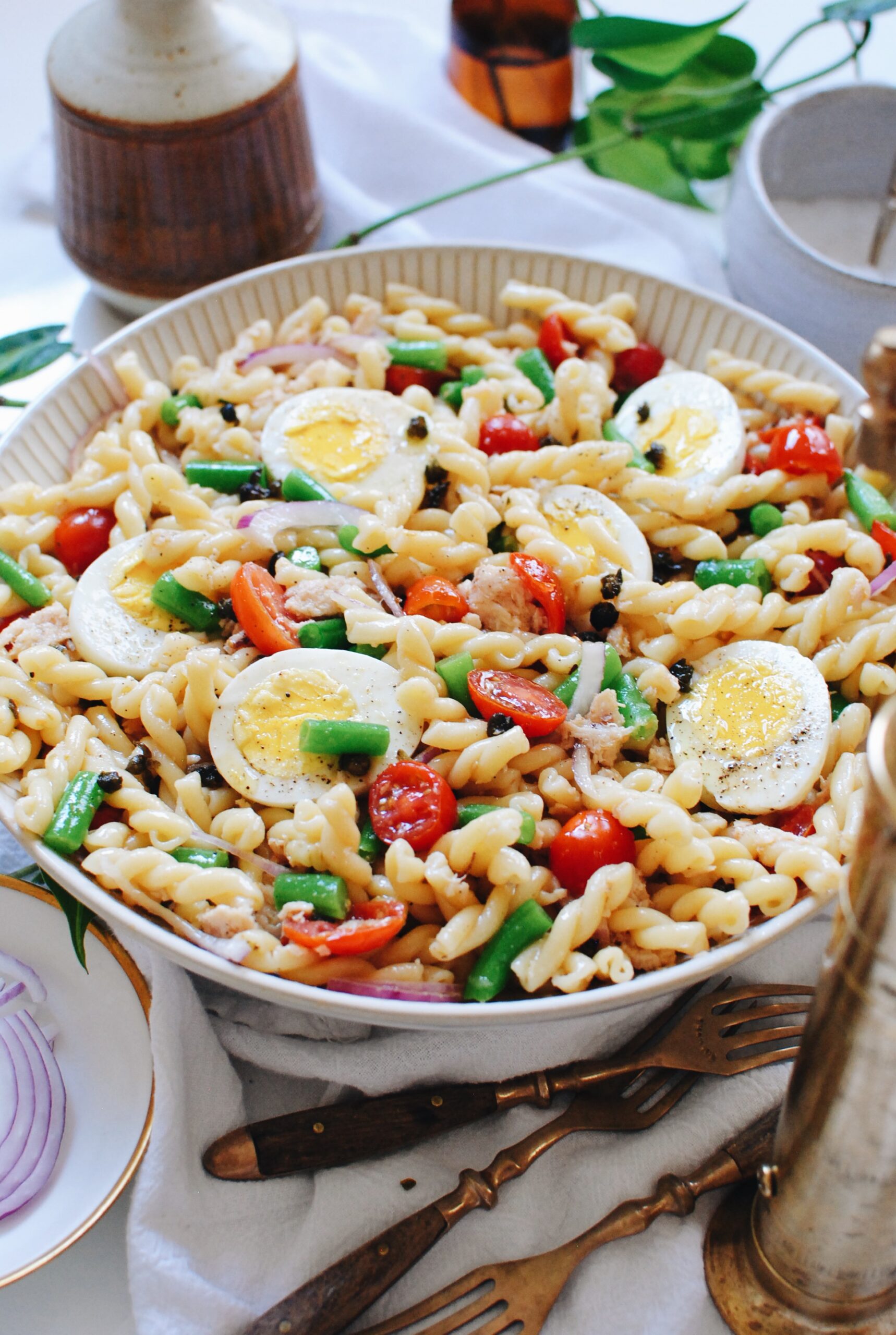 Look at that heaping pile of fresh. It's stupid delicious.
But listen to me, this is what you'll have to do. After you've tossed it, squeeze half a lemon over the whole thing. Give it another drizzle of olive oil and toss that. Now taste. This is where you'll sort of wing it. Does it need more salt? Probably. Another squeeze of lemon? Get on that. Tweak it until it's perfect. Some freshly ground pepper? Well yeah.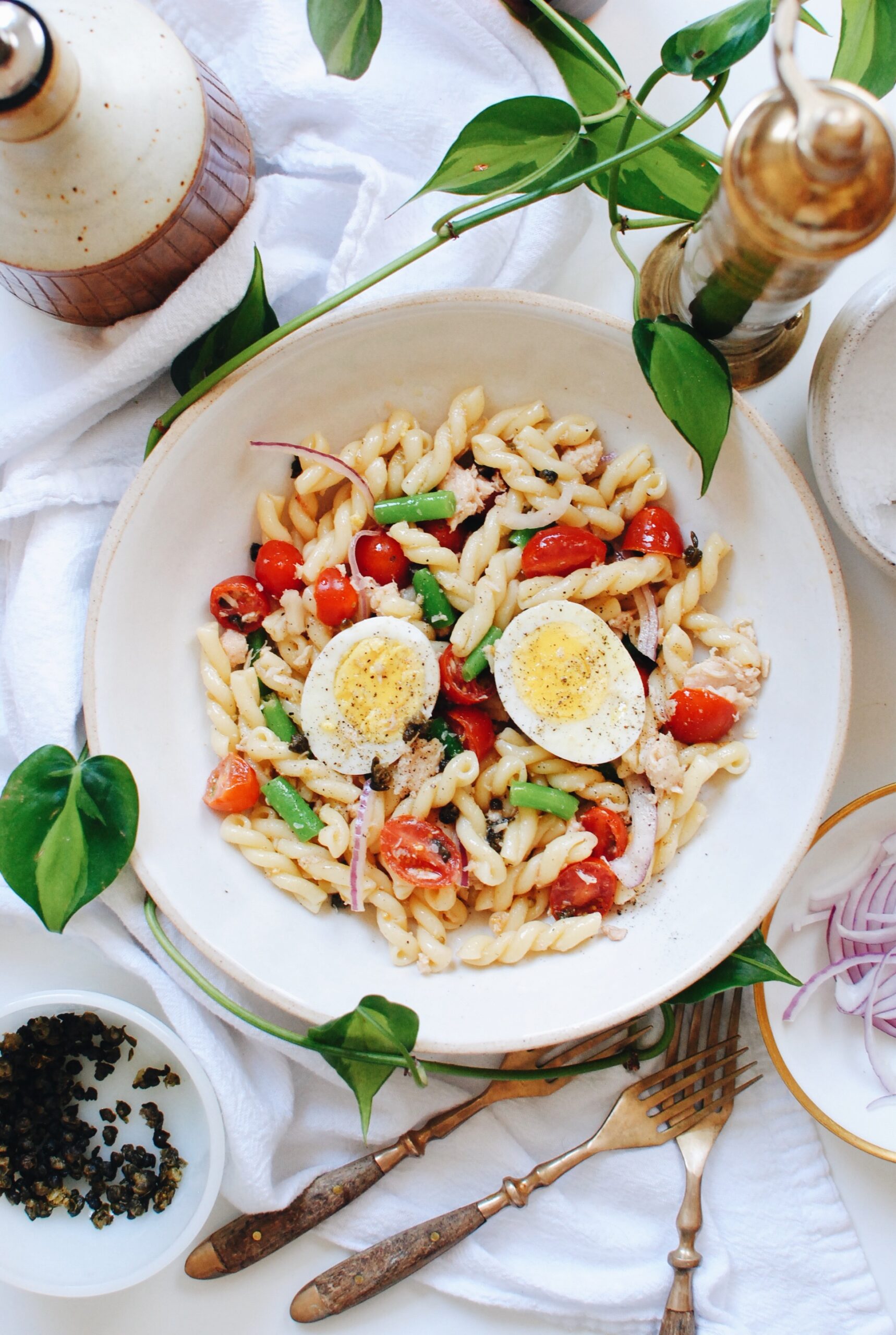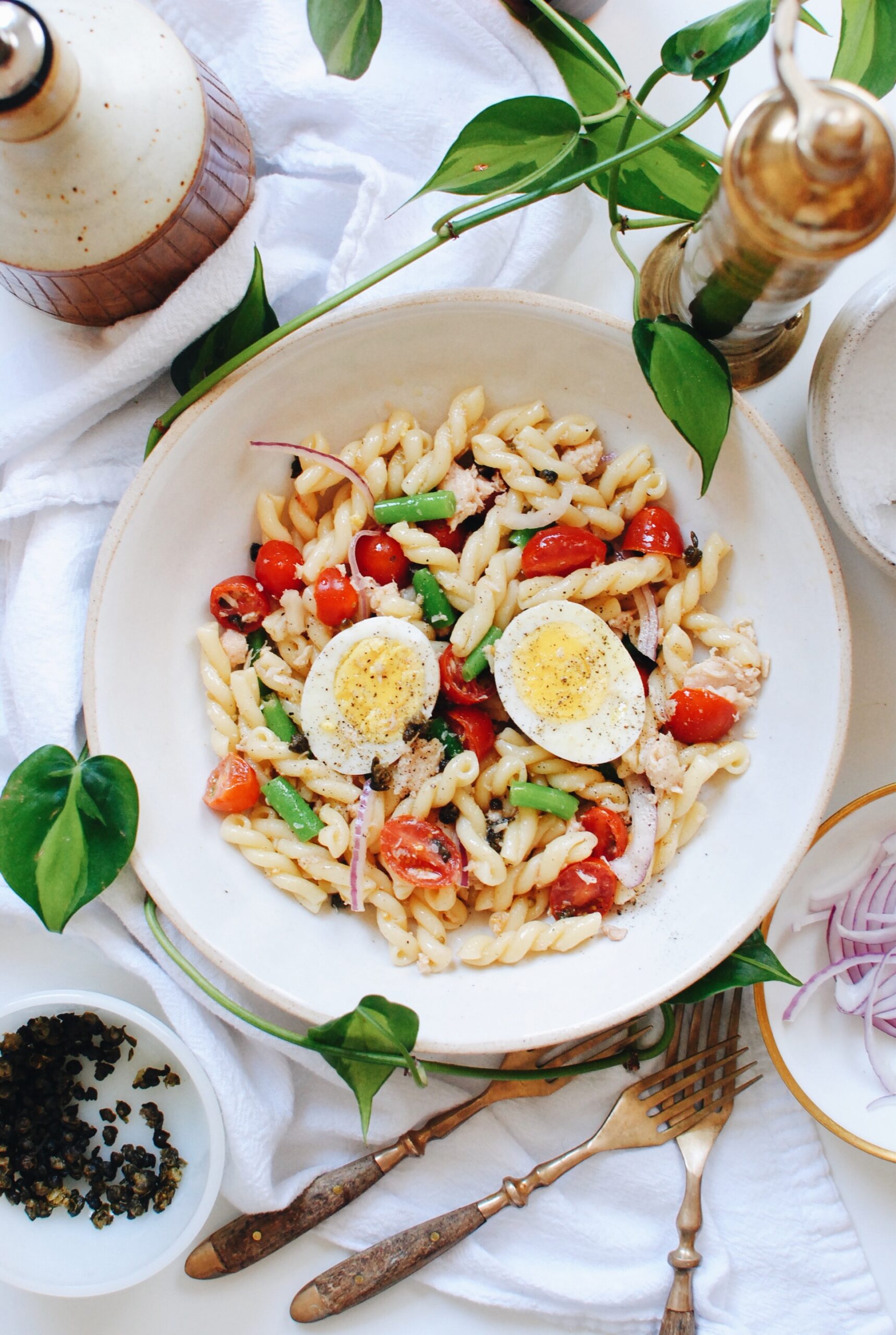 And you know, if a jammy egg yolk is more your thing, don't hard boil all the way! Just shy of all-the-way boiled. I do love a jammy yolk.
We're starting a band called Jammy Yolk.
This is a vibrant, colorful, flavorful, simple pasta salad that will feel so springy in your mouth and soul, you'll never forgive me. Add more or less of whatever you want, and it will forever cradle your fragile heart.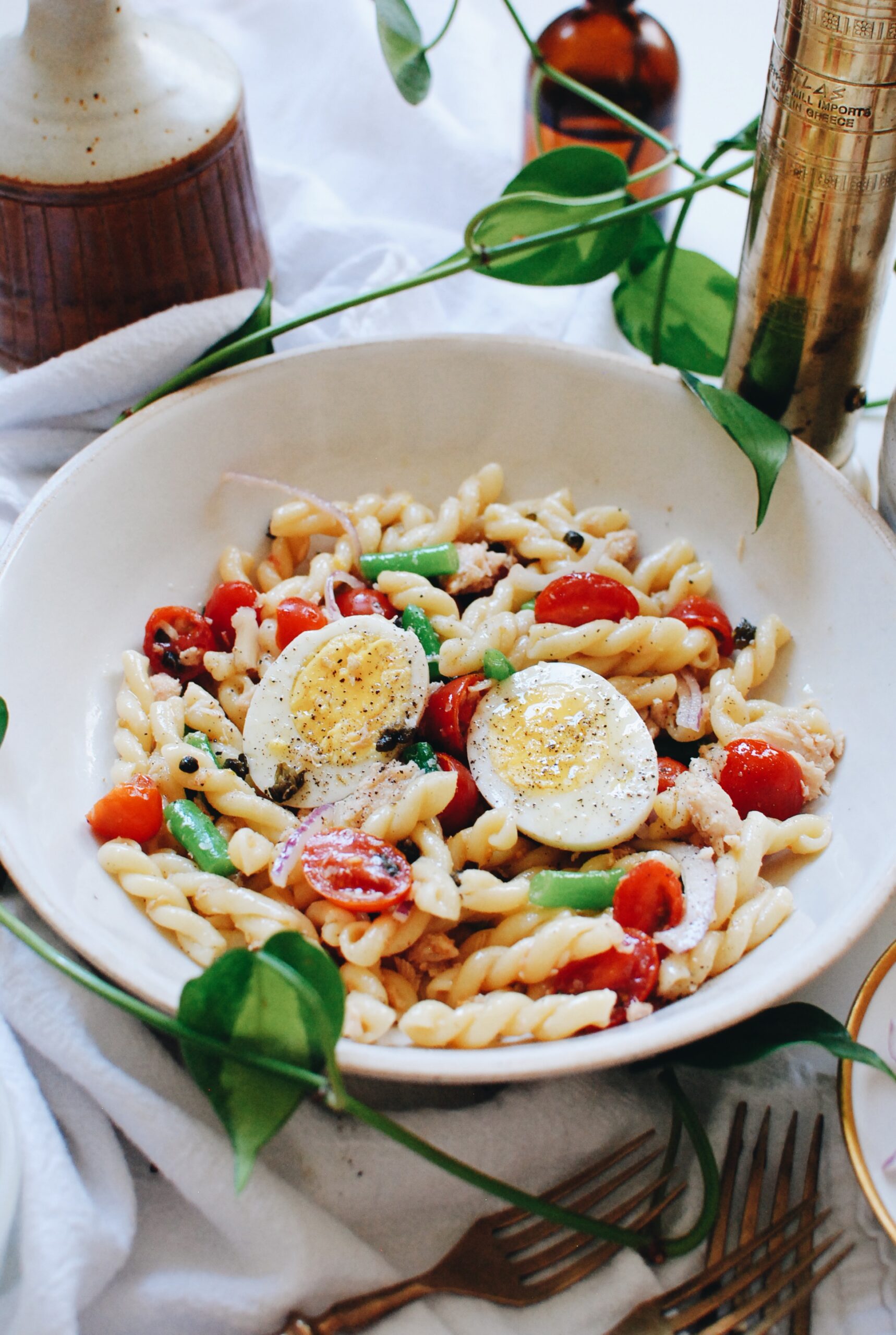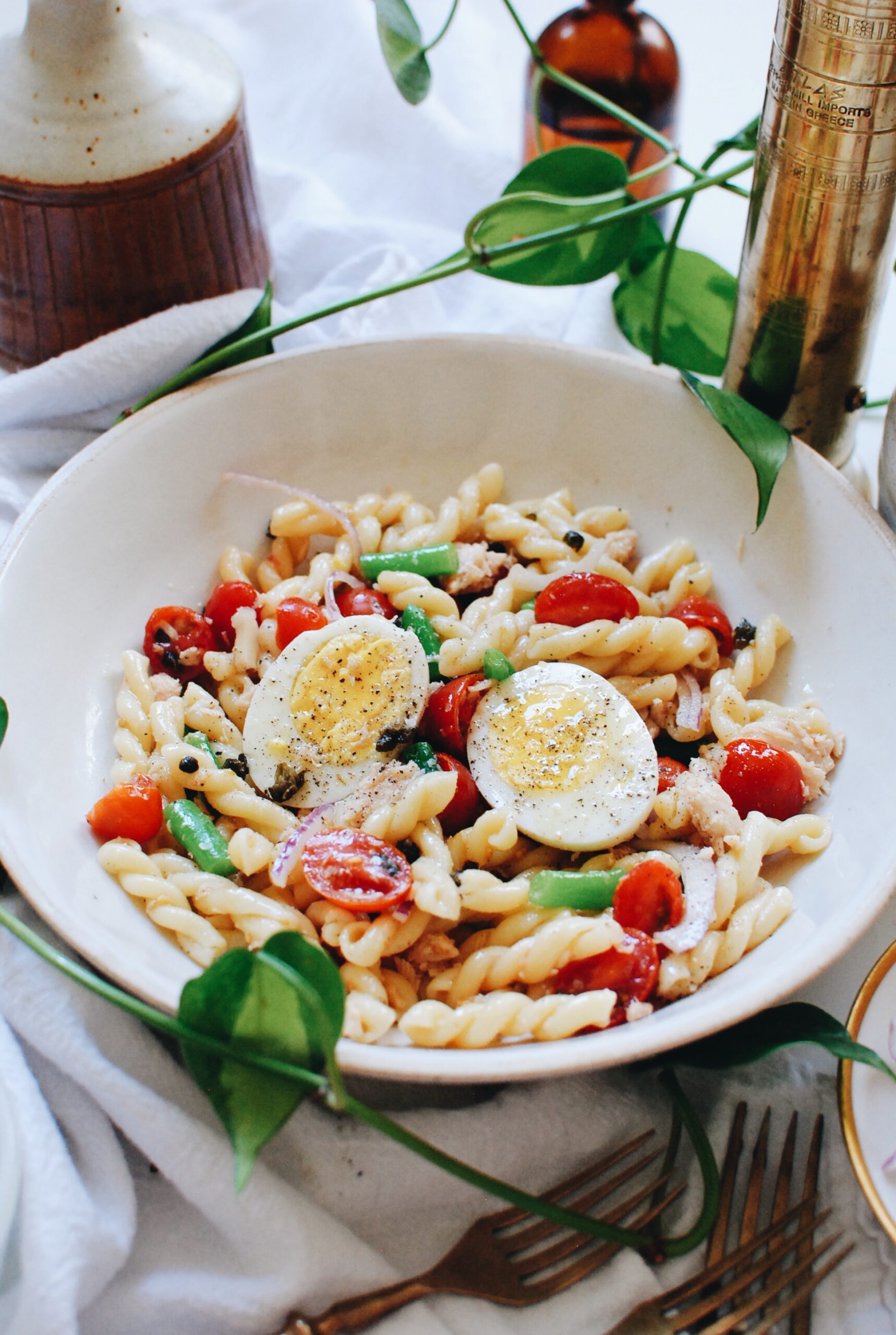 So yeah, make this.
Ingredients
1 pound curly pasta (I used gemelli)
2 (5 oz) packets albacore tuna
1/3 cup thinly sliced red onion
3 eggs, hard-boiled
1 (10 oz) container of cherry tomatoes, halved
3 Tbs. extra-virgin olive oil
3 garlic cloves, grated or minced
1/3 cup capers
1/4 cup canola oil
6 oz green beans, cut into small chunks
1 lemon
Coarse salt and freshly ground pepper
Instructions
So, start with your tomatoes. In a small bowl, combine the tomatoes, grated garlic and 3 Tbs. oil. Add a pinch of salt and let this sit all day if you can. A few hours is fine, too.
Heat the canola oil in a small frying pan and add the capers (in two batches if needed) to the hot oil. Let sizzle and blister about one minute. They'll open up and darken quickly. Spoon them out onto a paper towel to drain.
After you've hardboiled your eggs, don't dump the water! Add the cut-up green beans to the water and cook for two minutes, until they pop in color but are still nearly crunchy. Pop them into the ice water with the eggs to stop the cooking.
Boil your pasta in salted water until it's al dente. Save a little of the starchy pasta water and drain the rest. As your pasta cools, add a little oil and the water to create a thin sauce, and so that the pasta doesn't stick and become gummy.
When you're ready to eat, combine the cooked pasta, marinated tomatoes, tuna, red onion, halved hard boiled eggs, blanched green beans and crispy capers in a large bowl. Squeeze half a lemon over the top and serve! You can toss at any time, and add more oil, salt and lemon until it's perfect. The tomatoes have oil in them, but you'll need more. Trust me. Get it silky and glossy and vibrant and divine.
Serves 4-6!
7.8.1.2
485
https://bevcooks.com/2021/03/nicoise-pasta-salad/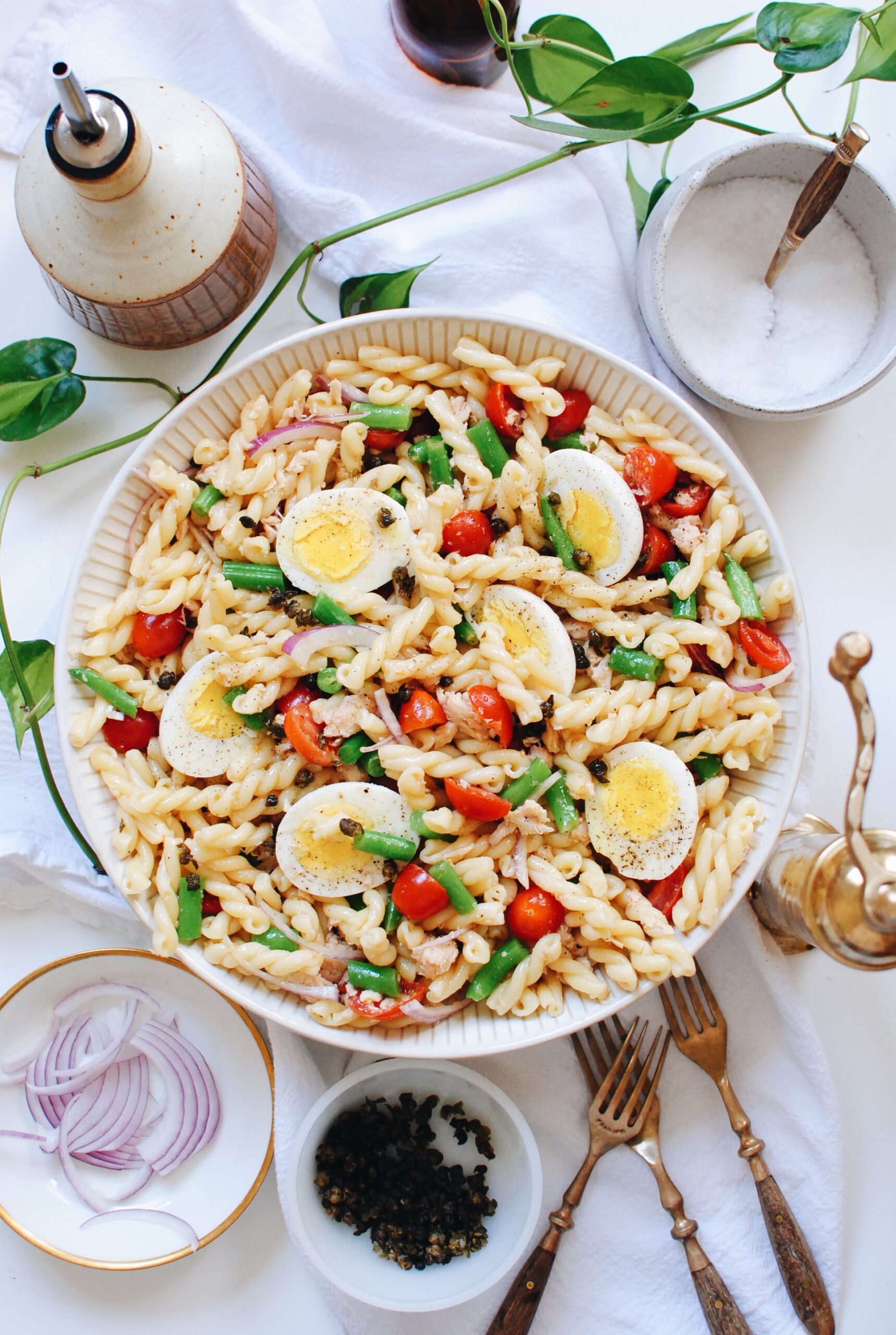 Your Saturday night dinner is batting its eyes at you right now.