Does anyone else giggle at the word dumpling? I'll stop there.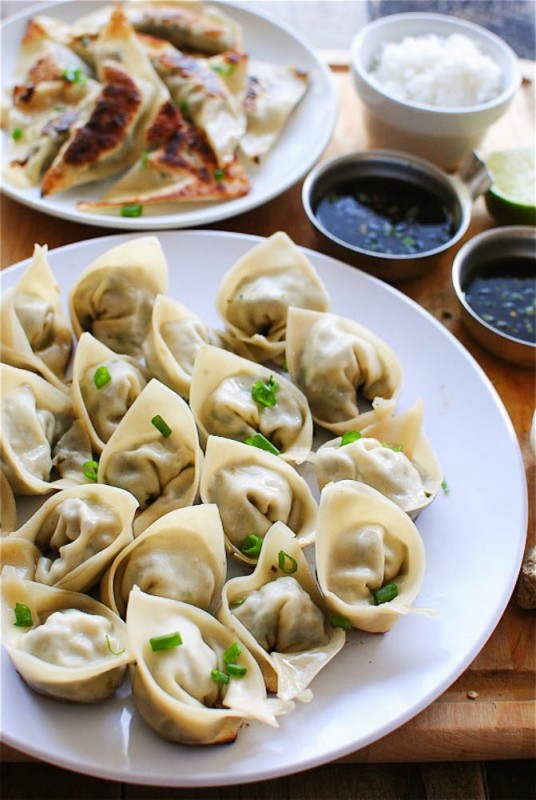 Okay but I can't.
And come on, pot-sticker? Who came up with these names? And why wasn't I on the board? Because that meeting would have been awesome.
"Who all is in favor for calling these little bites 'dumplings'?"
Me, "UMMMMMM YEAH."
The end.
Wasn't that a compelling story?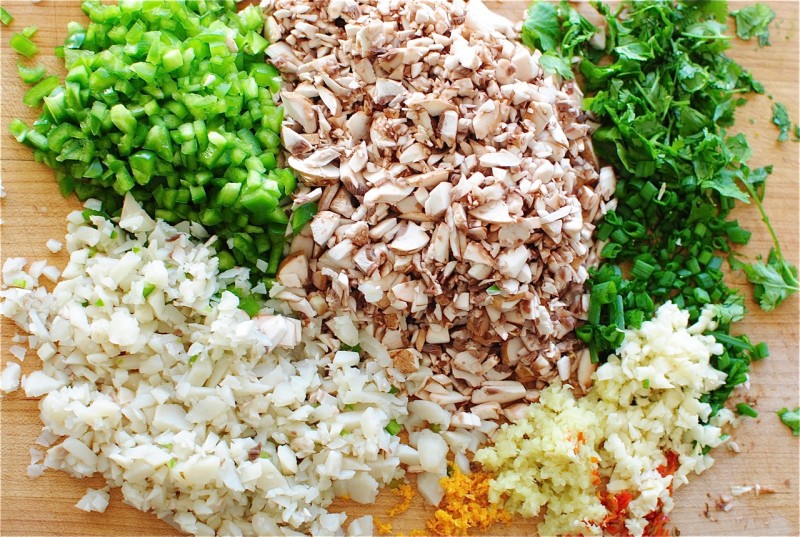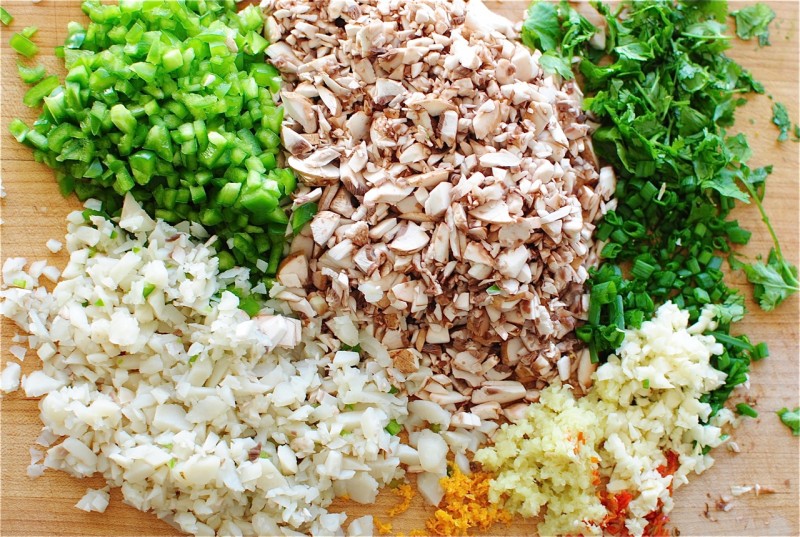 We have this little restaurant in town that serves thu.bayest. dumplings ever, and I always always order them, but never do I think to make them at home, except for this one time. Well that's a bunch of honky tonk riff raff if you ask me. Aside form the semi-laborious mincing and chopping, they're seriously not that hard to pull together.
Plus you get to say dumpling like, as much as you want during the making. And that, my friend, is dang worth it.
I chose ground pork for my protein, but shoot, chicken, turkey, straight up vegetarian works, too. Just listen to the fairies of your heart and you'll see the signs of the paths of the ways of the avenues of the course of the direction of the life you need to live.
Clear enough?
After a raging protein/vegetable/aromatic sauté fest, you'll just place a teeny amount (about a Tbs.) in the center of each wonton wrapper. You do a little wetting of the edges, a little folding, a little pressing, a little more folding, a little more pressing, a little dropping of the mix on the floor for your foaming-at-the-mouth dog freaking its face at your feet.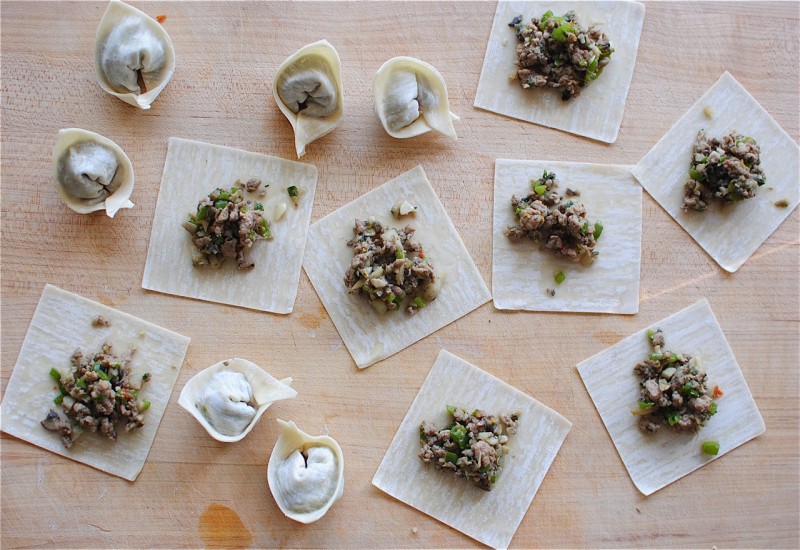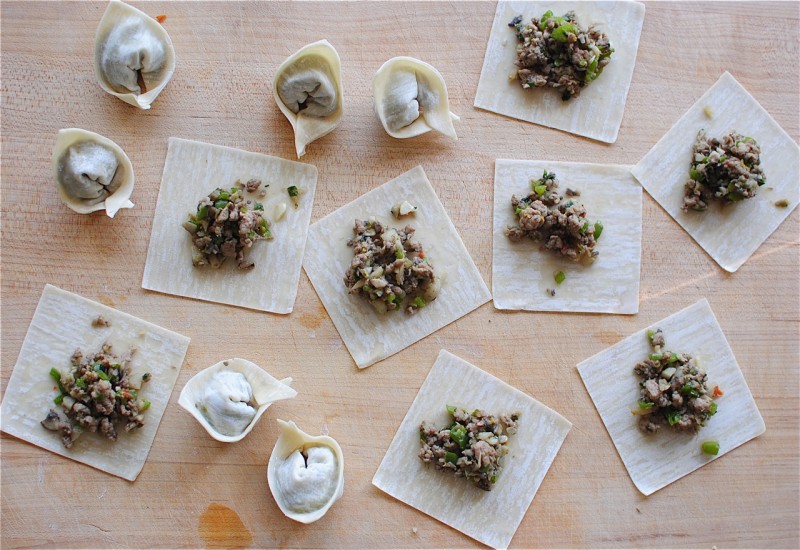 And then you pan fry! ALSO, you have an option at this point. Well, at the point above. You can fold these dumplings into a triangle and leave them be. And life is great. And you're happy and content. OR you could keep going and make them into little purses. Which is great. And will make you happy and content as well.
Again, consult the heart fairies and all shall be known to you.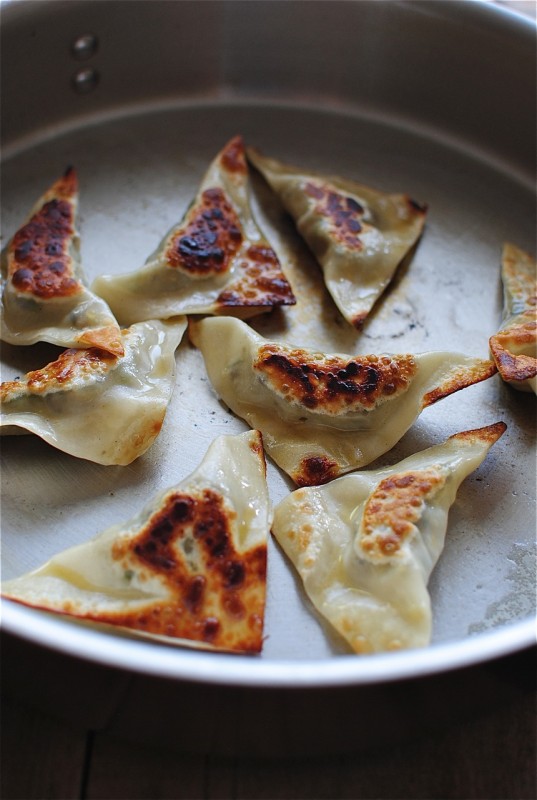 The purse dumplings are seared on the bottoms, but I forgot to show you that part. My heart fairies were at a happy hour I think.
But these are flippin' good. Dip them in a little mix of soy sauce, vinegar and chili paste and yewwwwwwww don't even kneeeeerrrrrr.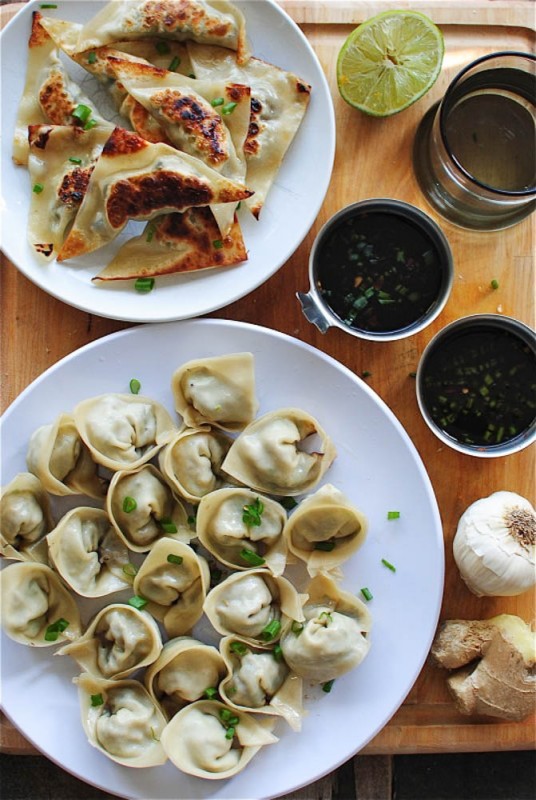 Get dumped.
Pan-Fried Pork Dumplings:
What it took for 25ish dumplings:
* 1 pound ground pork
* 2 tsp Chinese 5-spice
* 8 oz baby bella mushrooms, rinsed and minced
* 1 green pepper, minced
* 1 (8 oz) can water chestnuts, drained and minced
* 4 cloves garlic, minced
* 1 Tbs. fresh ginger root, minced
* 2 scallions, finely diced and divided
* 1 tsp orange zest
* 1/2 cup freshly chopped cilantro
* 2 Tbs. orange juice
* 1 tsp sesame oil
* 2 Tbs. lime juice
* 1 tsp sugar
* coarse salt and freshly ground pepper
* 25 wonton wrappers
* about 1/4 cup vegetable oil
In a large sauté pan, brown the pork over medium-high heat. Add the Chinese 5-spice and a pinch of salt and pepper. Sauté about a minute.
Add the mushrooms, green bell, water chestnuts, garlic, ginger, half the scallions, orange zest, okay basically all of it, THROUGH a nice pinch of salt and pepper.
Sauté the pork/veggie mix for about 5 minutes, making sure the veggies soften and the liquids evaporate. Taste it. You like it? I did, too.
Place a Tbs of the mix in the center of each wonton. Using your fingers and a little bowl of water, wet the edges of the each wonton wrapper. Fold one corner over the filling and press into the opposite corner, creating a triangle. Press the edges together, sealing the mixture inside. You can stop at this point and fry away, or keep going with one more little step.
Then take the two outer triangle corners and pull them together, pressing to seal with a little water.
Heat the oil over medium in a sauté pan. Add the dumplings to the oil in batches, lightly frying on one or both sides for a nice crispiness! Repeat with remaining dumplings.
For the dipping sauce, pour about 1/4 cup soy sauce into a little cup. Add a tsp of white vinegar and 1/2 tsp sambal oelek (chili paste) to the sauce. Top with the remaining scallions.
Done.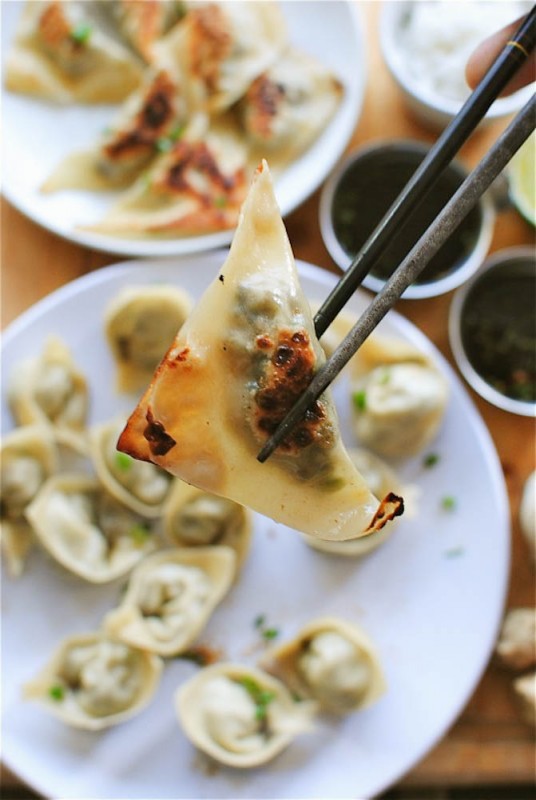 I want more.