Fried Food Friday. You like it?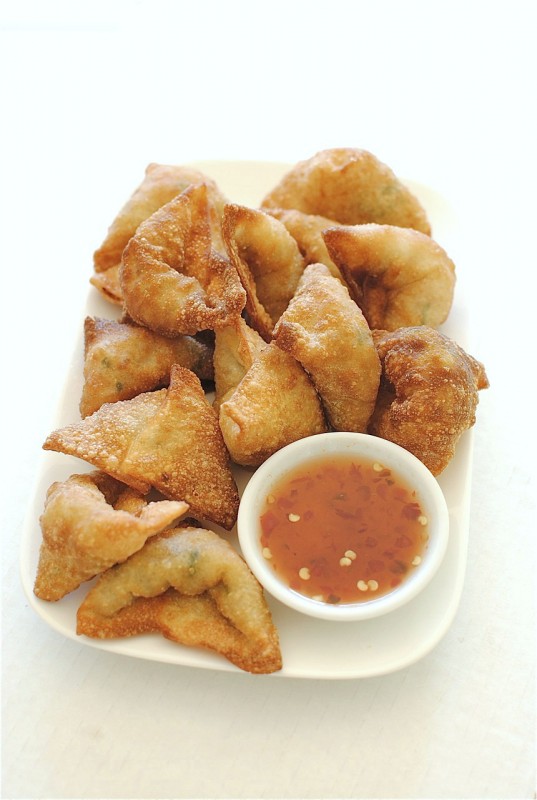 Not that I feel this should be like, a thing. I'm just mighty fond of alliteration and good times, holmes.
PLERS, I fry food like once every 24 millennia, so we have to celebrate! You know, celebrate good times. Come on.
TRUTH BE TOLD:
A) One of these days I'll stop all capsing your faces off.
B) Rrrrrrrrrrright.
C) This is actually Aaron's recipe! Remember the lil' dinner party we had a couple of weekends ago? Well just like a dang wizard, he abacadabrad these sickeningly perfect, crispy bites of the promised land right out of thin air and we pretty much annihilated them just like the end of the Hunger Games.
So when he went back to work the following Monday and left me alone at home in a dark room with the recipe scribbled on a torn sheet of paper, I held it close to my lips, ran the sheet through my hair, got some oil very very hot, whispered the steps out loud and . . .
Whoaaaaaa, this is getting awkward.
Fried Food Friday!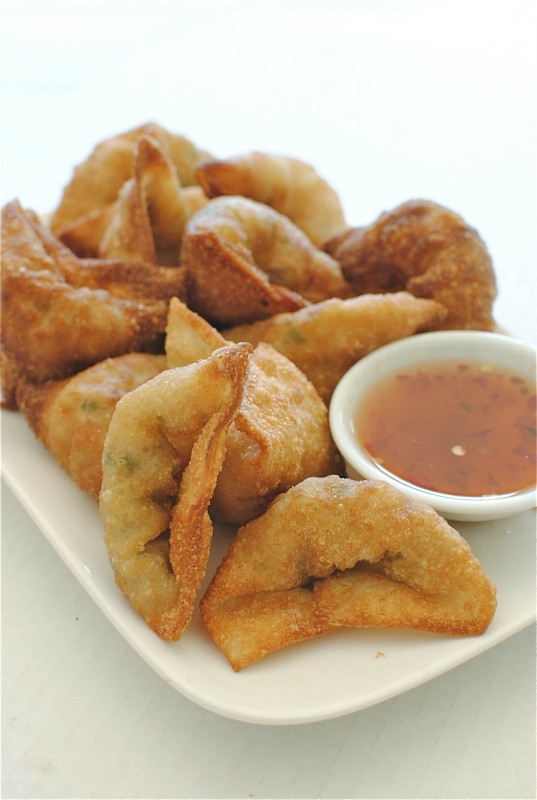 I'm so in.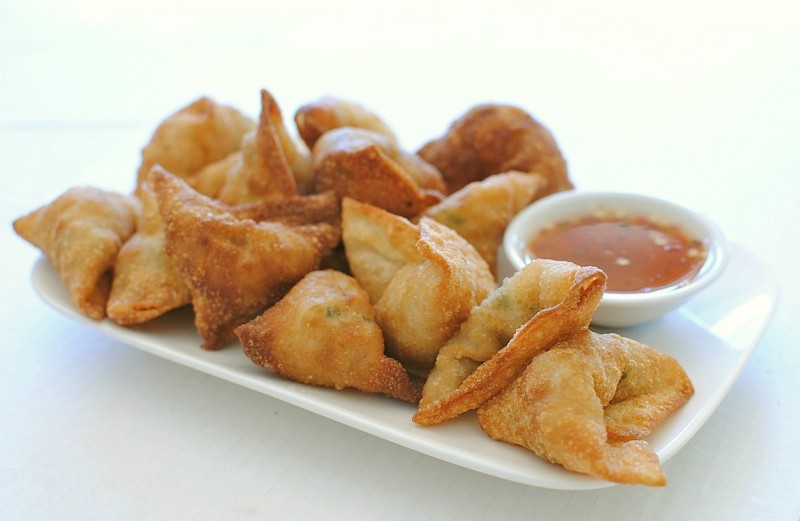 And I should have made a million more.
Fried Shrimp and Pork Dumplings with a Sweet and Sour Sauce:
What it took for roughly 20 dumplings:
for the dumplings:
* 1 Tbs. extra-virgin olive oil
* 1/2 pound shrimp, peeled, deveined and finely chopped
* 1 sweet Italian sausage link, casing removed and whizzed in the food processor
* 2 scallions, finely chopped
* 3 cloves garlic, minced
* 1 Tbs. freshly minced ginger root
* 20 wonton wrappers
* about 3 cups canola oil
for the sauce:
* 4 Tbs. water
* 4 Tbs. sugar
* 1 Tbs. vinegar
* 1 Tbs. sambal oelek
* 1 small pinch salt
Heat the olive oil in a wok. I used Jaden's. Best wok ever. Anyway, heat that oil over a medium-high. Add the shrimp, pork, scallions, garlic and ginger; sauté for a good 5 minutes until it's all slightly browned and glorious. Toss in a pinch of salt and pepper.
Arrange the wontons in a single layer. Have a little bowl of water next to your work surface. Stick your finger in the water and brush the outer edges of the wrappers. Then dollop about a Tbs. of the shrimp/pork mixture in the middle of each wrapper. Fold the wrapper over, making a rectangle. Then take the outer corners and fold them together. Dab a little water between the corners to make 'em stick. There ya go.
Now, back in the wok, get that oil hot. Like, crazy hot. A good way to tell when it's ready is to stick a wooden chop stick in the oil, and if it sizzles on the stick, you're set. YOU ARE SET. Sorry.
So, a few at a time, dip the dumplings into the hot oil, continually turning so that they evenly fry. This will take maybe a minute. Once golden brown transfer to a baking sheet lined with paper towels to drain. Repeat with the rest of the dumplings, y'all.
In the meantime, bring the sauce ingredients to a medium heat. Continue to simmer lightly until it's reduced and a little thick and yummy and dipalicious.
Serve dumplings with the sweet and sour dipping sauce!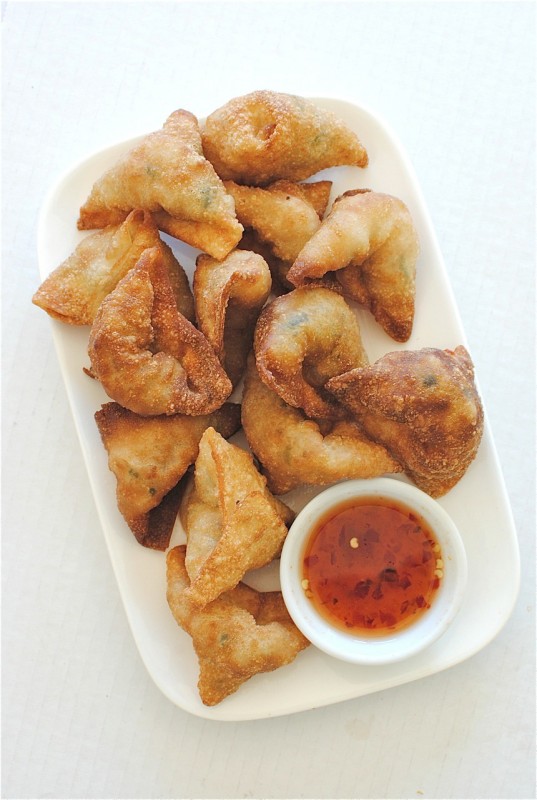 OH WE ARE CELEBRATING. I WILL TURN THIS CAR AROUND. (. . . what?)