Hey guess what!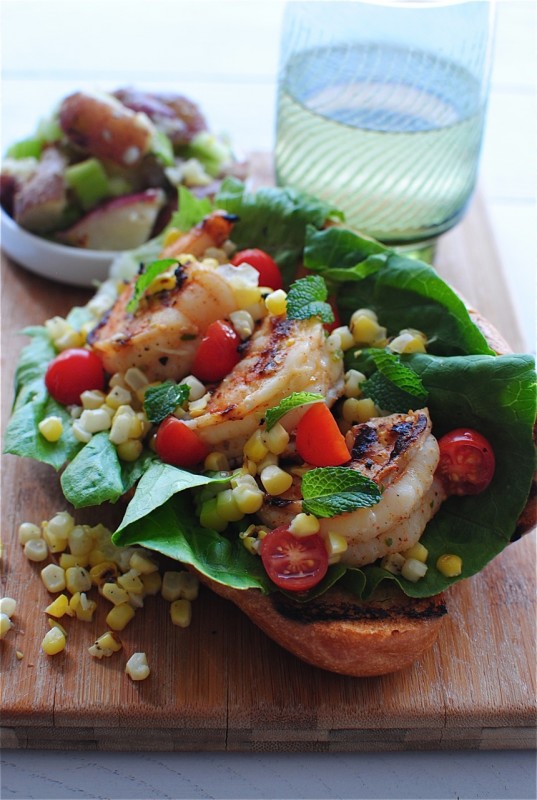 I made shrimp last night for the first time in four months. That's right, man. Looked through a magazine, saw a picture of shrimp and thought, "Whoa, I didn't barf on the spot. IT'S TIIIIME."
One thing I always craved before getting pregz, barely craved at all during the beginning, and definitely crave with a raging, unruly vengeance now is Mexican food. We actually used to say to each other waaaaay back in the day, "We're going to make a baby out of a chicken taco."
Which now I realize sounds mental institutional, but whatever.
So last night when I suggested some easy summery shrimp tacos to Aaron, he responded with a teensy hint of irritation, "You always want Mexican. I'm honestly getting a little tired of it. Let's go for a different flavor profile this time, like creole or something. And dweezle the chapter froth in light blue, sons of pootenany."
Oh that last part? He started the nursery reno yesterday, and I think some sawdust got stuck in his brainhole.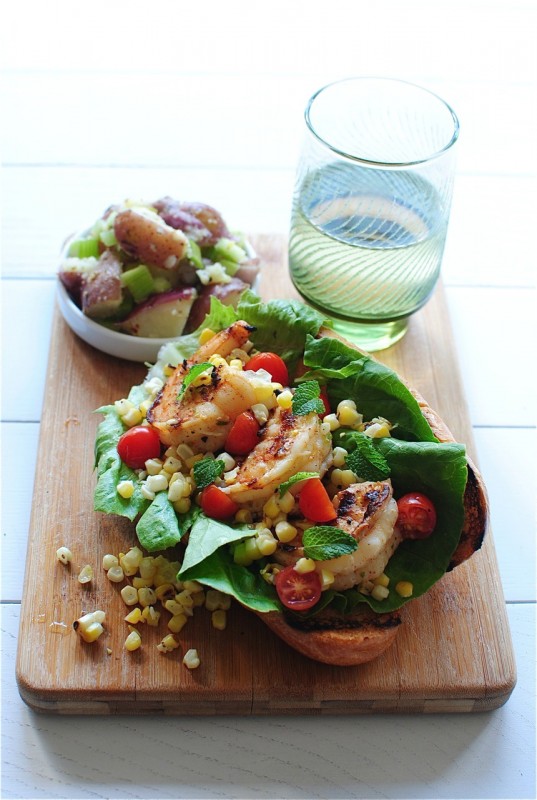 So creole it was!
But like, super easy summery creole. Creole that you don't have to stress about. Creole that takes just a smidgeroo of time on a late afternoon. Creole that plants the narpy crud locks on that one moon tutu.
And I'm happy to report that absolutely no sawdust got stuck in my brainhole!
I think.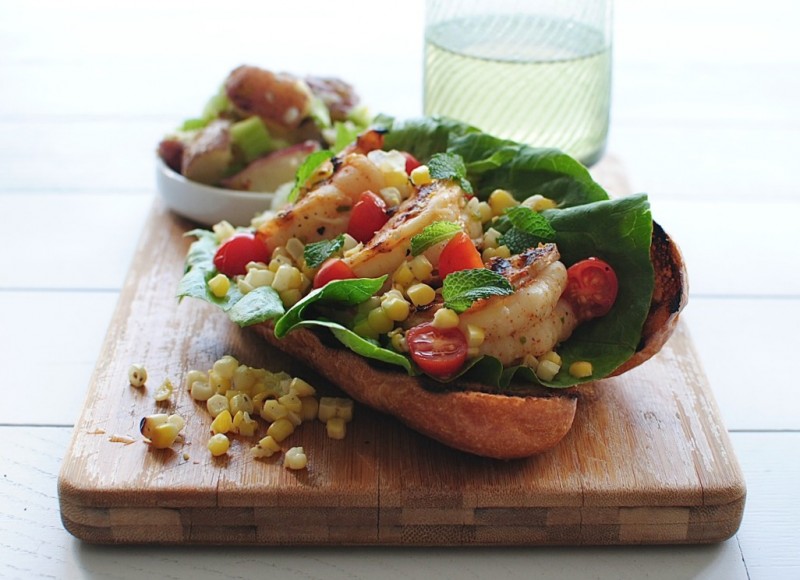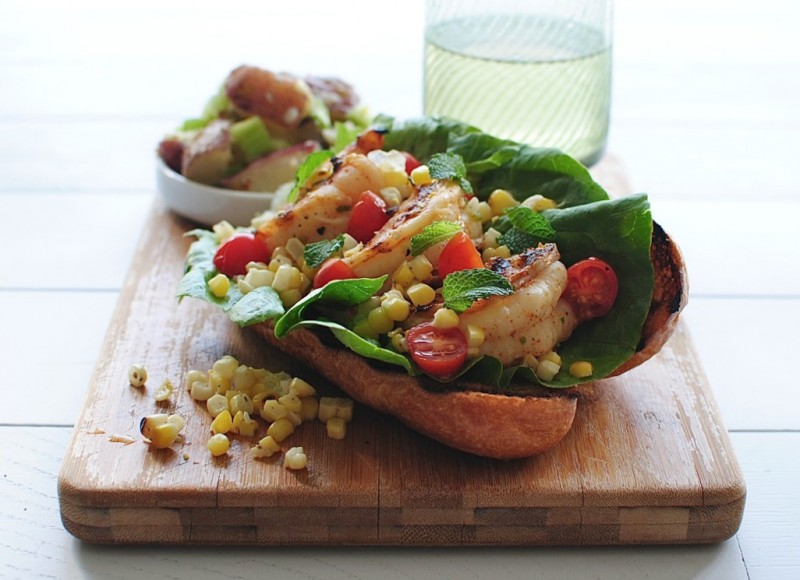 You're about to get soooo creoled.
Summer Creole Shrimp Rolls:
What it took for 2:
* 1/2 pound jumbo shrimp, peeled and deveined
* 1 Tbs. extra-virgin olive oil
* 1 Tbs. fresh lemon juice
* 1 tsp creole seasoning
* 1 small jalapeno pepper, minced
* 2 ears fresh corn
* 1 Tbs. butter
* 6 new potatoes, diced
* 1 stalk celery
* 1/4 cup chopped dill pickles
* 1 Tbs. freshly minced dill
* 2 Tbs. extra-virgin olive oil
* coarse salt and freshly ground pepper
* 2 slices romaine lettuce
* 1/4 cup halved cherry tomatoes
* 2 hoagie rolls, split, brushed with oil and grilled
In a medium bowl, whisk the oil, lemon juice, creole seasoning, minced jalapeno and pinch of salt. Toss with the shrimp and let sit for 10 minutes.
Brush the corn with the butter and salt; grill (indoors or outdoors) until nice and charred on all sides, about 10 minutes. Slice the kernels from the ears.
Back on the grill, arrange the shrimp in a single layer. Grill until you see pretty grill marks on both sides and is cooked through.
Arrange the lettuce leaves in the grilled hoagies. Top with shrimp, corn and tomatoes.
Serve with potato salad!
OH, the potato salad. Just boil the potatoes until tender. Then transfer to a bowl and add 2 Tbs. olive oil, the pickles, dill, celery and a pinch of salt. Toss, toss. Done!
Summuuuuh.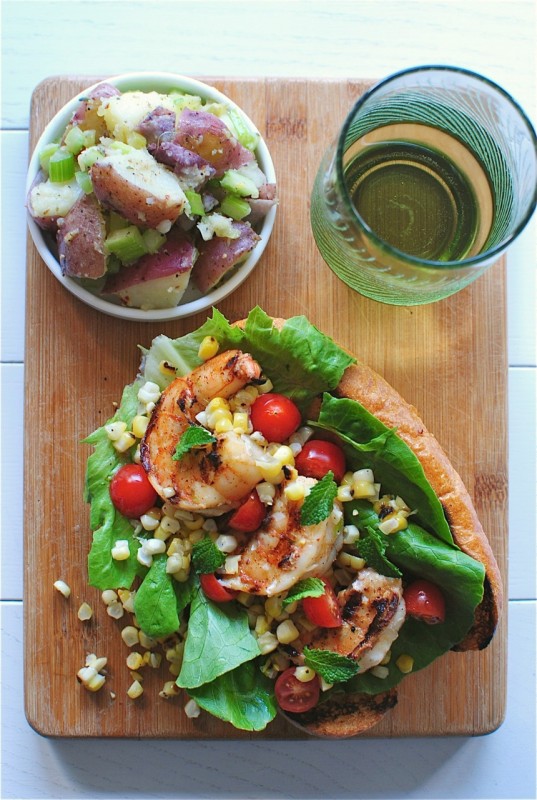 Ignore my white balance issues. There was a groundhog going loco in our back yard and I was losing my marbles a lil' bit.