Taste the rainbow?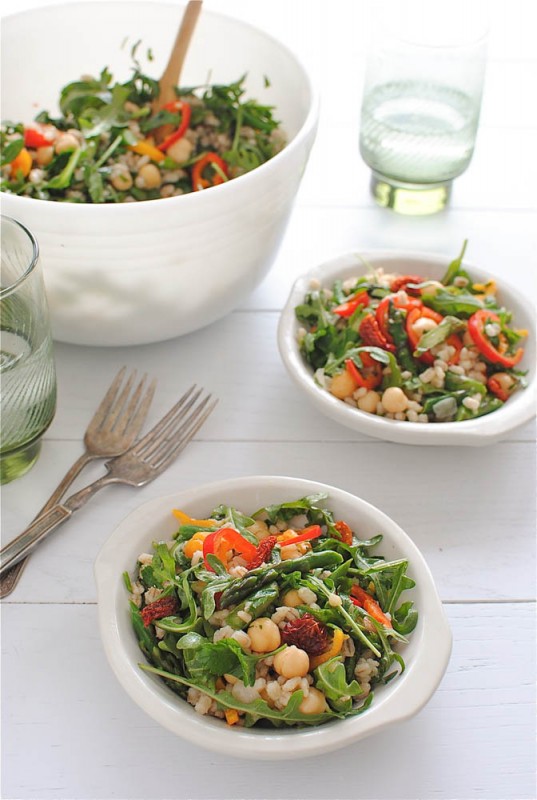 Wait, don't sue me!
Actually, let me try to come up with my own new colorful, healthy slogan, eh!? Okay, here goes:
"Taste all that color, chach mcgrach." Ehhh, boring.
"It's like eating crayons, but not as waxy." Why do I kind of like that?
"Because sweating in Hypercolor is sexy." What? No.
Oh wait, wait, I got it!
"You smell like a rainbow." Okay maybe not.
Oh!
"Remember the rainbow you just ate? That was awesome." I give that a 6.
"I feel like rainbows tonight! Like rainbows tonight! LIKE RAINBOWS TONIGHT." We're getting there.
"Hold me closer, tiny paint stooooore." Okay that has nothing to do with anything.
"They don't call it pigmentation for nuthin!" . . . yeah no one says that.
"It's like eating paint samples, but not as, you know, deathy." This is going downhill, isn't it?
Okay one more!
"Get that prism in your mouth already."  I'm leaning towards this one.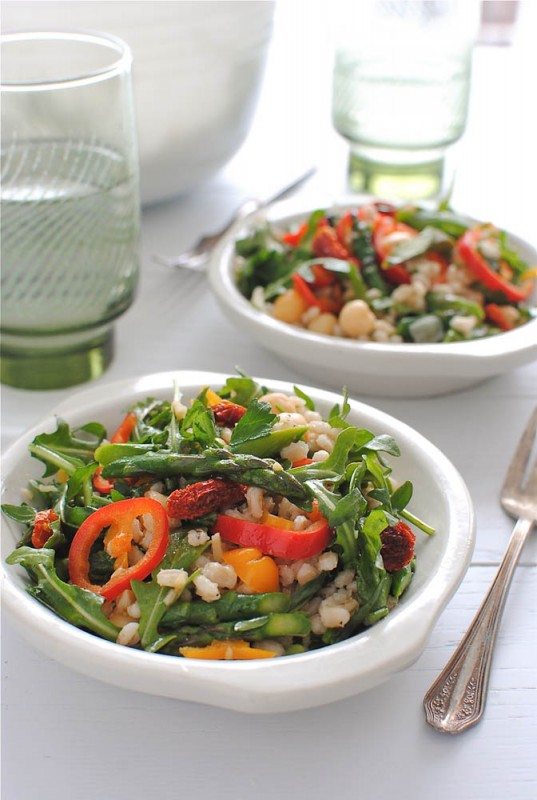 I'm feeling really solid about a few, if not all of those. I'll let you know how my very important imaginary meeting goes with the staff at . . . Sloganvilletopia (?) this afternoon.
In the meantime, colorfy yo' face!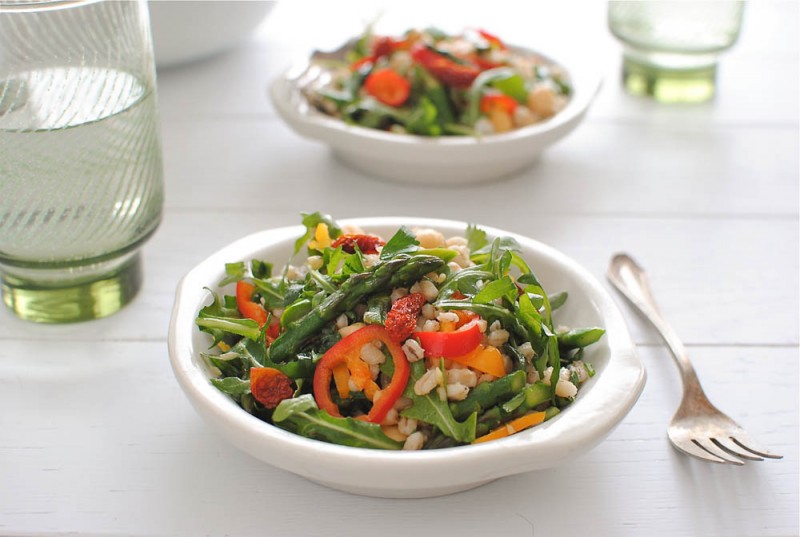 OOOO, adding that one.
Vegetarian Barley Toss:
What it took for 4 (or 6 side dishes):
* 1 cup uncooked barley (quick cooking is fine)
* 4 Tbs. extra-virgin olive oil, divided
* 2 or 3 cloves garlic, minced
* 1/2 bunch asparagus, ends trimmed and sliced on the diagonal into 1-inch chunks
* 3 cups arugula
* 2 mini sweet red peppers (or 1 red bell), seeded and diced
* 2 mini sweet orange peppers (or 1 orange bell), seeded and diced
* 1 (14.5 oz) can chickpeas, drained and rinsed
* 1/2 cup chopped sun-dried tomatoes (or dehydrated)
* juice from half a lemon
* 1 pinch crushed red pepper flakes
* 1 pinch coarse salt and freshly ground pepper
* 1/2 cup freshly chopped parsley
Bring 3 cups of water to a boil. Add the barley and a pinch of salt; reduce heat to low and simmer until cooked through yet toothy, about 40 minutes. (or if you're using quick cooking, like 5 seconds.) Drain and transfer barley to a large bowl.
Bring 1 Tbs. oil to a medium-high heat in a large sauté pan. Add the asparagus and  sauté until crisp-tender and bright green, 3 minutes. Add the garlic and bloom 30 more seconds. Remove from heat.
To the barley bowl, add the sautéed asparagus, arugula, diced peppers, chickpeas and tomatoes.
In a small bowl, whisk together the remaining 3 Tbs. oil with the lemon juice, crushed red pepper, and a pinch of salt and pepper. Pour dressing over the barley mixture. Add parsley and give everything an enormo toss. Then start a band called The Enormo Tosses.
Divide and conquer.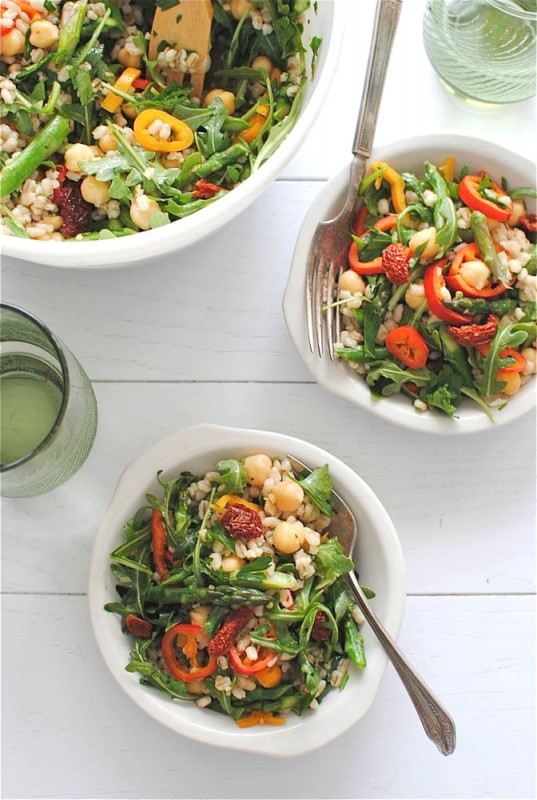 Still leaning towards the prism in the mouth one though.