This is the kind of food you eat when it's technically spring yet it WON'T STOP SNOWING.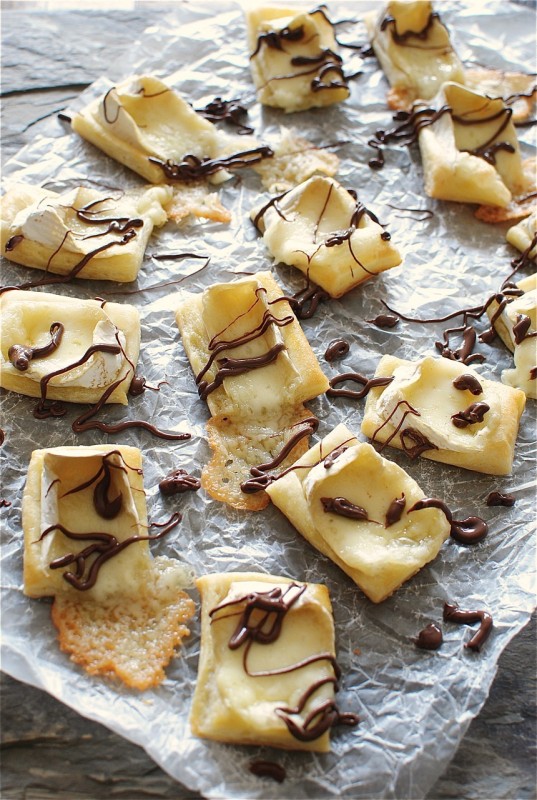 But I'm not bitter or anything. Look at what we get to eat!
Let me just set the scene for ya real quick. It was the other day and I was hungry. The end.
I'm just kidding.
So my husband was out of town, there was a basketball game on, and a wheel of brie poking me in the ribs all, "hey, lady. hey, lady. HEY, LADY. yawna eat me?"
And listen, when you have a wheel of brie poking you in the ribs, what else are you supposed to do, ah mawn rawt?!
Also, I'd like to interject right here to explain a little something about myself. I have the patience of a baby bird waiting to be fed. A toddler whose toys have just ripped from her grip and life. A lightening bolt striking the sky like a BOLD FORCE OF EXQUISITE AND HORRIFYING NATURE  . . . THING.
Why am I telling you this? Because I think I skipped a step when I made these little bites o' delight. You're probably smarter than I am and would have par-baked the pastry thingies so that they would puff up a little, before placing the brie wedges on them to finish baking. Would you have done that? You probably would have done that.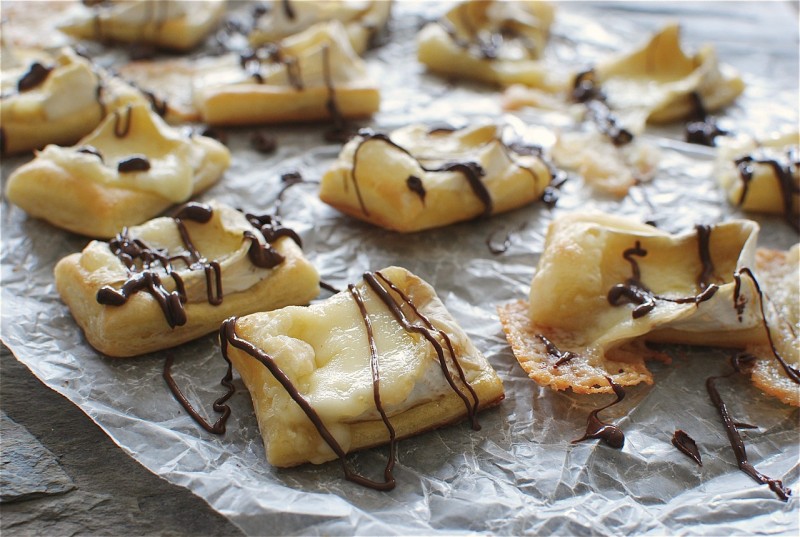 But hark, dudes. It doesn't even matter in the end, because when that Nutella drizzle comes in contact with all that melted brie, and then all that melted brie comes in contact with that flaky, semi-risen (ahem) pastry dough underneath, and then those three individual elements of glory come together in perfect harmony and get married and give birth to 15 thousand babies on your tongue, and then you lose your memory of your entire life up to this point? When that happens? WHEN THAT HAPPENS?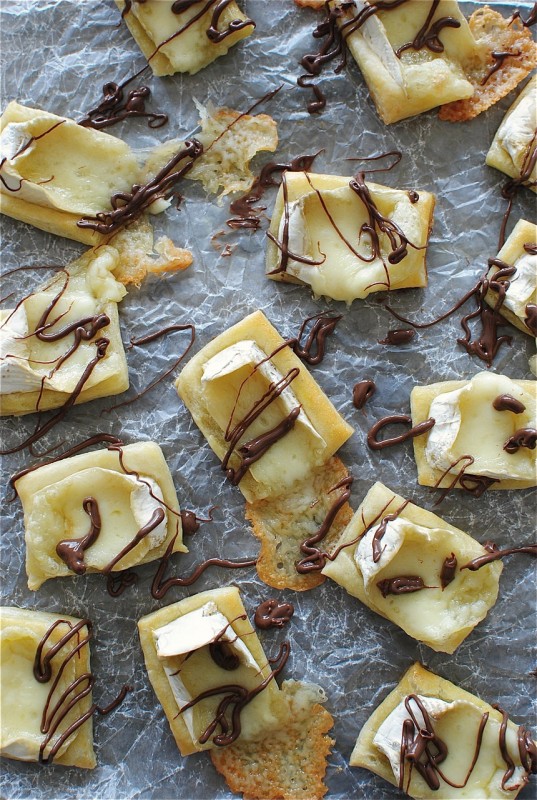 Girl, Please.
Nutella Brie Bites:
What it took for 13 or 14:
* 1 wheel of brie, cut in half, then rotate the knife to cut into quarters, then into whatever comes after that, and then maybe two more times, until you get around 14 even wedges
* 1 sheet puff pastry, cut into 14 little rectangles
* 1 egg, lightly beaten
* a few Tbs. of Nutella, slightly warmed so that drizzling is easier
Preheat oven to 400.
Lightly coat a baking sheet with cooking spray.
Arrange the pull pastry rectangles on the baking sheet, and lightly brush with egg wash. Place each brie wedge on top of the puff pastry.
Bake for around 20 minutes (maybe 25), or until the cheese has melted all over the puff bites and onto the baking sheet, and they've risen a tad.
Drizzle with Nutella and seriously.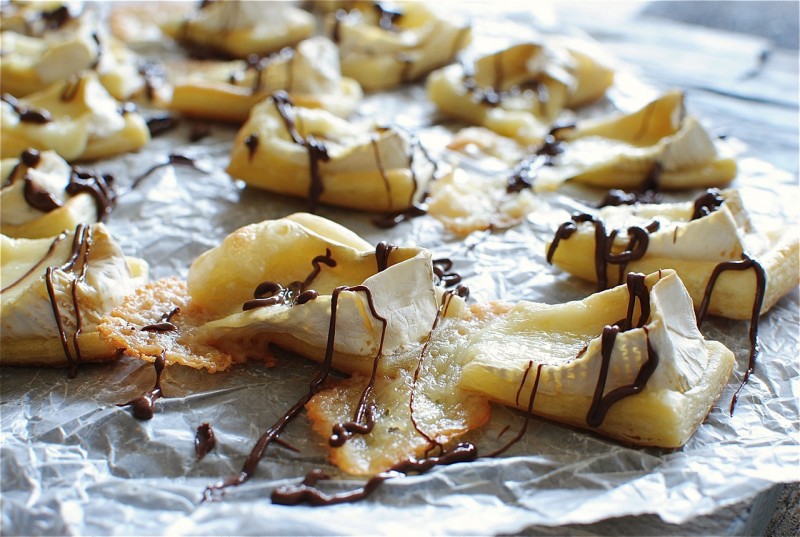 I just had to show you the back angle. That chalky exterior makes me want to put a ring on it.