Yeah we need to talk.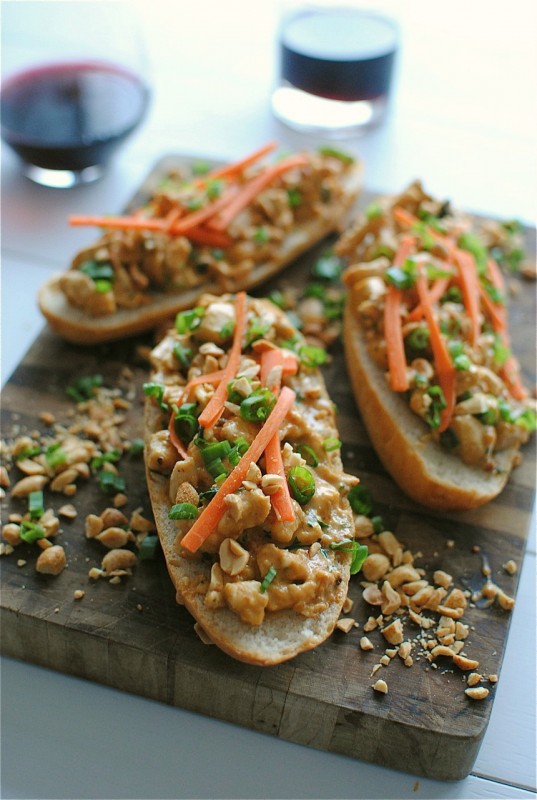 First of all, Parenthood. OOOOMMMMGGGmyachybreakyheart.
I'm not completely caught up, but I'm in the current season. Well, I'm only fifteen minutes into the current season because Hulu decided to get all jankidy jank on me last night. But by the looks of things, I'm due for a colossal breakdown riiiiight abouuuut yesterday. With Zeek's health, little Victor now on the scene, and Mark Cyr still looking like a creepy seventeen year old from 1985, I don't rightly know how to manage the disruption within my soul guts.
(It's that nasty mustache. I just want to take a wood chipper to it.)
And the way everyone is seriously growing up before my very face? It's bizarro-town to watch it the way I am, thirteen episodes per night. (I'm totally kidding! It's probably only like twelve.) But it's like watching TIME TRAVEL. But into the future. And not backwards. So I guess the normal way. But faster. Never mind.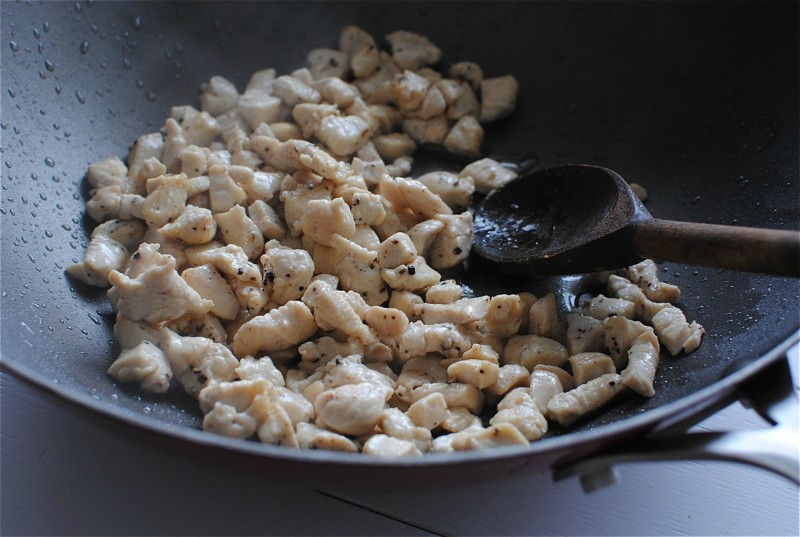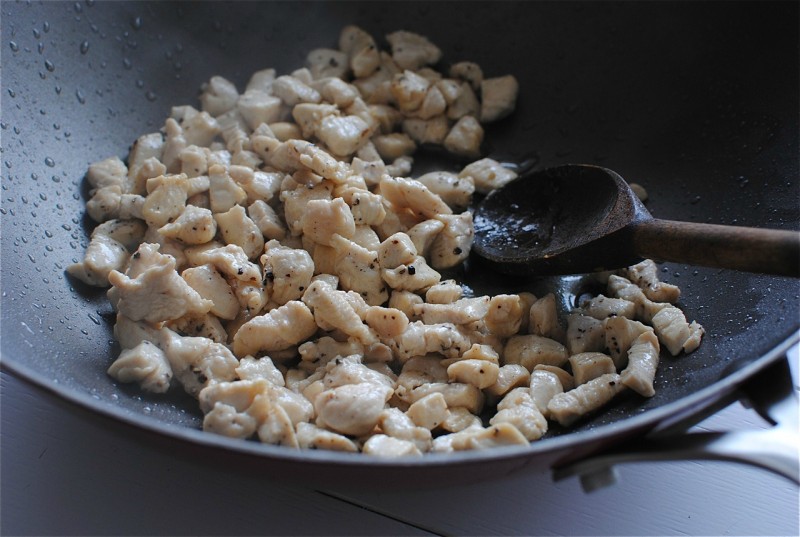 Max's voice is so deep now. Haddie's hair is actually starting to look cute. Zeek's hair is a lost cause. I still love the way Camille's voice sounds like a little deer tiptoeing across an icy pond. Crosby still has a place in my bra. I still get so choked up watching Kristina's face crinkle up every five minutes because she's about to cry. I want to stick Nora in my ovaries. I kind of wish Julia would stop wearing button ups (buttoned ALL the way up) underneath deep-v sweaters. I actually really like Amber and her ever-changing stages of rebellion. And hair. Drew's face seriously looks different though. It's like his eyelids have grown or something.
WHY IS EVERYTHING HAPPENING SO FAST.
I guess what I'm trying to tell you is, Netflix took away all my exercise videos and I'm depressed. I obviously have no other choice than to keep shoveling yummy canoes of Thai peanut sloppiness into my orifice.
Obviously.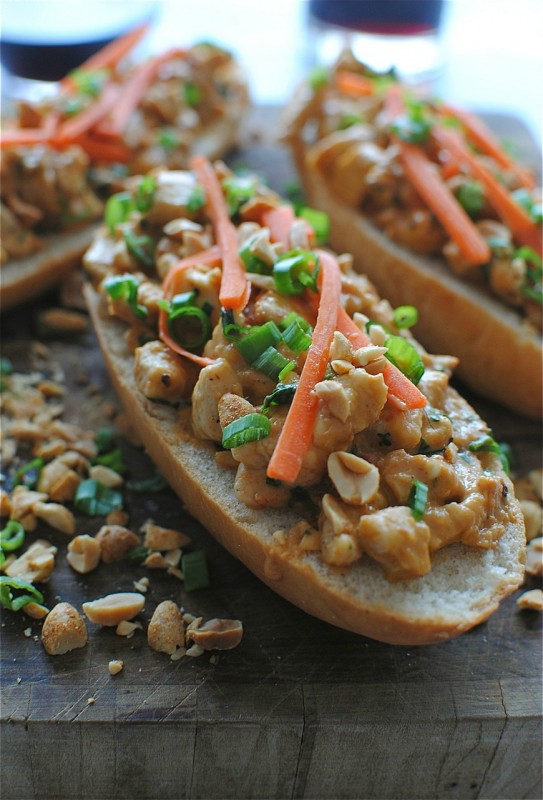 Isn't it time to start planning game day food anyway? Or . . . lunch?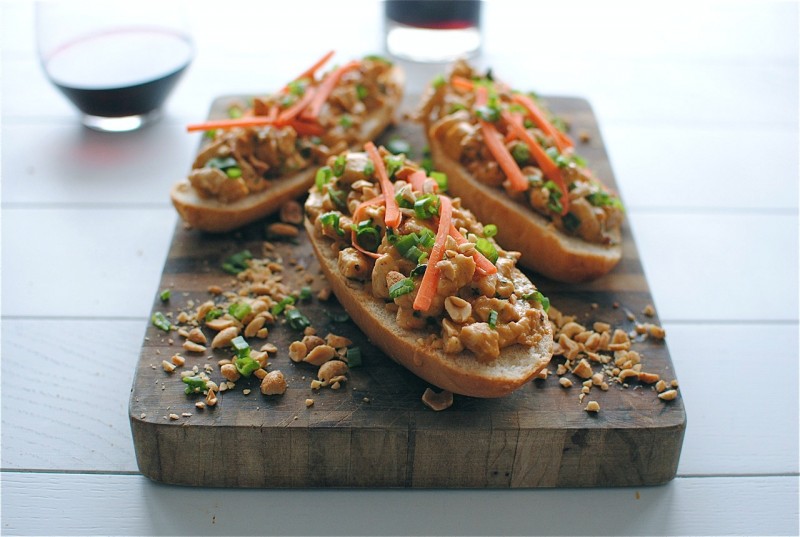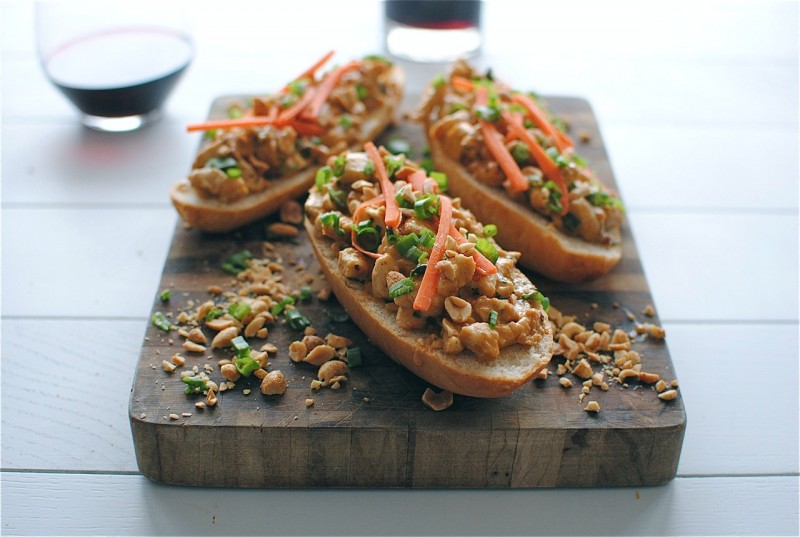 Yyyyyyyyyyep.
Open-Faced Thai Peanut Chicken Sub Sandwiches:
What it took for 6 subs:
(sauce inspired by this one )
* 1/2 cup crunchy peanut butter (or smooth if that's your bag)
* 5 Tbs. coconut milk
* juice from half a lime
* 1 Tbs. soy sauce
* 1 tsp fish sauce
* 3 tsp sambal oelek (or 2 tsp sriracha)
* 1 Tbs. freshly minced ginger
* 2 cloves garlic, minced
* 1/4 cup freshly chopped cilantro
* 1 Tbs. peanut oil
* 1 pound chicken breasts, cut into a small dice
* 1 pinch coarse salt and freshly ground pepper
* 1 carrot, julienned
* 2 scallions, finely diced
* 3 hoagie subs, sliced in half
* chopped peanuts for garnish
In a large bowl, whisk together the peanut butter through the cilantro. Cover and let sit on the counter about 45 minutes.
Heat the peanut oil in a wok over high heat. Add the diced chicken to the wok and toss to sear all over, 4 minutes. Season with salt and pepper.
Off the heat, drain any collected juices from the chicken. Then add the Thai peanut sauce and toss to coat the chicken. Taste a piece just to make sure everything feels good in your life.
Lightly toast the sliced subs. Spoon a good mixture of that awesome sloppy chicken-ness onto the subs. Top with carrots, scallions and chopped peanuts.
Oh my sweet babies, you guys.
* a quicker weeknight option is to just use the bottled Thai peanut sauce, but you should definitely give the homemade version a whiz!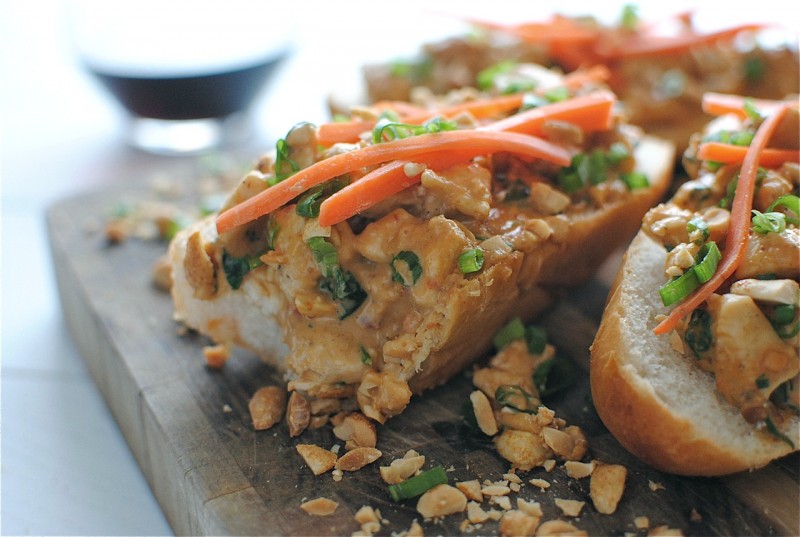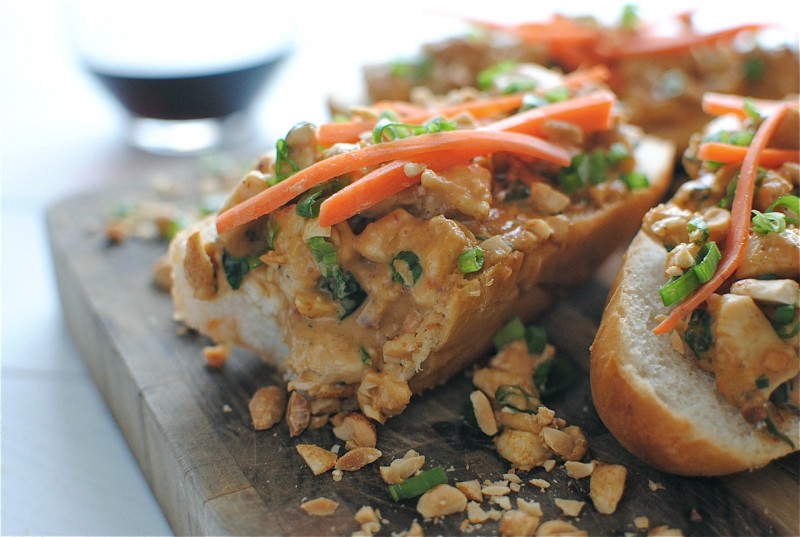 I feel better already.