Or as I like to call them, Bev's HA HA HA Attempt At Baking Cookies.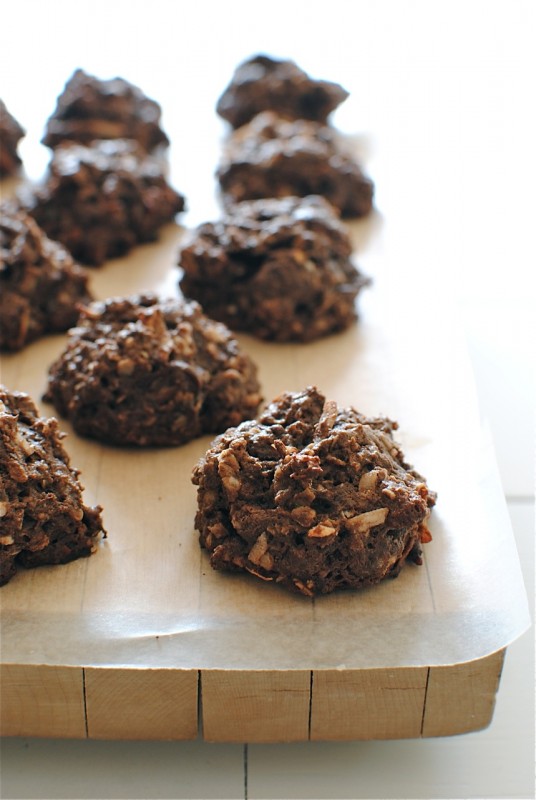 Truth be told, these were actually my second attempt. Remember this? Rrrrright.
I don't know what I'm trying to prove here either. That I can bake cookies? That I should bake cookies? That if I want to pull up the old 1987 Phantom of the Opera soundtrack on Spotify and rip-roaringly sing "Wishing You Were Somehow Here Again" to my husband as if I'm a famous Broadway actress on a famous Broadway stage as he sits on the couch hysterically laughing with his head in his hands, I should be able to, gosh darnit!
No no, that actually happened. Like, last night. AND I pretty much buried that song. HA-bam.
Guess what I didn't bury though. The creaming of the butter and sugar. Ugh. I realize it looks jank to the hank. I think my butter was too cold? Still, it didn't matter in the end, y'all cuz these oatmeal clusters go BOOM.
See, what I thought would happen was:
a)  They'd spread out like little cookies. This is why I left so much space between them on the sheet.
b) But they did not.
c) That Aaron would request 15 more songs from Phantom after hearing my award-winning performance.
d) But he did not.
Insteaaaaad though (And seriously, you guys, I'm okay. No enrollment to self-esteem camp for this girl.) I ended up with seriously the most decadent, chocolately, almost cakey in a way, coconuty, oatmeal clusters with little chocolate chip explosions inside that I pretty much want to elope with.
What I'm trying to say is, I planned this outcome all along. Yeah, that's it. Tooooootally planned it.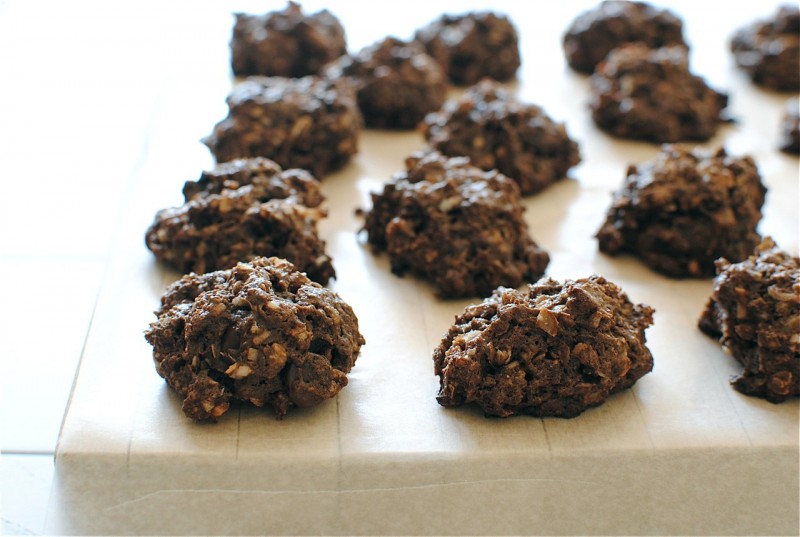 I love mistakes.
Chocolate Coconut Oatmeal Clusters:
What it took for roughly 20 clusters:
* 4 Tbs. butter, room temp
* 1/2 cup brown sugar
* 1 egg
* 1 tsp vanilla extract
* 1/2 cup rolled oats (not instant)
* 1/2 cup all-purpose flour
* 1/4 cup cocoa powder
* 1/4 cup coconut shavings
* 1/2 tsp baking powder
* 1/2 tsp baking soda
* 1 tiny pinch of salt
* 3 Tbs. milk
* 1/2 cup chocolate chips
Preheat oven to 375.
In a standing mixer, cream the butter and sugar. Add the egg and mix another few seconds until it's combined. Add the vanilla. One more blitz. There ya go.
In a large bowl, combine the dry ingredients (oats through the pinch of salt). Toss toss toss until fully combined.
Add the butter mixture, the milk and the chocolate chips to the bowl. Stir until combined and thick and awesome.
Dollop about a Tbs. of the mixture onto a lightly greased baking sheet. Repeat with the remaining dollops. I mean I guess that's obvious. Sorry.
Bake for about 14 minutes!
*These are incredible warm and gooey, or even room temp if you don't have the patience to zap them in the 'wave.*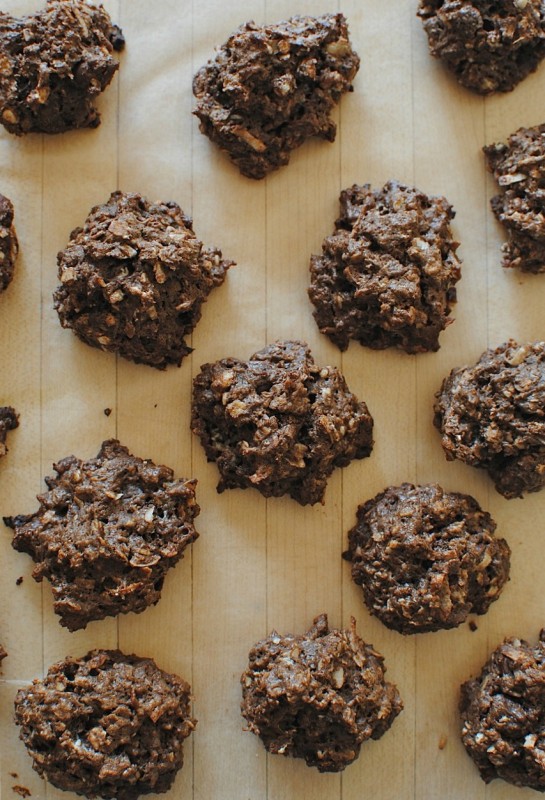 WISHING YOU WERE SOMEHOOOOOOW HERE AGAAAAAAAAIN. You'll listen to me sing, right?
Don't answer that.