Taaaaayell me you've heard of poppy seed chicken.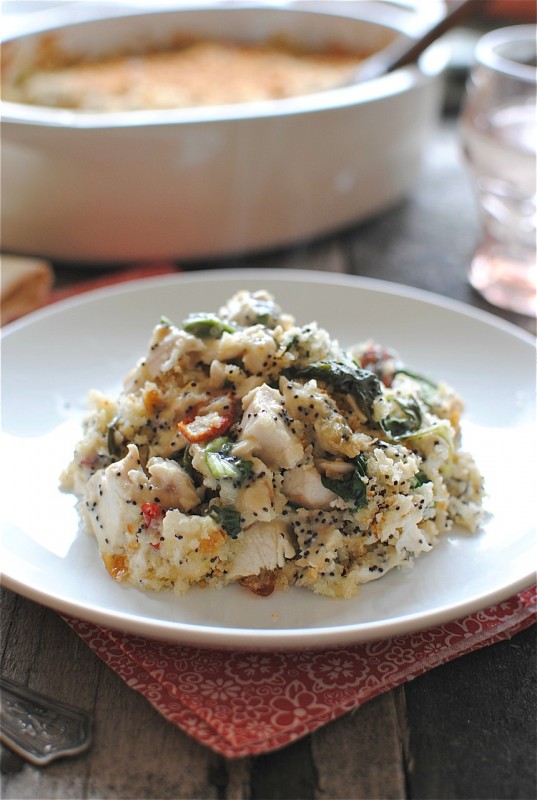 Oh my gosh, my mom made it 45 billion umpteen bo bumpteen trillion times growing up, and just the name alone totally reminds me of weeknight homework, 30 minutes of Nintendo and Fresh Prince of Bel Air. It also reminds me of the local jail but I'm not supposed to bring that up. (oooopiiiiiiuuuummmmmm shhhhhhhhhhhh)
Okay don't be cross, but I re-made it.
I made this sum-bia lighter, brighter, tighter and kryptoniter.
It's actually kind of a funny story because Aaron had borrowed this fancy camera for the weekend from a friend of ours. He's been really pushing me to experiment with video, but I keep reminding him of my overactive glands, yet he still continues to persist. Ahem.
So he drags out and is all, "Okay Bev, I'm going to record you making this casserole. Pretend it's your show. Aaaaand go."
Me, "What? Oh. OH. Hi. This is Bev Cooks. I guess. Wait, is my show the same name as my blog? I mean, it should be called Bev Cooks With No Make Up and the Homeless Pony Tail, HA HA HA. Oh. Okay. Um. I SUCK?"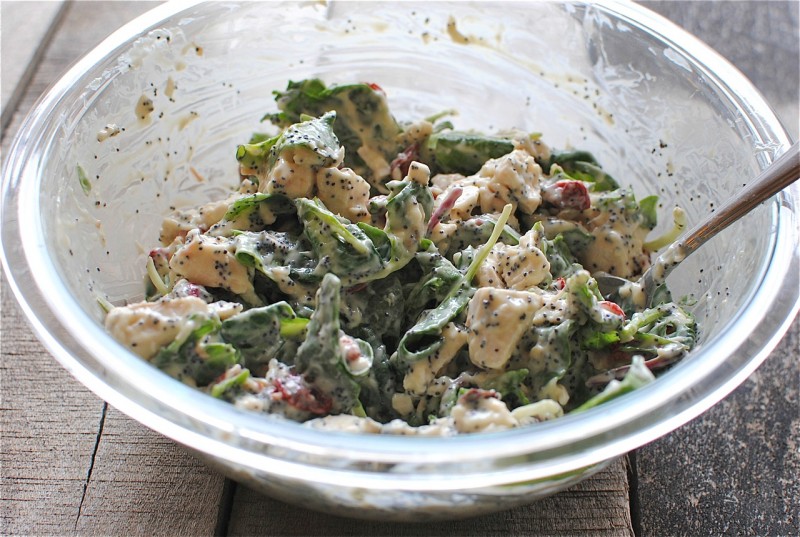 Him, "Just keep going. Tell me what you're doing with those ingredients."
Me, "Oh. Okay. Well, I have some poached chicken here. You don't have to call it poaching though if that makes you feel like a douche. Wait, can you say douche on TV? Hold on, erase that! My mom is going to see this!"
Him, "Bev, chill. Just roll with it. Keep talking."
Me, "UGH. Let me at least redo this nasty pony tail. Okay, so here's my chicken, and my can of cream of chicken soup. And my yogurt. And some spinach. And some tomatoes. And some DO YOU THINK I'M BORING? Like, should I use jazz hands or electric fingers? I mean just LOOK at these sweat circles on my armpits. It's hot in here. Is it hot in here?"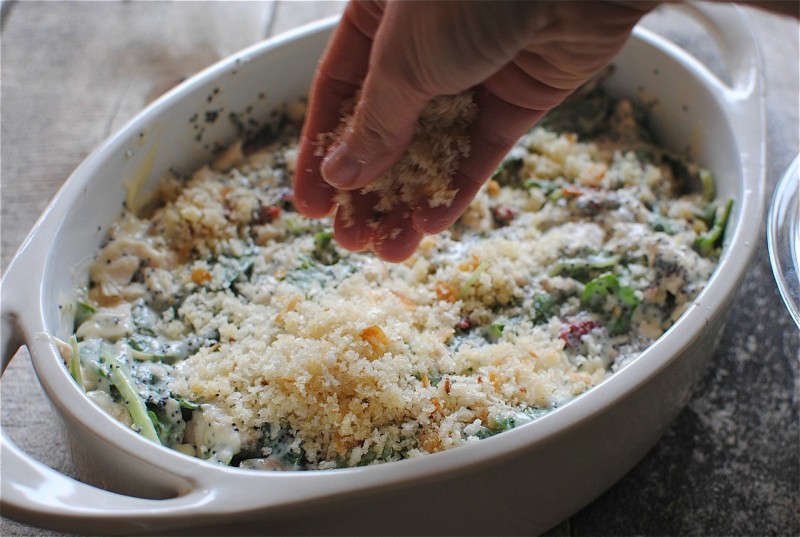 Him, "Seeeeeriously. Stop over thinking it. Just take me through your process."
Me, "Your face can take me through its process." *giggle giggle*
Him, "Bev."
Me, "FINE. So anyway, you mix it all up, blah blah blah. You dump it into a casserole dish, la dee da. WAIT. Should I have an accent?! Or a HAT. Oooooor what about one of those belts that lights up when you say certain ingredient names like TURNIP."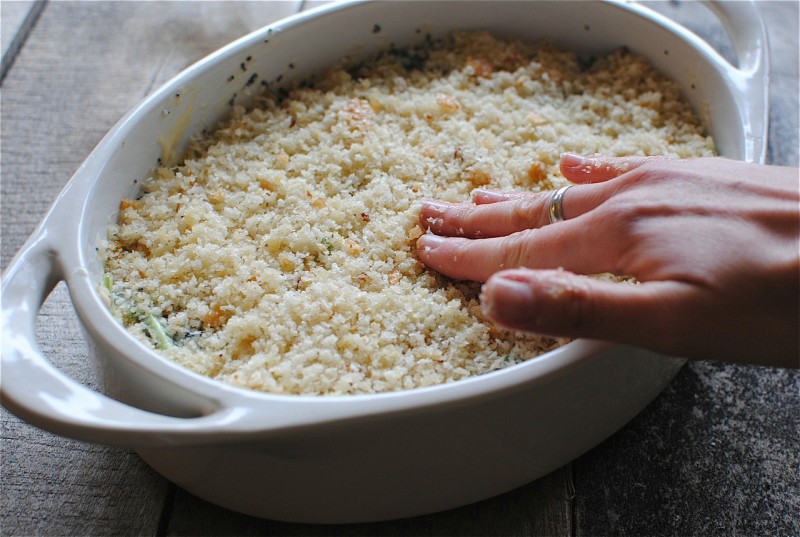 Him, "You're absolutely killing me right now."
Me, "Your face is absolutely killing me right now." *snicker snicker*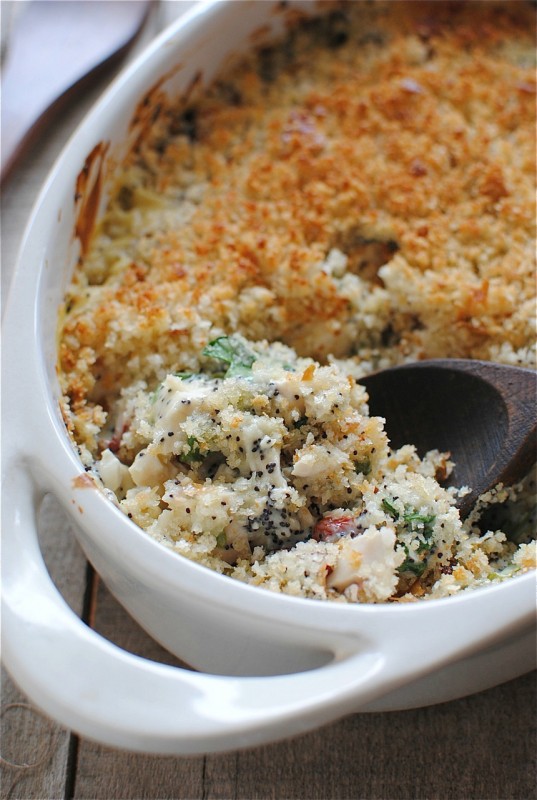 Him, "Let's try this. Tell me how and why you lightened up such a classic comfort food."
Me, "ARE YOU TRYING TO SAY I'M FAT?"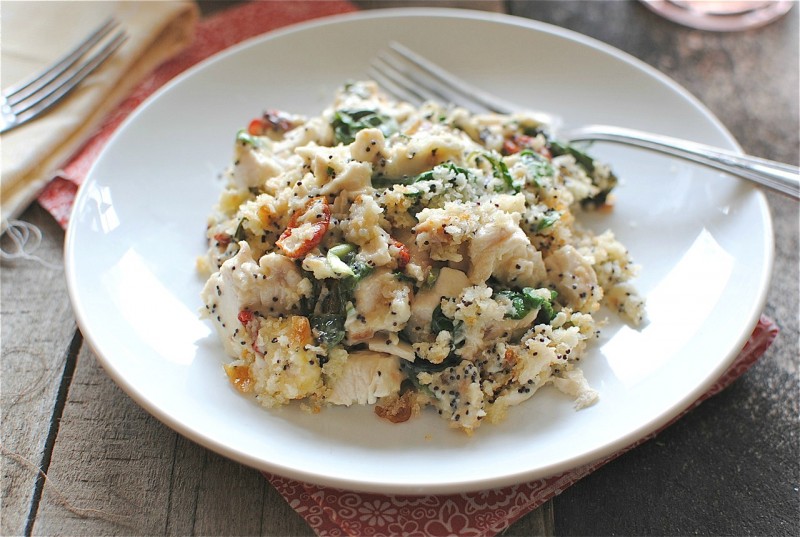 And that is the story of how I'll never have my own show nor videos on my blog.  The end.
Lighter Poppy Seed Chicken:
What it took for 4:
* 2 chicken breasts, poached and roughly chopped
* 1 (10 oz) can cream of chicken soup (condensed)
* 1/2 cup plain Greek yogurt
* 2 cups baby spinach
* 1/2 cup dehydrated tomatoes (or sun-dried, pat dry)
* 2 Tbs. poppy seeds
* 1/2 cup breadcrumbs
* 1/2 cup panko
* 2 Tbs. butter
* coarse salt and freshly ground pepper
Preheat oven to 375.
In a large bowl, combine the chicken, cream of chicken soup, yogurt, spinach, tomatoes, poppy seeds, and a pinch of salt and pepper. Stir to fully combine.
Transfer mixture to a 2 quart shallow baking dish.
Melt the butter in the microwave for 30 seconds. In small bowl, combine the breadcrumbs and panko. Pour the butter over the mixture and toss with your fingers.
Evenly sprinkle breadcrumb mixture over chicken.
Bake casserole for 30 minutes, uncovered, or until the topping is golden brown. If you need to flip on the broiler to finish the browning, nothing bad will happen to you.
Serve and freak your entire face.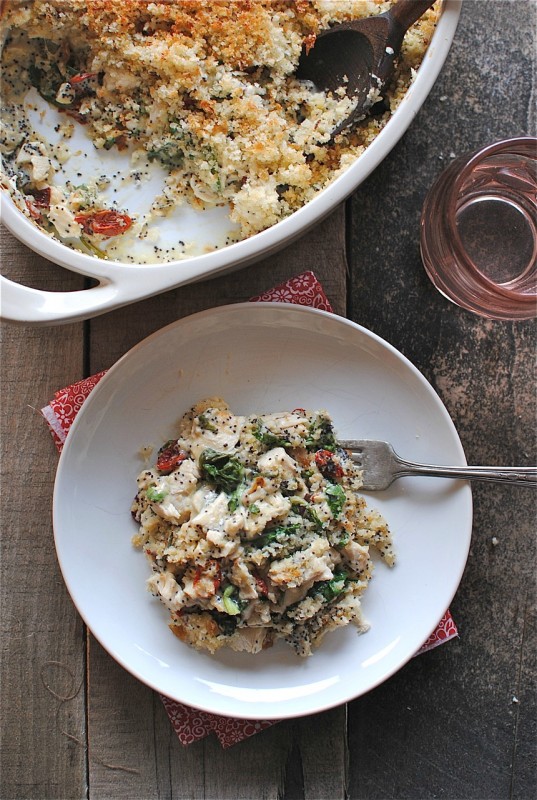 I miss Fresh Prince.